Memorial Day is right around the corner, and the Fourth of July will be here before we know it! I don't decorate much for these holidays, but I do think it's fun to add a few little things here and there! I have the cutest fireworks craft today, and you'll never guess where my inspiration came from…my PANTRY! Let's make some festive fireworks!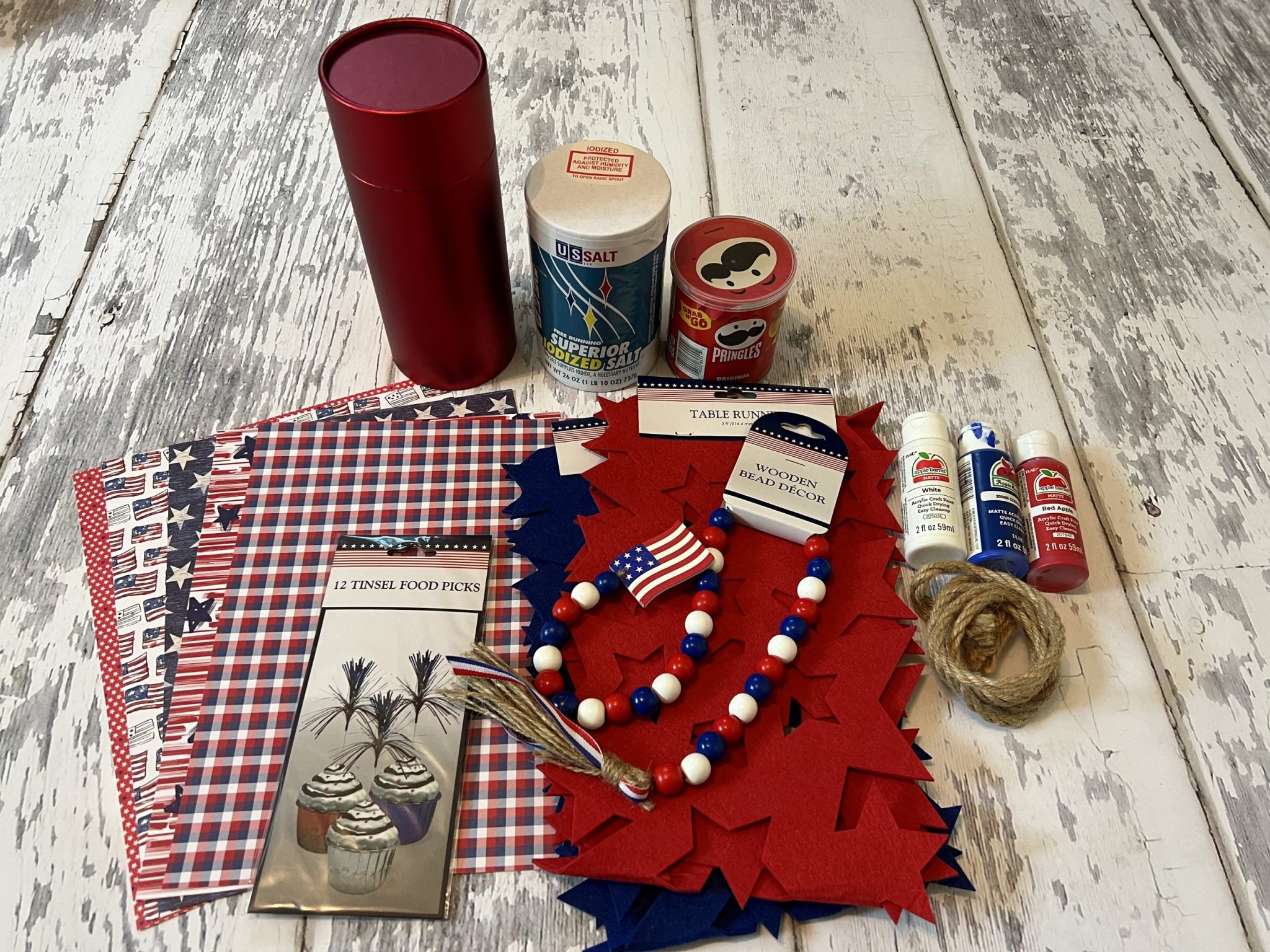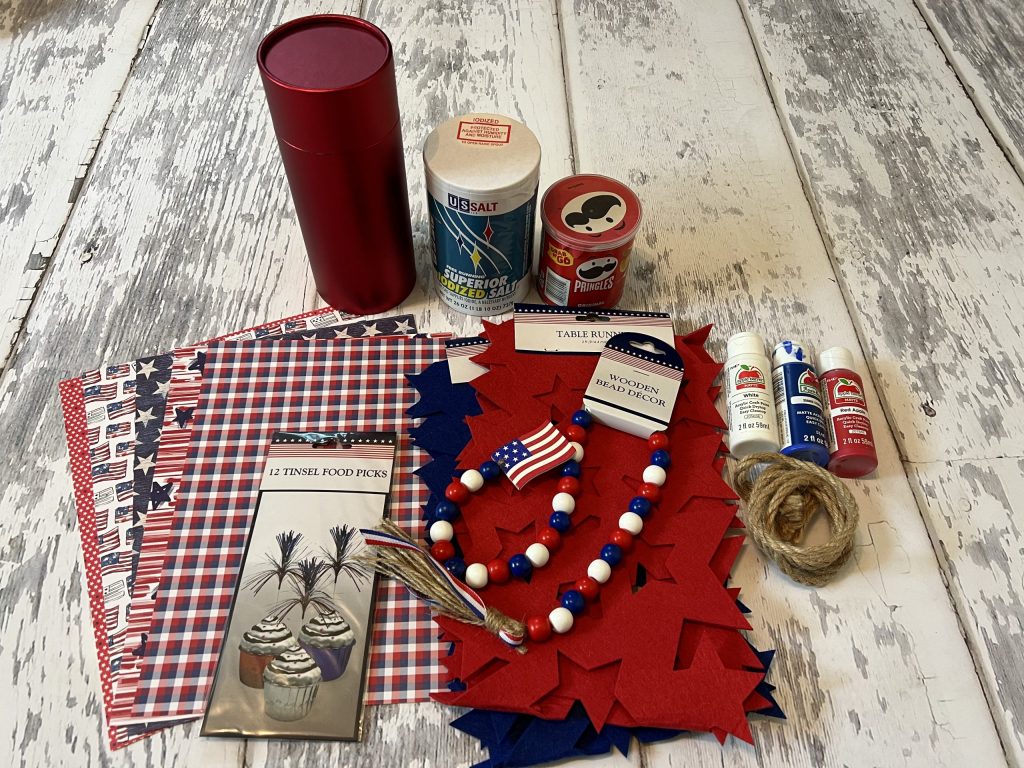 For this diy, I used the following supplies:
Container of salt
Small can of Pringles
Cylinder box (Dollar Tree)
Three sheets of scrapbook paper – Mine came from Hobby Lobby
Patriotic felt table runners from Dollar Tree
Tinsel food picks from Dollar Tree
Rope – about two inches
Apple Barrel paints in White and Apple Red
Waverly white chalk paint
Optional: Bead garland from Dollar Tree
Scissors
Hot glue gun
The Dollar Tree is loaded with patriotic decor and craft items right now, so if you haven't been lately, you need to check it out!
Like I said, my inspiration came from my pantry…a container of salt and some Pringles! Their size and shape were perfect! I wasn't going to use my opened salt container, so I headed to the Dollar Tree to grab additional supplies for my project and some salt! I found a cylinder box in the gift wrapping section with a similar diameter as the other two containers.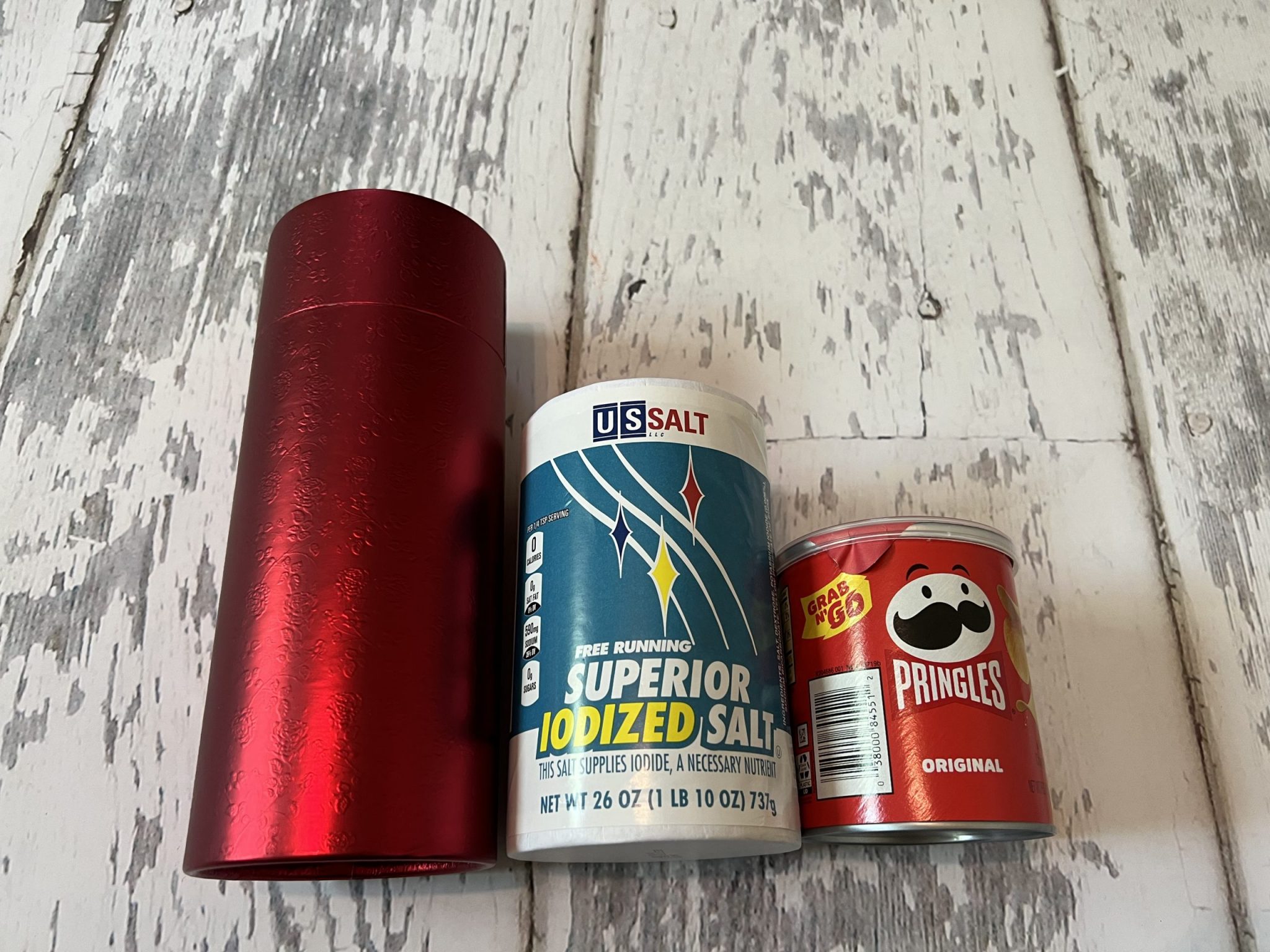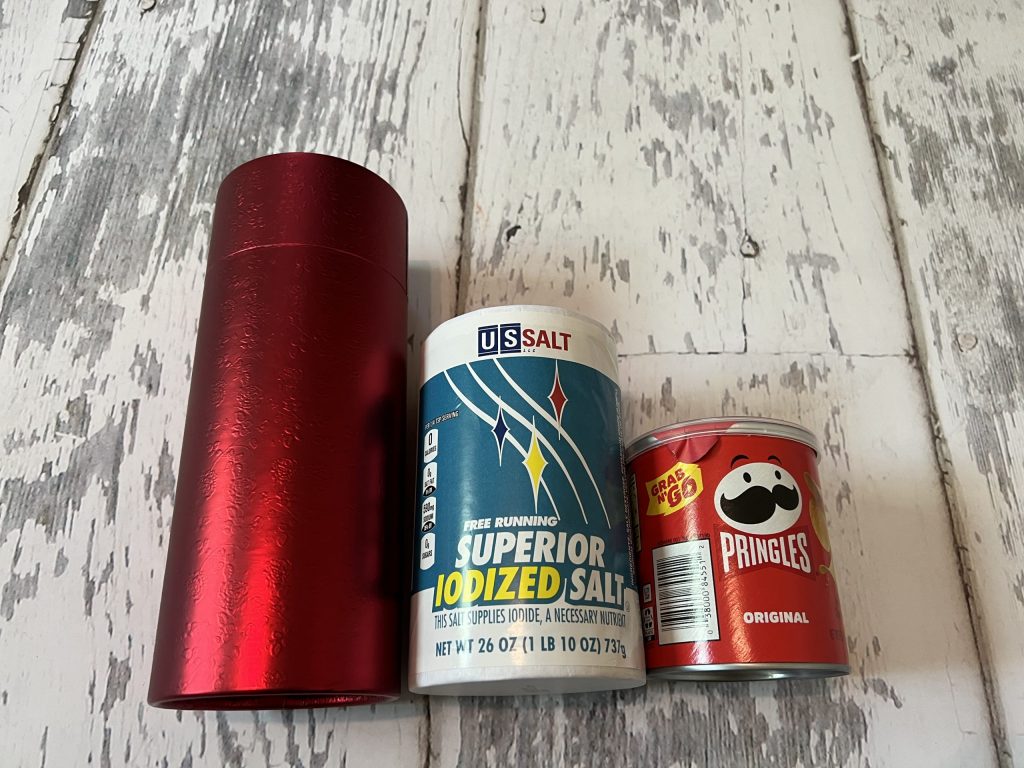 The first thing I did was paint the containers with one coat of chalk paint. I used Waverly chalk paint in Snow White.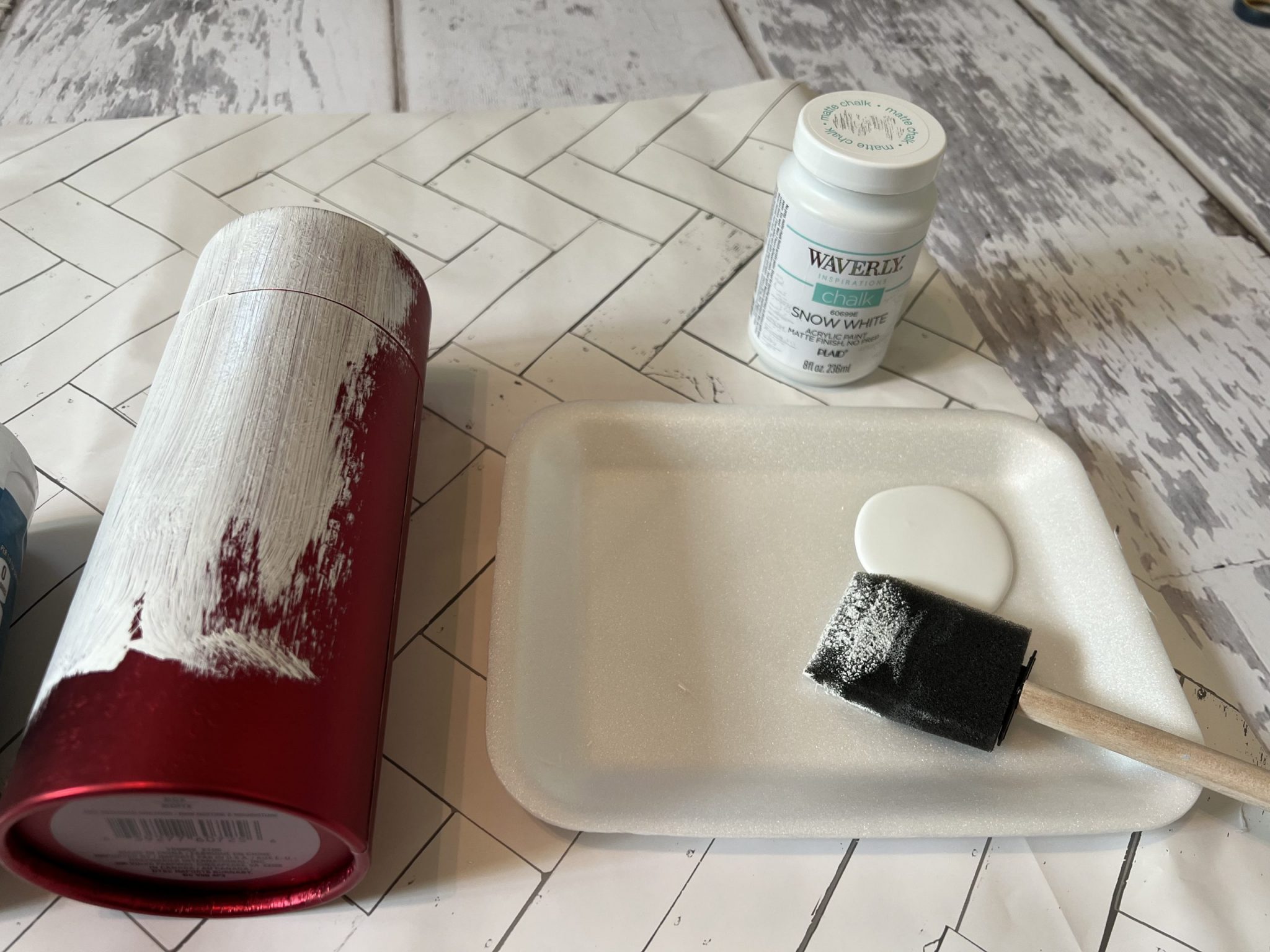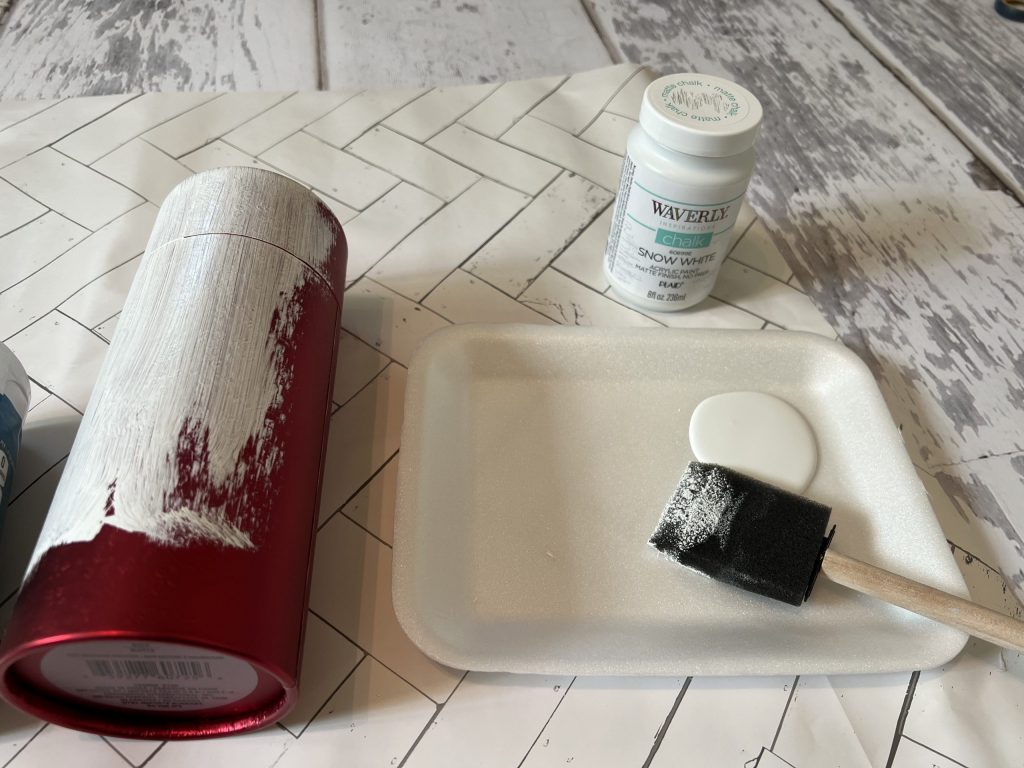 Next, I wrapped the cylinders with scrapbook paper. I put a dab of hot glue at the base and wrapped the paper around, securing the end with hot glue.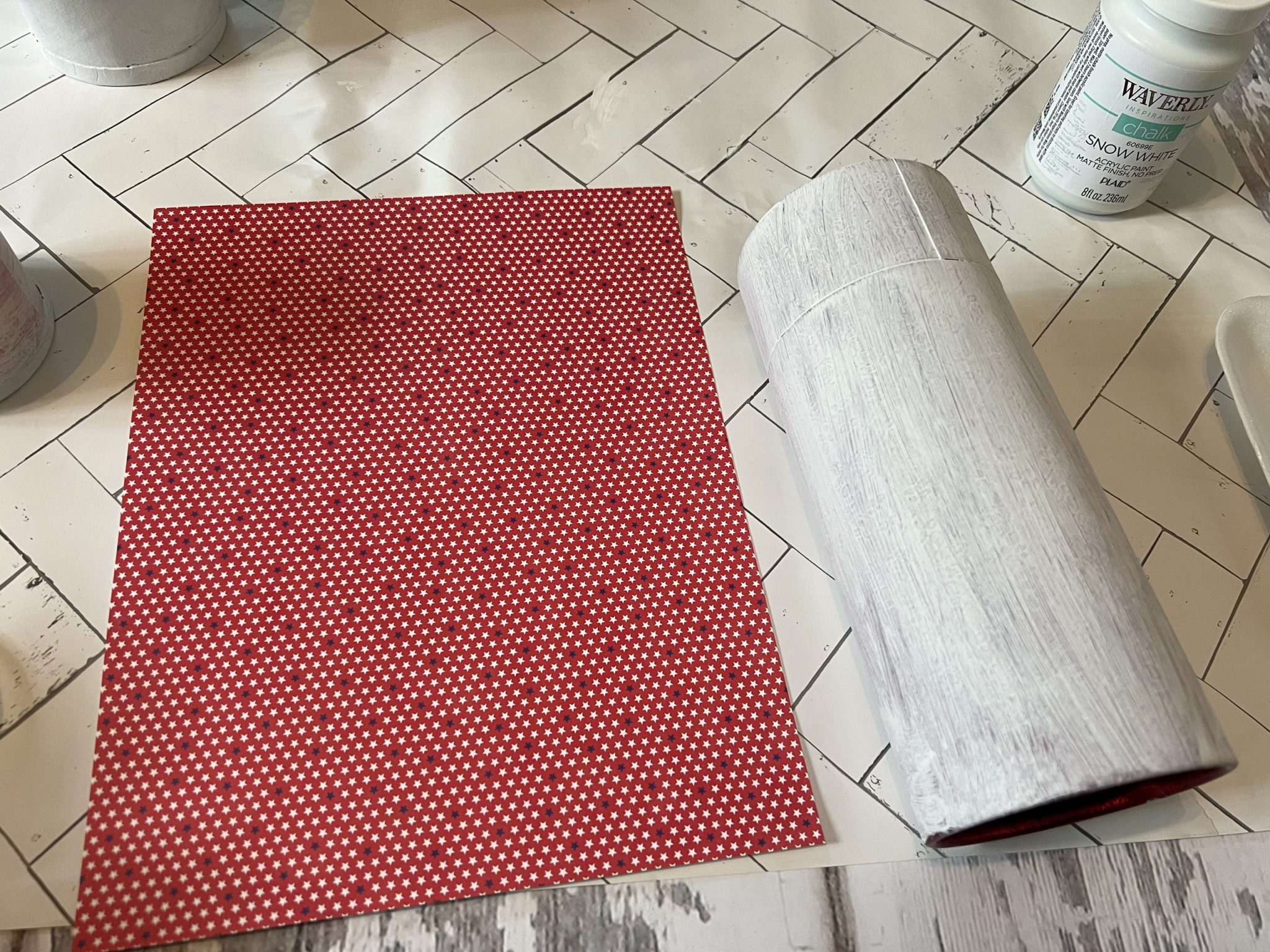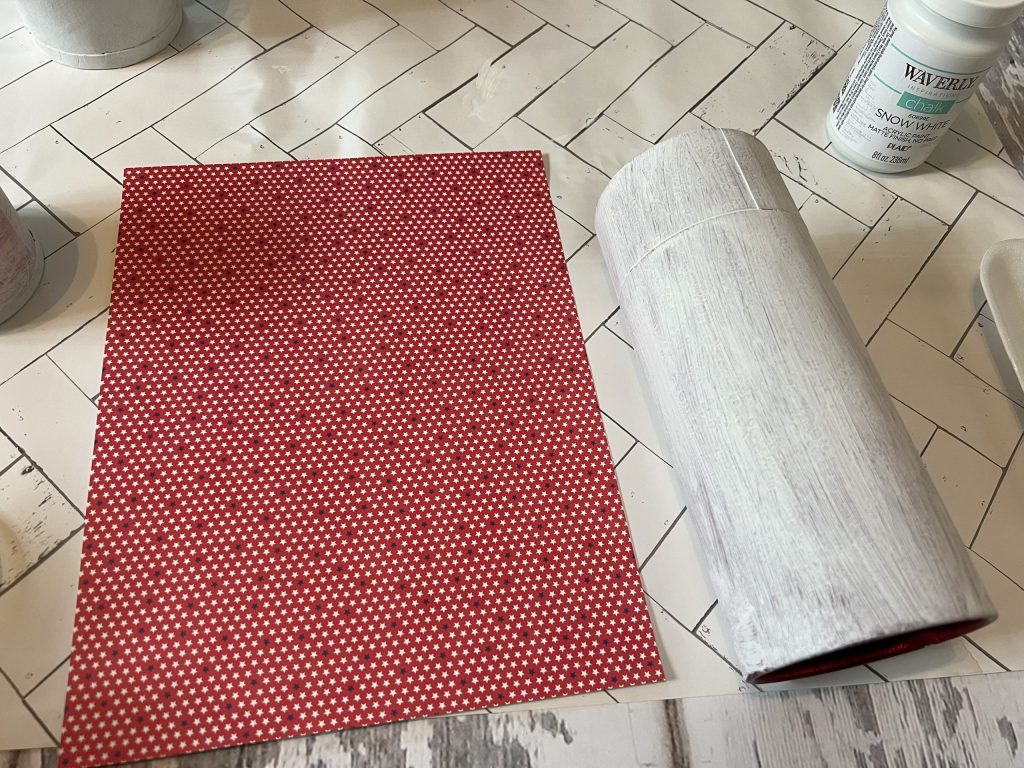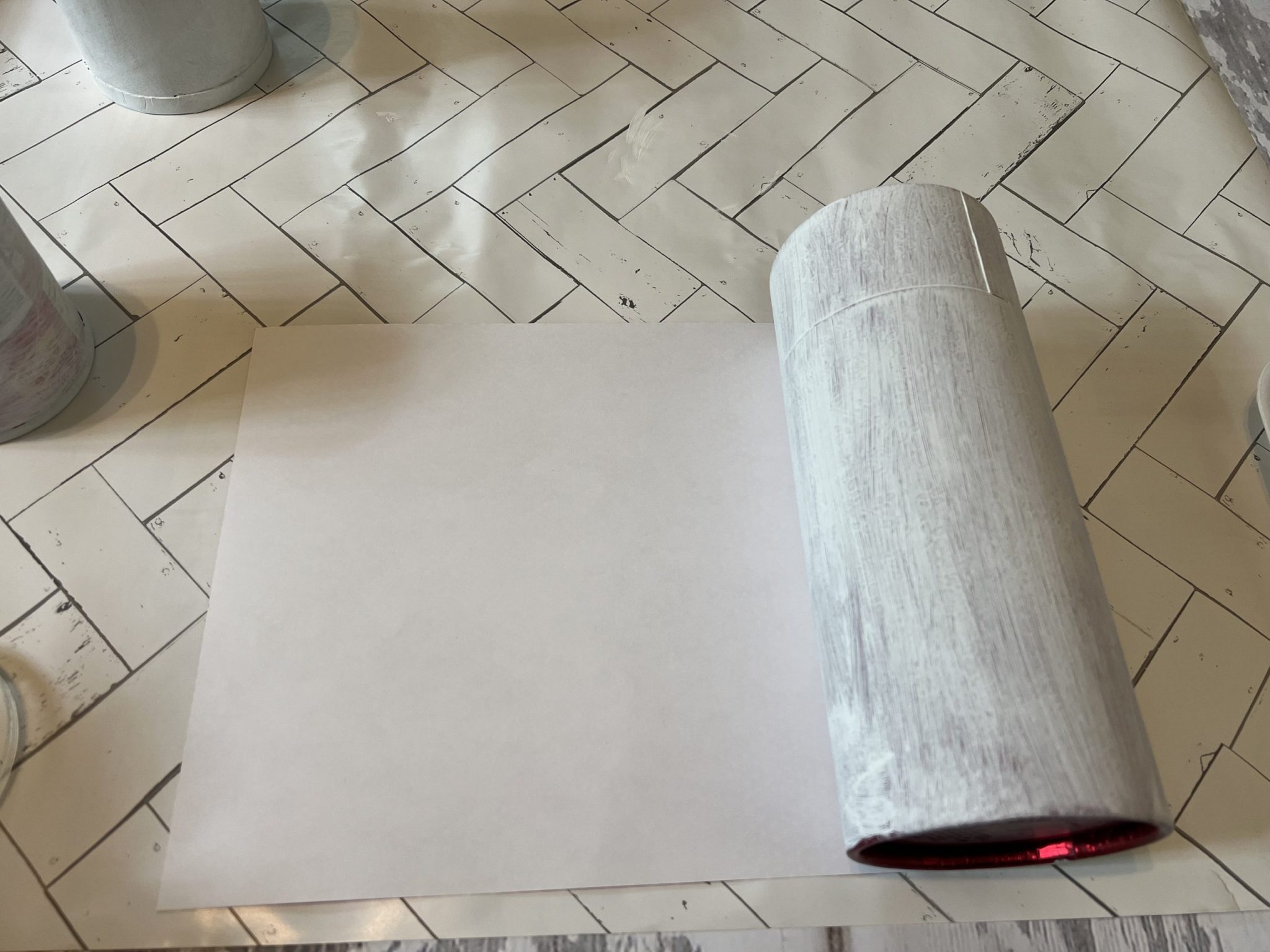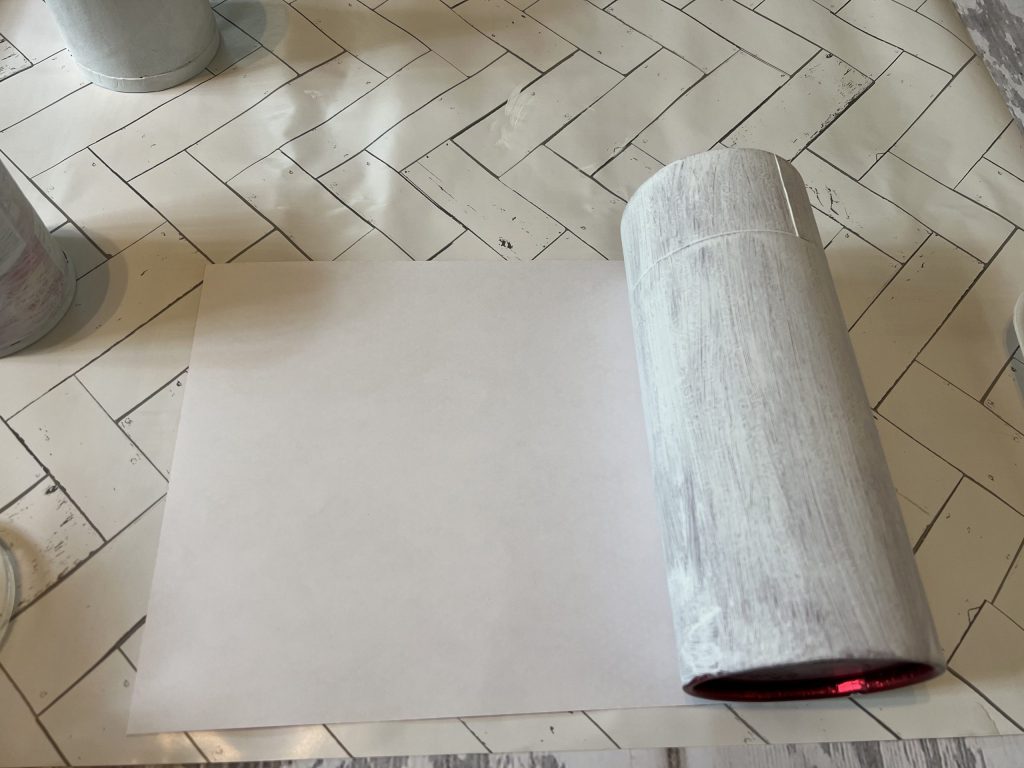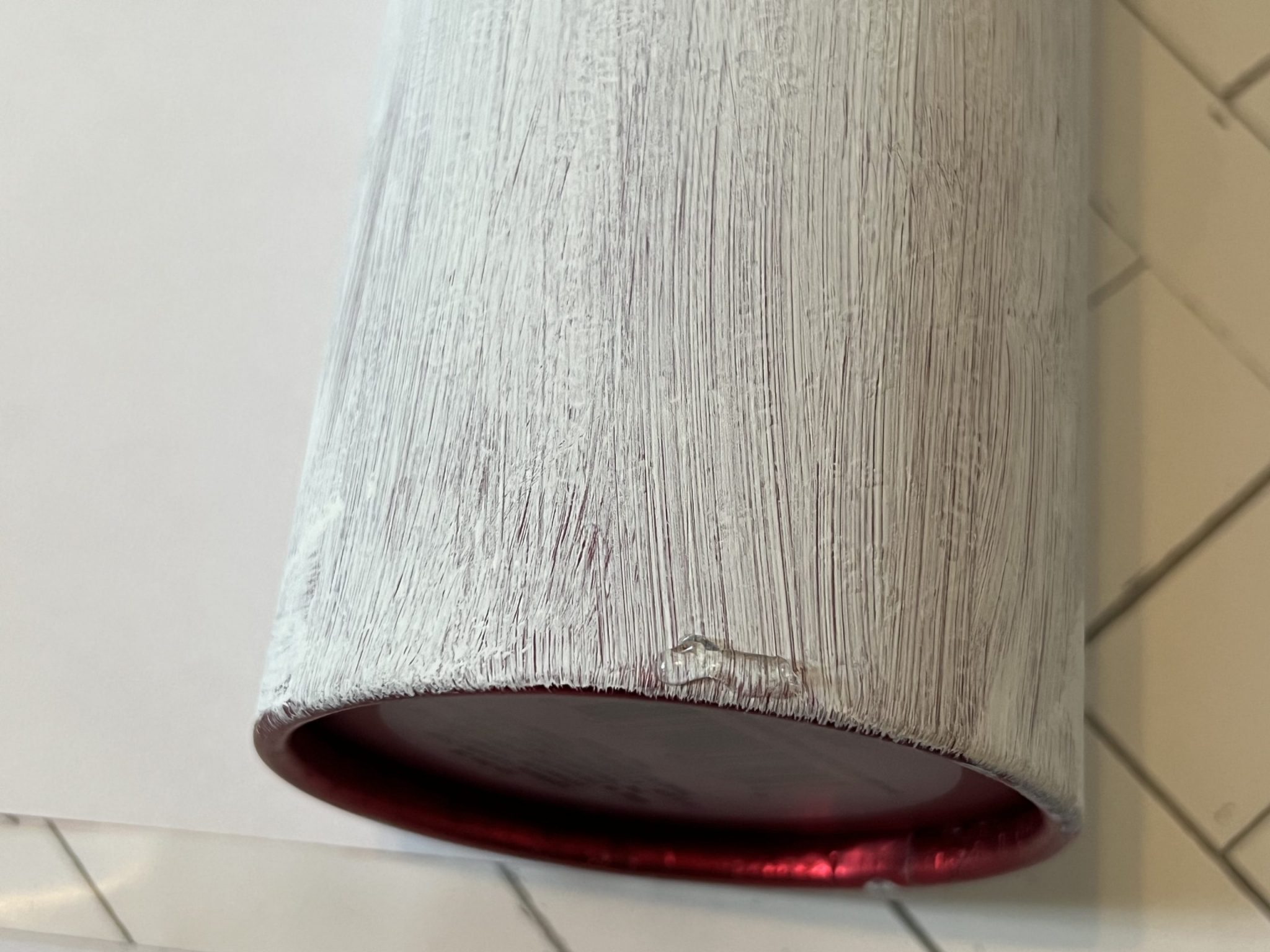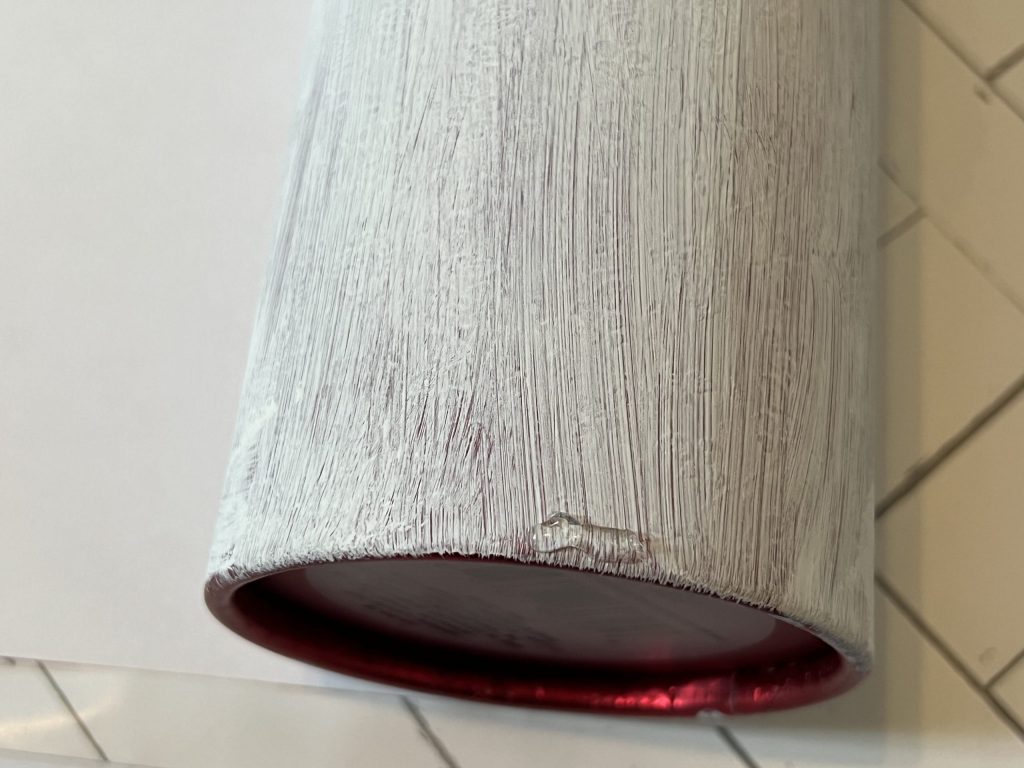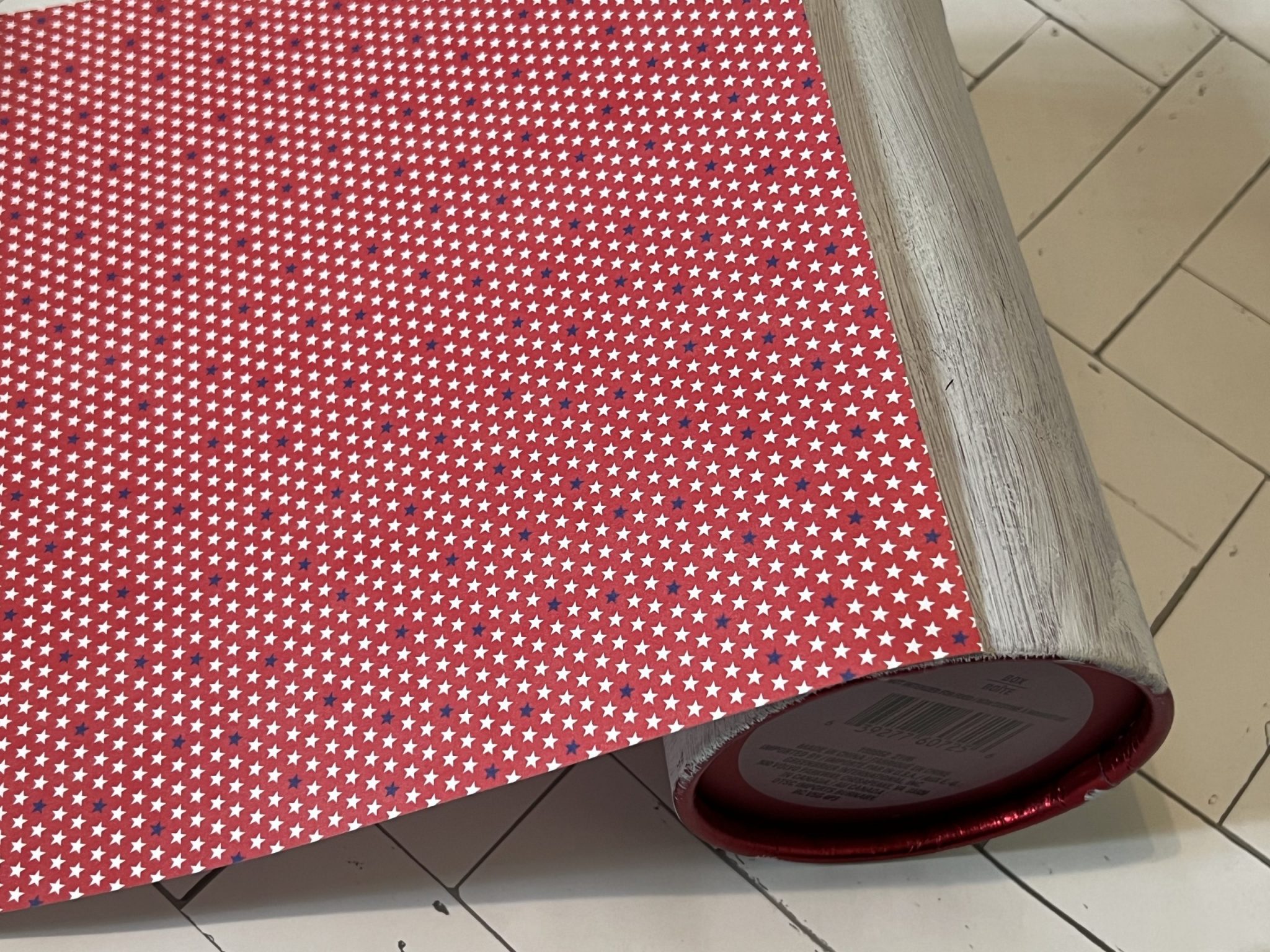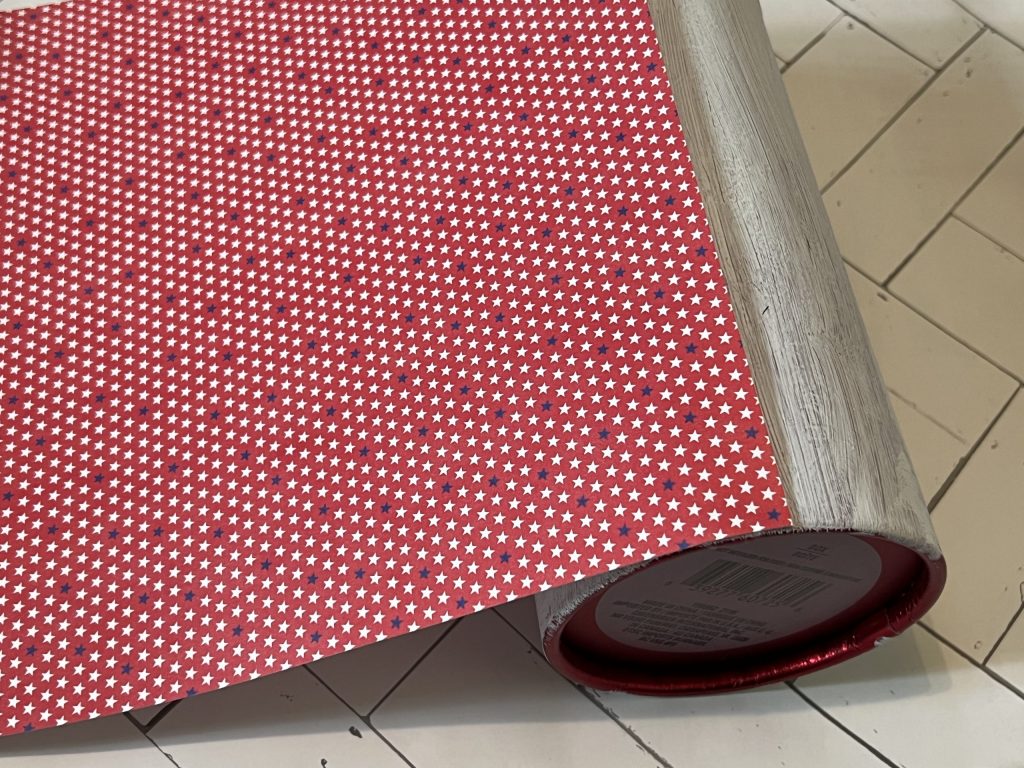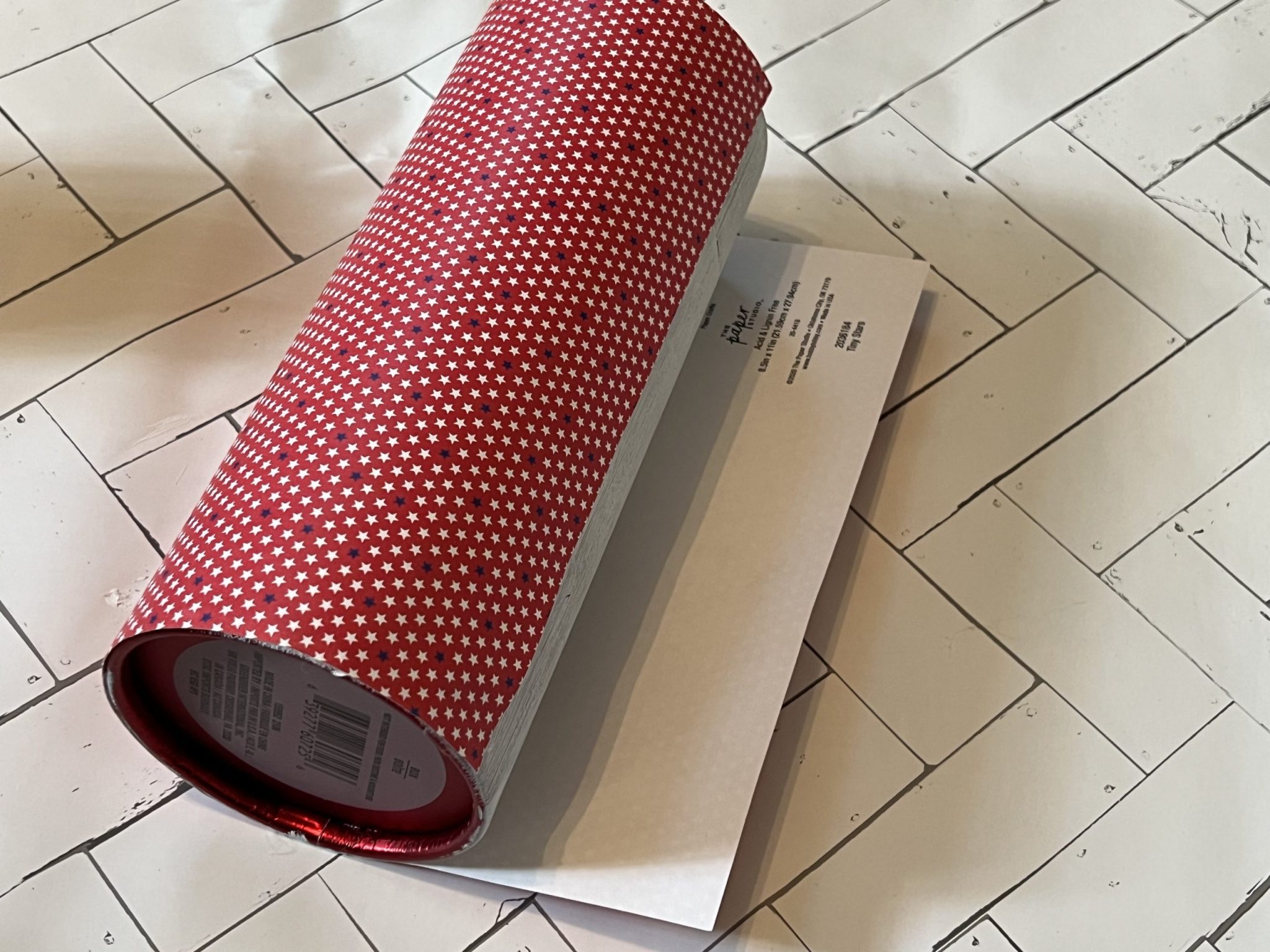 With each cylinder, I had excess paper at the top. I thought about wrapping it around the top, but I eventually decided against that option. I decided to cut off the excess so it was flush with the top.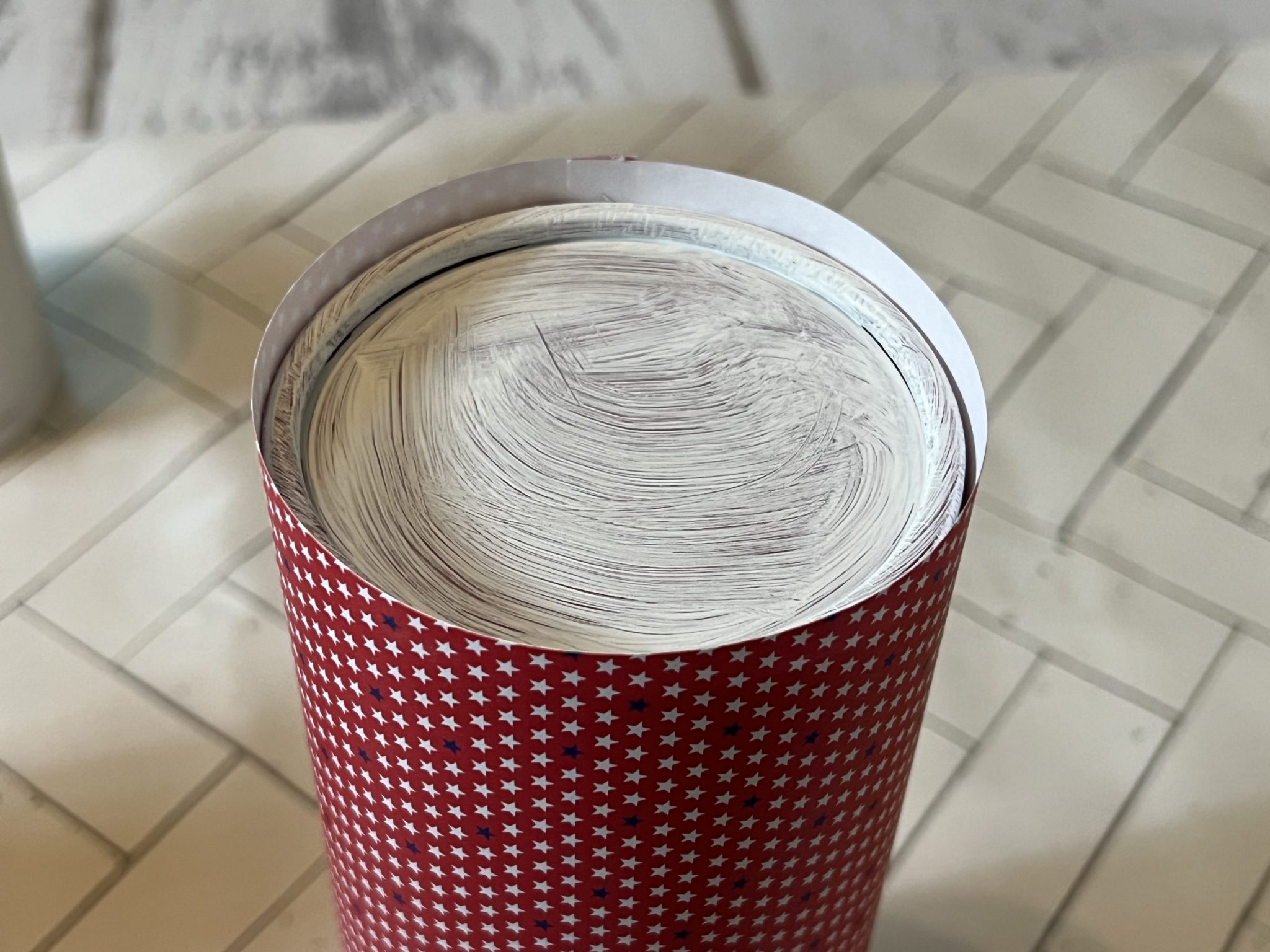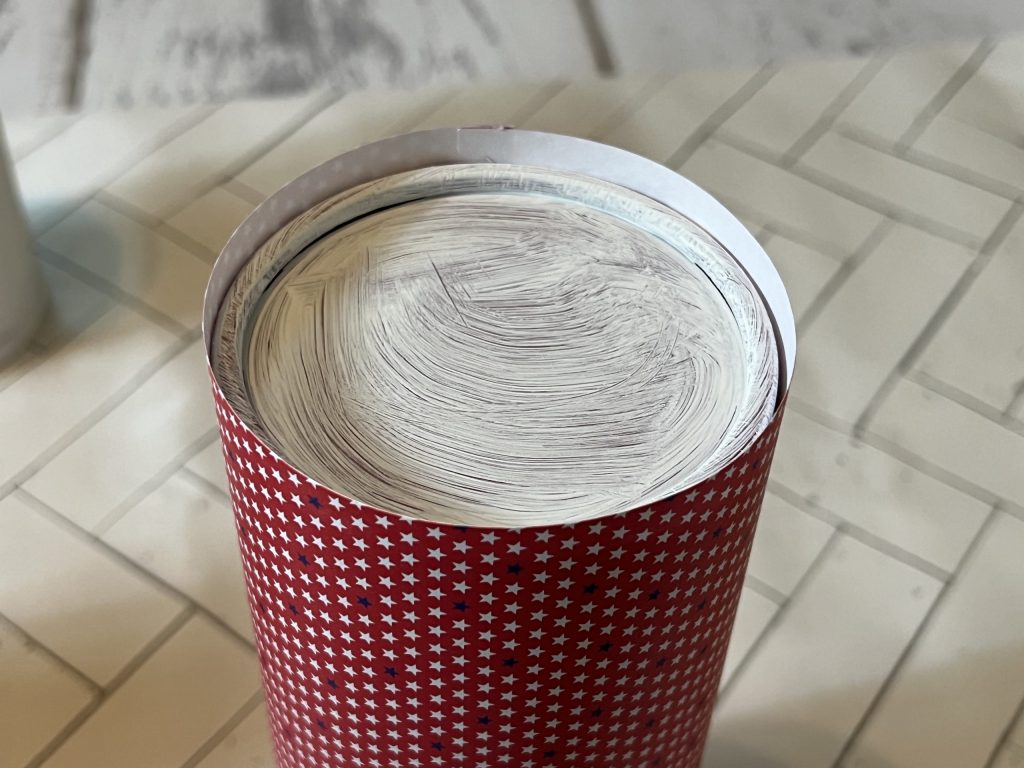 I painted the top of each cylinder with Apple Barrel Red Apple paint.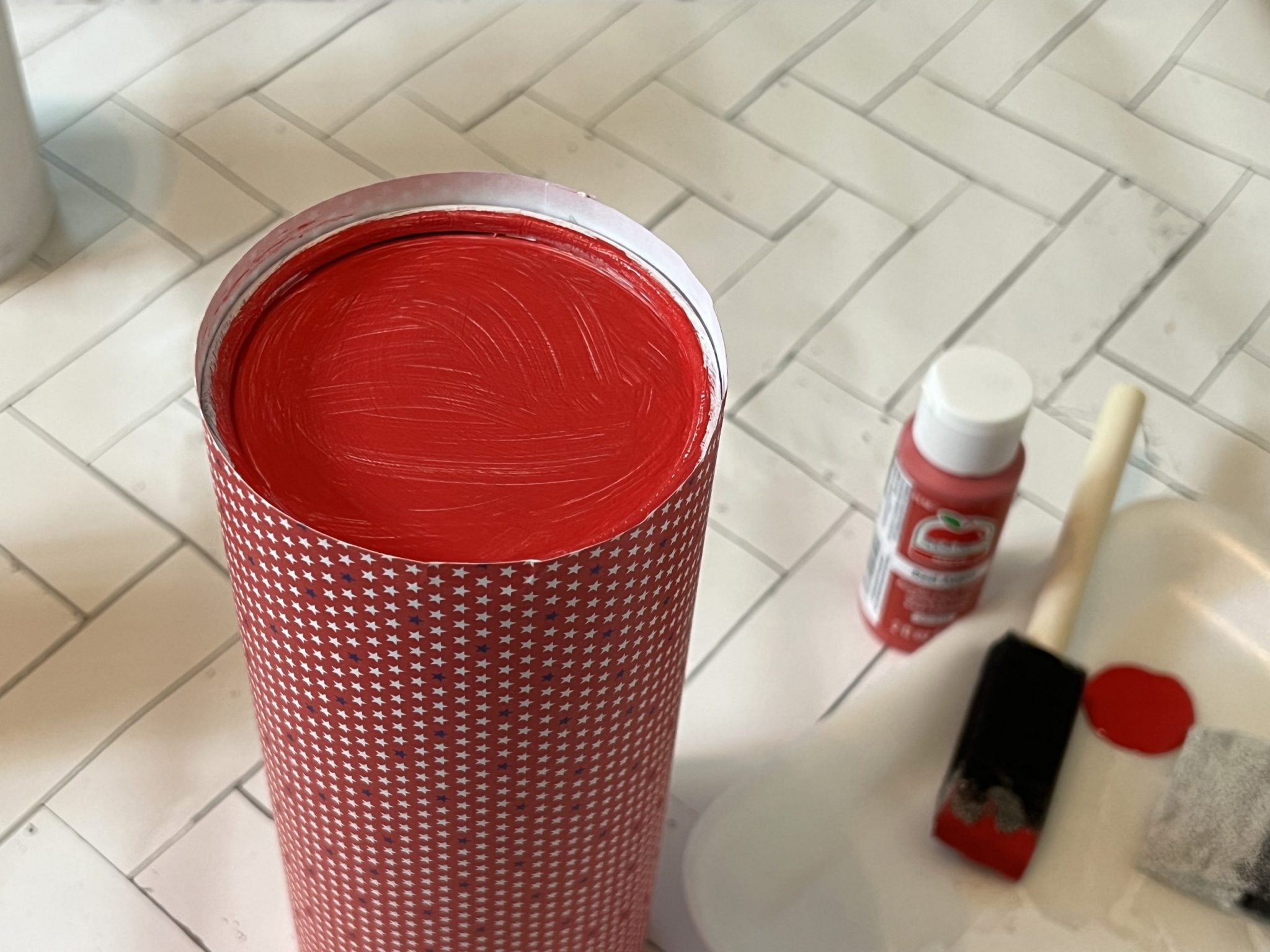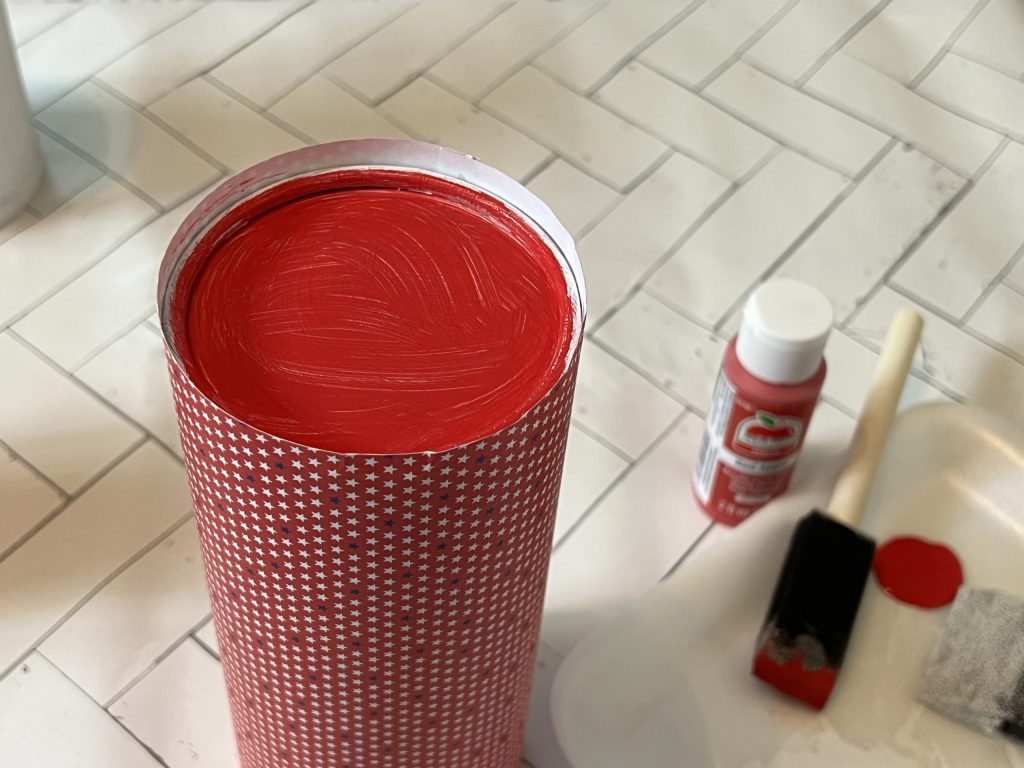 Next, I used the felt stars table runner as a wrap around the tallest cylinder. I secured both ends with hot glue.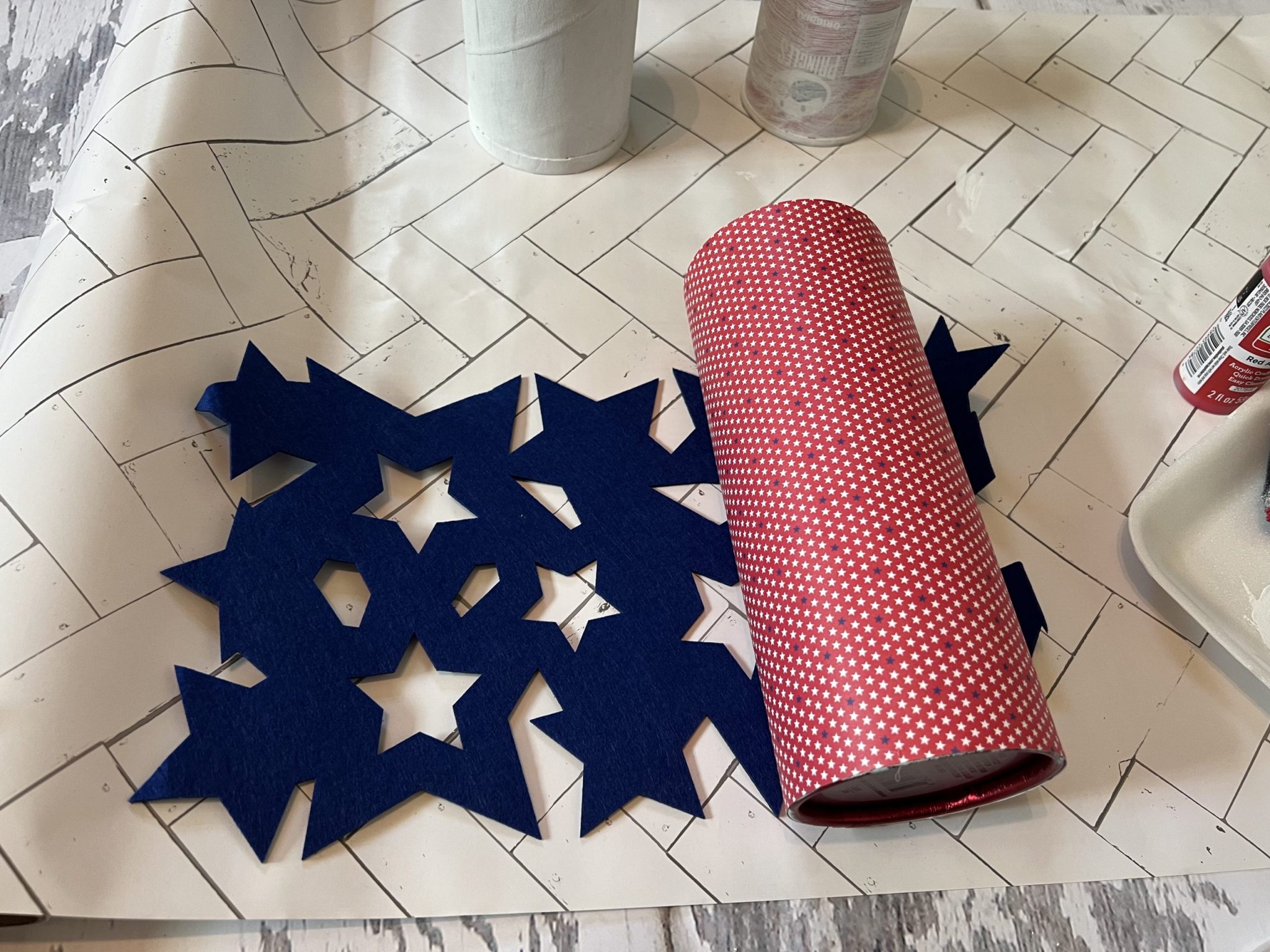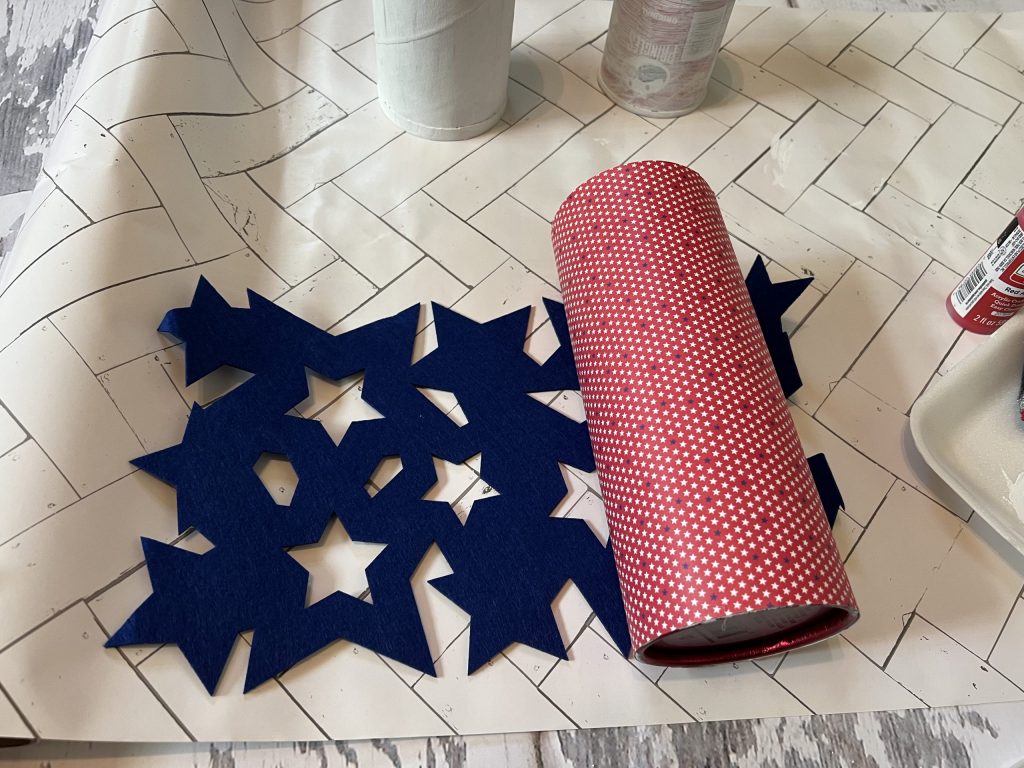 I wrapped the other two cylinders with scrapbook paper as well, using the same process as before.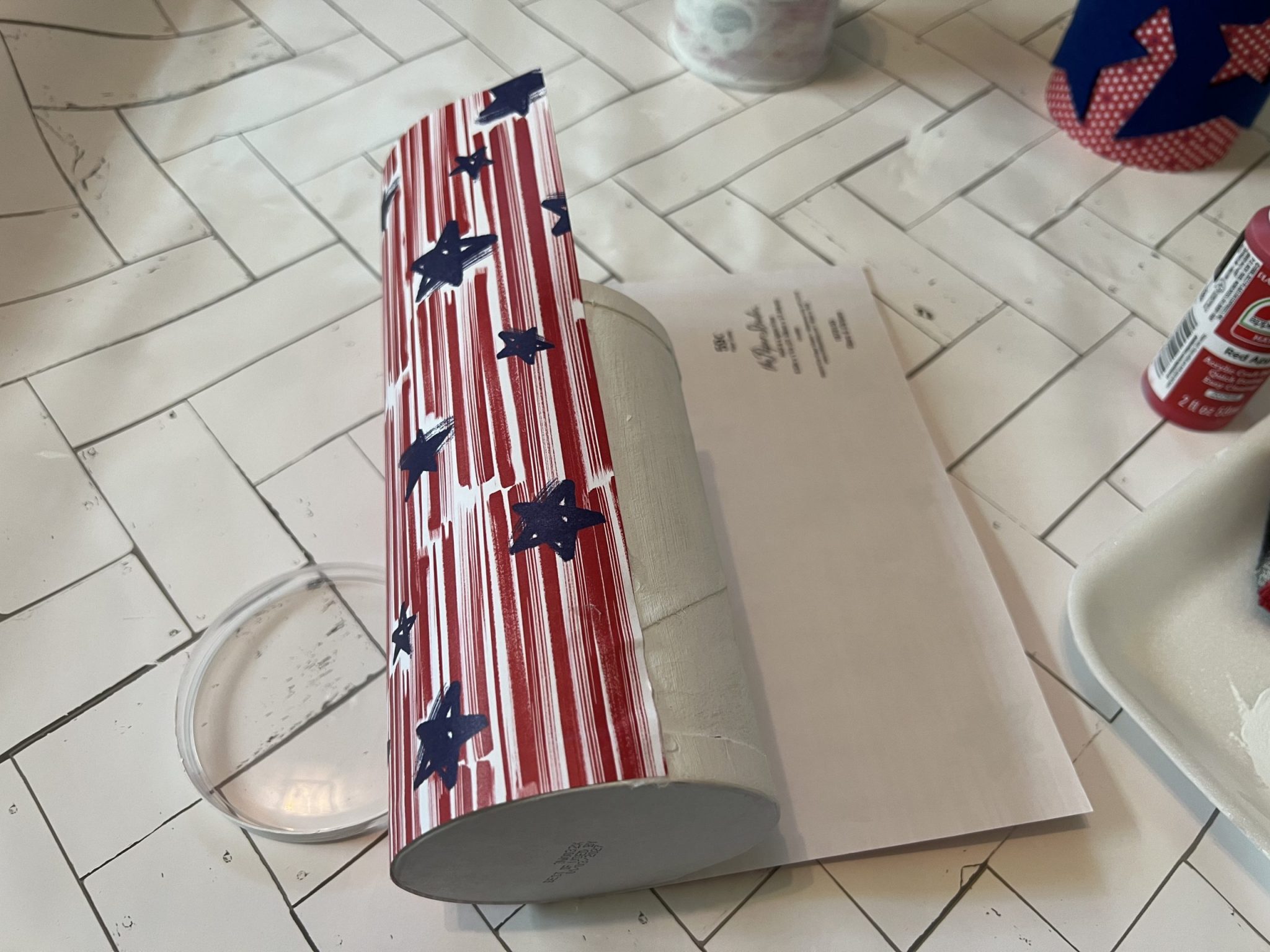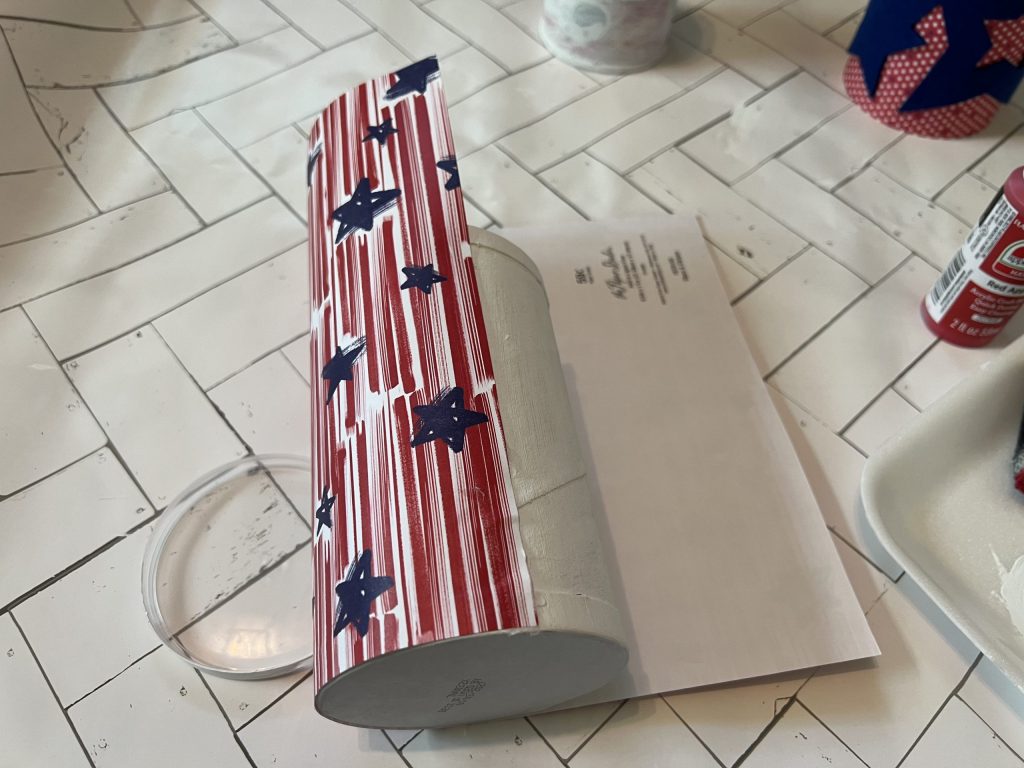 I used some of the felt stars from the table runner for decorations on the shortest firework.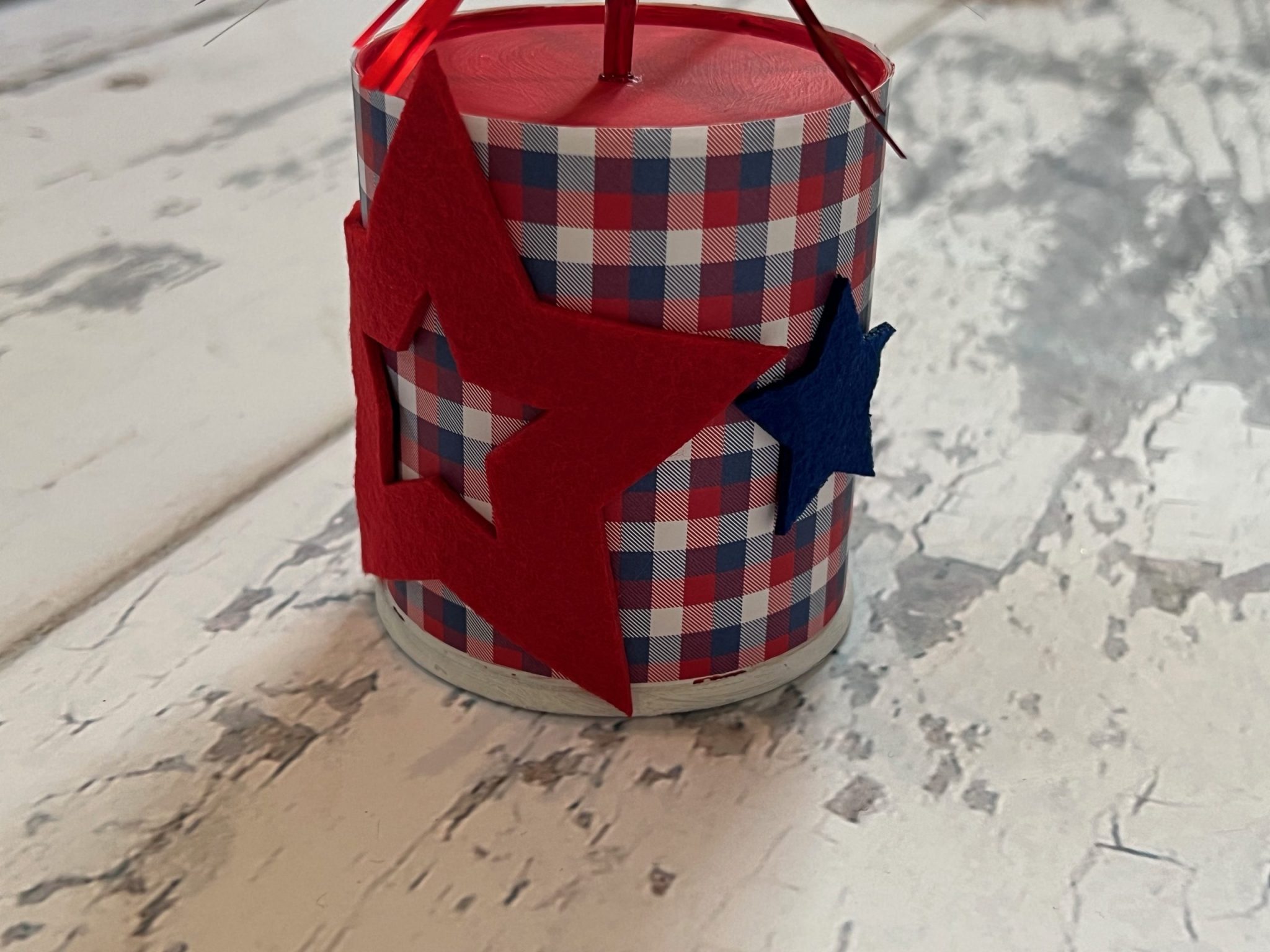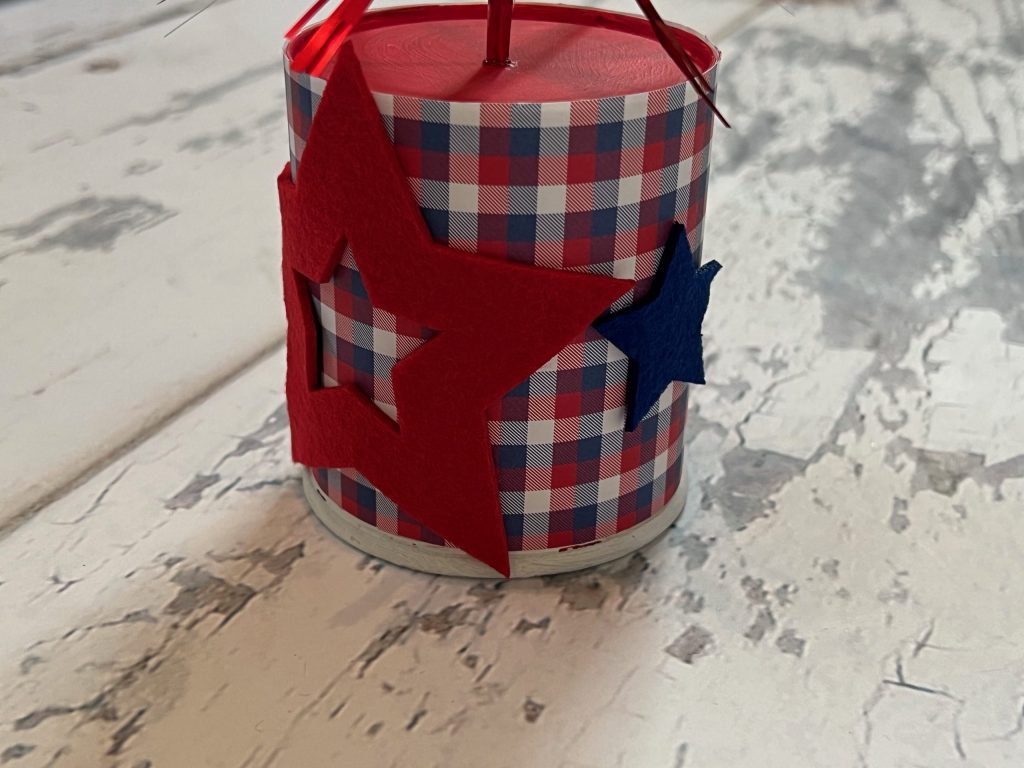 Then, I needed to create a fuse for each of the fireworks. I decided to use a short piece of rope for one of them. I cut the rope to 3 inches and applied a dab of hot glue to both ends to prevent fraying. Using hot glue, I glued it to the center of the top. I think it looked a little long for a fuse, so I ended up trimming it down to about 2 inches.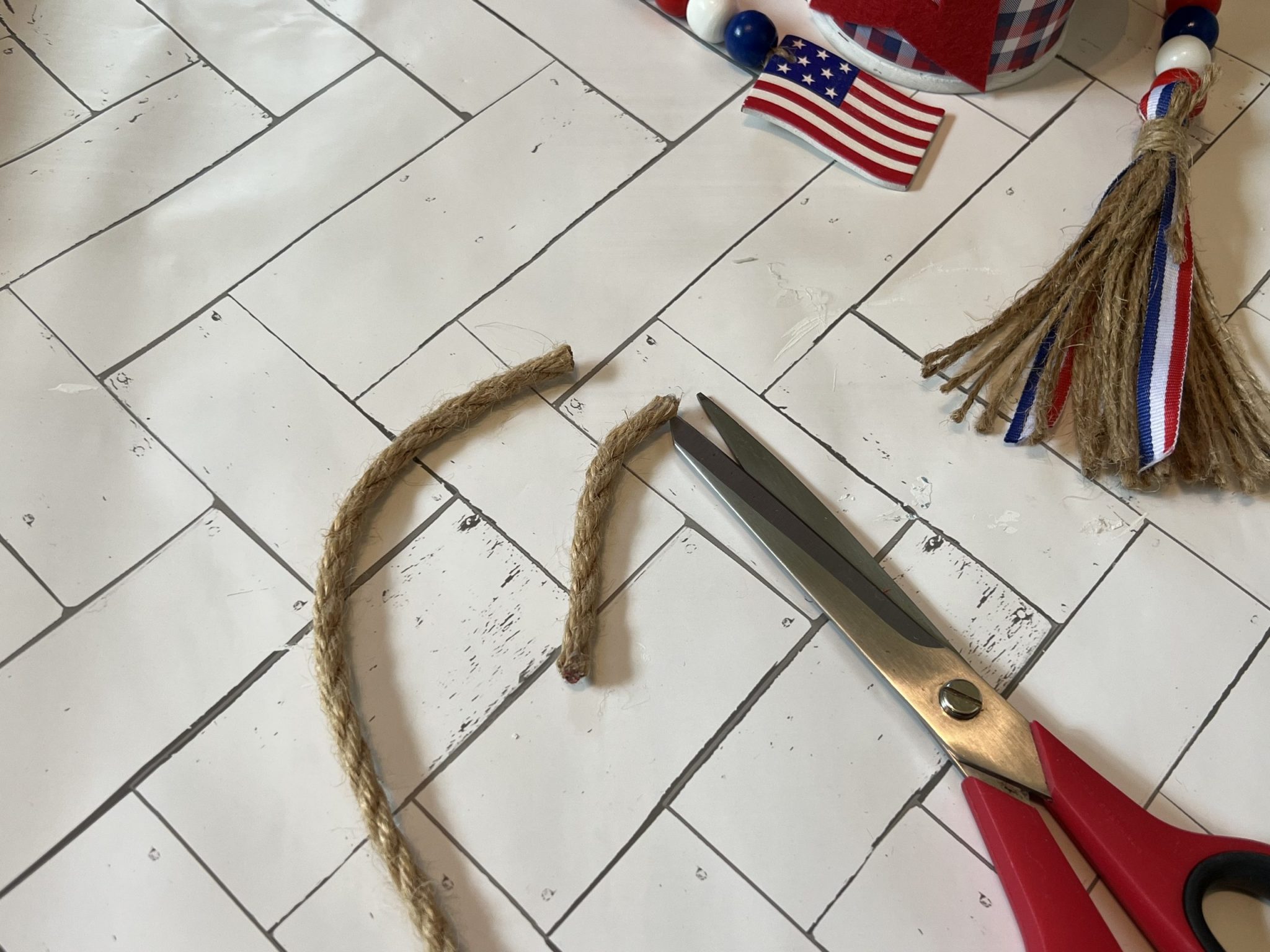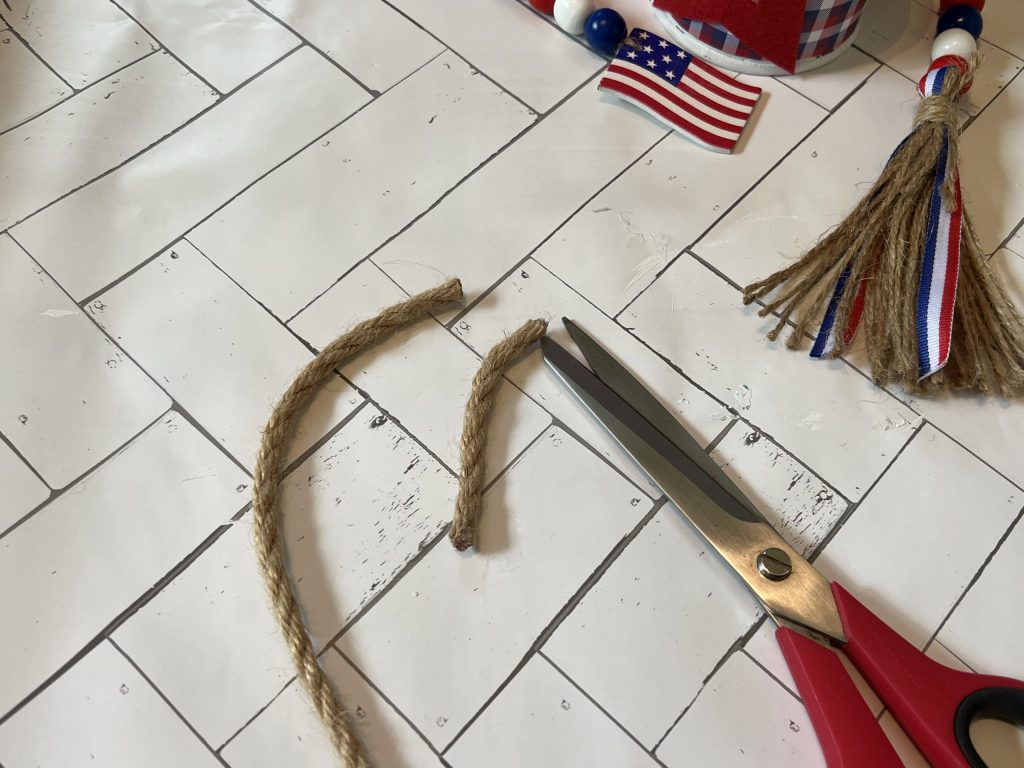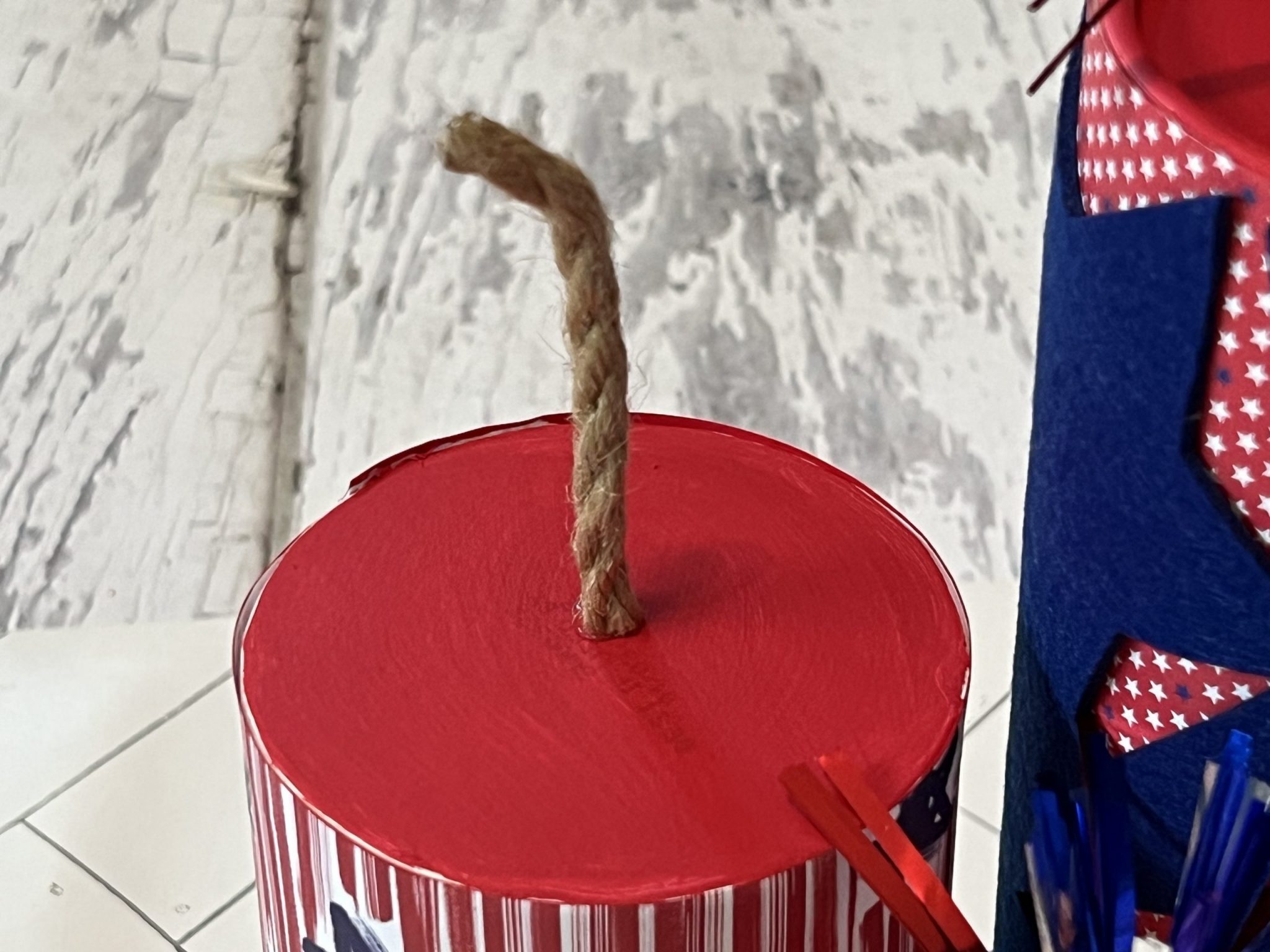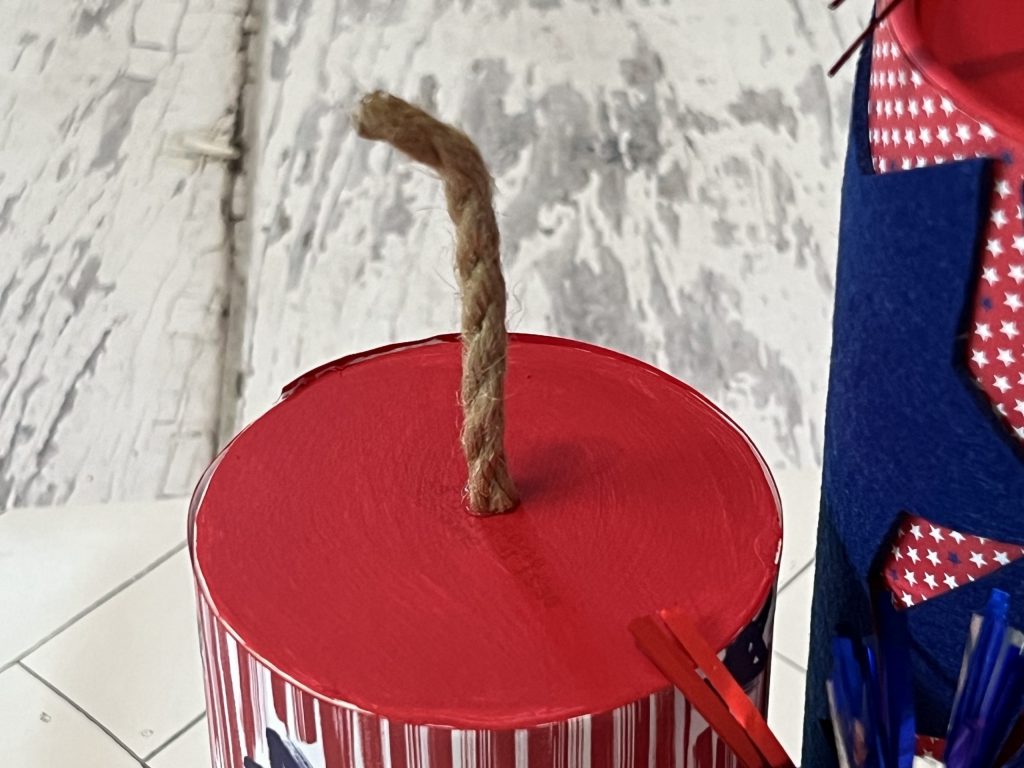 For the next two fireworks, I used tinsel food picks from the Dollar Tree. I cut the plastic stem off and glued it in the center with hot glue.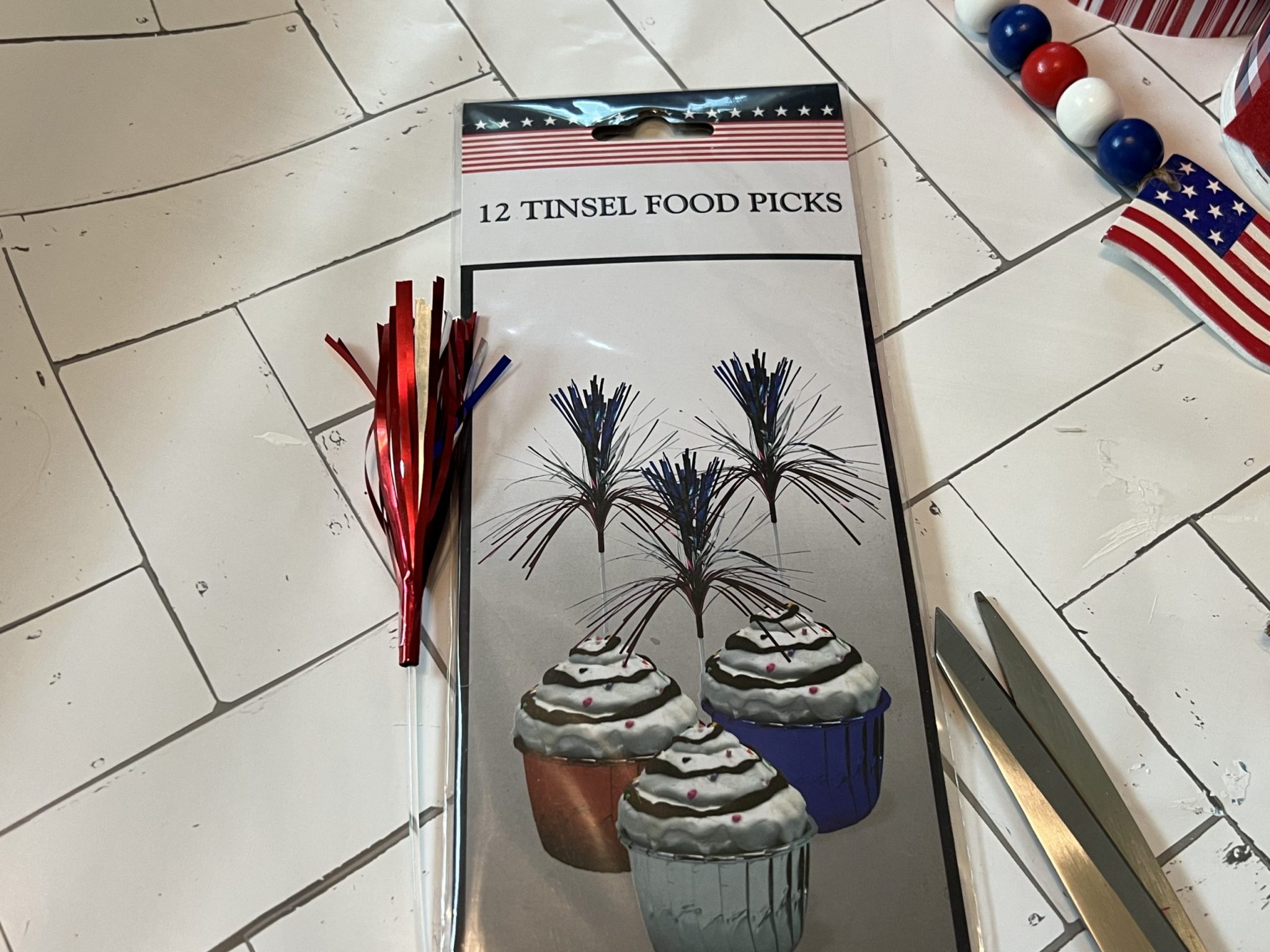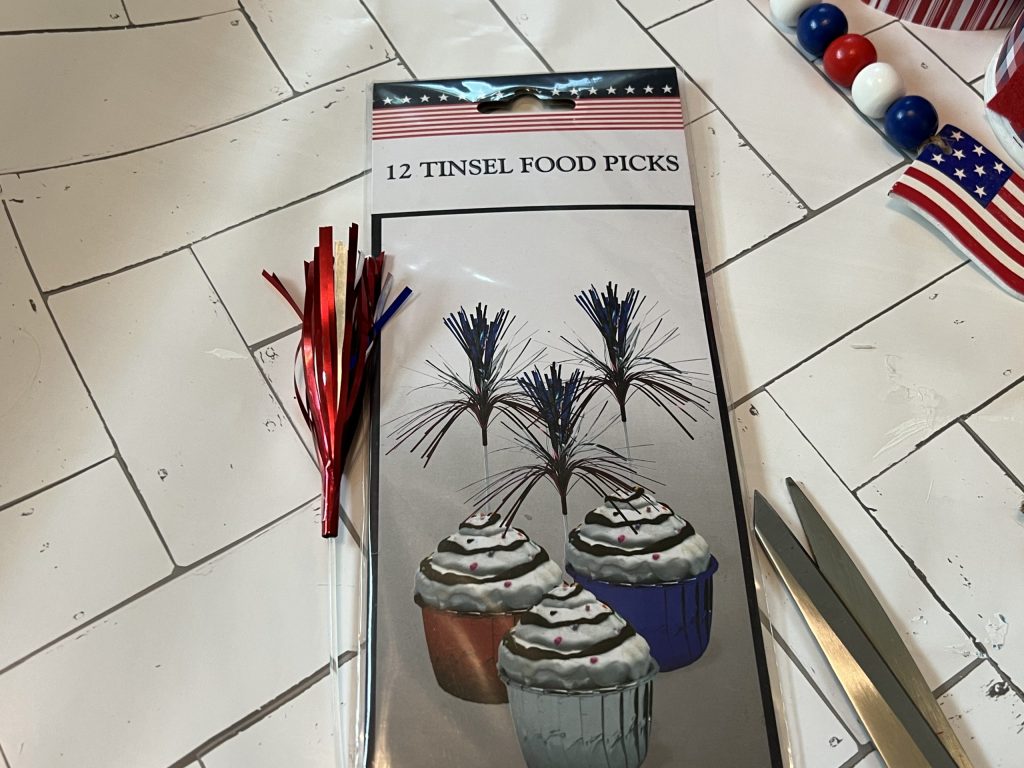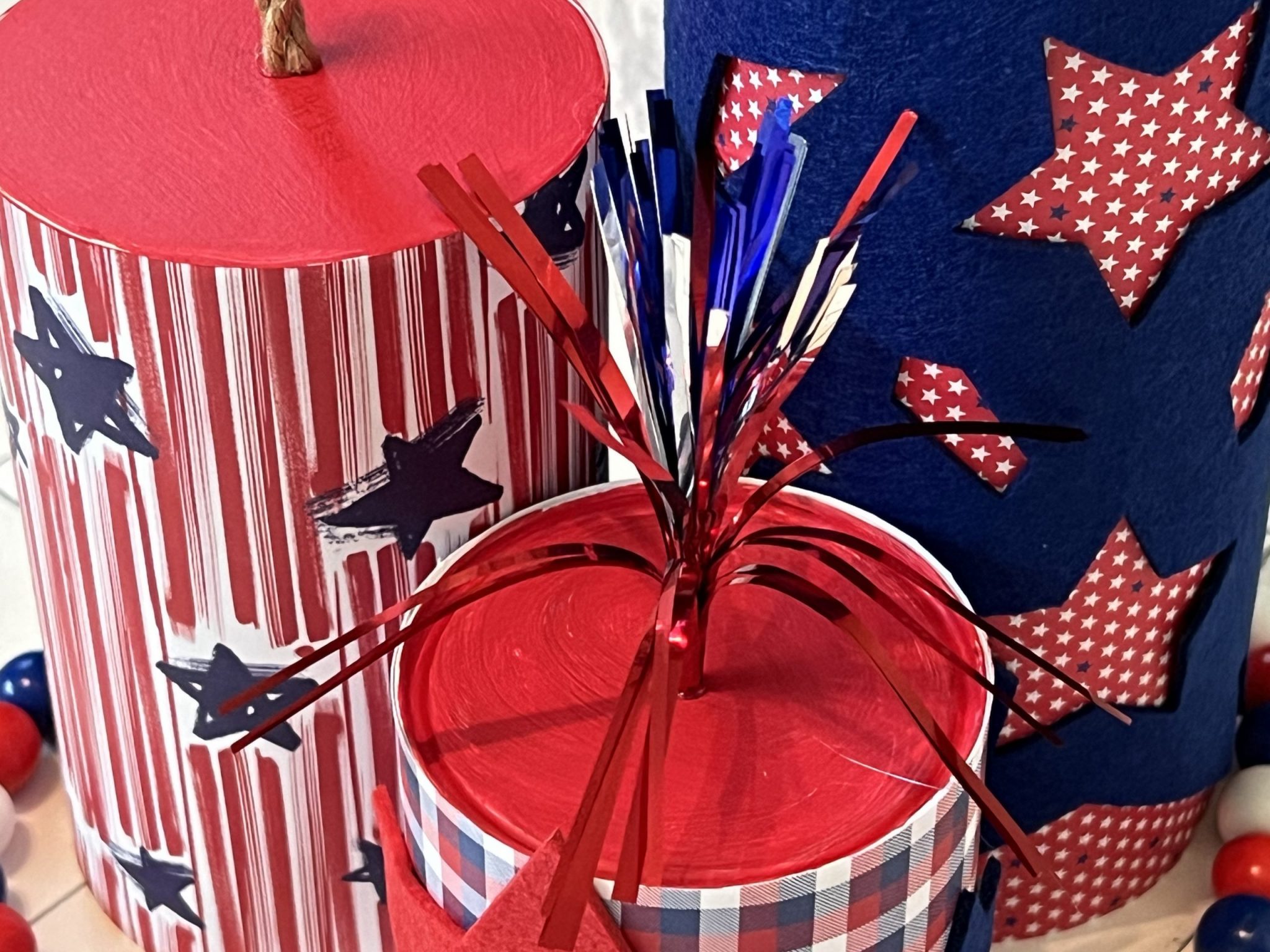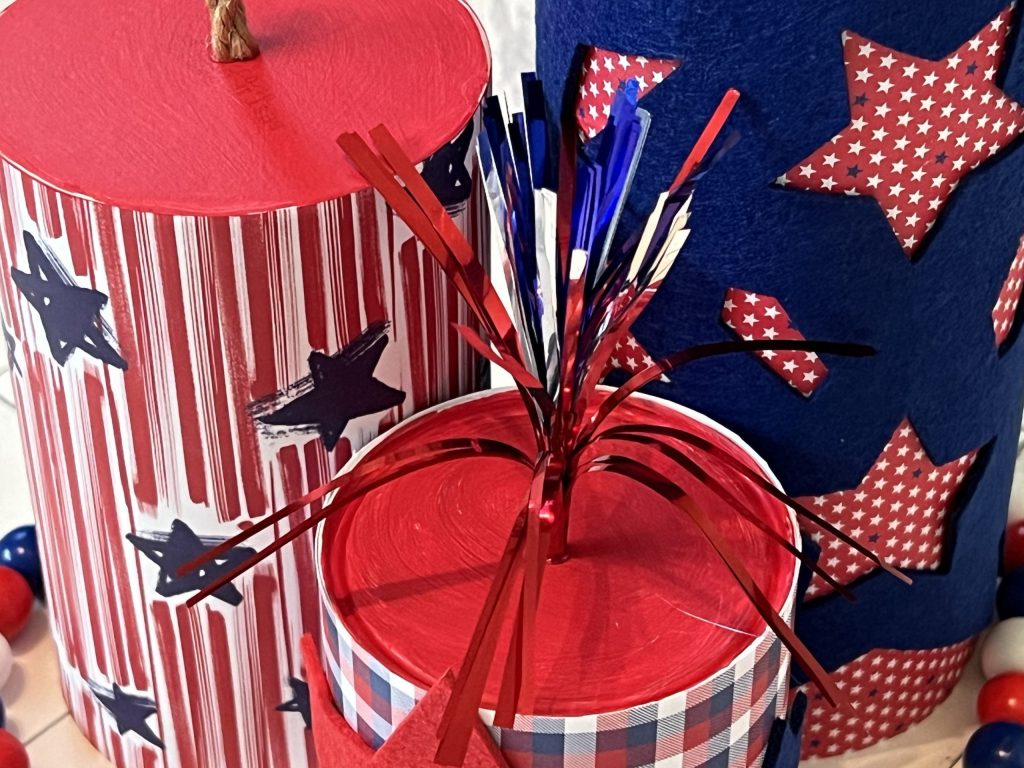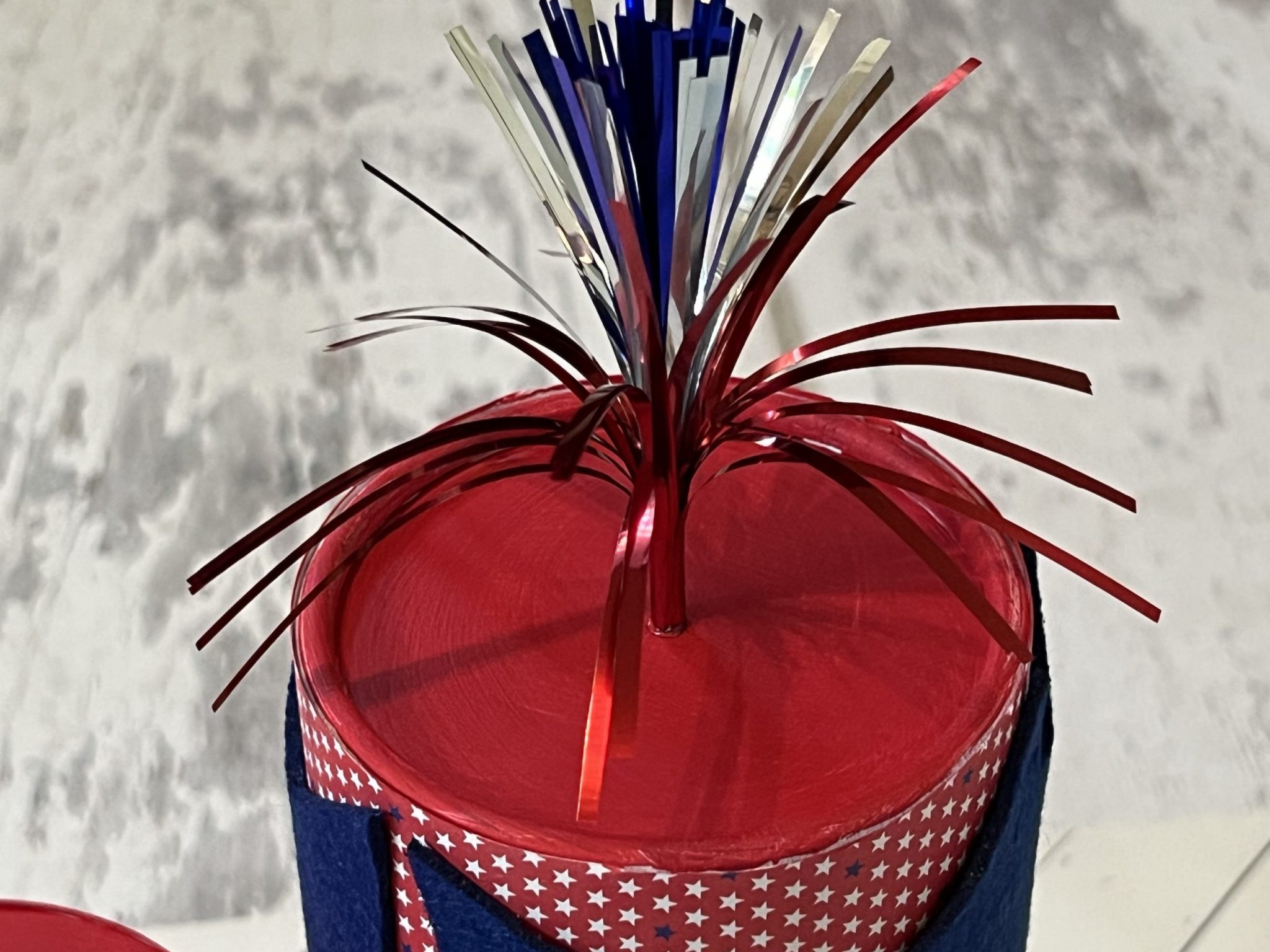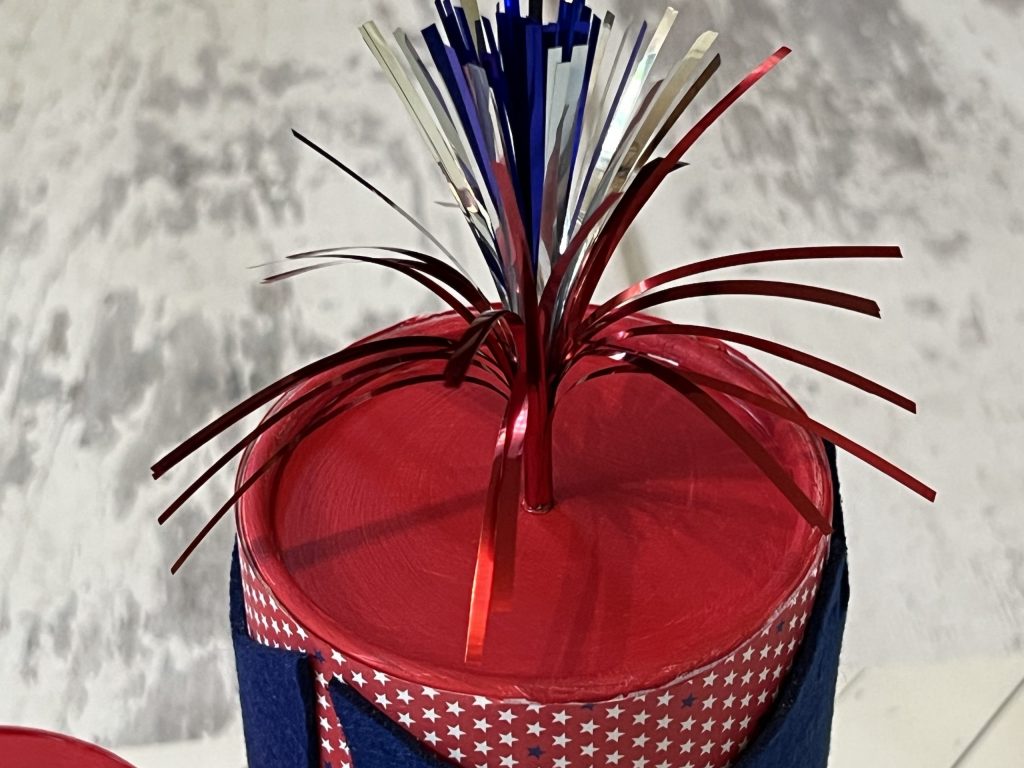 I think these turned out SO CUTE!!! They were super fun to make and oh so simple! I love how you can get creative with different embellishments! You may also remember the WOOD BLOCK FIRECRACKERS or the SPINDLE FIREWORKS I did before too! Those are also great little DIYs for some extra patriotic decor!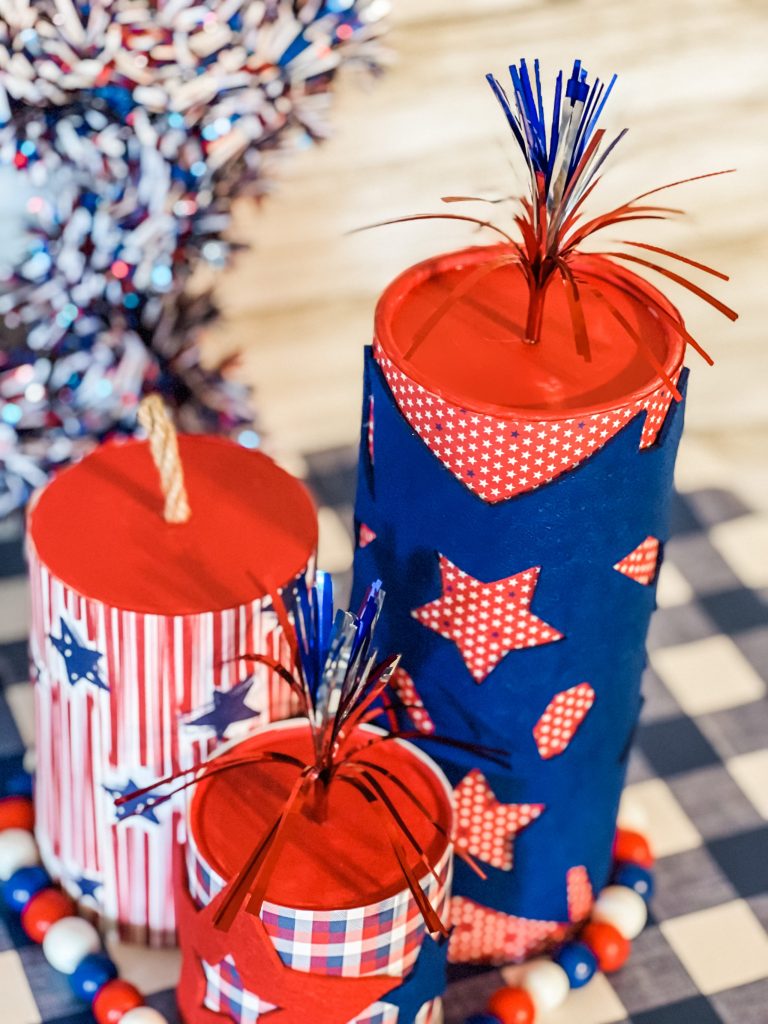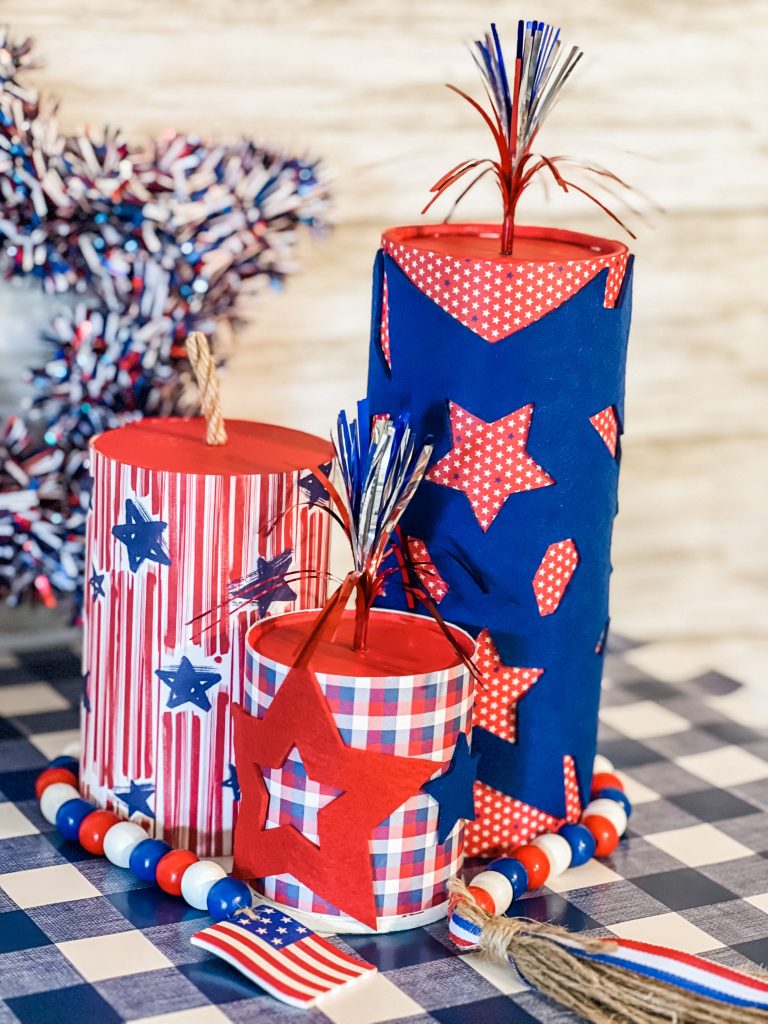 If you're looking for an inexpensive table decoration for your patriotic theme, you HAVE to give these bad boys a try!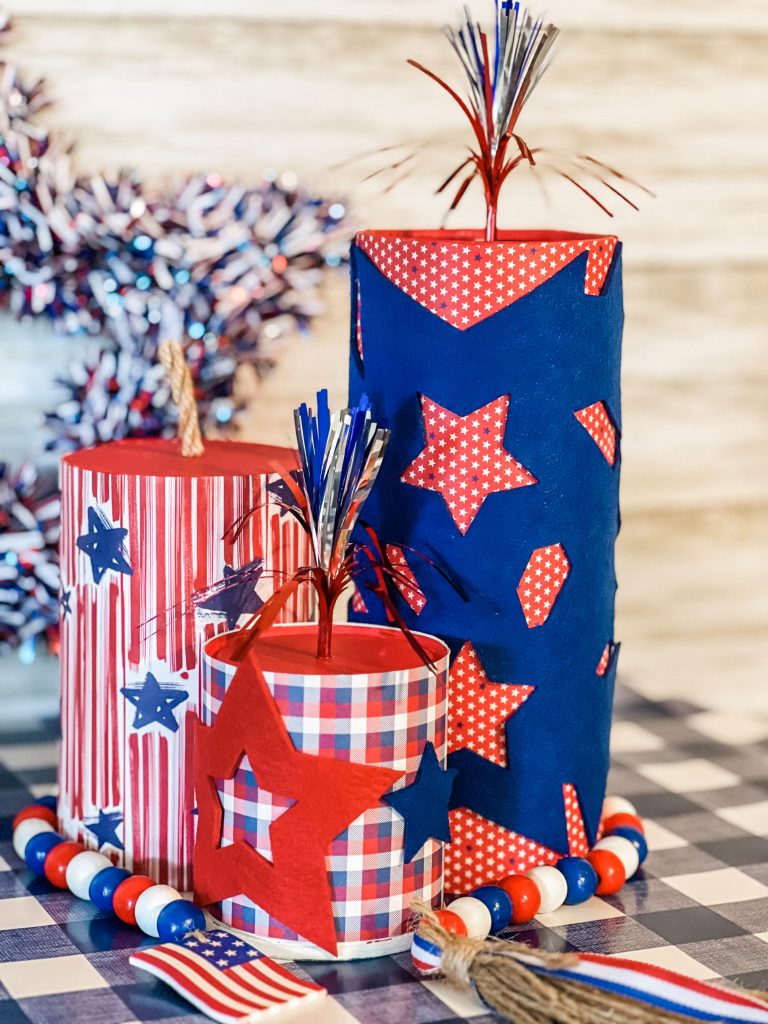 Be sure to PIN these for later!