Is there anything better than a FREE project?! I didn't think so!
Well, this one did not cost me a dime. I had every single item I needed on hand to make it, and that makes it that much sweeter!
I am having fun over here creating patriotic items to use next year in my home, and it is even more fun to share them with YOU.
As you know, we are building our home. We are about 3 months from completion- PRAISE YOU JESUS. I have scrap wood out the bahooka, and I have been putting it to good use around here!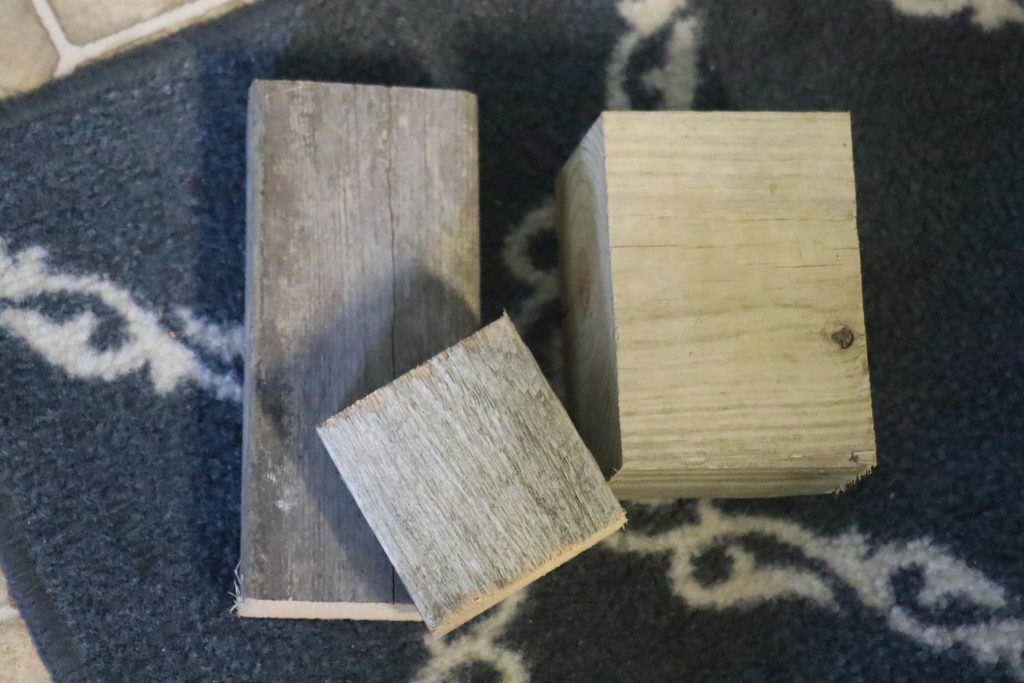 Here is what you need for this project:
Scrap Wood Blocks
Sticks from your yard
Craft paint (mine is from Walmart…) in red, white and blue
*Hot glue gun (I love my cordless one from Amazon (affiliate)!!!)
Ribbon of your choice (I am using leftovers from this project!)
Sanding block
What to do:
The process of making these is so stinkin' easy!
This is what I did- you can make them your own.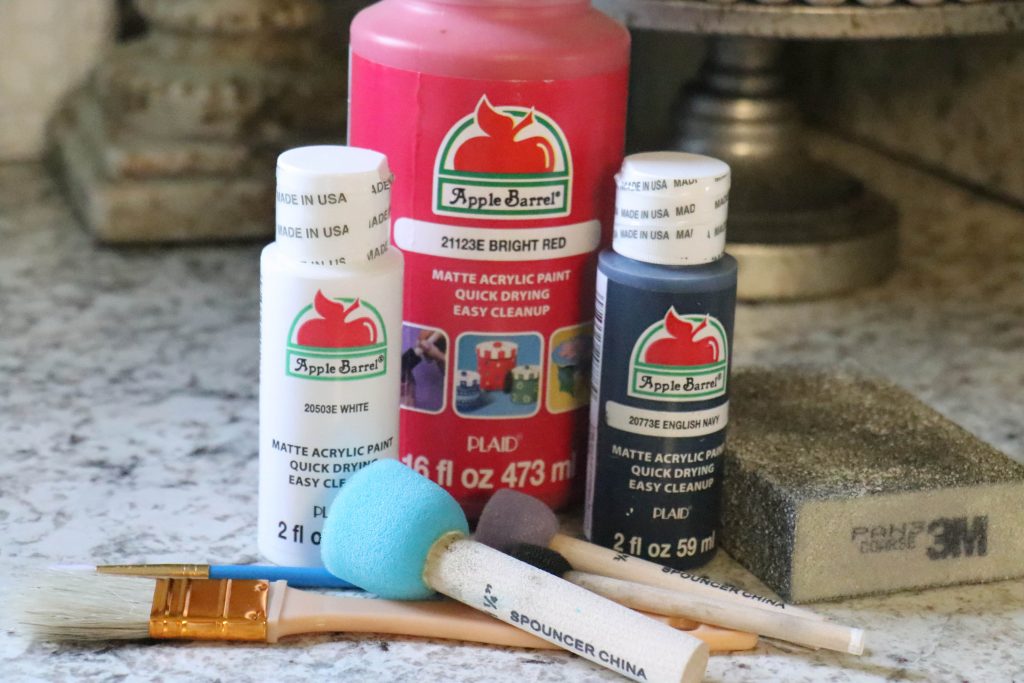 Take your blocks and paint them red, white and blue! After the paint dries, paint designs of your choice on them. You can never go wrong with polka dots and stripes!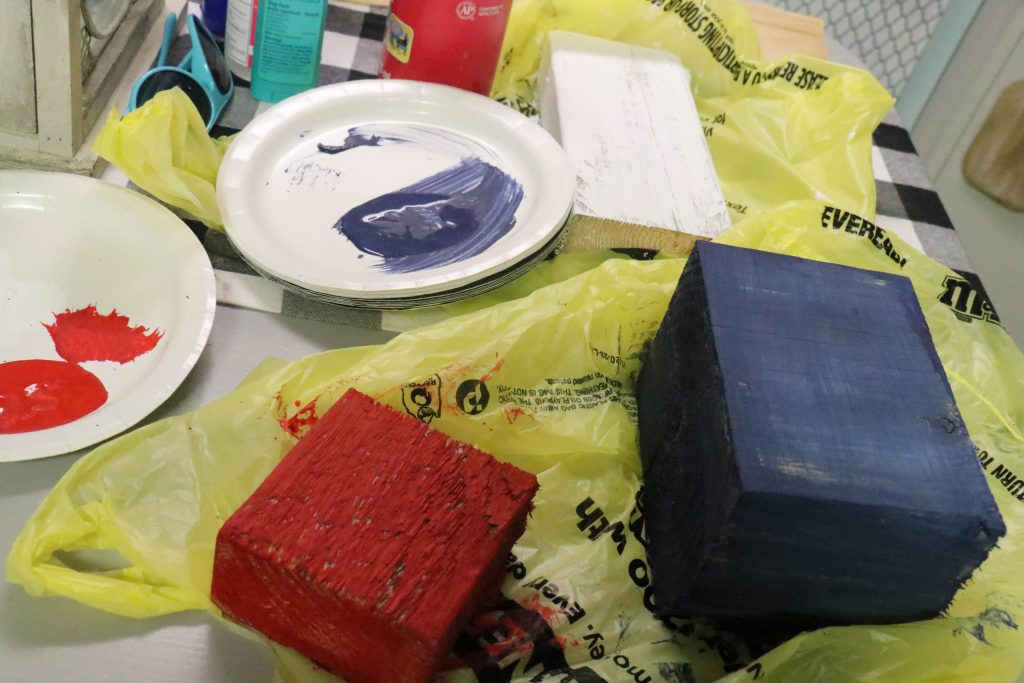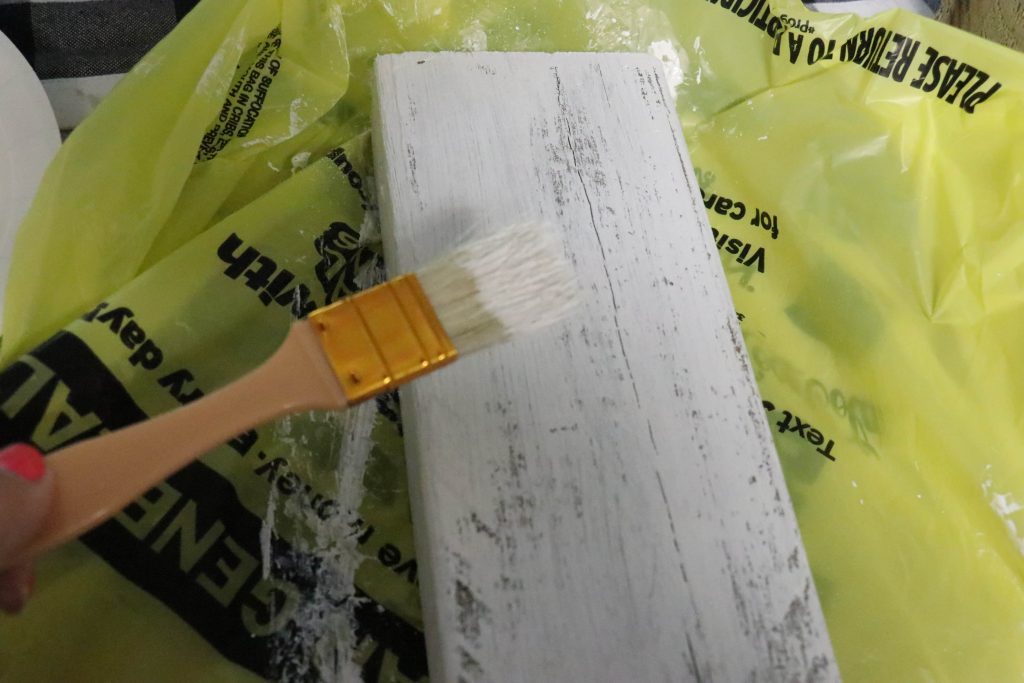 I decided to leave my tallest one plain. In all honesty, it was left plain because I kept messing up LOL. BUT, in the end, I like it better plain…so it all worked out!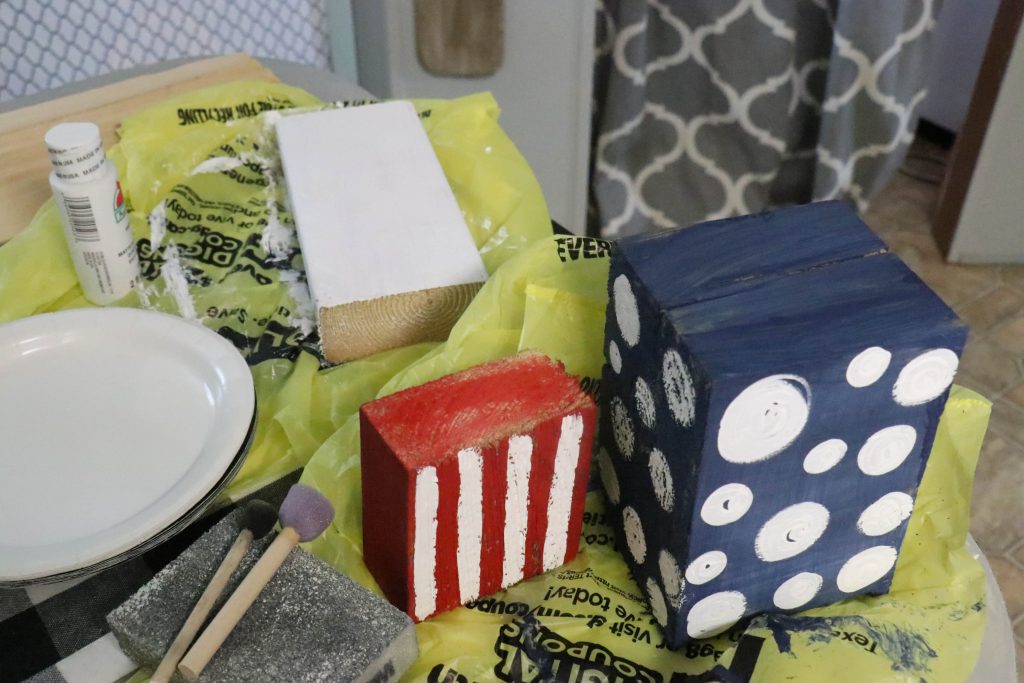 Once they were all dry, I took my sanding block and distressed them! I just like them to have a more worn look.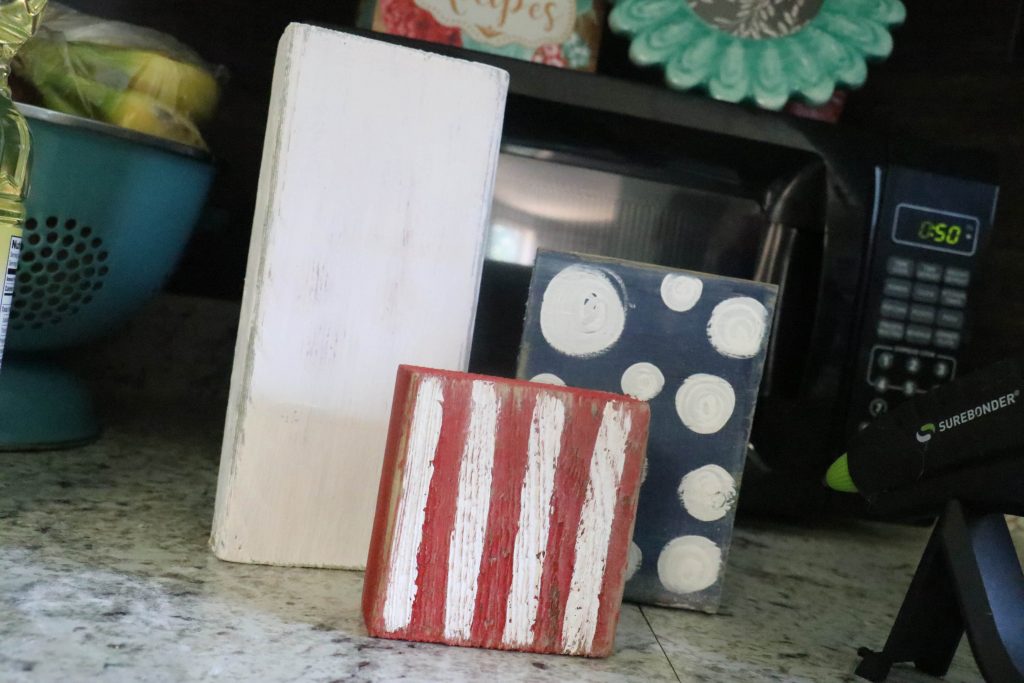 Now it is time for the embellishing!
I took sticks from my yard and painted them with a paint brush, using the same paint that I used for my wood blocks.
Once those dried (which only took MAYBE 3 minutes), I broke them apart into small little pieces so that they could be the top of my firecrackers!
Next, I took my hot glue gun and squirted a large bit of glue onto the top of each block and then placed my bundle of sticks on the top. I held them there until they were fully set in the glue.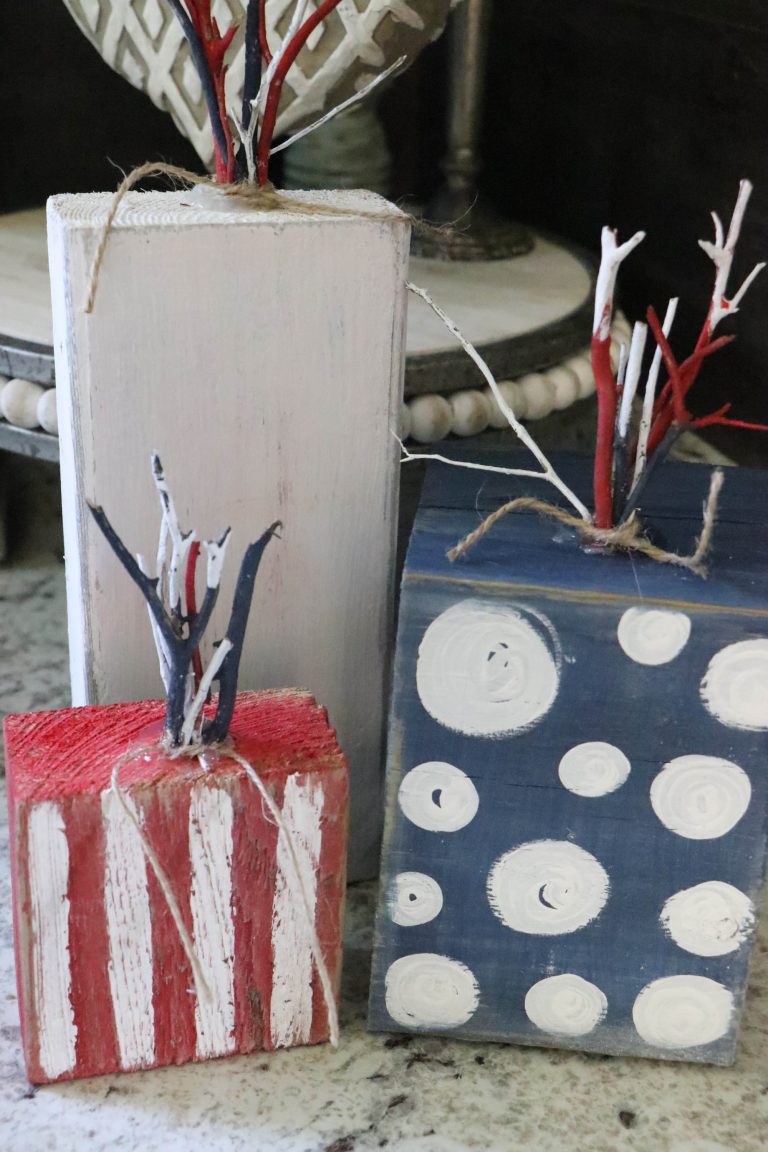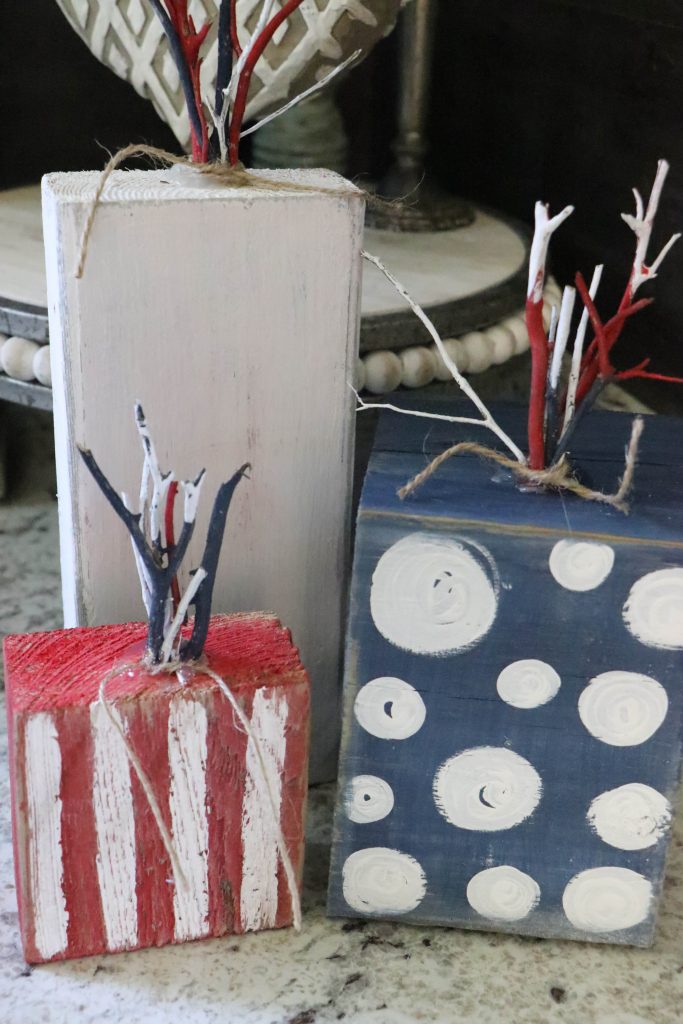 Once they were set, I took my ribbon and made a bow to stick in front of them.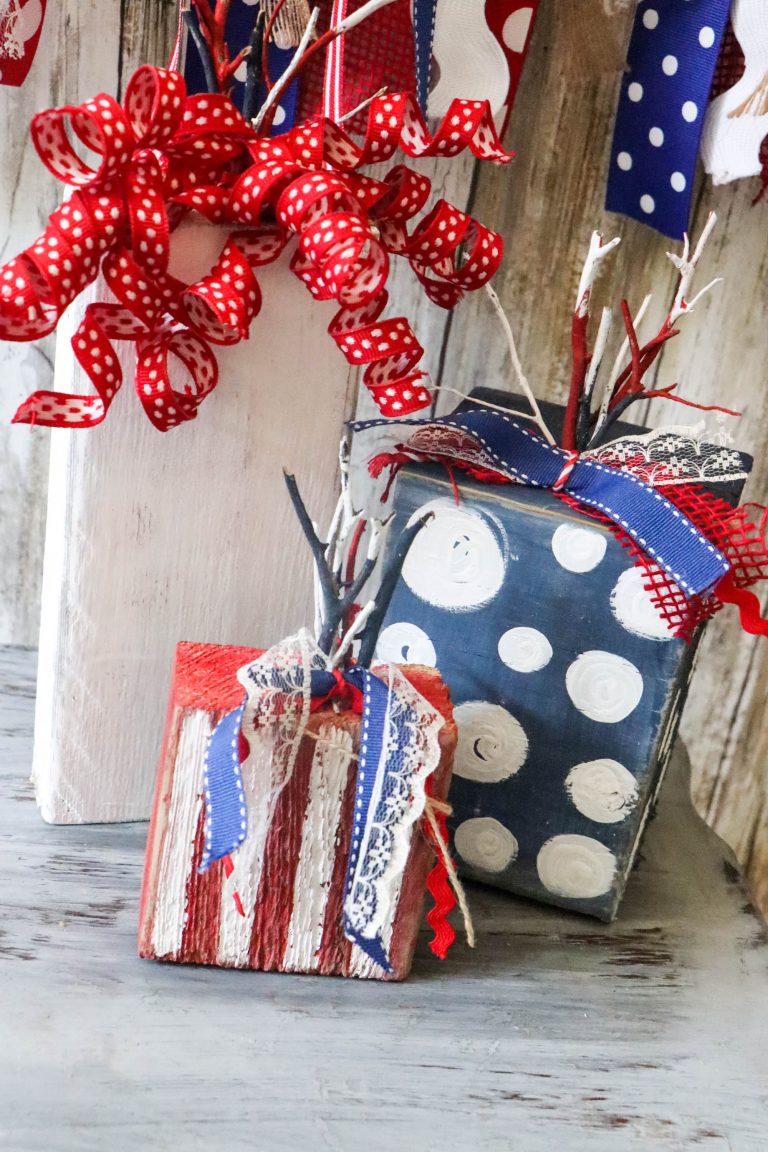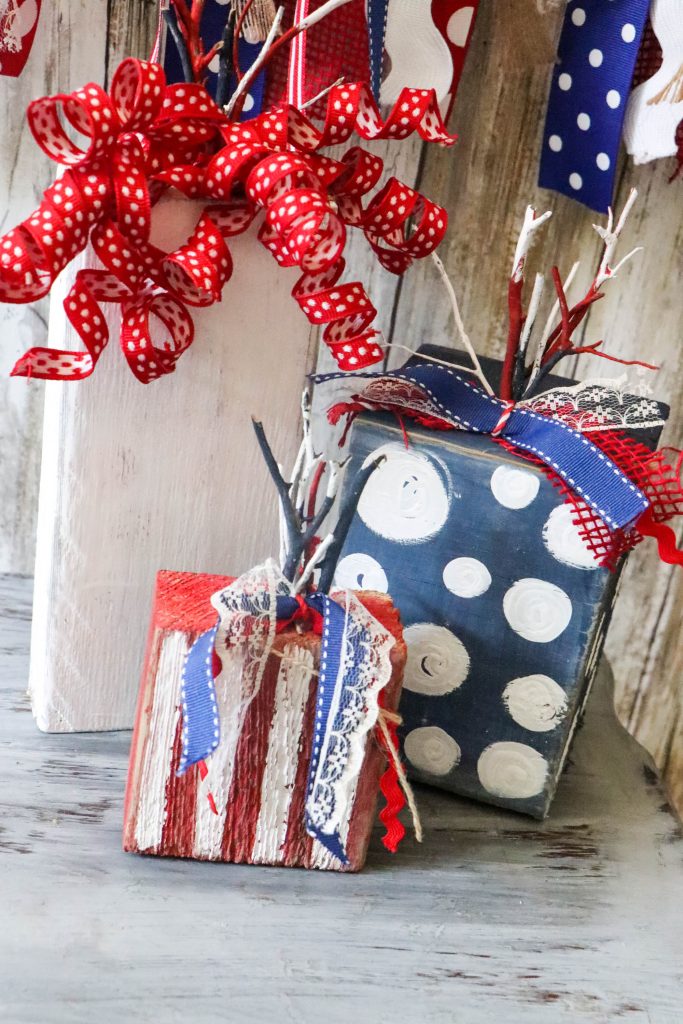 The red curly ribbon with white polka dots was actually left over from my Christmas stash!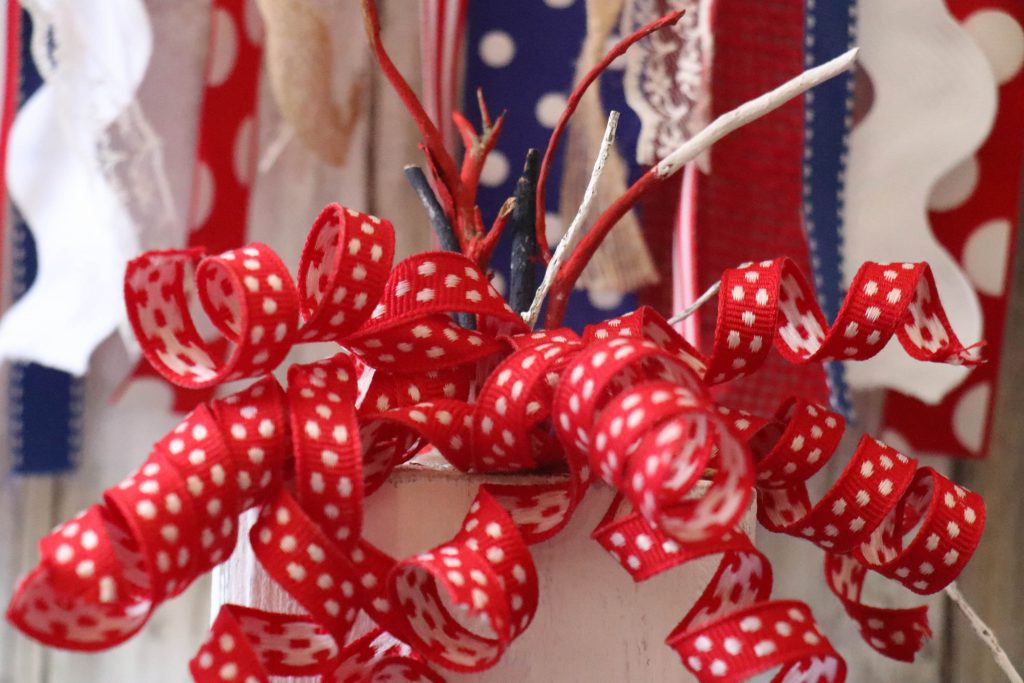 THESE TURNED OUT ADORABLE!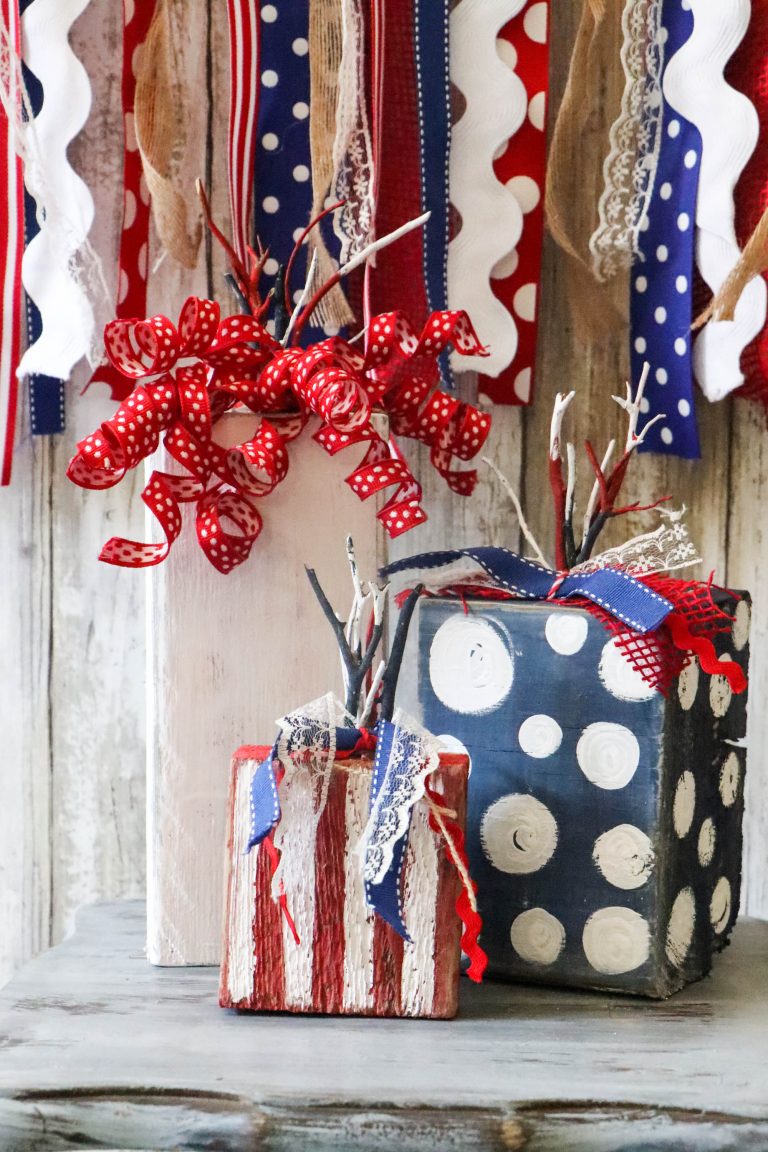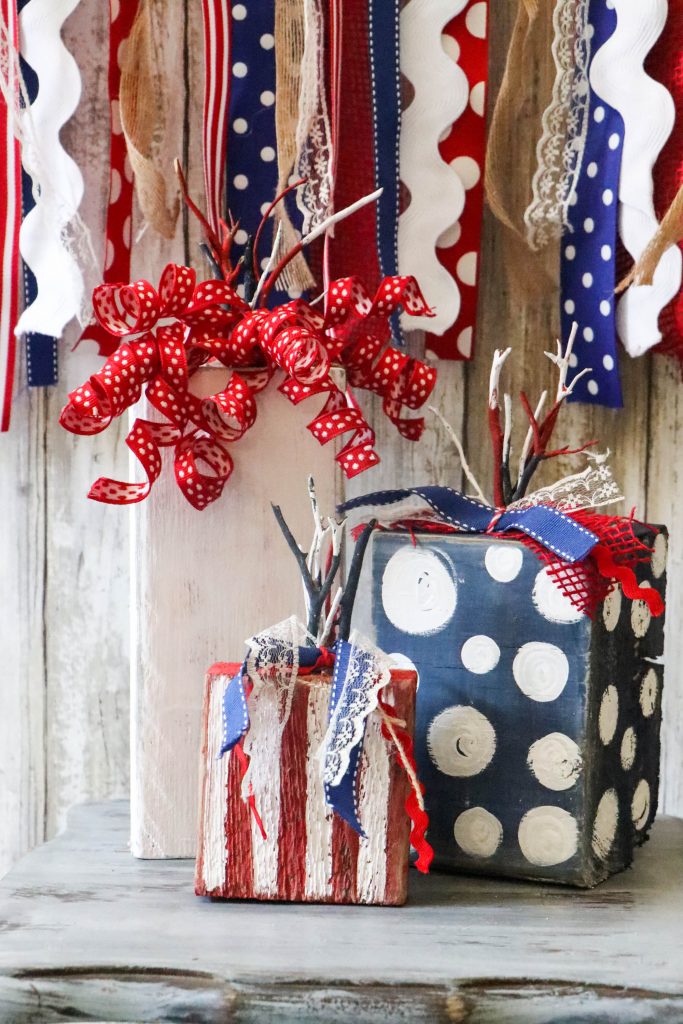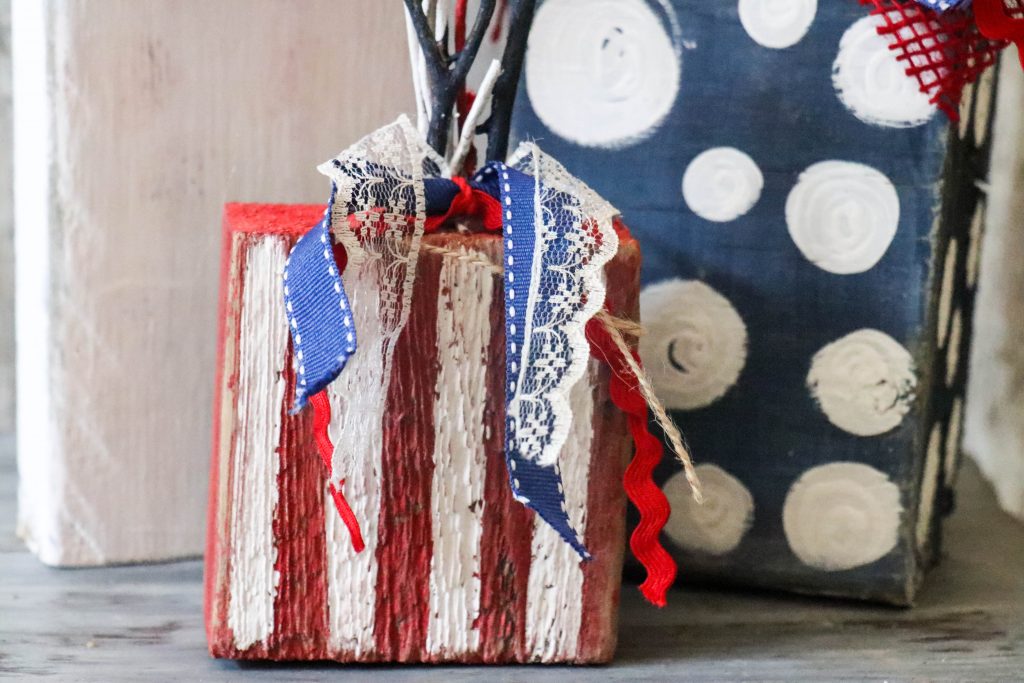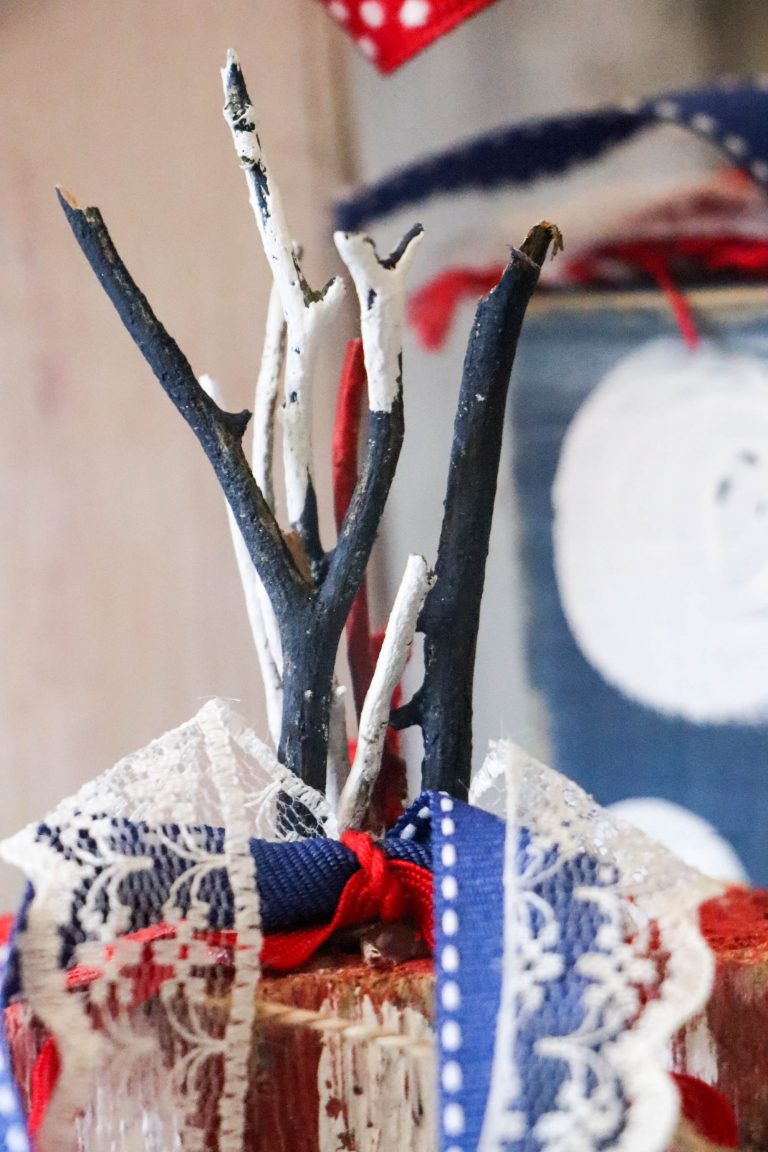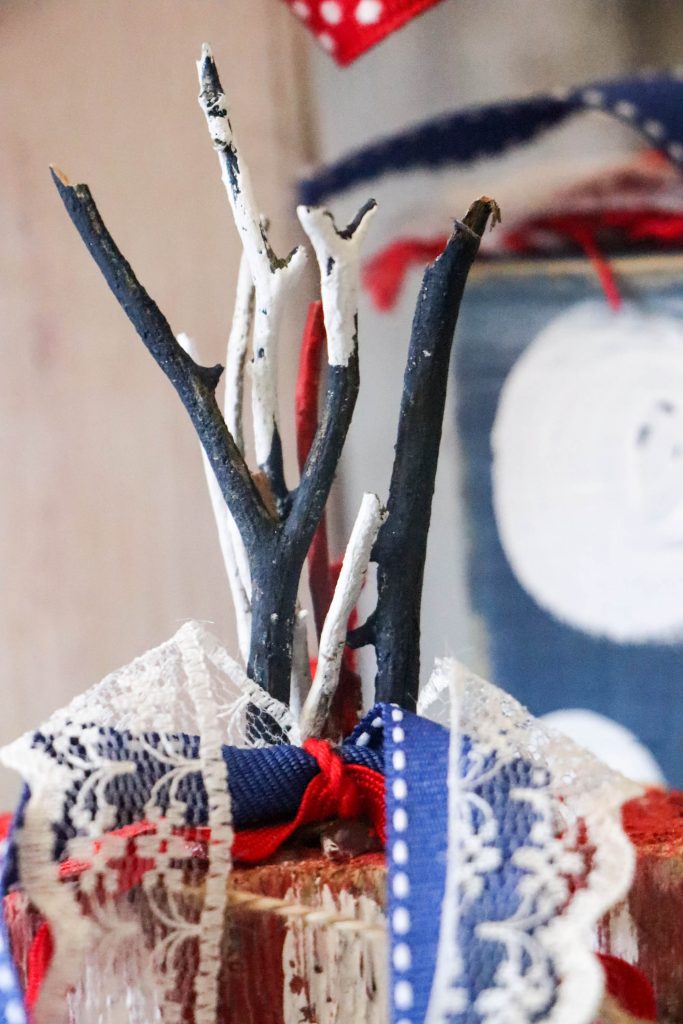 I am over the top with how cute they look!!!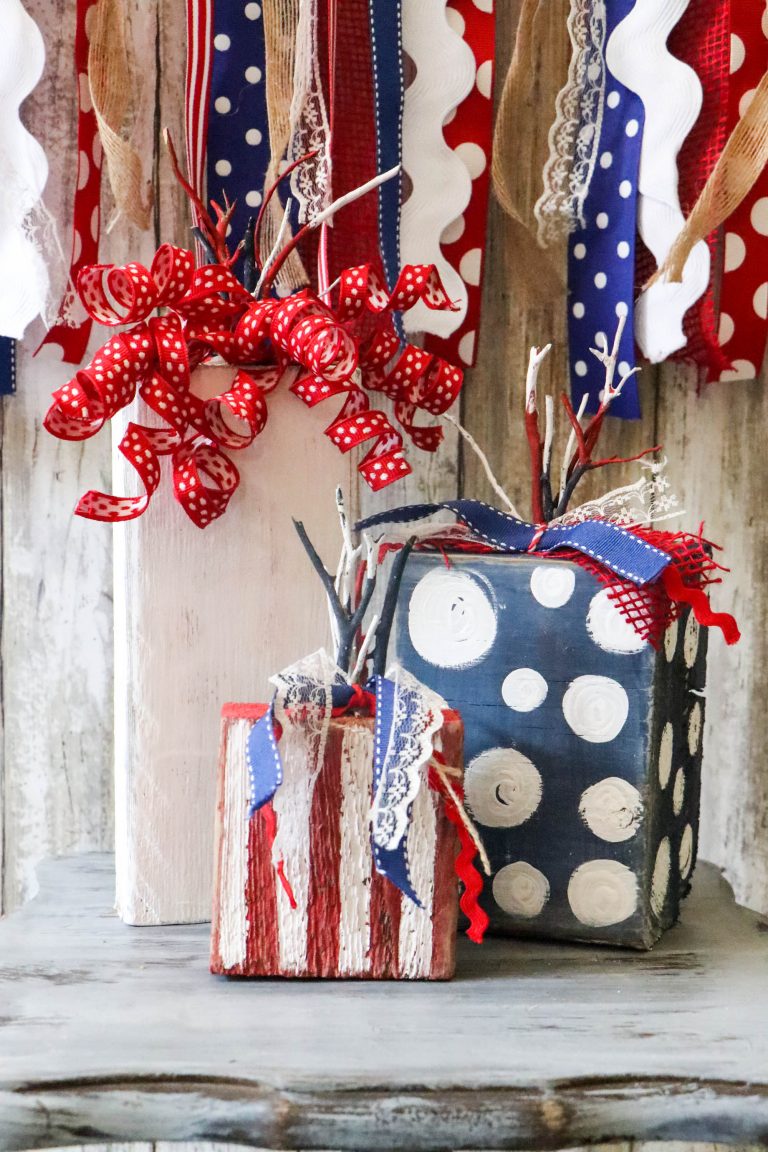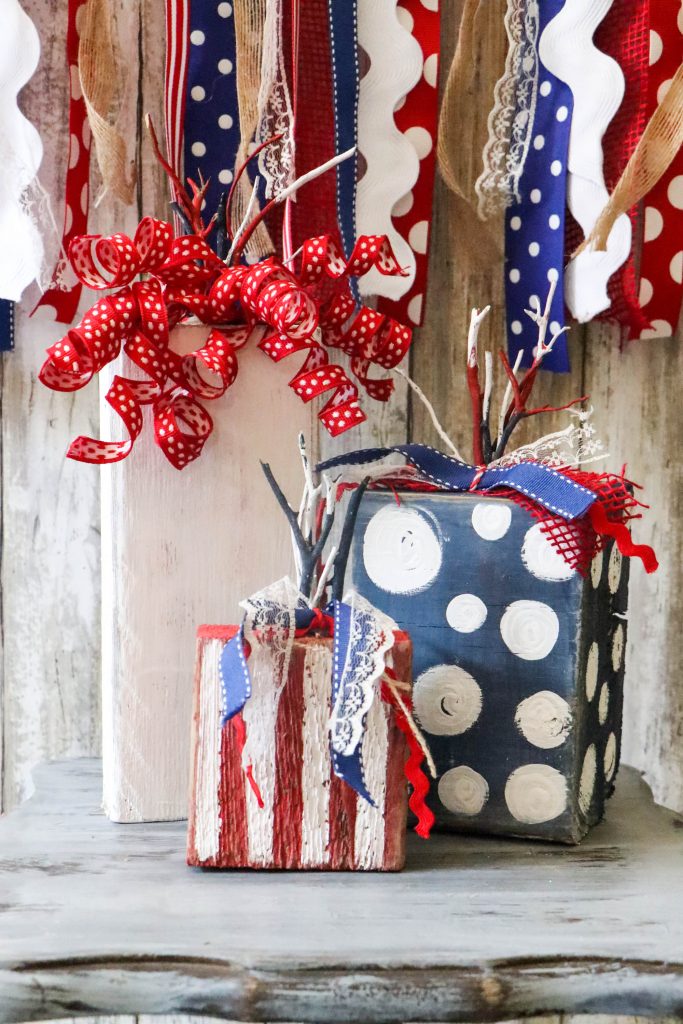 Make sure to PIN FOR LATER!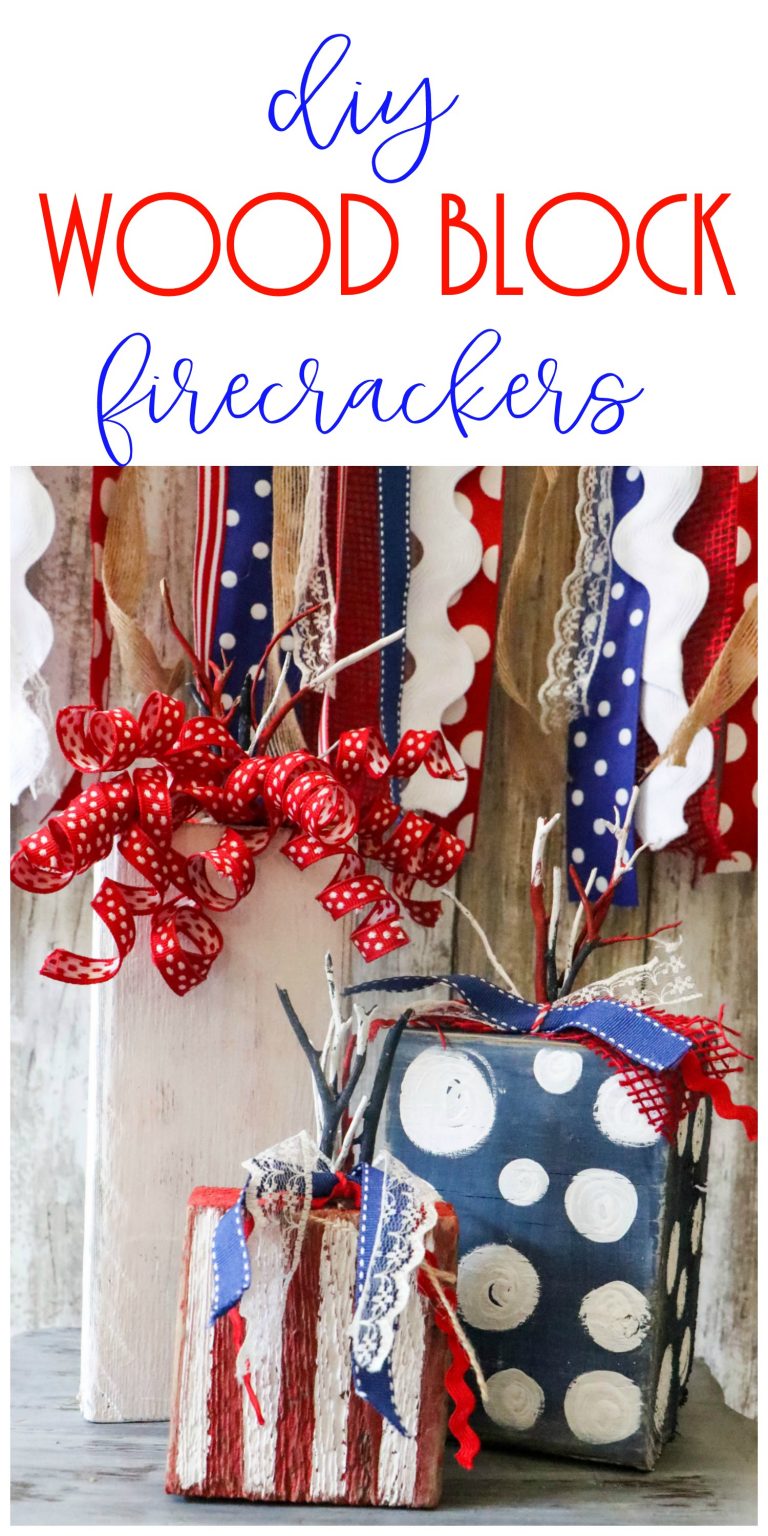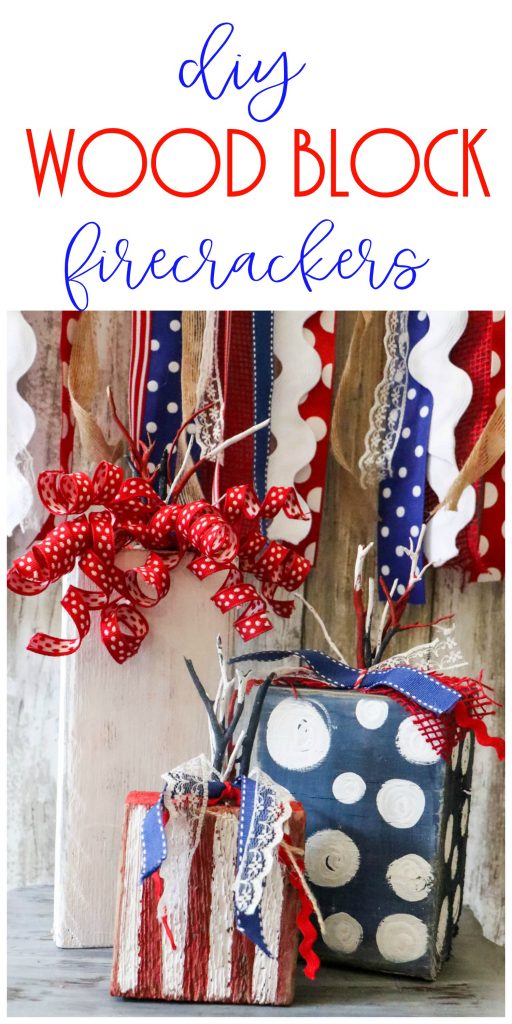 Follow along on Social Media!
Facebook/Instagram/Pinterest/Email