Are you tired of scrap wood/pallet wood projects yet?!
Y'all, I can't even. I am nowhere near tired of using scraps of wood to create beautiful home decor. It is FREE and gives that old texture to your home…mixing it with new items! I LOVE DOING IT.
As you know, we are building a home. We are soooo stinkin' close to being done (about 2.5 months from the time I am writing this post).
I am in the process of working on creating fun pieces for my home, and while I can't show you the "staged" pictures in the rooms YET (but don't worry- I will)…I want to show you my process of creating and stage them the best I can!
This project is for my son's room! Blaize LOVES sports, so his entire room is going to be vintage sports. I have the neatest pieces that I am pulling together for his room, and I CANNOT wait to show you all!!!
This project is a piece of decor that will be hanging in between his door and his closet. There is a small space there that I think it will work perfectly. If that doesn't work out like I am thinking, there will be plenty of other spots for it!
What you need for this project: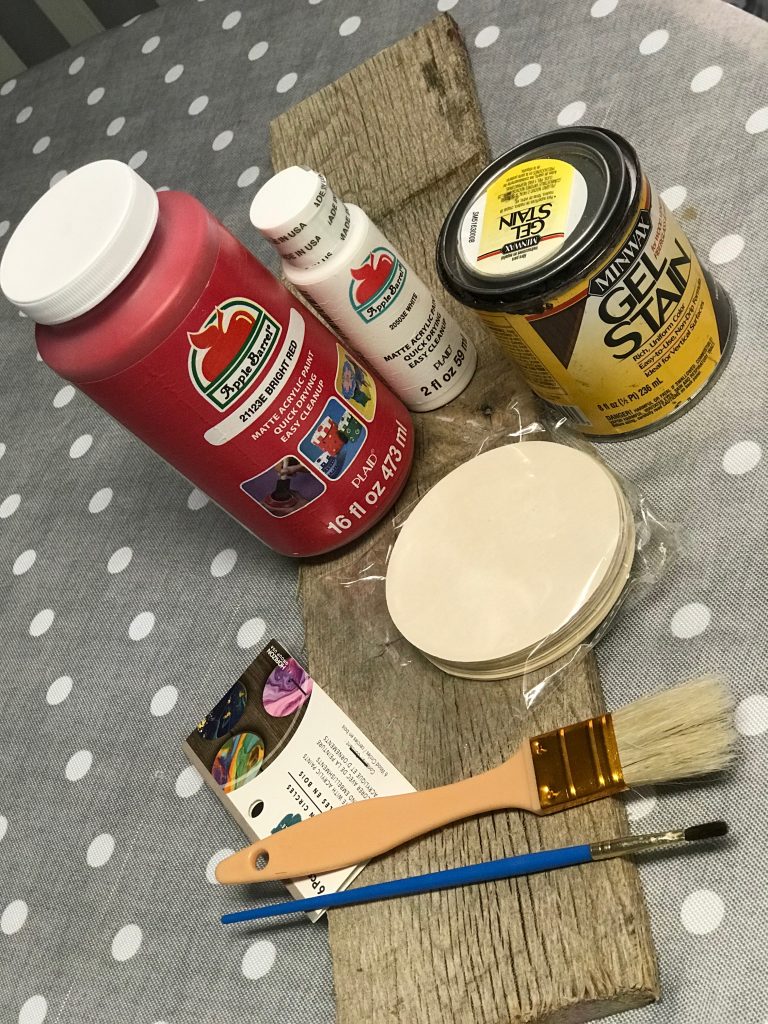 1 small pallet board (mine is half of a board…about 20 inches or so)
1 pack of round wooden circles (mine came from Walmart for dirt cheap in craft section)
Paint Brushes
Stain (Mine is walnut)
Hot glue gun
Craft paint (white and red…) I use apple barrel from Walmart
Sanding Block
What to do:
Take your board and line up your circles so you can see how many you need to look right!
Stain each of your circles. The reason we are doing that is because we want it to look more "old" when we are done, since his room is vintage!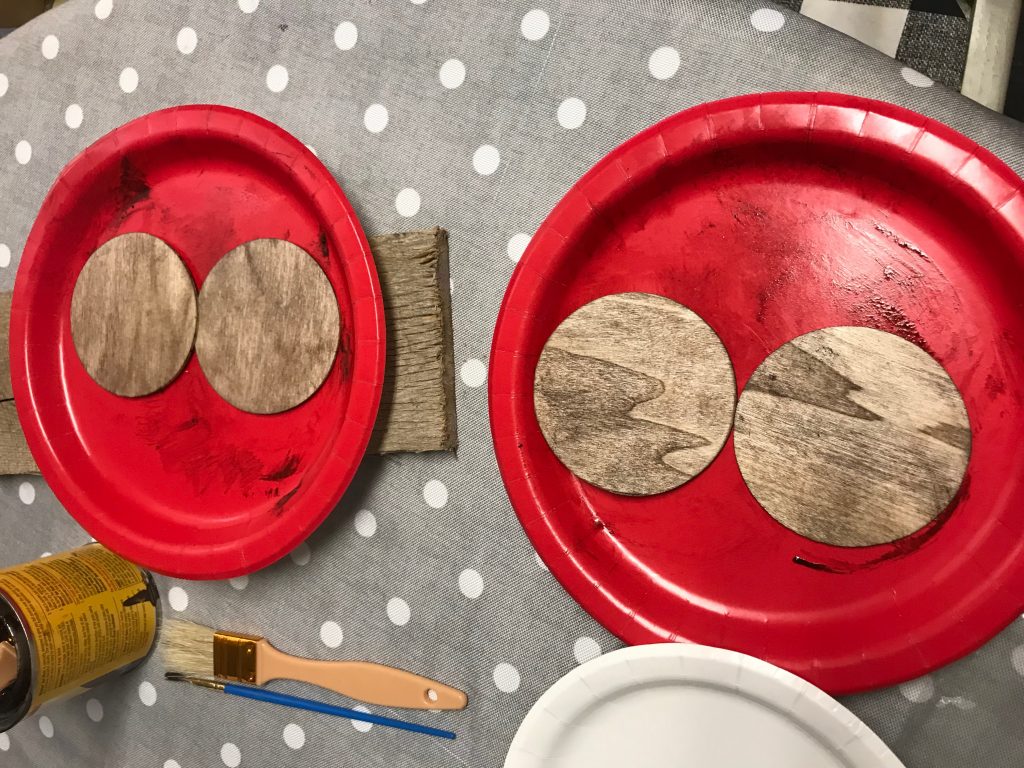 After your stain is dry, go over the stain with white paint…put a very light coat only.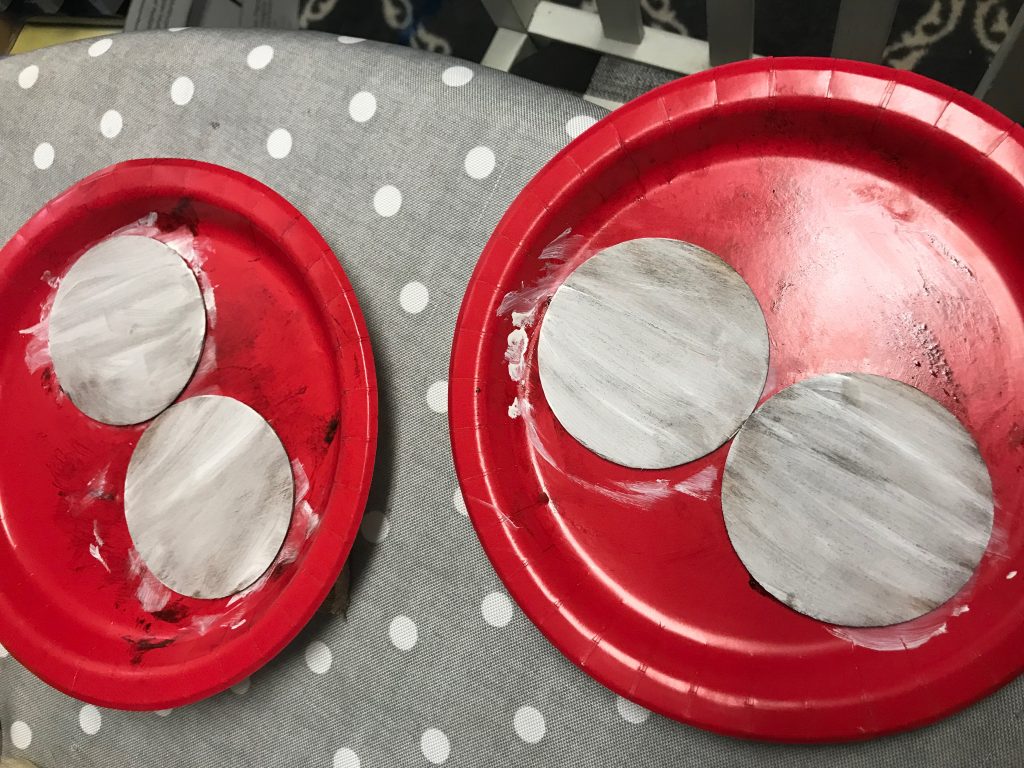 When that is still damp, take a rag and rub the white paint off.
You just want a very thin layer of white paint. It doesn't need to look bright white at all for this.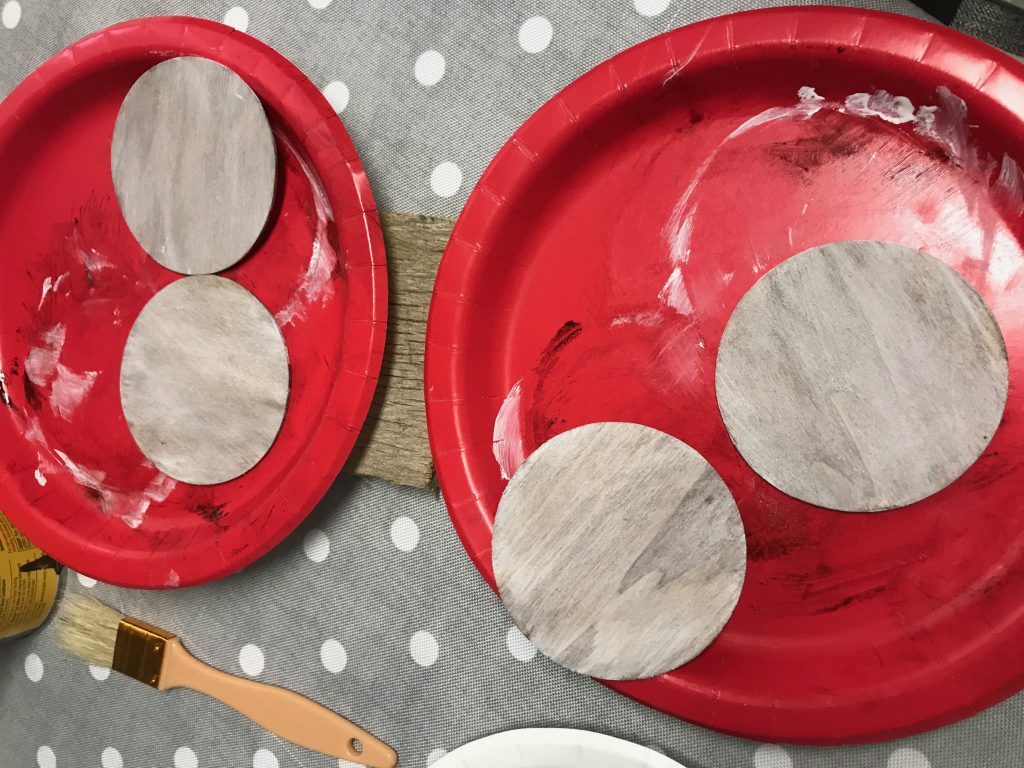 Once all of that is dry, take your red paint and make the half circles. Let that dry and then add the little "v's" on your ball!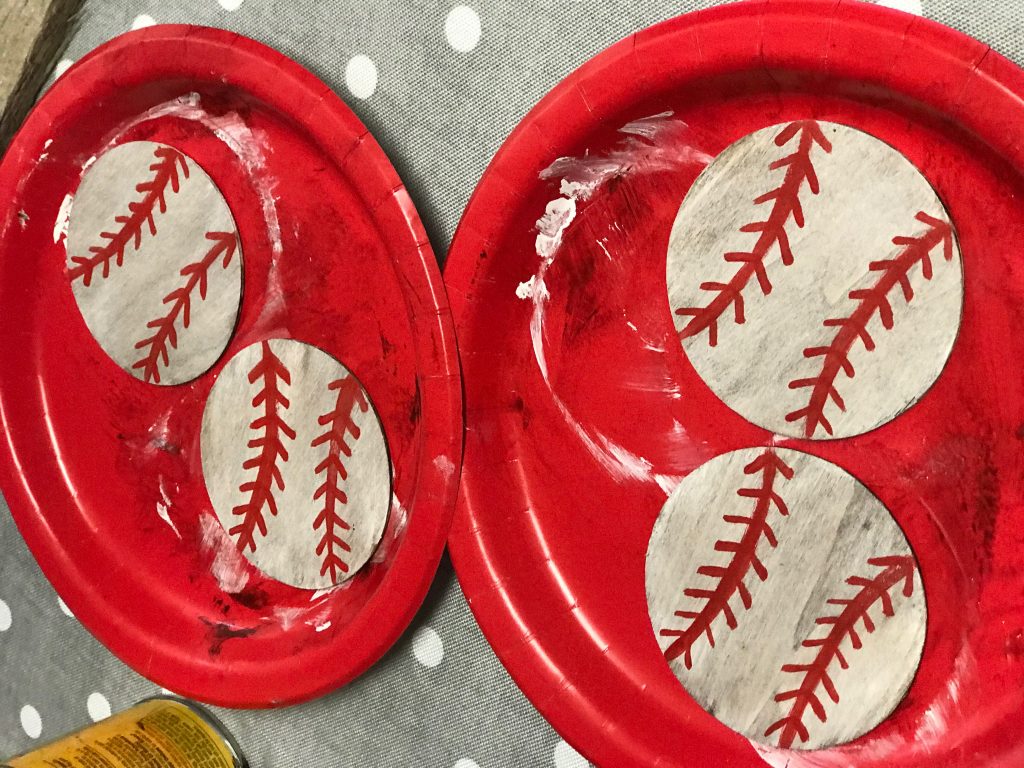 Once ALL of that is dry, all you need to do is take a sanding block and sand them down so that it looks VERY distressed!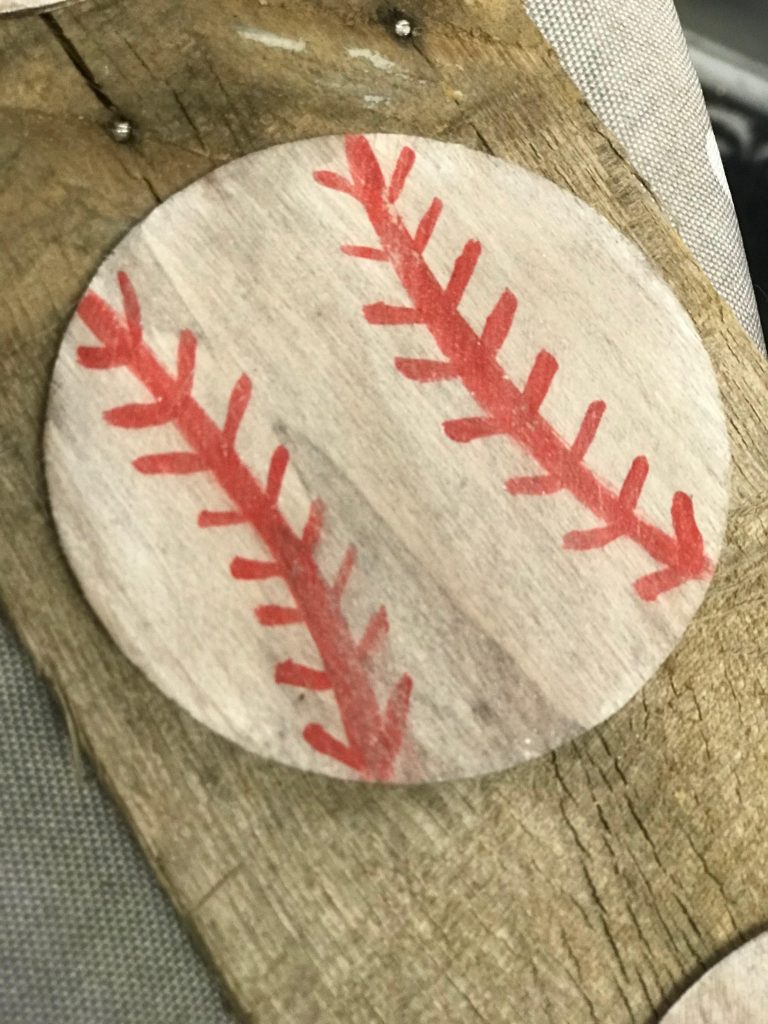 Once you are done, take your hot glue gun and glue them onto the board!
Then, there is only one more thing to do- add your saw tooth hanger to the back of the board so that you can hang it on your wall!
And…Here it is! SO SIMPLE, right?!?!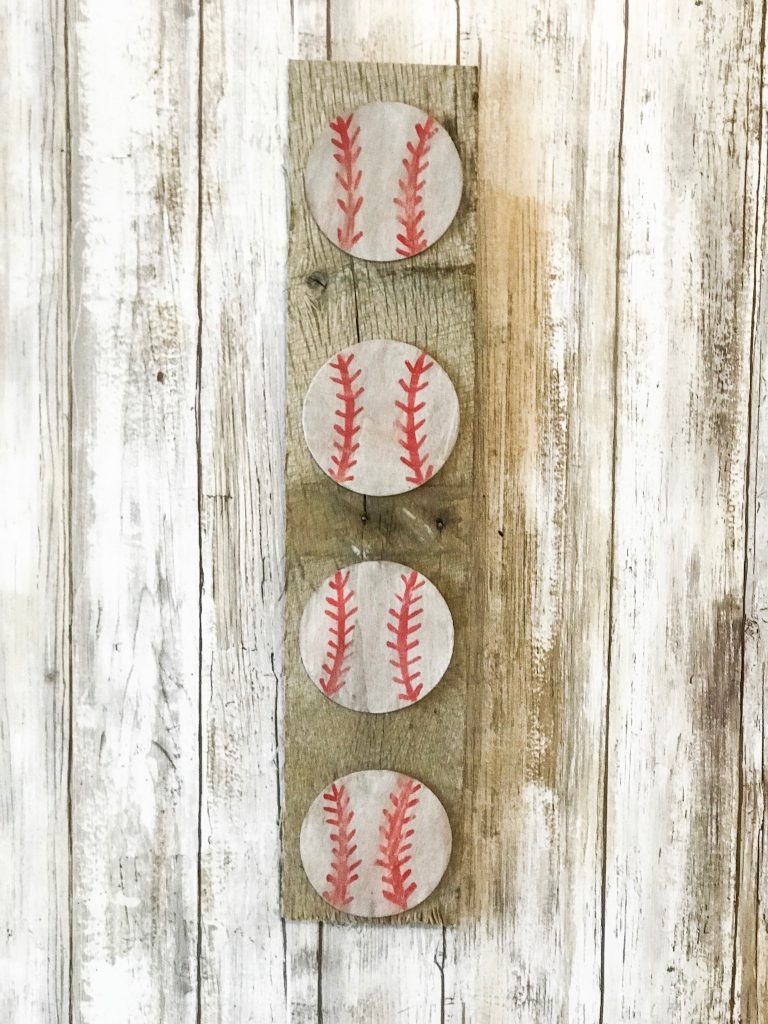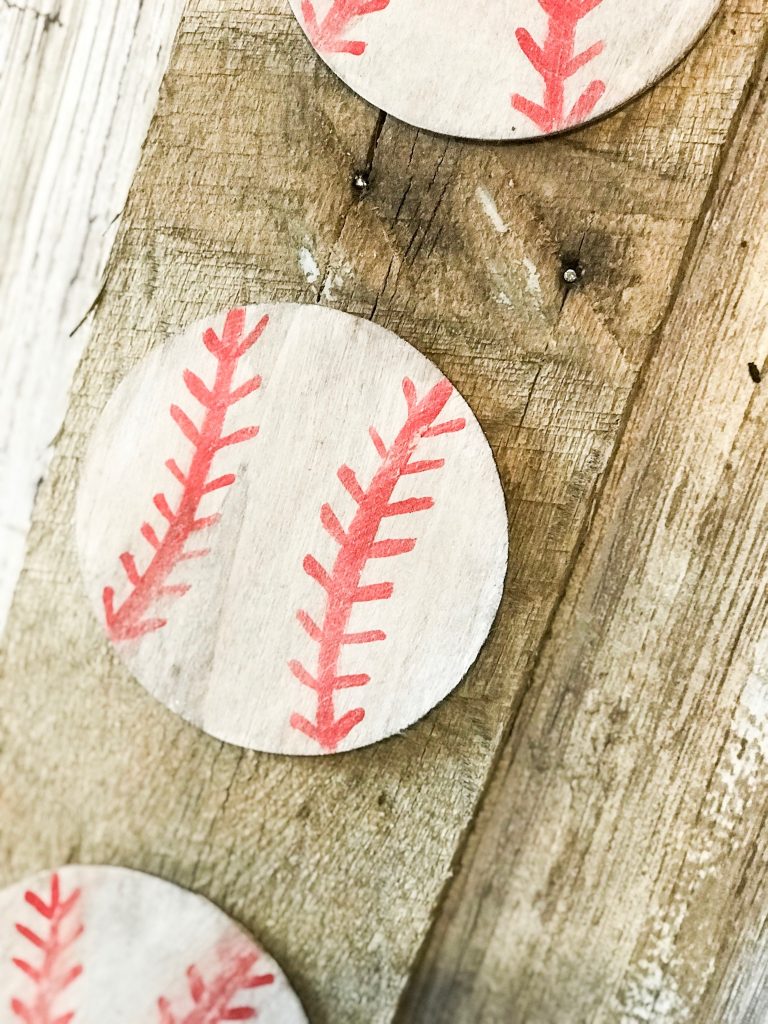 I REALLY can't wait to have it mixed all in with his decor so I can show you some REALLY cute pictures!
What do you think???!! Isn't it adorable for a little boy's room? I LOVE IT…and so does Blaize- which is the MAIN THING anyway!
PIN FOR LATER!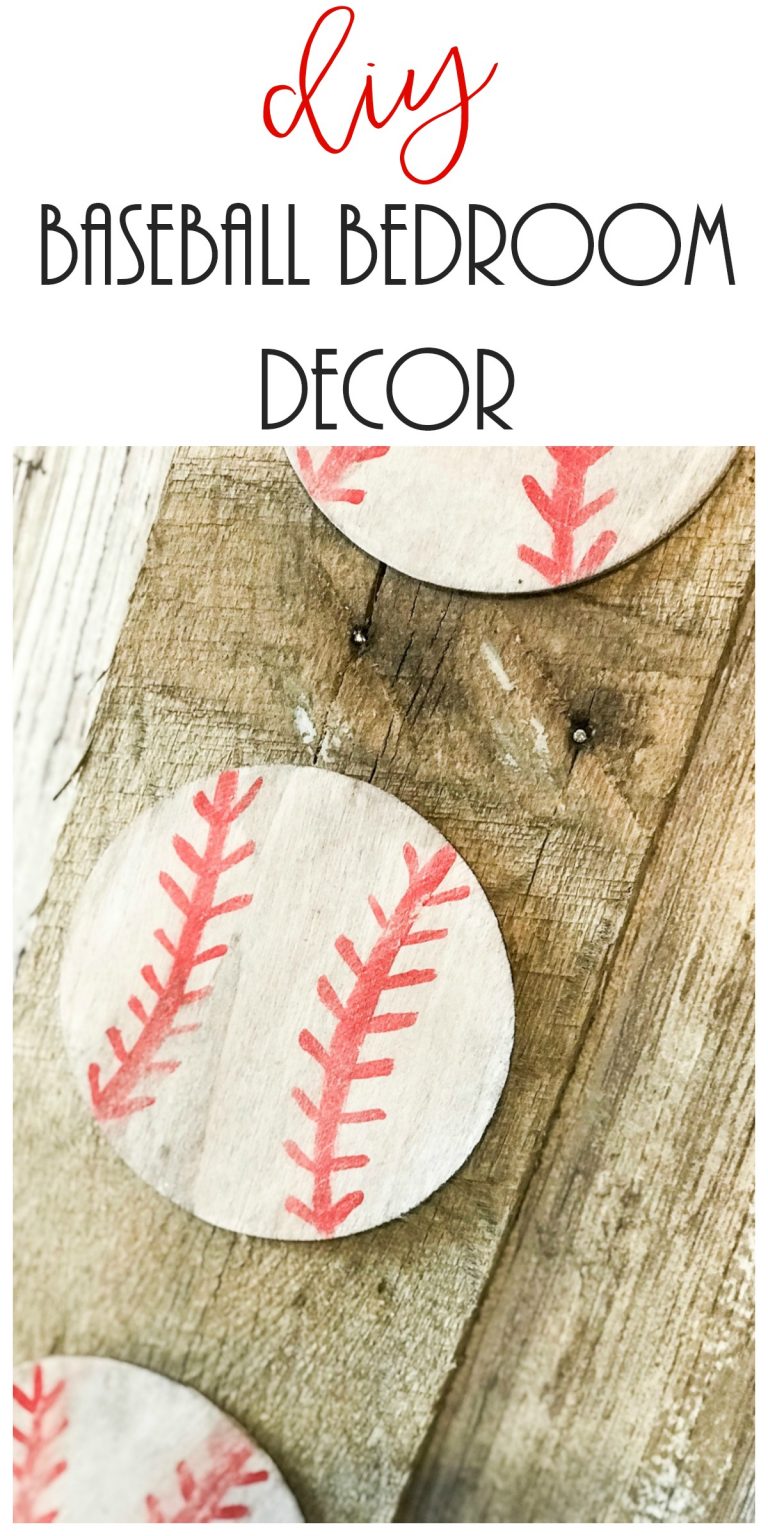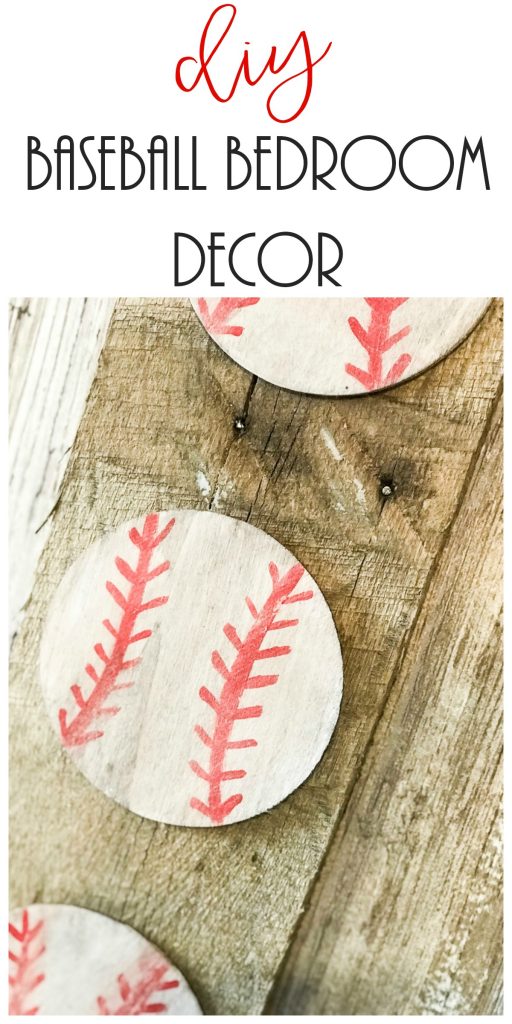 Are you following along on all social media channels?!?! Well, if not, WHY NOT?!
Facebook/Instagram/Pinterest/Email/YouTube