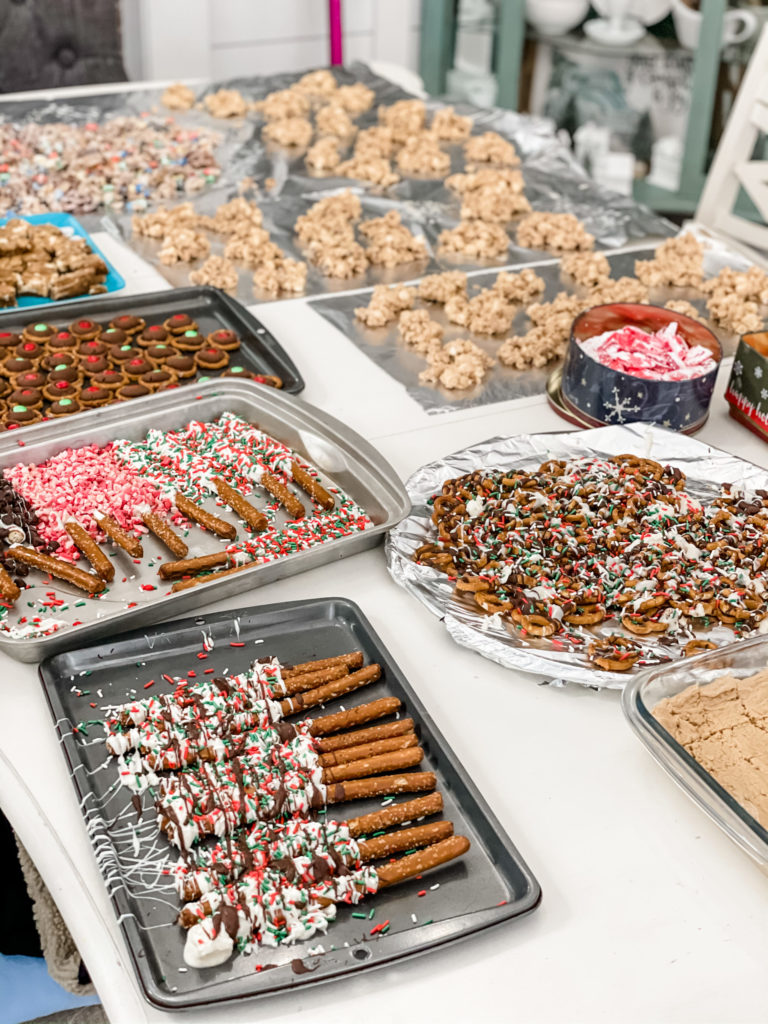 Yesterday, the ladies of my family and I had a baking PALOOZA. We literally made 10 different types of Christmas treats… so you can say our bellies were full and we were all suffering from sugar comas 😂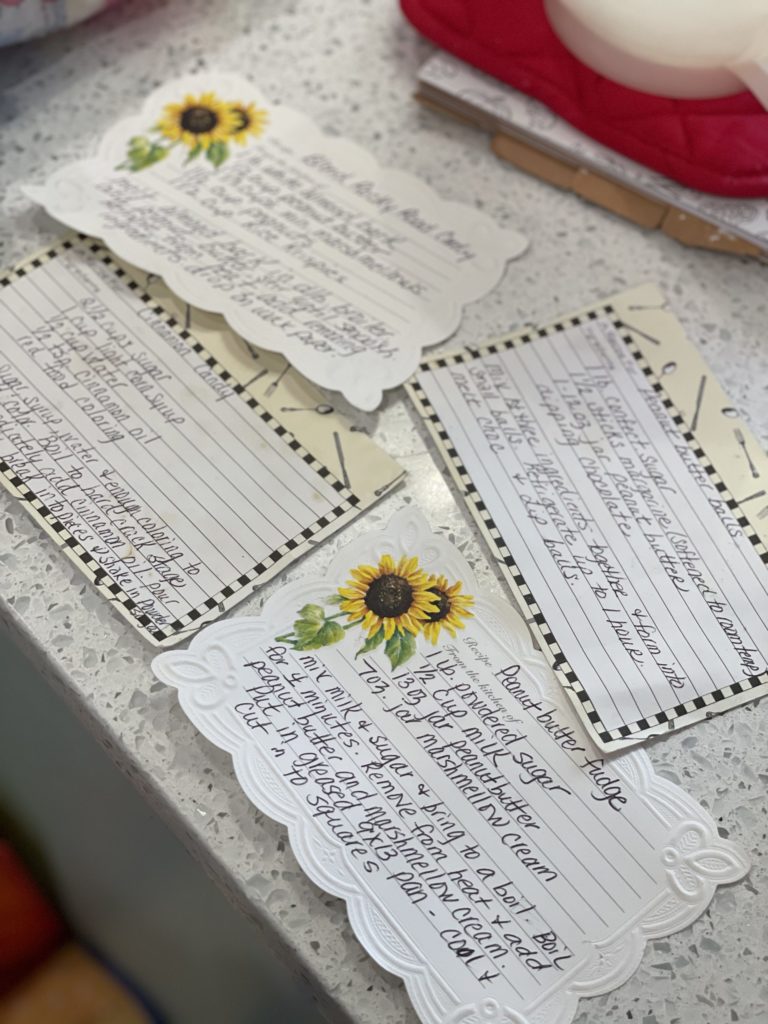 I posted snapshots on Instagram throughout the day of everything we were baking, and I had an ENORMOUS amount of people ask for the recipes… So- I'm here to deliver! 😍
Cinnamon Candy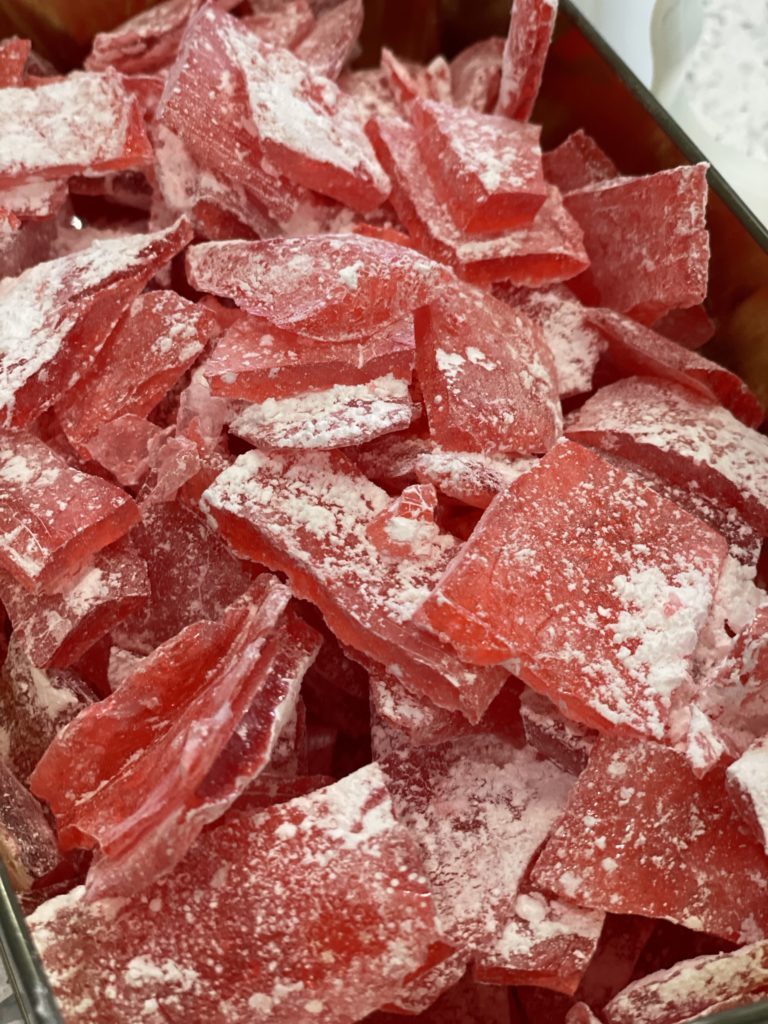 Ingredients:
2.5 cups powdered sugar
1 cup light corn syrup
1/2 cup water
1/2 tsp. cinnamon oil
red food coloring
You will also need a candy thermometer!
Instructions:
Coat cookie sheet with powdered sugar. Combine sugar, syrup, water, and enough food coloring to get desired color. Boil to "hard crack stage" (295 degrees). Immediately add in cinnamon oil. Pour onto cookie sheet. Once dry, break into pieces and enjoy!
Peanut Butter Fudge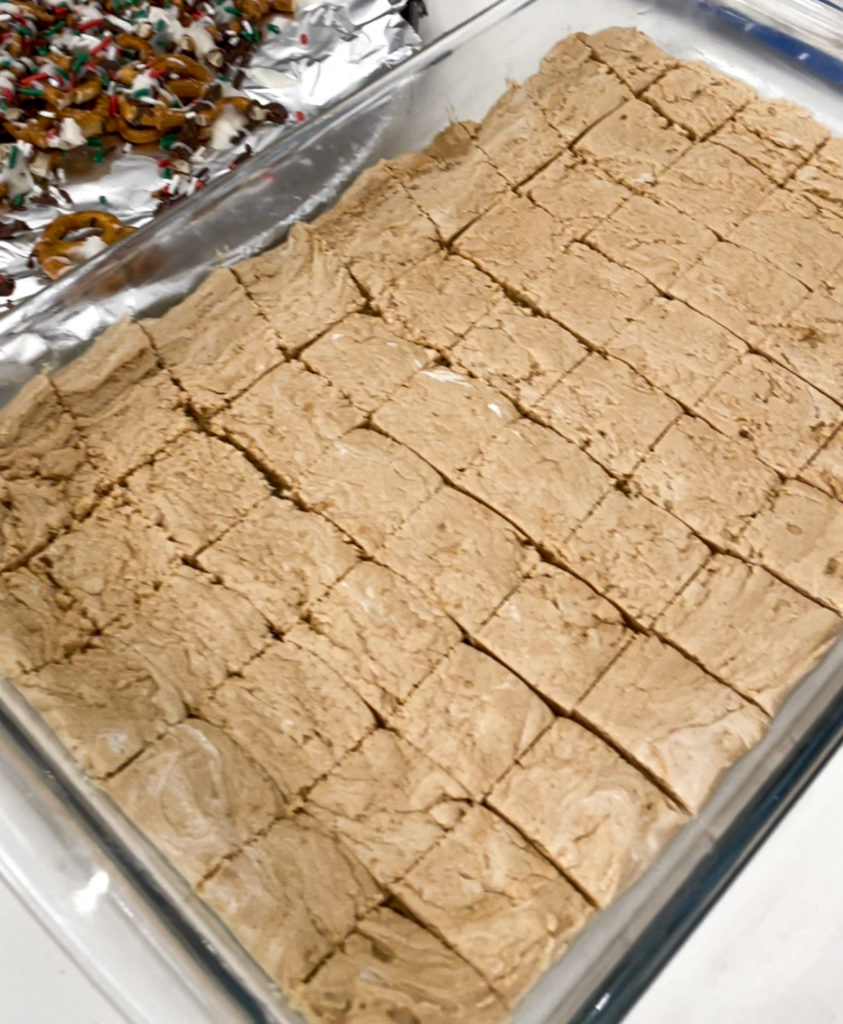 Ingredients:
1 lb. powdered sugar
1/2 cup milk
13 oz jar peanut butter
7 oz jar marshmallow cream
Instructions:
Mix together milk and sugar, and bring to a boil. Boil for 4 minutes. Remove from heat and add peanut butter and marshmallow cream. Put in greased 9×13 pan – cool and cut into squares. Enjoy!
Blonde Rocky Road Candy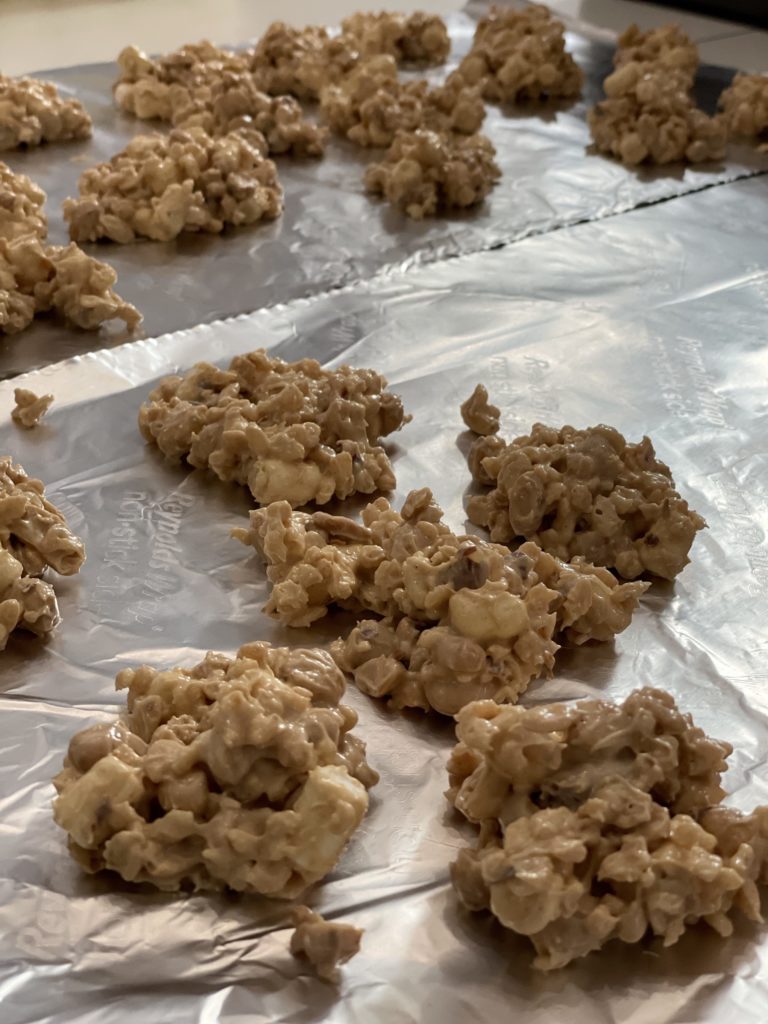 Ingredients:
1 lb white almond bark
1/2 cup peanut butter
1.5 cups mini marshmallows
1.5 cups peanuts
1.5 cups rice krispies
Instructions:
Melt almond bark in double boiler. Add peanut butter and stir until smooth. Remove from heat, add remaining ingredients. Drop onto wax paper. Let cool, and enjoy!
Chocolate Fudge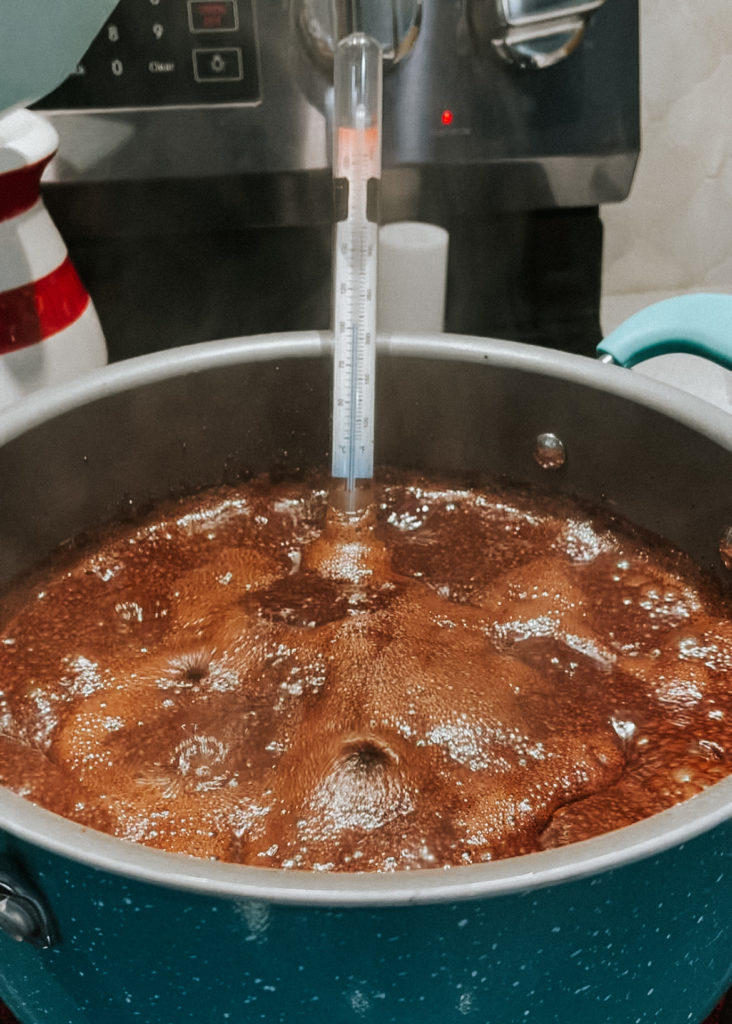 Ingredients:
3 cups sugar
2/3 cup cocoa
1/8 tsp salt
1.5 cup milk
1/2 stick butter
1 tsp. vanilla
Instructions:
butter your dish. mix together sugar, cocoa, and salt in heavy saucepan; stir in milk – cook over medium heat stirring constantly until mixture comes to a full rolling boil. Boil without stirring until mixture reaches 234 degrees on candy thermometer. Remove from heat. Add butter and vanilla. DO NOT STIR. Cool at room temp to 110 degrees then beat with wooden spoon until fudge thickens and looses some of its glass. Spread quickly into your buttered dish. DO NOT DOUBLE RECIPE!
Christmas "trash"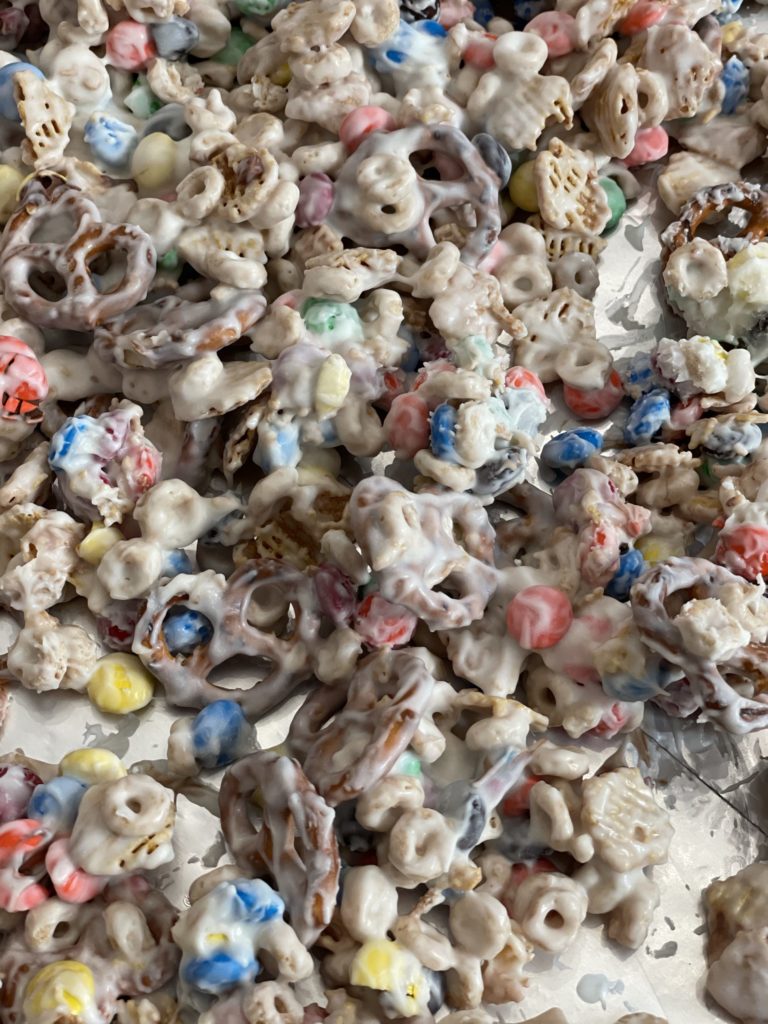 Ingredients:
2 cups chex cereal
2 cups M&Ms
2 cups pretzels
2 cups cheerios
one package white almond bark
Instructions:
Mix all snacks together. In large bowl, melt almond bark according to package. Pour over snack mixture until it is all covered by the chocolate. lay out on wax paper and let cool!
Grinch Kabobs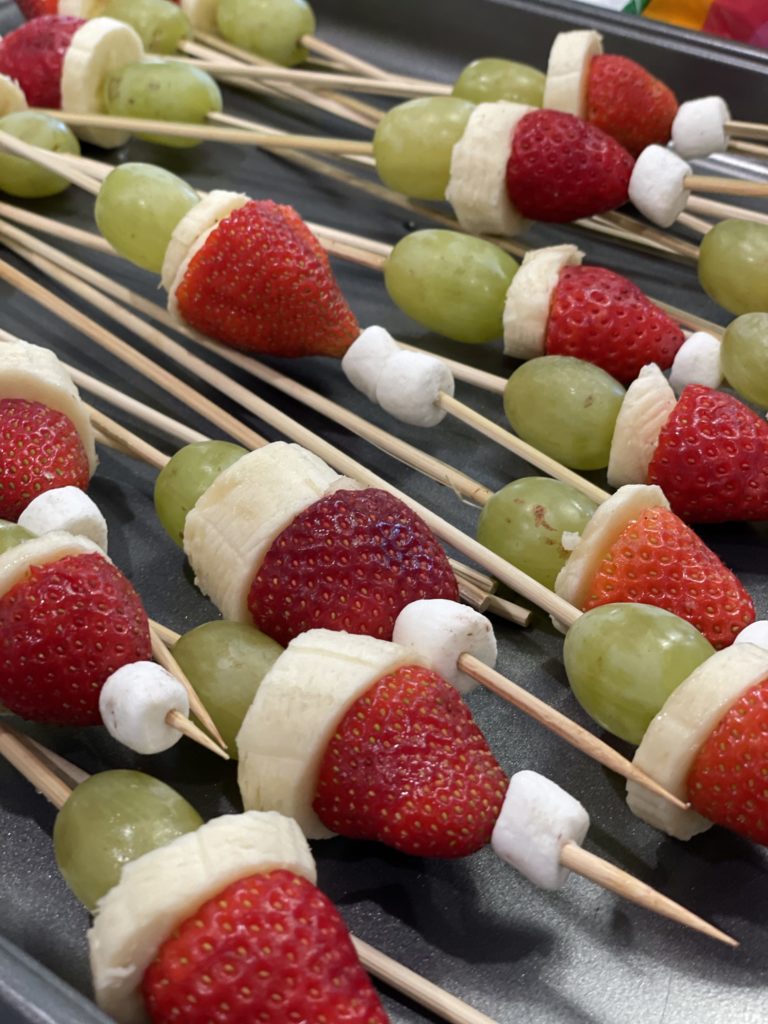 Ingredients:
green grapes
bananas
strawberries
mini marshmallows
shis-kabob sticks
Instructions:
This is super simple y'all! The only prep works is to wash your fruits, then cut the tops of the strawberry. The goal is to look like the grinch wearing a Santa hat- so stick on your grape, then banana, then strawberry, then marshmallow… and you're done!
Rolo Pretzels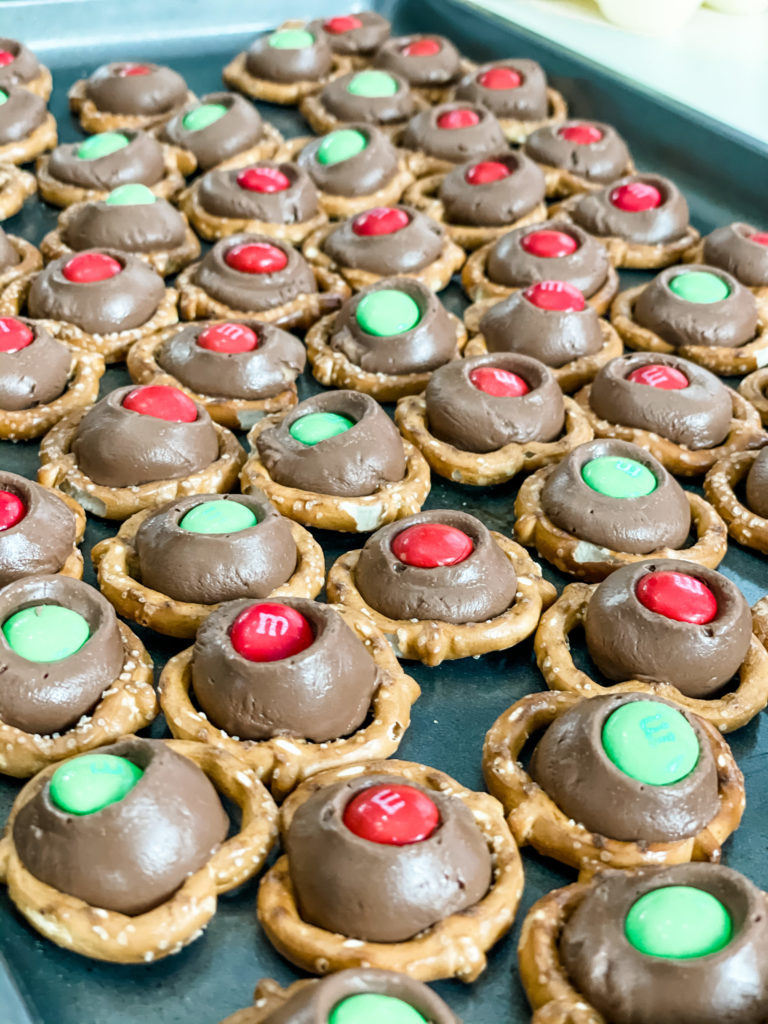 Ingredients:
pretzels
rolos
green and red M&Ms
Instructions:
Another super simple one y'all! Preheat your oven to 350 degrees. While it's preheating, lay out your pretzels onto a cookie sheet. Over each pretzel, place a rolo on top. Stick in the oven for just a few minutes… just until you can tell that the rolos are soft. Take them out of the oven, and press on an M&M gently! Let cool and enjoy!
White Chocolate Peanut Butter Crackers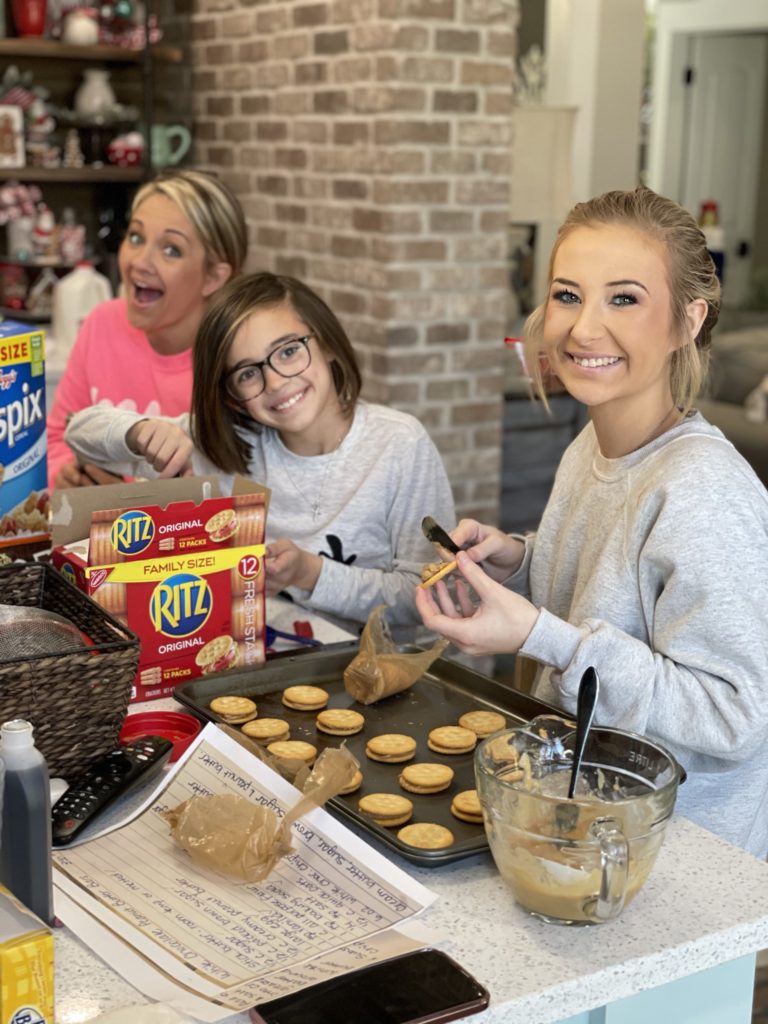 Ingredients:
ritz crackers
peanut butter
white chocolate almond bark
Instructions:
Simply spread your peanut butter onto one ritz cracker, and place another cracker on top… like shown above! Melt your almond bark in a large bowl. Once you have made all your sandwiches, dip them into the melted white chocolate until fully covered. Let cool and enjoy!
Chocolate Covered Pretzels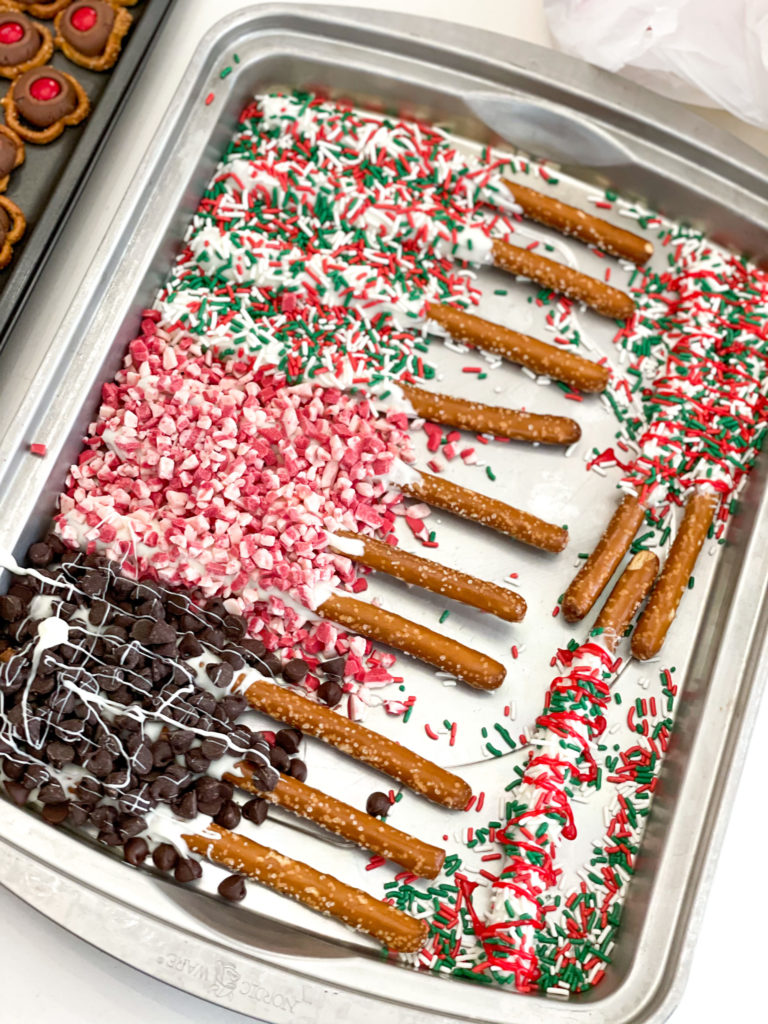 Ingredients:
large rod pretzels
almond bark (white or dark will work)
sprinkles/chocolate chips/any toppings you want!
Instructions:
This one is pretty self explanatory… just melt your chocolate, and dip your pretzels into the chocolate! Before the chocolate hardens on the pretzel, sprinkle with whatever toppings you like… I chose Christmas colored sprinkles, chocolate chips, and crushed Ande's peppermints!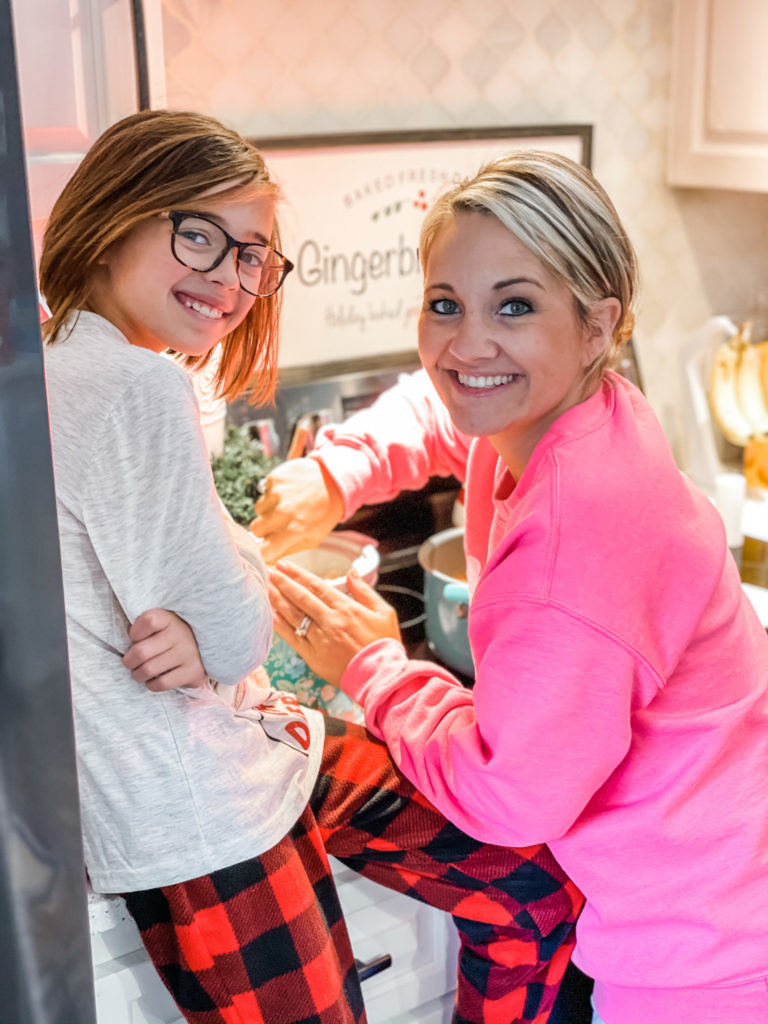 Whether you are baking for yourself or for your family, you NEED to try these recipes!!! Let me know which one YOUR favorite is!!!
You'll want to PIN FOR LATER!!!