When you buy a fixer upper, you truly never know what to expect. Sure, you can see the potential of what could be…and that is what the whole purchase is based on- but when you start tearing out walls and getting down to the nitty gritty, NOT fun stuff, you can be in for some unexpected surprises…and I don't mean the good kind.
Well, fortunately for ME, I got an unexpected surprise that WAS the good kind!! My inner Jo Jo, as I like to call it, was very happy to find that under the sheet rock in the living room was none other than some awesome SHIPLAP!
**P.S. If you are like, what is going on here…You may want to get up to speed by reading these two posts- We Bought a BIG TIME Fixer Upper and Demo Has Begun**
There is one wall in this living room area (could you tell this is even where we were?? haha) that the shiplap is not usable, but as of right now, we do believe most of it is salvageable, and I am pumped! I love the added character that it will bring, with no extra cost!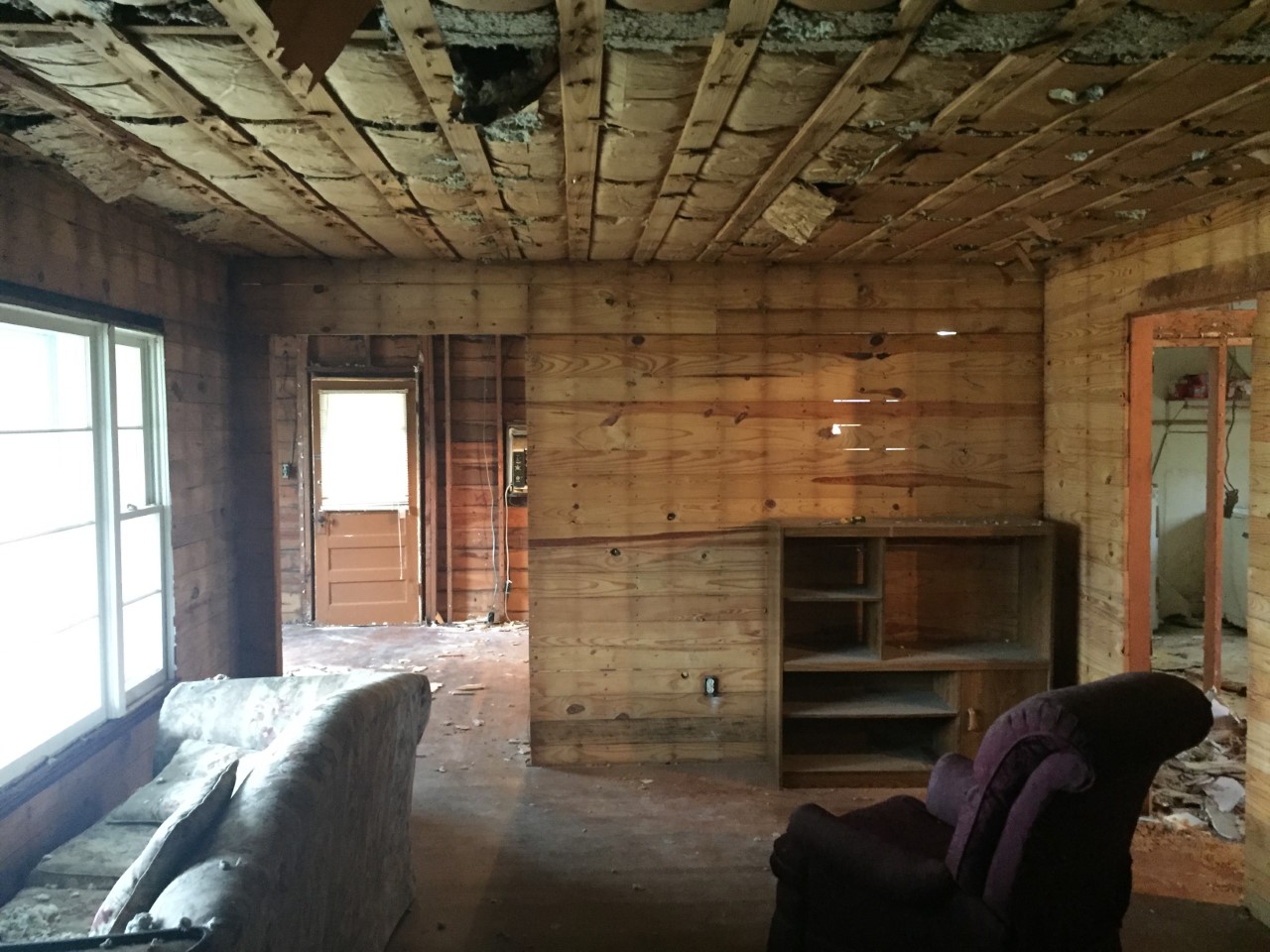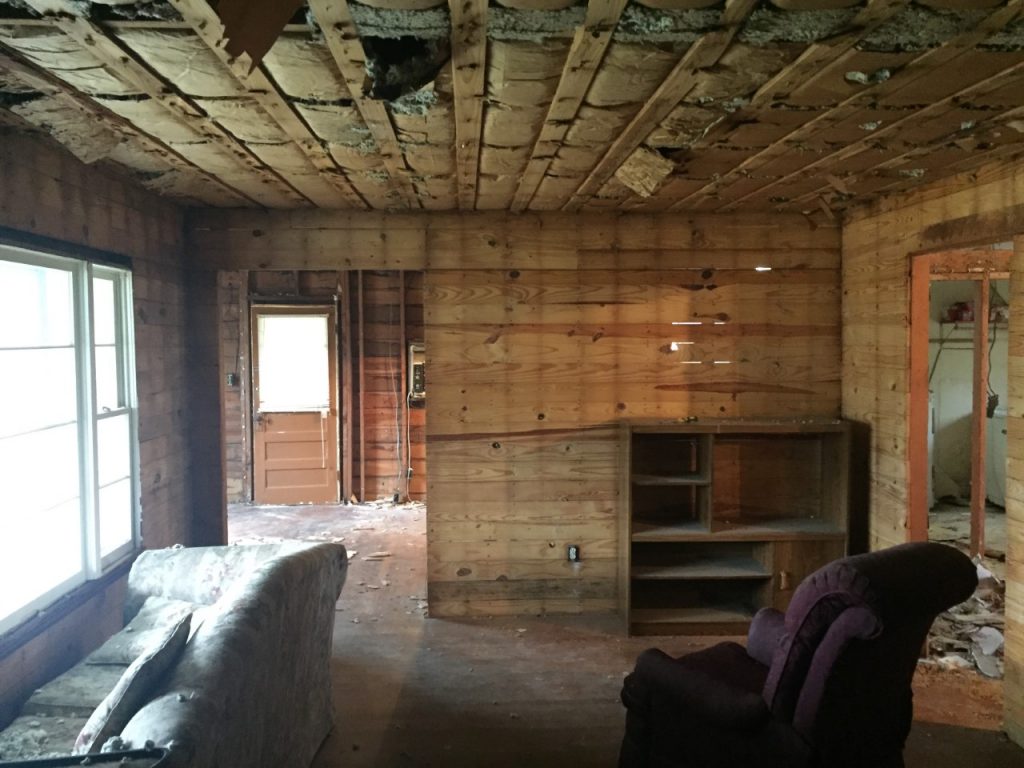 Shiplap! Shiplap! Shiplap!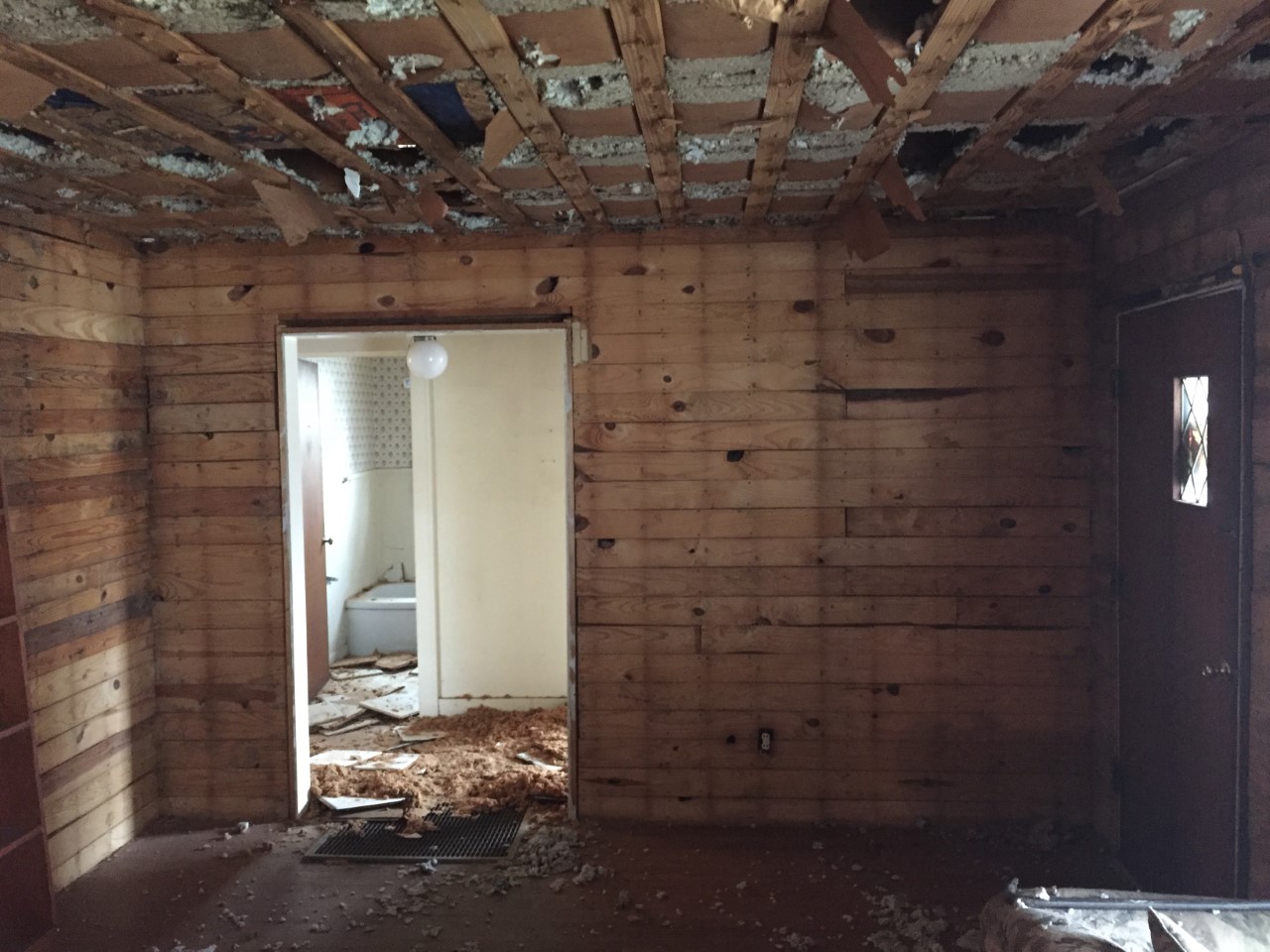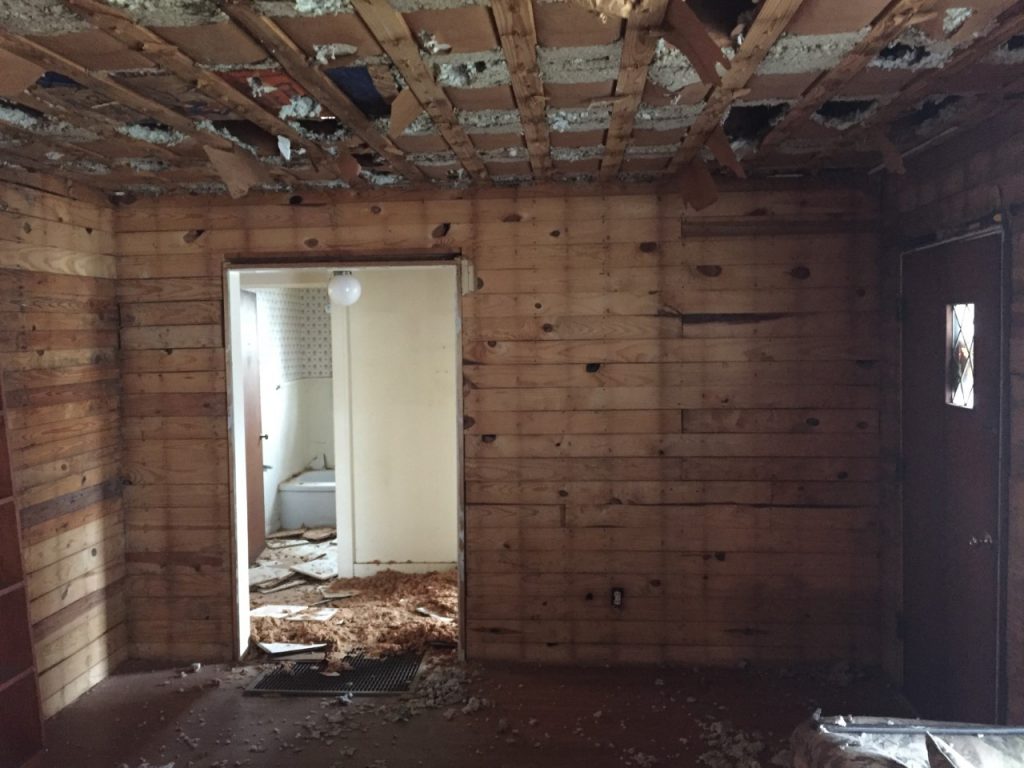 So, this post is short and sweet, but I just had to share in my excitement with you all. In the midst of the demo chaos, I was smiling at those beautiful walls! In fact, I even have on my t-shirt that says "I dream of Shiplap Walls, Chippy Paint, Subway Tile, Farmhouse Sinks & Barn Doors"! 😀
Have a great day, friends!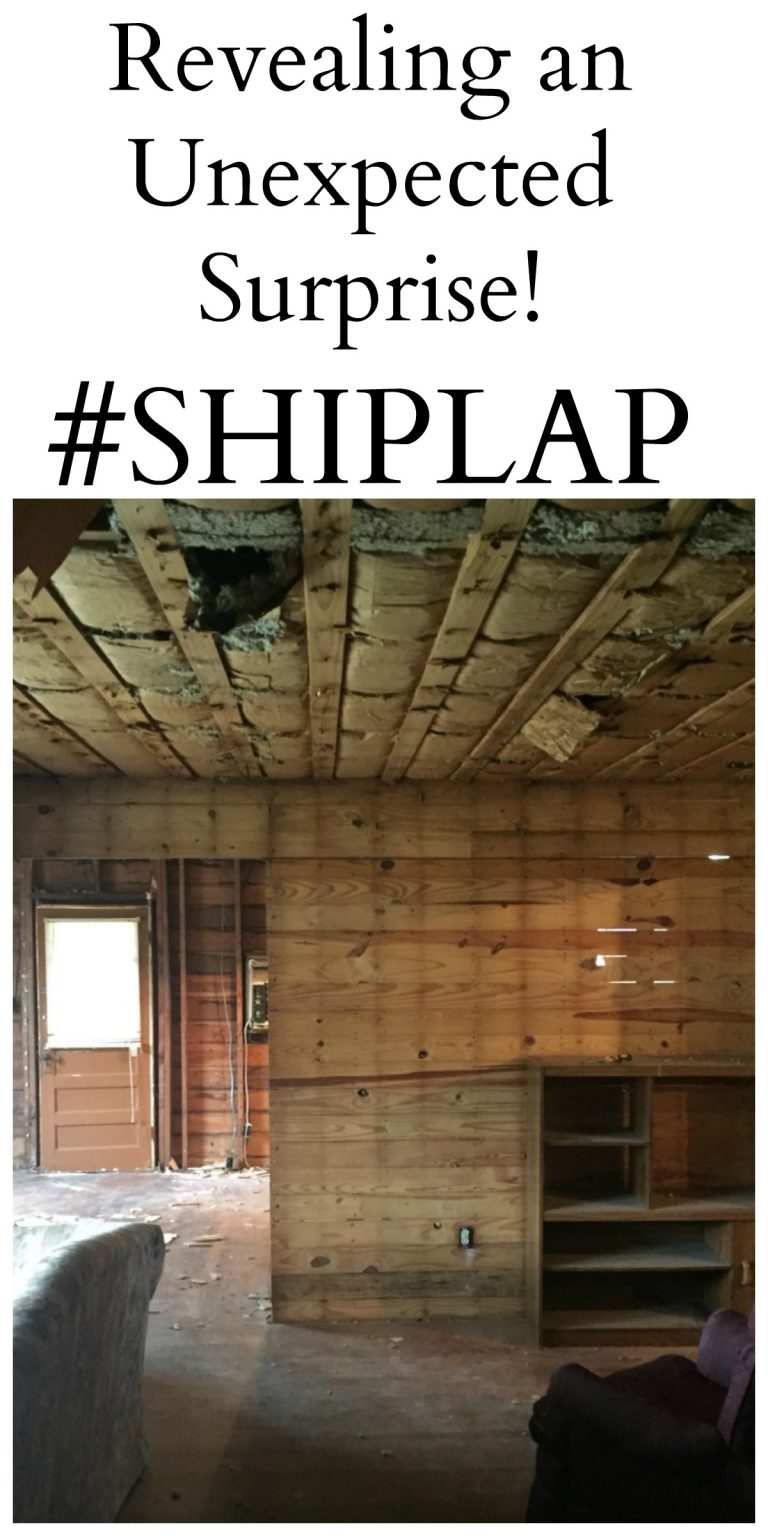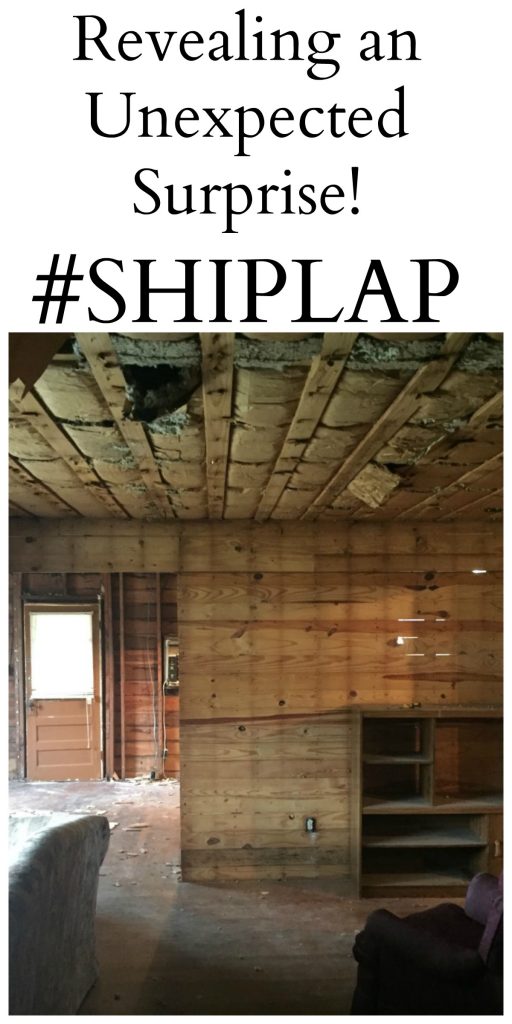 Don't forget to follow along by Email! This house is going to be FUN to watch transform! (Plus I share lots of other fun projects too!)