Shiplap: Can it stand the test of time, or is it just a fad?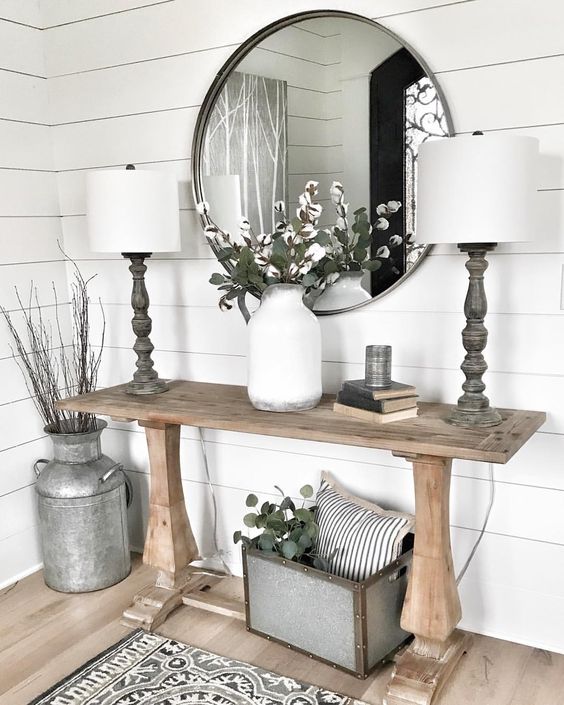 I asked this question on my Facebook page the other day, and I got many varying answers! I knew I would!
But here is the deal, shiplap has been around for a very long time. It hasn't always been used in the way it is now, but it has always "been" a thing.
You see, when I think of shiplap, I think of Joanna Gaines, just like you- I am sure! It was something she brought to the forefront of modern farmhouse decorating, and people were falling head over heels everywhere you turn. Me? Well, I wasn't an immediate fan. I swear I am one of those that never falls right away. I typically come in mid way, if ever…and sometimes I come in at the very tail end! But, nevertheless….I AM a fan of shiplap now.
Do I think it will be around a while or just a passing trend? I have no idea. But here is the thing, I don't care. I don't try to predict those things and build my home and life around what I try to THINK might be popular or might not be in a few years. You can go crazy doing that! I try to be smart and make good design choices in my home and do what I love. That is all any of us can do, really.
So, with that being said…I will have some shiplap in my home that we are building! Whoo hoo! We have actually already told our sheetrock man which walls would not need sheetrock because we would be using the shiplap. Will I wish I had done plain sheetrock in 10 years? Maybe. But by then, I will probably be ready for more changes 🙂 My husband and I have both talked about this alot with this build because we know we love change!
But for now….let's look at alllllllllll rooms shiplap and get some ideas flowing!
These ideas are all rooms that I have gained inspiration from during our home build. I love seeing how it is used in different spaces and how much beauty it brings to different rooms.
To give you an idea of what I am up to in our home….our laundry will be shiplap, we will have 1 wall in our master, and Blaize's room with be all shiplap. We also plan to have the vaulted ceilings in the living room shiplapped!
Enjoy the inspiration!
Stairwell areas are the perfect spot for shiplap! Sometimes it is hard to know how to decorate those spaces, so this gives visual character with very little decorative components.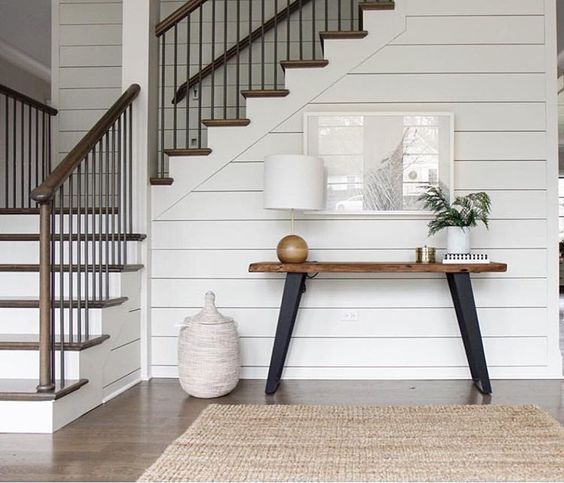 This all white bathroom is so peaceful and serene. I love how the shiplap is used in this space to balance elegance and simplicity.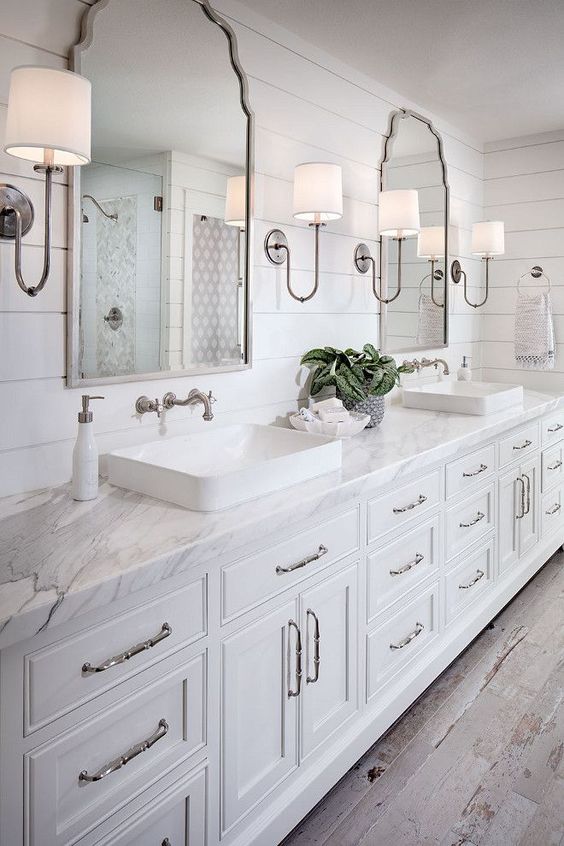 Oooooh lala. This black shiplap is so elegant! I love it!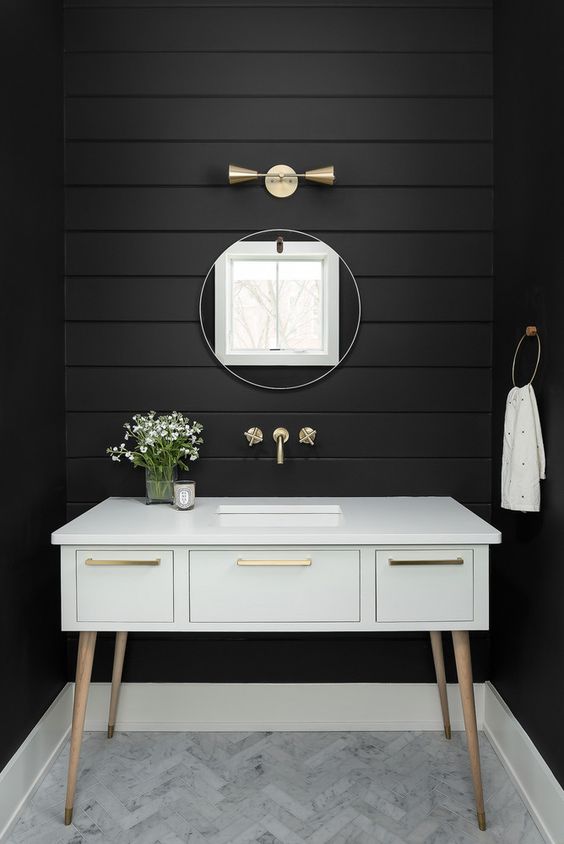 This room has all the feels for me. I mean, those DOORS, the shiplap accent wall, the chandelier, the galvanized piece on the wall. The table. Heck, I love it all.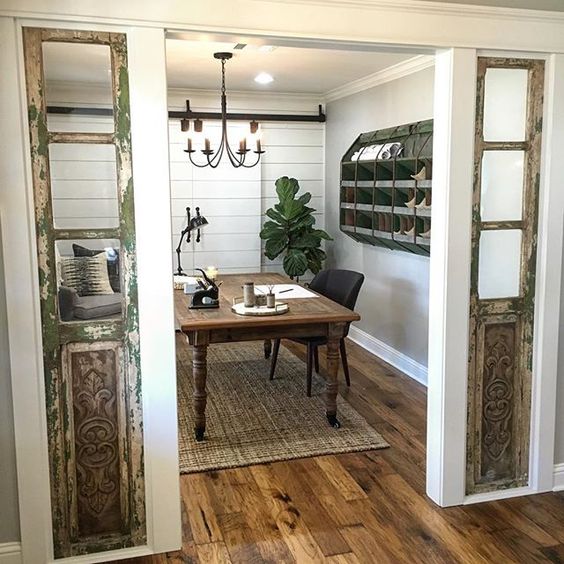 Just a good, solid laundry room! Total farmhouse goodness.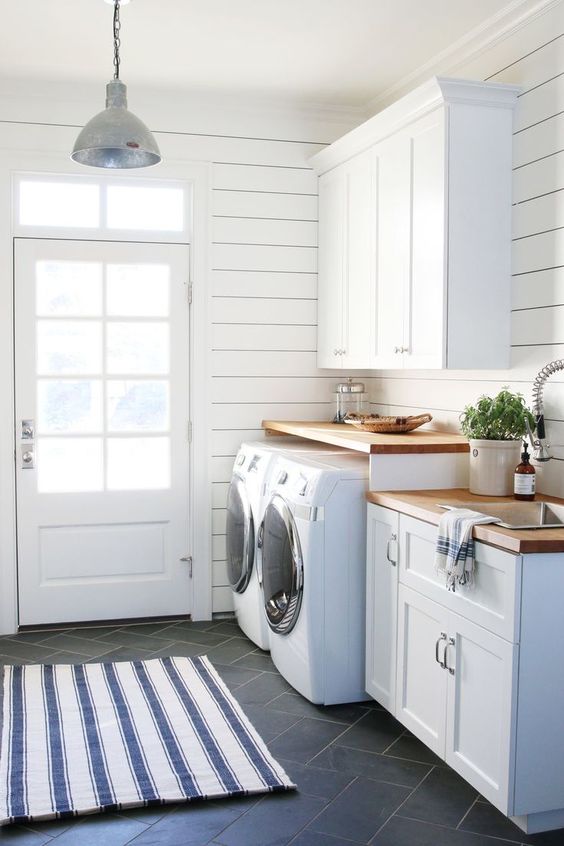 I love that she used a lighter gray for her shiplap instead of white. I think it gives it character!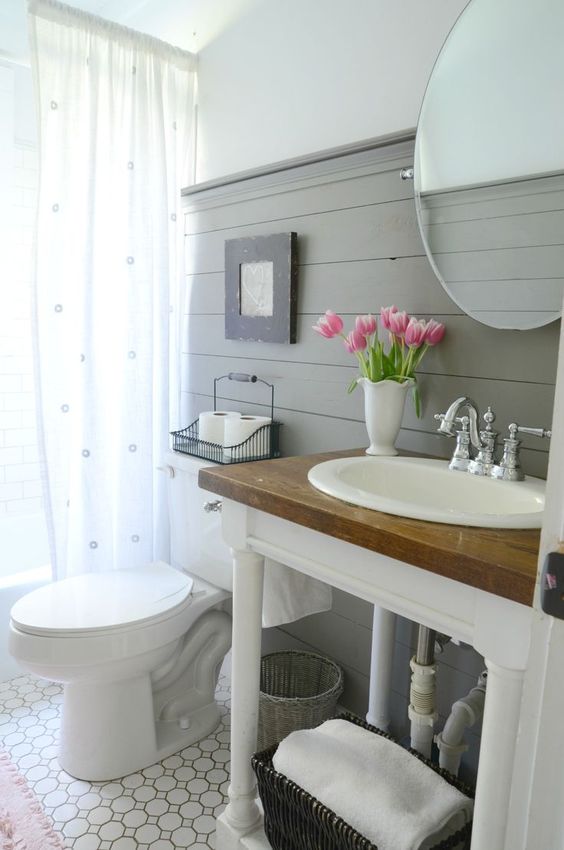 This fireplace is just very simple. I do think it kind of blends with the walls, but it is still beautiful.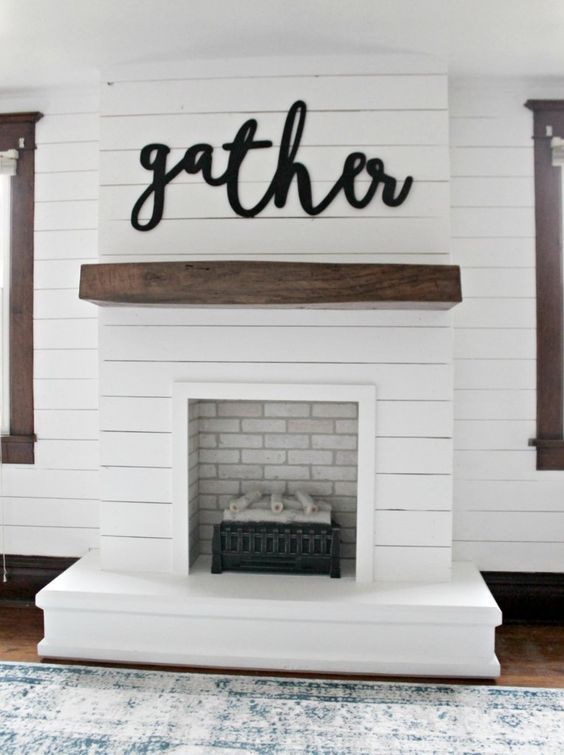 Celing and wall…just total shiplap goodness! This is just a lovely space!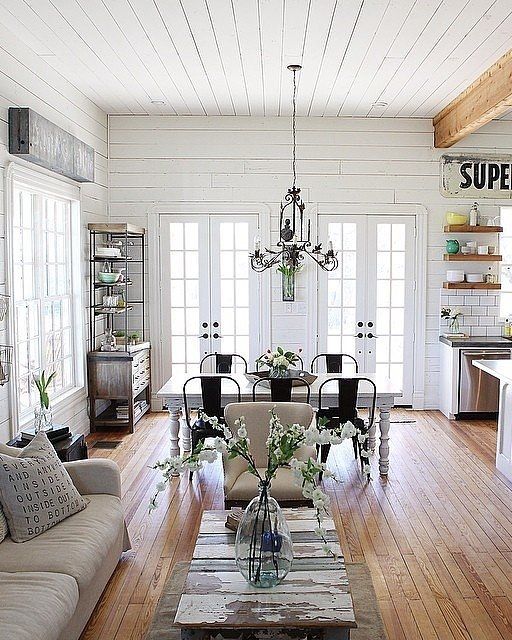 And, since white is the go-to for all things shiplap in general, here is an awesome guide on the best white paint colors!


I mean, seriously. How awesome is every single one of these spaces? Each one inspires me in a different way. Did you have a favorite??
PIN FOR LATER!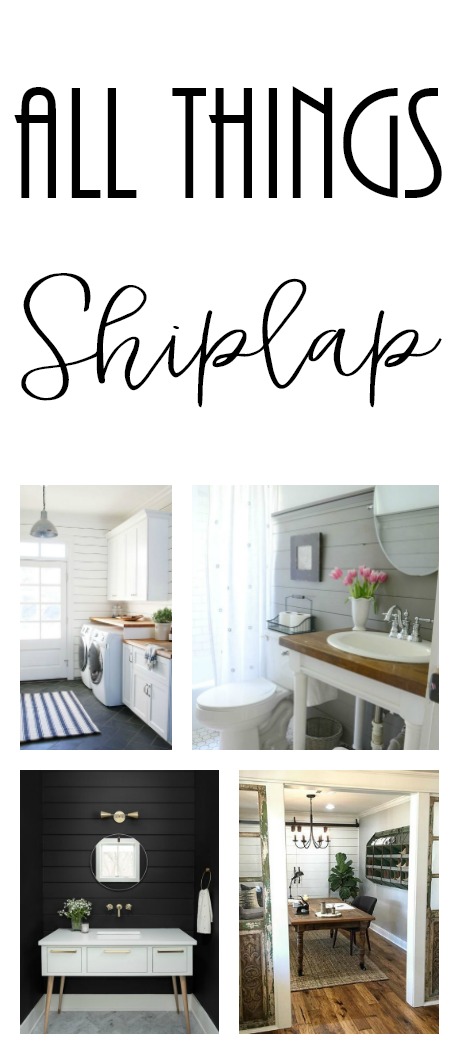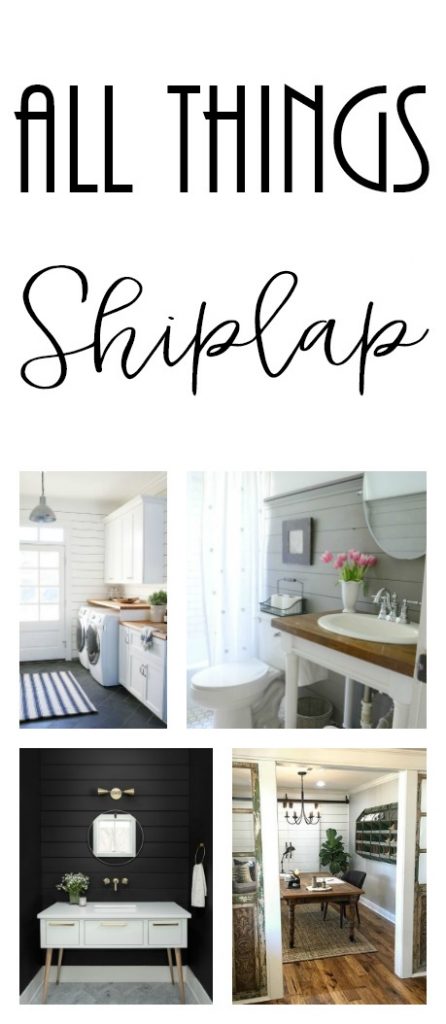 If you aren't following me by email, please sign up below! I don't want you to miss a thing (and you know how crazy social media can be! 10 people may see my post! So nuts! BUT, with email- you are guaranteed to see it!)
Facebook/Instagram/Pinterest/Email