Holy cow, y'all. I have to be completely honest. I spent WAYYYYY too much time on this post for you! You see, I got engulfed in each blog post- and I was inspired to the MAX. You can thank me later after you see all of the farmhouse Christmas goodness I gathered up for you from some super talented bloggers!
Let's just look at these pictures and swoon together. **Be SURE to click the link to see the full blog post with many many more amazing pictures and ideas!** Get ready for some Farmhouse Christmas Inspiration that will make you swoon and want to decorate your entire house in this amazing style! Farmhouse lovers dream!
I mean, is this not perfection??? Home Remedies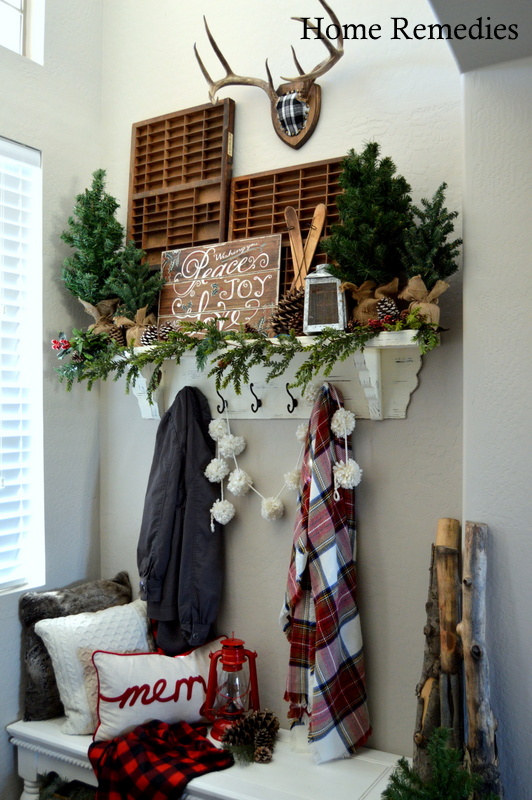 That sign!!!!! (and everything else) Liz Marie Blog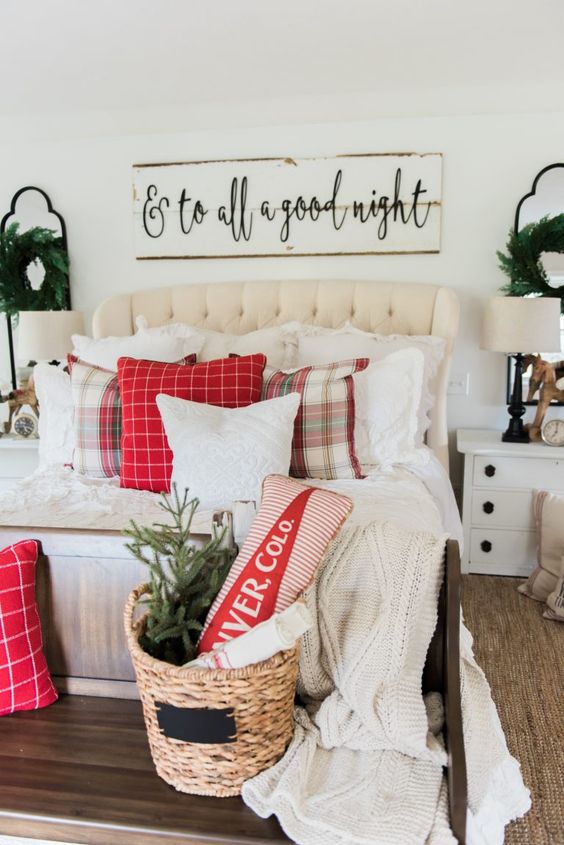 I just loved this simple tree in the wire basket! Musings from a French Cottage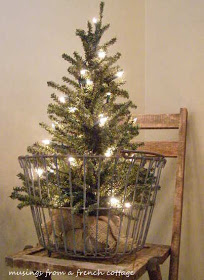 I am in LOVE with everything in this picture. I can't even lie. **I wish I knew whose picture this was! I hate not giving credit to whoever designed this gorgeous fireplace. I could NOT find a link! If it is yours, PLEASE tell me so that I can give you all the credit!**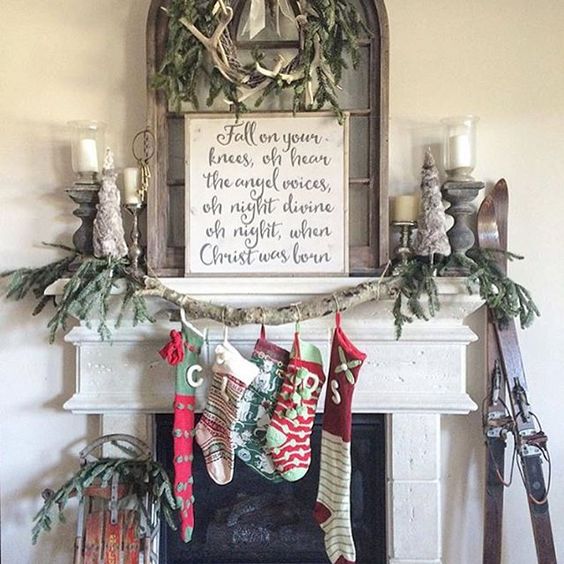 The black and white plaid…the tree in the wooden bucket. This is so cute! (I couldn't find this owner either!!)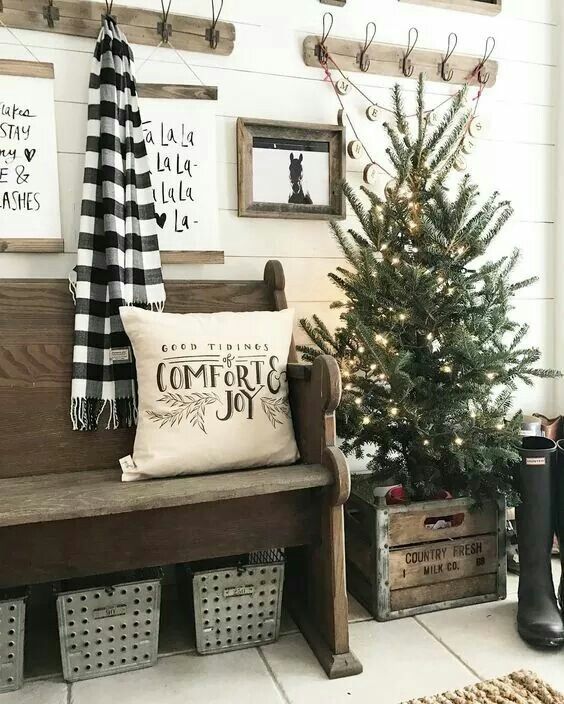 I love the book page trees in the background, but I really just loved the simplicity of the Christmas books with the ribbon. Just a beautiful set up. Jones Design Company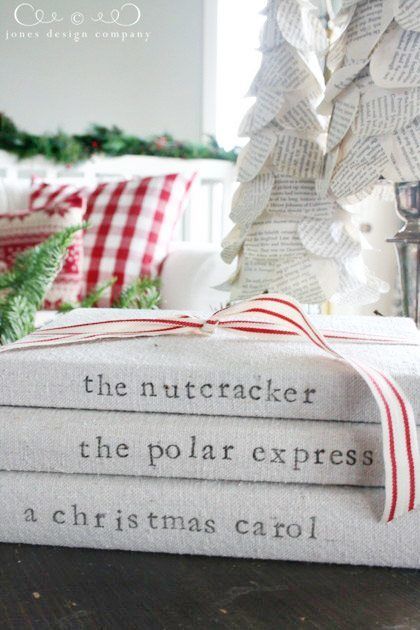 The skiis, the sign, the lights that are totally just thrown up- this is so stinkin' cute! The Golden Sycamore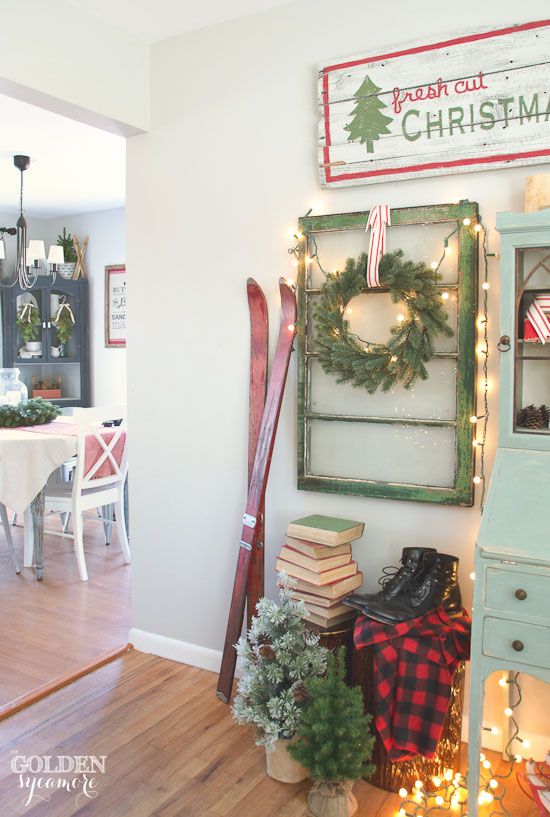 The black and white plaid is my jam. I love it! The simplicity of this photo is what captured me! Stone Gable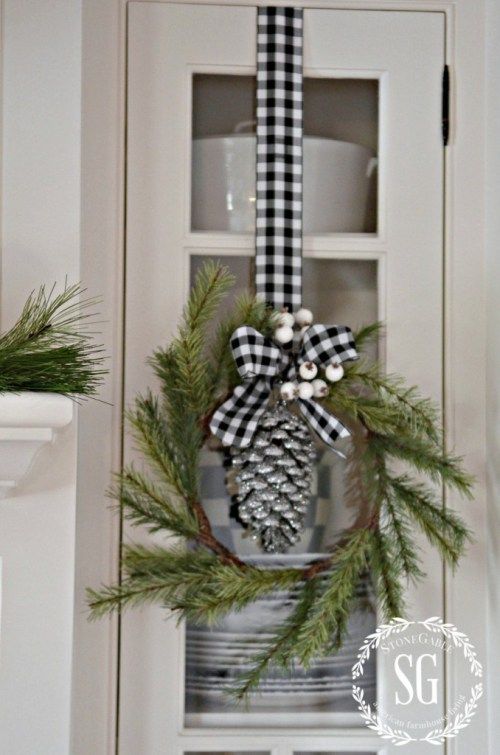 I bought a really old radio flyer wagon today because I absolutely LOVE this look on a front porch! Postcards from the Ridge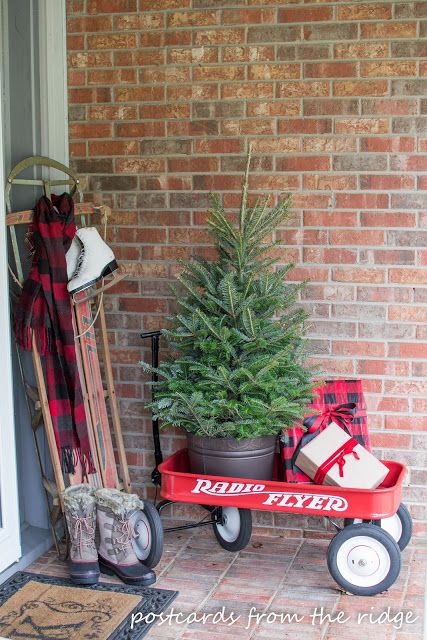 This is just a cute and fun little set up by Worthington Court Blog!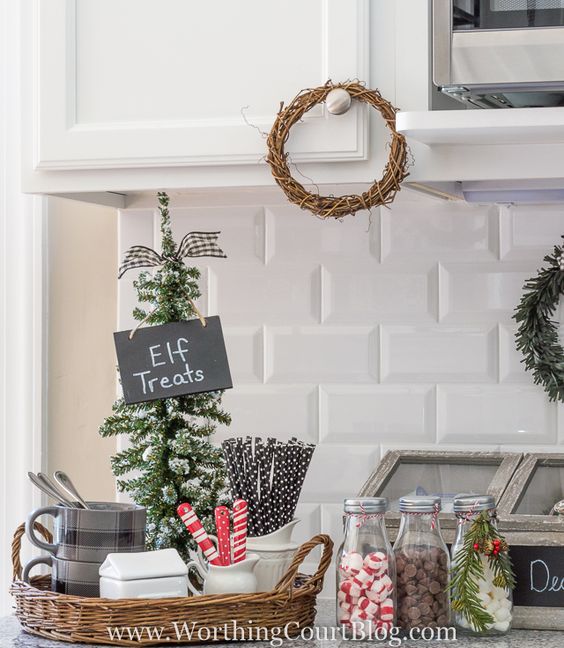 Bre always does an amazing job with her decorating. I just love how this is so casual and neutral, yet it speaks Christmas so beautifully! Rooms for Rent Blog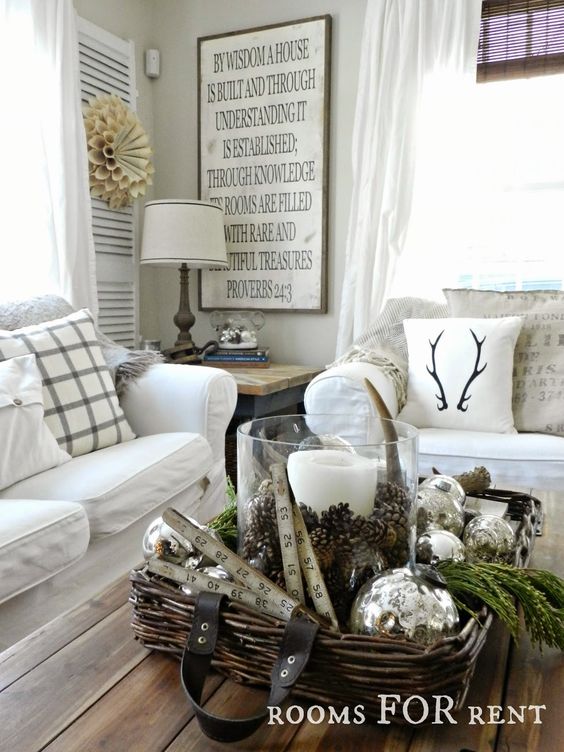 Ok. For one thing- those lamps are AMAZING….and the way she layered everything and pulled it all together=FABULOUS! Swooooooon! Nesting Blissfully Interiors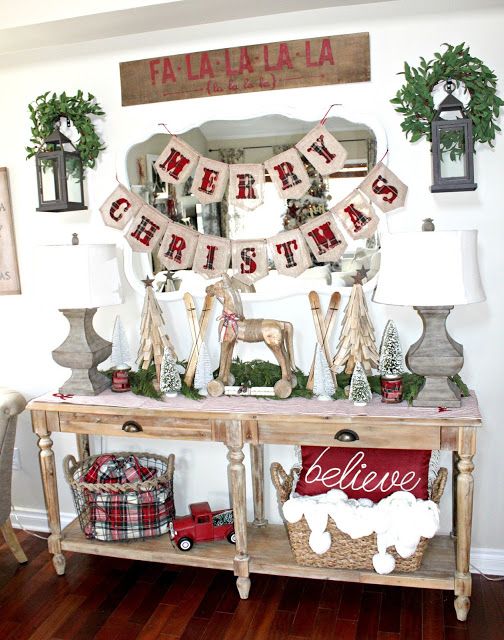 These printables are so stinkin' cute!!!! Mountain Modern Life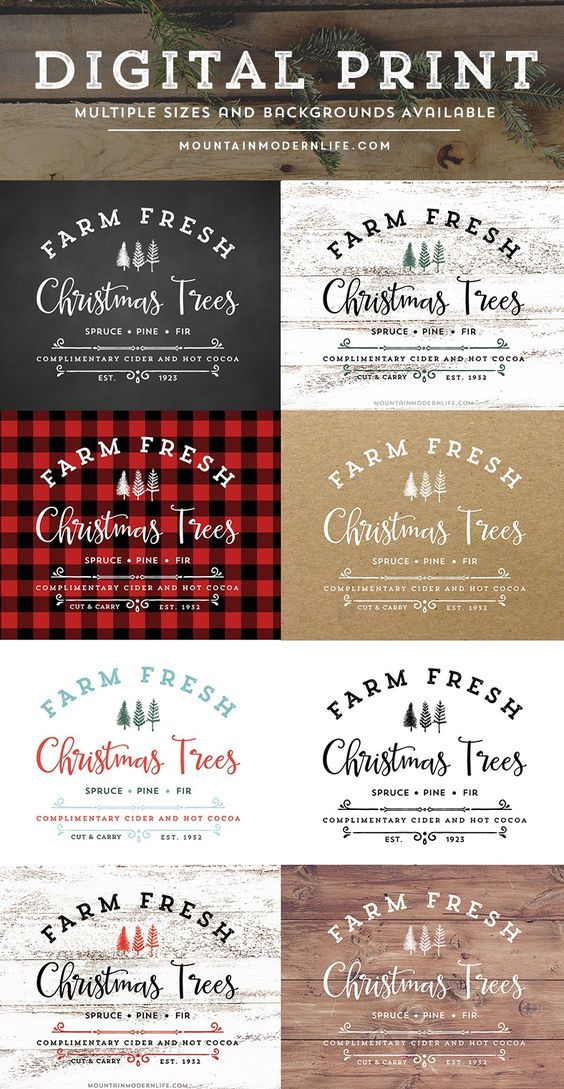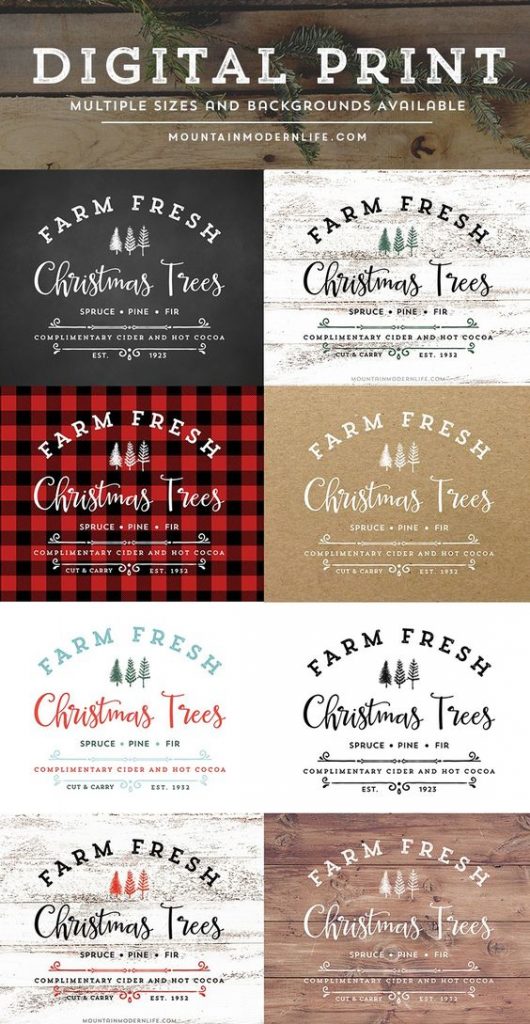 This makes me wish I lived somewhere that snowed a lot. I mean, how GORGEOUS can you get??? I am getting all of the Christmas feels. Liz Marie Blog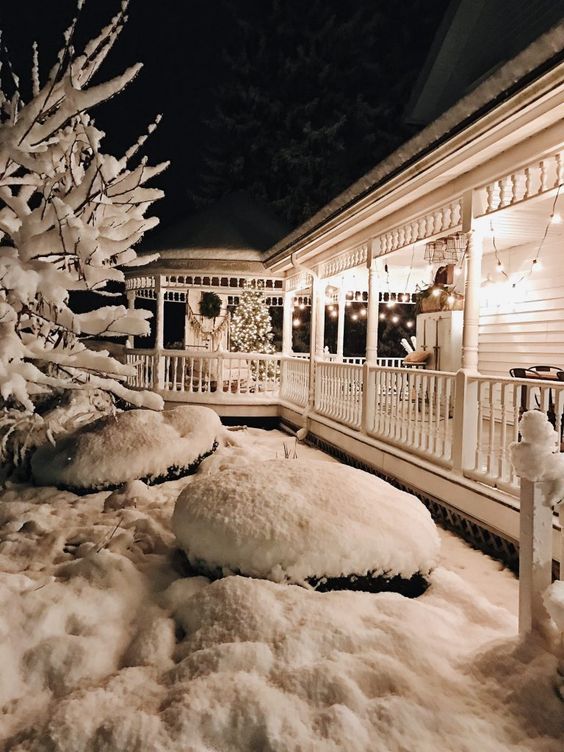 I keep seeing this sign, and I just LOVE it. I hope I never get too old to appreciate the magic of Christmas! 100 Things 2 Do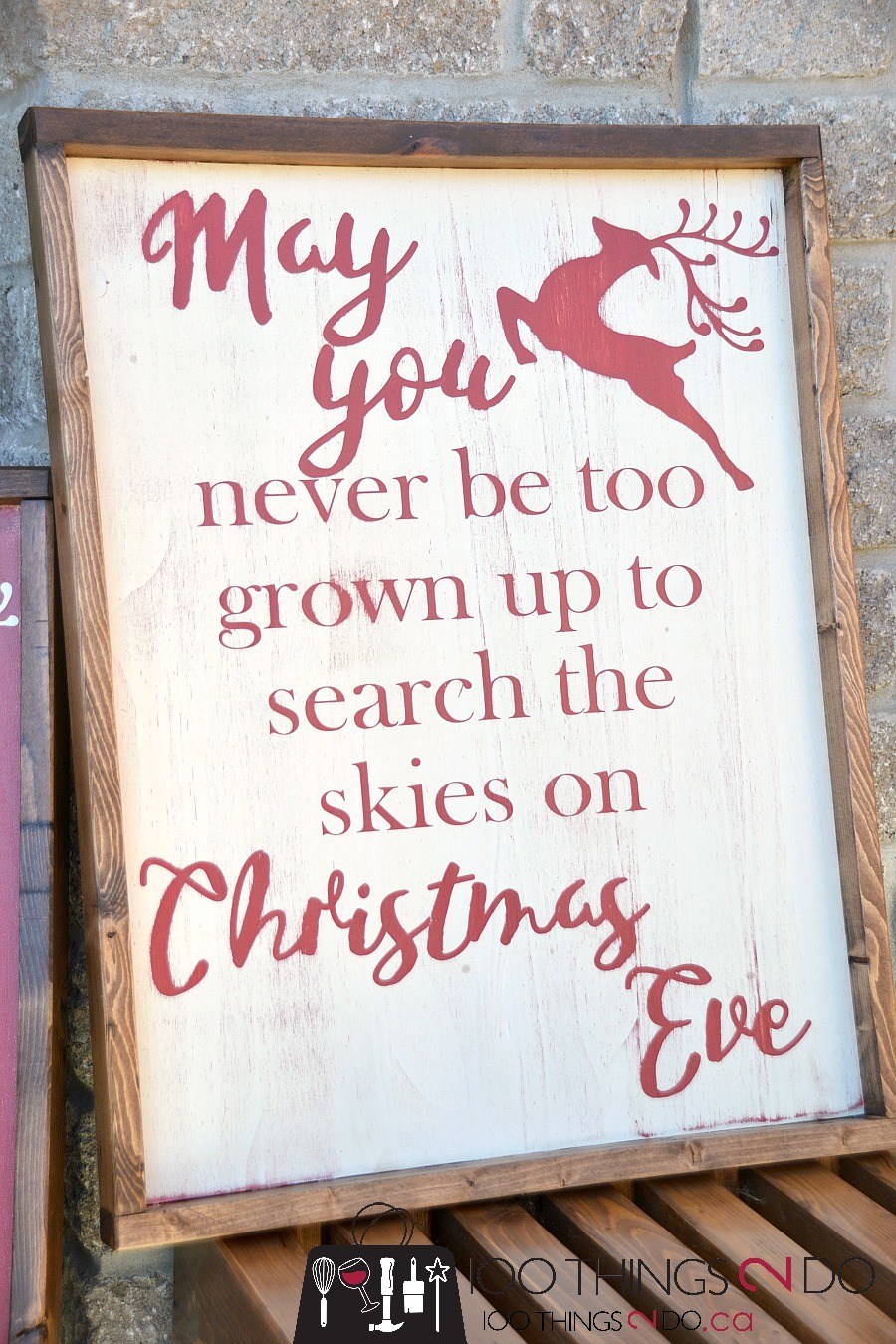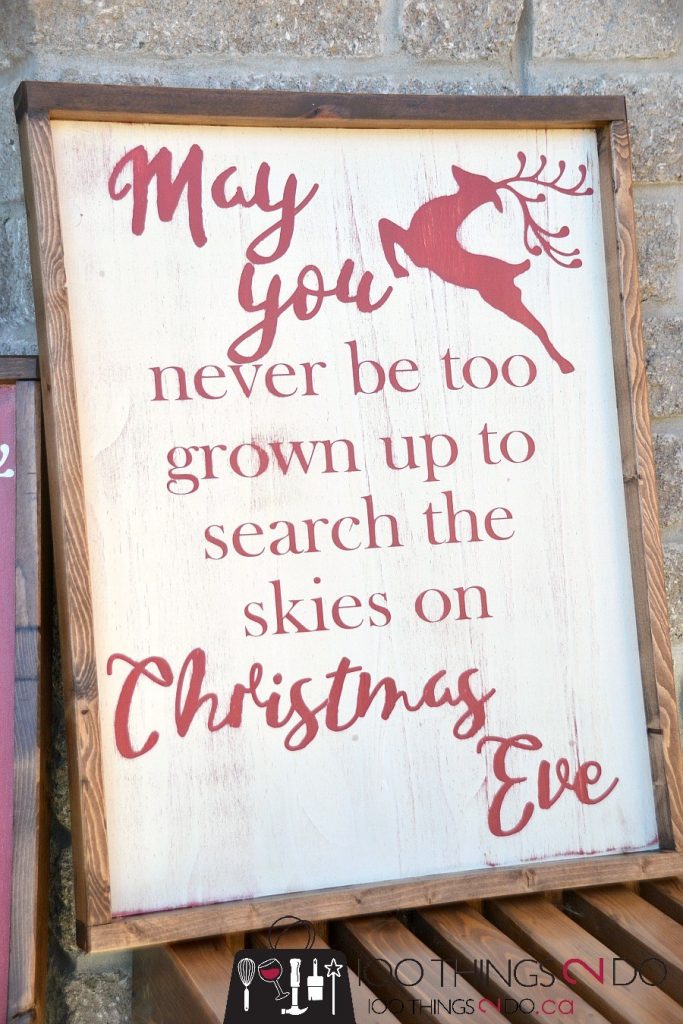 Ok guys. I could have kept on and on and on and on….but I had to stop somewhere. Are you not INSPIRED beyond belief???
Dang. I am!
If you don't already, FOLLOW ME ON PINTEREST so you can pin along with me! I pin this stuff all day long- and I would love for you to join me!
PIN THIS FOR LATER!!!