I loved this title, so I stuck with it…although right now- I am not in a Farmhouse. I am in a single wide mobile home and enjoying the finishing touches on our home design and watching the shop be built! It is also still summer. So, the title is a little misleading. BUT, it is about to be FALL….and today, I am sharing some gorgeous Farmhouse inspired Fall Decorating!
You will looooove the neutral, simple goodness of the farmhouse looks I am showing today! Sit back, grab you a cup of coffee, and prepare to be inspired, Farmhouse style!
Cottom stems, white pumpkins and a galvanized windmill. Total farmhouse charm on this mantel! I love the little lacey banner too. Just gorgeous! Follow thedowntownaly on Instagram for more inspiration!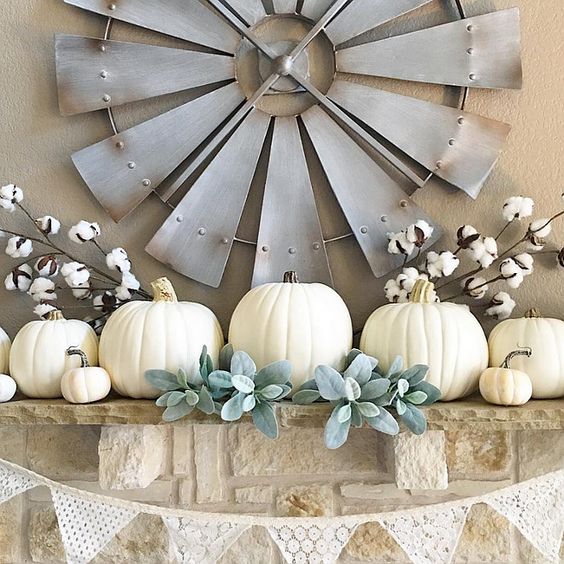 This is a simple project that really delivers the charm! Love the addition of the antlers. I have a bowl that I will be trying this look out on this fall!
Check out Plum Pretty for more!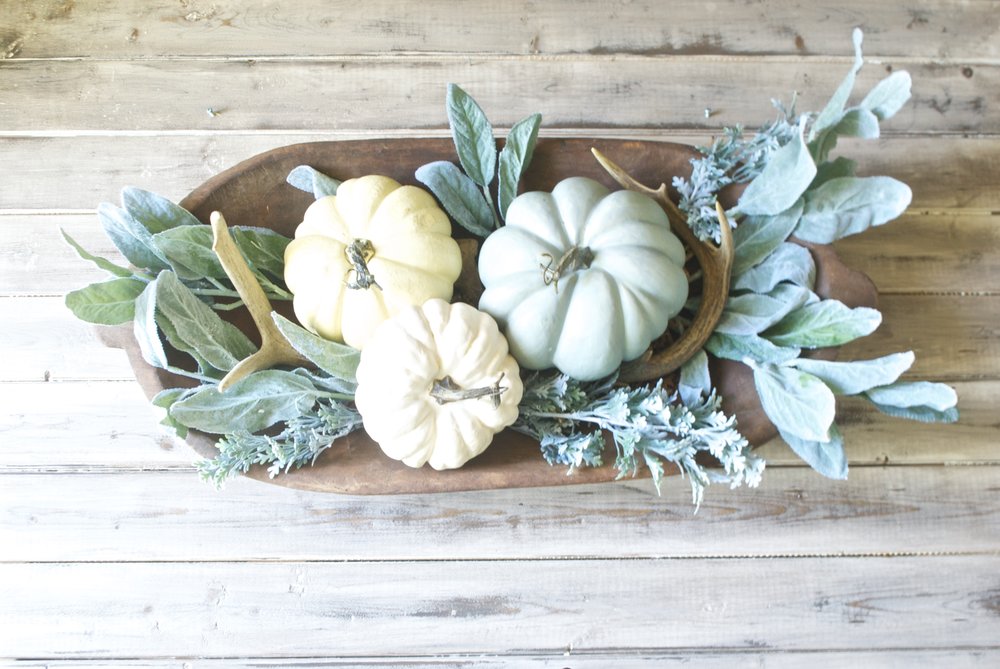 Now this is a fabulous project! She gives very detailed instructions, and look at that adorable finished product?? DOLLAR store pumpkins! Check out the full project over at KimSix!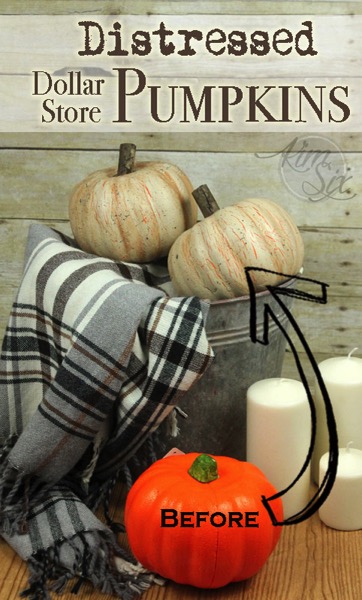 Ok, so I love everything in this picture. The shiplap, the whitewashed wood, the galvanized bucket, etc etc etc. It is all fabulously put together by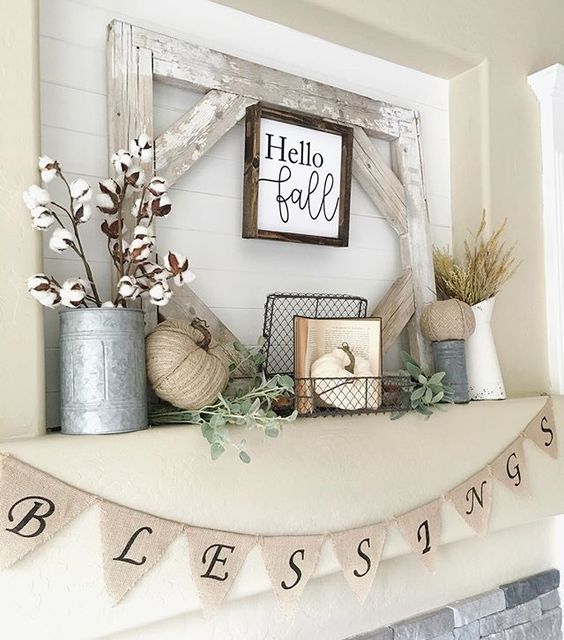 This old door and chalkboard sign are simply adorable! The addition of SPINDLES, which you may know, I am obsessed with. It all came together perfectly! Go check out some more inspiration at Farmhouse Fresh Homestead!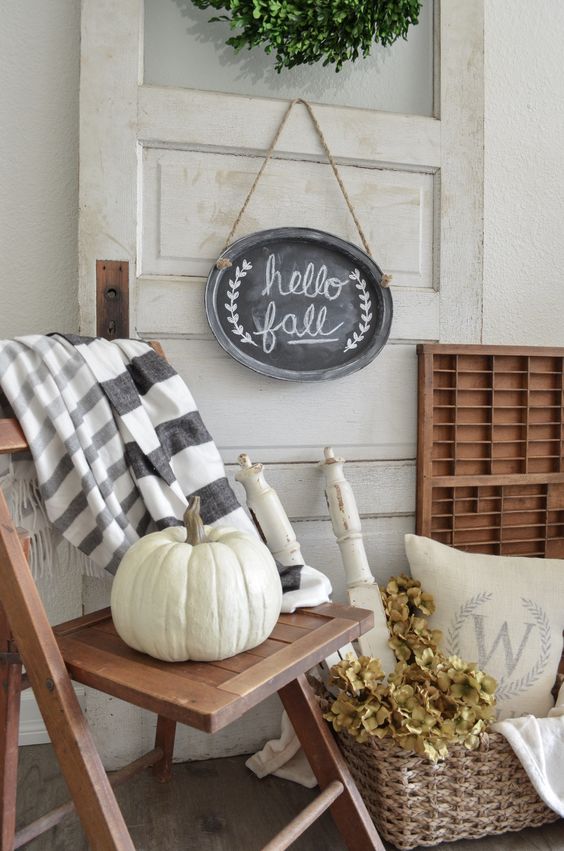 Liz Marie is the farmhouse queen. You probably already know that. You could spend hours on her blog and never see all of her amazing inspiration. I just loved this wire bucket of white pumpkins. So simple, yet gorgeous!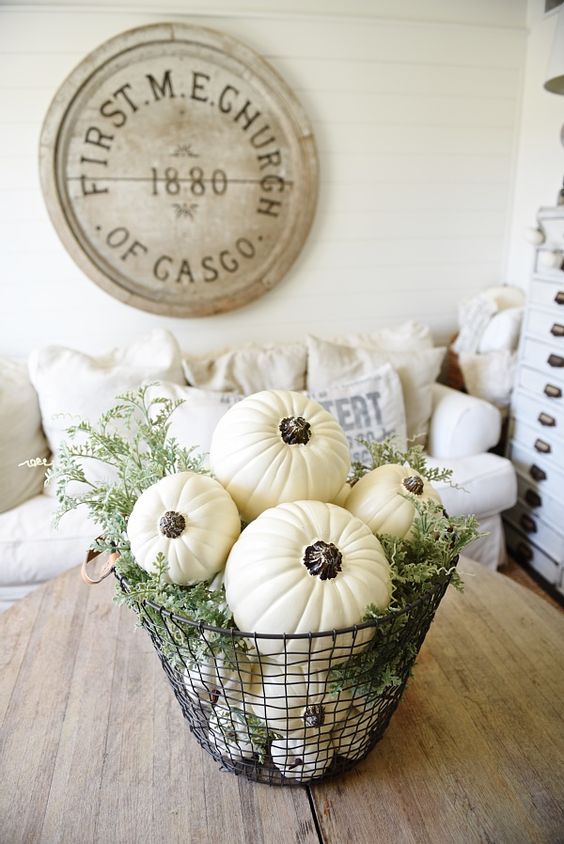 This adorable outdoor vignette caught my eye! I love the wagon—and MORE spindles! The rustic charm of this set up is just so beautiful. Little Vintage Nest has tons of beautiful projects and inspiration, so be sure to check her site out for more pictures!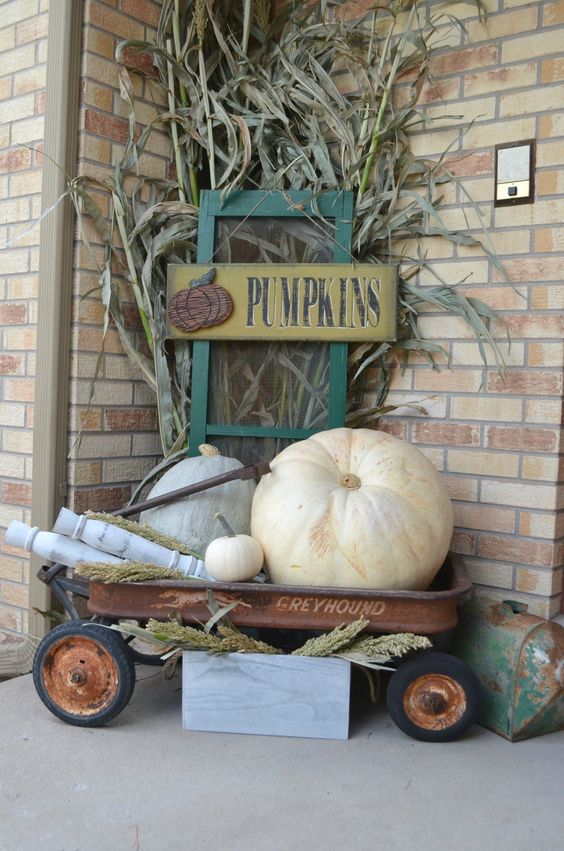 Dandelion Patina knocks it out of the park with her Fall Mantel! I love her blog, and she is always spot on with her farmhouse decorating! Just enjoy everything in this picture and soak it in! Gorgeous!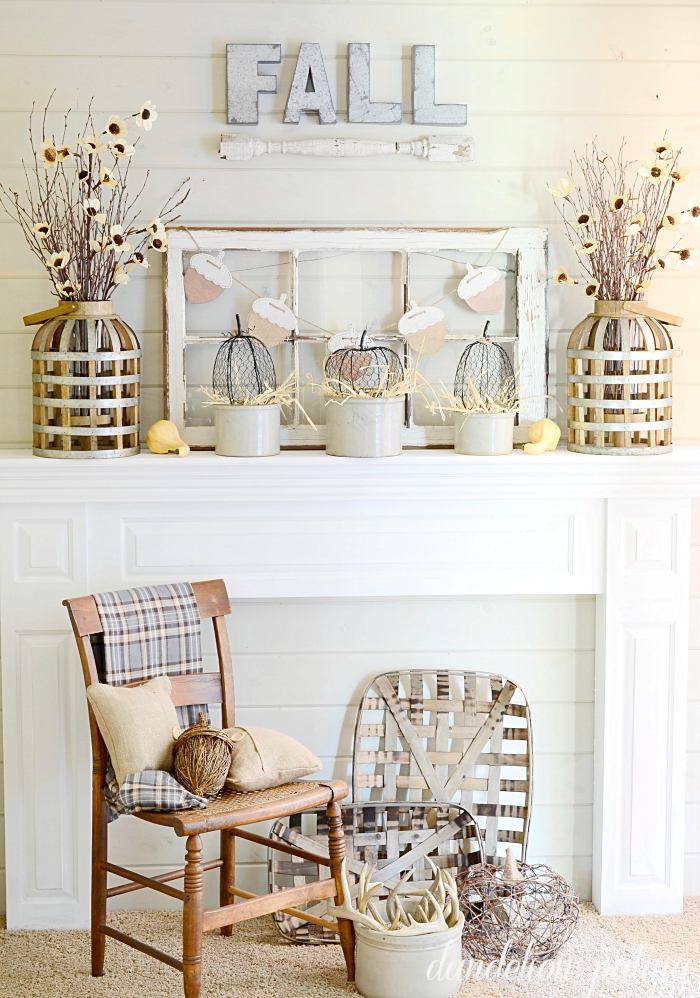 This bucket by A Night Owl Blog is TOO cute for words! Check out her tutorial on how to make one for yourself, then go fill it up with pumpkin goodness!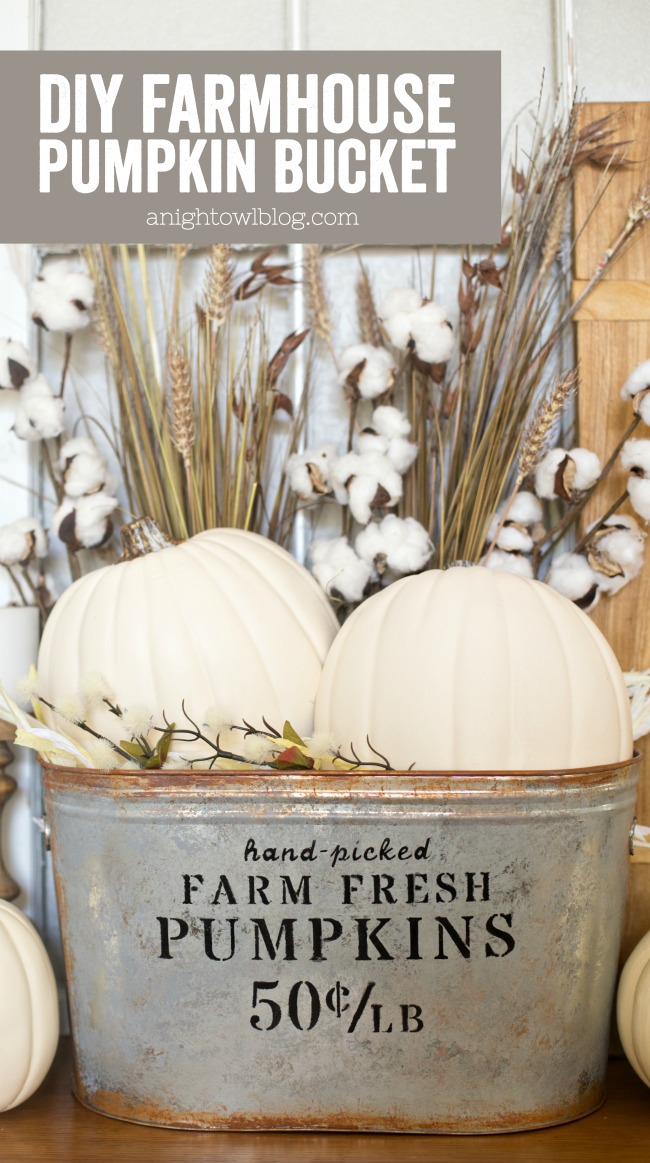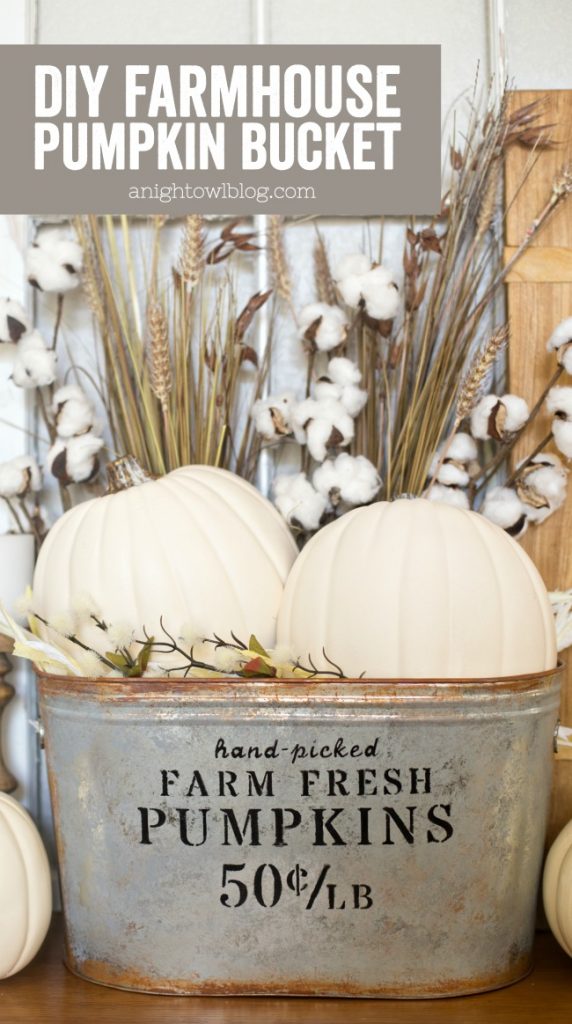 Did you notice an underlying theme here?? WHITE/NEUTRAL pumpkins! If you want to go farmhouse this Fall, orange is not your friend. You need neutral! You need galvanized, rustic, chippy, neutral goodness. I can't wait to start my decorating! I may just have to start soon, because I am in the spirit up in here!
Do you love Farmhouse style? How do you like to decorate for Fall? Drop me a comment and let's chat!
You may also like this post, if you aren't totally farmhouse style!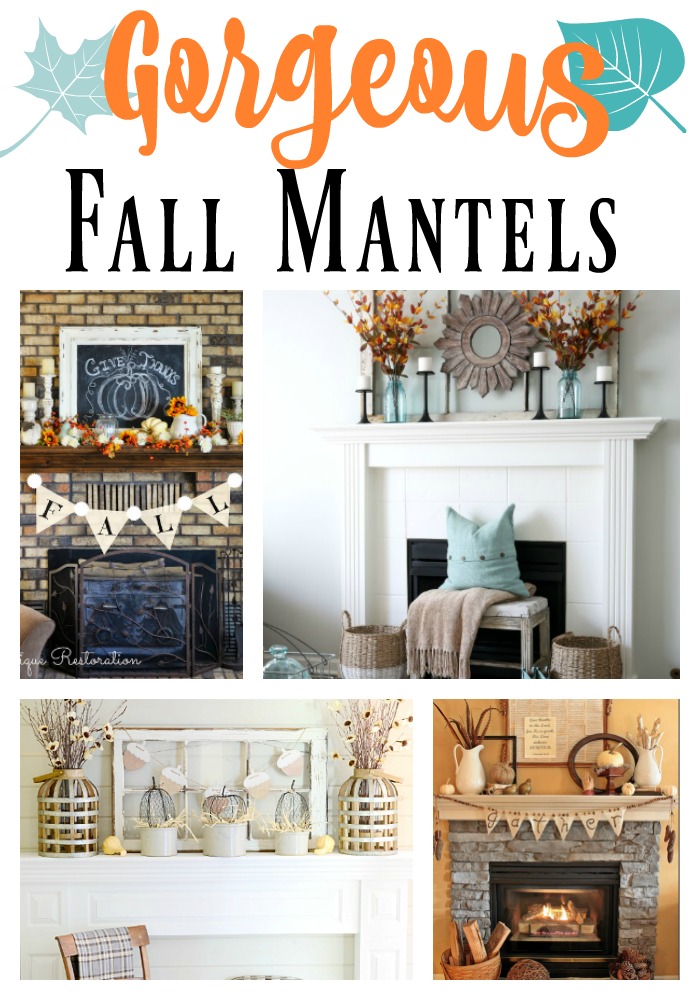 PIN THIS FOR LATER!