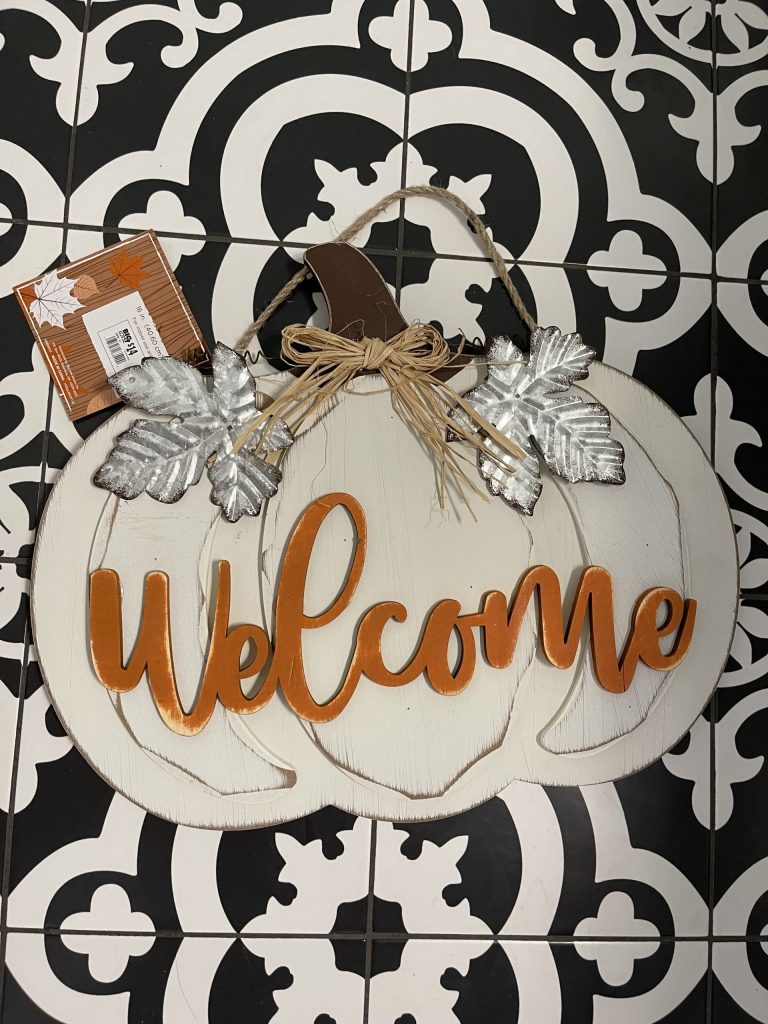 Who's ready for a fun pumpkin door hanger makeover?! I found this gorgeous piece as I was shopping at Big Lots for Fall, and just HAD to have it! It technically doesn't have to be used as a door hanger… but I thought it was the perfect piece to display on a front door!
As you may know, my Fall decor doesn't include much orange… so, I wanted to fix it up to match my style!
What you will need for the makeover…
*click on the bolded item to shop my affiliate link! By shopping through my link, may receive a small commission at no extra cost to you!*
The very first thing I did, was paint the "welcome" words black. I knew this wouldn't be the end result, but I needed to cover up that orange color, so it wouldn't peek through.
By painting it black, when I sand it down after painting the green on top, the black will just barely show through… which is exactly what I want!
I also popped off the raffia bow that came with the sign!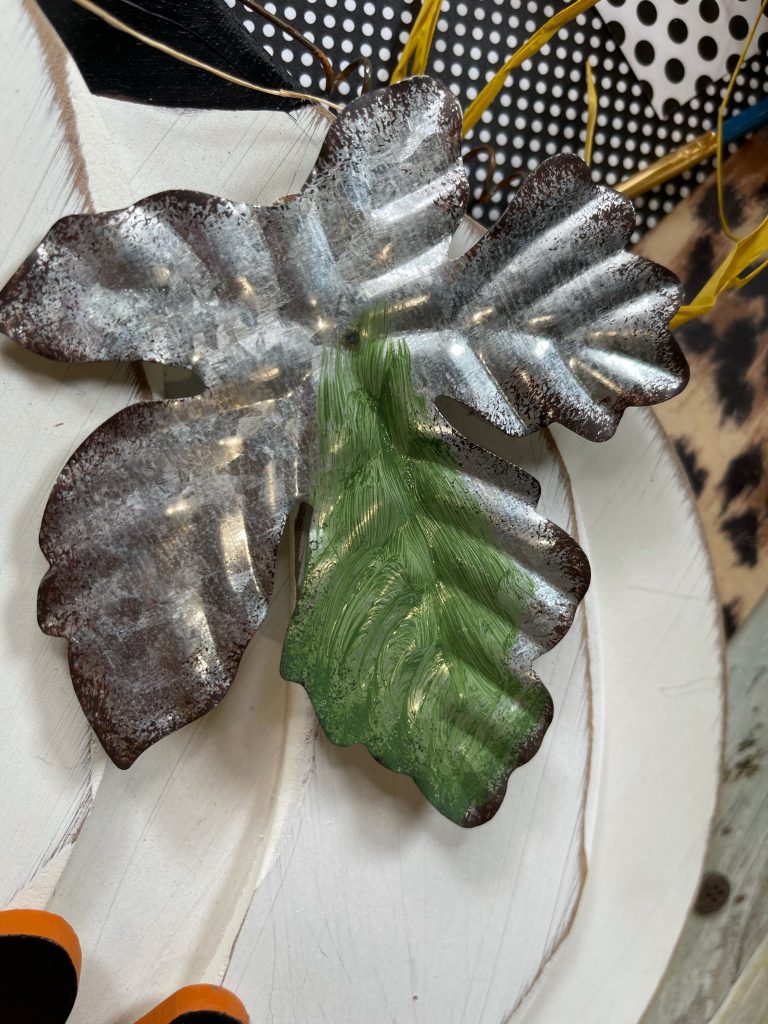 Next, paint the leaves! You could totally leave them with the galvanized look, but I thought the green would help tie it all together!
Time to work on the welcome word!
I went over it a few times with my green paint. I kept adding more coats until I got the green color I was going for!
The color paint I used with Marsh Green from Apple Barrel, and mixed it with a bit of white! After The paint dried, I sanded down the whole word.
I decided to go with a raffia bow for this one, but you could totally make a Re-Fabbed Bow to go in it's place!
Check it out!!! What a simple and easy makeover, am I right?!
When my green paint was dry, I added some white highlights!
The way the original galvanized look was coming through the green paint on the leaves was GORGEOUS!
I loved it so much, that I decided to gift it to my mom! She was tickled pink with it… and it's going to look SO GOOD on her front door for Fall!
PIN THIS FOR LATER!