Sometimes inspiration strikes at the craziest of times! Like, the other day…I was at the Cottage Charmer showing it to a sweet girl who wanted to check it out (ALMOST finished). While we were standing there talking, I saw a perfectly square piece of scrap wood in a pile. Ooooohhhh….I could totally use that, I told her! LOL. Poor people who hang around me never know what I may be getting into next!
So, I grabbed up the square piece, found another random piece of pallet wood that had been cut off from a project and found another piece of random square wood that I had picked up somewhere along the way. In the end, it was just the 3 of these scrap pieces, all together at once for what would become a super cute FALL vignette – some adorable DIY Scrap Wood Pumpkins!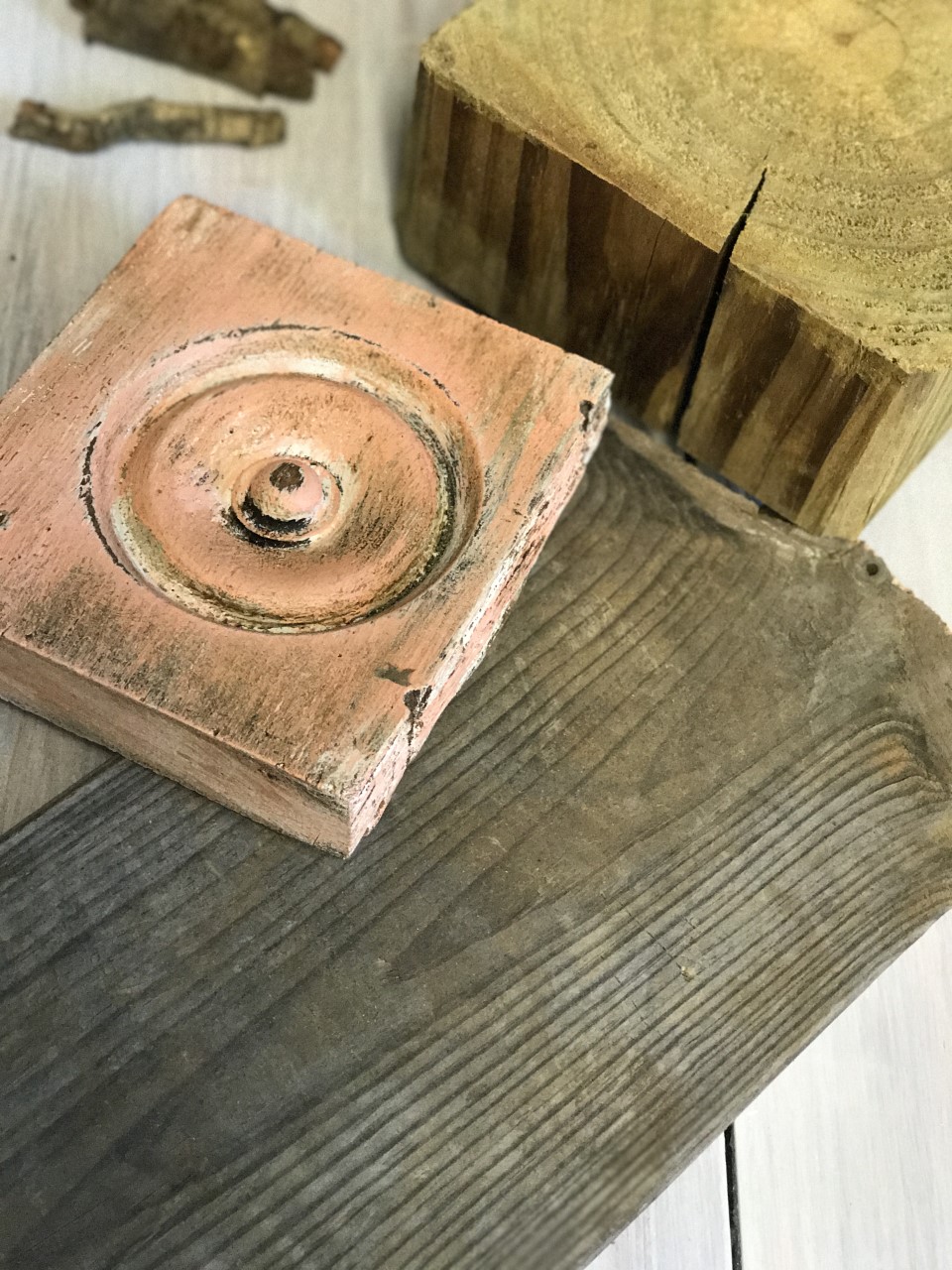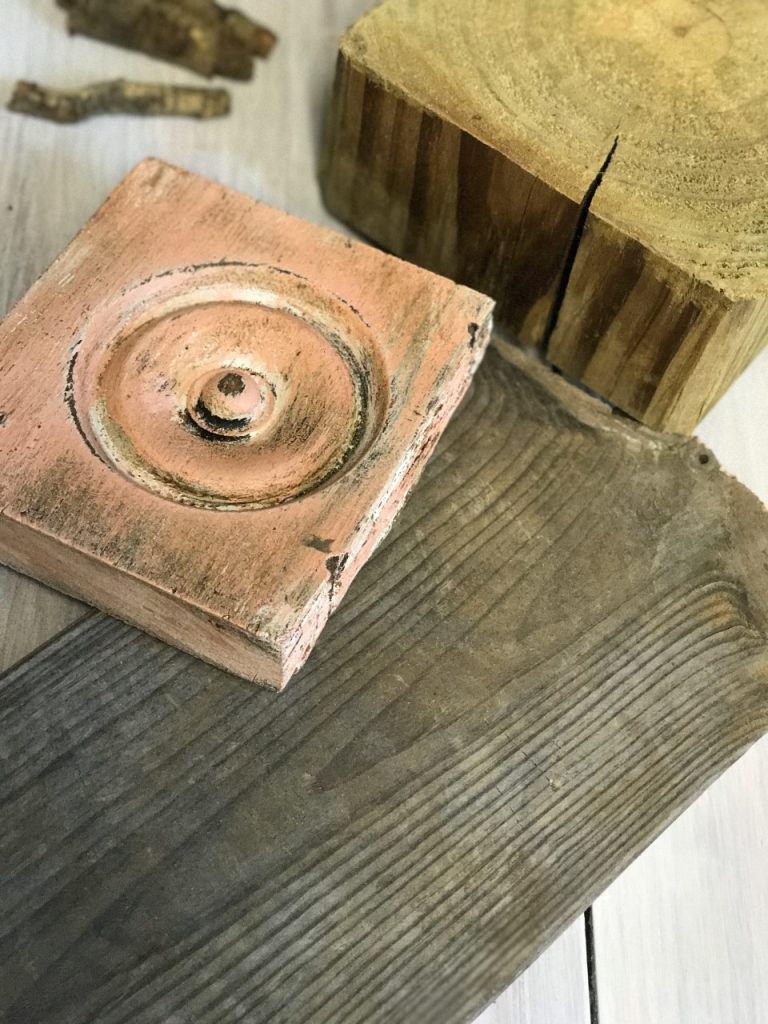 I knew I wanted to make these into DIY Scrap Wood Pumpkins, so I decided to gather 3 little sticks from the yard for their stems. I just found some that was big enough to show up, but just a normal little ole stick. Nothing fancy. I broke them down to however big I wanted them to be!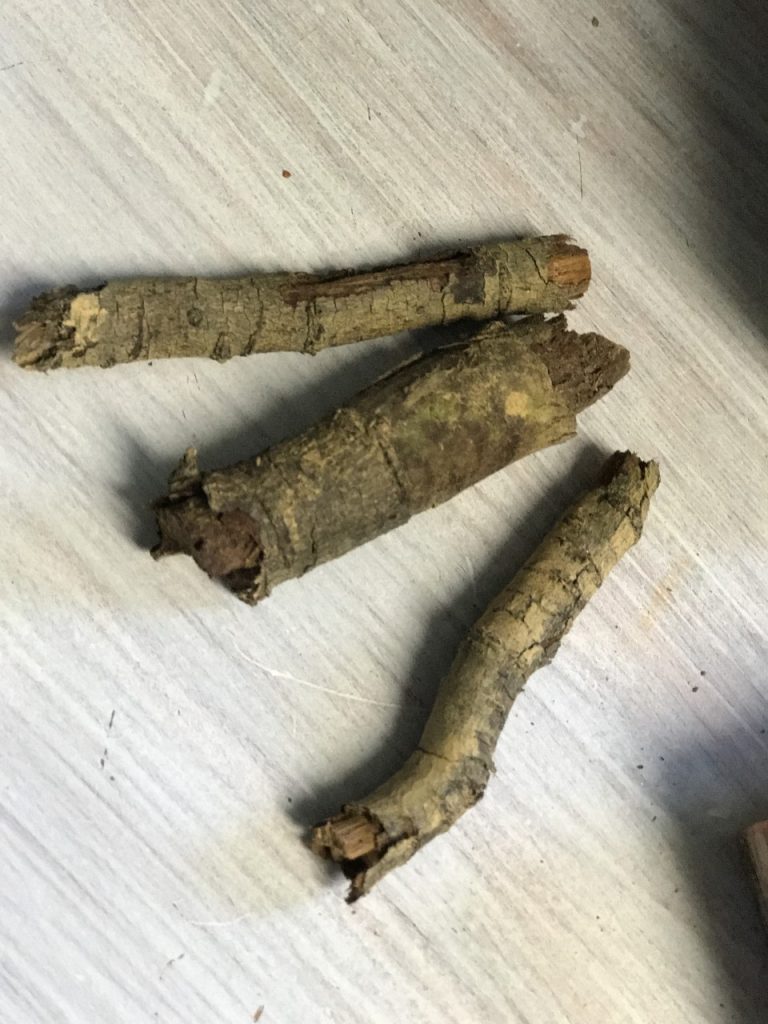 Perfect little stems!
And here they are—my pumpkin projects!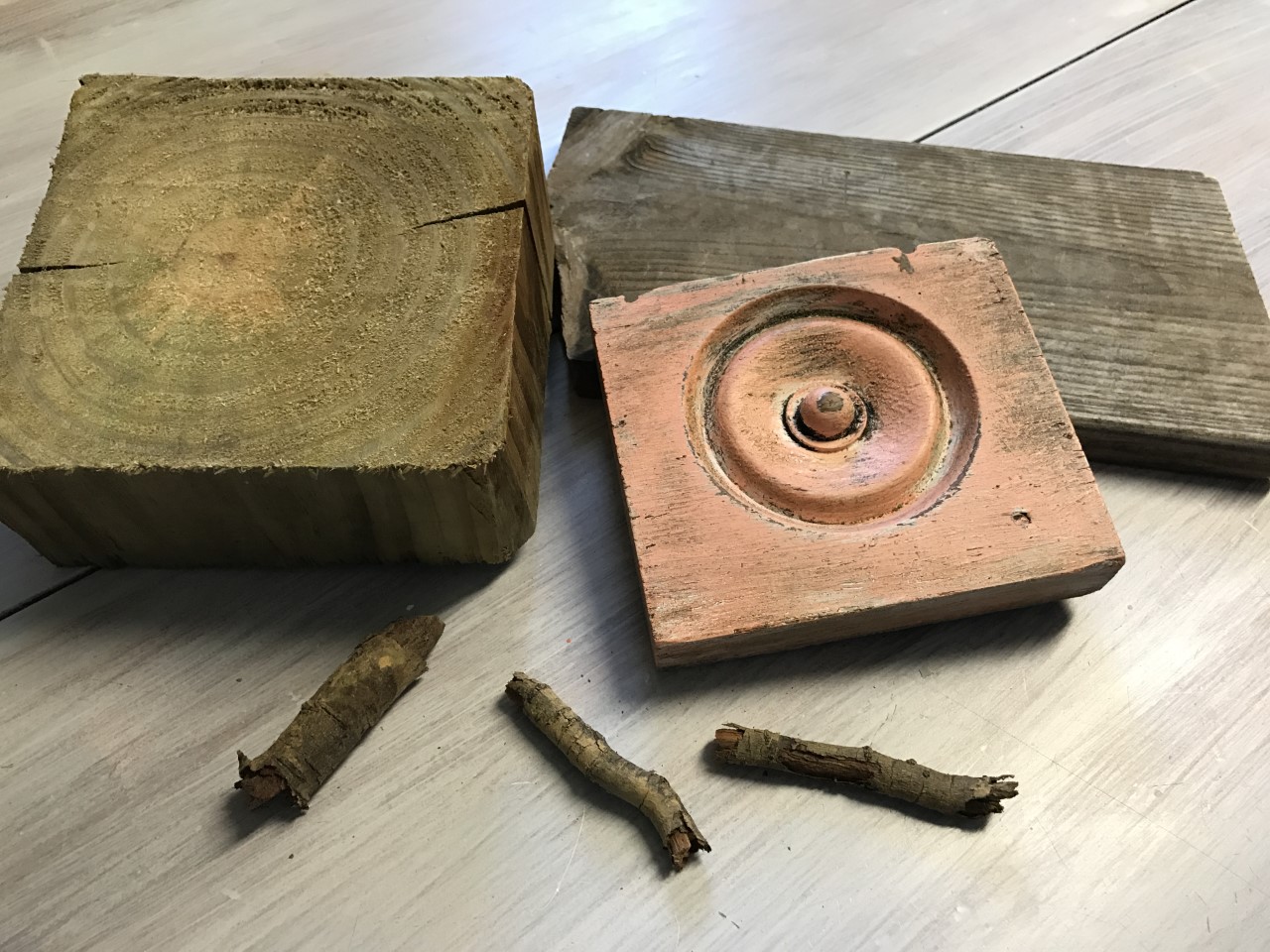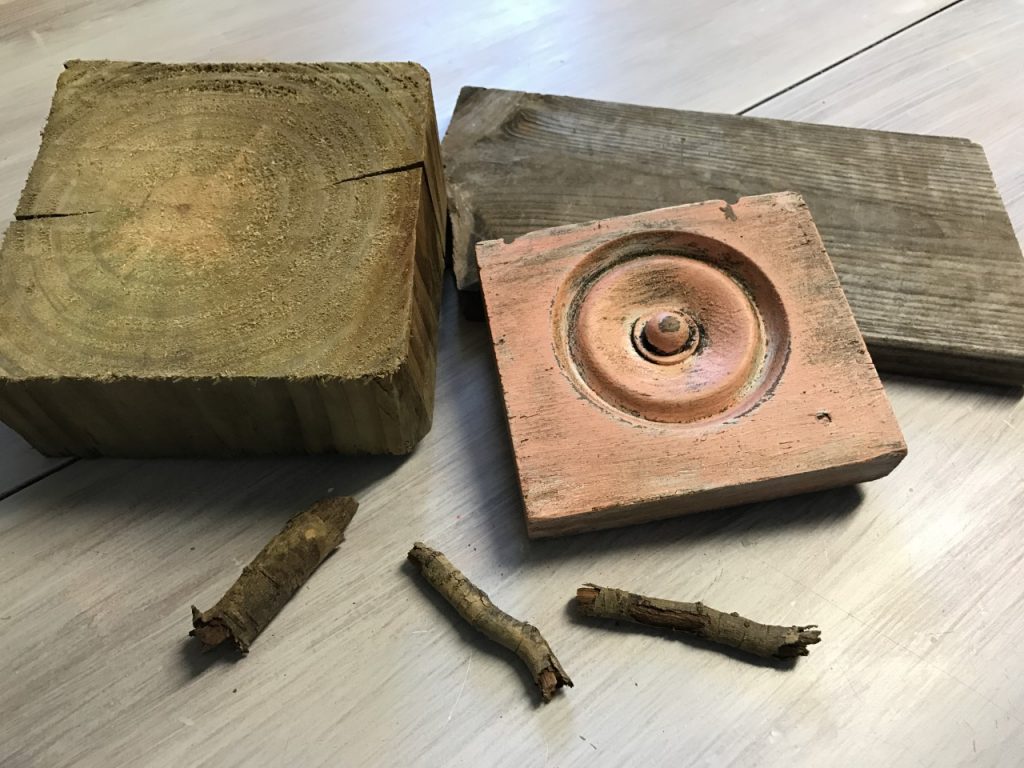 I wanted to paint them orange and white so that they had a traditional pumpkin look to them, so I used some paint that I had on hand. It is just acrylic craft paint from Wal-mart. The colors are white and pumpkin orange.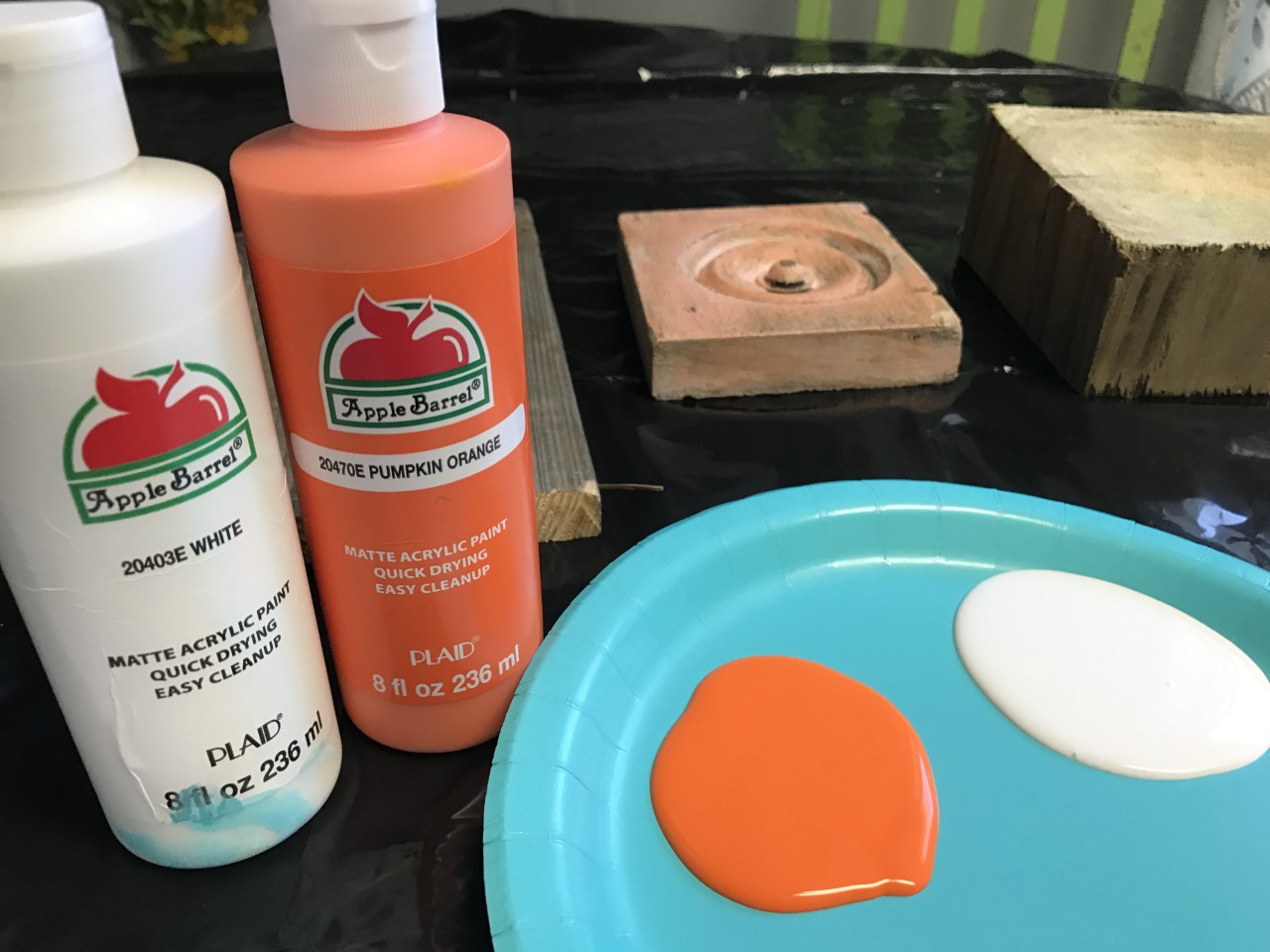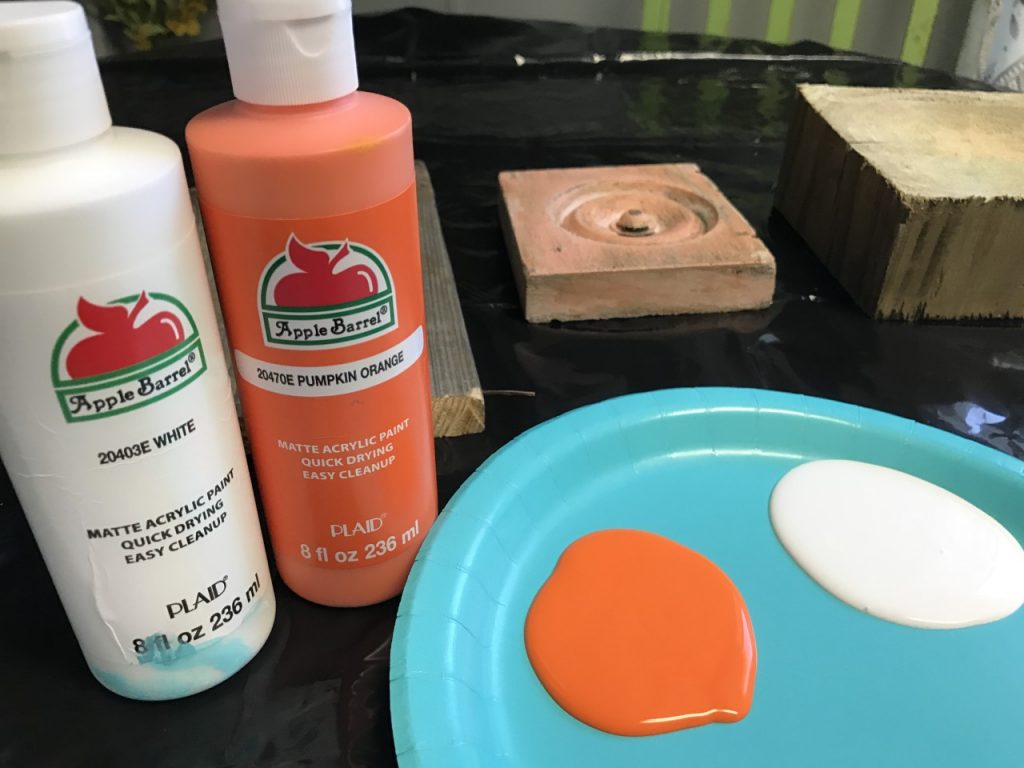 From this point on, I didn't take pictures, but it is totally self explanatory. I simply brushed my orange paint, mixed with a tad bit of white for the perfect combination, all over my wood pieces. Once dried (2 min tops), I went back with my small paint brush and made the polka dots, striples and swirls. It took me about 5 minutes tops to make these cuties~!
Once the paint dried, I got my hot glue gun and glued the sticks to the top of my wood pieces. I then took some raffia and made little bows to glue in front of the sticks for a finishing touch!
VOILA! These DIY Scrap Wood Pumpkins are done and so super cute!!! Fall decorations on the cheap!
PIN FOR LATER!!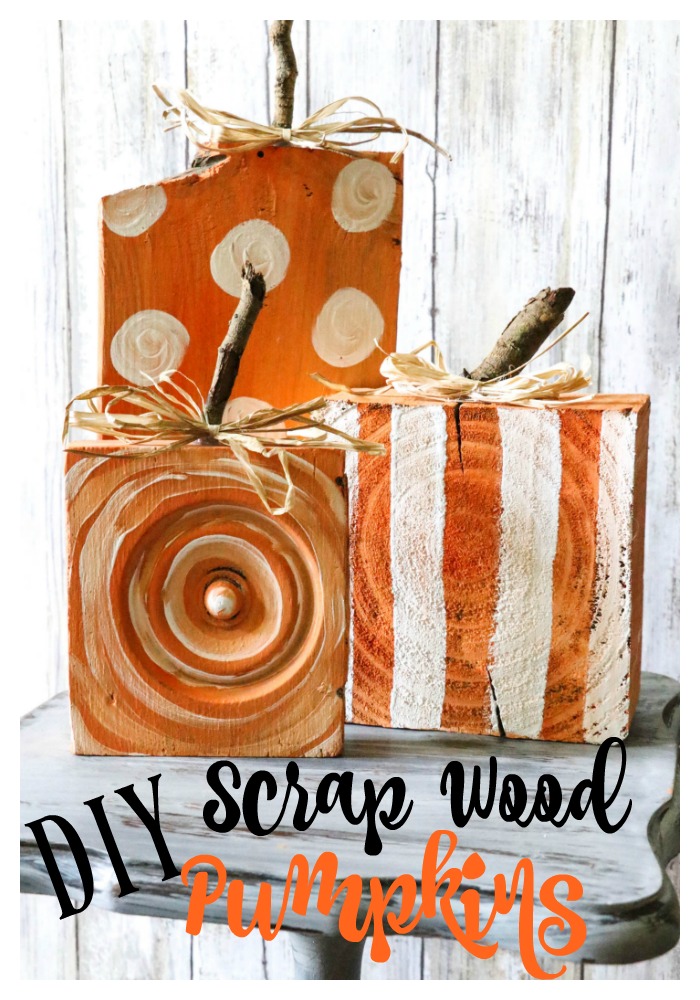 If you enjoy hand painted projects, be sure to check out my ETSY SHOP! I have lots of goodies in there and can customize anything to your liking! Check it out and be sure to favorite my shop!