The Target dollar spot (bullseye section…whatever you wanna call it) literally gets me EVERY.SINGLE.TIME. Without fail, I buy something…every time. It is both a blessing and a curse! This time, it got me with some cute little mini cutting boards!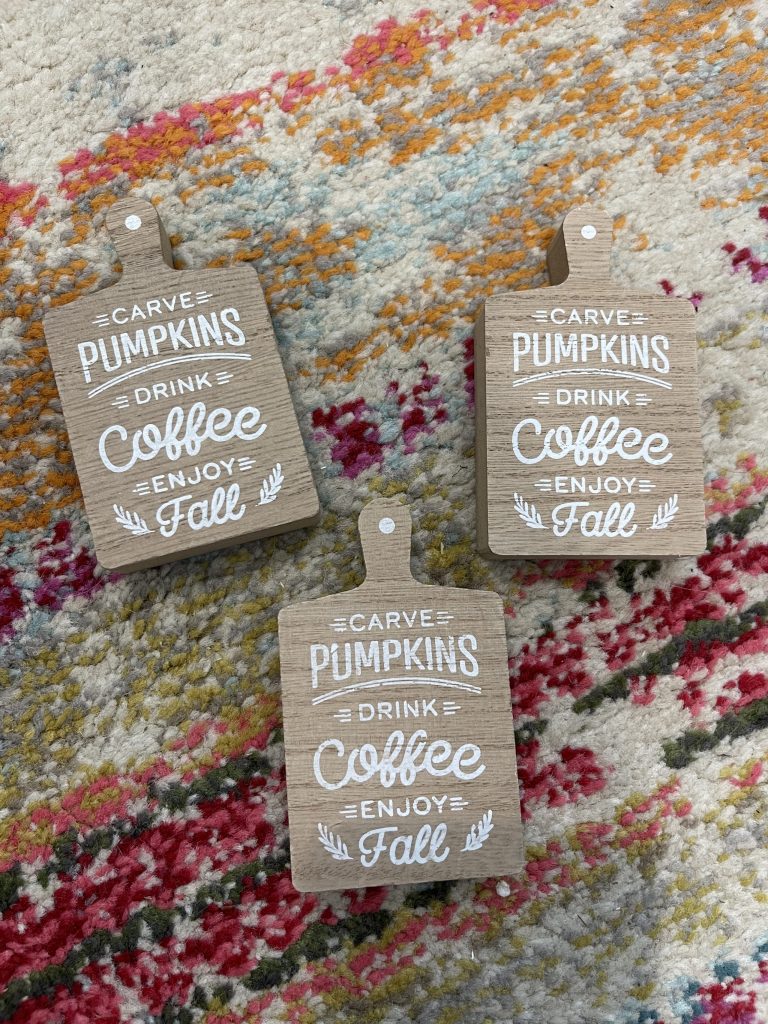 These little mini cutting boards were only $1.00 each, and I was thinking "tiered tray" when I saw them!
This was a fun little diy that just kind of came to be…
I had some fun scrapbook paper that I was really loving, and sine I had several of these, I decided to use different papers on different cutting boards…you know, to make a set of 3 PUMPKINS!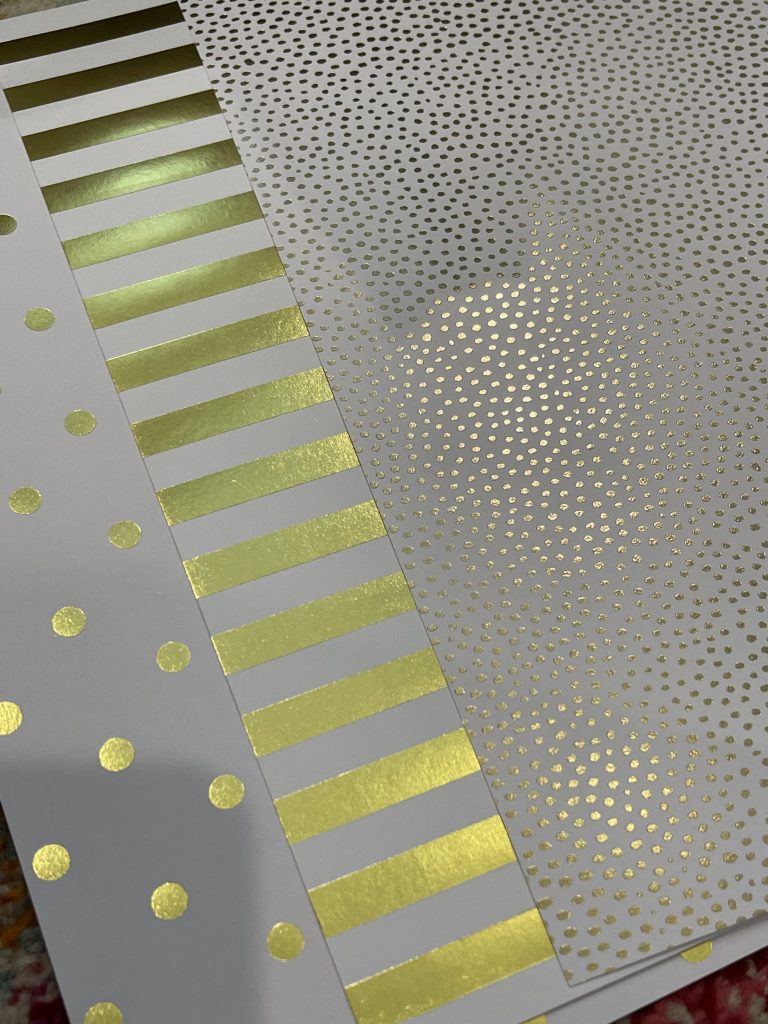 For this project, I decided to mod podge the scrapbook paper onto each little board for my set of 3 mini pumpkins! The first step to that process is to trace the shape onto the back of the scrapbook paper!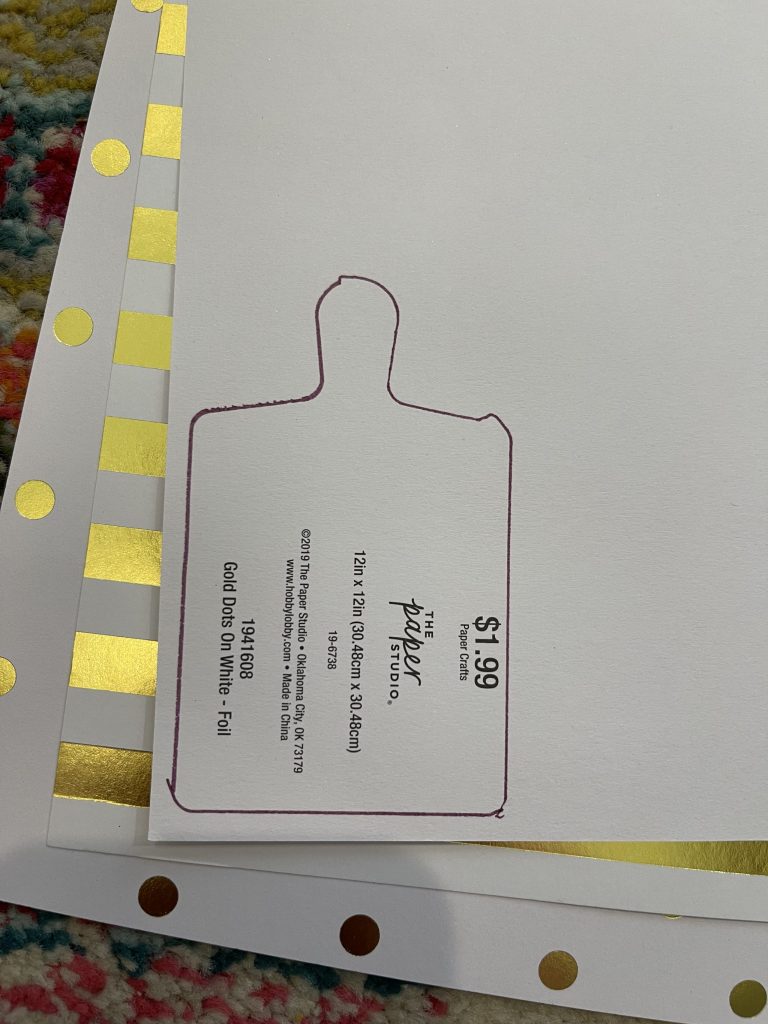 After tracing the shape of the cutting board, you simply cut it out and mod podge the paper onto the surface, smoothing it down to ensure no bubbles!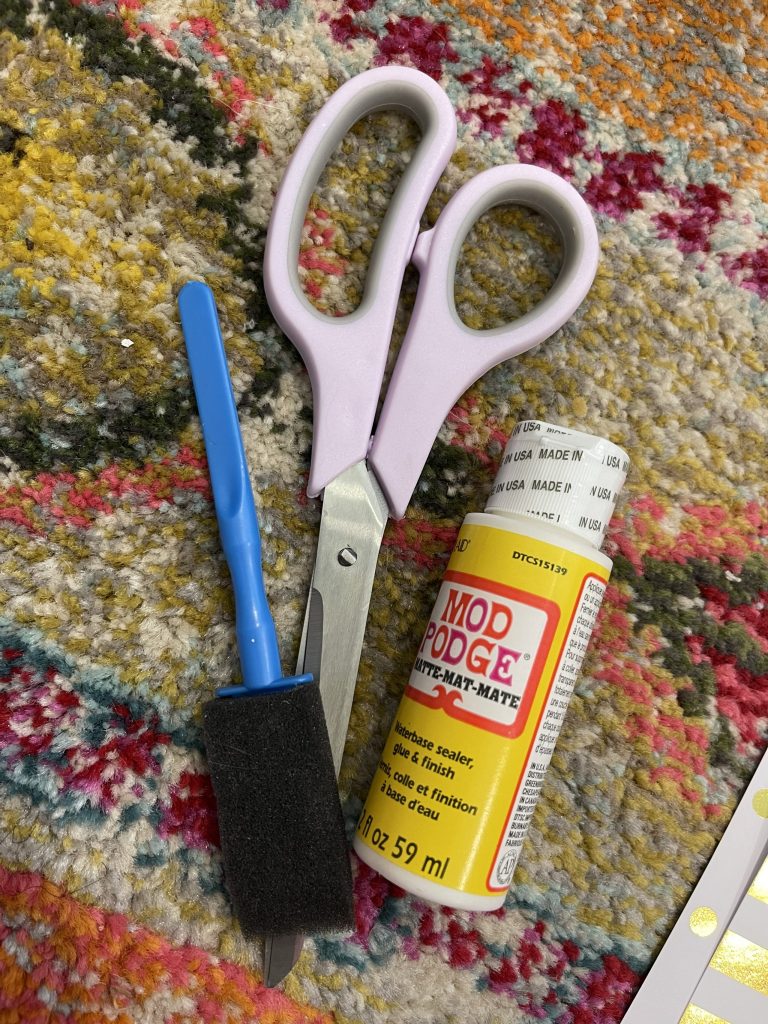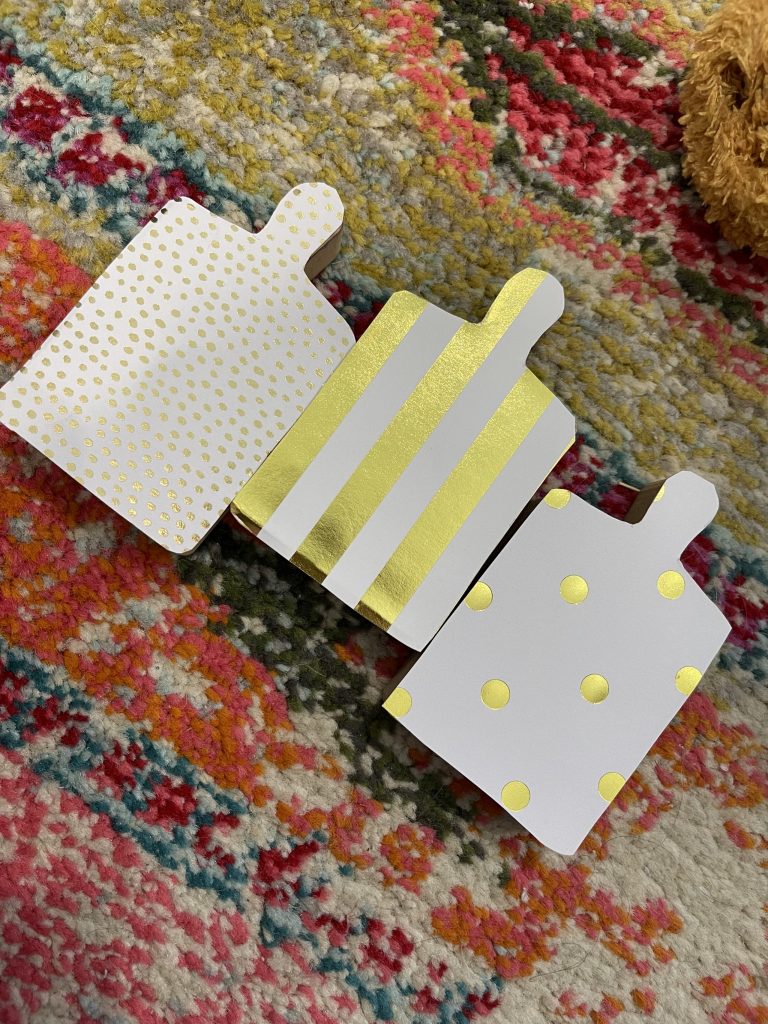 As you can see, these are pretty "rough". I still need to sand them off so that they are more refined! I always try to make them a little oversized than too small for the surface. You would always rather have too much than not enough.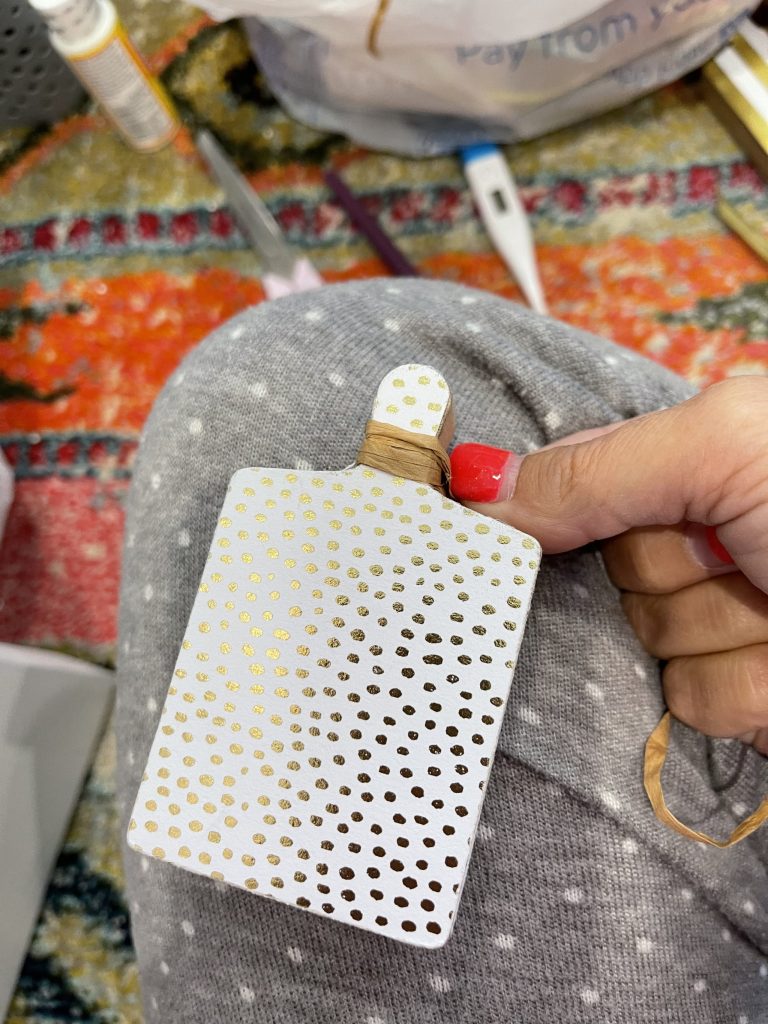 You can see above that the edges have been sanded down, and it looks much more finished!
My next step was to add some "stems". I simply added some brown raffia around the top and put a dab of hot glue down to hold it in place.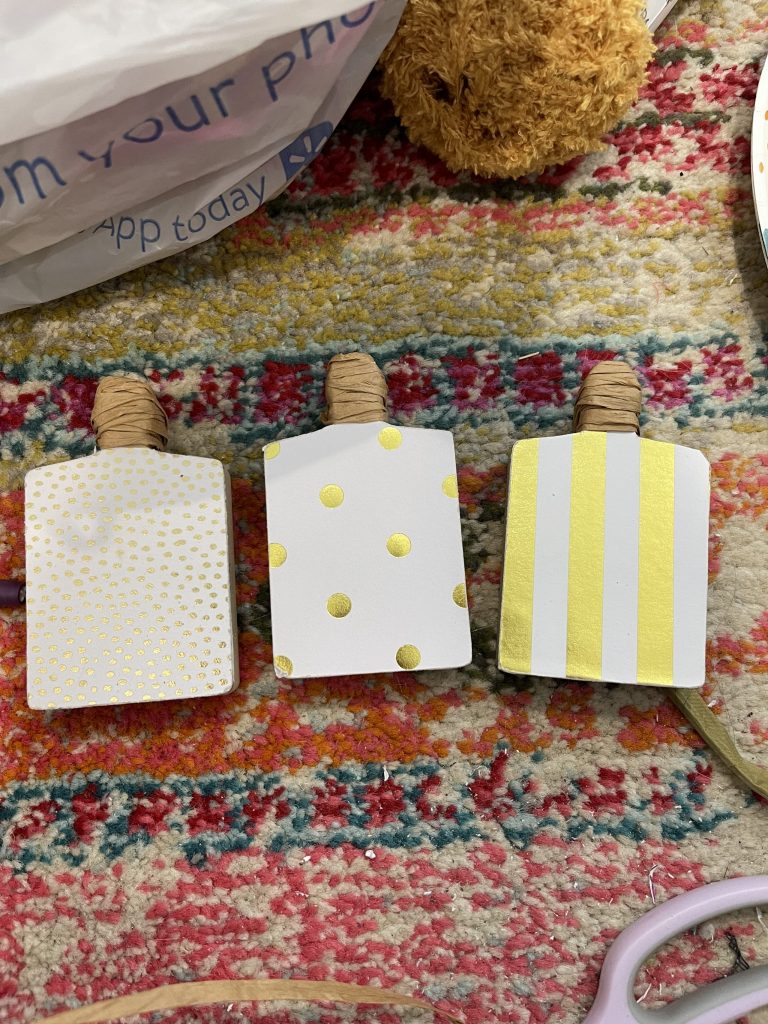 Once I made all of the stems, I decided I wanted to MERGE the 3 pumpkins to make one fun set.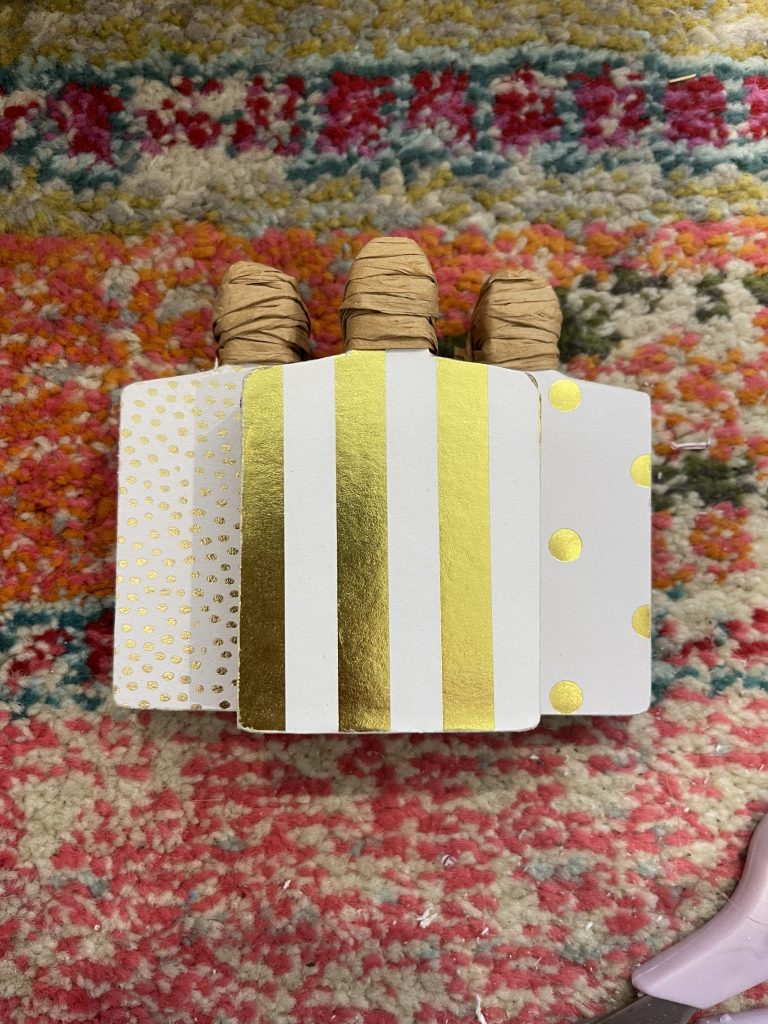 This was a very easy thing to do, as I simply hot glued 2 together on the sides, and then I glued the third one in the middle of the 2.
I really liked how it was starting to come together! Now all it needed was some bows and "leaves"!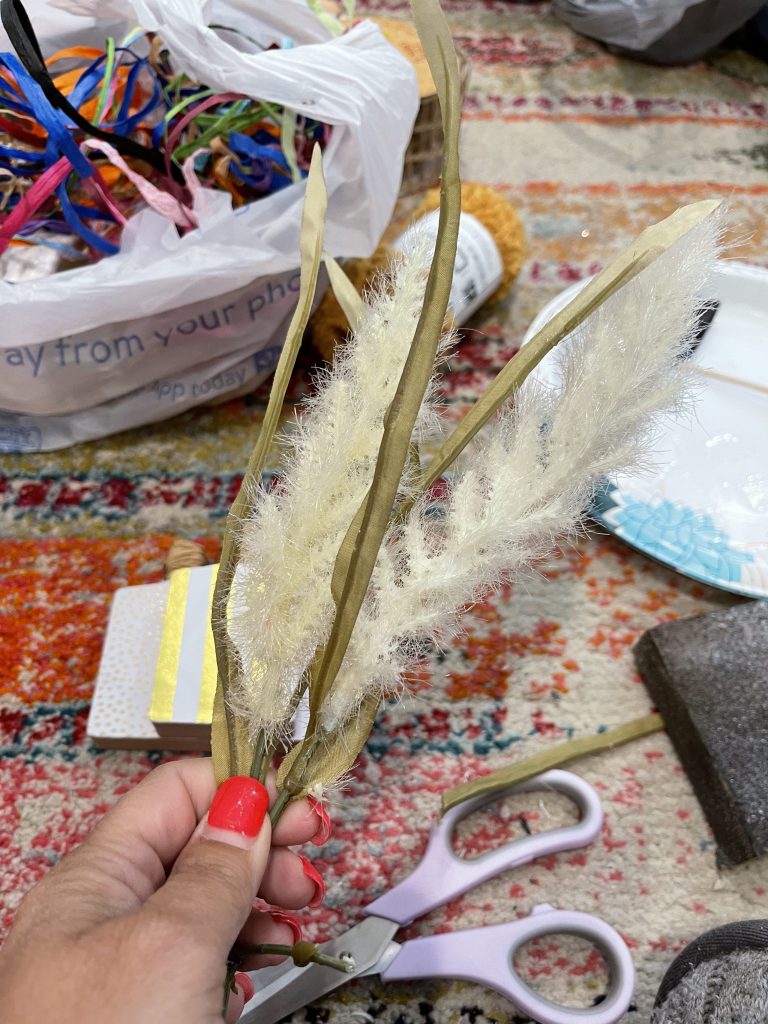 I had this little stem left from another project, and I knew it would be perfect to incorporate on these little mini pumpkins!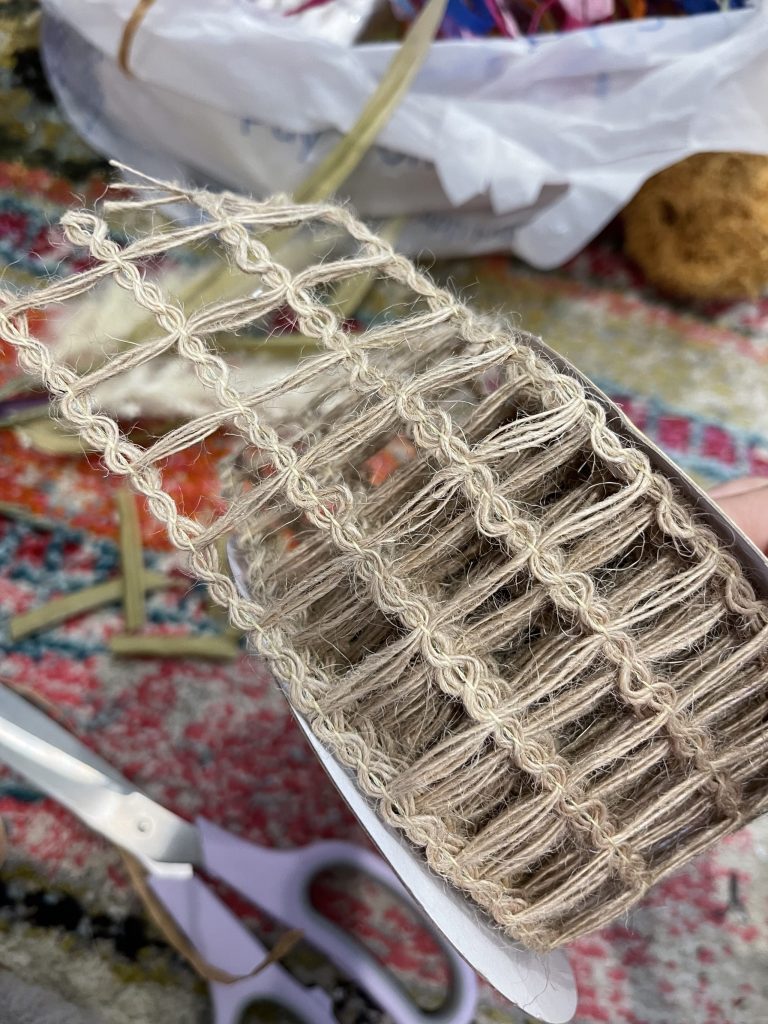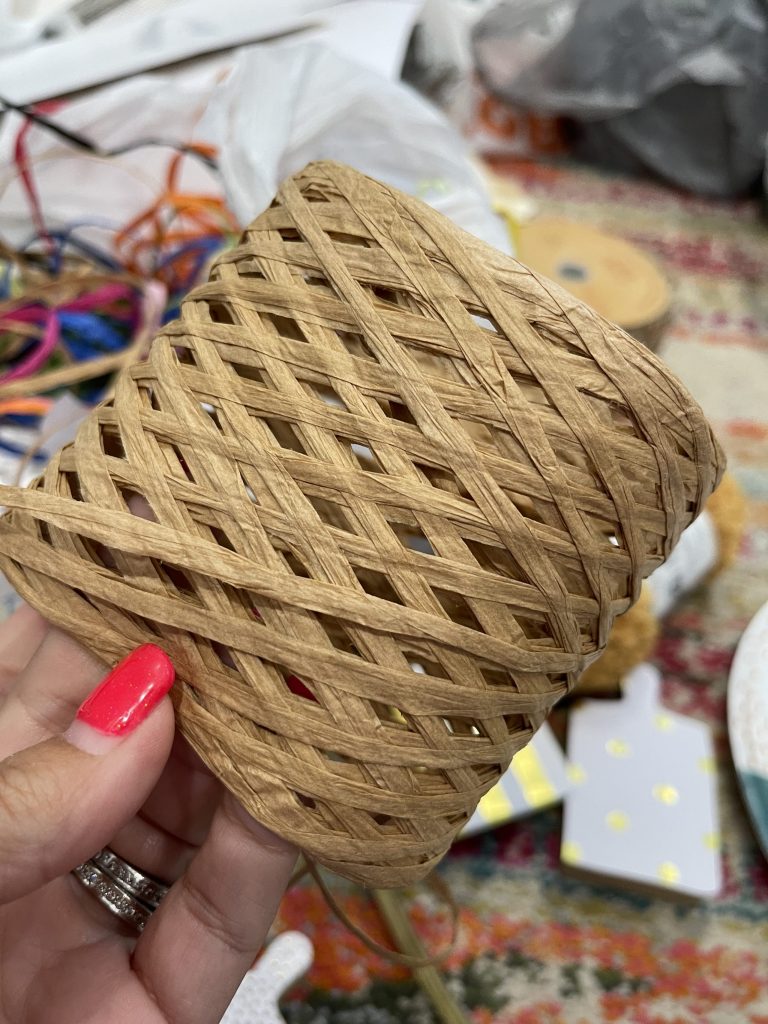 The ribbon and raffia (same raffia I used earlier) was the perfect addition for some fun little bows! You will also notice the leopard addition, but I didn't take any pictures of it! OOPS. The ribbons are from Hobby Lobby, and the raffia is from AMAZON HERE!*
I simply hot glued the "leaves" and bow on and called it good! It turned out PRECIOUS! What do you think?!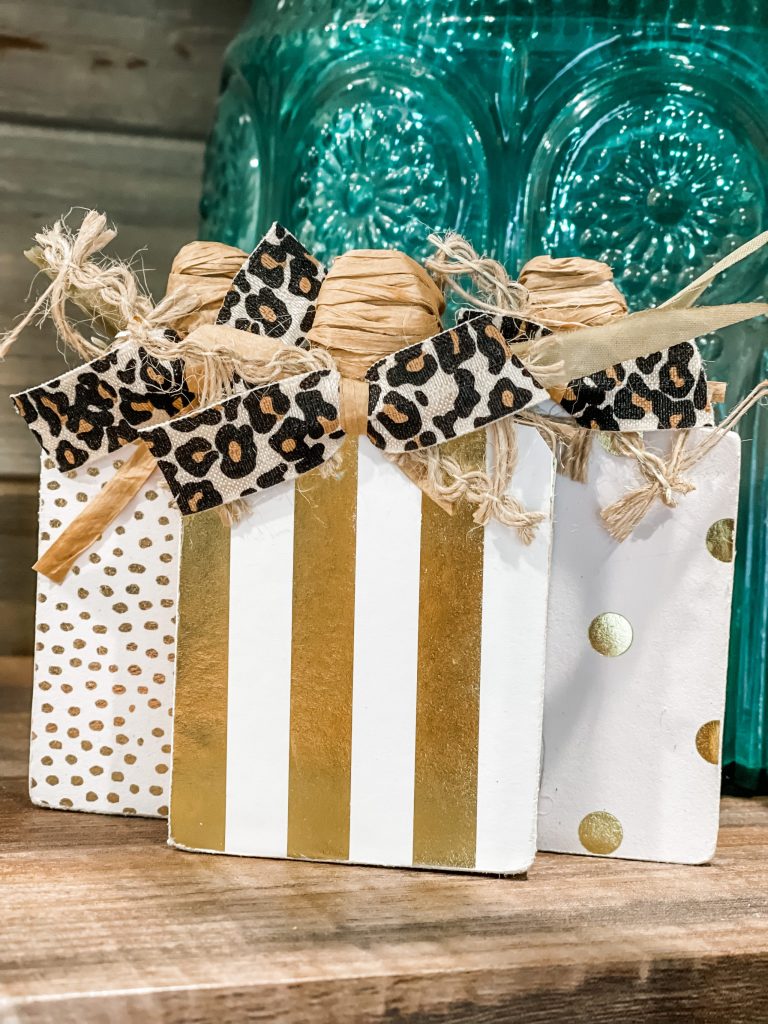 Isn't this a cute little non traditional pumpkin set up!?!
PIN FOR LATER!