I absolutely LOVE to style my built ins for each season. My little maximalist heart just loves "all the things"! This year, I decided to do a little less of a full on pumpkin-y fall feel and more of a muted, gold and wood tone with a few pumpkins mixed in!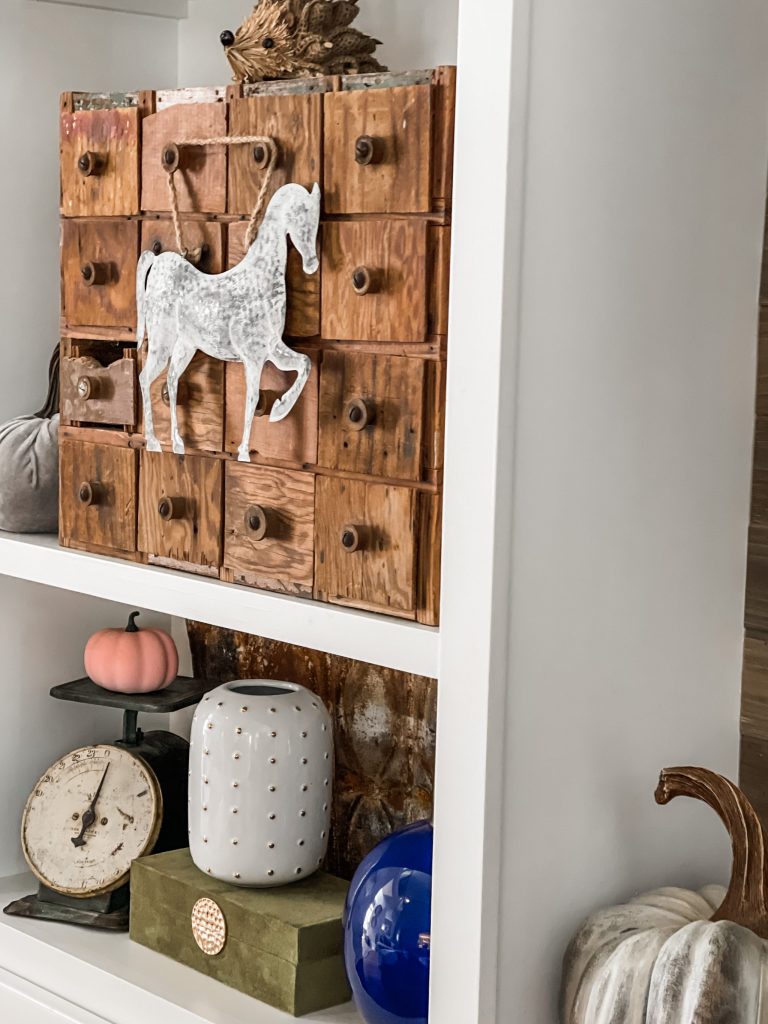 I have decorated these built ins for MANY seasons and holidays along the way, so at the end of this post, I will make sure to link lots of others for you to check out for even more inspiration, including LAST FALL'S BUILT INS!
Let me go ahead and show you how I styled everything for this year! I hope you enjoy and feel inspired! I will try to tell you where I got each thing, but it is definitely a mixture from new, old, thrift, Facebook finds, etc… so I may not remember everything!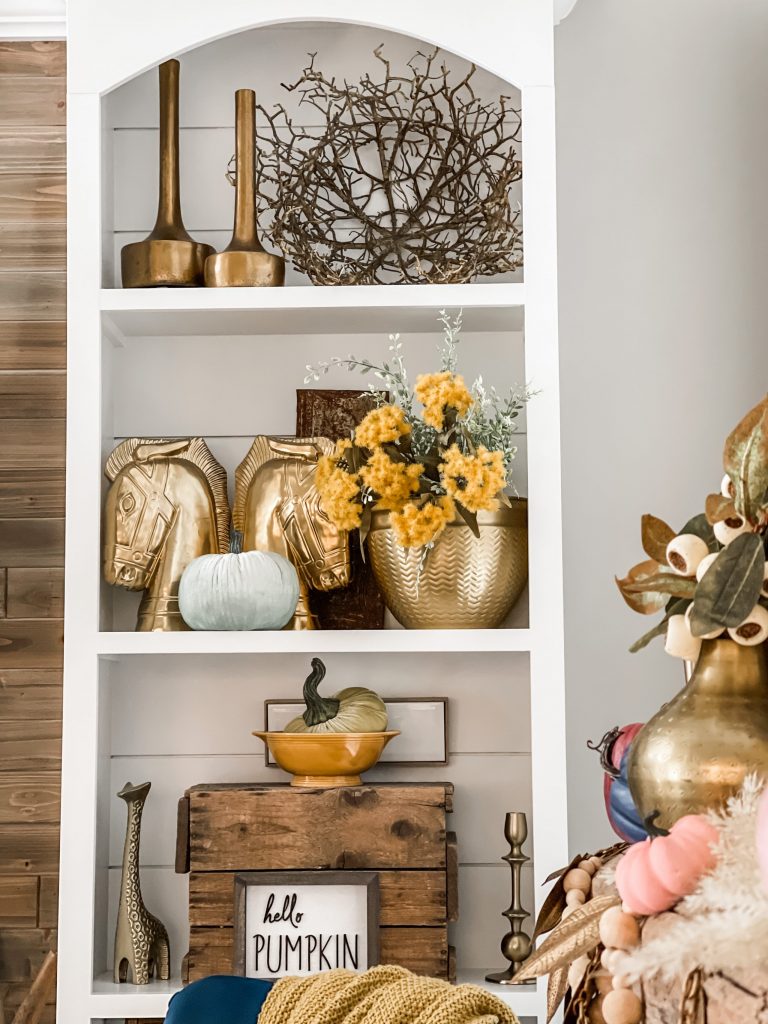 You can see a peek of my mantel on the right, and I am in LOOOVE with it! You can see the full reveal HERE!
Those horse heads that had formerly been on my mantel this past SPRING is now in the built ins! Aren't they fabulous? In fact, you will end up seeing lots and lots of horses in my built ins! I just love a good horse…I guess because they are my favorite animal and remind me of my old barrel racing days.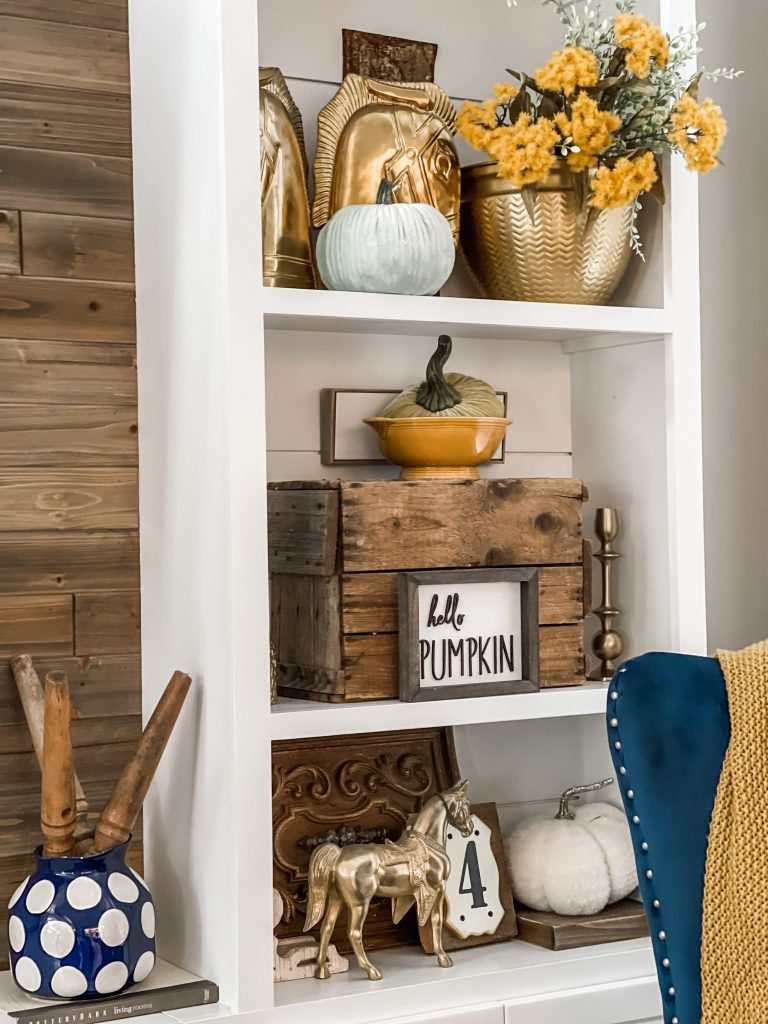 Another horse! Can you tell anything different about this one? You have to look closely…
And you also may remember this fabulous polka dot vase! I shared it in my HOBBY LOBBY HAUL VIDEO!
I personally love that little velvet pumpkin in the mustard bowl! I found the bowl at a junk store for around $1.00. It had a crack in it, but I turn it around and you never see it!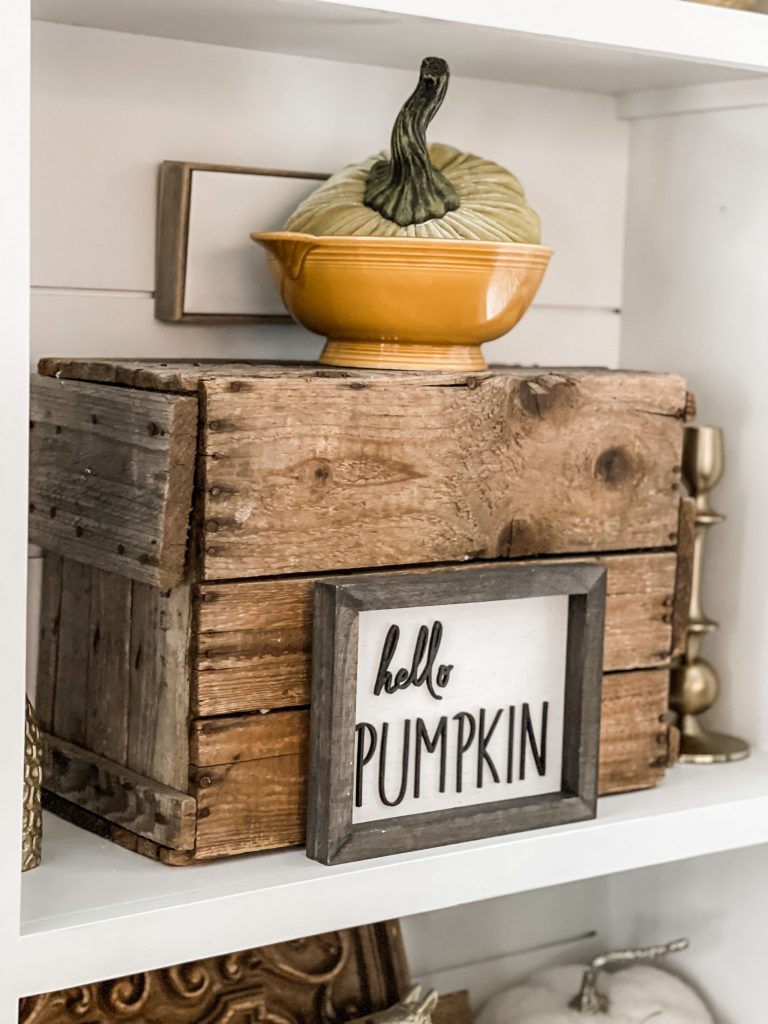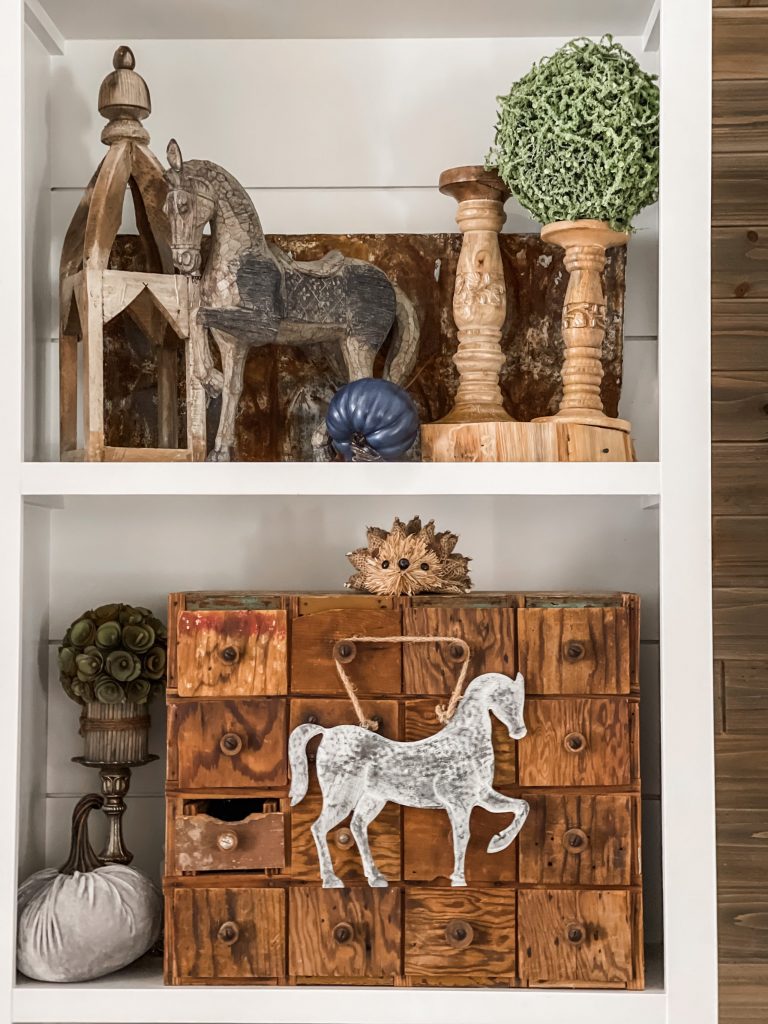 More horses! Aren't they fabulous! The wooden horse was only $7.99 from Burkes Outlet, and it is a FAVORITE!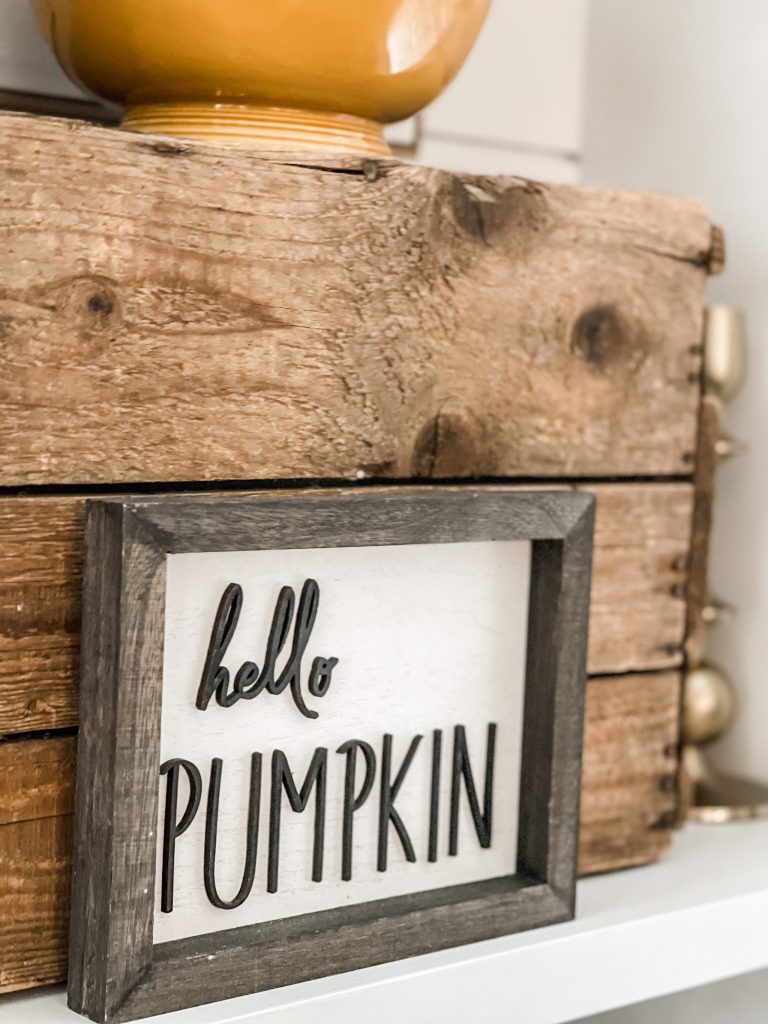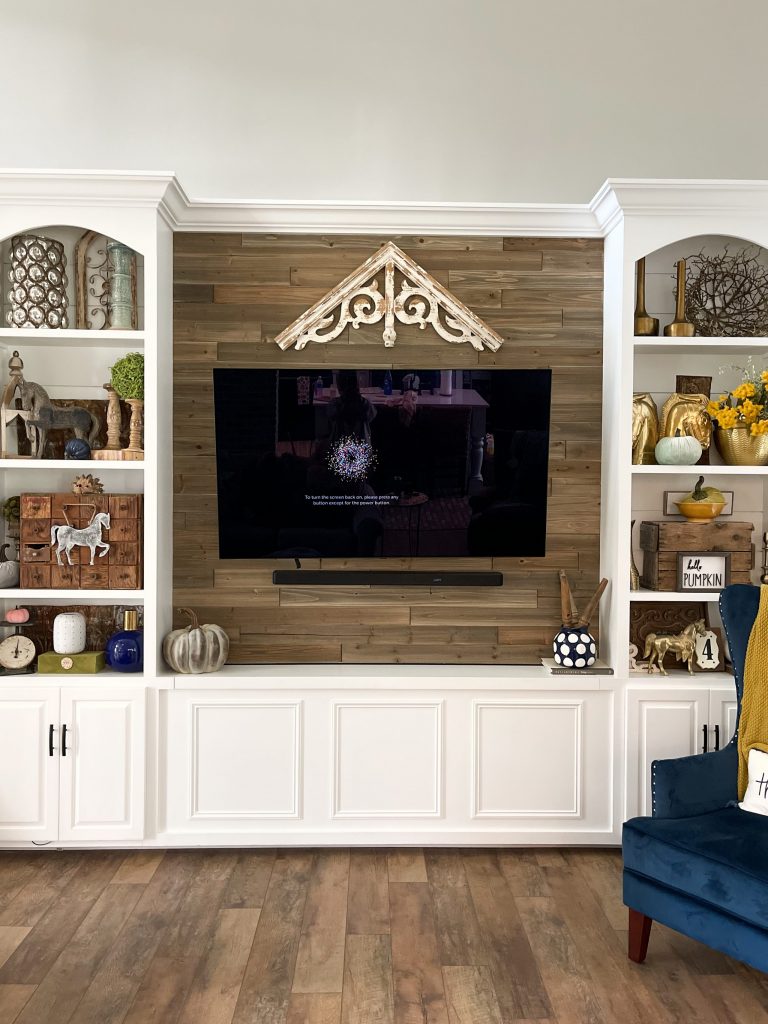 And here it is ALL together! We currently don't have a living room rug, but we will be getting a new one soon. Our kids and dog sure did a number on the one we did have! LOL. 
What is your favorite part?!?!
Be sure to PIN FOR LATER!!!