I love perusing the aisles at the local Dollar General to see what types of goodies they have for my home. Many times, they may not fit my style EXACTLY, but I can always find a way to make it my own! This is one of those times!
I saw this sign one day recently in my local Dollar General, and I immediately thought it was cute, even as it was…but even as it was, I felt it had a little bit of a generic feel. That was just my personal opinion, but nevertheless…I wanted to change it up!
I think the bows were the main thing throwing me off. I love me a good twine bow, but these just weren't hitting the mark, so I took them off!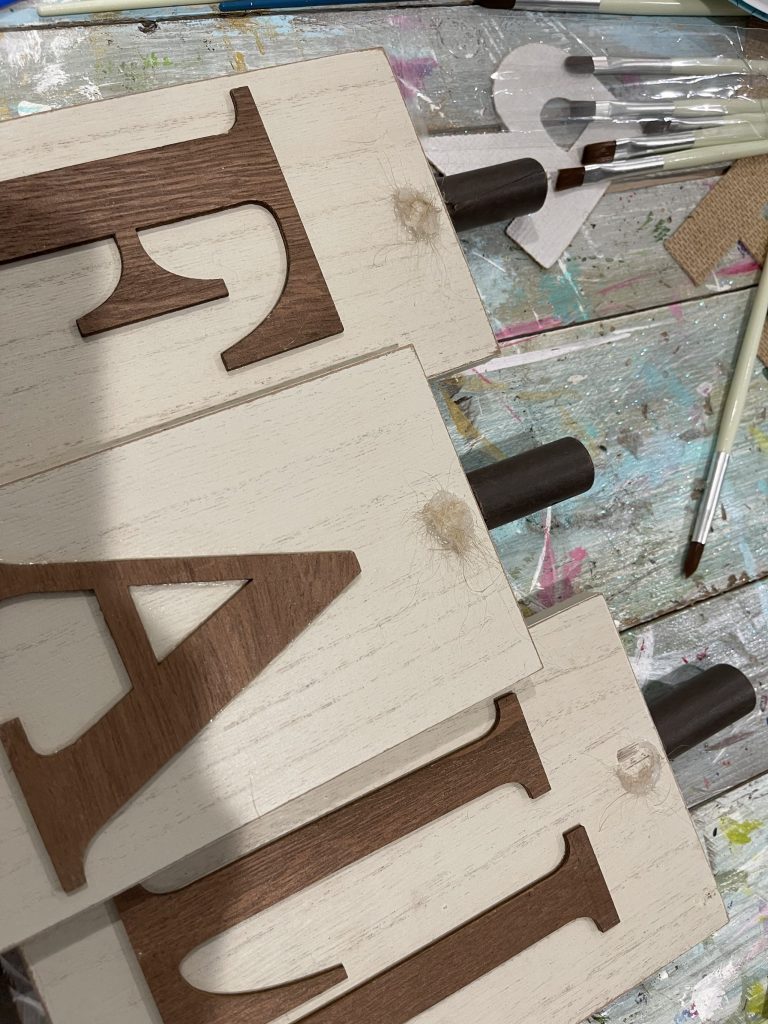 I also don't decorate super neutral for Fall, and even though the basic colors were nice, I wanted the FALL to POP! I decided to do that, I needed to paint it all! WHITE AND NAVY for the win!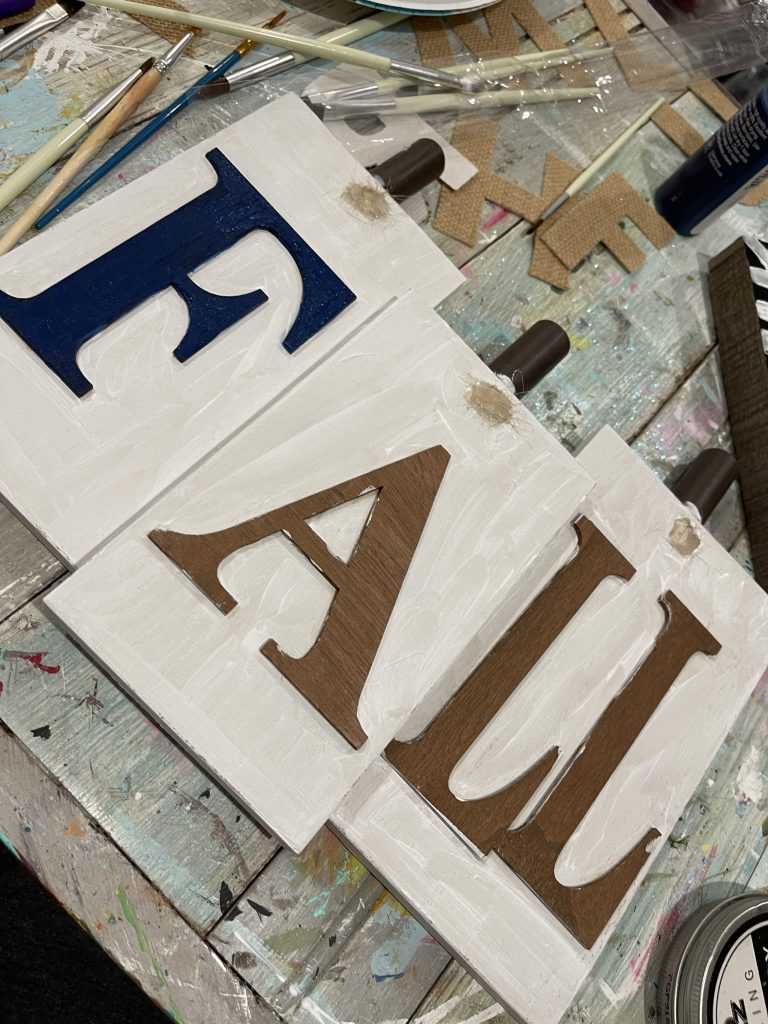 I started by painting the entire sign white. It was a darker ivory before, and I wanted it to be a more crisp white. I simply used snow white by apple barrel (.50 craft paint from Walmart).
I can't lie…the FALL was a little hard to paint because it was super difficult for me to not get the navy on the white. It isn't perfect, but it is still beautiful and the average person would never notice if they just happened to see it on my shelf. For the navy, I used admiral blue.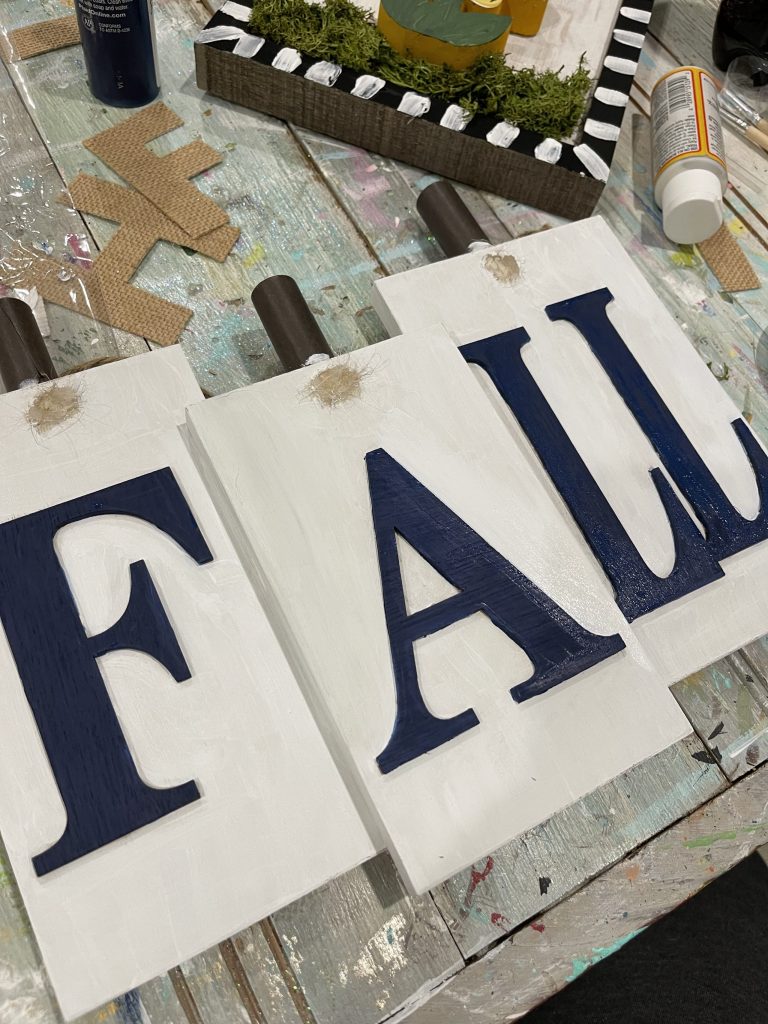 I think in the end, it pops far more than it did with the neutral tones! I painted the stems navy too, and I think it really made them stand out! Then….the BOW!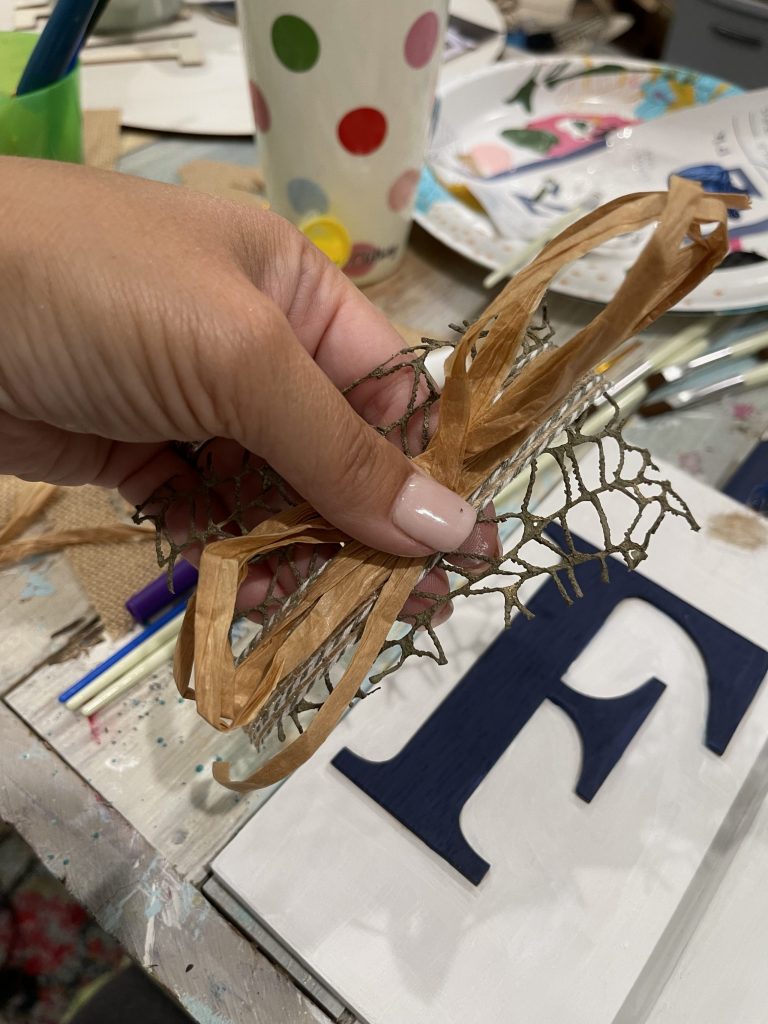 Of course changing the bow was a game changer- it always is! I simply took some different ribbon choices and raffia and made little bows with it!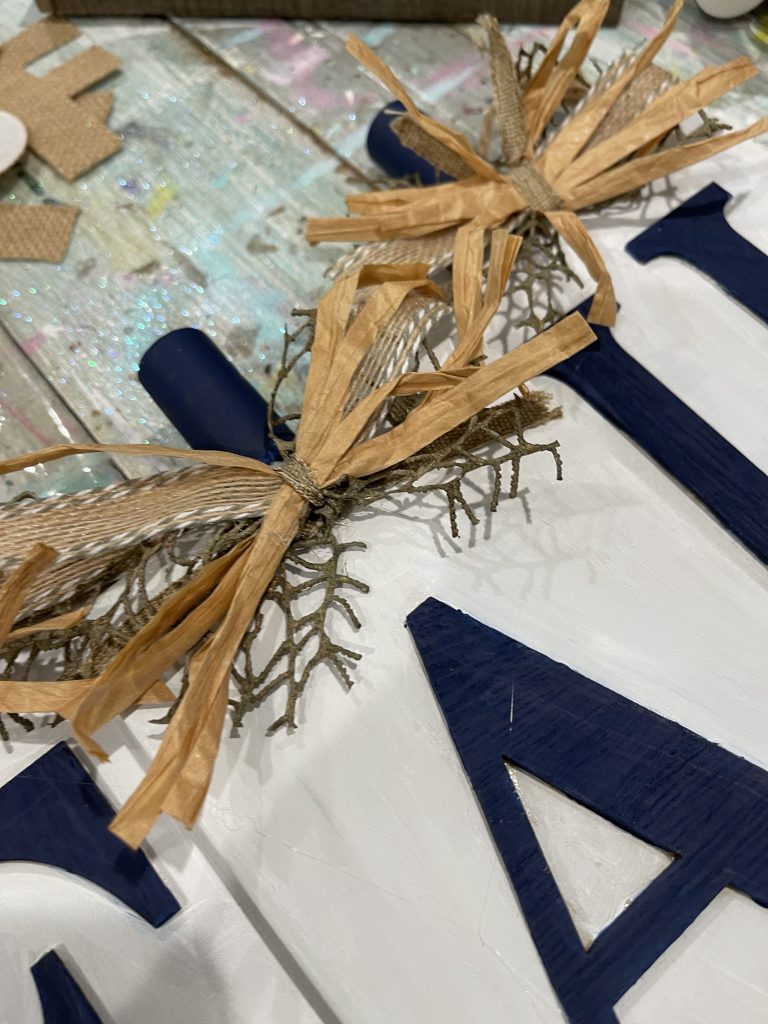 I have this in my laundry room, and I sure do LOVE its new look!!!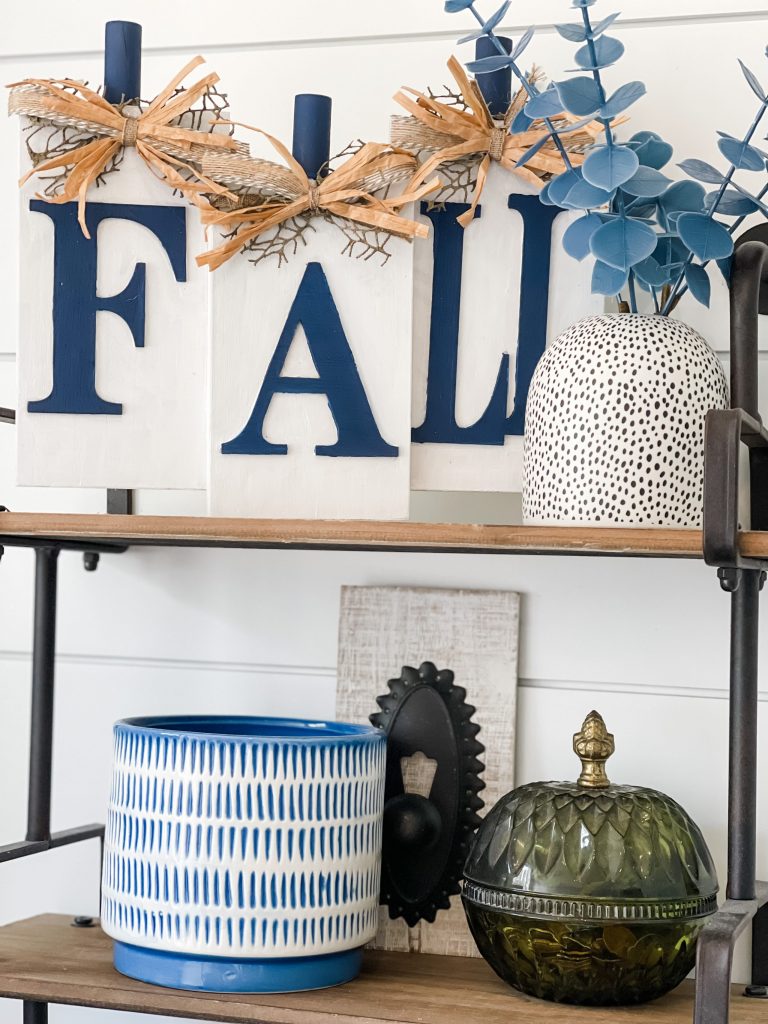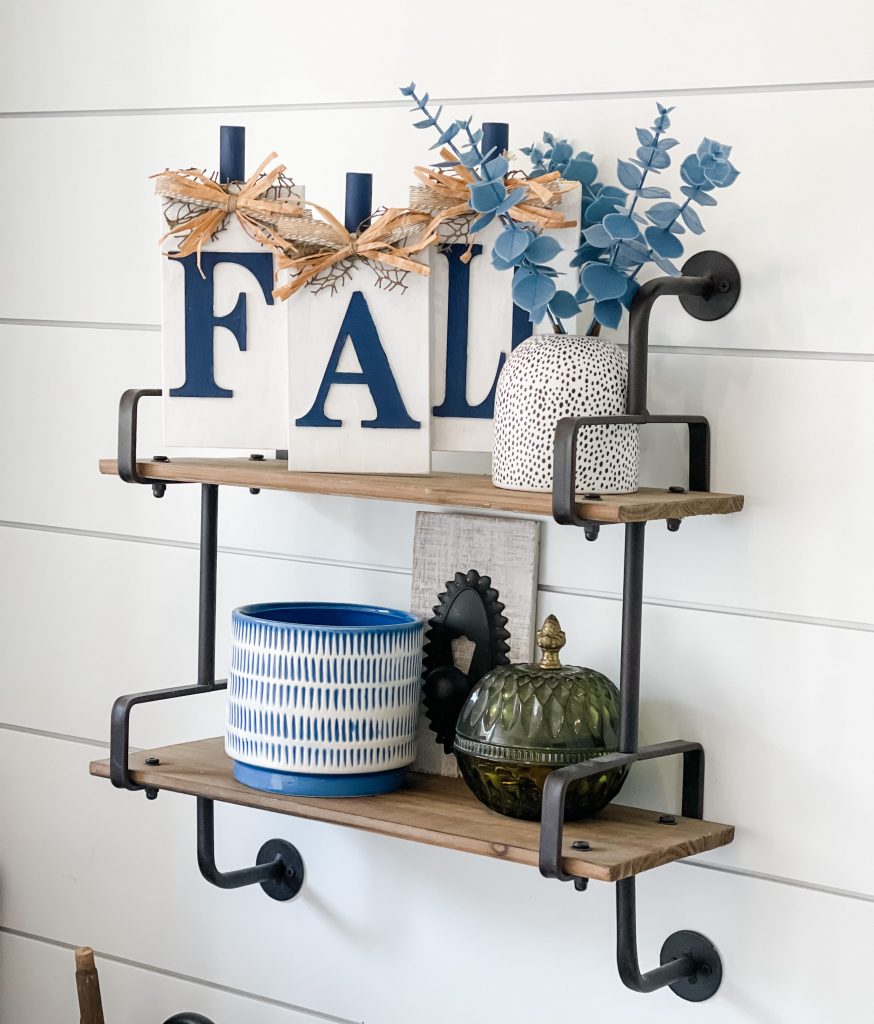 How would you change your sign up to better fit YOUR style?!
PIN FOR LATER!