The laundry room is one of those rooms that you dread to even go into, or maybe that is just me?? But, nevertheless; it isn't most people's favorite room of the house!
Well, let me start by saying this…it isn't mine either! haha. I get so tired of loads of laundry, and my least favorite thing- PUTTING IT AWAY!
But, even though I may not ENJOY the laundry room for its intended purpose, I do have to say that I am in love with the beauty of the room, in general!
We went with a very classic look, with shiplap walls and brick flooring. To bring in color, we used Tidewater on the cabinets with hardware from Hobby Lobby! There are very few "decorations" in here, but what I did use, I tried to keep classic and fairly neutral. Oh yeah, and of course I had to have a chandelier!
I hope you enjoy my little tour! It is small, but it does the trick!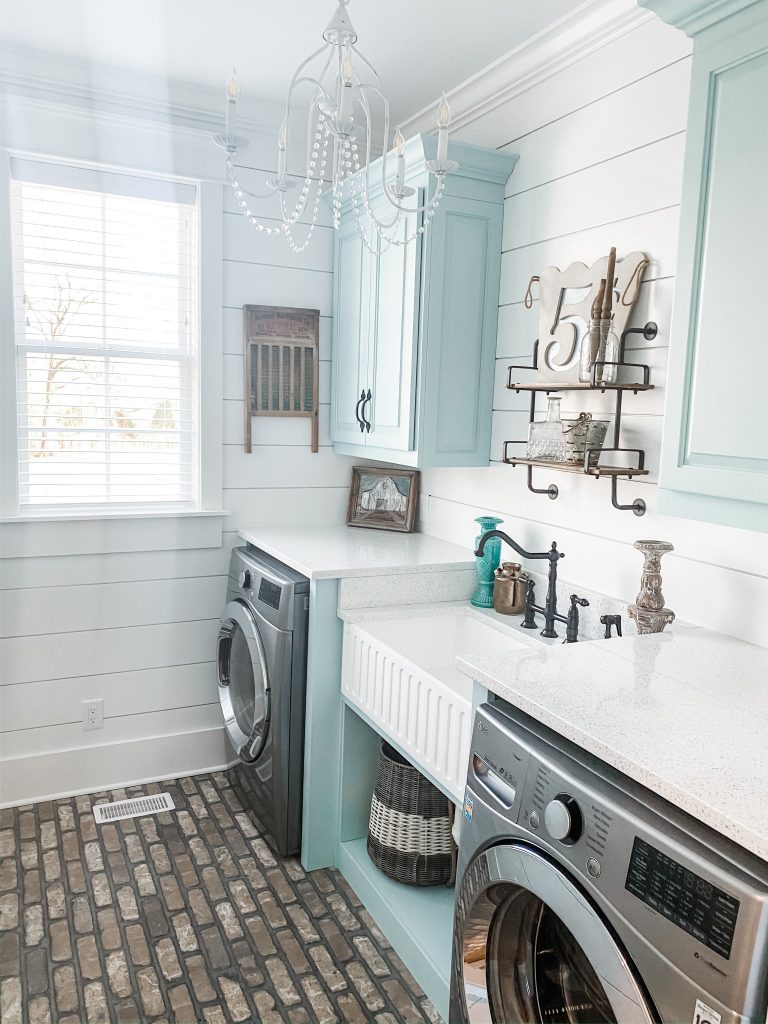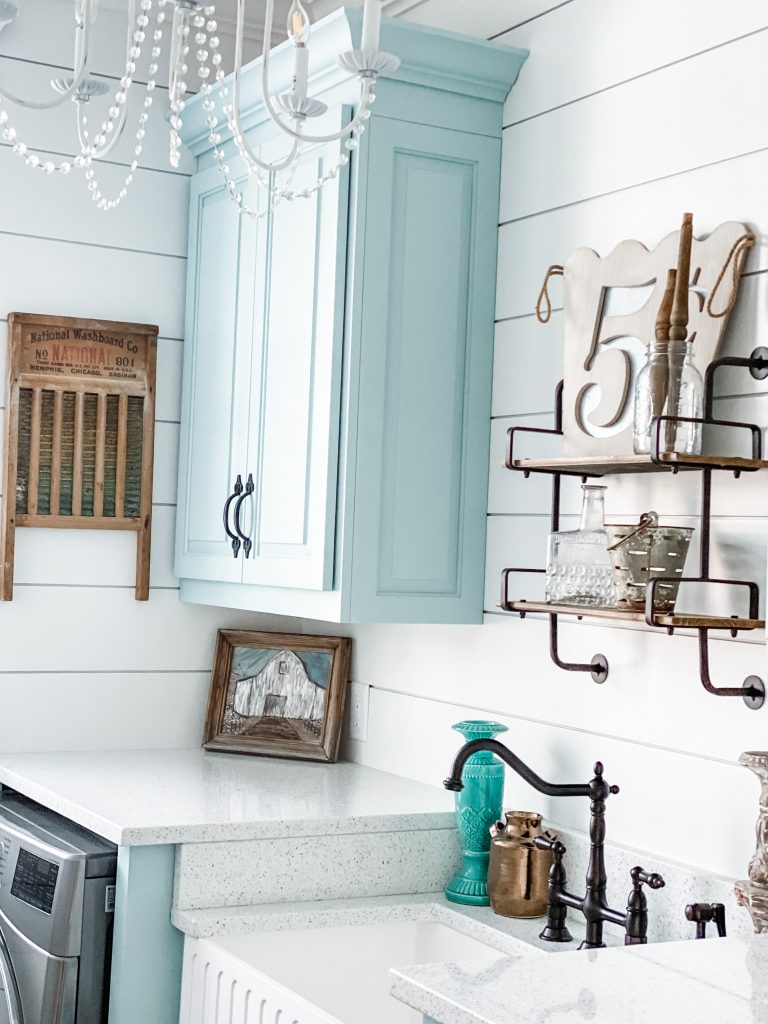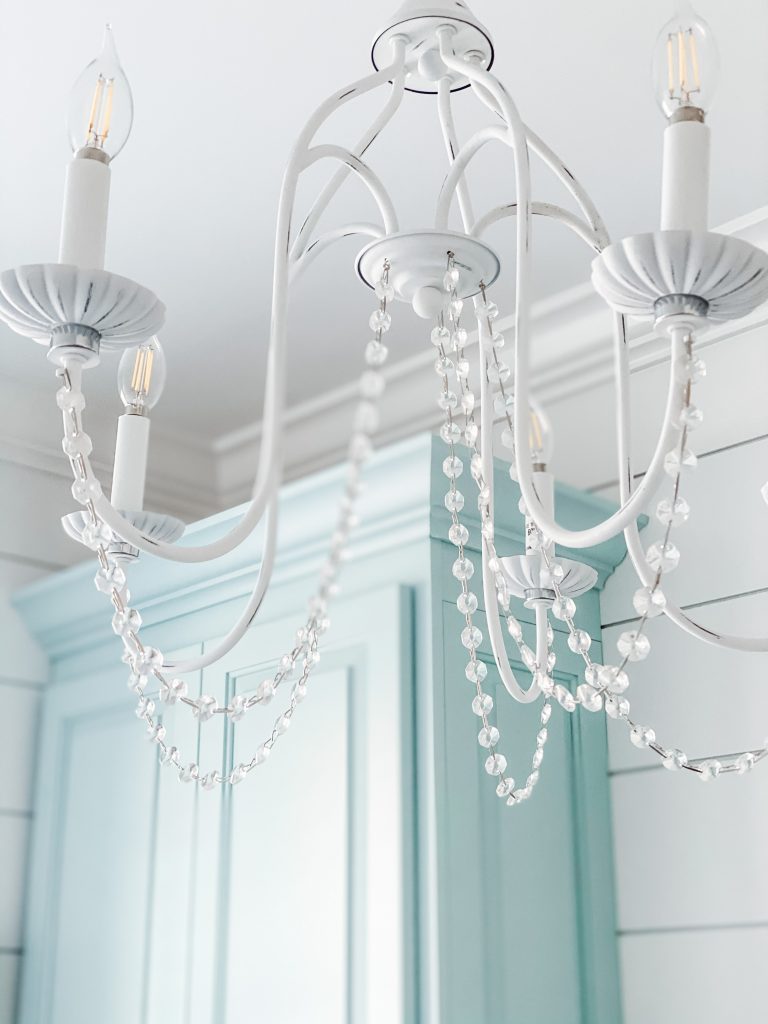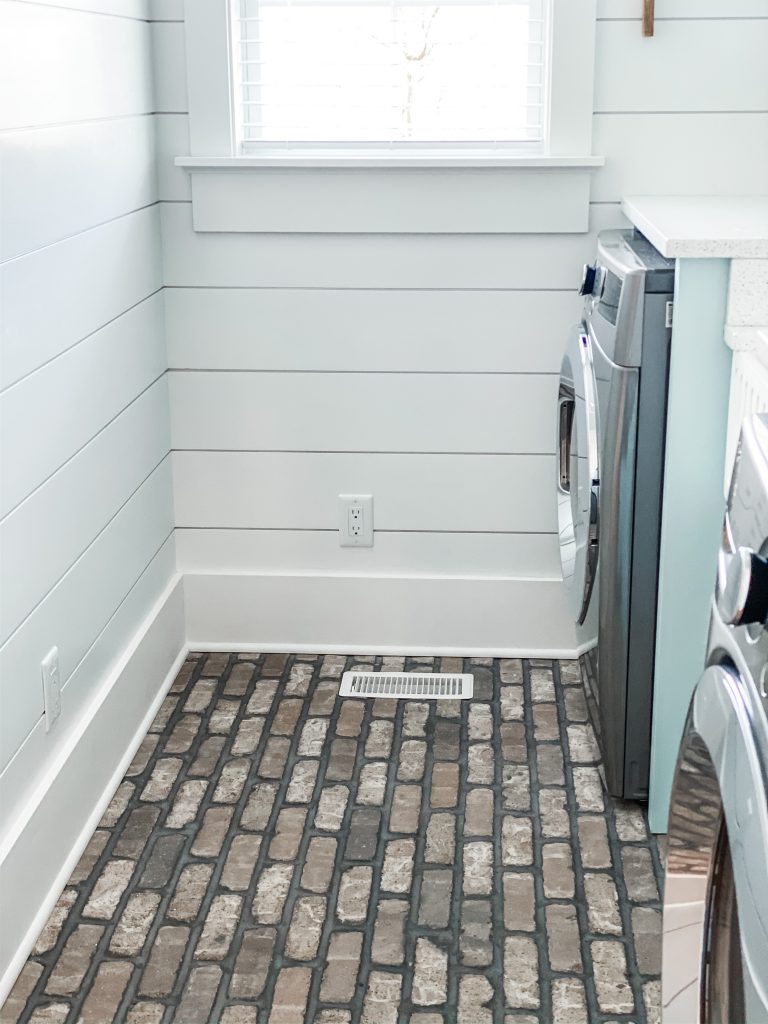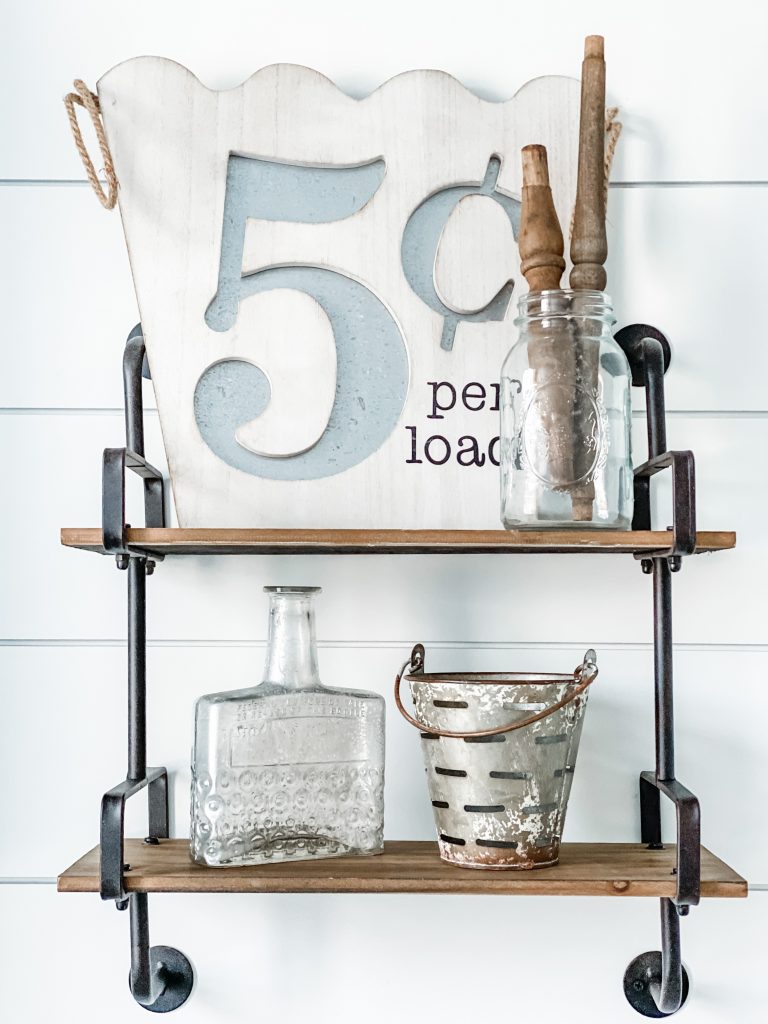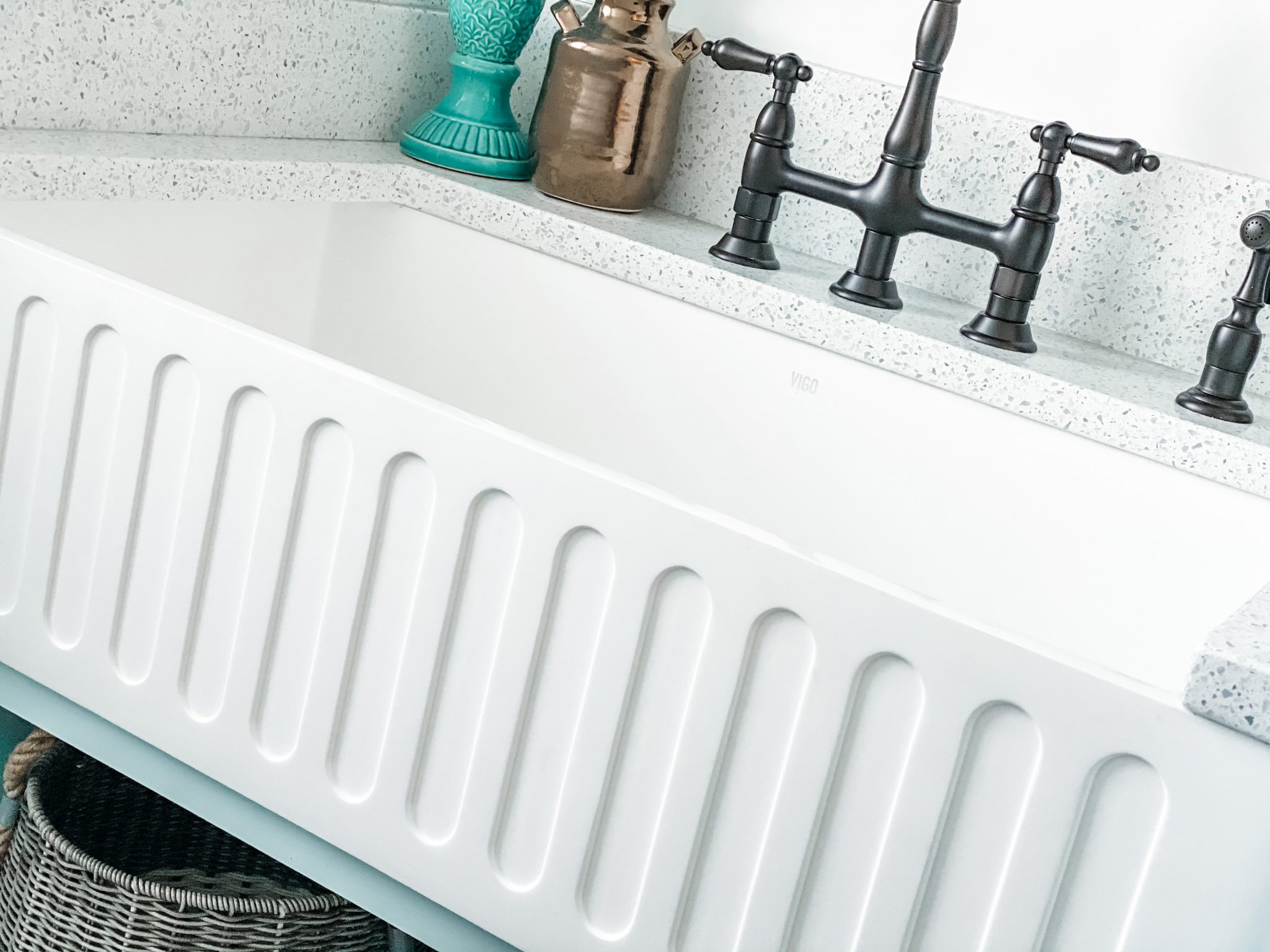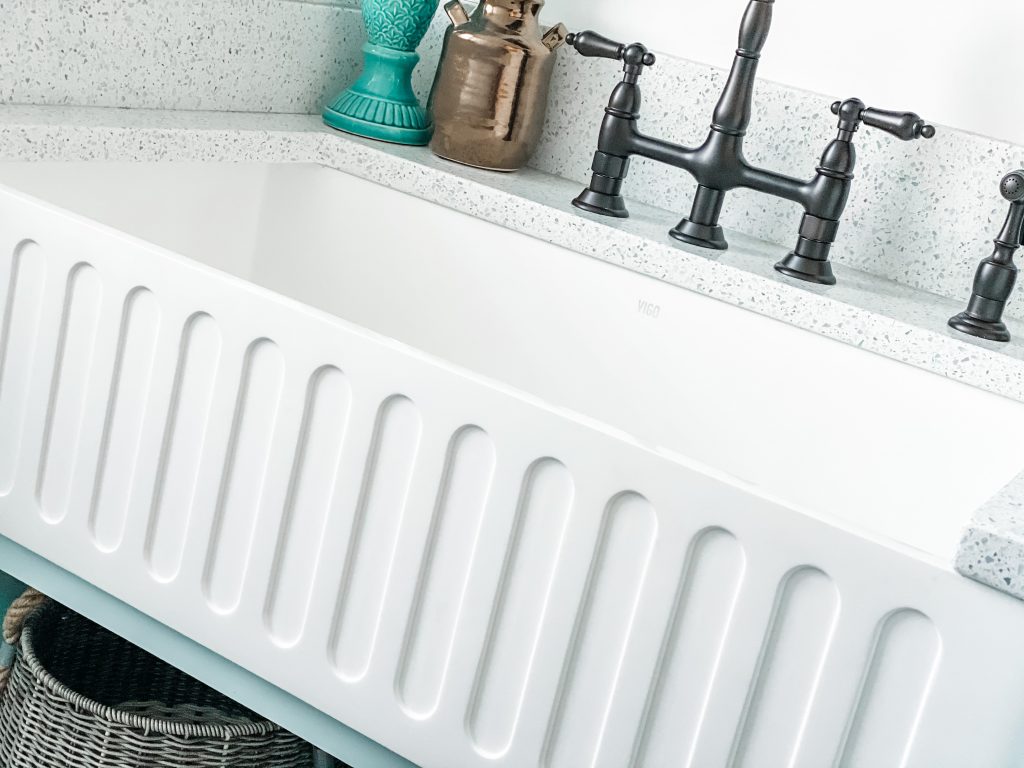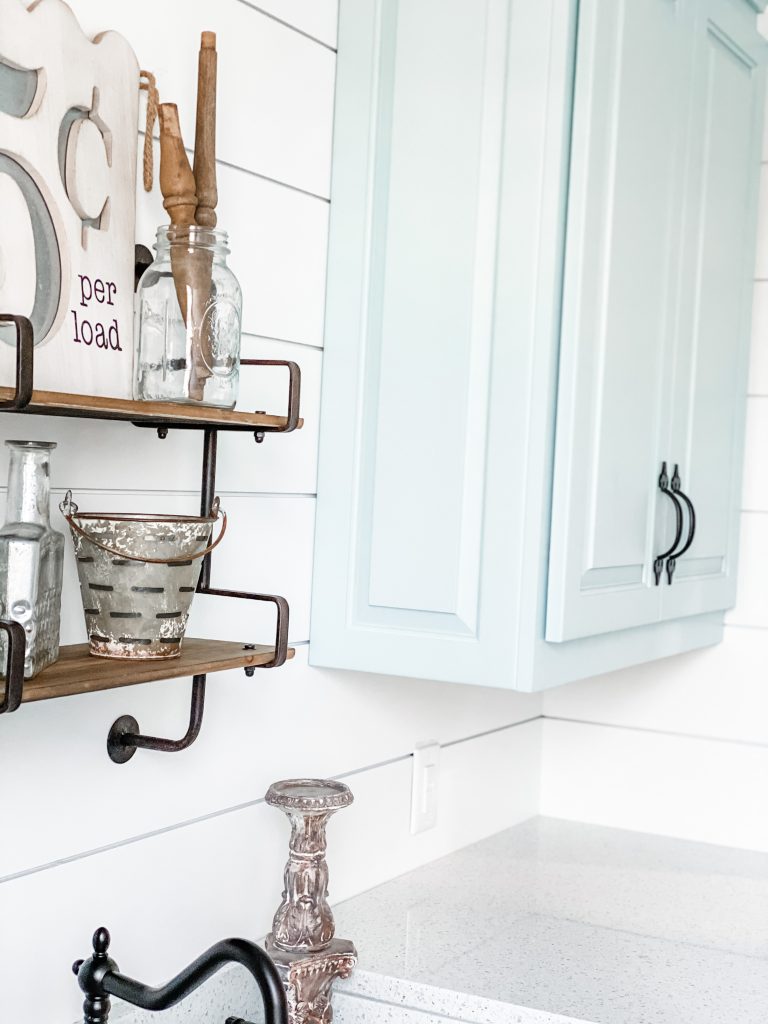 Like I said, it is not big…but I love the look, style and functionality of it!
Be sure to PIN FOR LATER or share with a friend!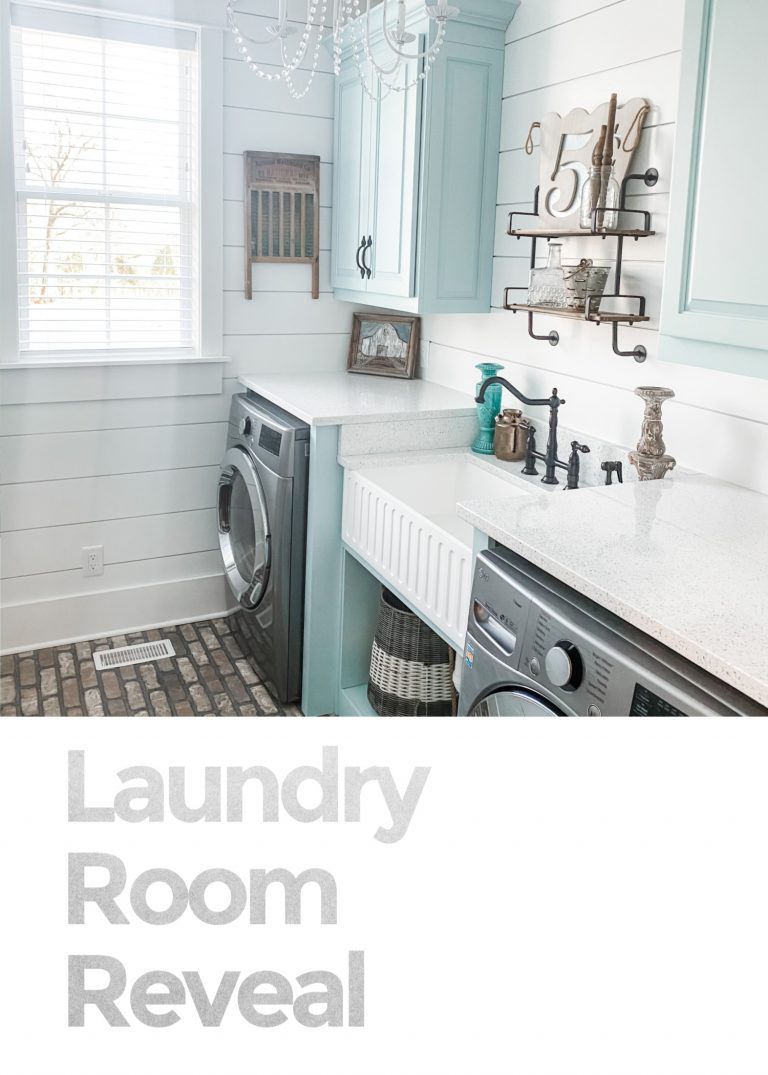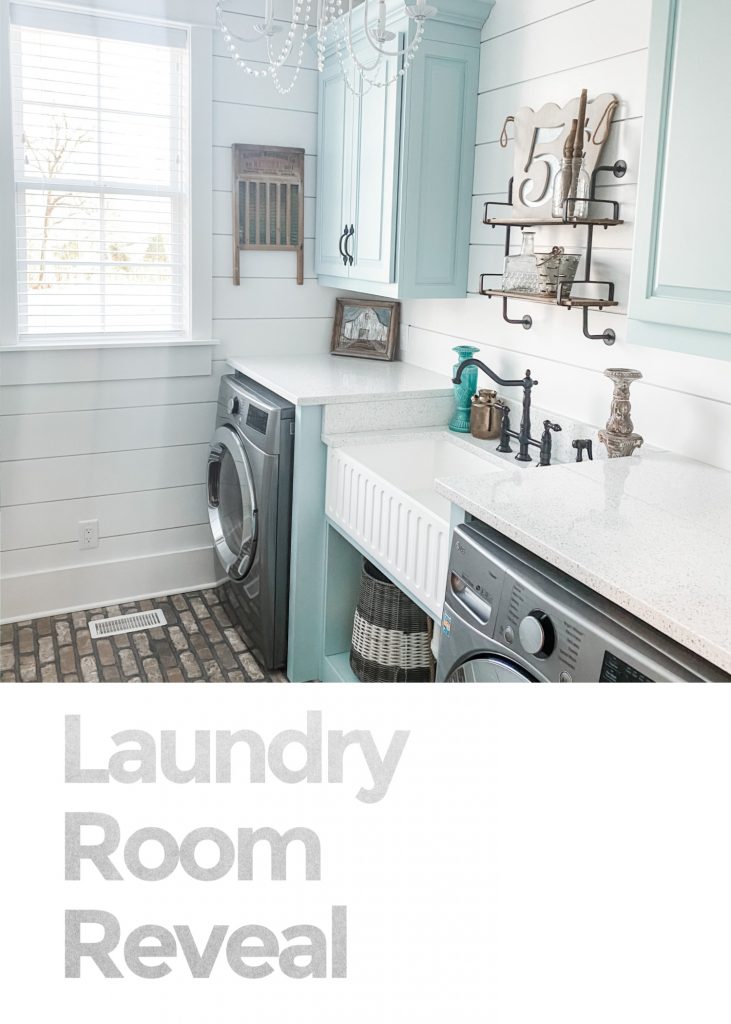 FOLLOW ON SOCIAL MEDIA!
Facebook|Instagram|Pinterest|YouTube|Email