When you are building, remodeling or just plain revamping a home, there is always one thing that can make or break the look of a space. That is FLOORING.
We have flipped numerous houses in the past 13 years, and in doing that, we have found certain products that we love!
When renovating the Foreclosure Home , we found our flooring from an unlikely place, Sam's Club! We had looked at numerous places for flooring, and our very favorite was there, so we took a chance, after reading reviews, and decided to give it a go!
Y'ALL. We absolutely loved it. It was easy to install, super budget friendly, and beautiful…all in one. It was a winning combo! We never once regretted using Select Surfaces.
Fast forward a few years later, when we were building our forever home (the one we are in NOW finally! whoo hoo!)
We KNEW we wanted laminate flooring. It was by far the best fit for our family and our needs. That was never up for debate at all. We knew that the durability would be able to withstand the wear and tear of what we knew our family would need! So, what did I do? I looked to Select Surfaces again for our flooring needs. It was my first choice, seeing as I knew how wonderful their product was already!
At this point, I was pleasantly surprised to see that their flooring had gotten even better! They had more color selections, they had improved their thickness and moisture resistance and more (check out their website HERE and see for yourself!). Once again, I was sold.
You may remember me going live on my Facebook Page asking YOUR opinion on which color I should use in my new home…and giving away a $500 Sam's Club gift card? Well, you all were thinking JUST LIKE ME…and we all agreed that DRIFTWOOD was the best pick.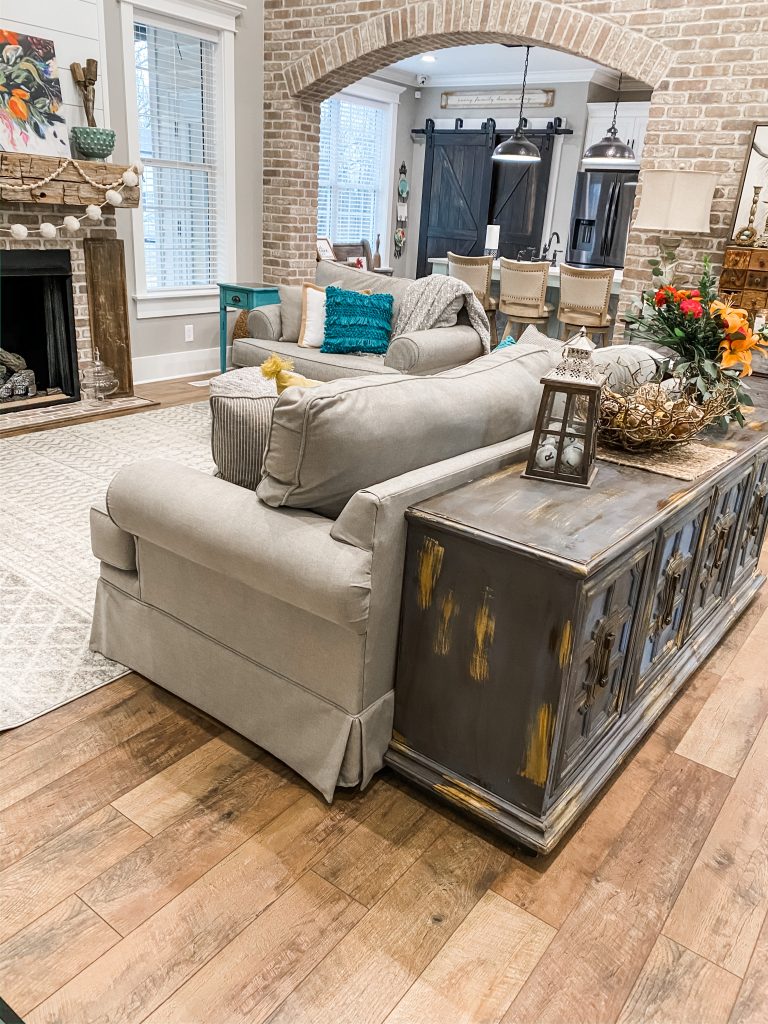 I could absolutely NOT be any happier! It has been the absolute perfect choice for my home! We actually used this in EVERY area of our home, except the bathrooms and where we used our brick flooring (kitchen, entry and laundry room). I wanted to share some pictures from our living room so that you could see in person just how fabulous the flooring truly is. As I finish decorating more and more rooms, you will continue to see more pictures!!
To say we receive compliments on it daily is an understatement…and who would have EVER thought…Sam's Club?????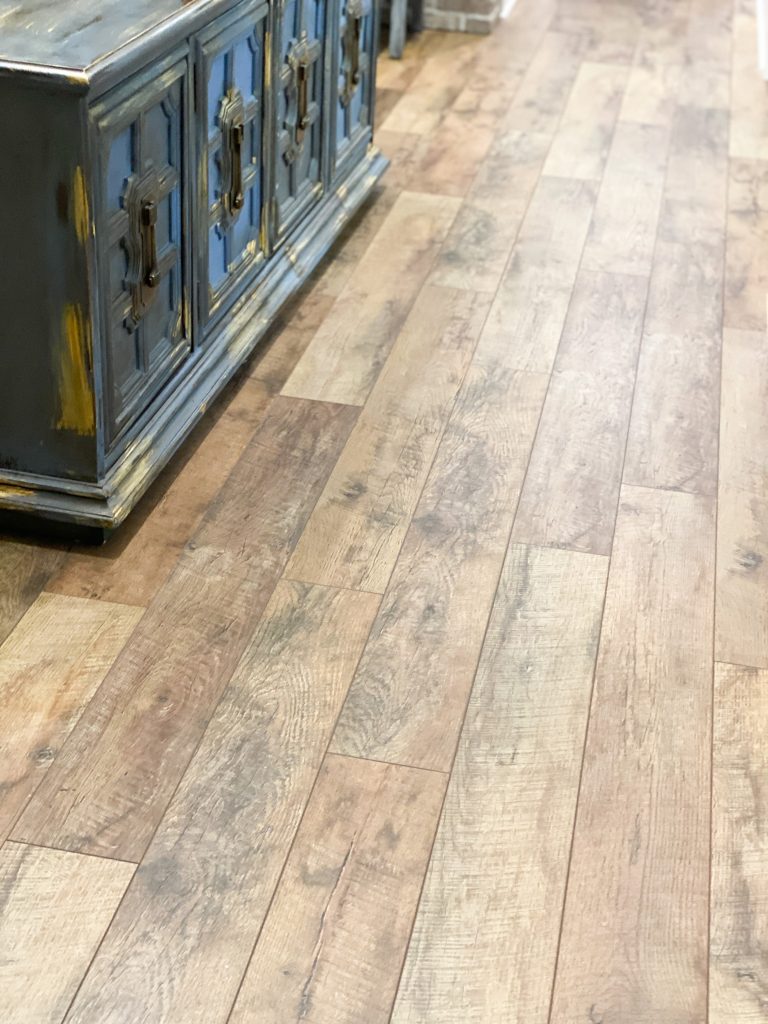 So, if you are in the market for a little revamp in your home OR if you are building your very own dream home, I can say with 100% honesty, I would recommend Select Surfaces all day…everyday. You can look online at their website, or go to your local Sam's Club (or shop online). They make it SUPER easy for you!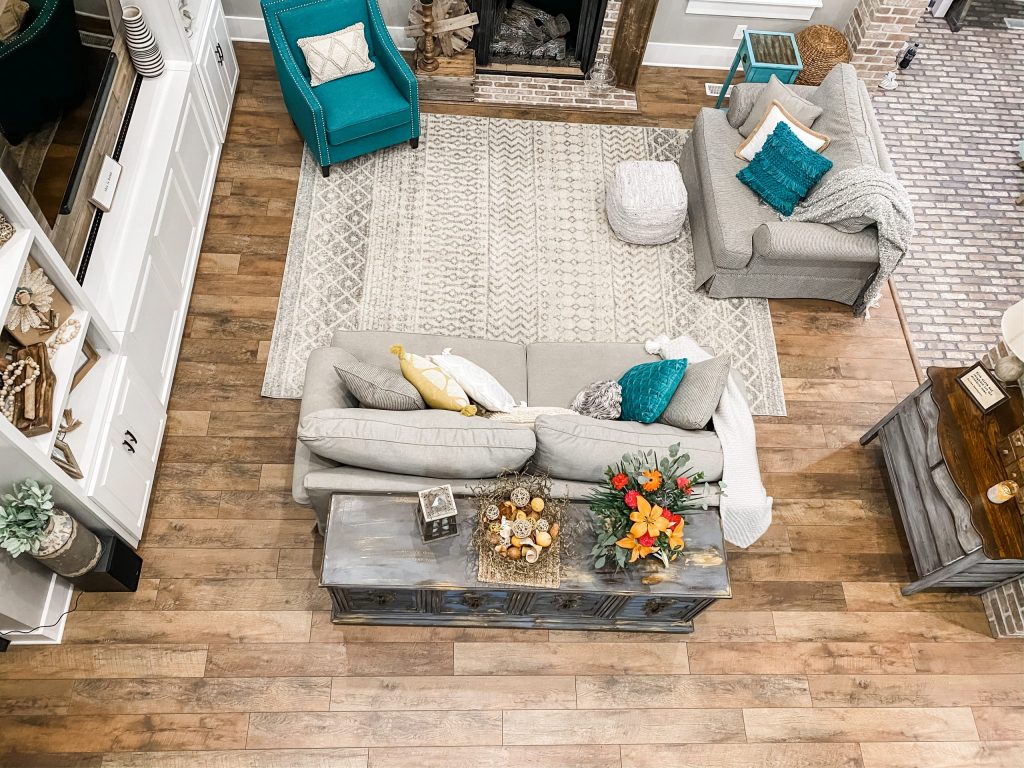 If you want to see the exact flooring I got, you can go right here! DRIFTWOOD SELECT SURFACES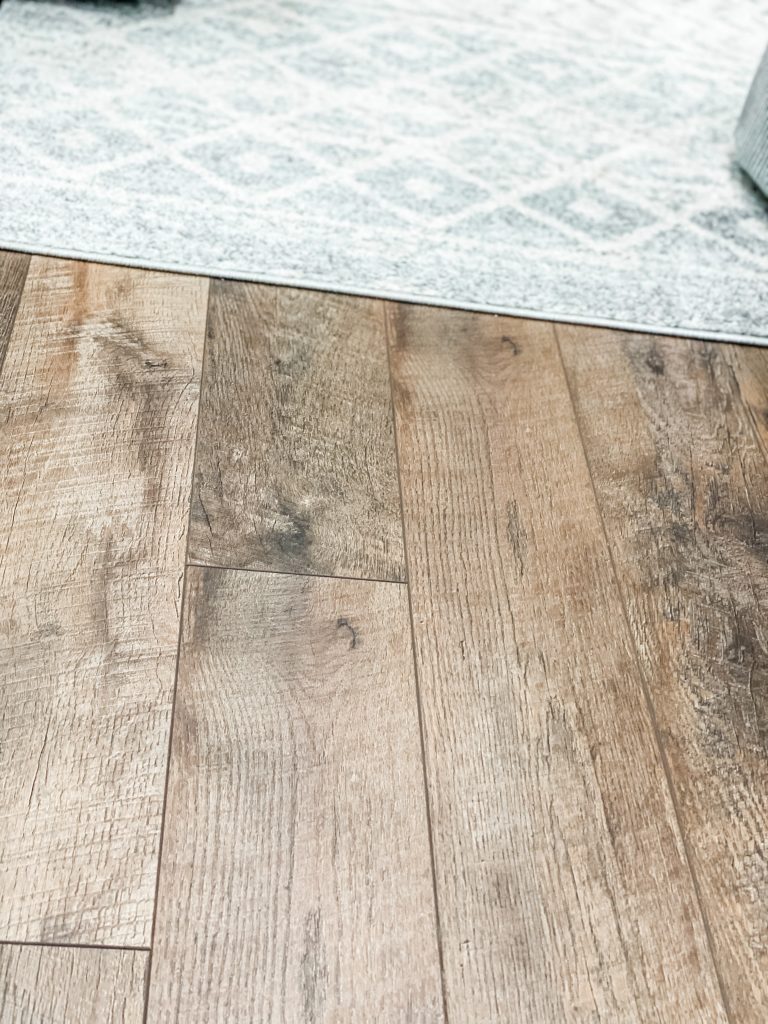 Oh yeah…and BE SURE to tell them Brooke with Re-Fabbed sent ya 😉
PIN FOR LATER! You don't wanna forget, ya know?