Room Reveals are my very favorite! It is just so fun to see an outdated, bland room come to life. Sometimes reveals are spectacular, with many elements brought together to bring change, including walls being knocked out, new flooring and lighting, and the list could go on. Other times, it is just simply some fresh paint and adding in all of your own decor and accessories to bring the room to life. Today, we are looking at the latter of the two.
**If you are just finding this blog for the first time or haven't been following along for very long, I will give a brief rundown on what's going on here. You see, we just moved out to our 20 acre farm so that we can build our dream home! In the meantime, we are living in a single wide mobile home; where I am turning this simple house into our home. To catch up, check out this post here.**
So, the living room in our home was like every other room- BLAND. It had zero character or appeal, but it had plenty of great space. Although we made a very large downsize, this room does not feel cramped at all for our family. By adding in my own furniture and decorative accents, along with a light gray paint color (Madeline Steps) on the wall, this room was COMPLETELY transformed! Folks, it doesn't take a lot of money to make a simple house feel like a home. I hope I am able to really show you that in all of my posts for this home.
*There may be some affiliate links used in this article.*
Here is a few BEFORE pictures as a reminder of what we came from!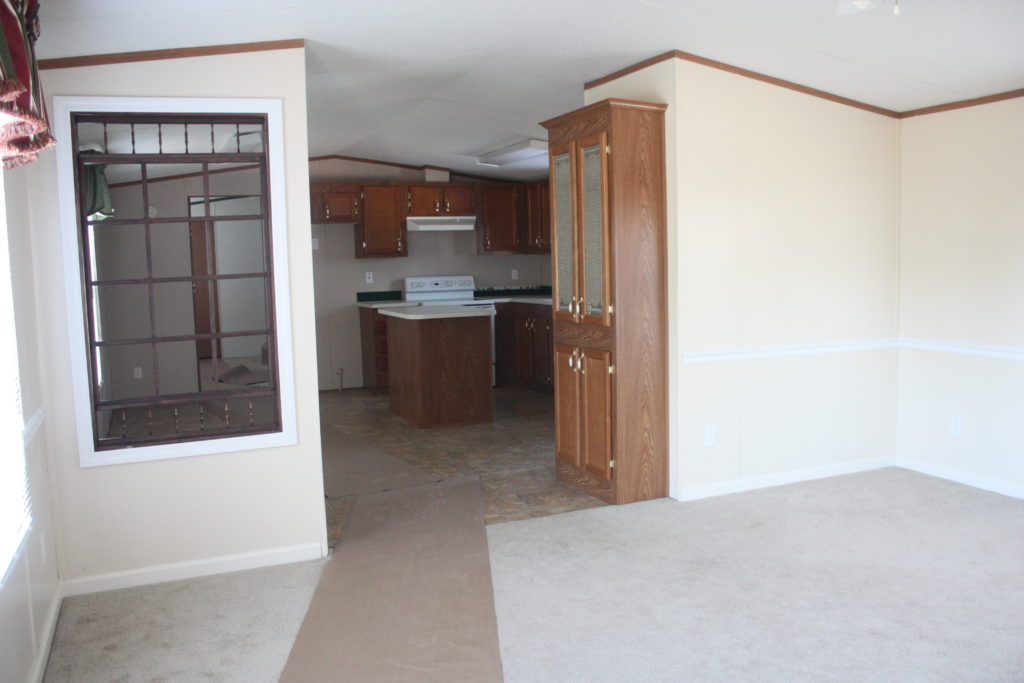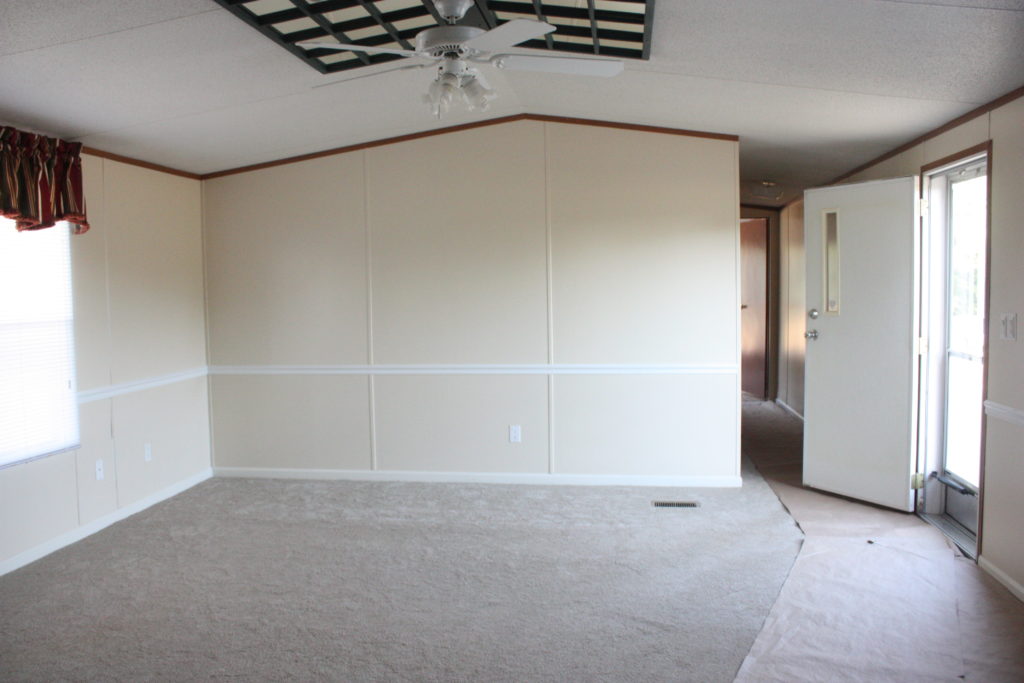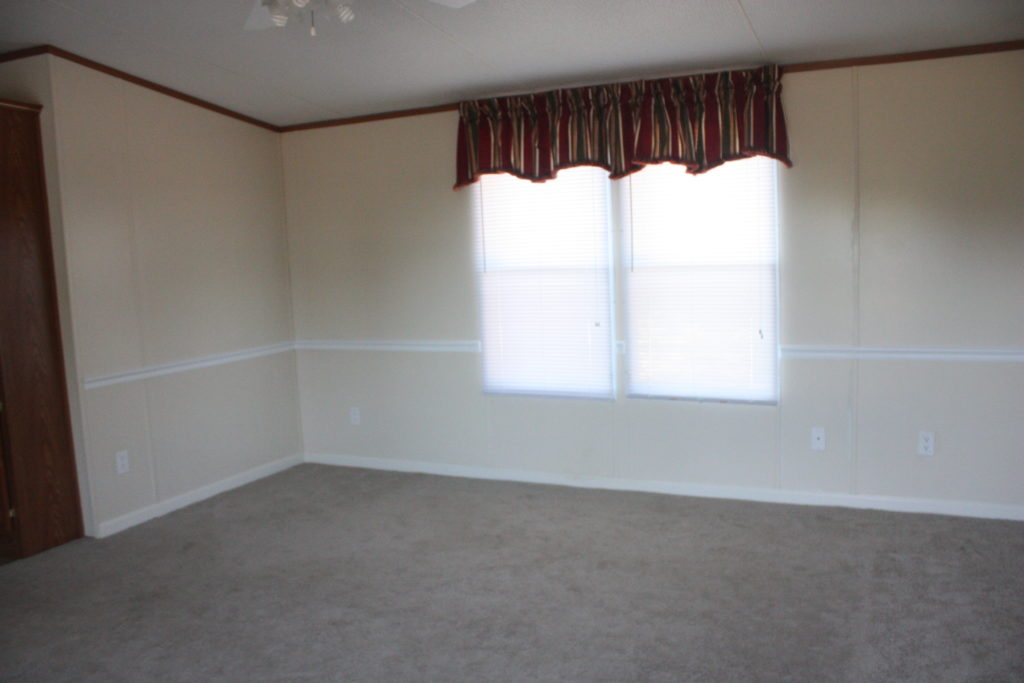 As I have mentioned in previous posts, this home is being done on a TIGHT budget. Any money we put in will likely not be gotten back, so we are trying very hard to make this place look great and feel great for a little of nothing. We want all of our money to go towards our home, shop, land, etc… and not this place. BUT…despite the fact that my budget is limited, I am still working to make this home look the very best I can because it is MY home for now, and I want to feel happy in here!
So, check out our living room reveal!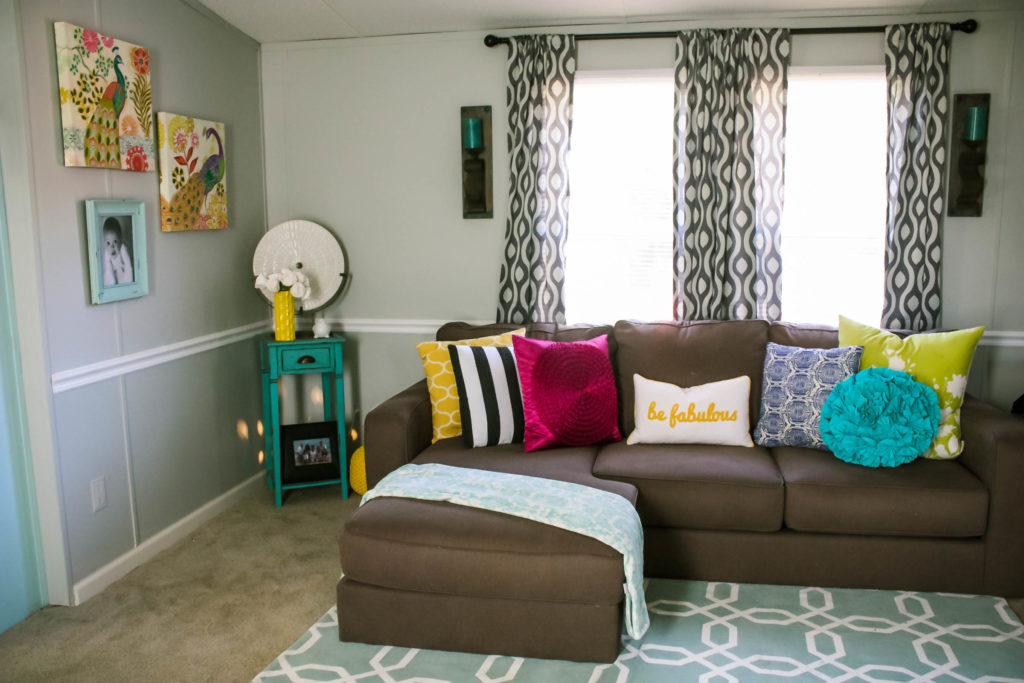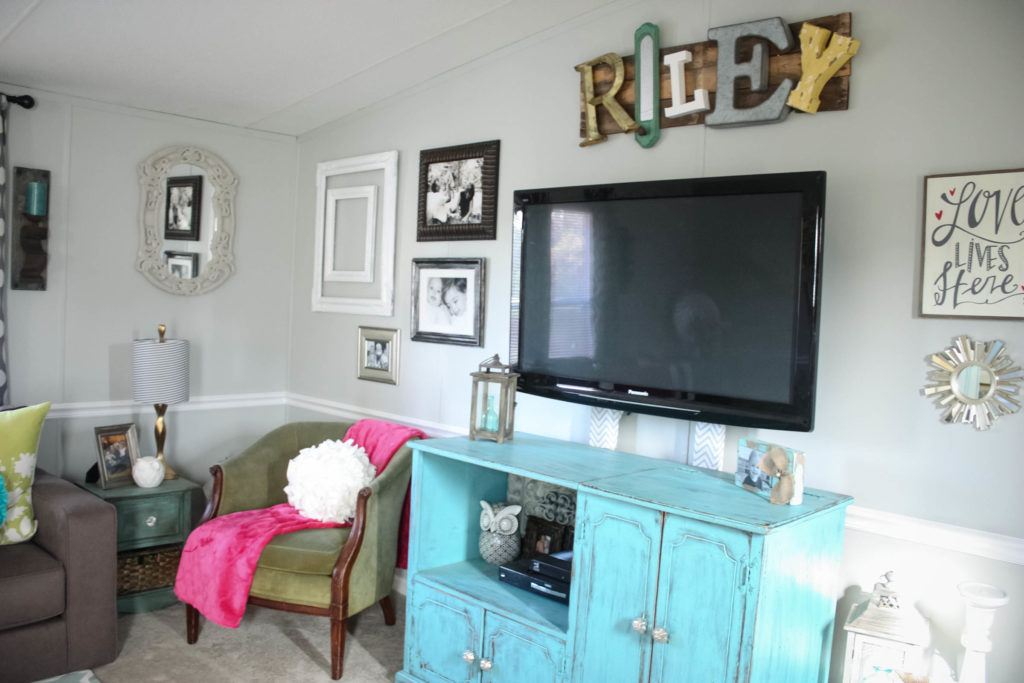 I am still as in love with my RILEY sign as the day I made it! This is such an easy project that adds a real bit of eclectic fun to a space! See that full tutorial RIGHT HERE!
As you can see, color is my friend in this house! I wanted a FUN space! I wanted to feel happy and vibrant when I was in here, The space is so much smaller, and I just thought this look would really brighten up the space. Luckily, I had 98% of these items on hand already! The only thing I had to purchase for this home was the couch. Our other couch sold with our foreclosure home, so we didn't have one anymore. The rest of the furniture was in different areas of our previous home, as well as all of the throw pillows and wall decor. You may remember most of the throw pillows from my Master Bedroom in our previous home, and the curtains from my office! The green chair was FREE from a friend who no longer wanted it. One of the legs had broken off, but I had my good buddy Shara from Woodshop Diaries repair that for me, and it is good as new. I love this vintage chair!
So- what do you think of this room makeover?! Do you love the pops of color? I can't wait to show you what I am doing for Christmas. It is totally different than what I have done in the past, but it is going to look great in this room of color! It may surprise you 🙂 **You can see the Christmas Tour Here!**
Shop this colorful look on Amazon! They have LOTS of beautiful decor on a budget!
If you like keeping up with how I am ever changing this single wide mobile home into a cute, fun home- follow me by email to never miss a post!

If you enjoyed this post, I would love for you to SHARE or PIN!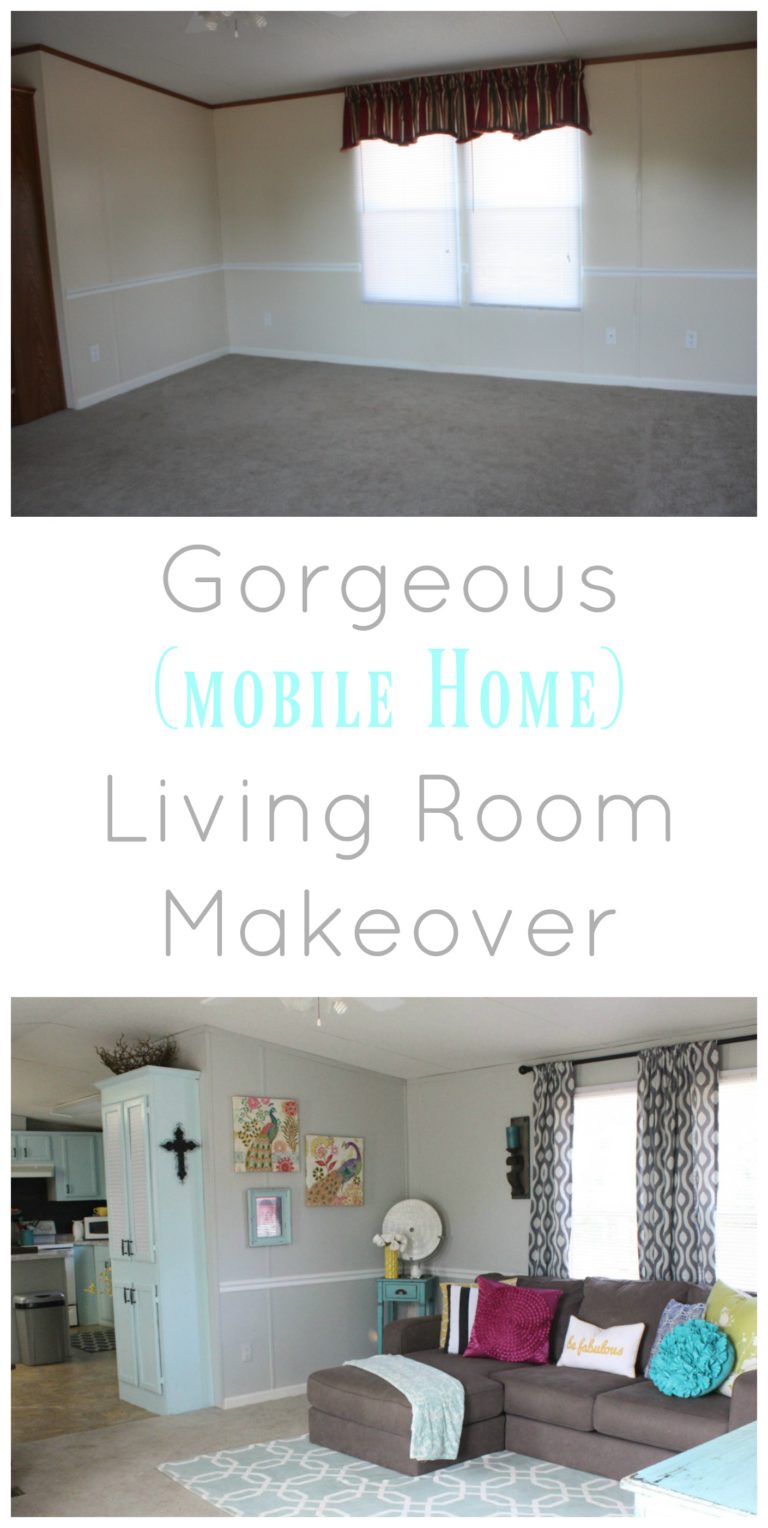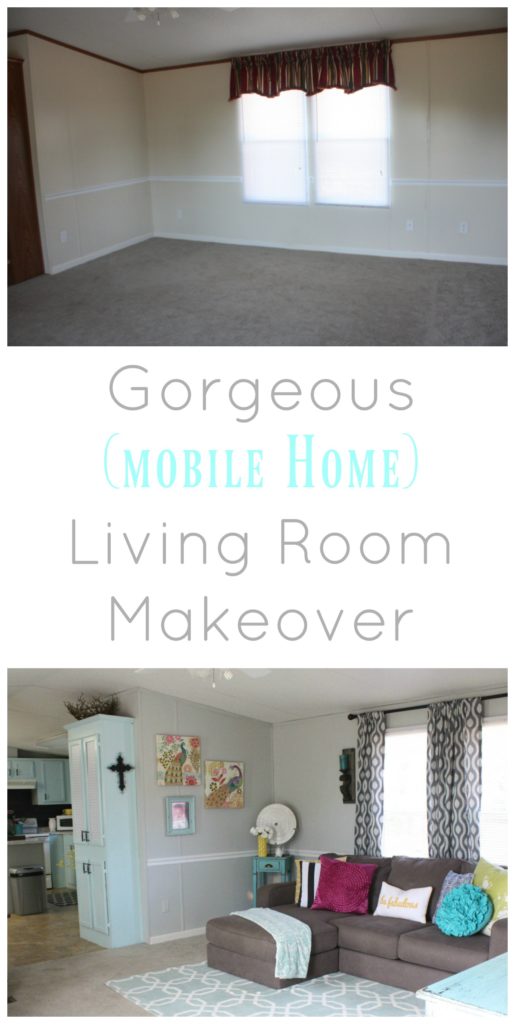 Follow Along on Social Media!
Facebook/Pinterest/Instagram/Twitter