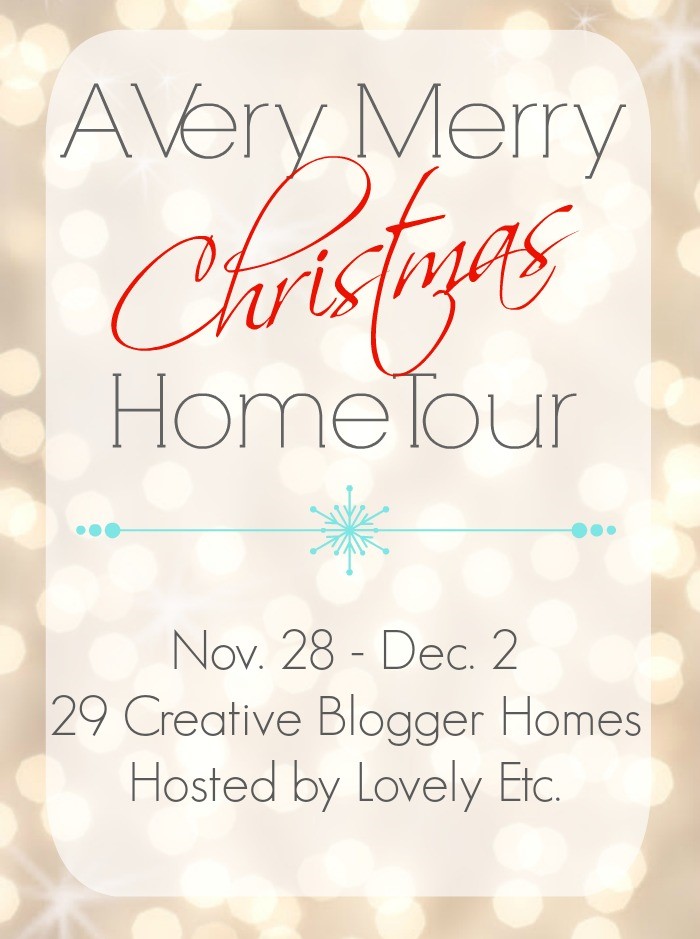 Welcome to my home, friends! I am kind of like Elf…Christmas is my FAVORITE! I seriously love to decorate for the season, and most of the time, I go all out.
This year, things are a little different. I realize that many of you visiting my home tour today are brand spanking new, so let me give a very quick recap to where I am right now! You see, we recently bought a 20 acre farm that we plan to build our dream home on soon–but in the meantime, we are living in a single wide mobile home! Things are tight, but that doesn't mean I don't still decorate and make it as much my own as possible! SO…this is somewhat different than home tours I may would typically do, but nevertheless; this is the one for now- and I have to be honest, I LOVE it. I truly do. One thing is for sure and certain, the HOUSE has nothing to do with a HOME.
This home tour is in correlation with several other bloggers that have all gone in together to share their Christmas homes with you, as well as an AWESOME give a way for $600 in Paypal cash (enter at bottom of post)! I am so excited to be a part of this tour, and I hope you will take the time to visit some others at the end of the post.
So, take a step in (literally) and enjoy some bits and pieces of our Single Wide Christmas 🙂
As you step in, this is your view. You literally stand right in our living room!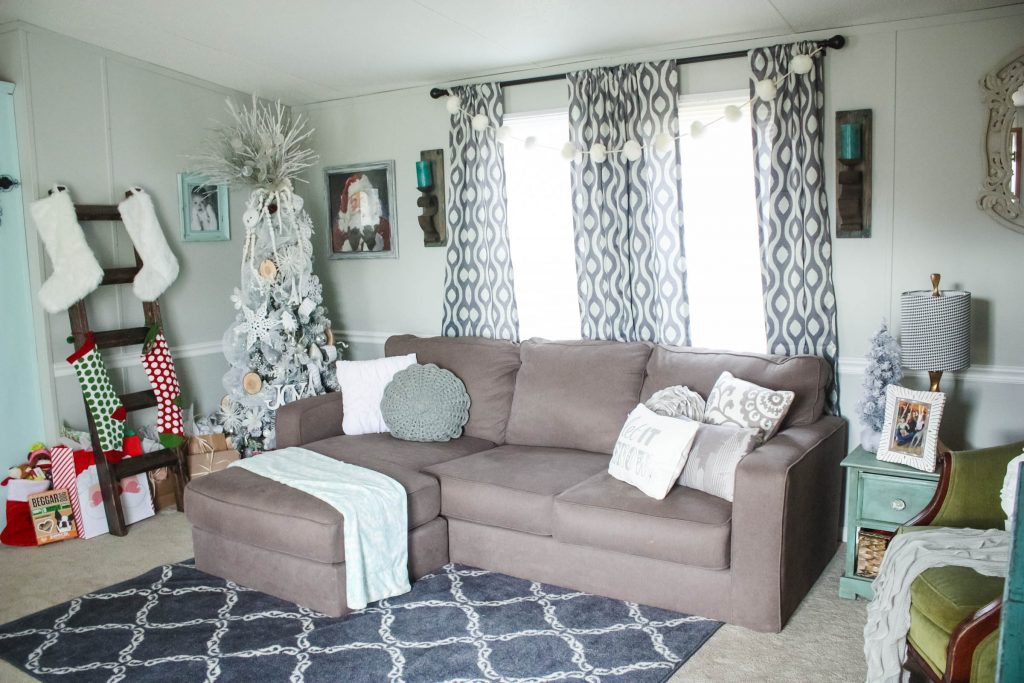 As you can see in the corner, I used an old sled and a cheap wreath for a little festive look to fill up that blank space. The empty frames got a Christmas feel by adding a berry wreath that I have had for years and a little burlap ribbon.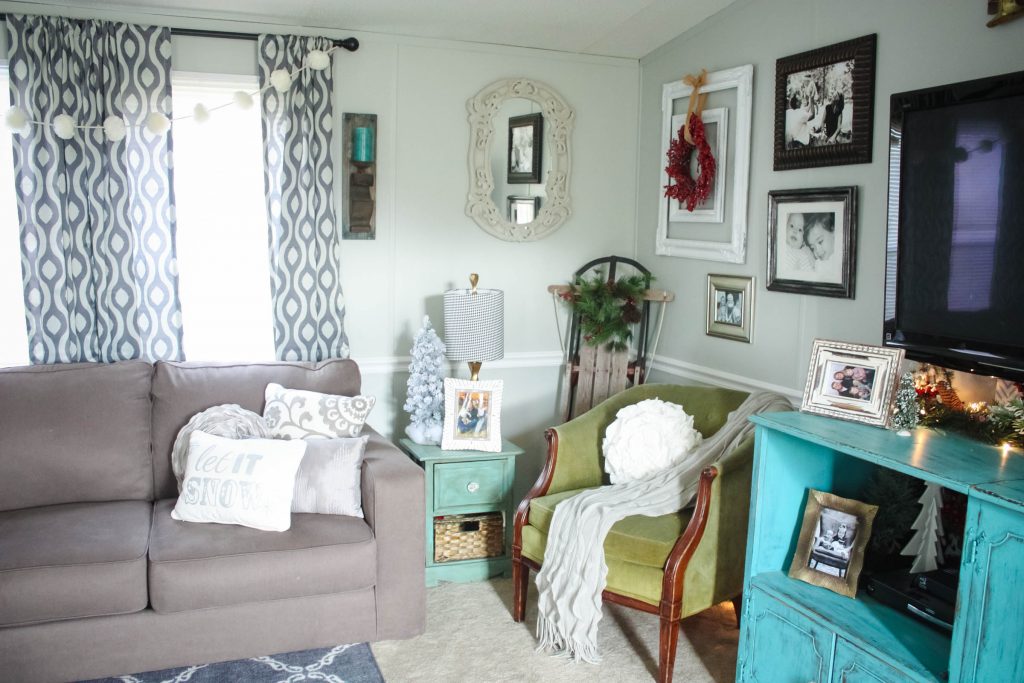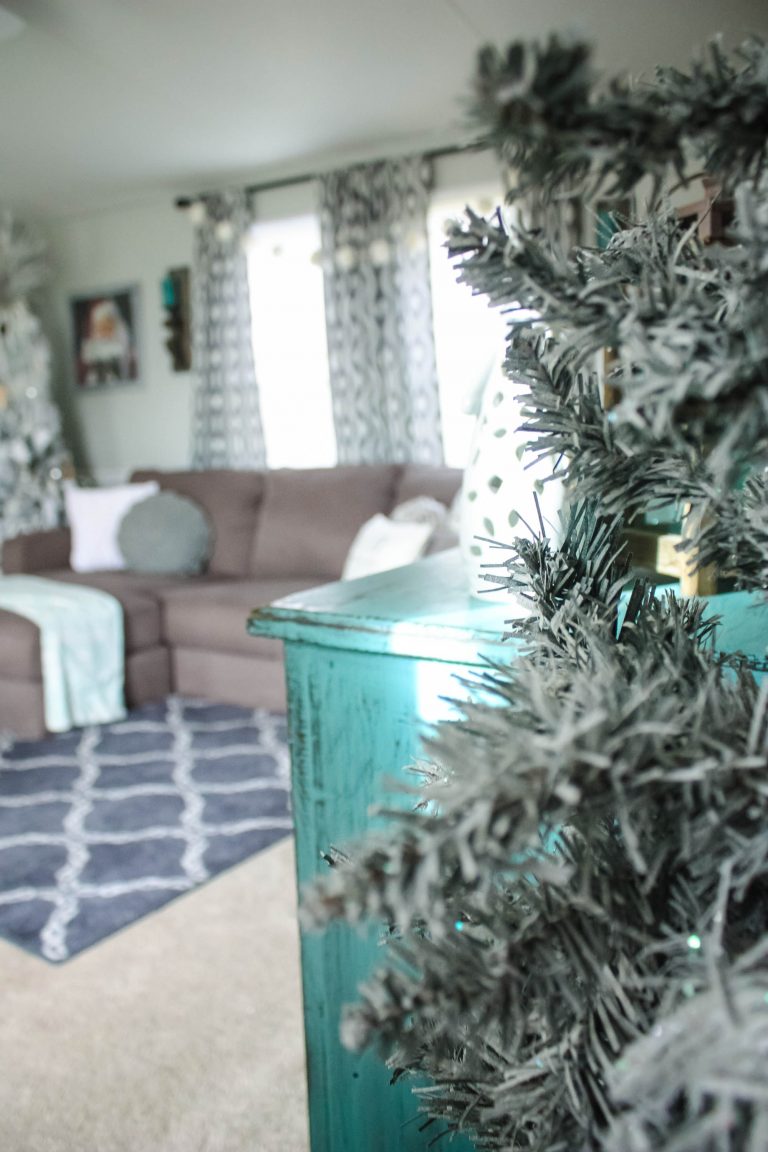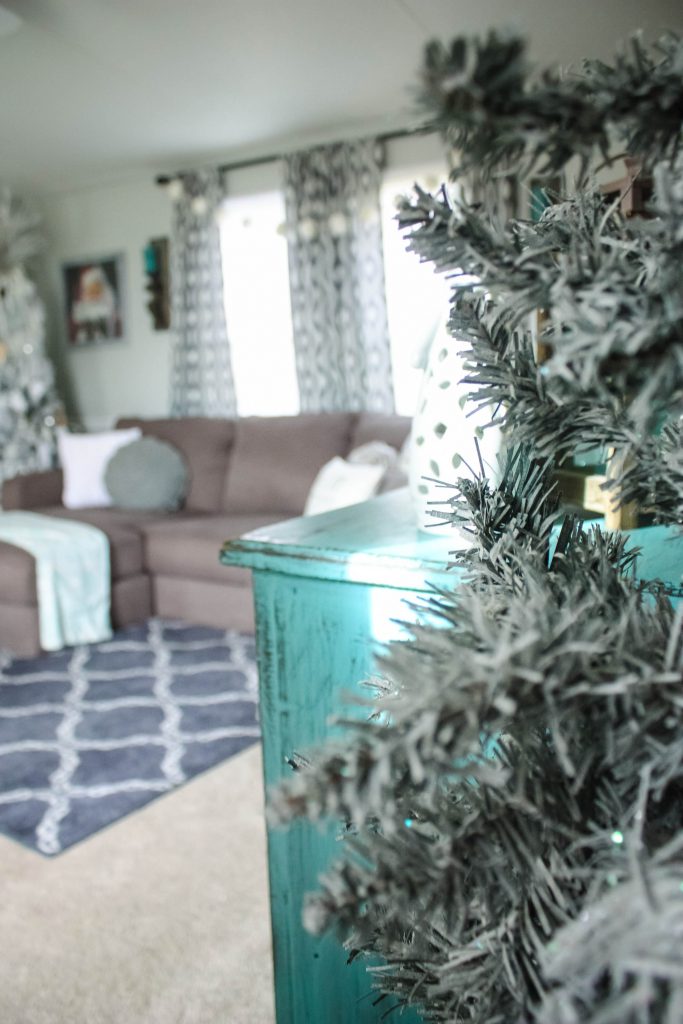 Our tree this year is very small. I am 5 ft tall, and it is not much taller than me! It is the same tree we used in our office last year. Our main tree doesn't fit in this living room, so I went with this one and decided on a neutral theme. I will share more about the tree in another post. I really do love how it turned out!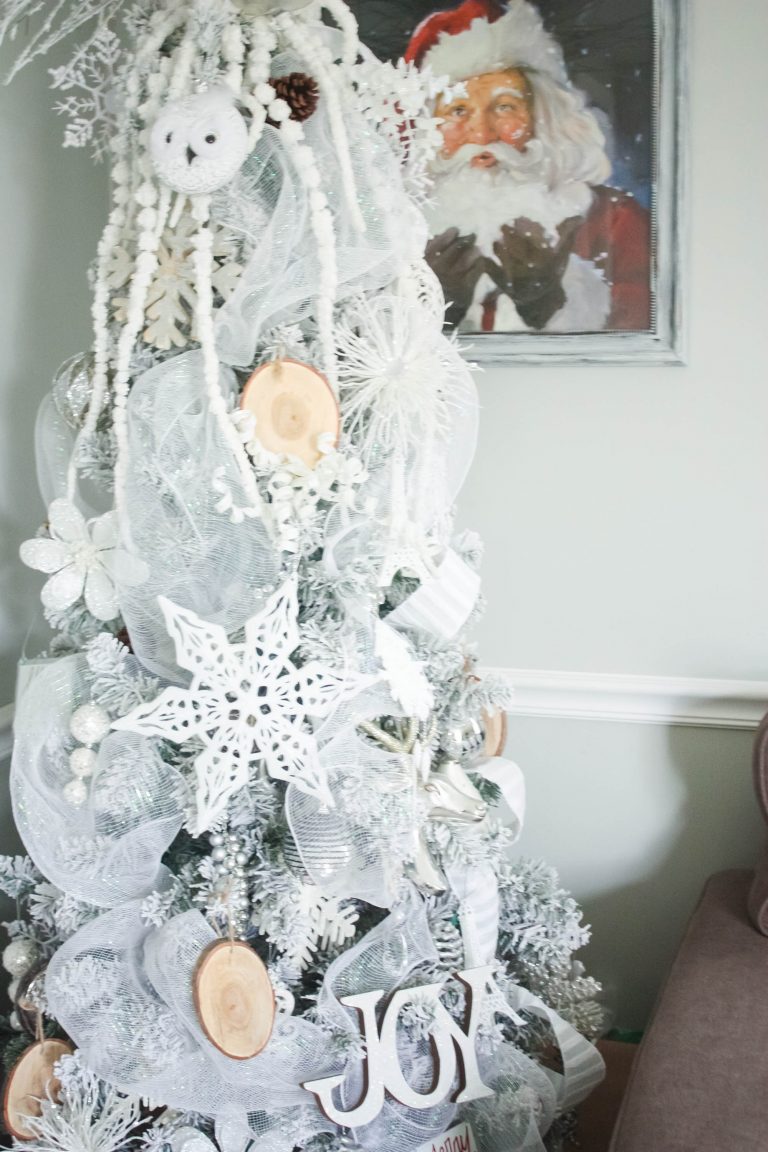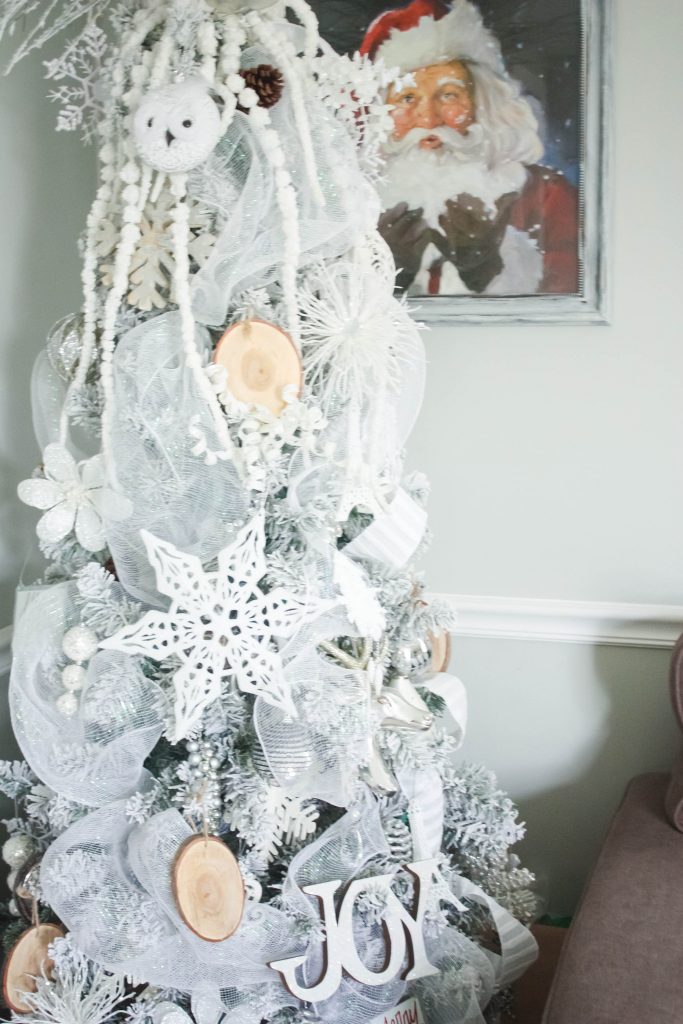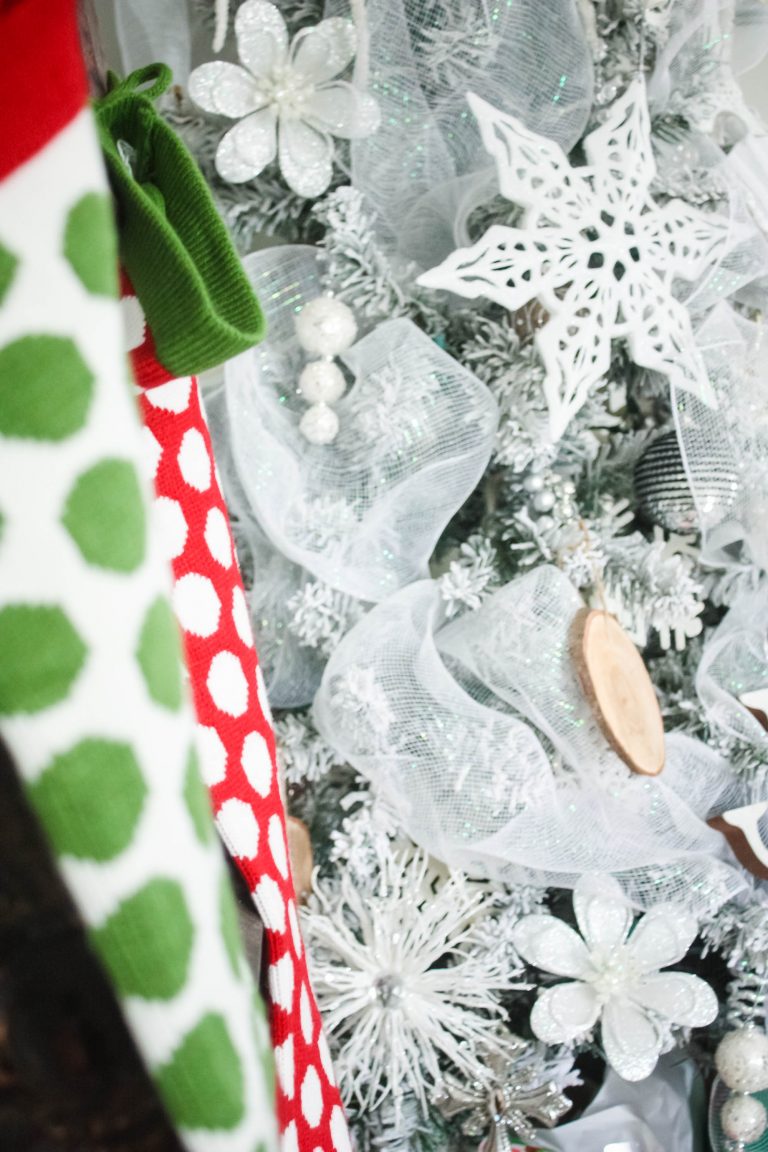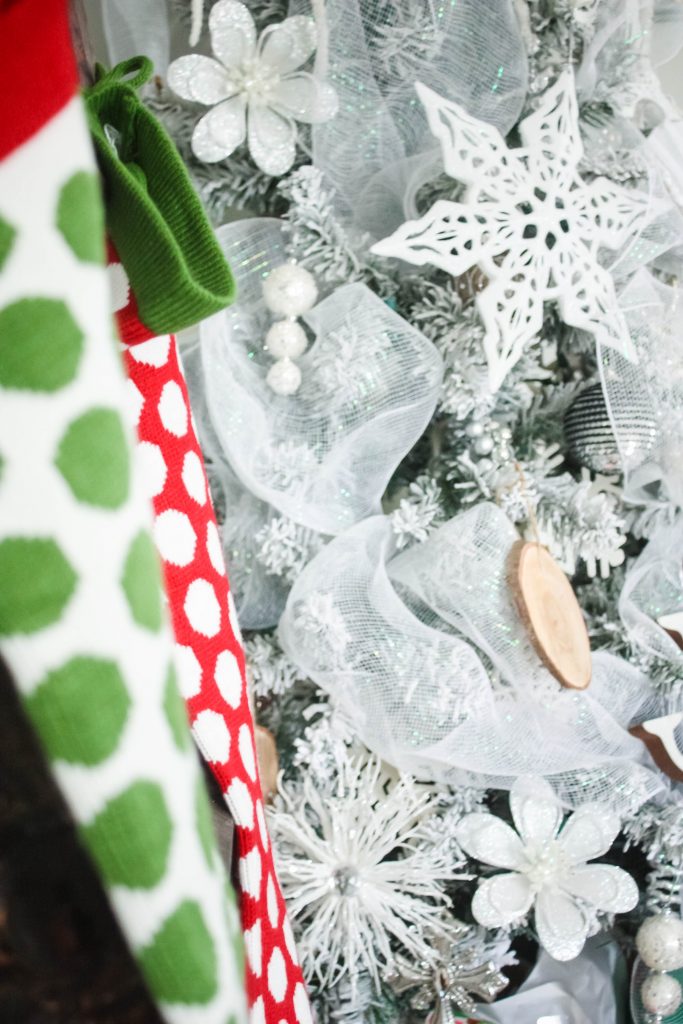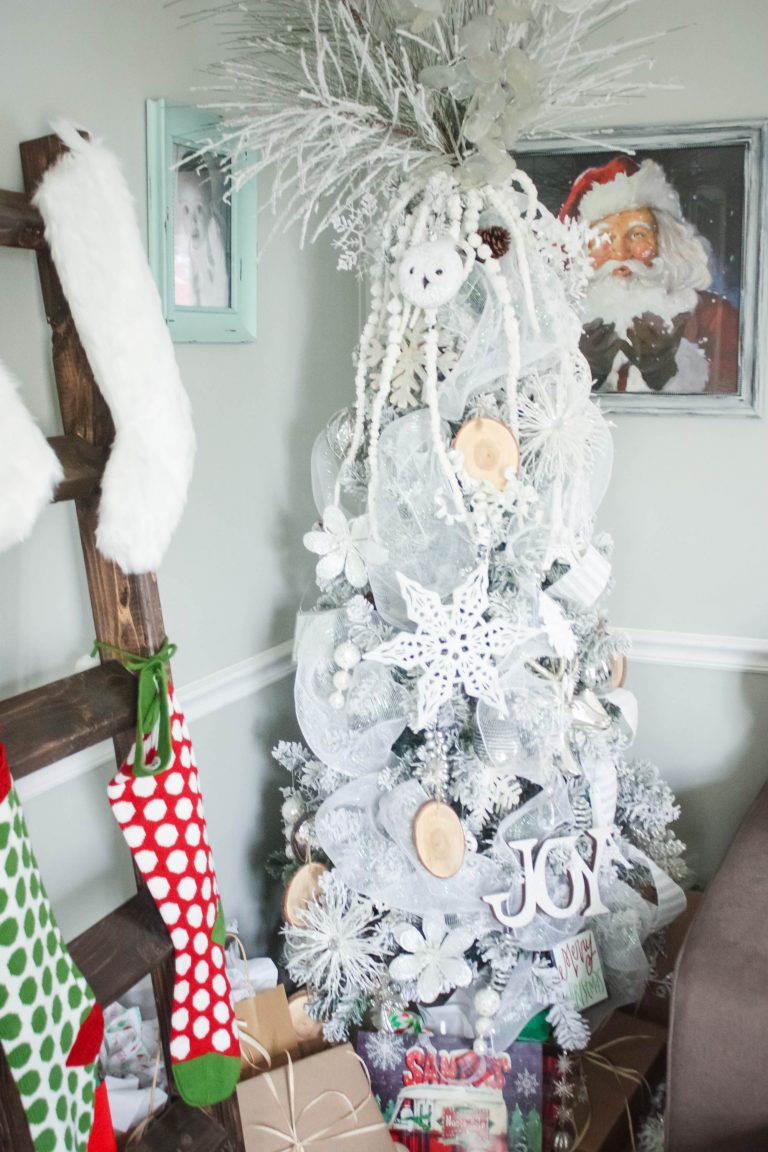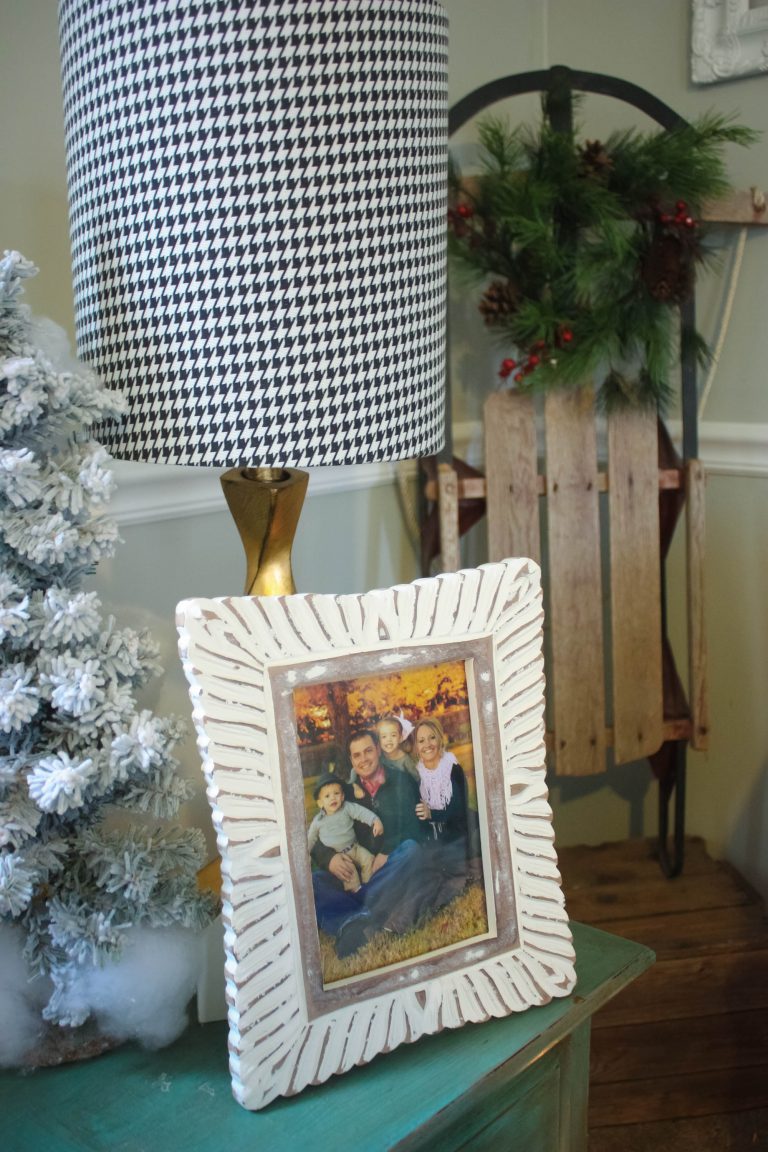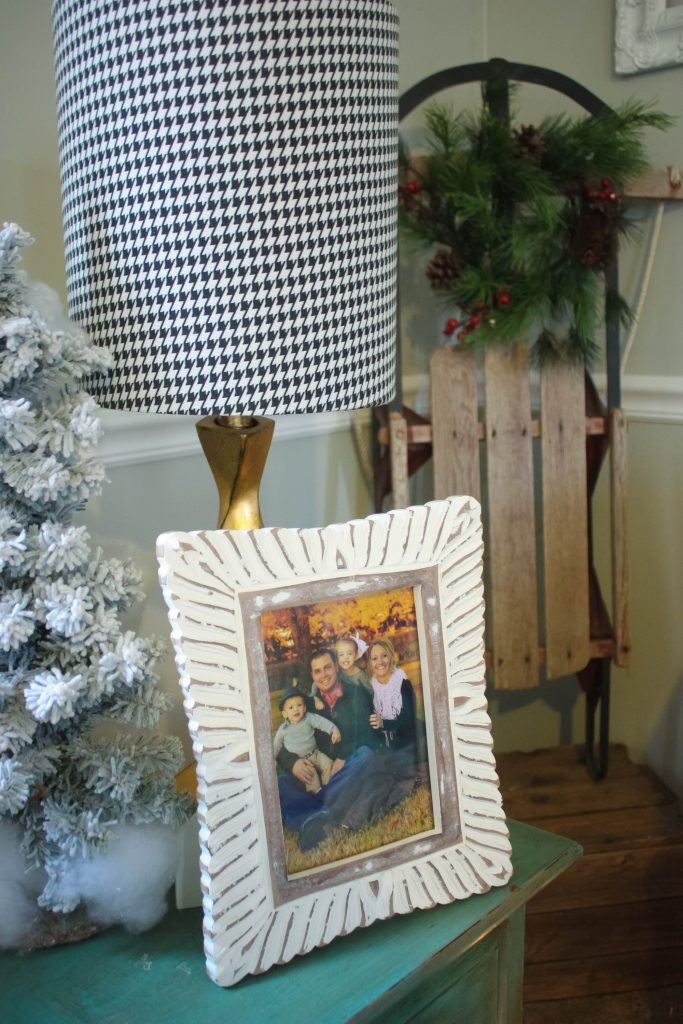 I am a sucker for flocked trees. Seriously. I want a really big one one day. But for now, this one and my little 5 footer will do!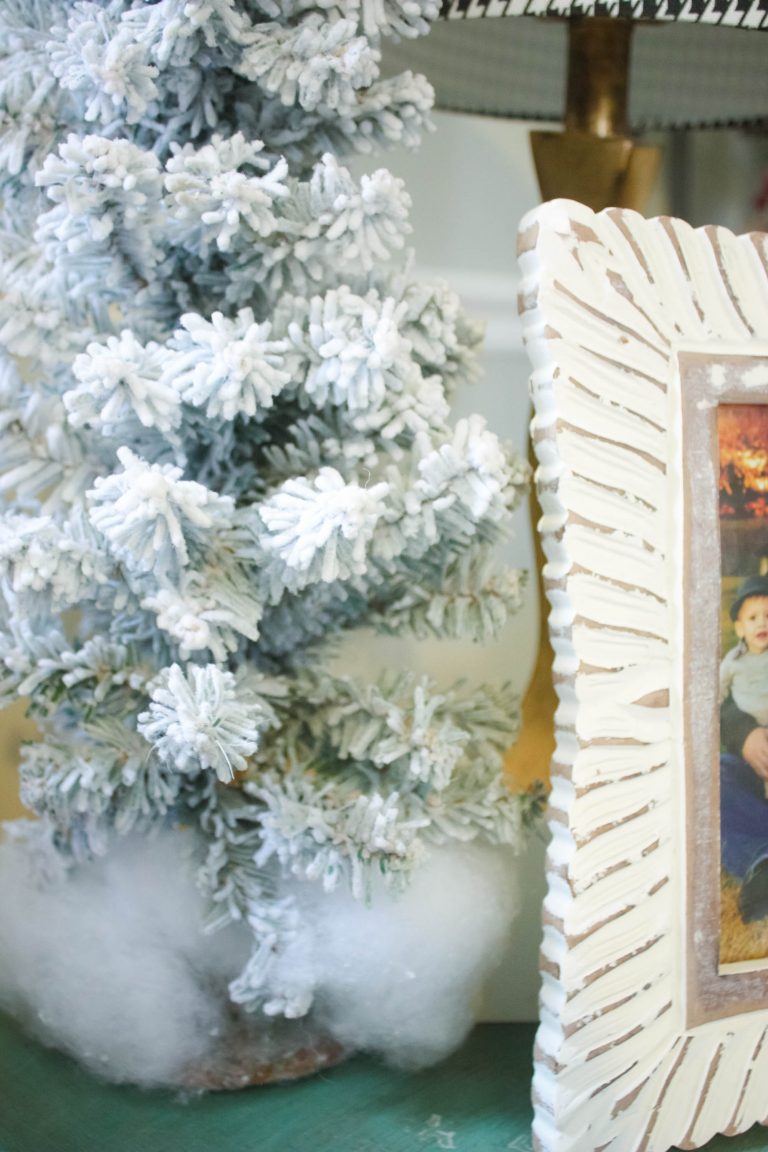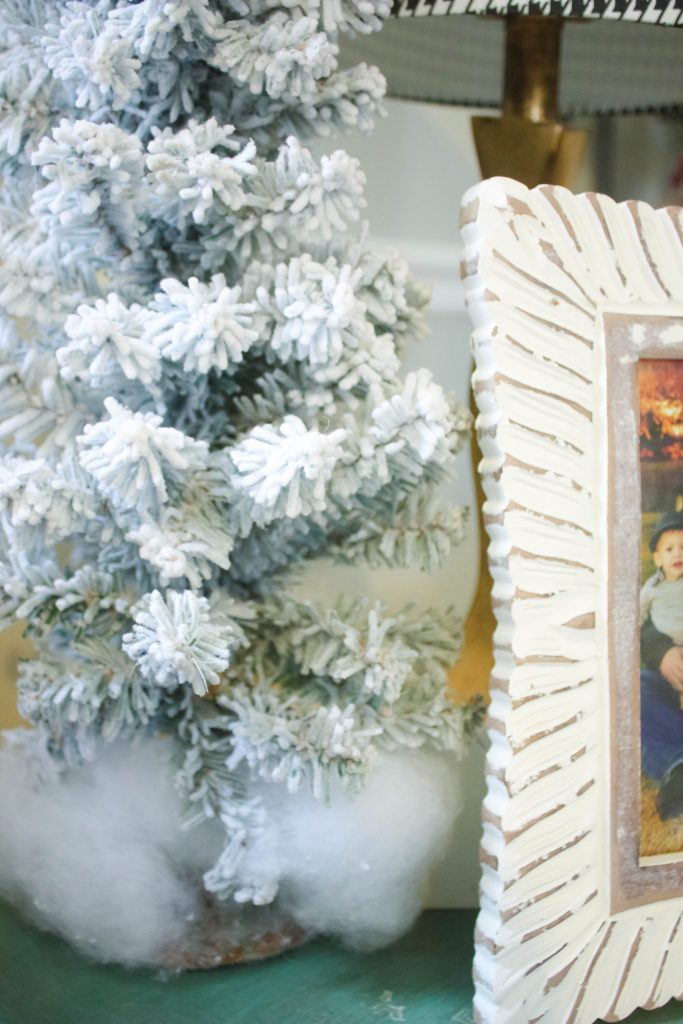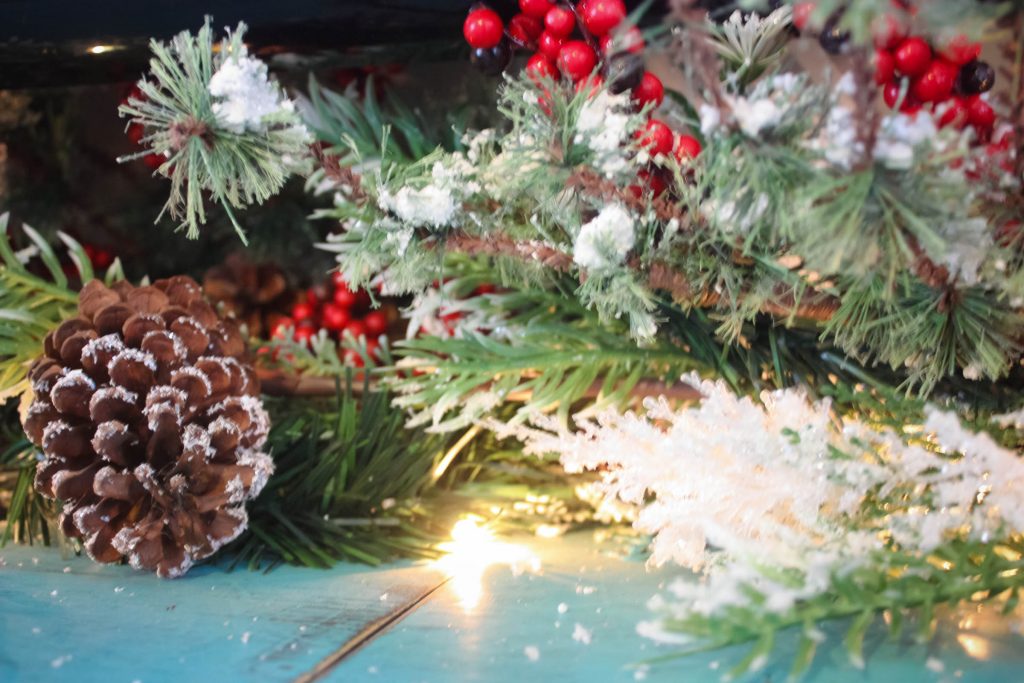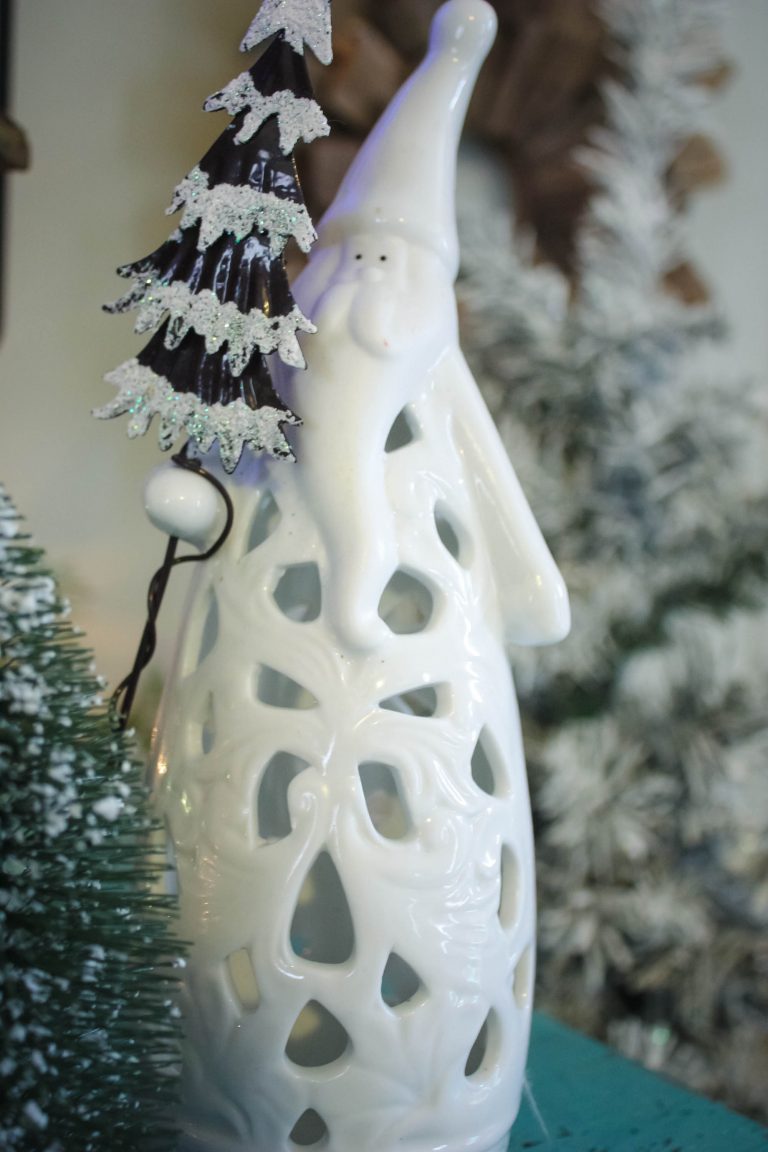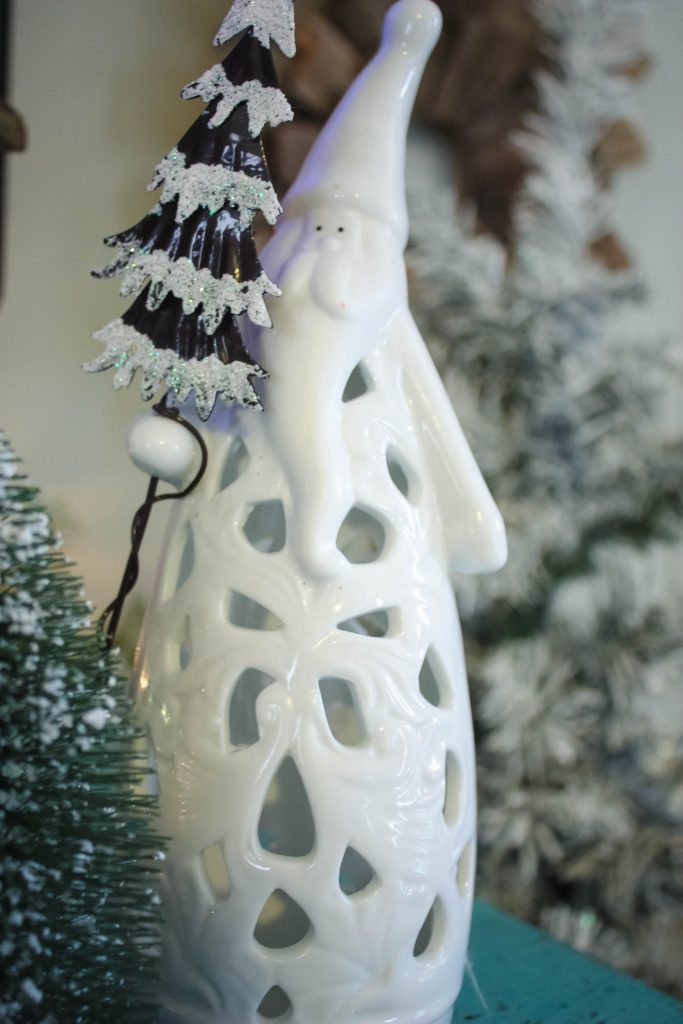 That's about all in the living room, so let's head to the kitchen. The kitchen is still a work in progress, so I am just showing some pieces instead of the kitchen as a whole. I am still working on my kitchen table (have to paint the chairs), as well as the island and a few other things. I am also about to finally get a working dishwasher. Everything takes time!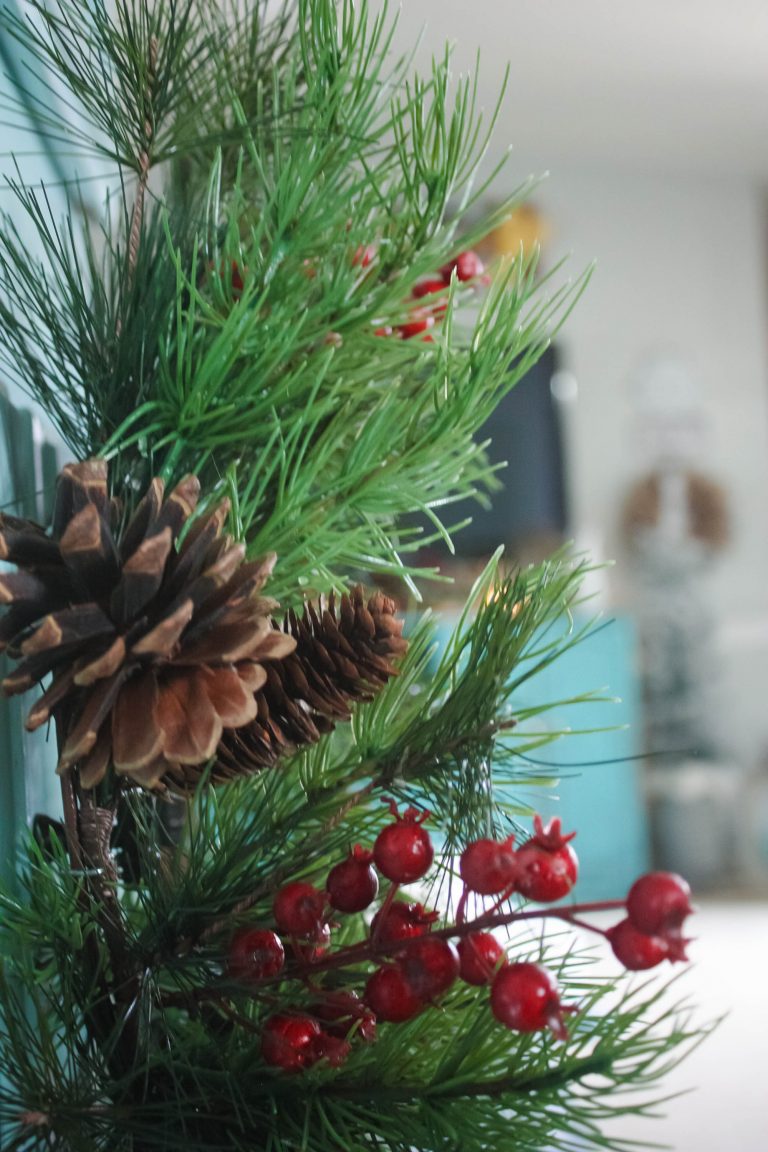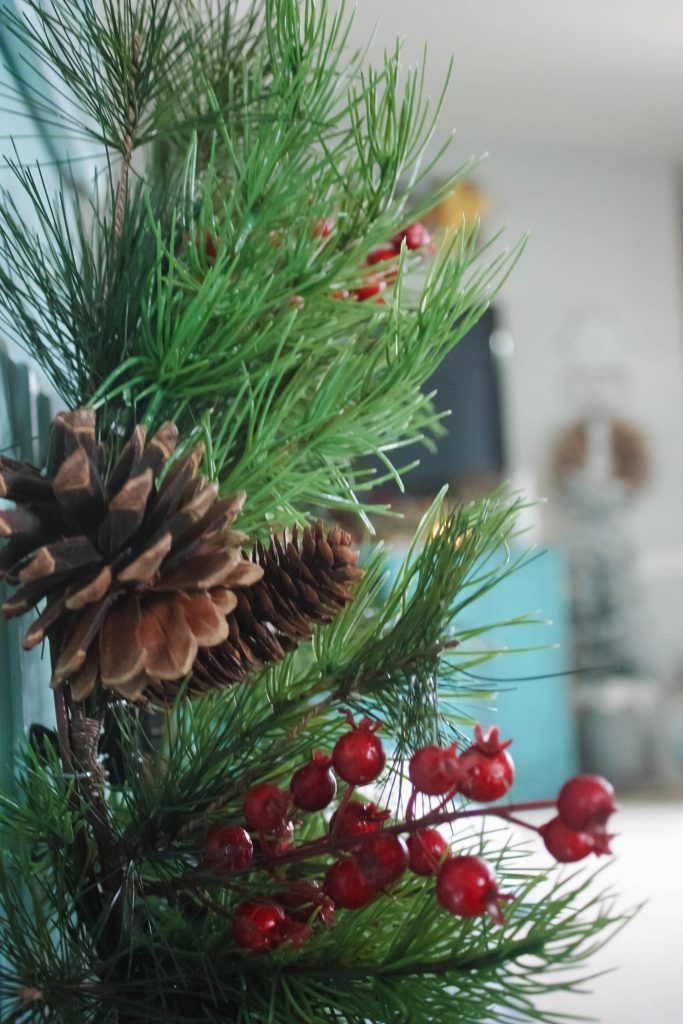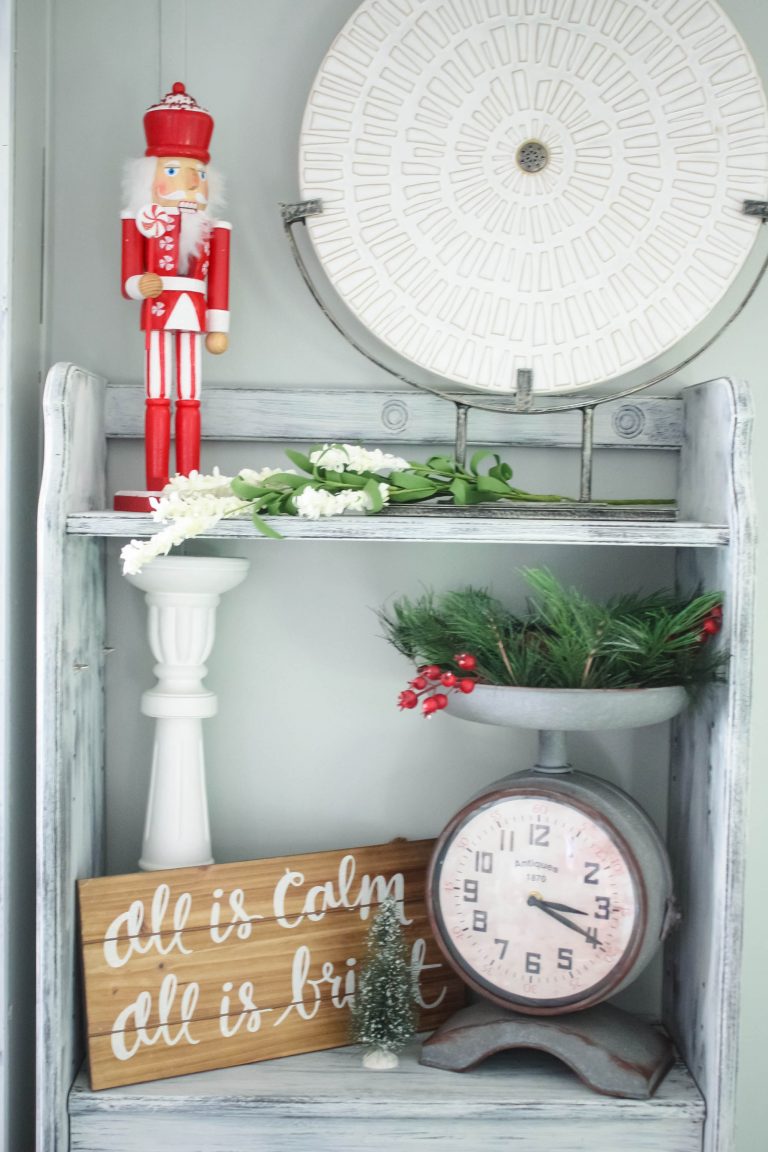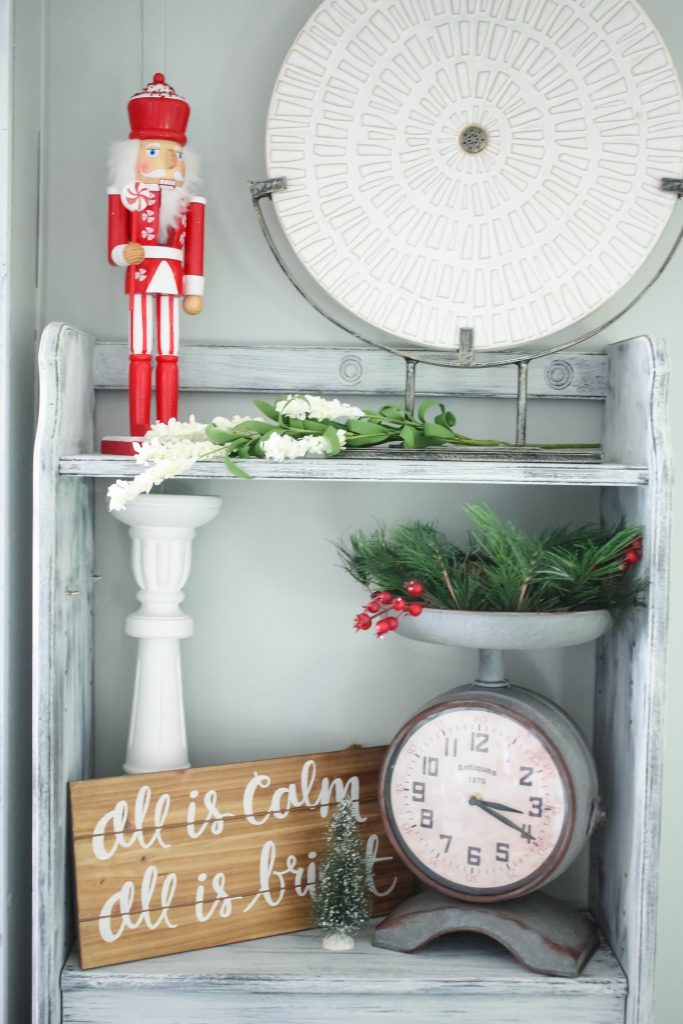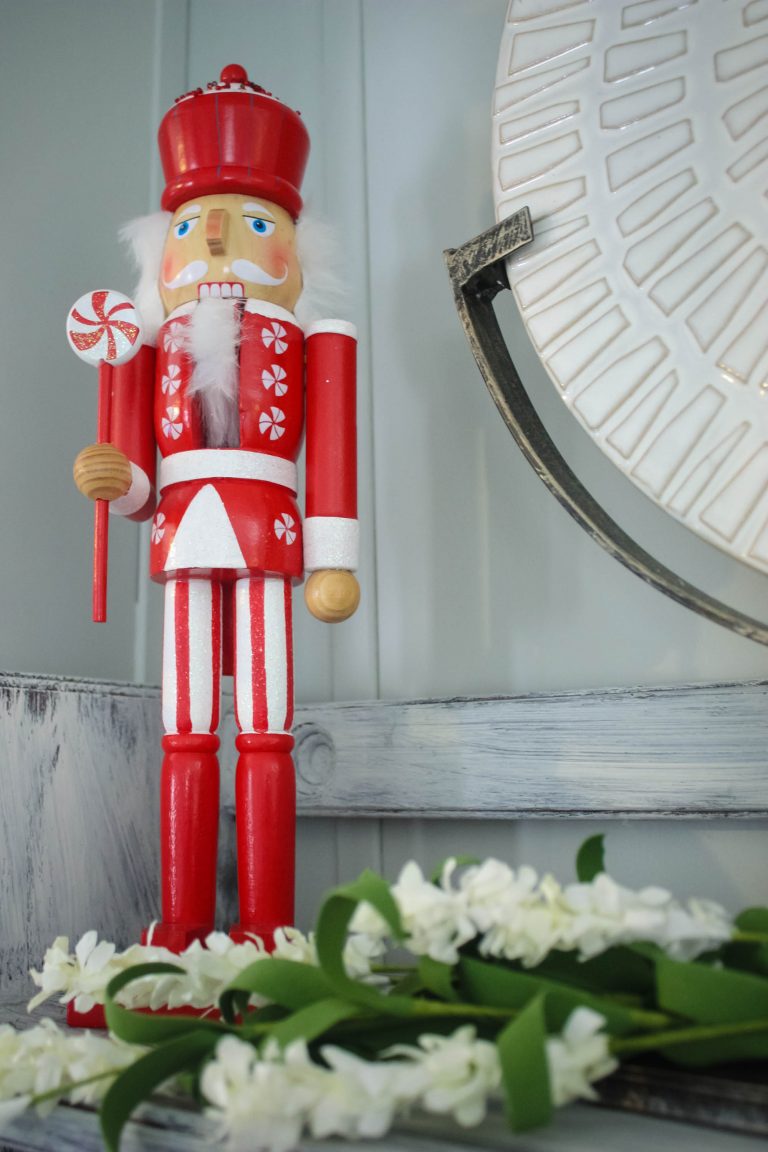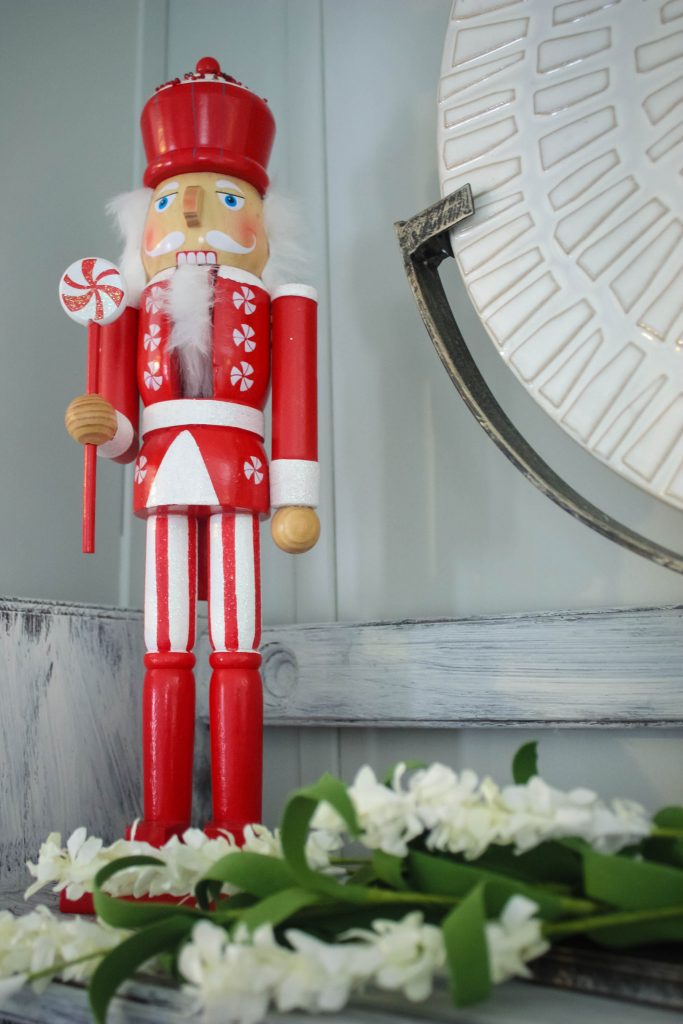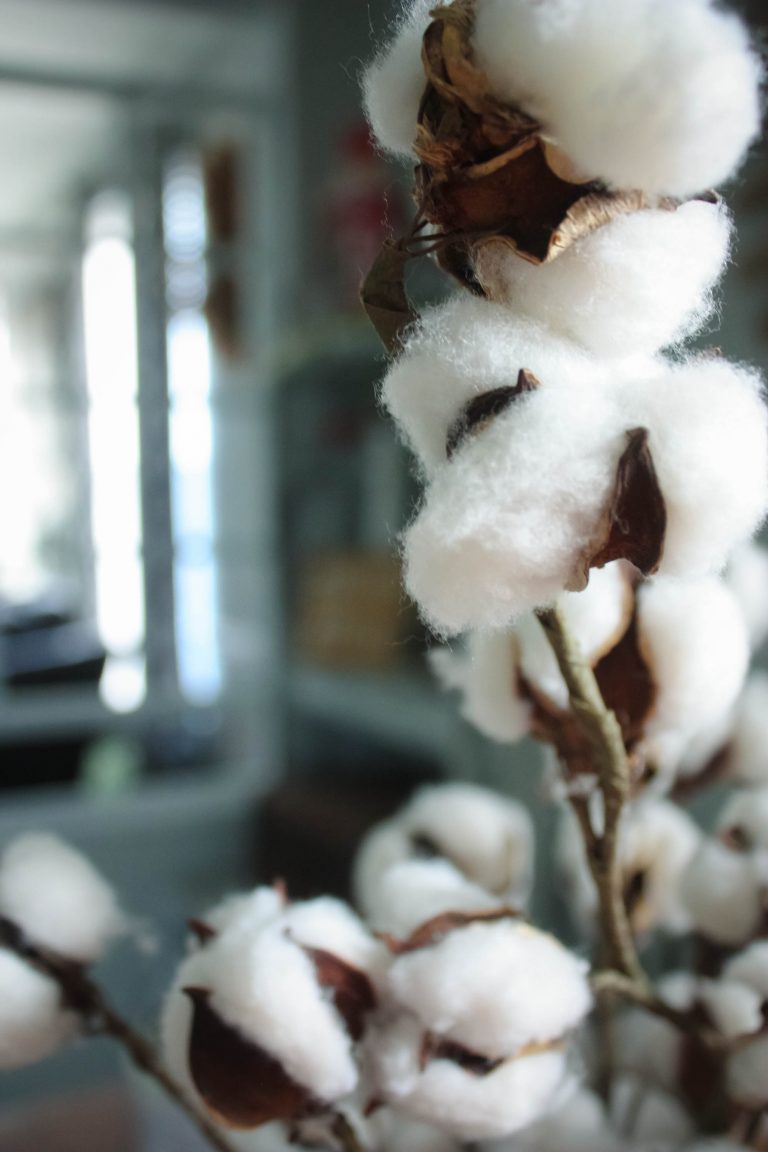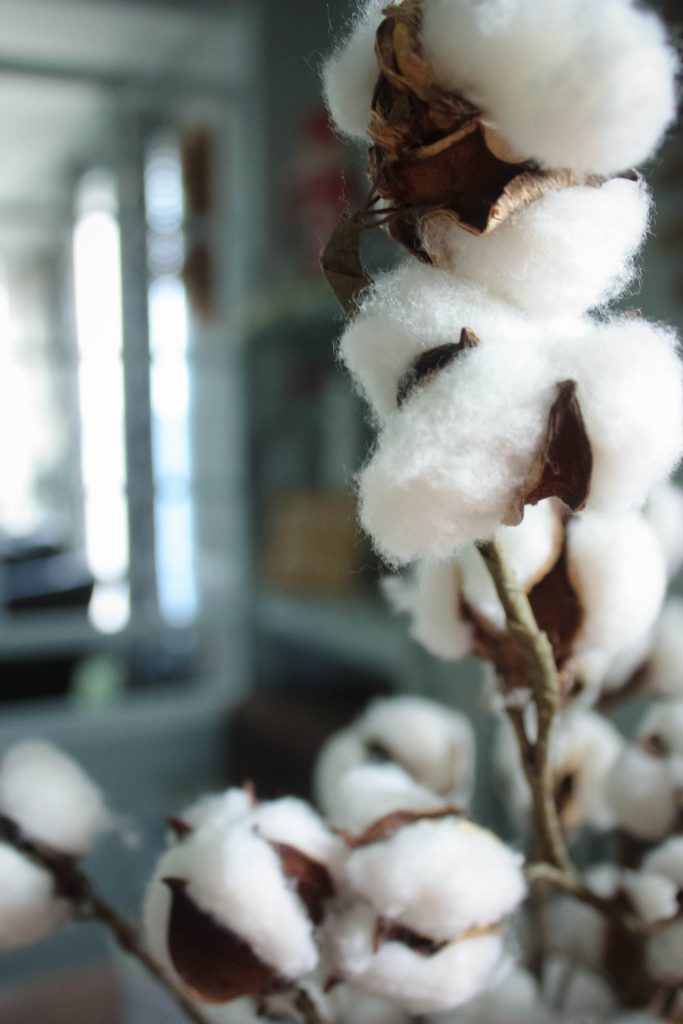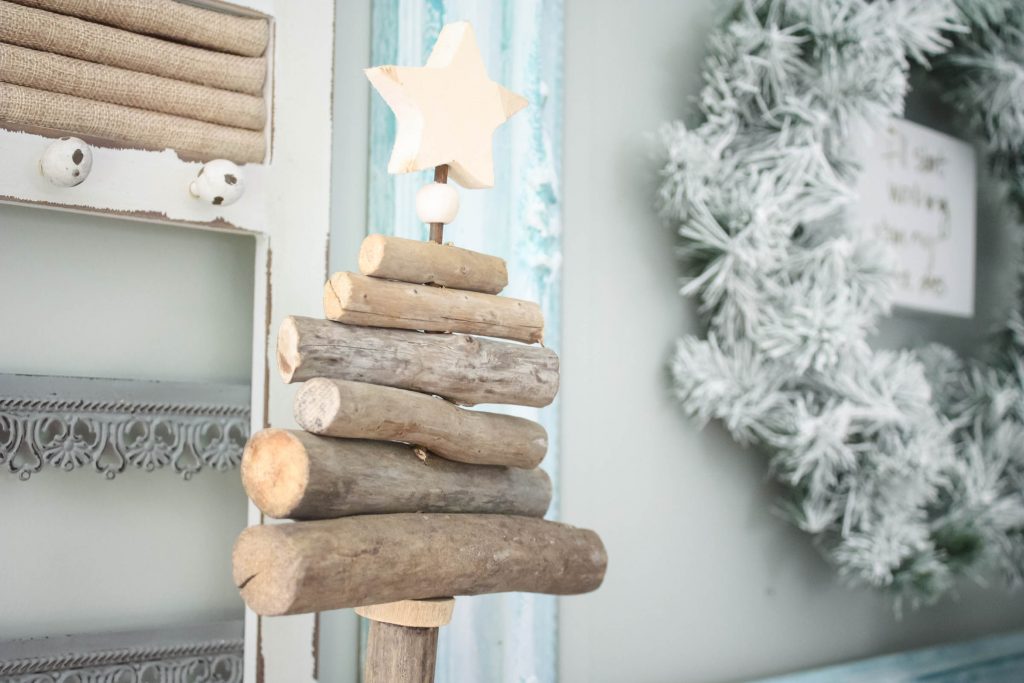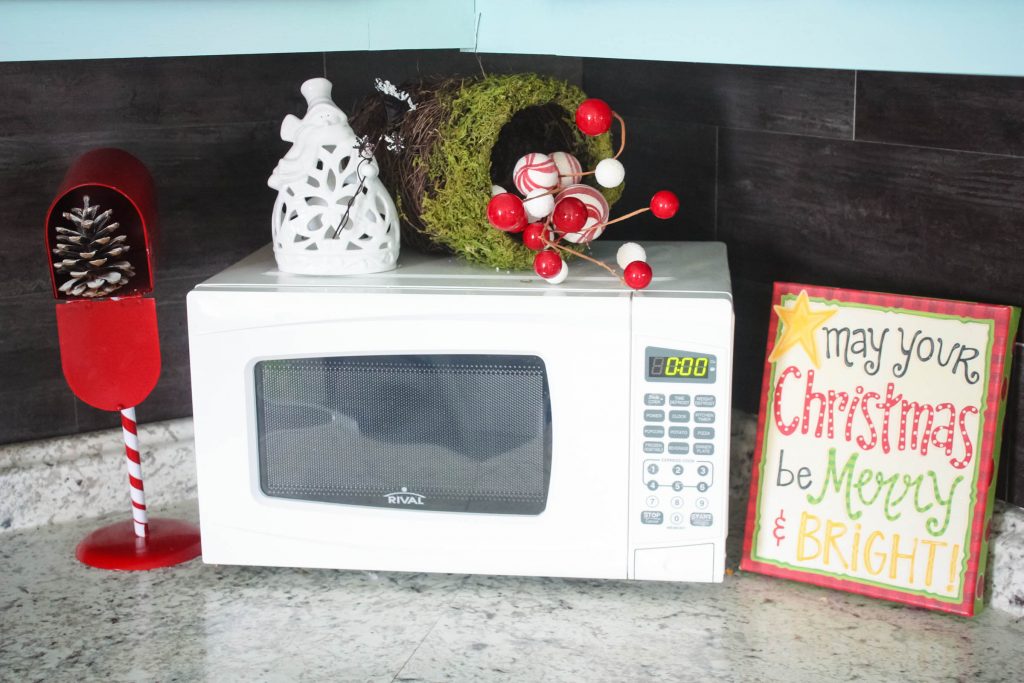 My DIY Snowman Utensil Holder!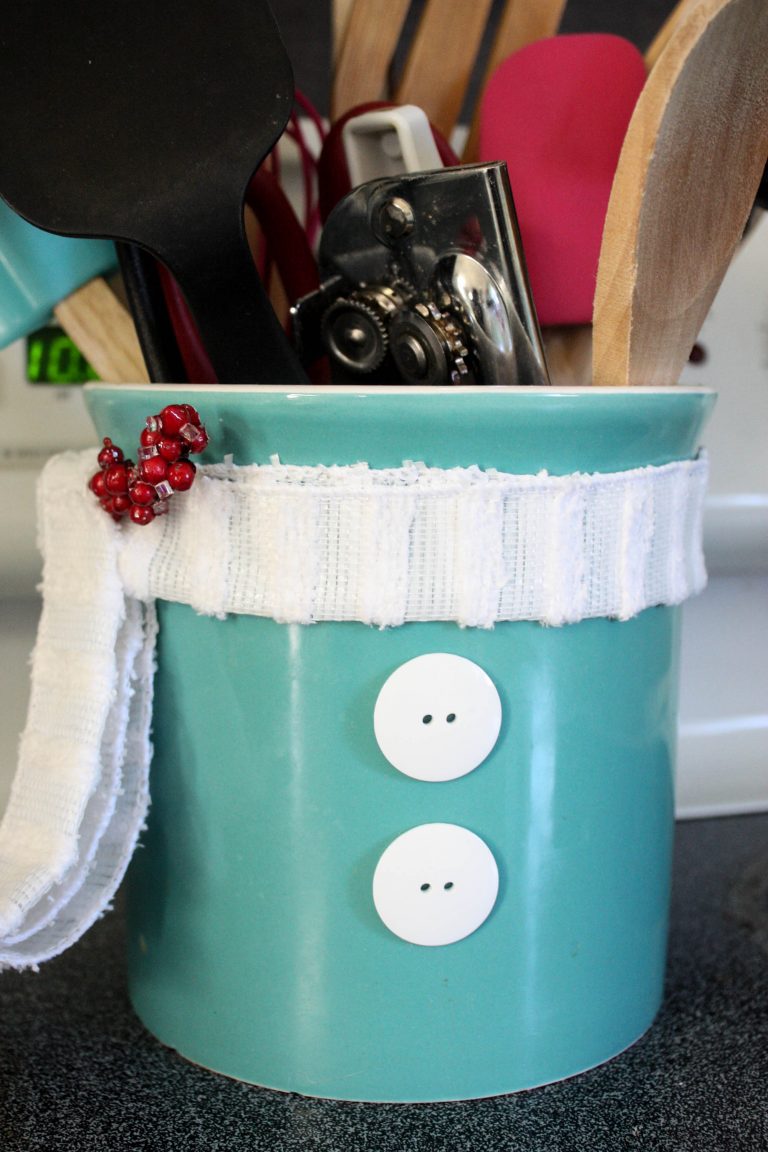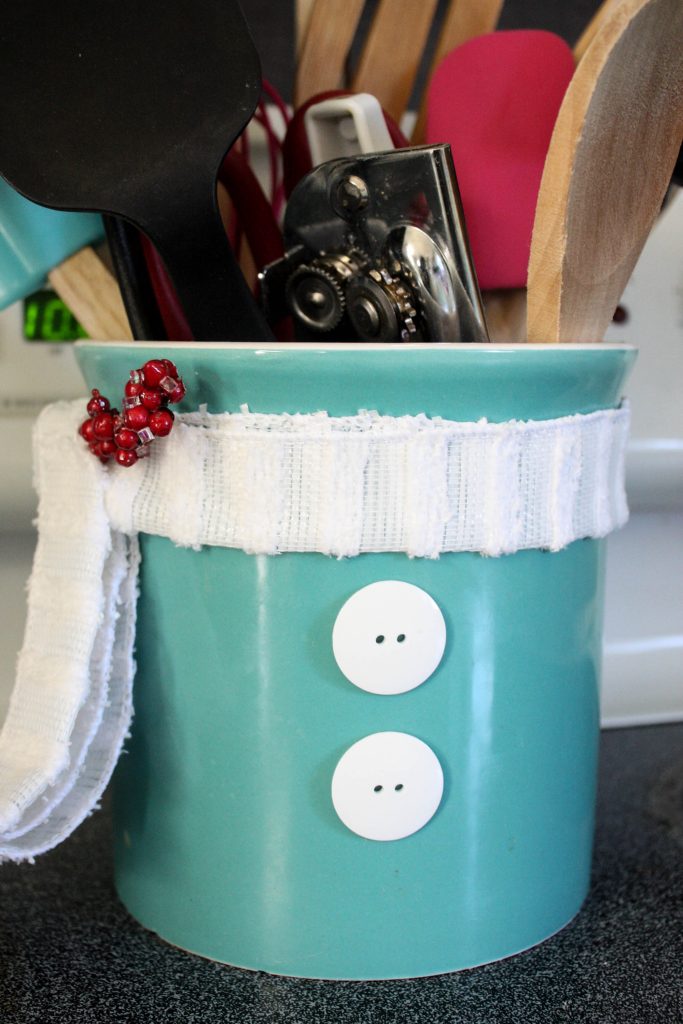 My quick and easy Dollar Tree Hot Cocoa Bar!
Have you noticed our backsplash in the kitchen?? Well, it is vinyl flooring (peel n stick!). You can check out the FULL TUTORIAL HERE! This bad boy was less than $40. Sooooo budget friendly!
This fun little plate was a DIY ( I know you can tell). I hope to share it on the blog soon. It is just one of those things that anyone can do, and it doesn't have to be perfect. It is something for you and your family to enjoy together, counting down the days til old St. Nick comes! I also still love my DIY feather tree that I made last year! This one is so easy. You need to make one!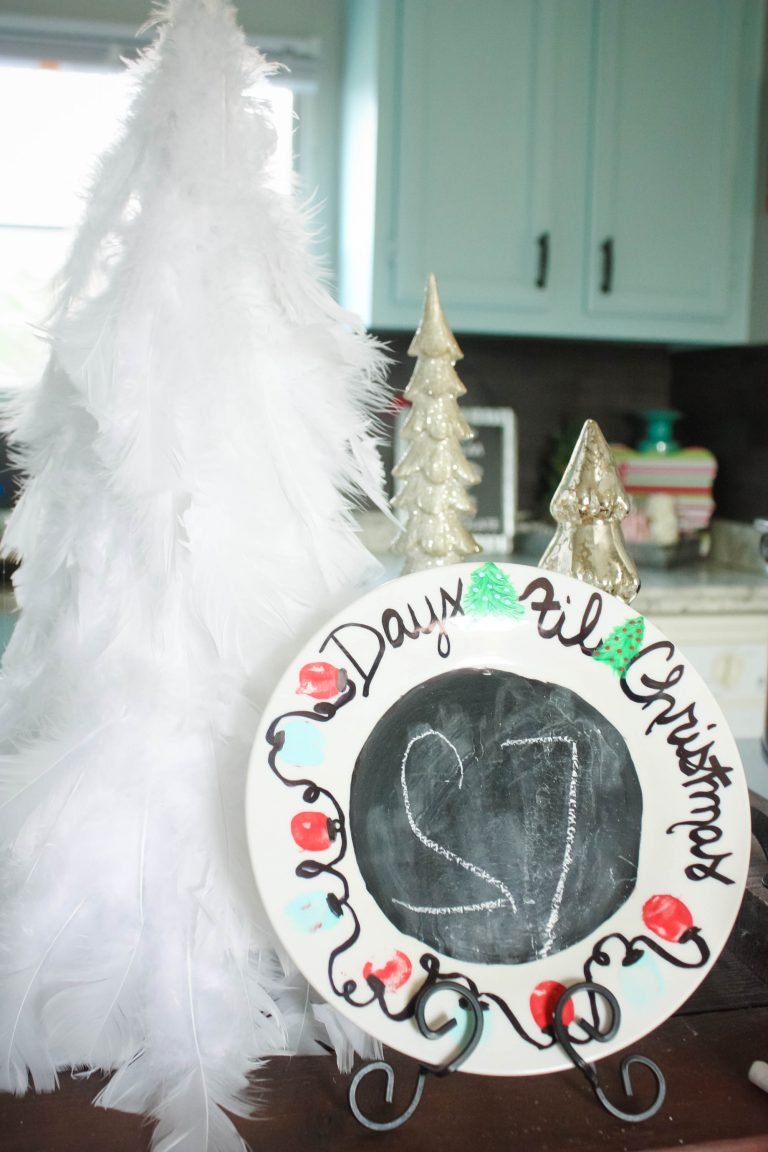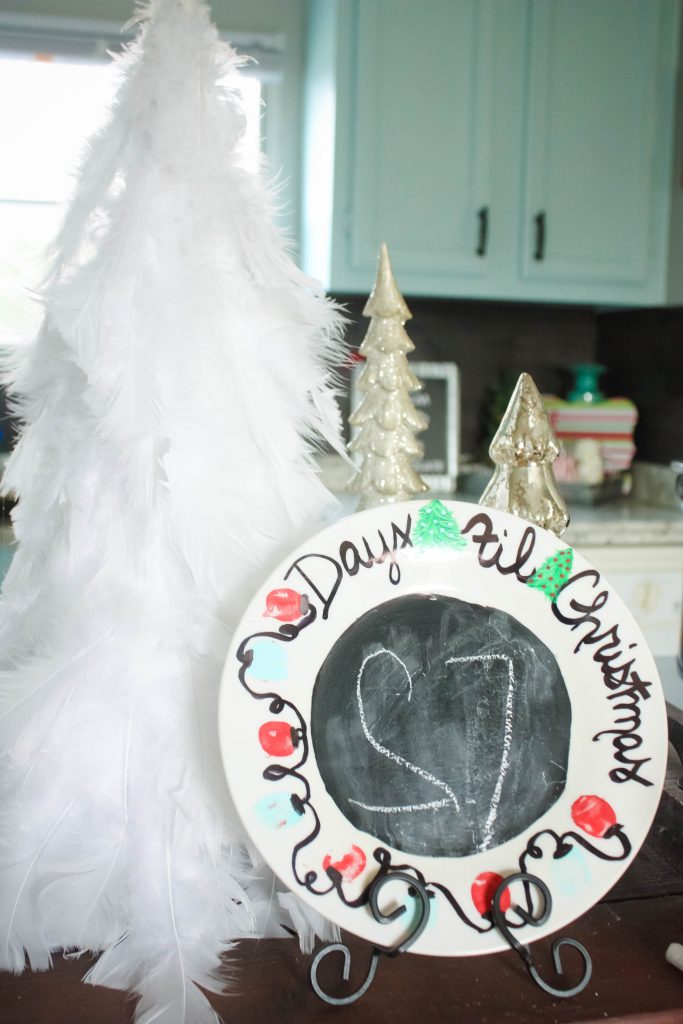 And well, that is about all I have this year! I know it was short and sweet, but I hope you enjoyed a peek into my little world! If you want to see last year's Christmas Tour, feel free to check that out HERE. This home was a foreclosure home that we completely renovated, and the transformation is pretty unreal. You can see all the before and afters HERE!
Thank you so much for joining me today! I hope you felt at home. I wish I could have each one of you over for a cup of hot chocolate. I would love to meet you in person!
Be sure to enter the drawing for $600 PayPal cash at the end of this post! YES, SERIOUSLY!!!
Pin this tour for later!