I only have two words for the way I feel about this Christmas corner cabinet decor… I'M OBSESSED. 
The best part about decorating this hutch was the ability to use what I already had on hand… I kept most of the original pieces that I always display (which you can see HERE) but just added in a few Christmas touches! 
No need to keep you waiting… here it is, all spiffied up for Christmas!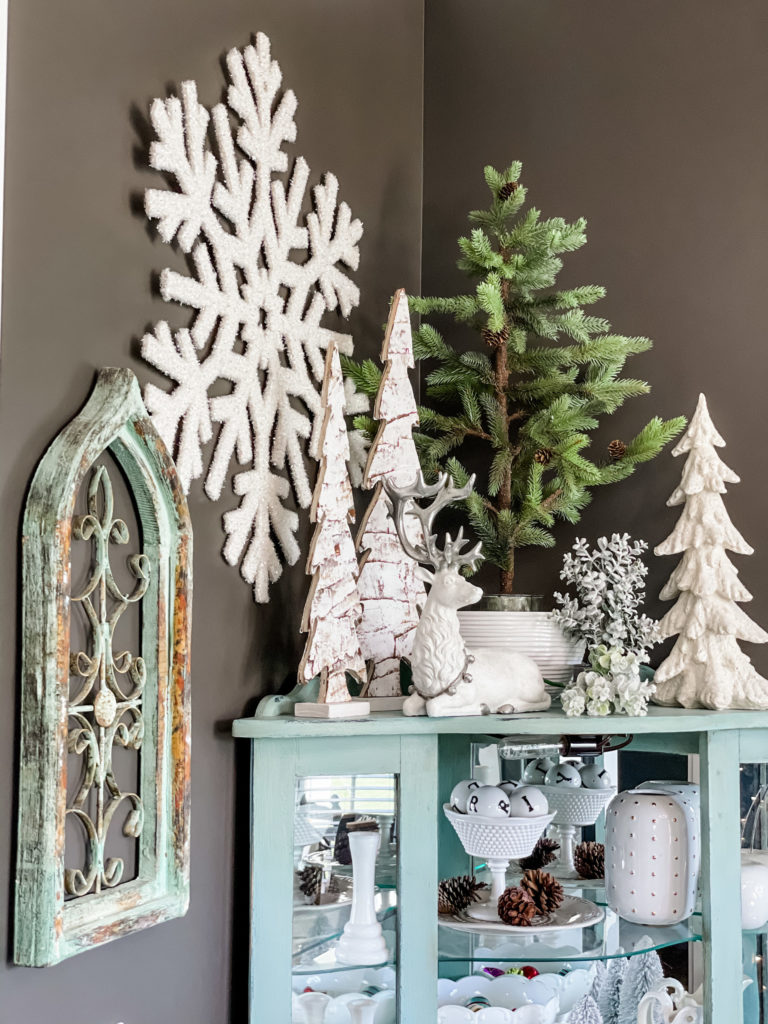 I think my favorite part of the whole thing is the TOP!!!! I love adding in different heights and textures… and how amazing is that HUGE snowflake from Hobby Lobby?!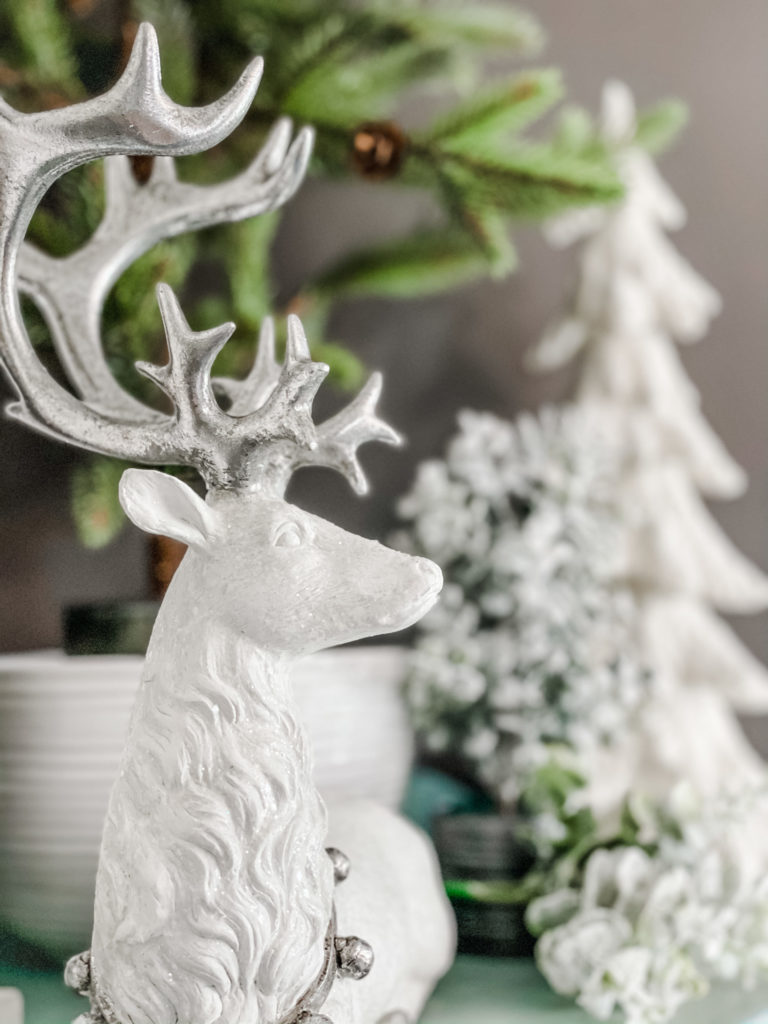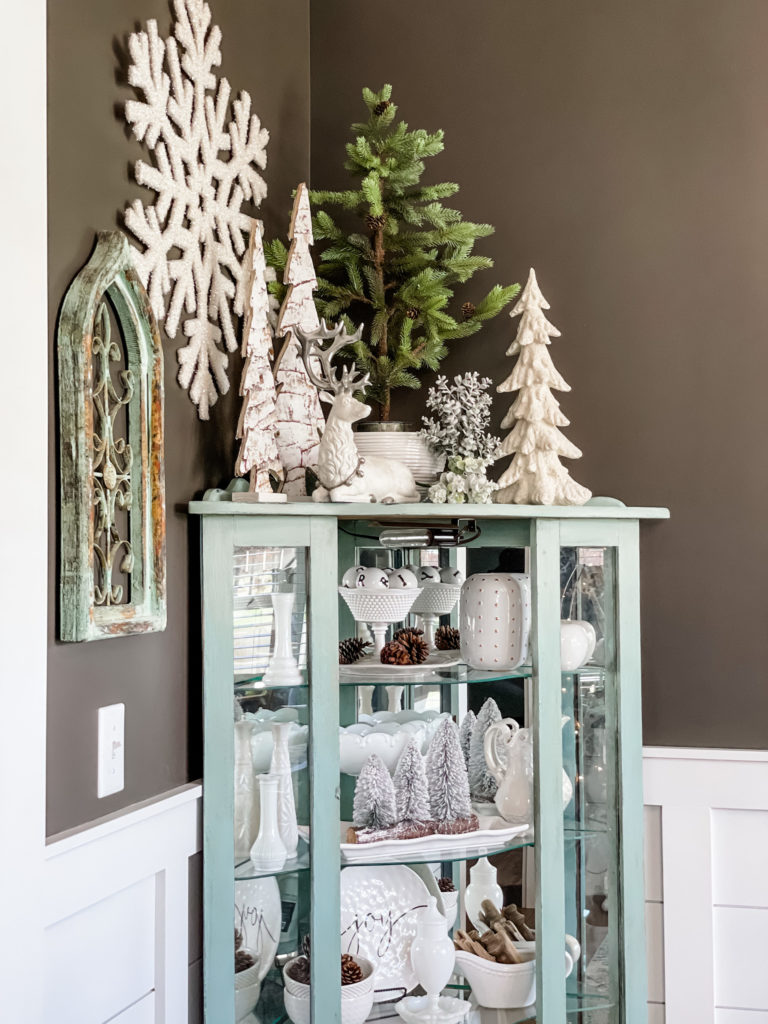 Everything on top of the cabinet also came from Hobby Lobby (from different years)… I think I might just be their biggest fan 😂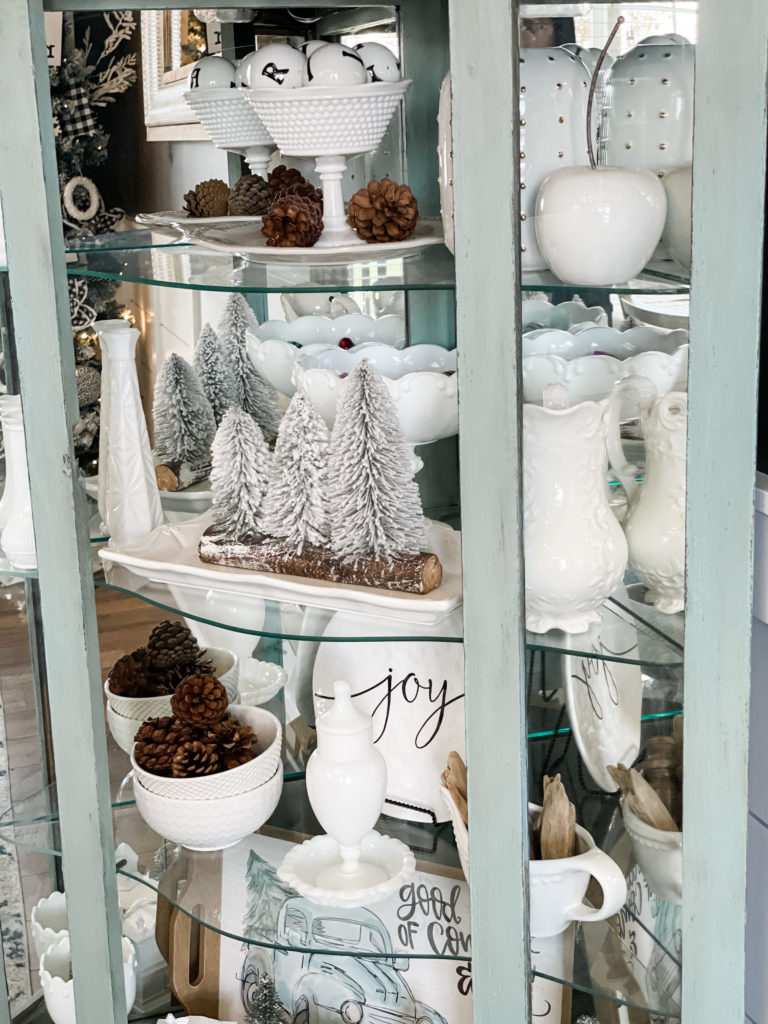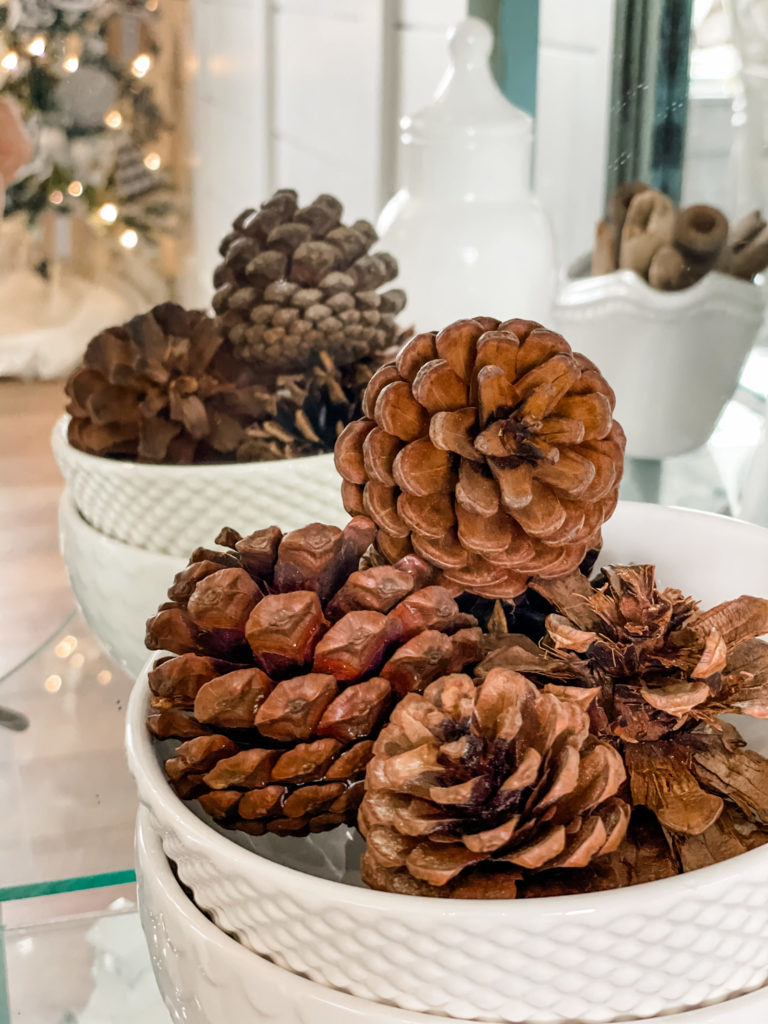 I also love adding in natural elements into my decor… especially if you can just pick them up from your yard! LOL
Also… take a look at that tree peeking out in the background!!!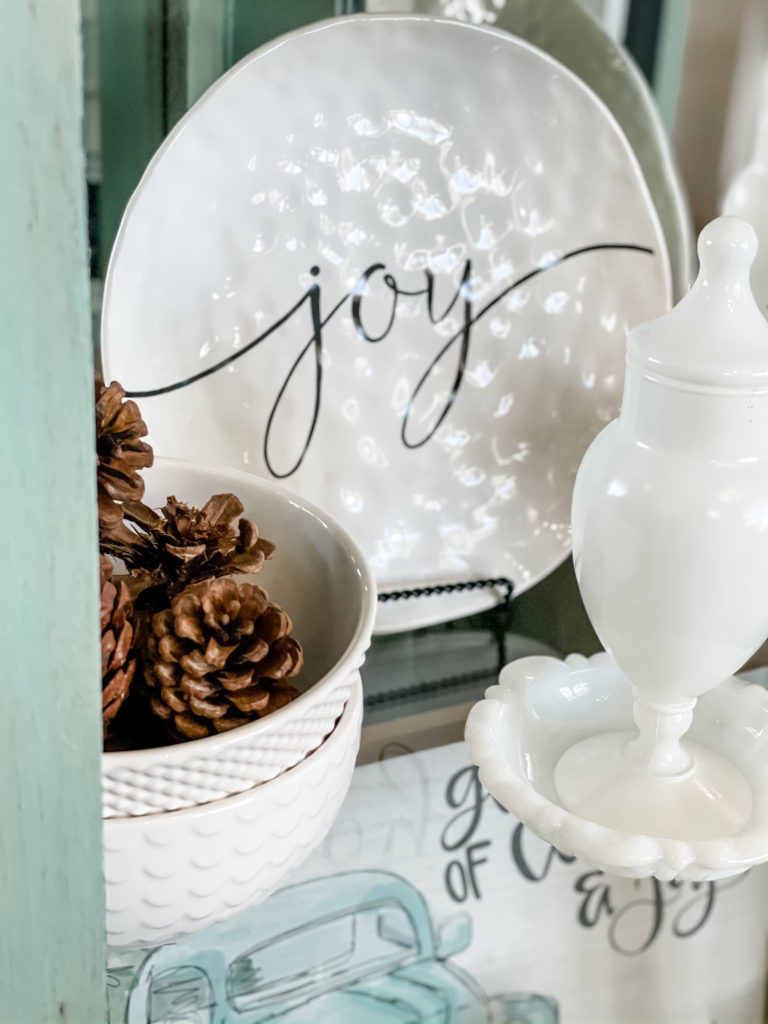 I loved the dimples on this joy plate! It came from Hobby Lobby.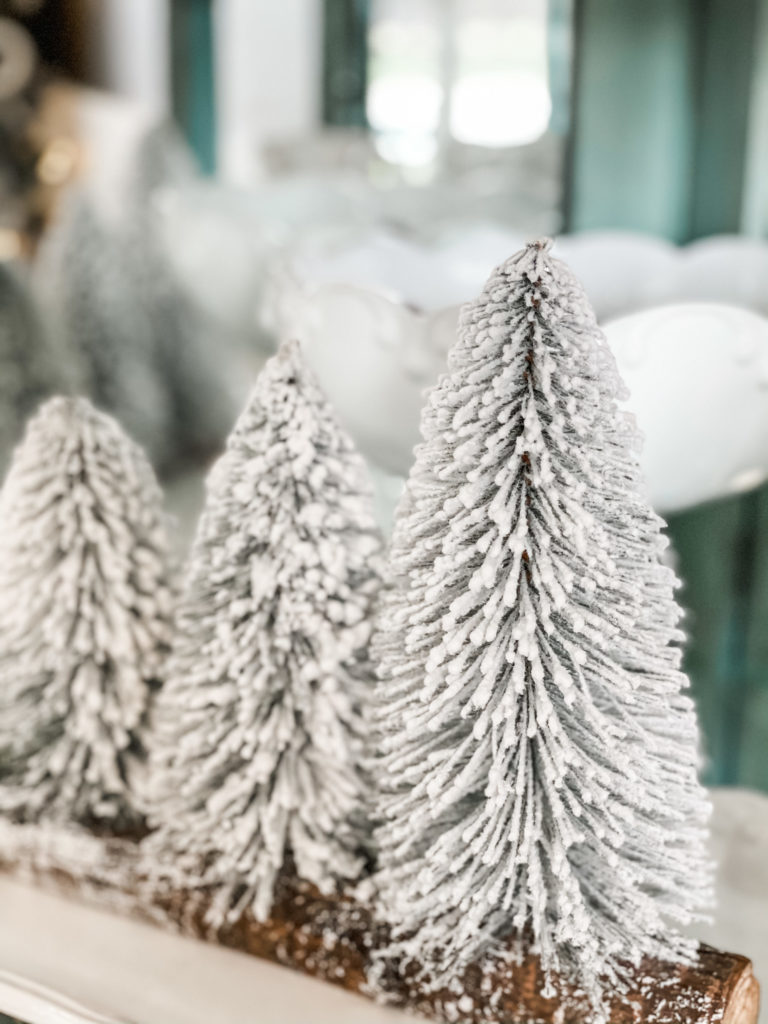 I found this set of 3 bottle brush trees from Walmart! I was literally in shock at their Christmas selection this year. If you haven't seen all my faves from their Christmas section, you can see that HERE!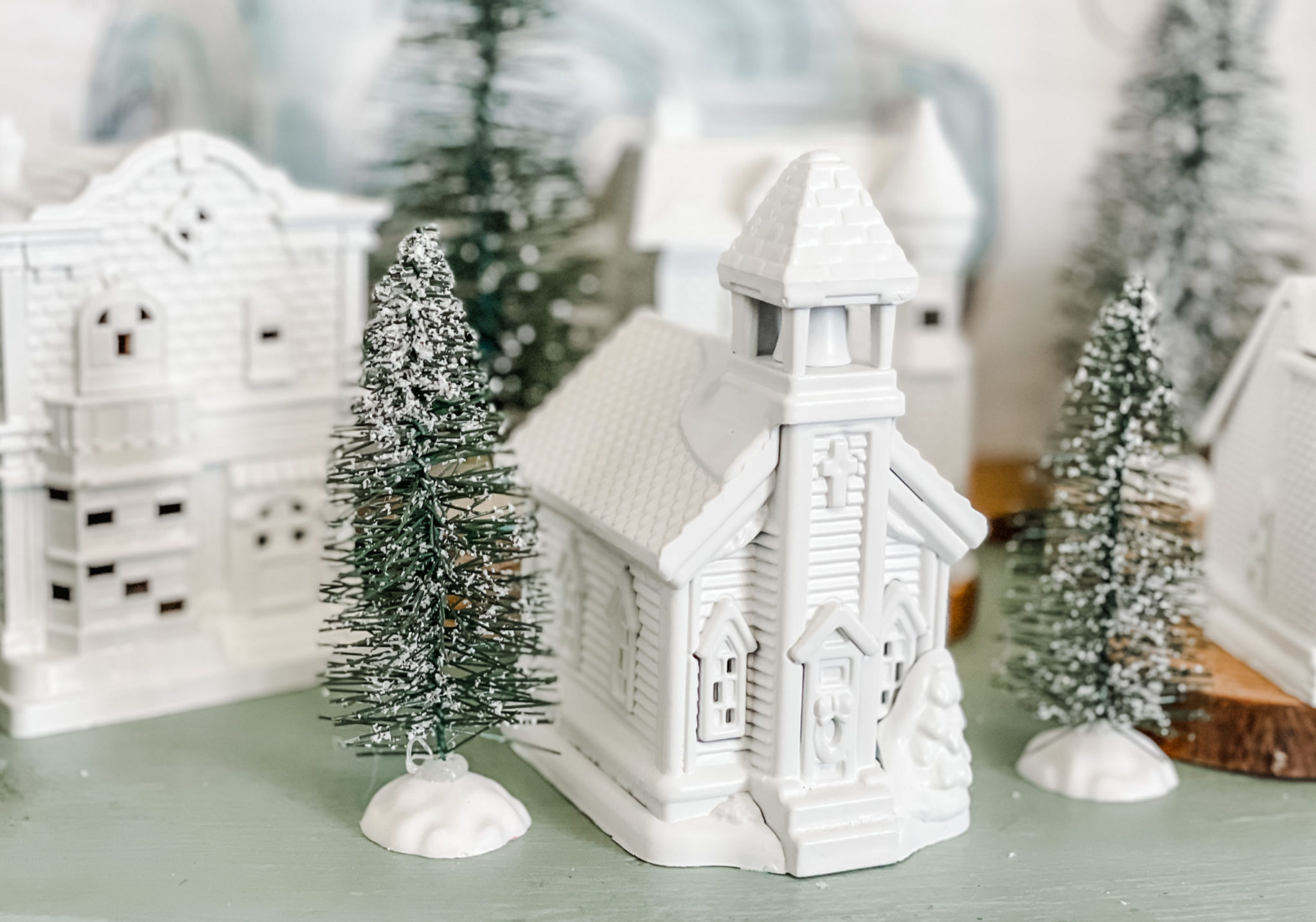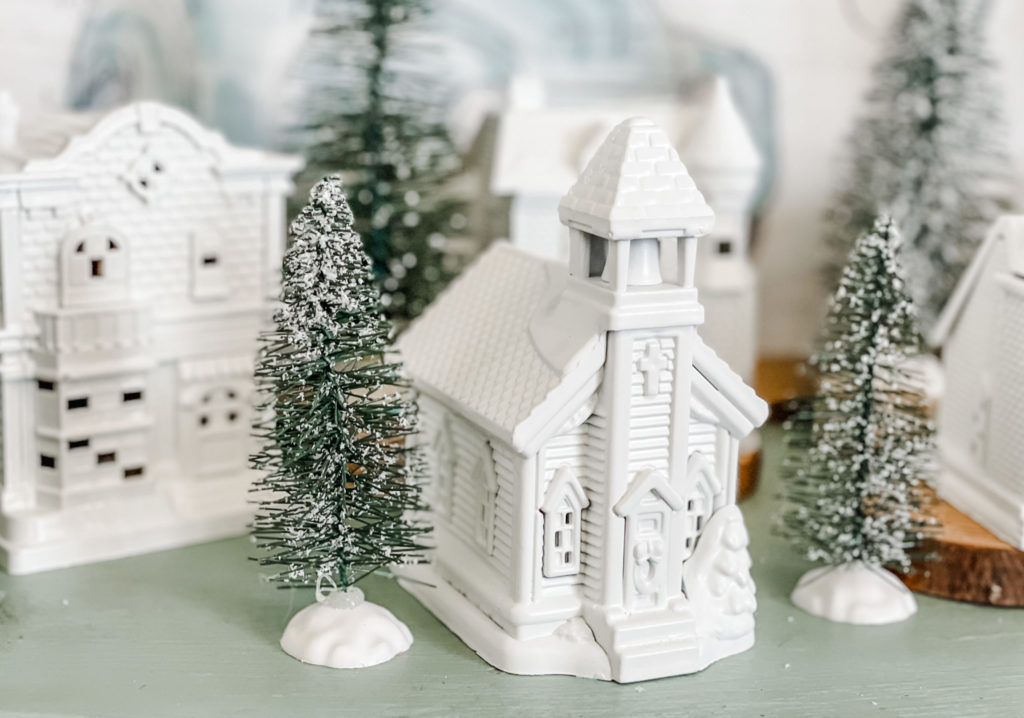 I also decided to display my little Dollar Tree Christmas Village in the cabinet, and it matched perfectly!!! If you didn't see this DIY, girl… its one you NEED to do! You can see it HERE.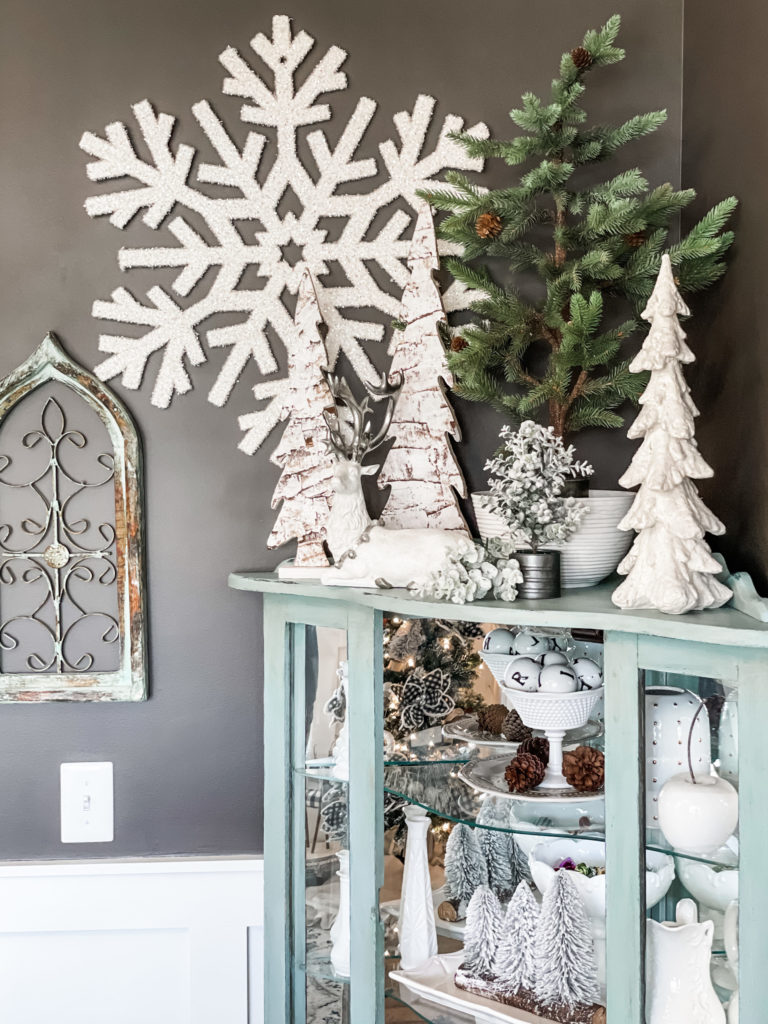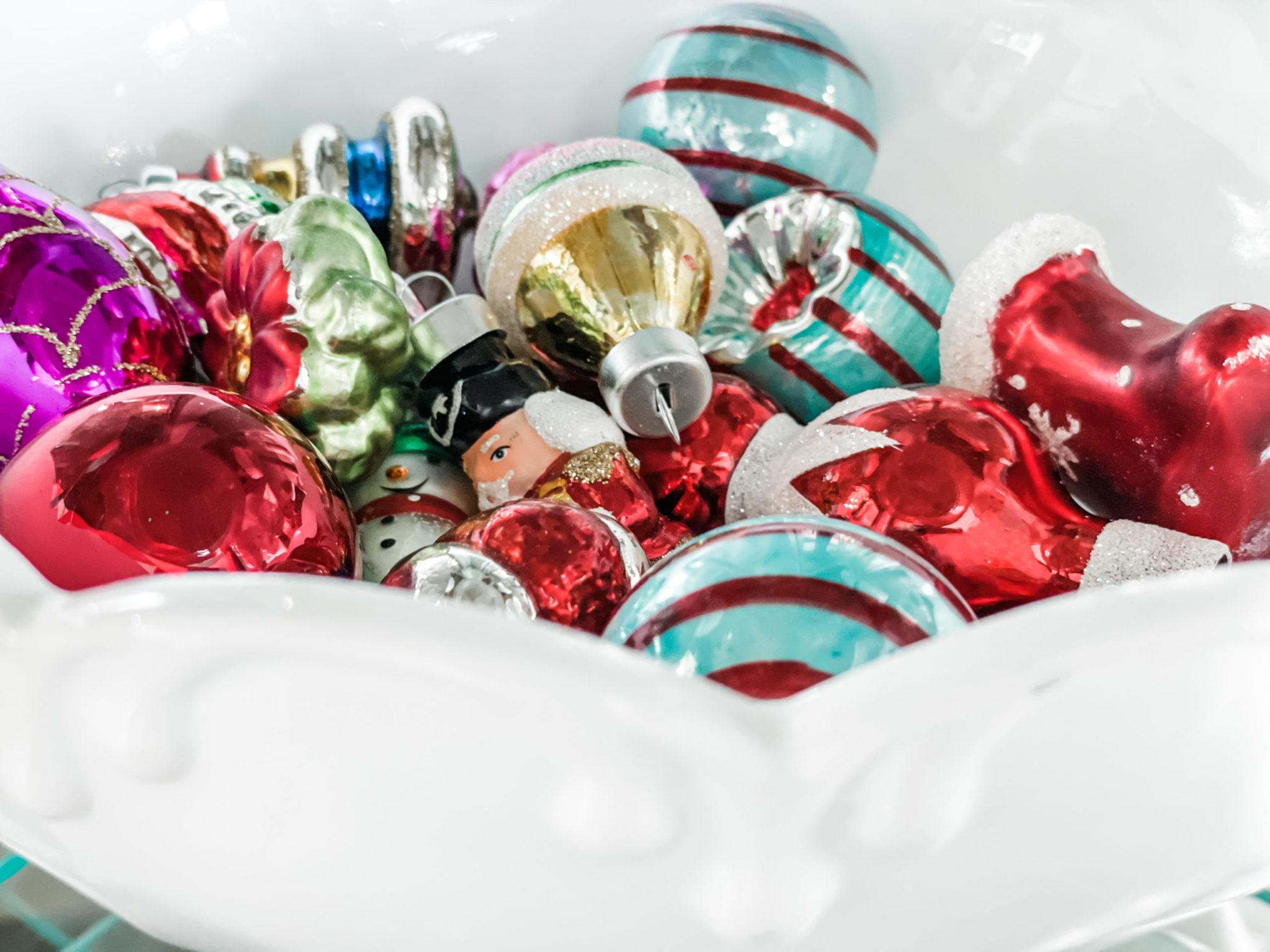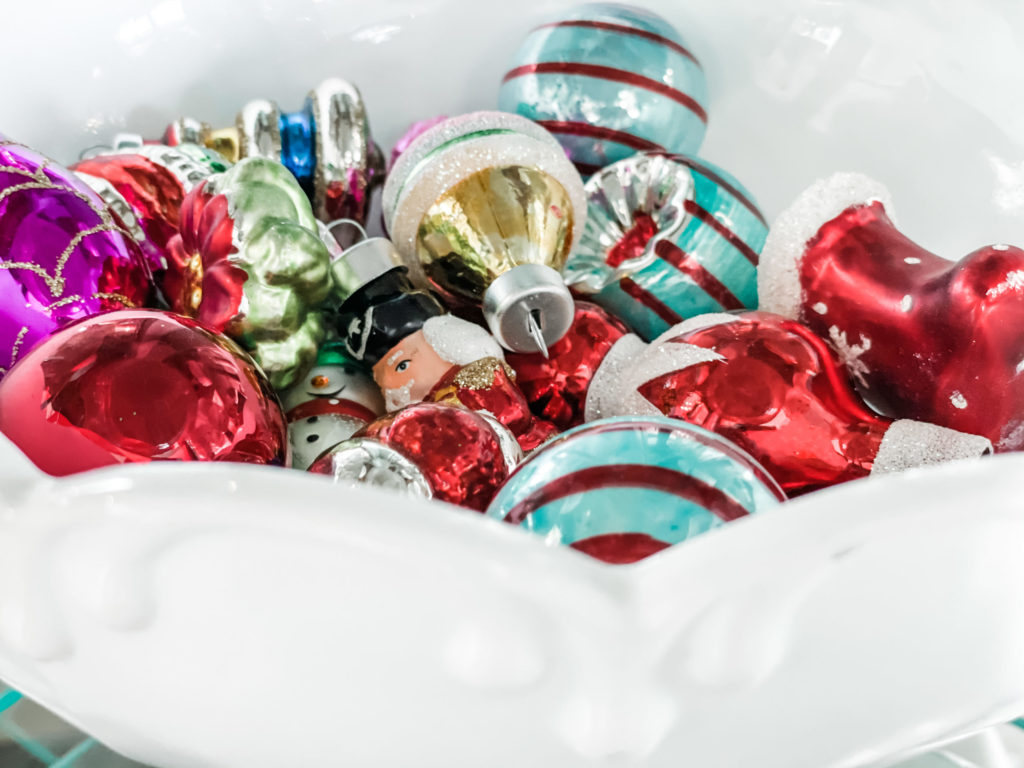 Here's another little tip: take some mini ornaments, and put them in a decorative vase or bowl… and BOOM. An instant Christmas decoration that looks super cute and festive! These specific ornaments came from TJ Maxx on sale after Christmas last year!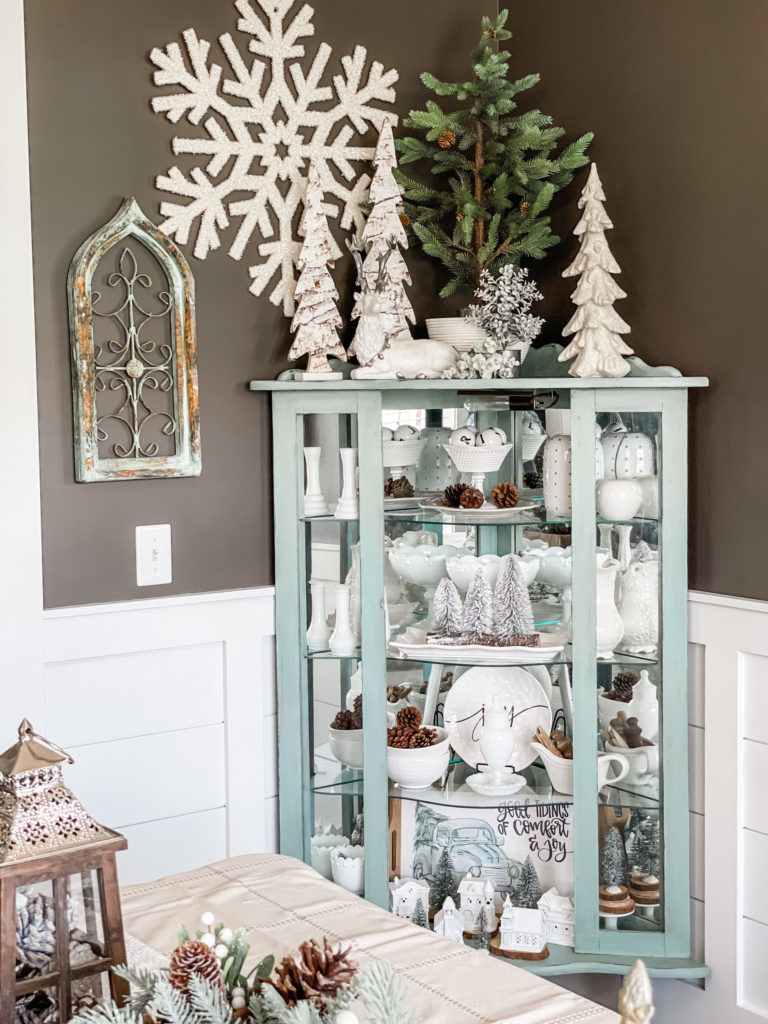 Well, there you have it folks… my Christmas corner cabinet!!! I am loving the way it turned out, and I hope you do too!!
PIN FOR LATER!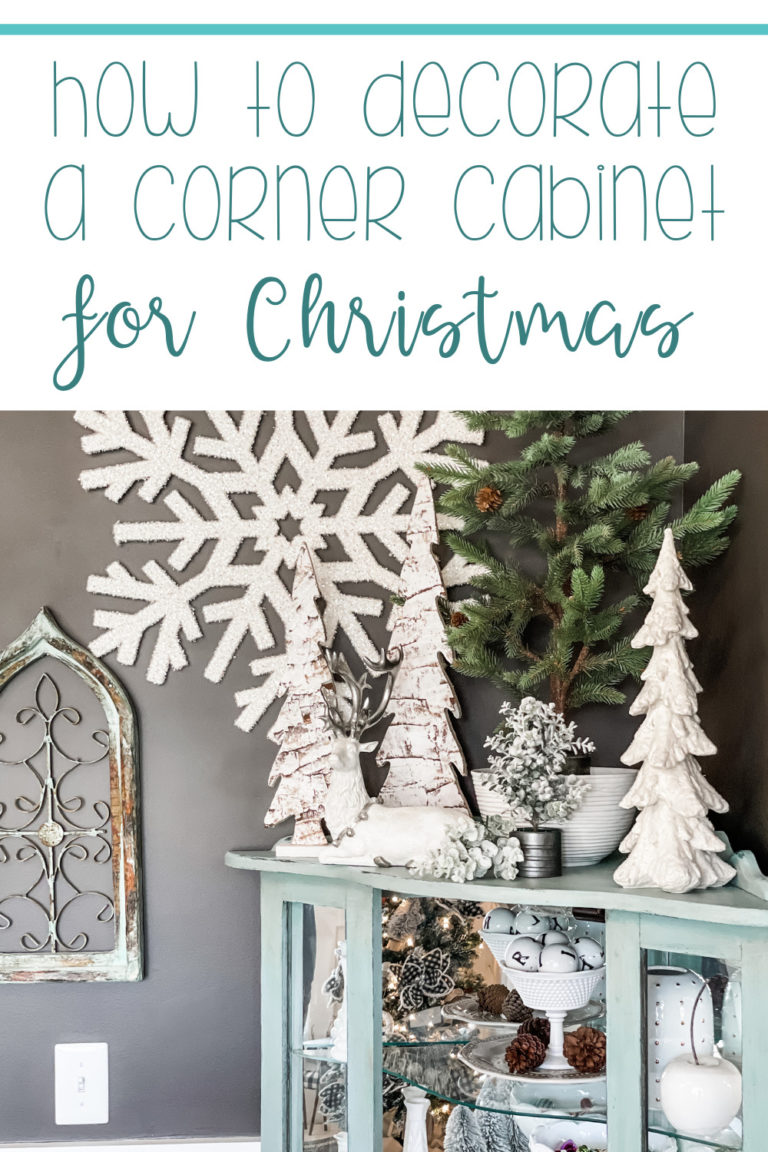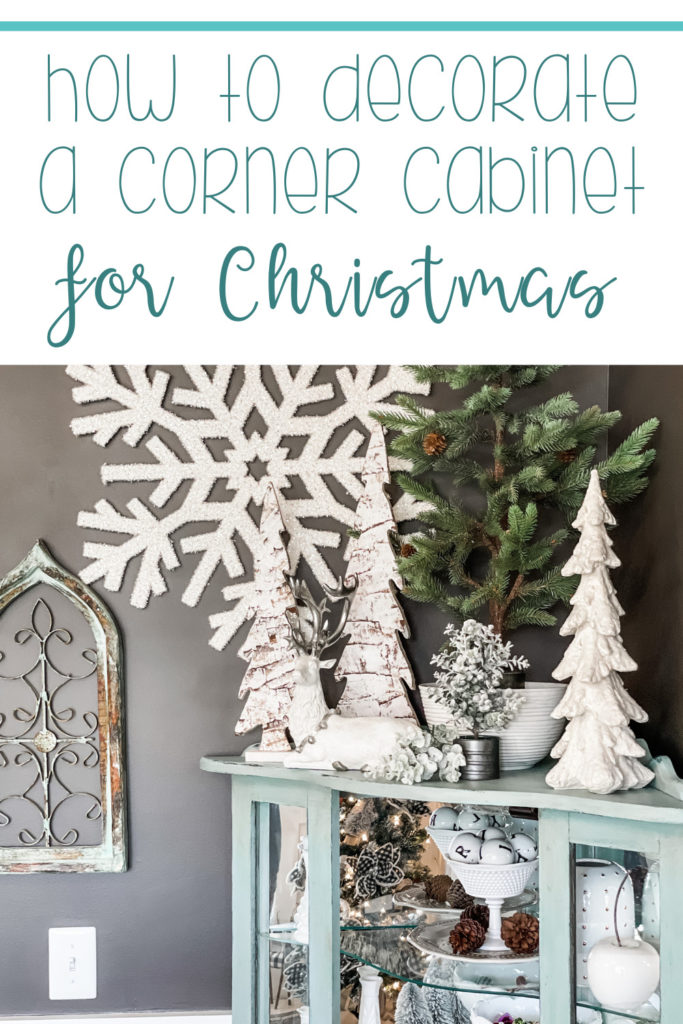 Text me!!!! 270-200-5848