Good ole Dollar Tree never disappoints. Now, sometimes you have to get creative, but there are always great projects if you look!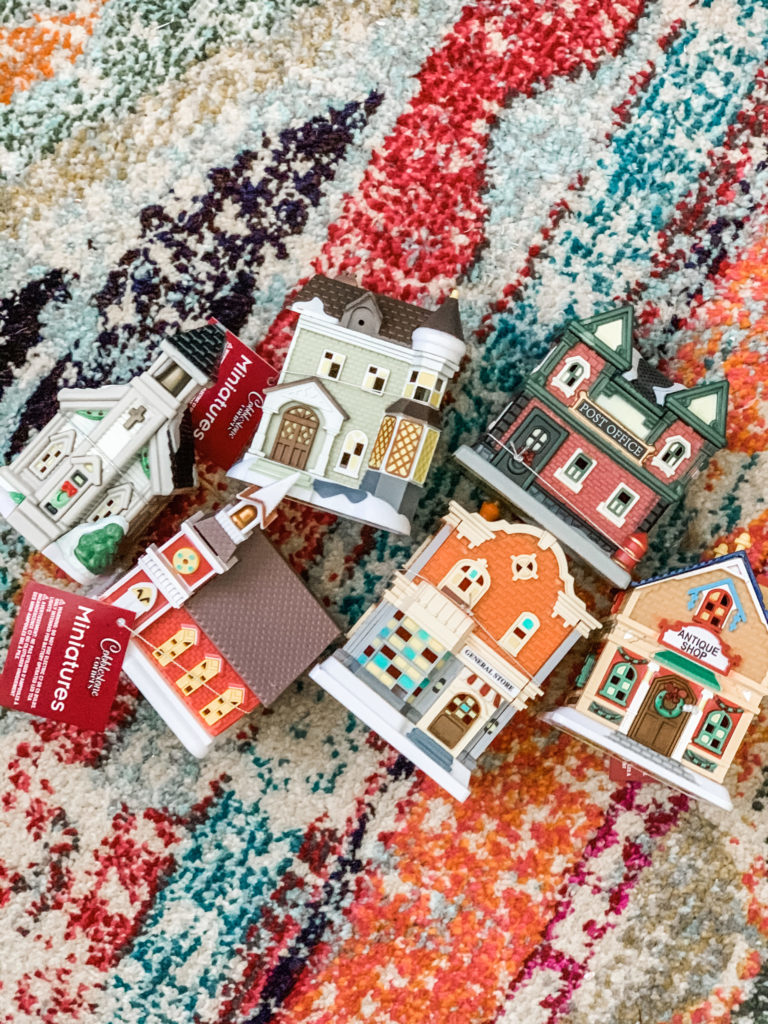 I knew immediately what I wanted to do when I saw these miniature village pieces at Dollar Tree!
I wanted them to look like a winter wonderland! 
Supplies Needed:
Various miniature village pieces from Dollar Tree
White Spray Paint
Y'all…this is yet another SUPER easy one!
What to Do:
Simply take your village and set it outside to spray paint it white!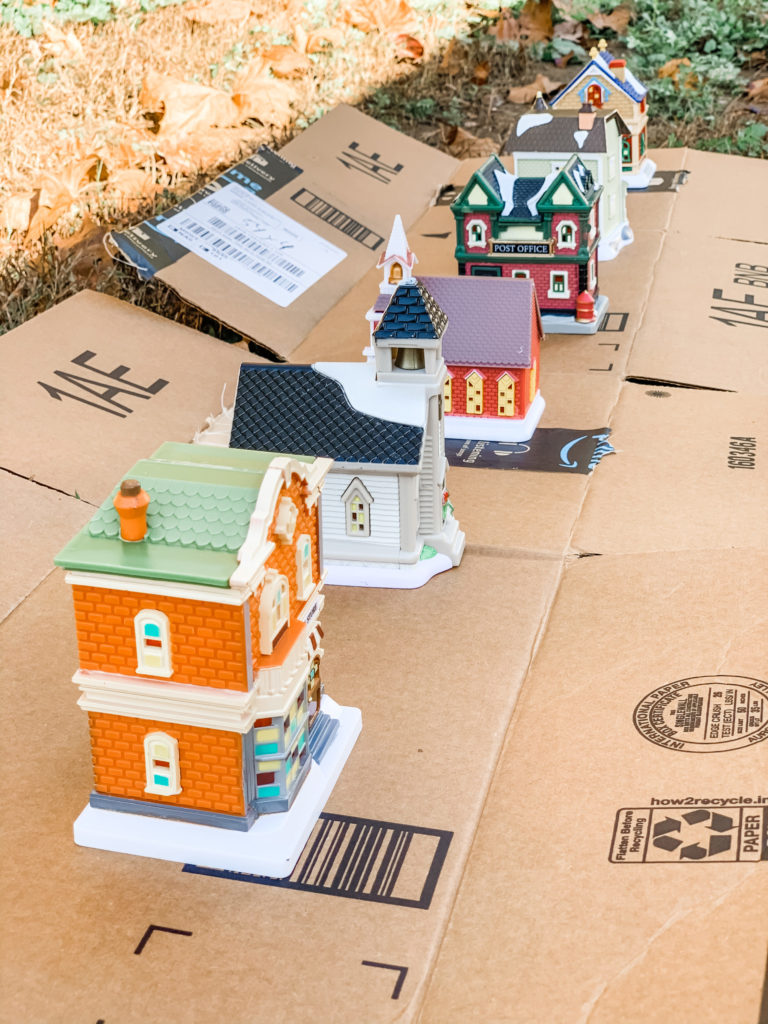 This is the spray paint I used! It worked like a charm!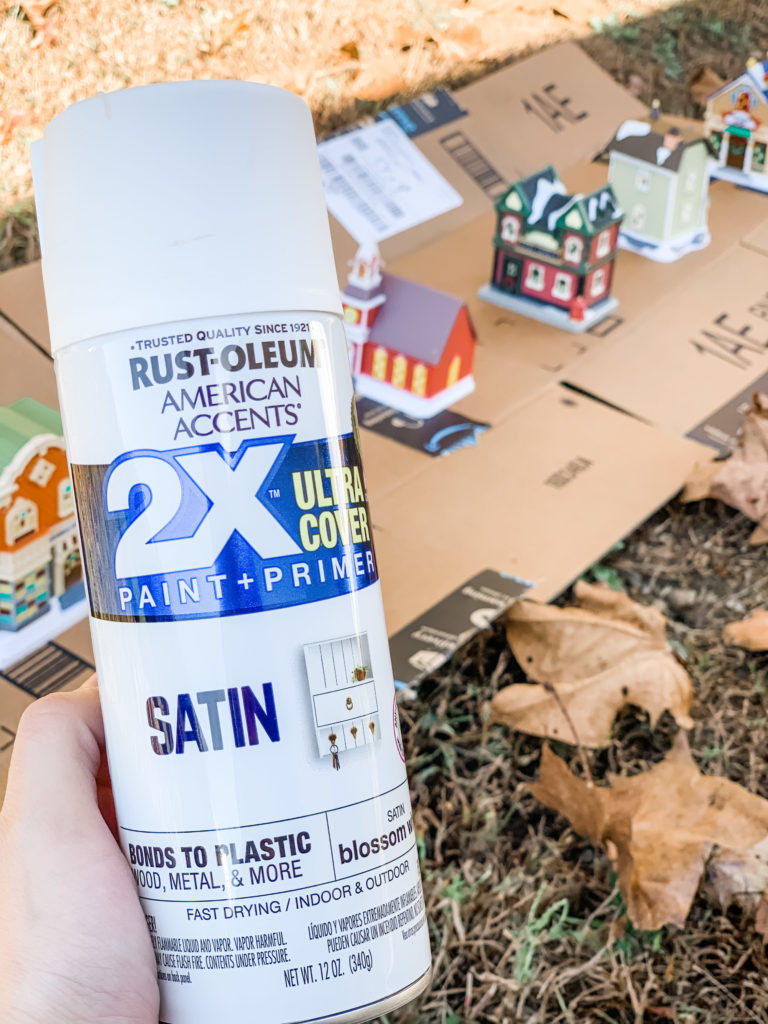 Mine took a couple of coats to get a good, crisp white!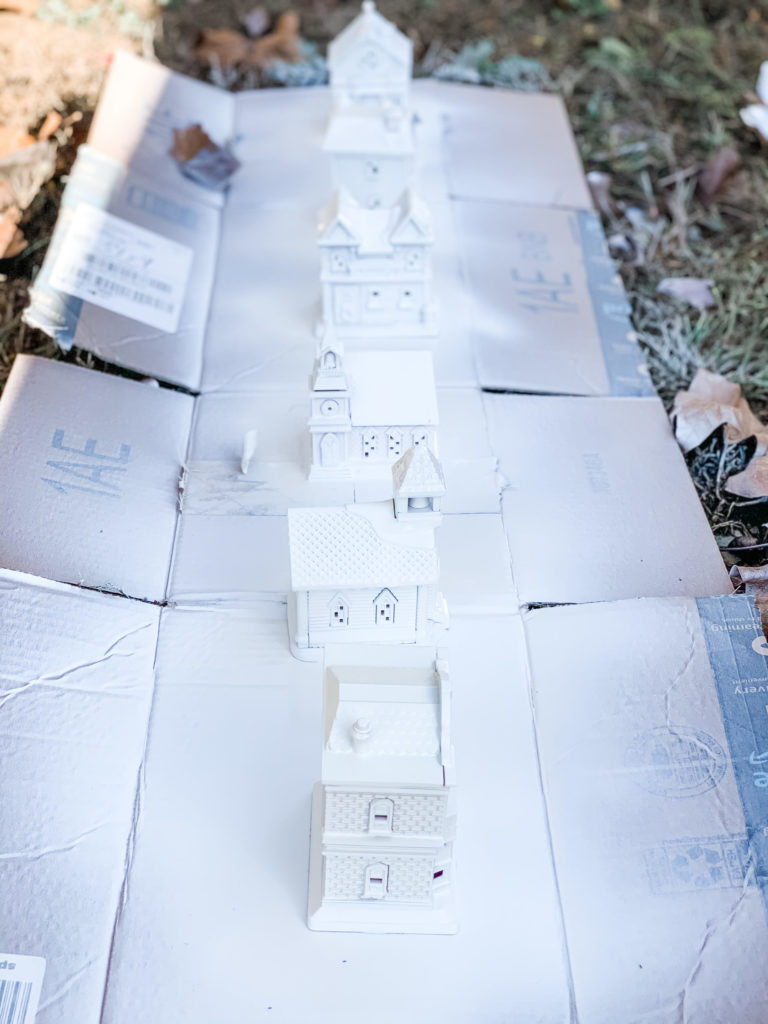 Once it is dry, style it with some bottle brush trees and some wood slices, and you are good to go!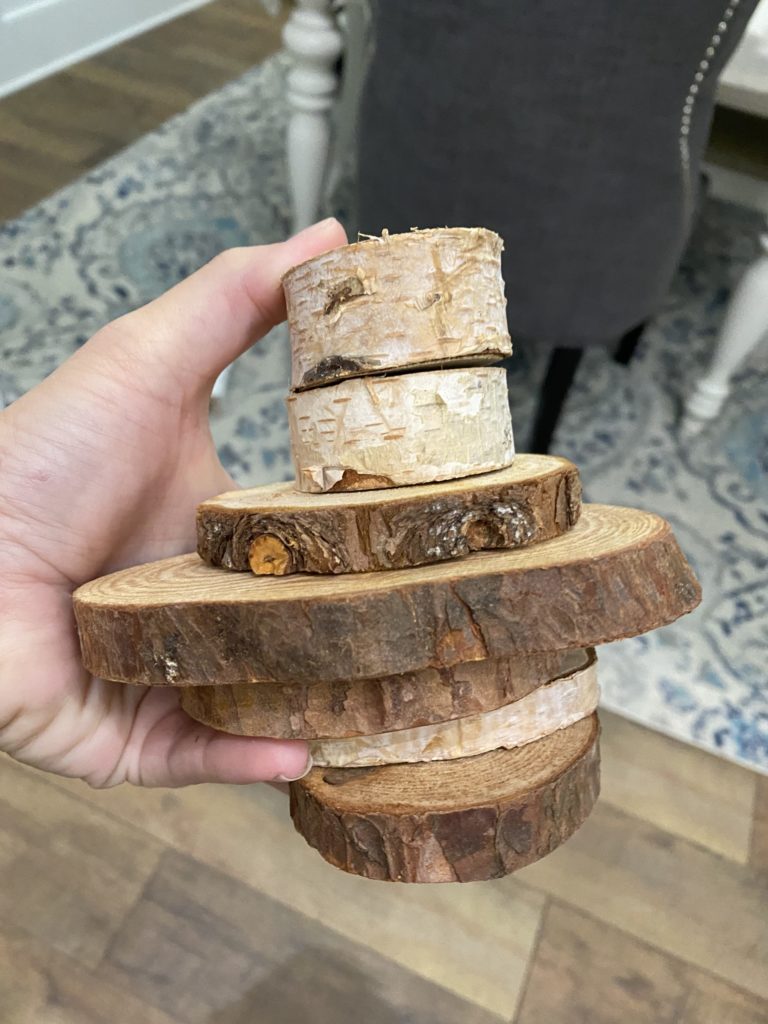 I truly LOVE how this turned out!!!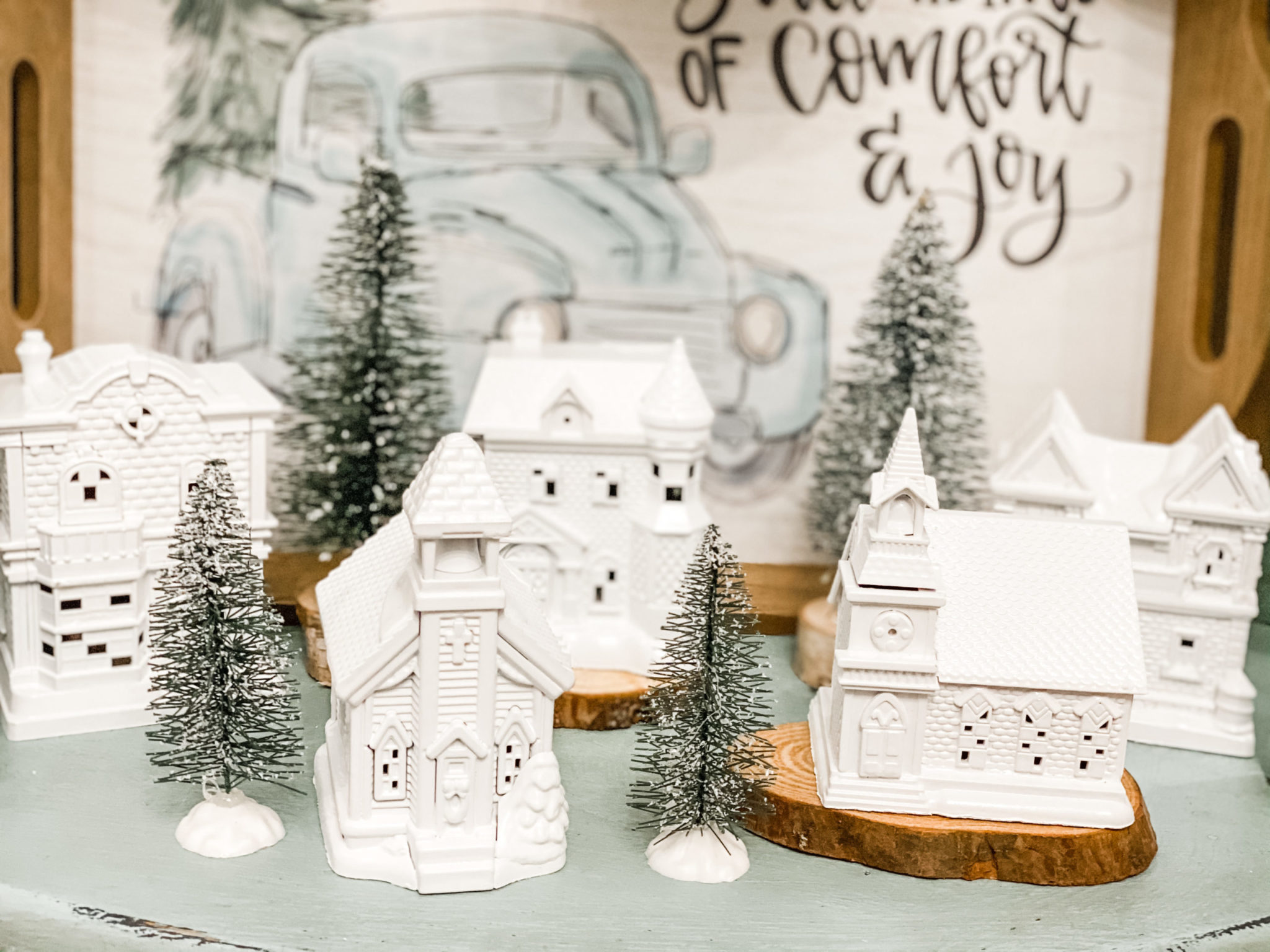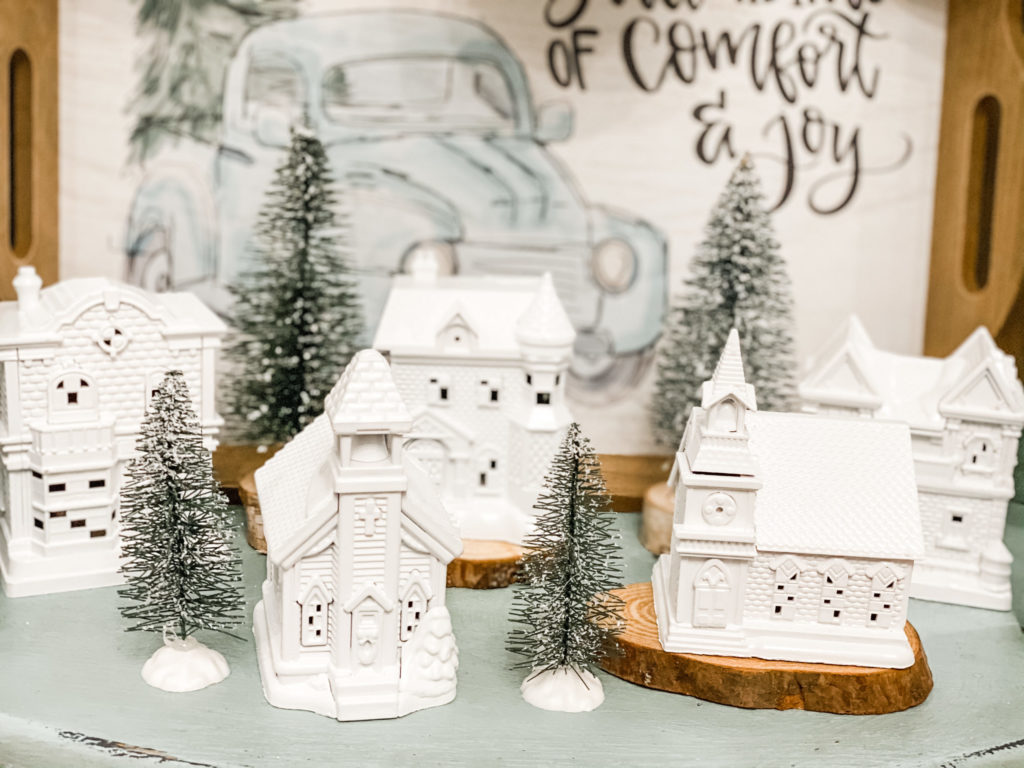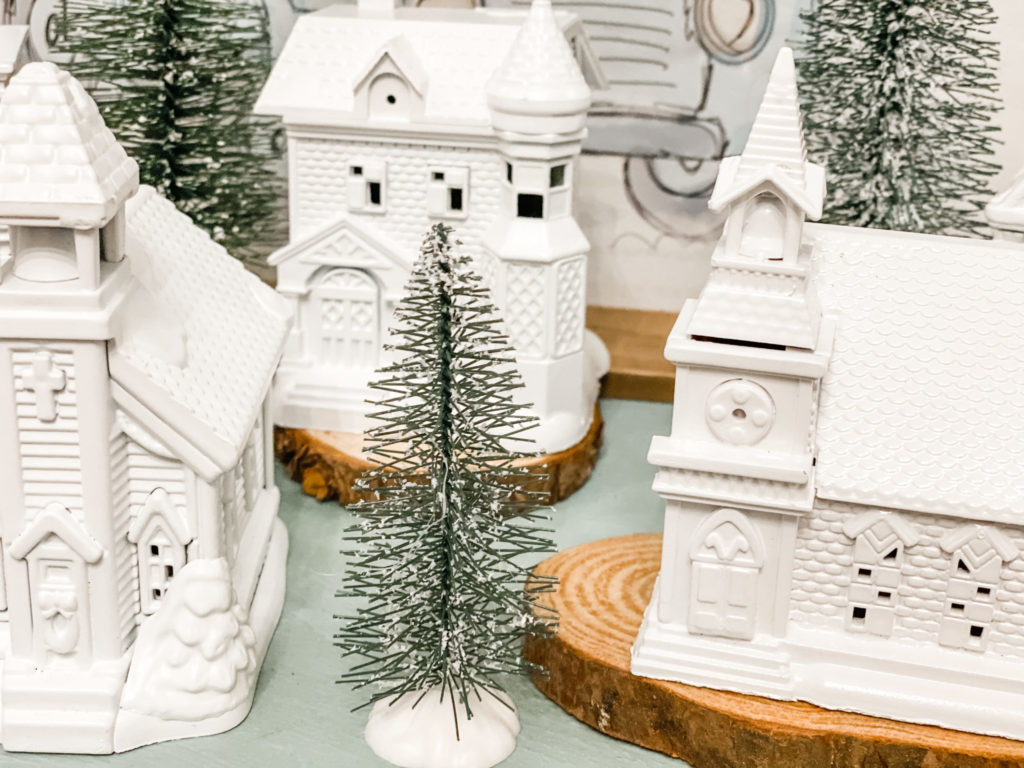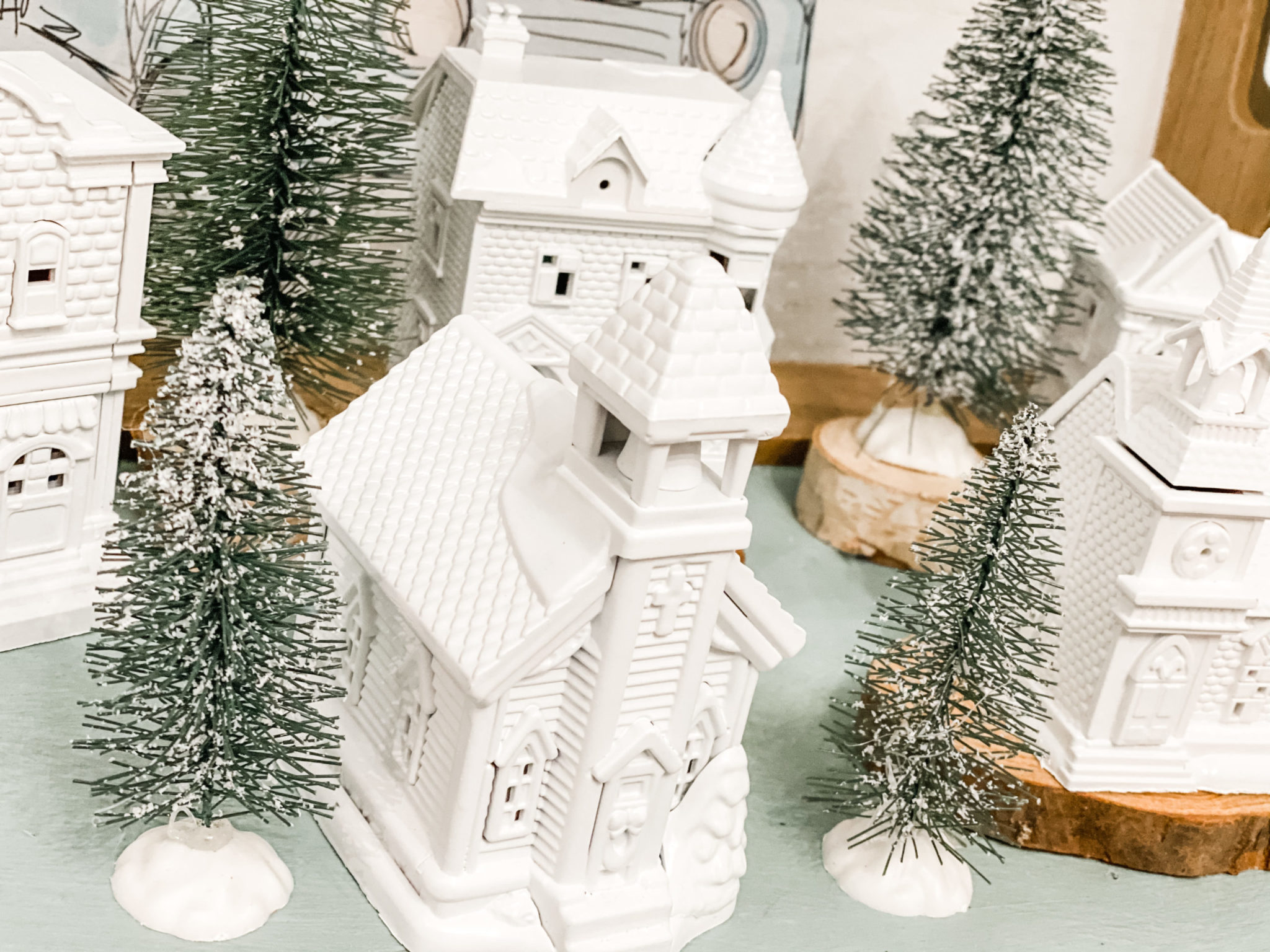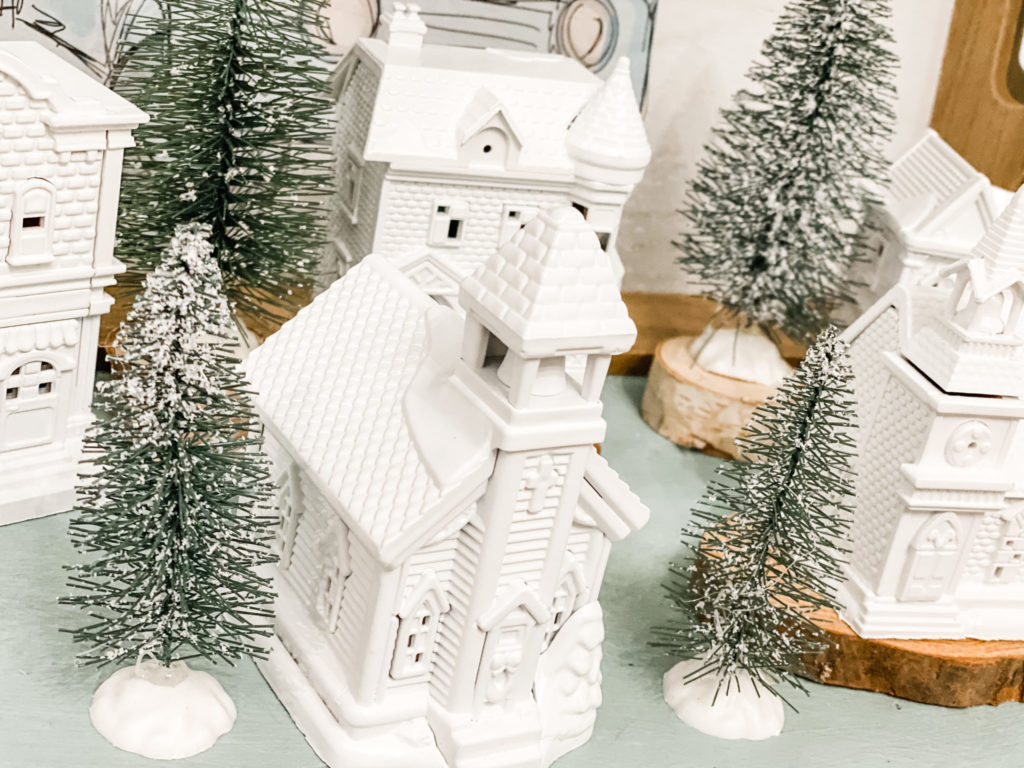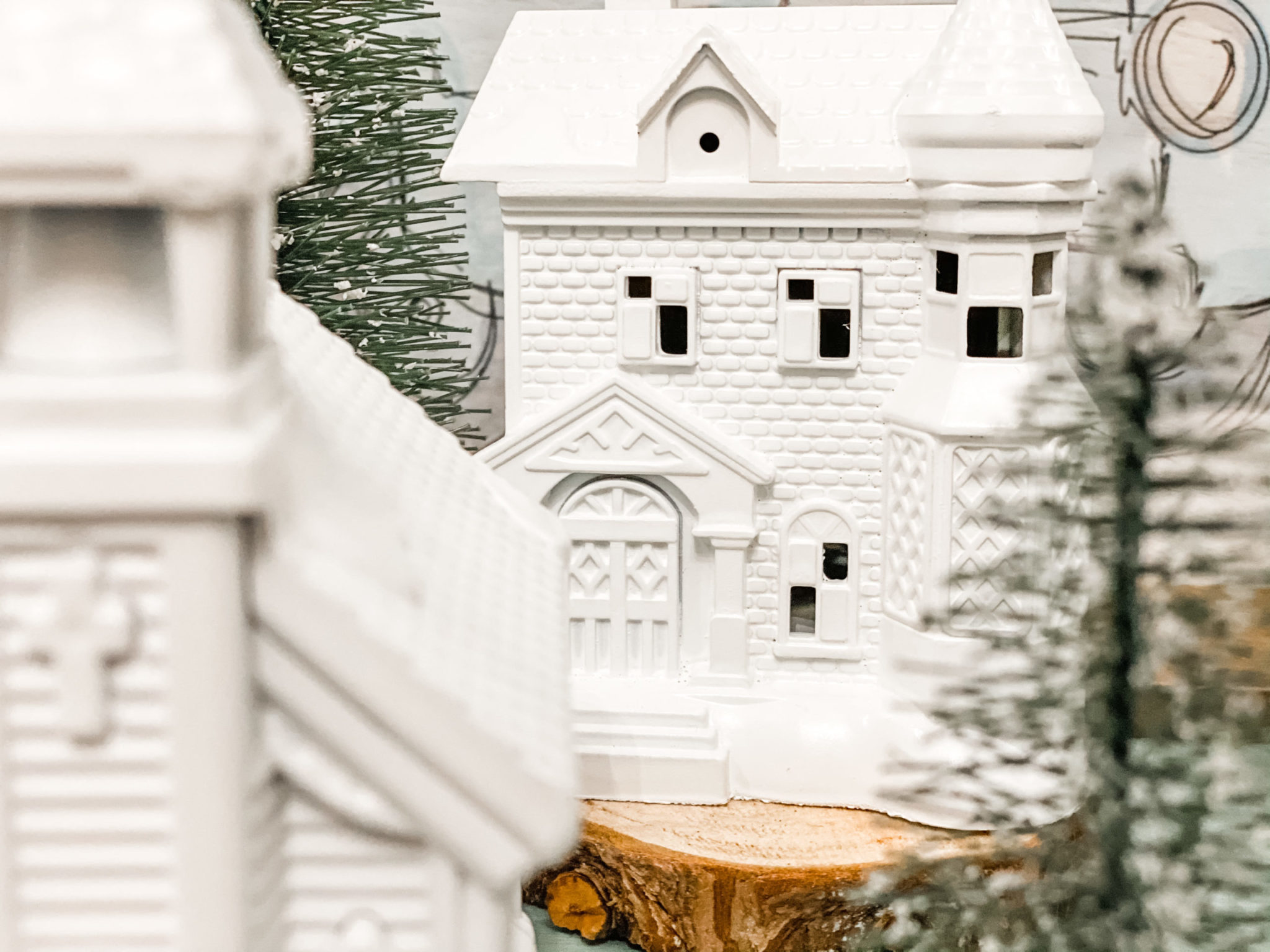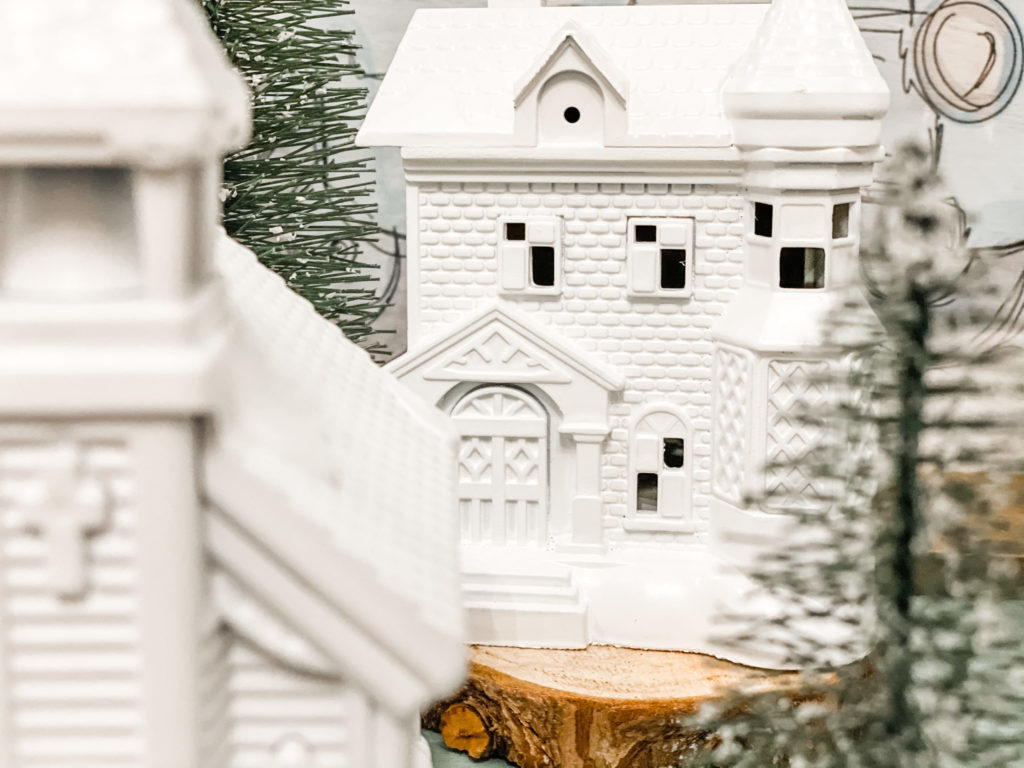 What do you think?!?!?! You can't beat $1.00 each for these adorable village pieces!
PIN FOR LATER!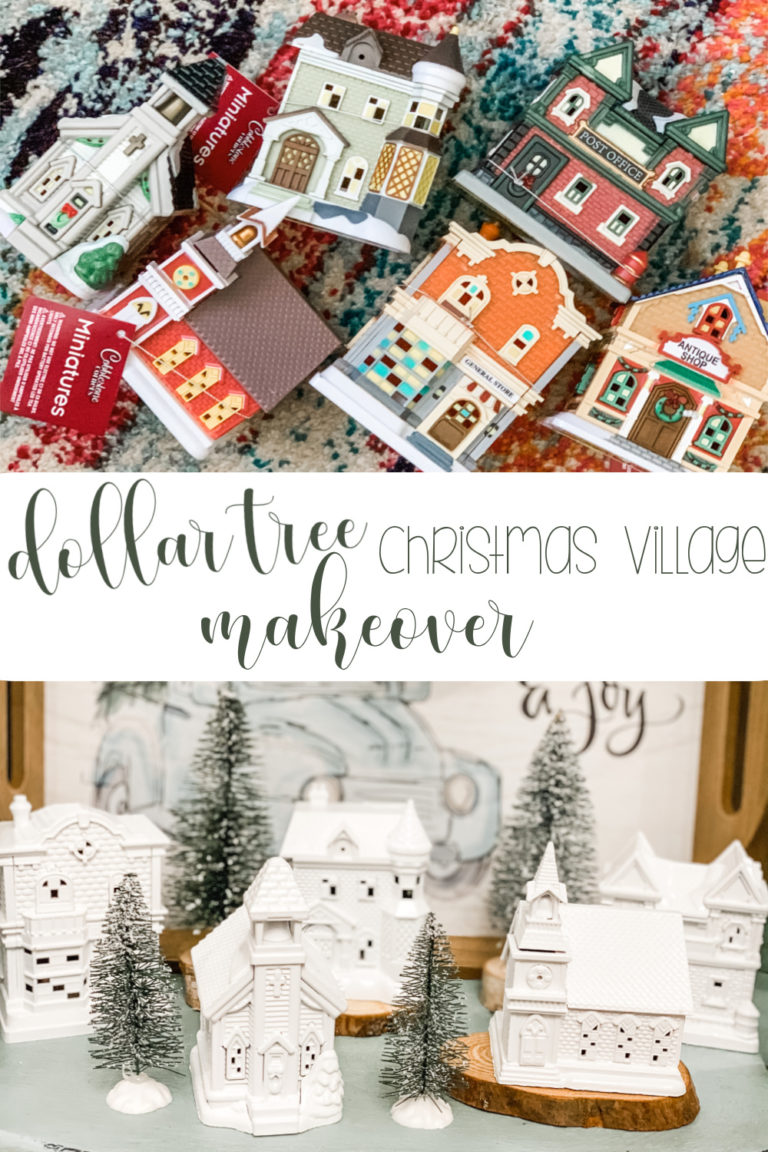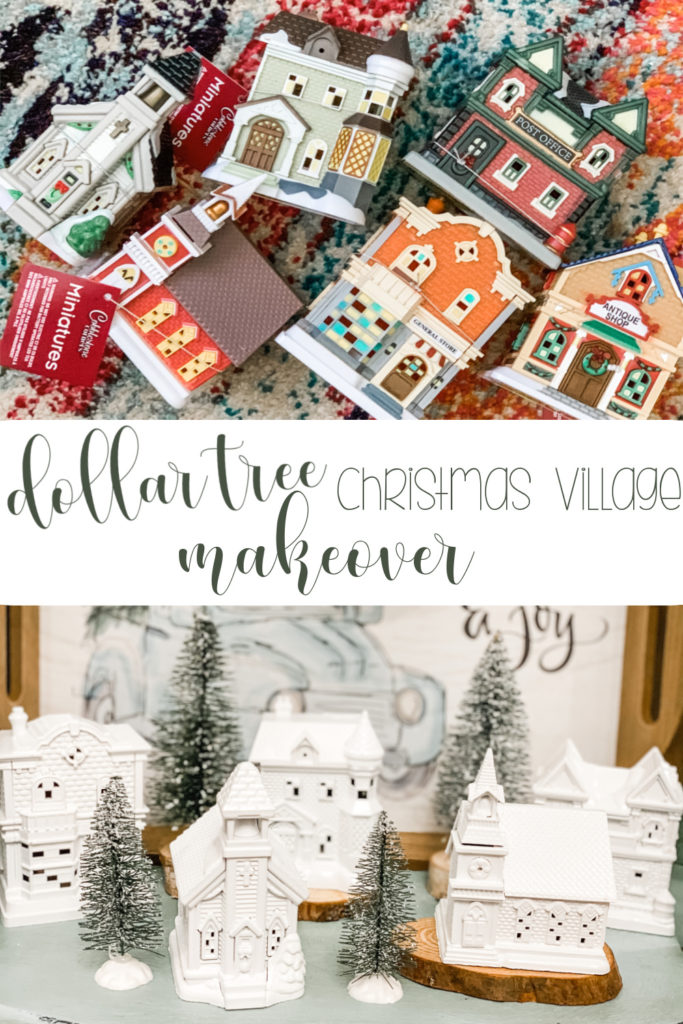 TEXT ME! 270-200-5848