Y'all know I am a sucker for a good gumball machine DIY…and even though this doesn't "quite" fit that bill, it is certainly very similar! These diy gumball ornaments are seriously SO STINKIN' CUTE!!!
SUPPLIES NEEDED:
Apple Barrel Paint from Walmart (or any craft paint) – I used 5 colors
White snow globe (mine is from Hobby Lobby)
Mini iridescent glass ornaments

Now, let's get started! It is easy peasy!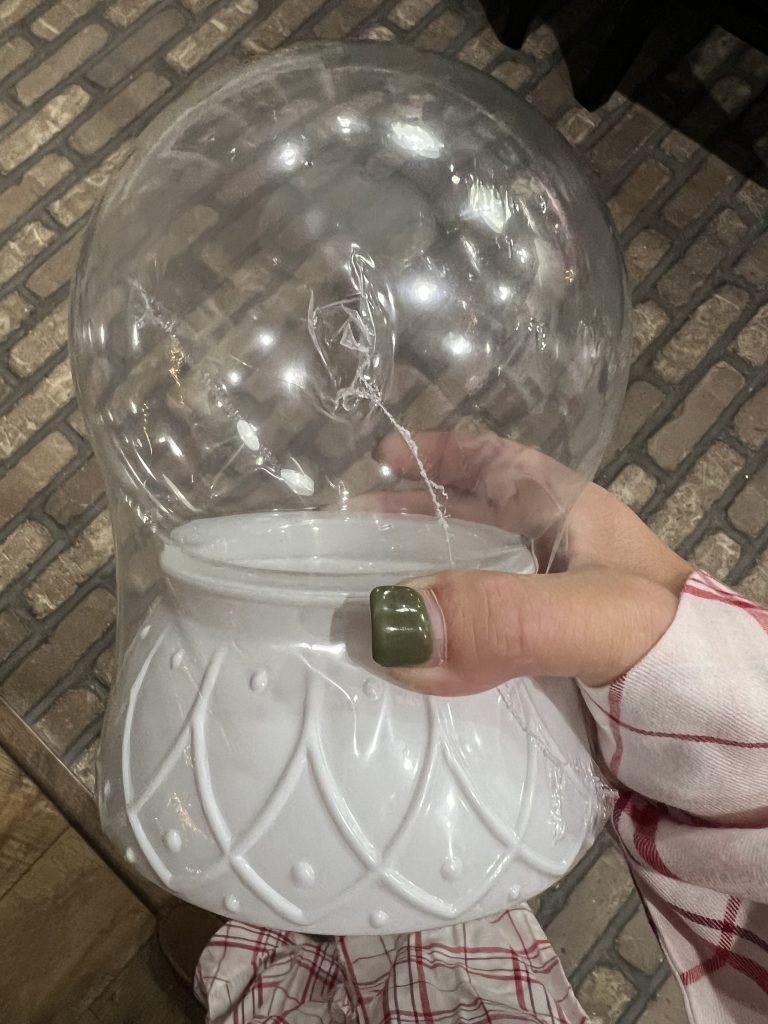 I saw this snow globe at Hobby Lobby in their Christmas craft section, and I immediately knew I wanted to fill it with "gumballs" to resemble a gumball machine!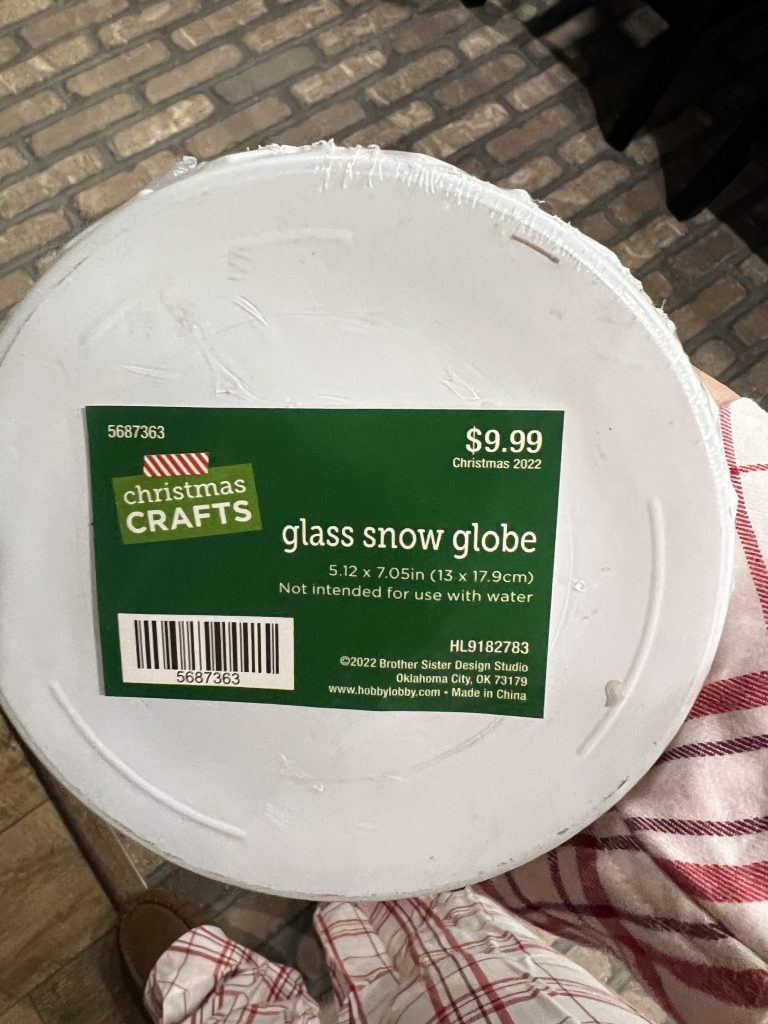 It was on sale for $5.00 since all Christmas was 50% off!!!
You may remember the tangled light project I did using paint in bulbs…and if you do, then you already know exactly how to do this project, because it is the same concept!!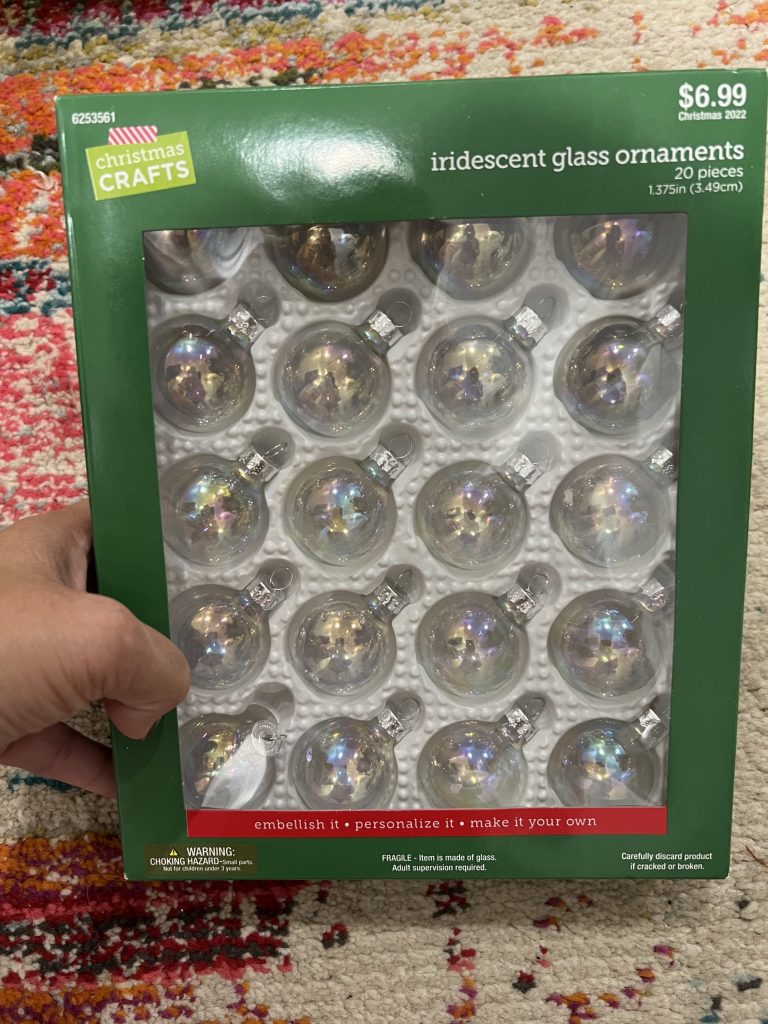 There were 20 mini ornaments in the package, so I picked 5 paint colors to use, so that I could do 4 of each color for some fun variety in my gumballs! The fun thing is, you can use whatever colors you want to match YOUR decor!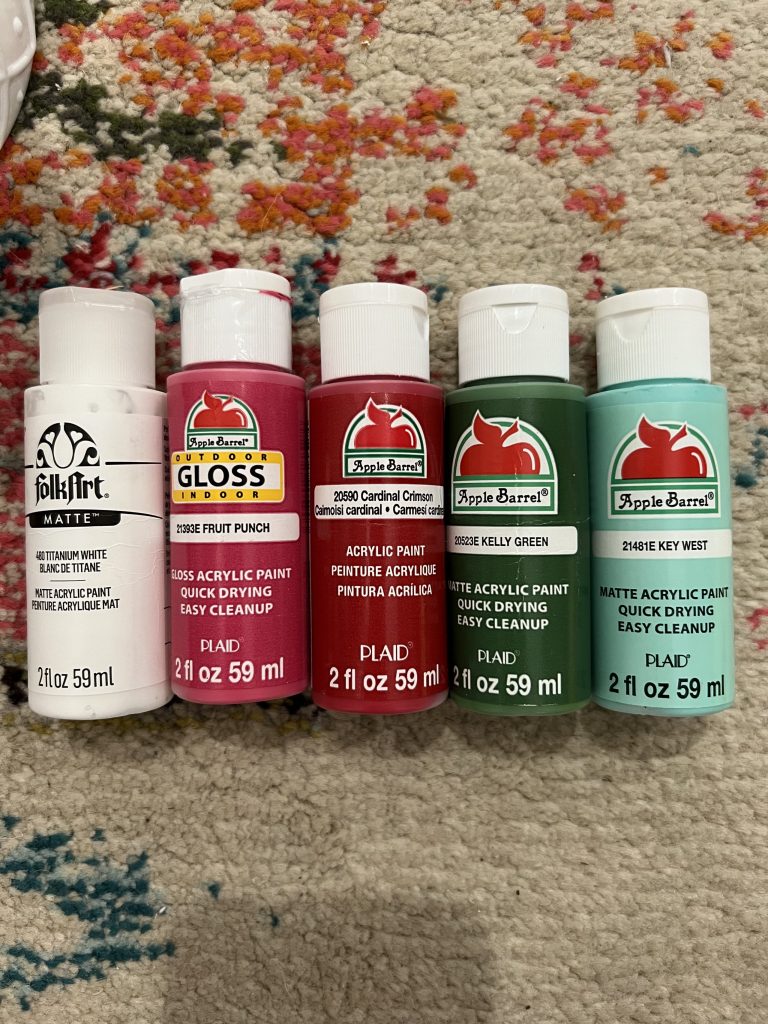 All you do for this project is take your paint and squirt it into your ornament until it is full enough to coat your ornament in a few shakes! Shake the ornament until the entire thing is covered with the paint. It looks SO PRETTY with the iridescent glow! It seriously makes all the difference!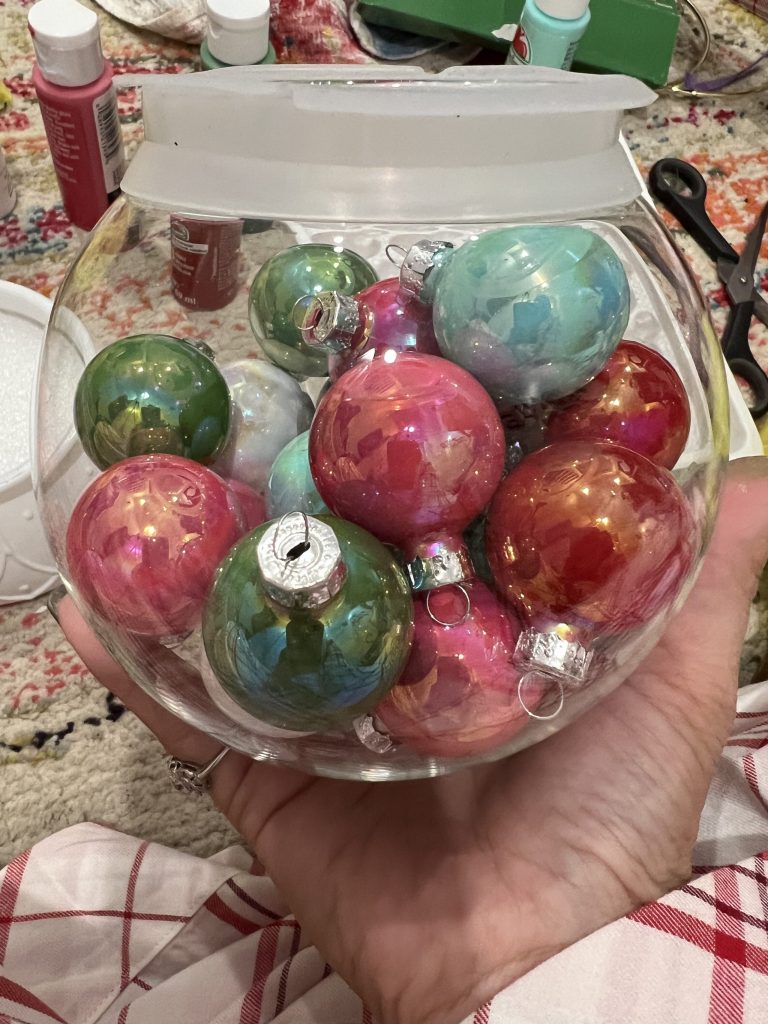 NOW…I know what you may be thinking…. These ornaments aren't fully closed at the top! You would be correct, but I did not have any trouble with the paint at all in that. If you are nervous about that, just stick a little but of hot glue under the opening to refrain the paint from getting out. Like I said, I didn't have any issues!
Once you have them filled up, simply put them in your globe and attach it back, as you can see above!
Now, admire your new Christmas decor!!!!!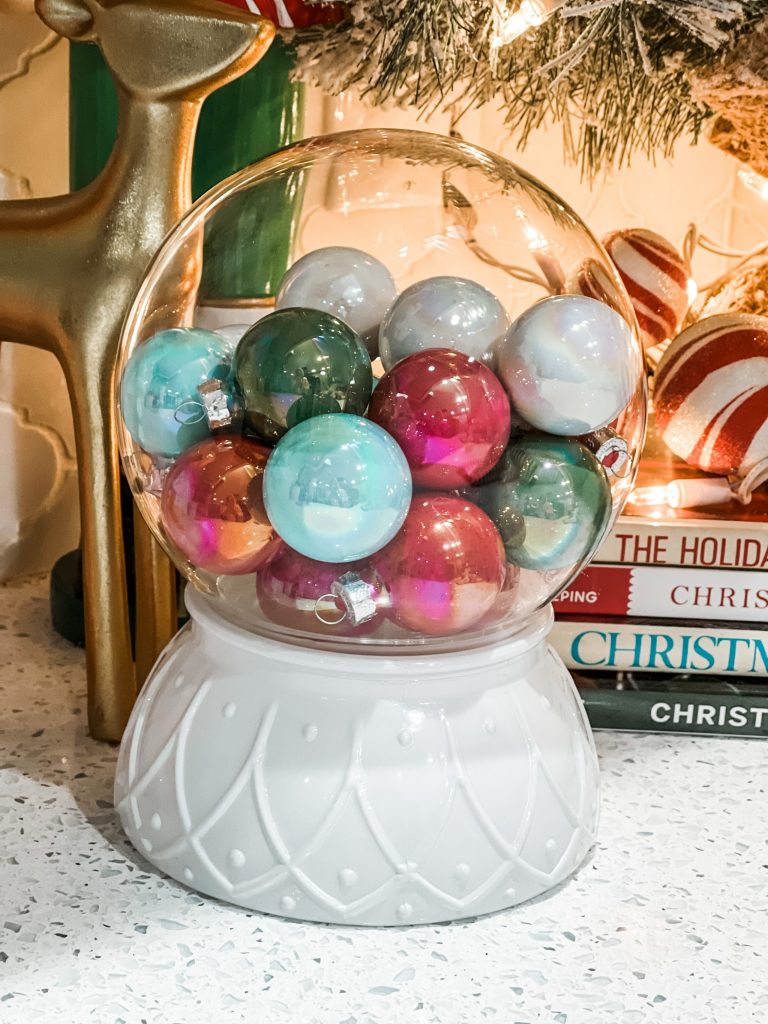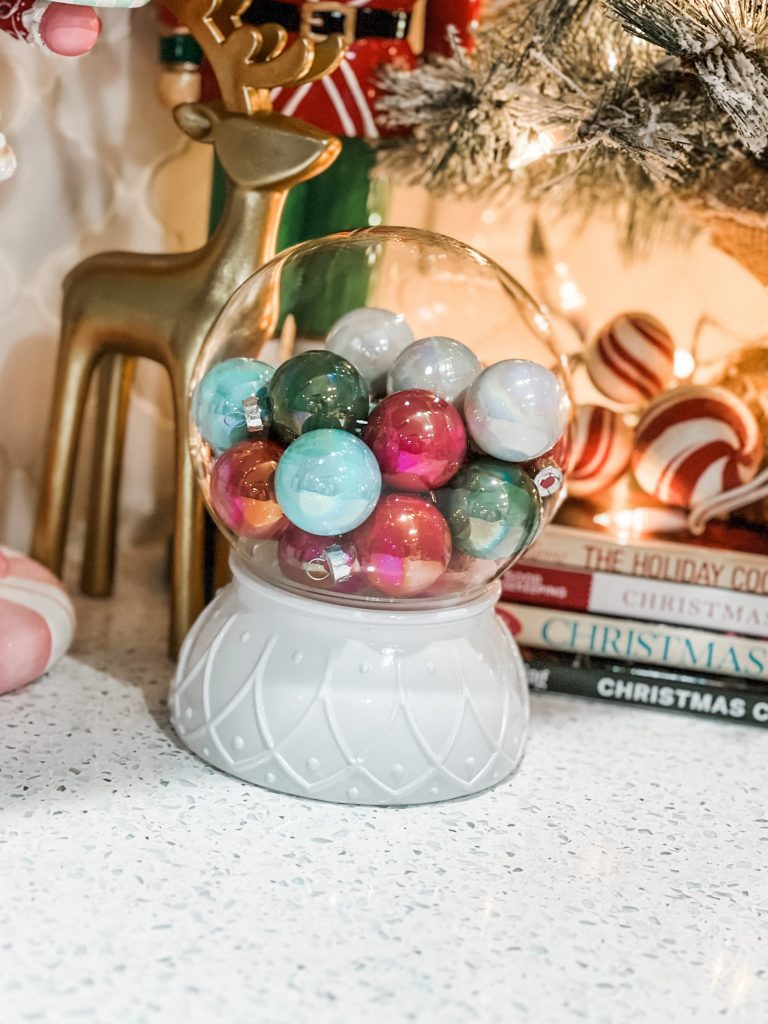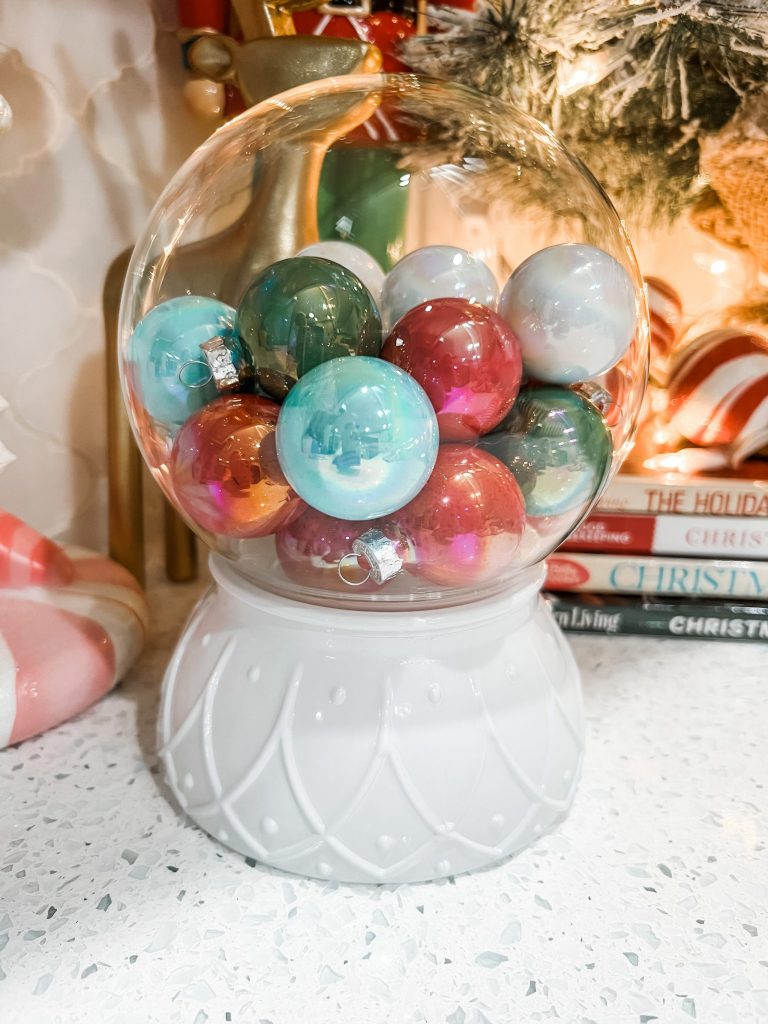 In all honesty, pictures do not do this project justice! It looks truly AMAZING, and I am proud to display it this year! I hope if you make one, you will show me! I love to see your creations!