This year my kids specifically asked if we could have a Christmas countdown! Well, of course I said YES. That gave me the perfect opportunity to diy a Christmas countdown for them, and boy was it fun to do!
This diy is soooo easy, but the meaning behind it is extra special. Let me walk you through what I did step by step!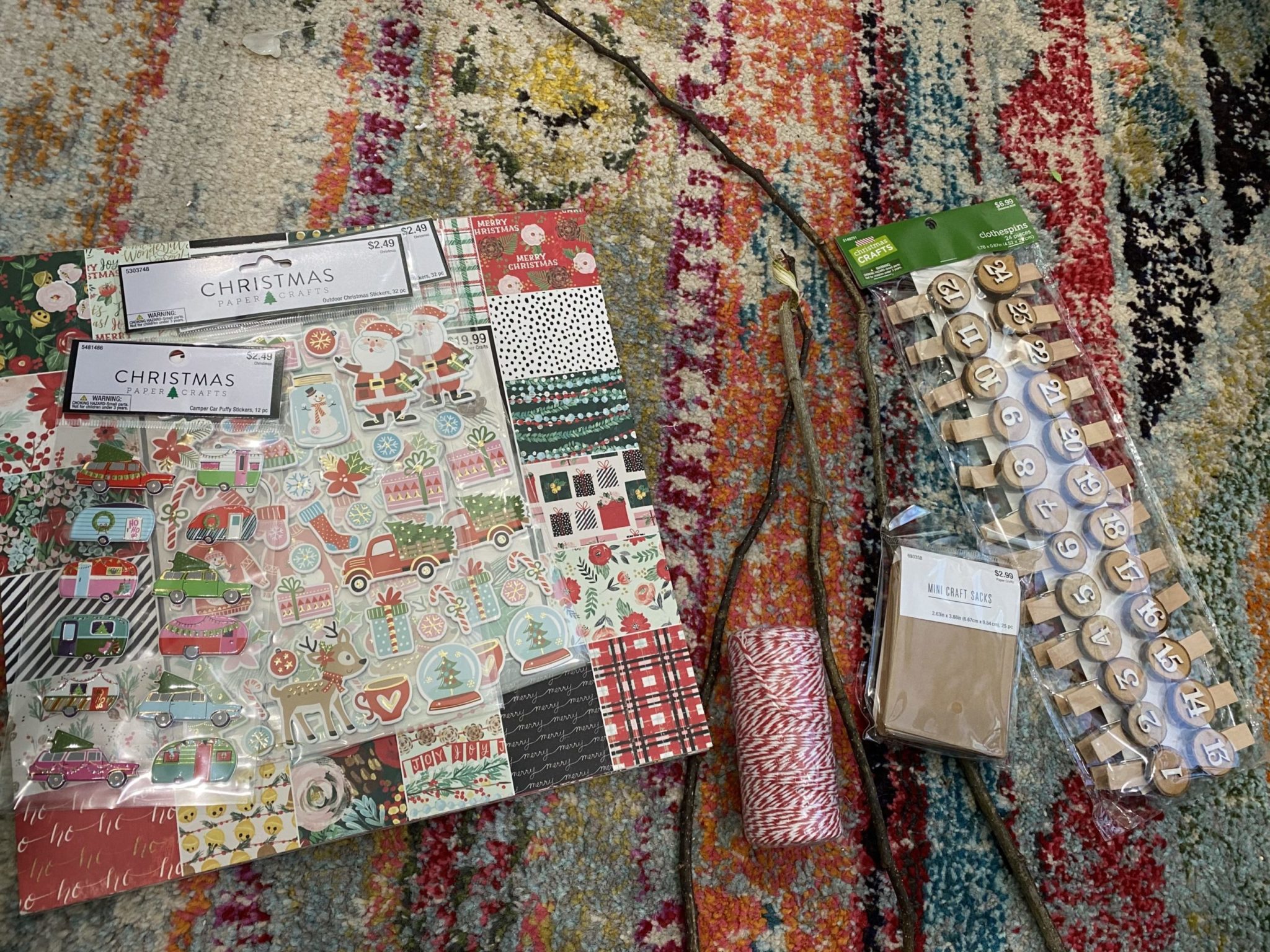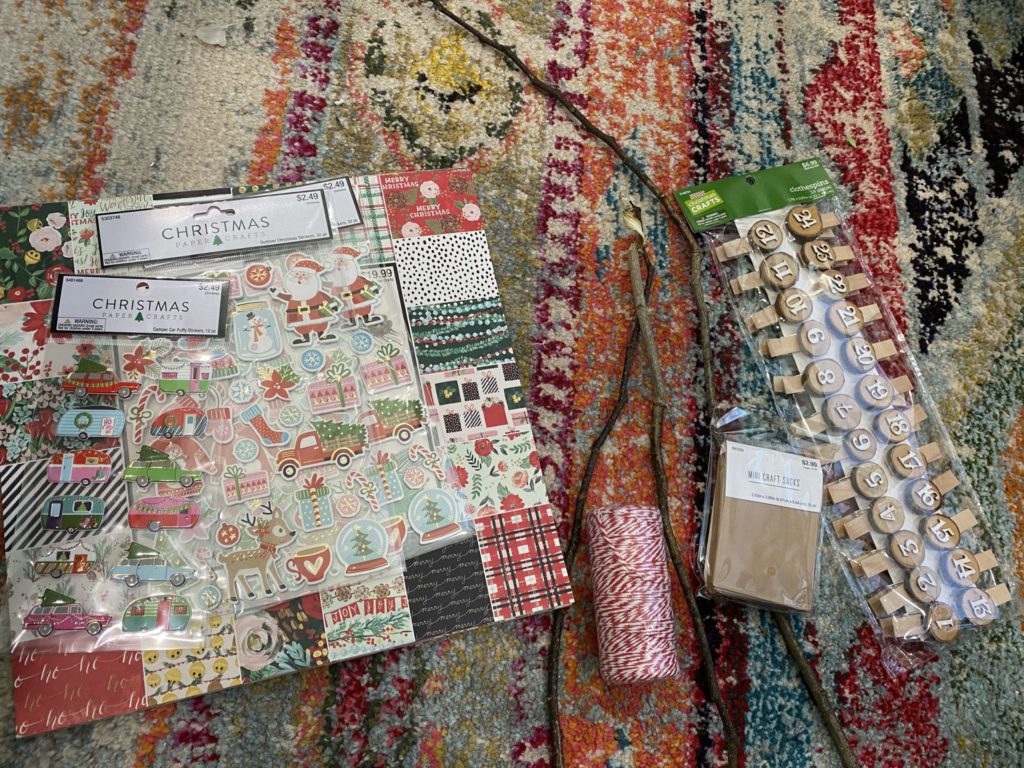 Supplies Needed:
Sticks from your yard (the skinny ones)
Mini craft sacks
Clothespins with numbers (from Hobby Lobby)
Scrapbook paper
Pen
Twine
Christmas stickers
What to do:
The first thing I did was take all of my craft sacks and put a Christmas sticker/stickers on each one! Super easy, right?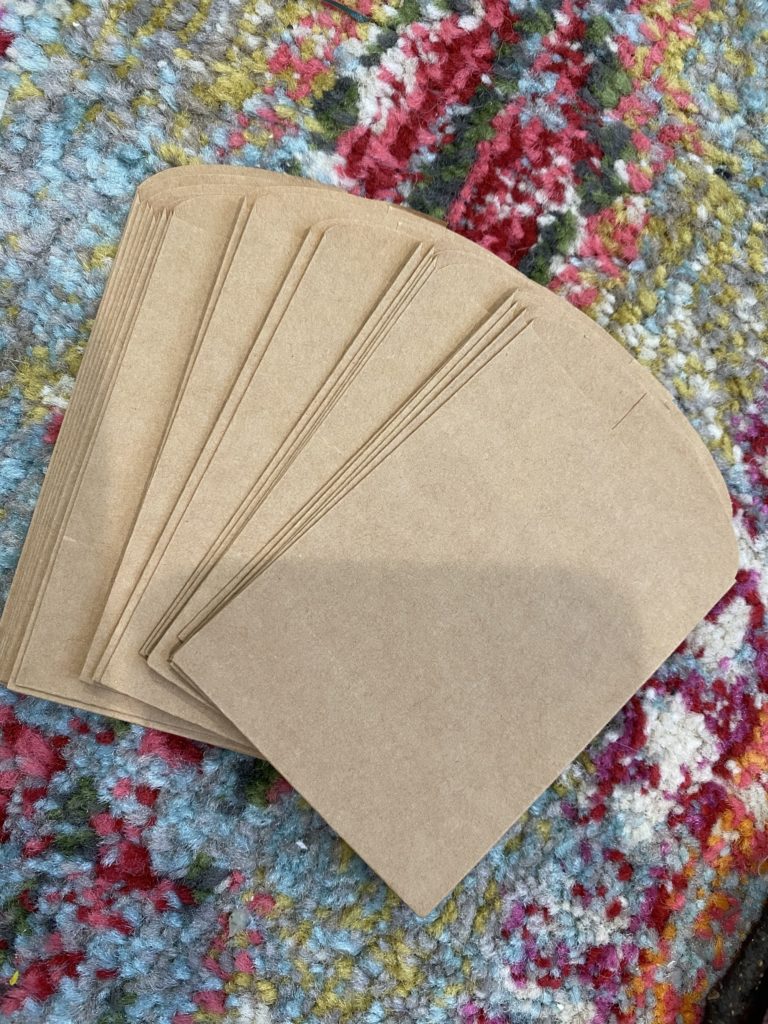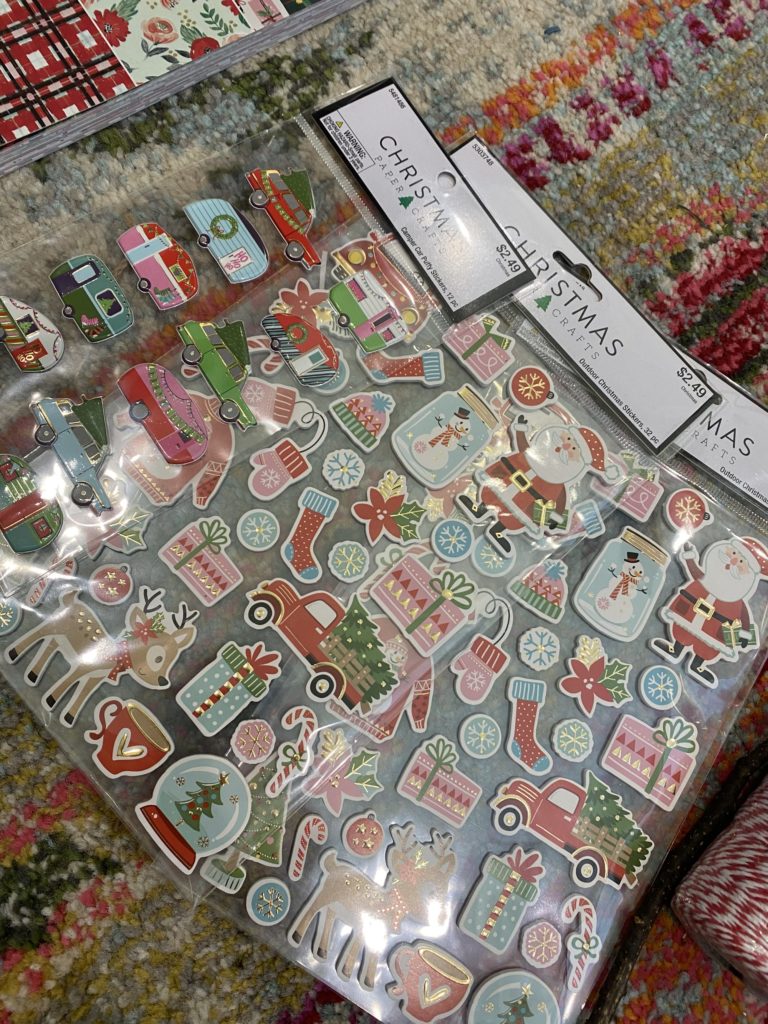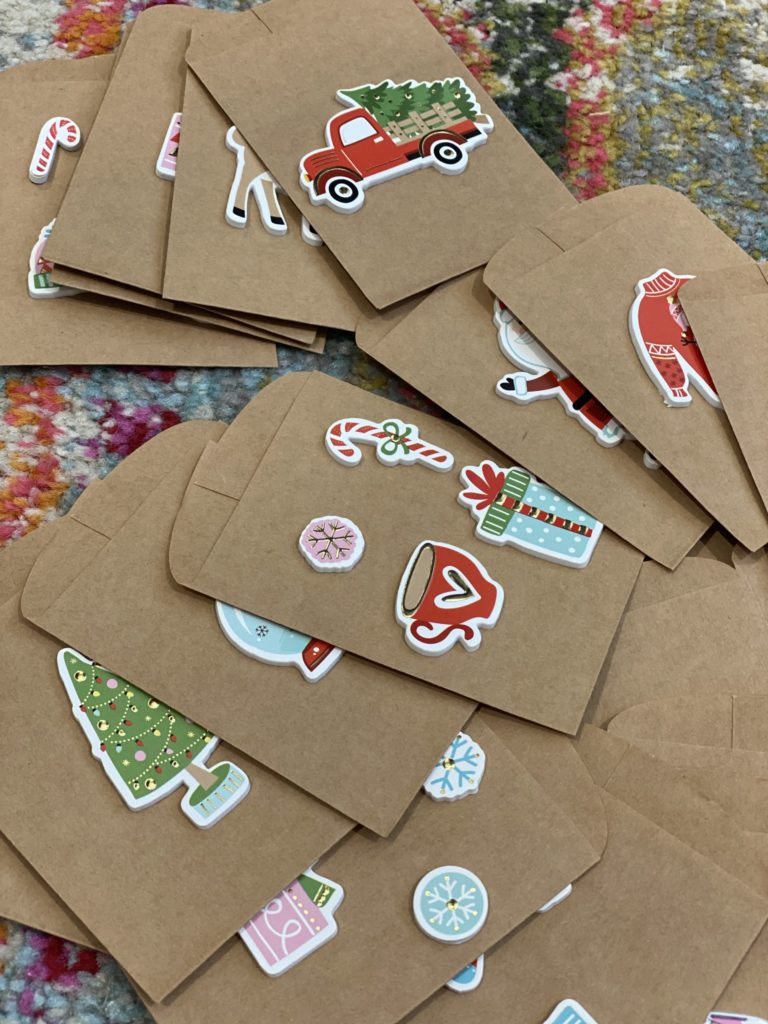 Then, I found a piece of scrapbook paper that I liked and cut it up into 24 pieces (for the 24 days from December 1-December 24).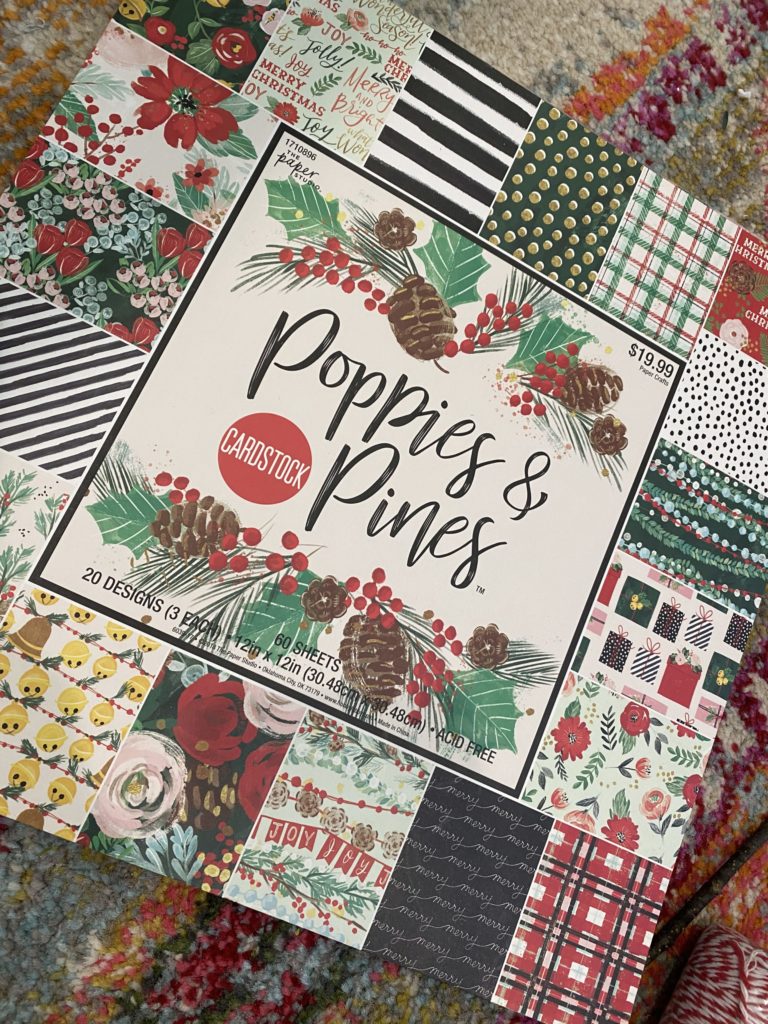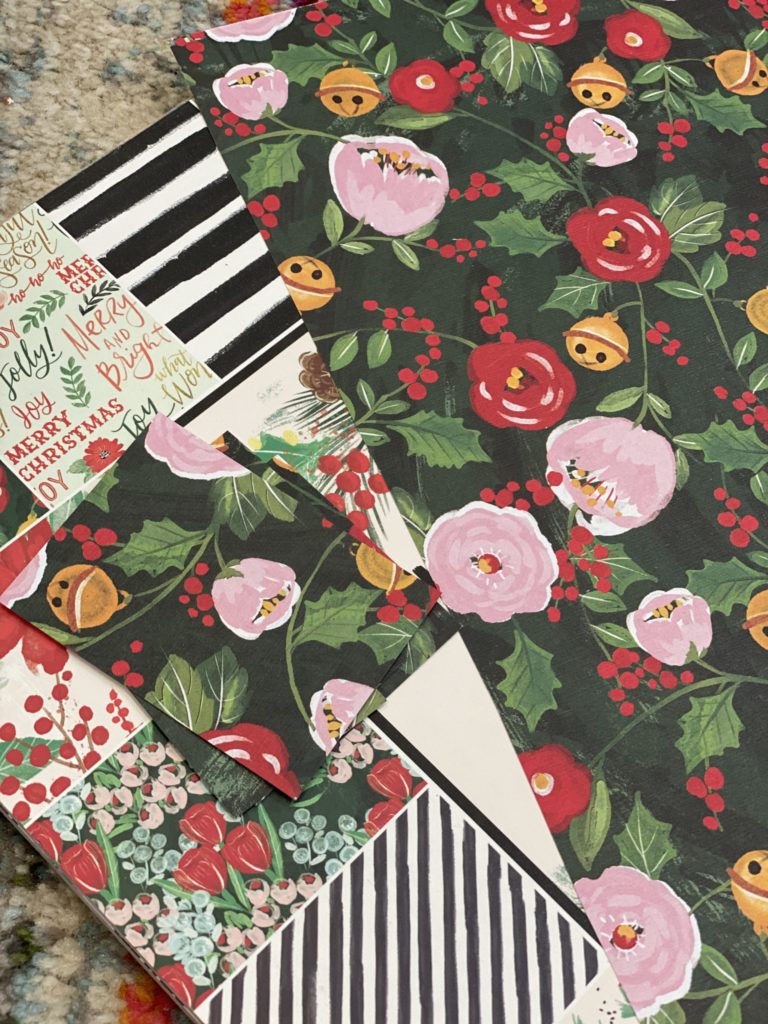 Once I had all the pieces cut up, I wrote a different activity or thing for the kids to do that day. They will open each day before school or when they wake up…and that is what they need to do that day. There is a variety of things. Here are a few of them!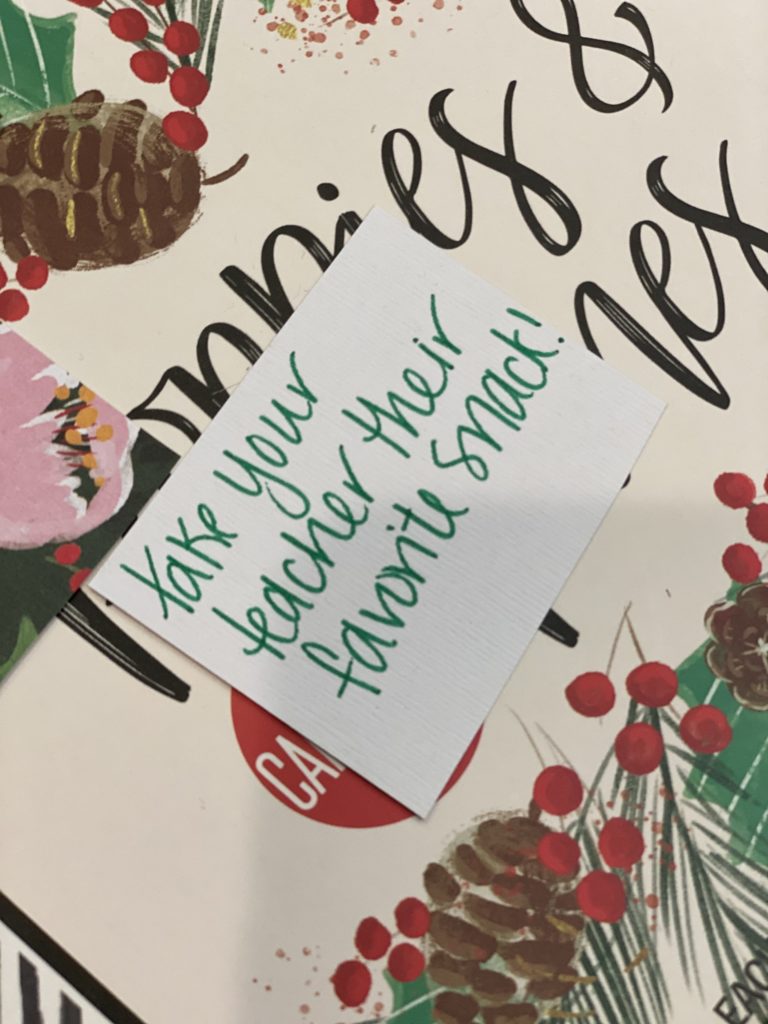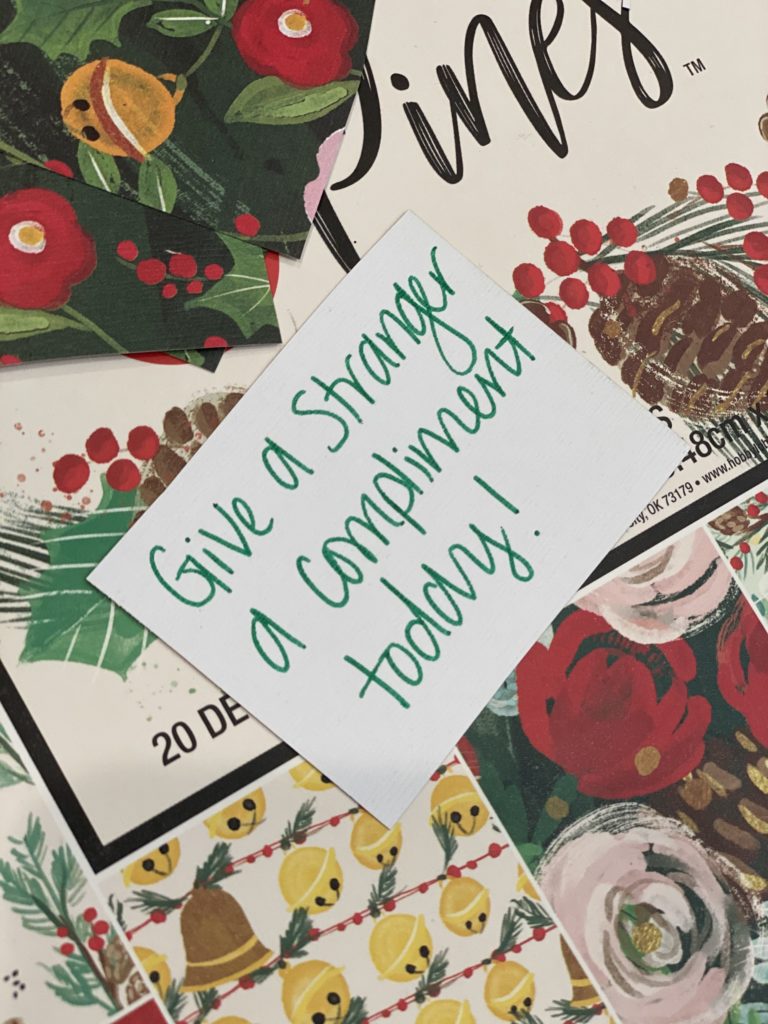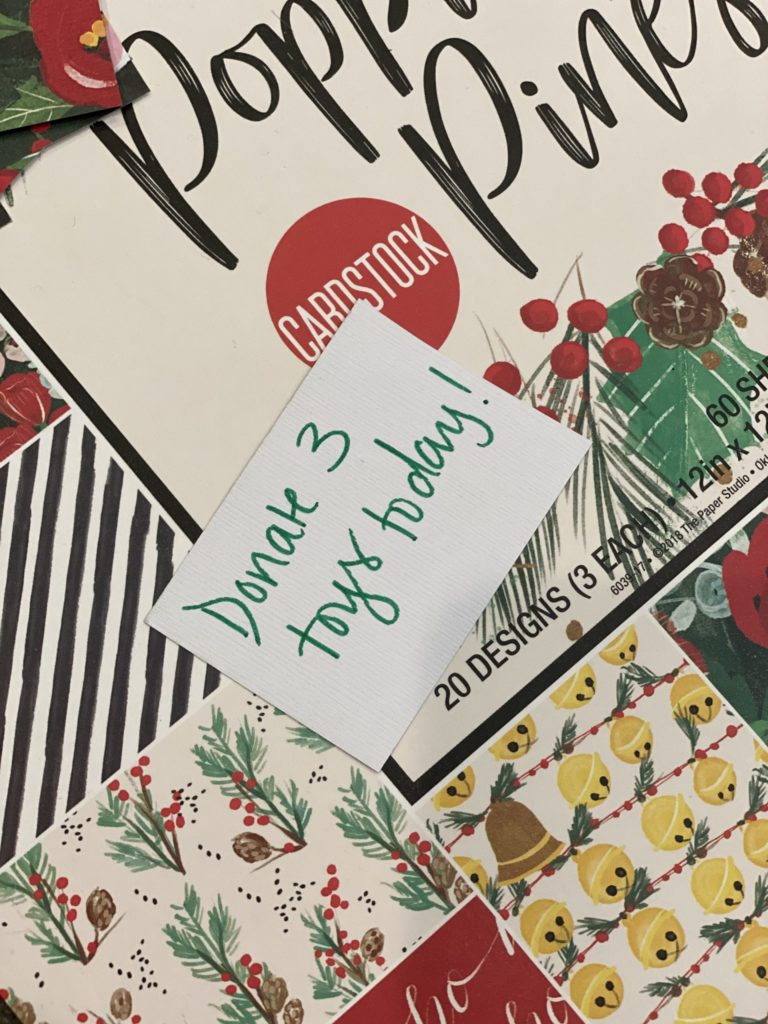 Then, once I had them all written out, I placed them into the sacks!
Once in sacks, I simply clothespinned them to the sticks!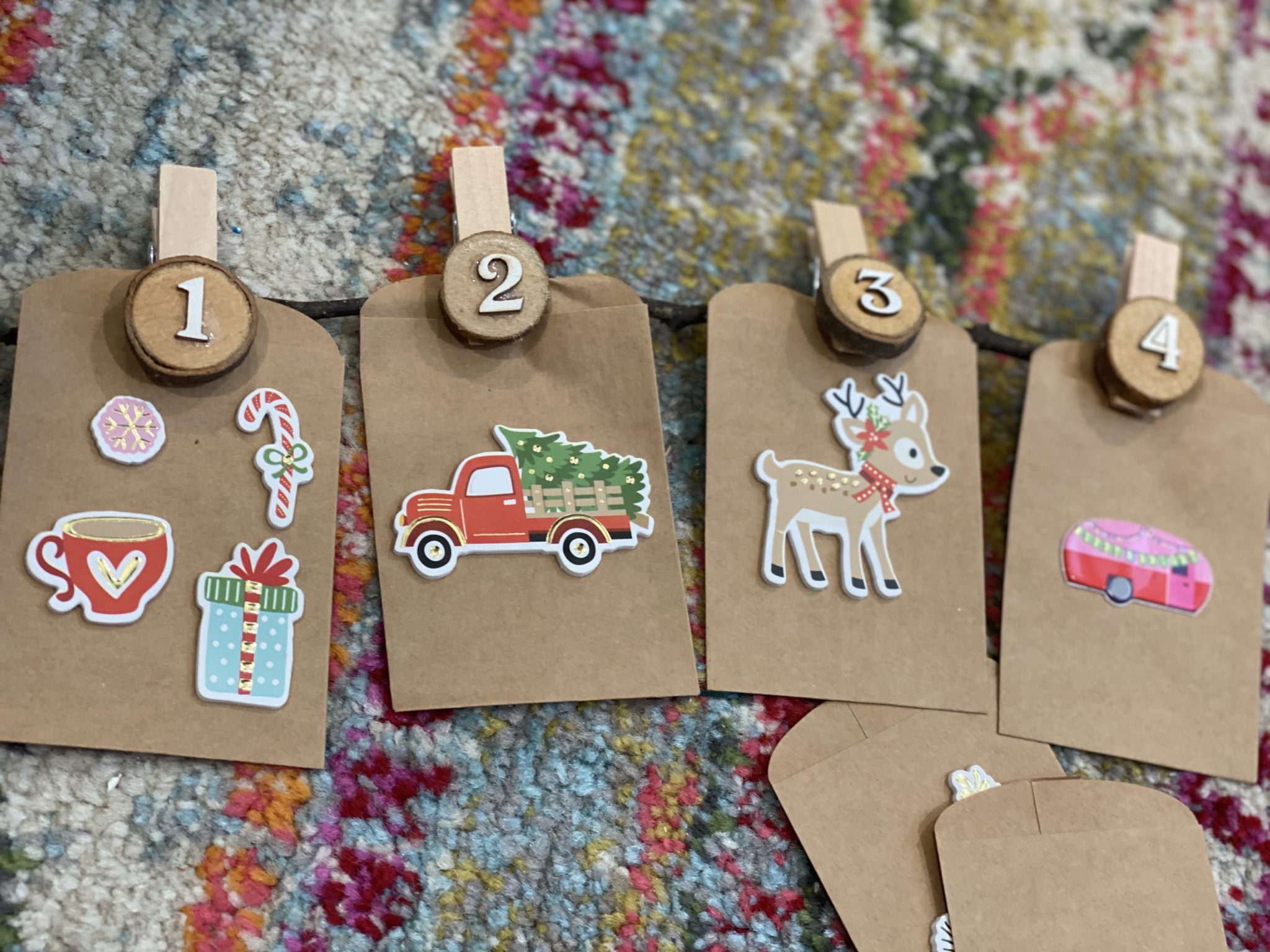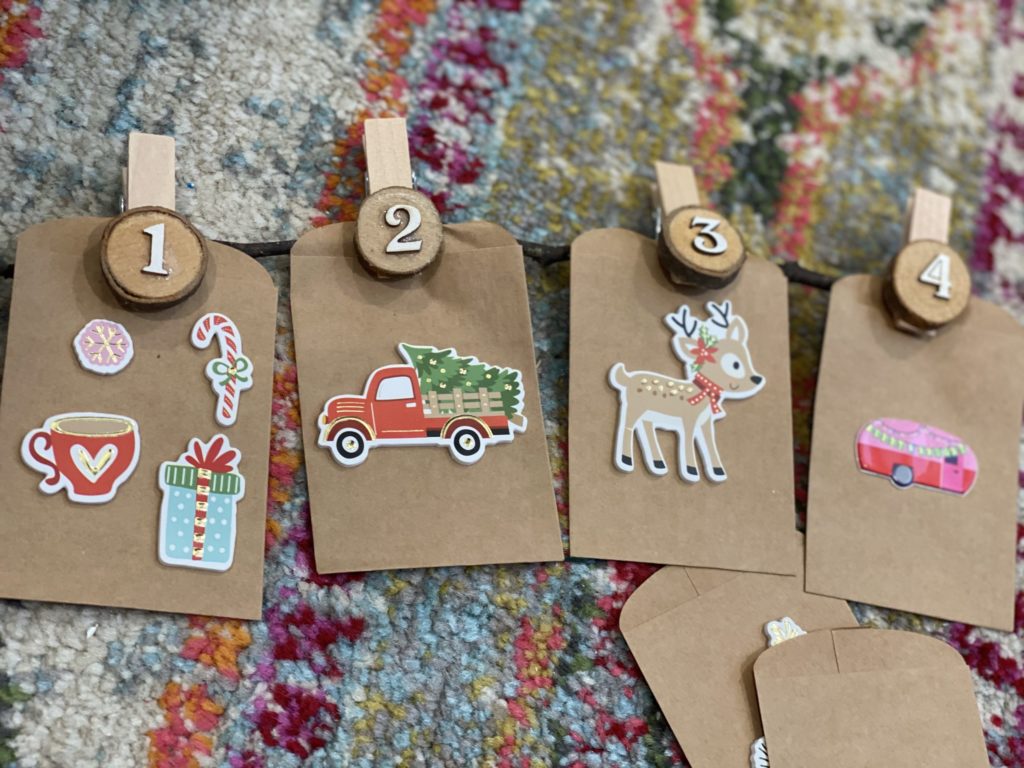 Once all of them were placed on the sticks, I took twine and tied it to the branches so they would hang together in a set of 3!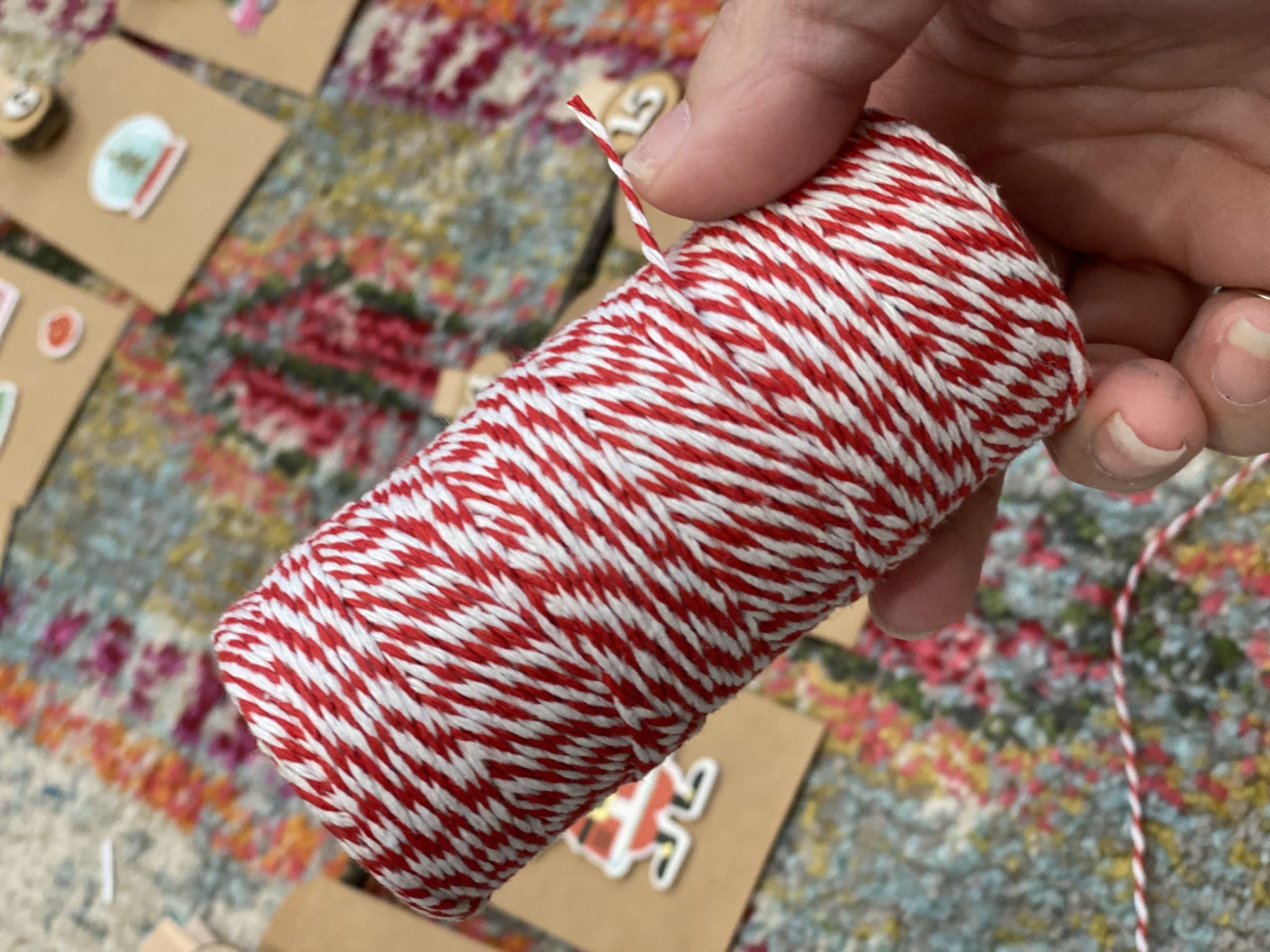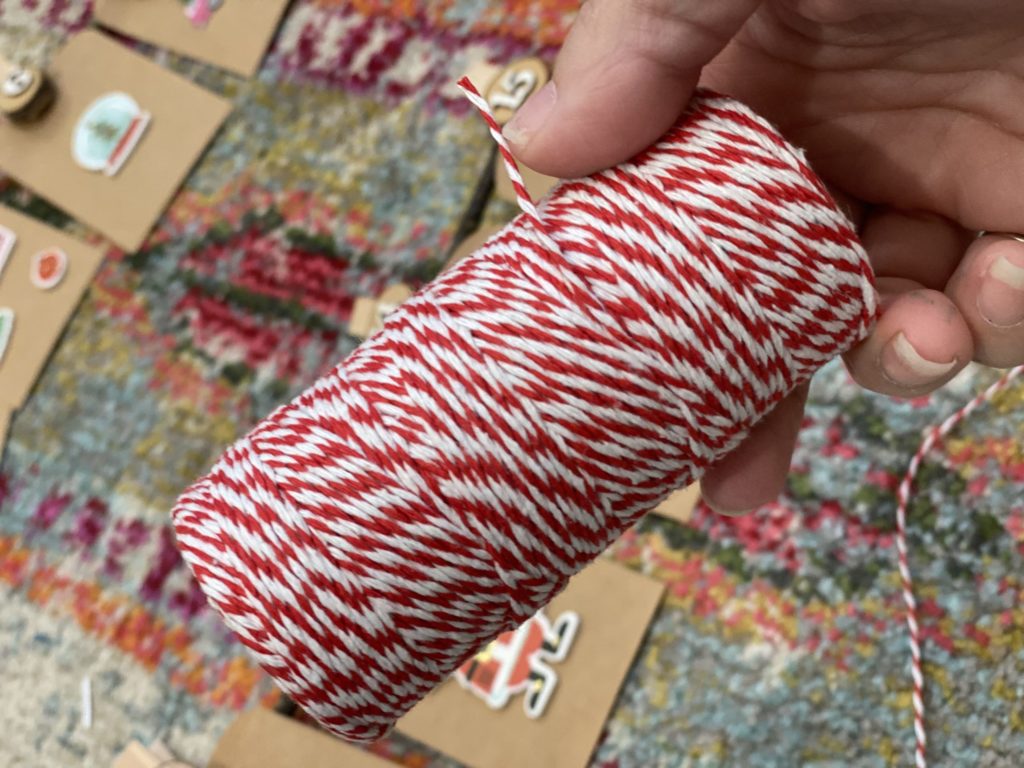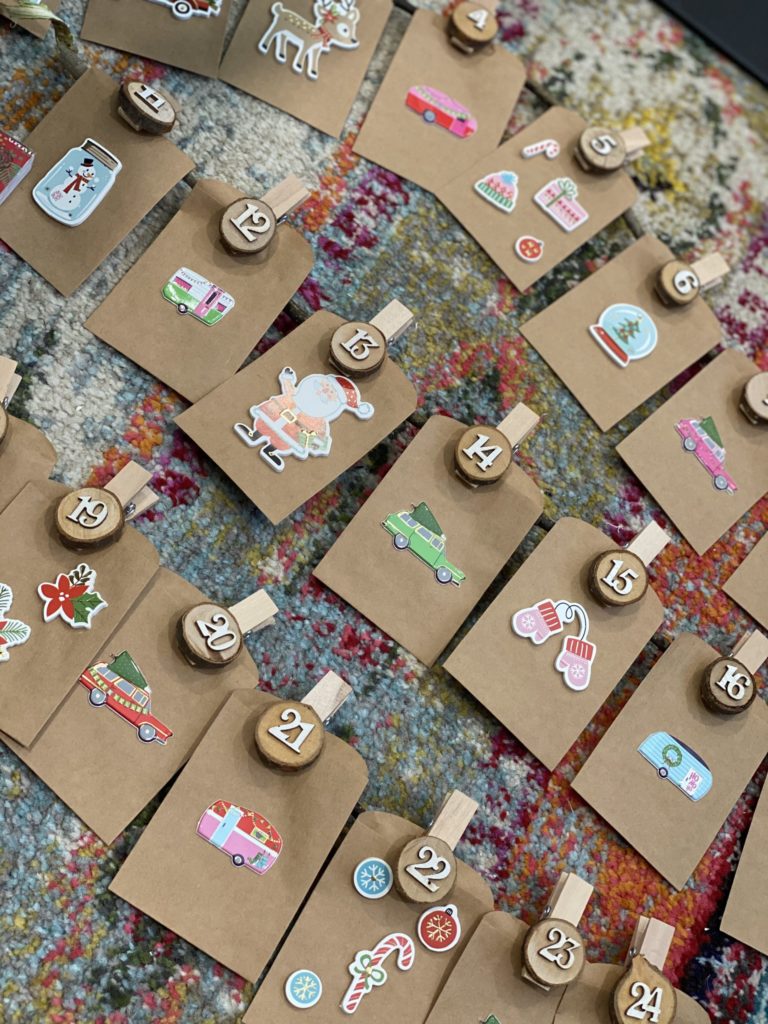 It was soooo easy and took me hardly any time! I hope you enjoyed it! There is so much you can do with this fun little diy…but the main thing is to make Christmas about a little more…help them SEE love in action and have fun during this season!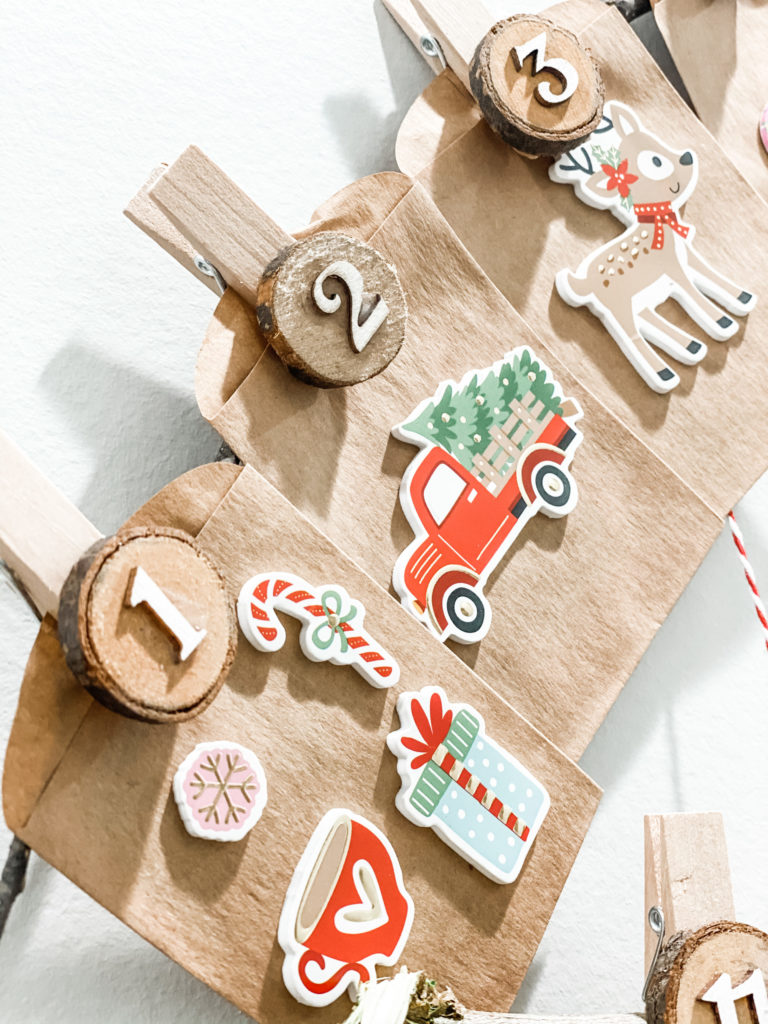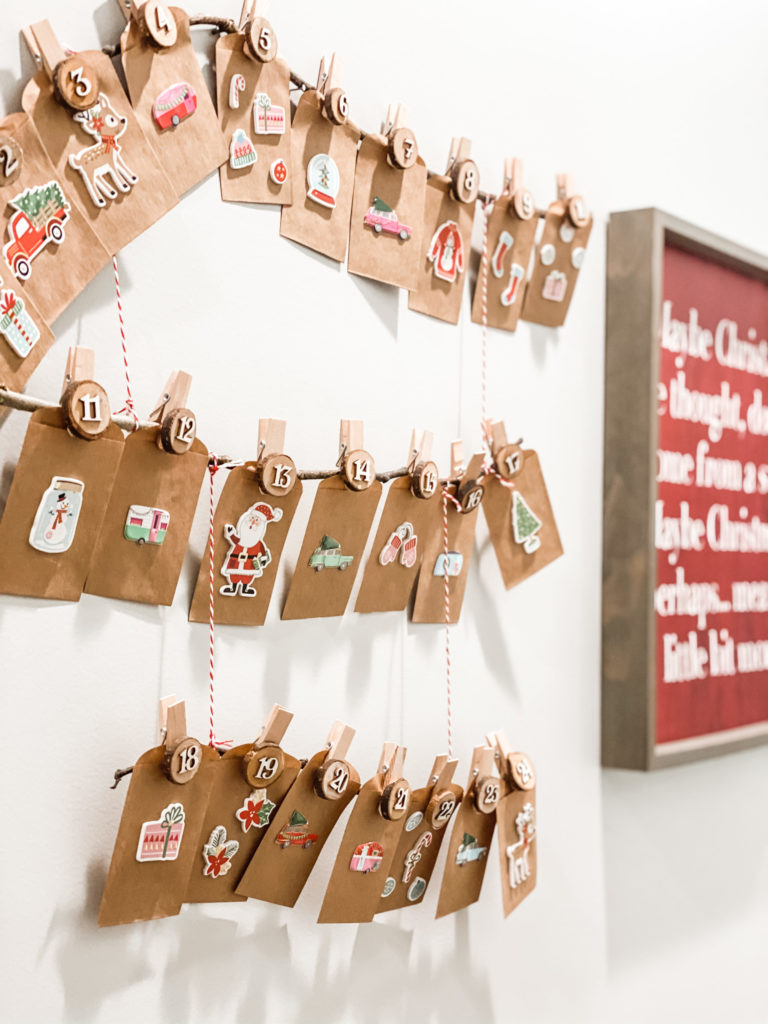 I liked how this looked, but I decided to add something a little MORE to it…so I took my $1.00 vinyl from Dollar General and added a few of the clings to my wall!
Be sure to PIN FOR LATER!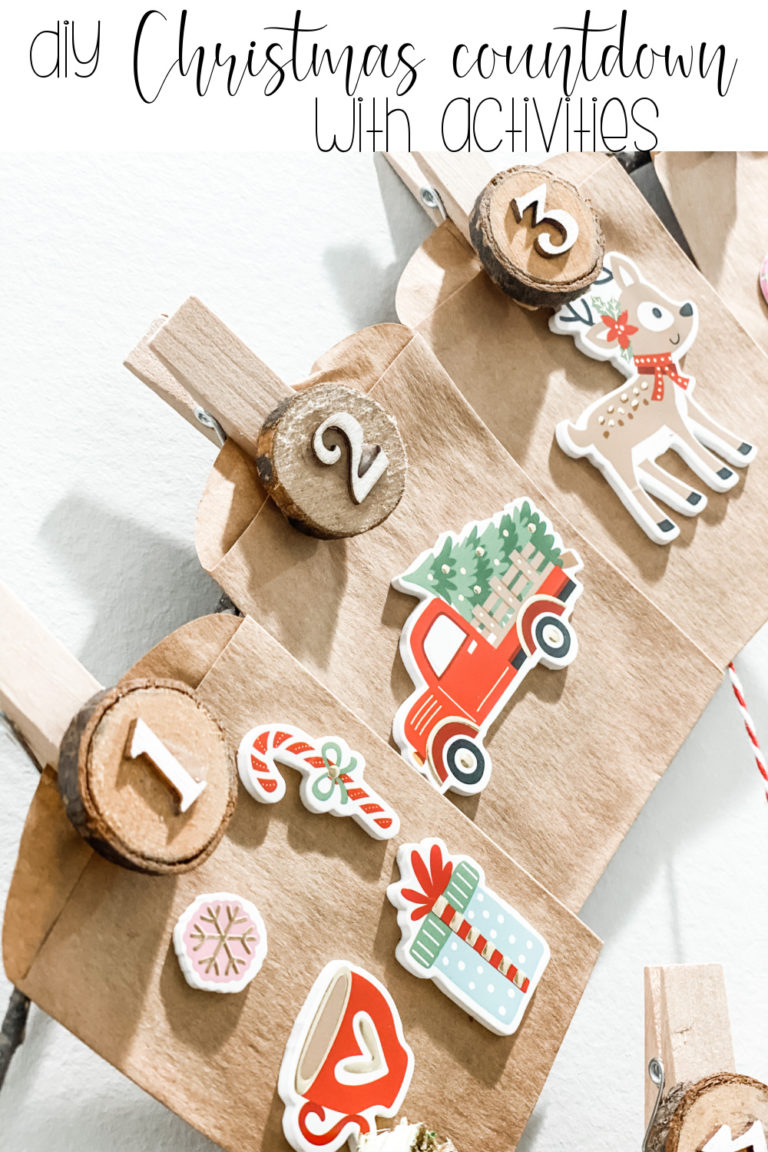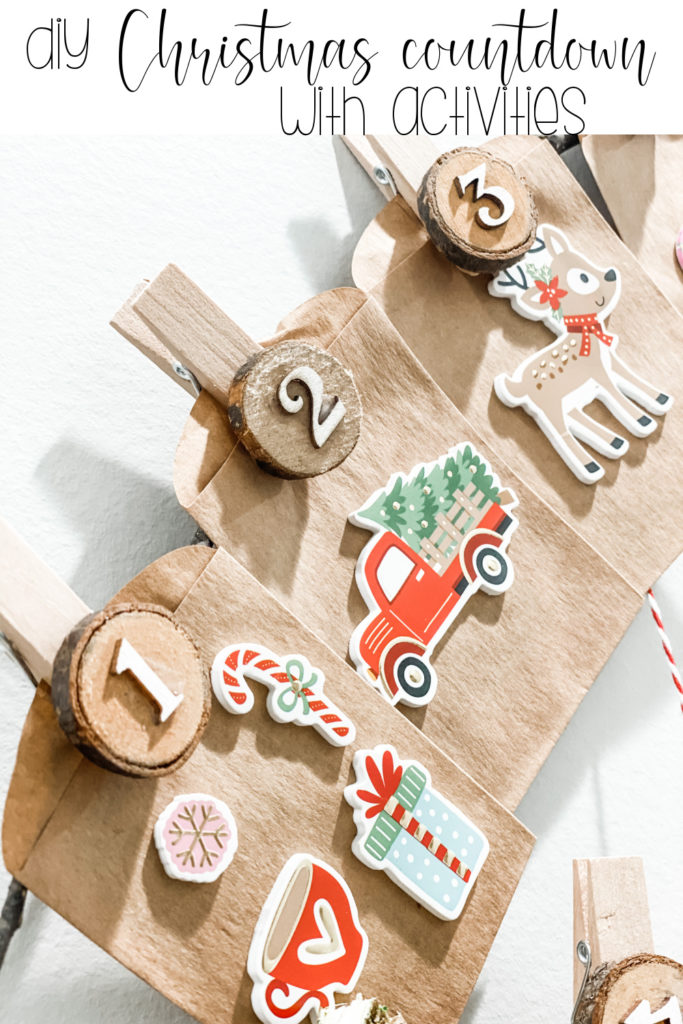 Text me at 270-200-5848