I don't know about you, but I love Thanksgiving. Just sitting around, spending time with family that we simply don't see often enough, laughing, eating some amazing food and watching all of the kids play together…it is just a great time! I have so much to be thanksful for in my life, and I pray I always take the time to remember and reflect on that everyday and not just on a special occasion. With most all of the family dinners that we attend, it is very casual. We don't have assigned seats or large, themed dining tables (typically), and we even eat on paper plates at many of the gatherings. We are casual people, and I love it that way… but there is still something so inspiring and beautiful about those people who DO go above and beyond on their tables.
Whether I ever decide to go all out for myself one day or not, I still enjoy checking out what other amazing blogger's do in their homes. I think you will enjoy them too!
I love this neutral setting. There isn't much to it, but it comes together and looks like a lot of effort went in. I am a huge fan of wood slices and wheat! Can we say free?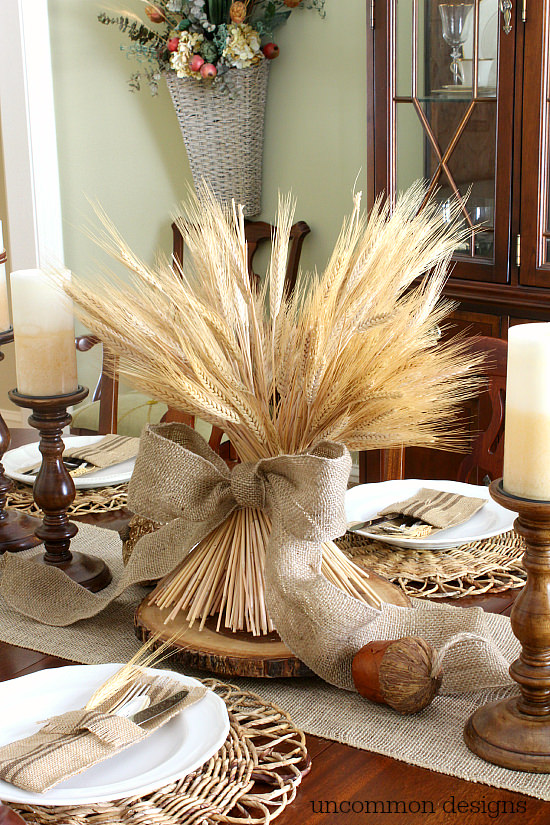 I like the simplicity of this setting, with little groupings of lavender on each plate. The little gather tags also add that extra touch! Beautiful.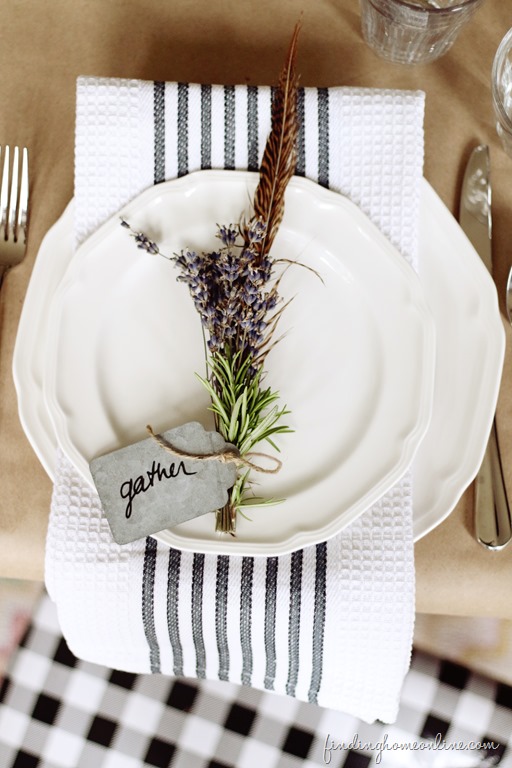 This tablescape focuses on natural elements and mercury glass. I love these together!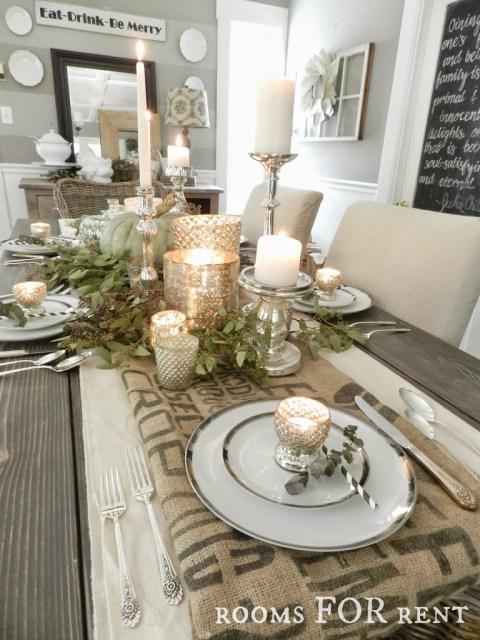 While I love neutral, these pops of color really add a special touch of fun to the table. As you know, I love me some color too!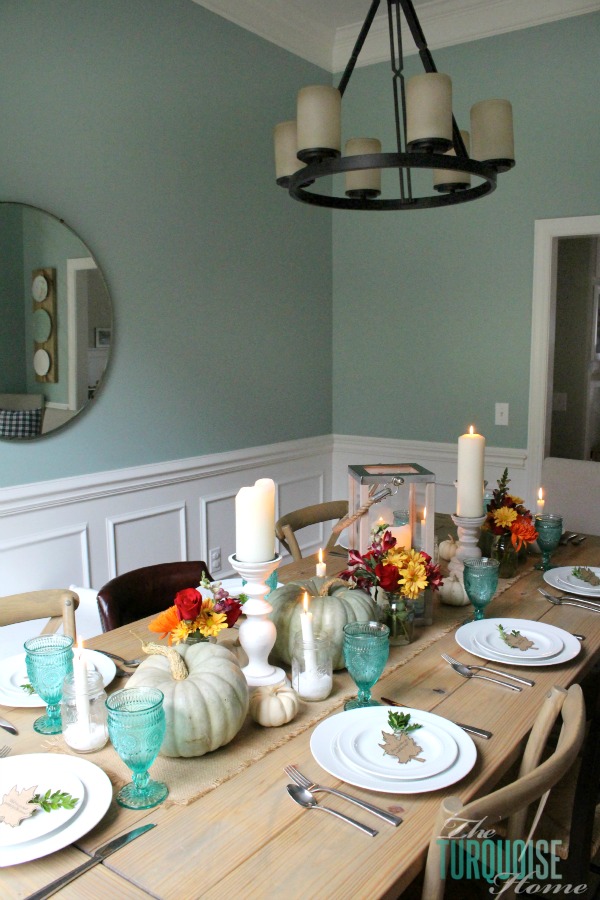 I also loved this more colorful tablescape that uses many orange and turquoise elements. It really stands out against the wooden table and other neutral elements.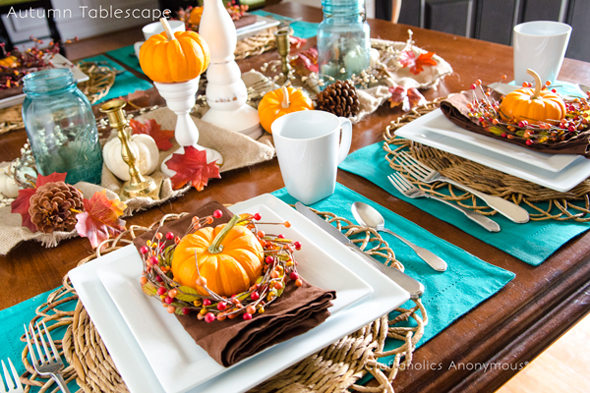 My favorite part of this tablescape was the use of raw wood. I loved the long wood pieces being used as the centerpiece, and the use of the large wood slice and pitcher just set off the whole look. This look can be achieved for virtually free, and that is always a plus in my book!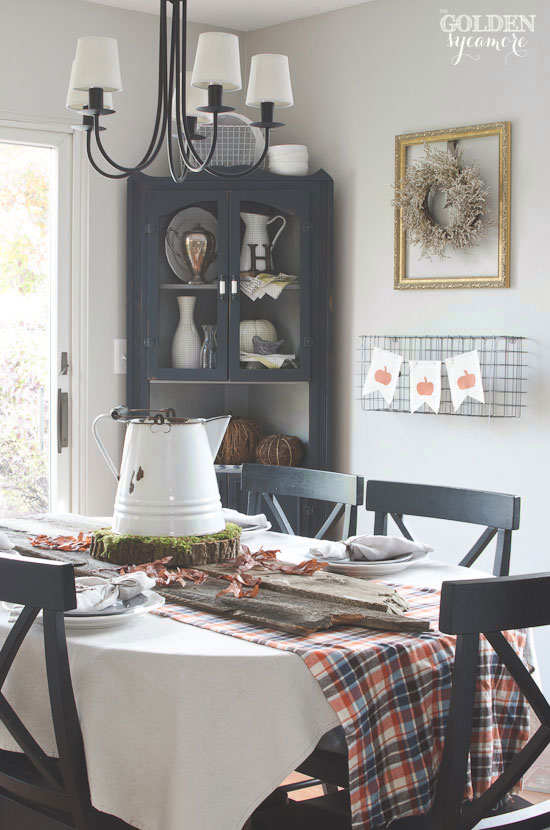 I LOVE these chalkboard painted chargers! You can do this look for pennies on the dollar and put any wording you would want for your family. The idea of the picture on each napkin also gives a very adorable, personal touch!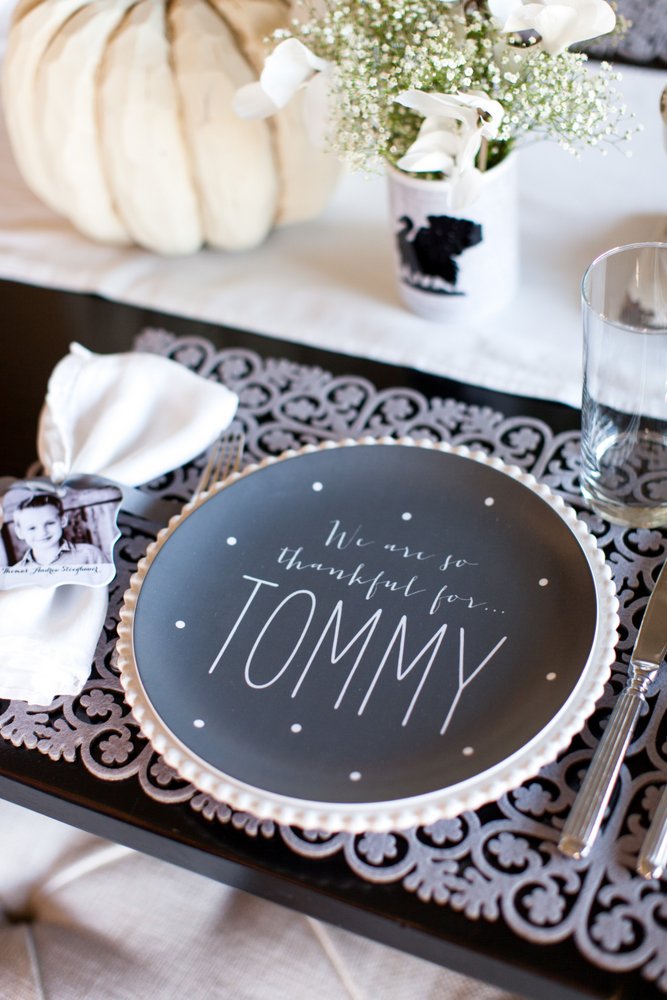 The use of neutral toned pumpkins and other natural elements set this table apart. I love how she DIY'd the candleholders for free. Simply gorgeous!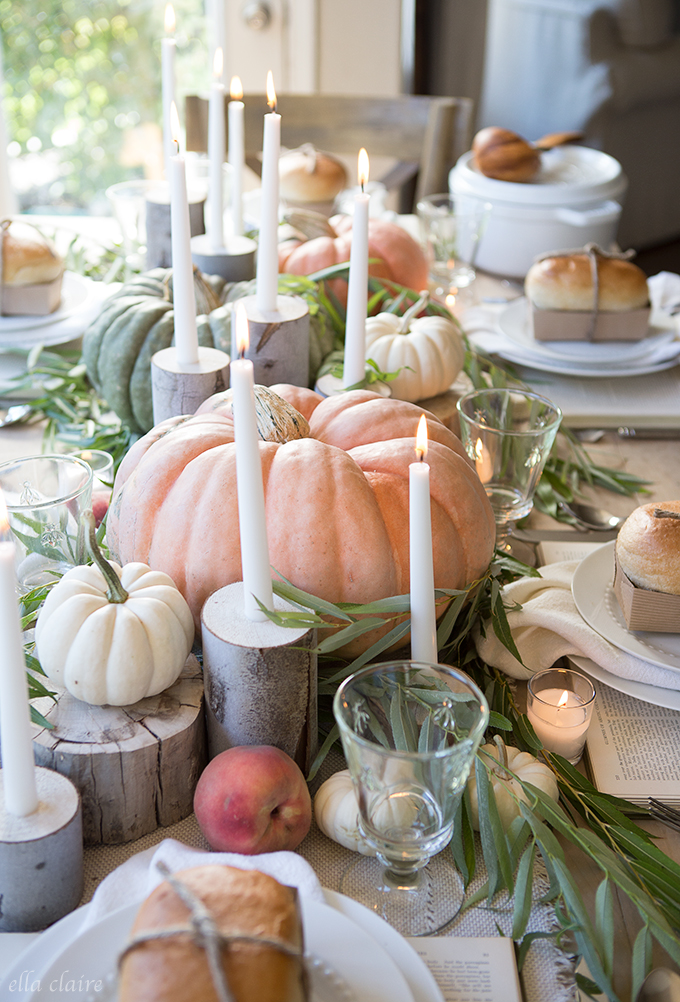 I thought the use of books was a neat addition on this tablescape. Of course, as I said before, I am always a fan of the large wood slices! This is an element I would for sure use on my own, if I did one!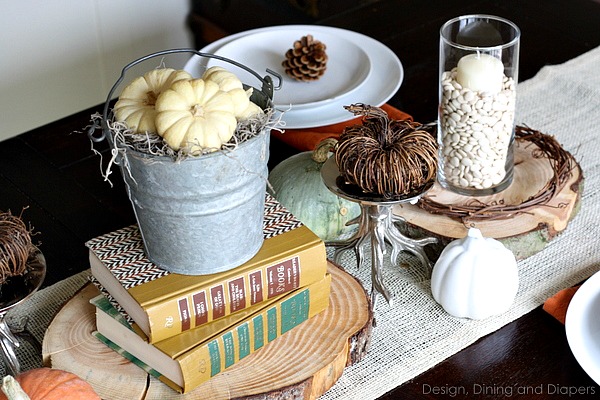 The center of this setting is simple, using numerous candles and a little greenery and pumpkins, but the place settings are very detailed. I think it is a super cute idea! Now, would I ever want to take the time to do it? I doubt it, but I do love it!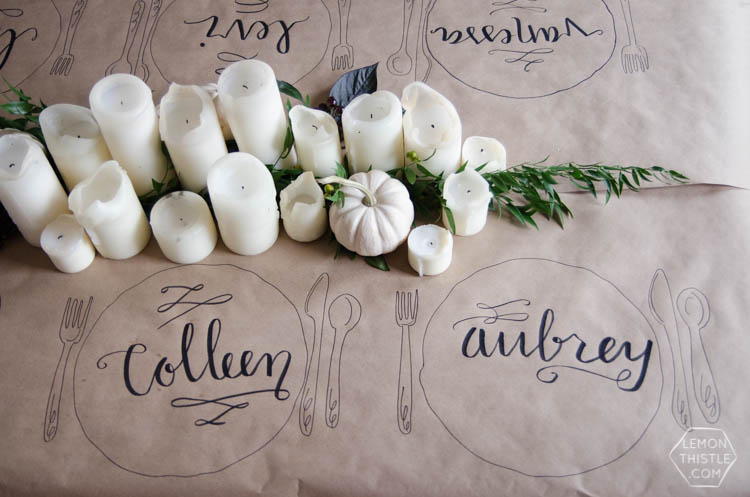 And just because not all of us know all of the ins and outs of HOW to set a table for a big dinner- here is a great chart to remember!
I found this chart on Today's Creative Life! Check out her site for much more information and inspiration for your Thanksgiving holiday!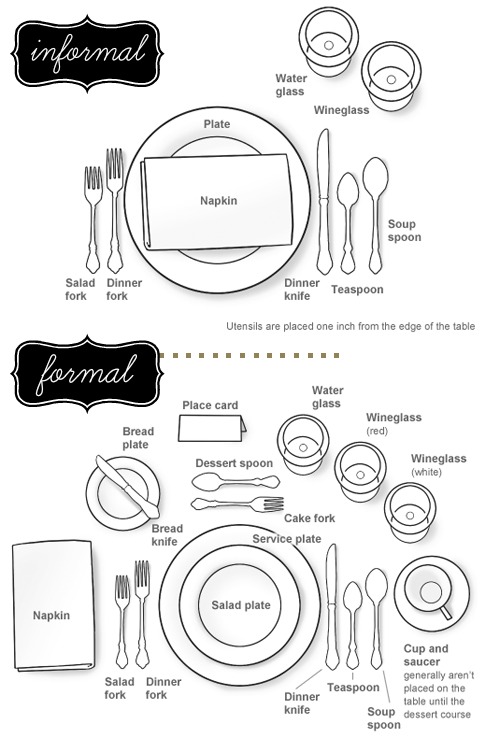 If you aren't feeling inspired for Fall/Thanksgiving now- that is your own fault! These settings are stunning, and they are all doable for any and everyone, depending how much time you would like to spend and how fancy you want to be! For now, I will just oooh and aaahhh over everyone else's! Maybe one day I will decide to do one for myself- you never know!
Did you have a favorite?! I guess if I had to choose, I would pick Golden Sycamore or Ella Claire. They are both very different, but they are a tie for me!
Pin this Post for Later!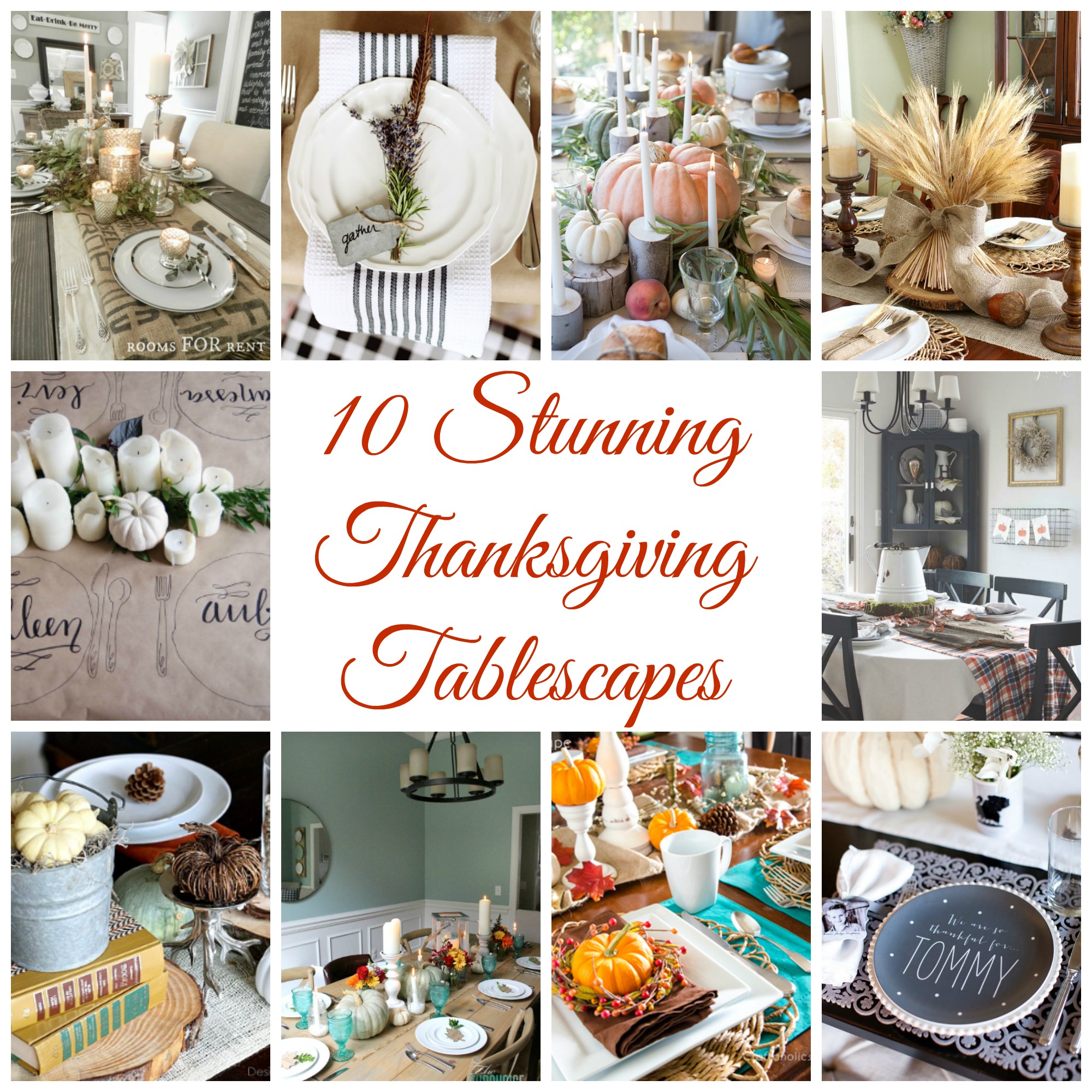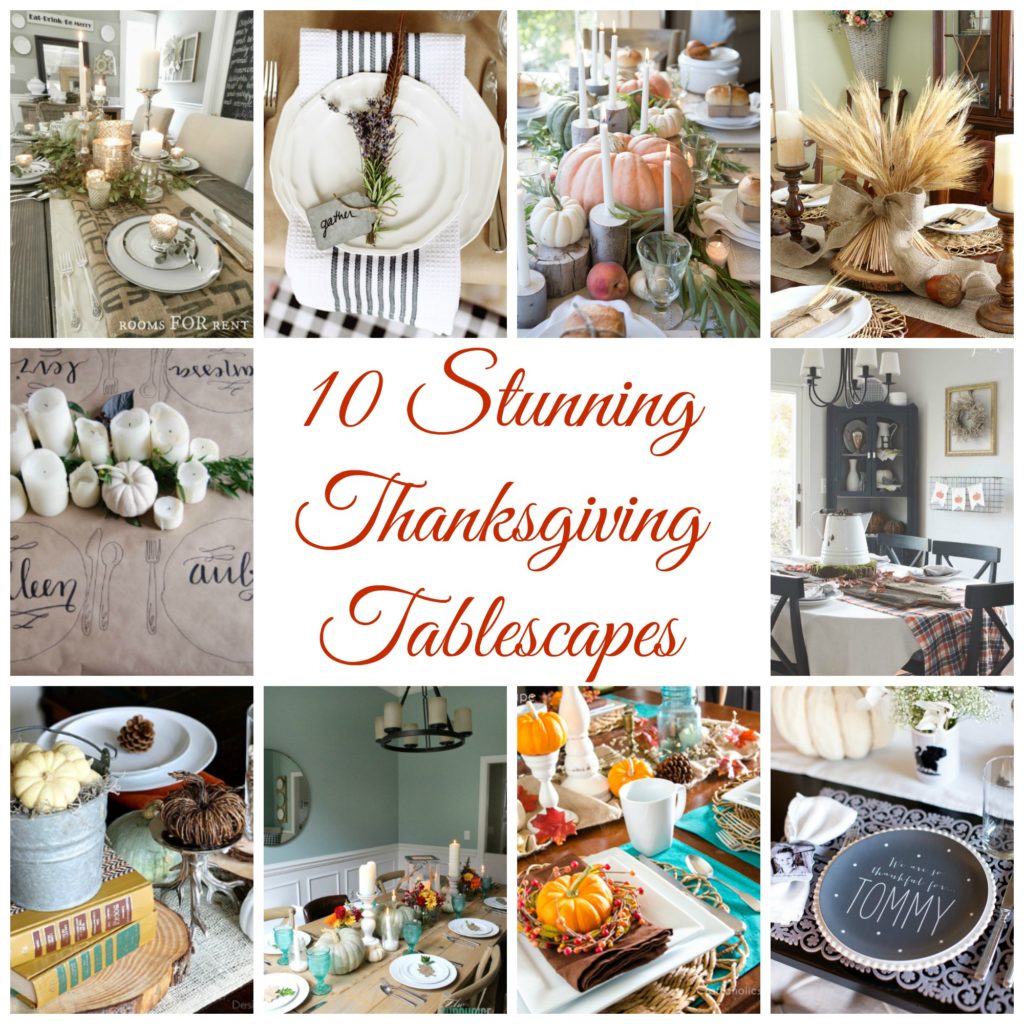 Would love to have you follow along with my DIY/Decorating journey!
Follow Along on Social Media!
Facebook/Pinterest/Instagram/Twitter