Red and white are classic Christmas colors, and I am always drawn to this combo in my living room!
The living room is the area of the home that we spend the absolute most time in, and I LOVE for it to be extra festive and "homey". In fact, although we have 18 foot ceilings, the living room is purposely very cozy and somewhat "small".
When people enter my living room, I want them to immediately feel a sense of warmth. I want them to FEEL at home. But, more than anything, I want me and my own family to feel at home and the peace of the season. I think our living room provides all of those feelings.
Here are lots of pictures of the living room this year! I hope you love it and feel the warmth of the season as you look at through them!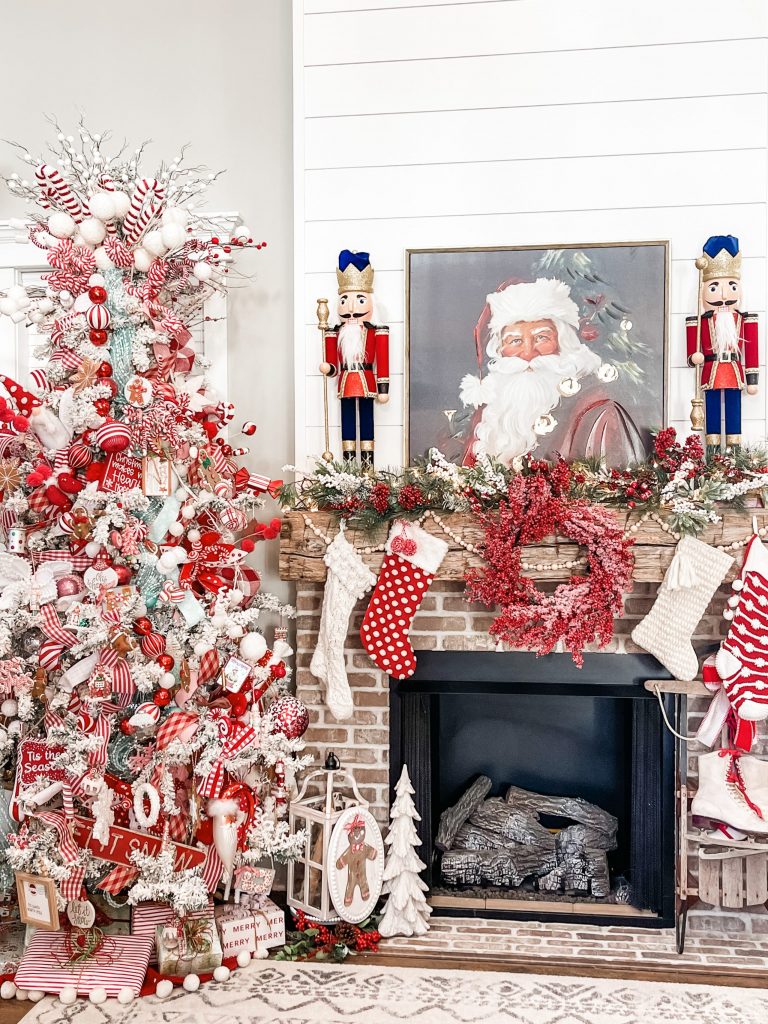 I LOVE my tree this year. For some reason, it feels even more fun and festive than ever before! I love the whimsiness of it with all of the picks! Me and the kids decorated it together this year, so it is very full of LOTS of ornaments!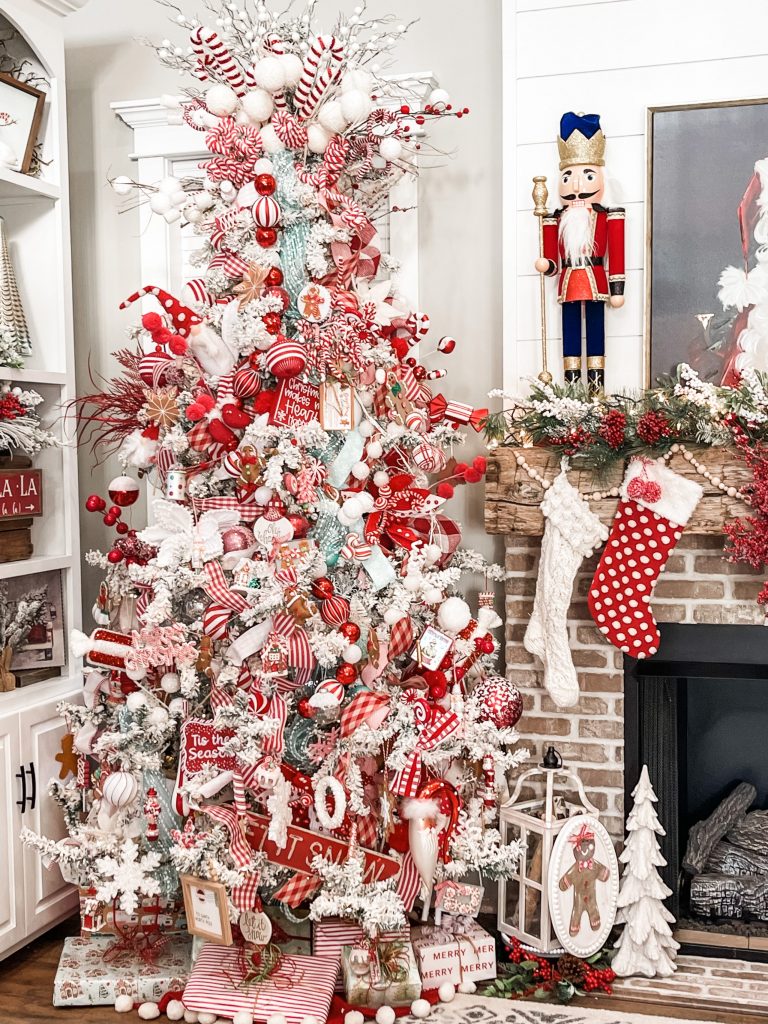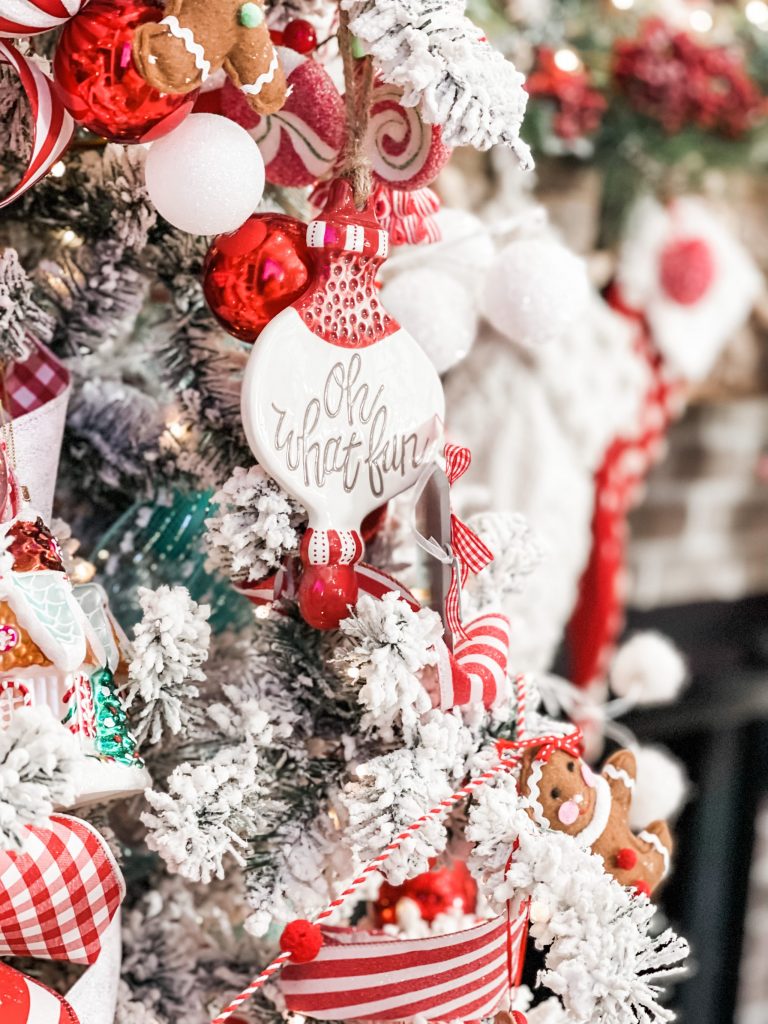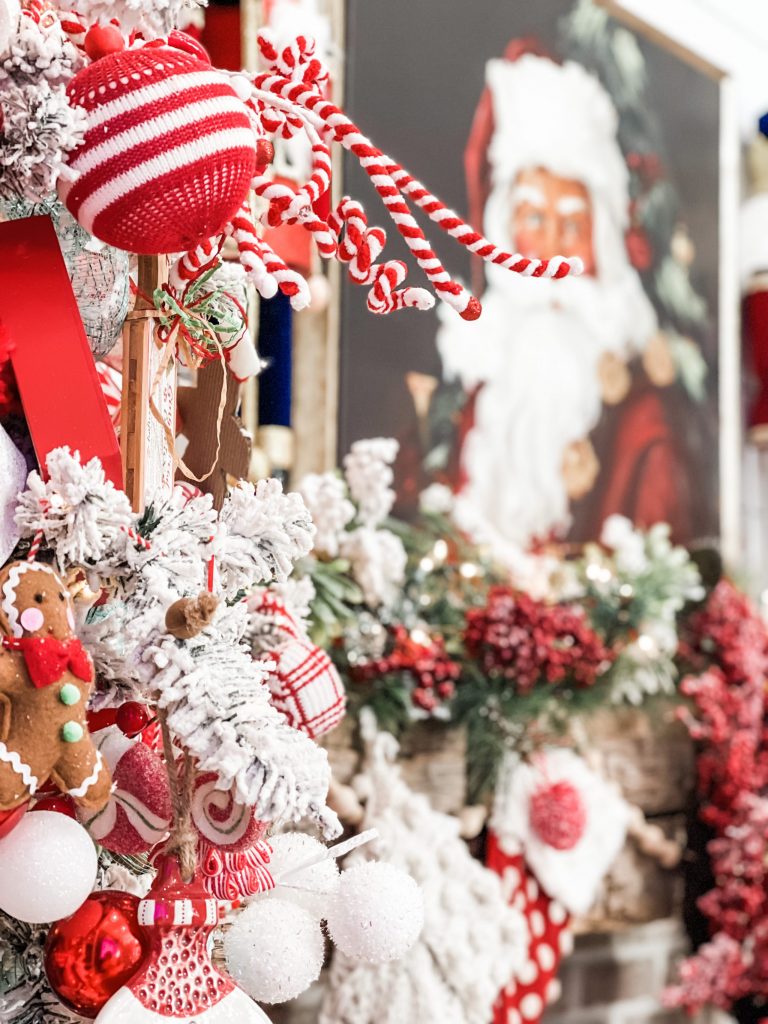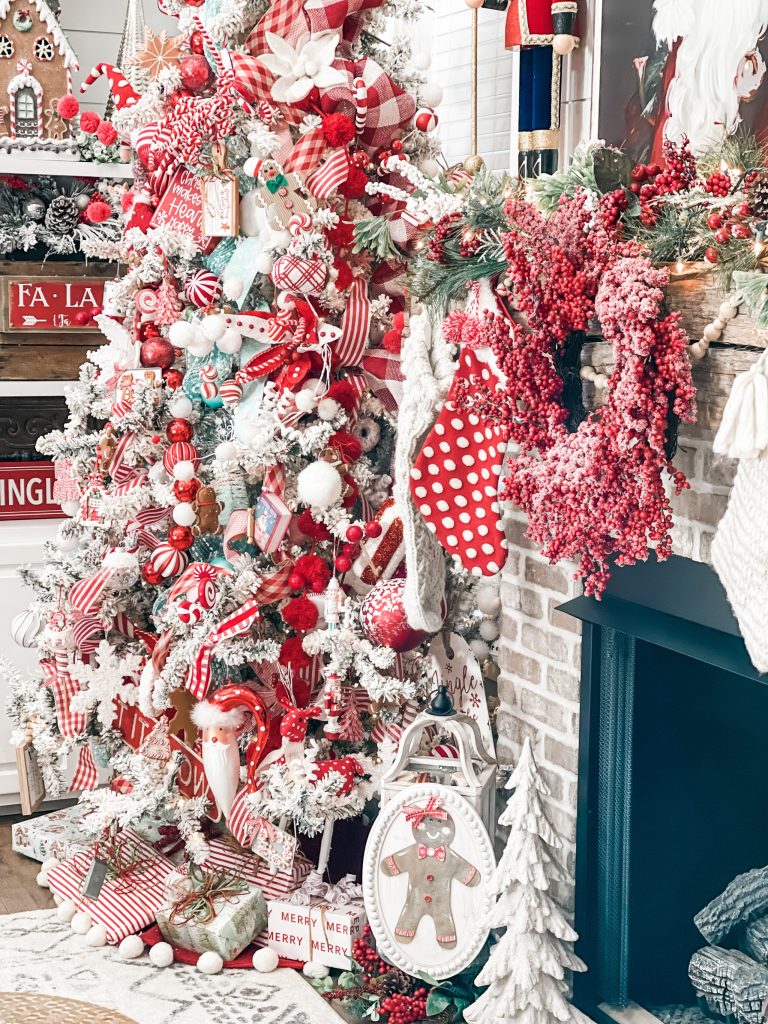 This fabulous Santa picture is from Hobby Lobby, and I am obsessed!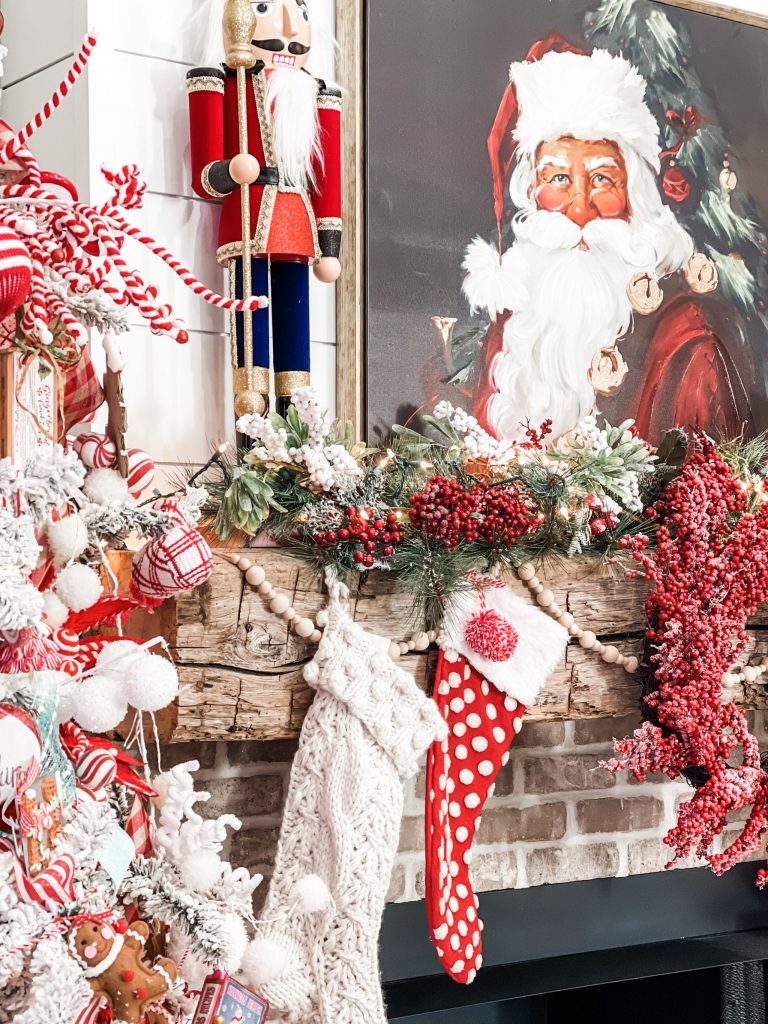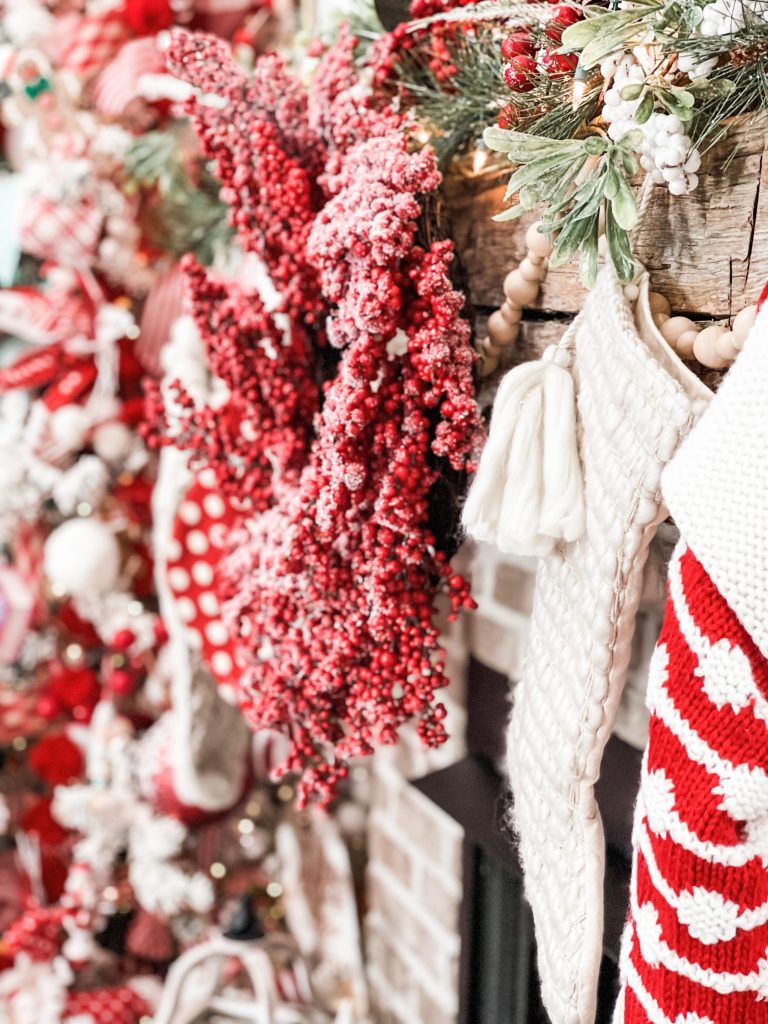 I made this gingerbread girl, and I am obsessed with how it turned out! You can find that tutorial HERE!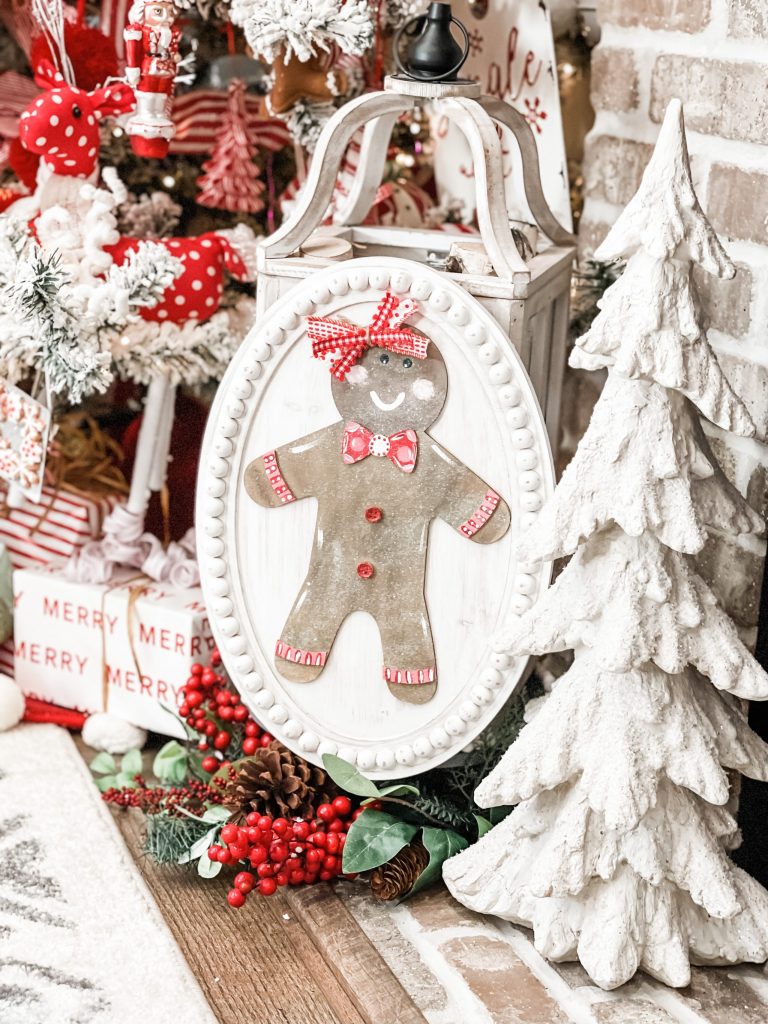 Perhaps you noticed these FABULOUS nutcrackers on each side of the Santa!? They were from BIG LOTS!!!!!! I loooove them!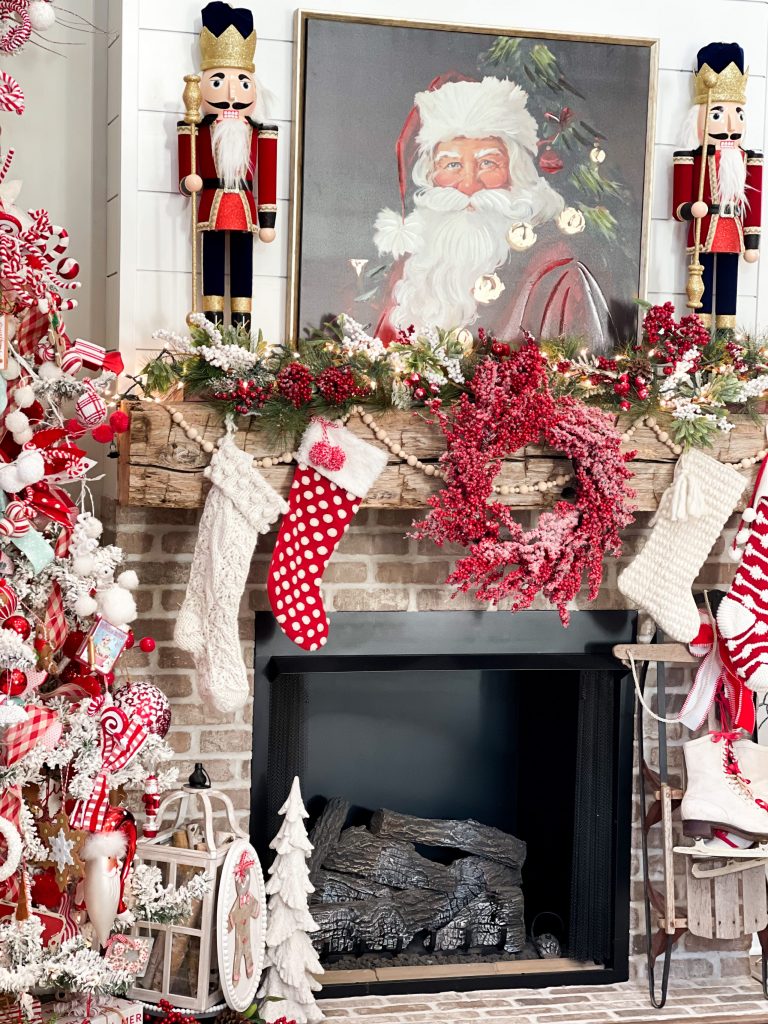 I bet you may have noticed those ice skates! Well, they were a recent find at a cool vintage shop, and I am OBSESSED with them. I mean, look at those pom poms on the toes!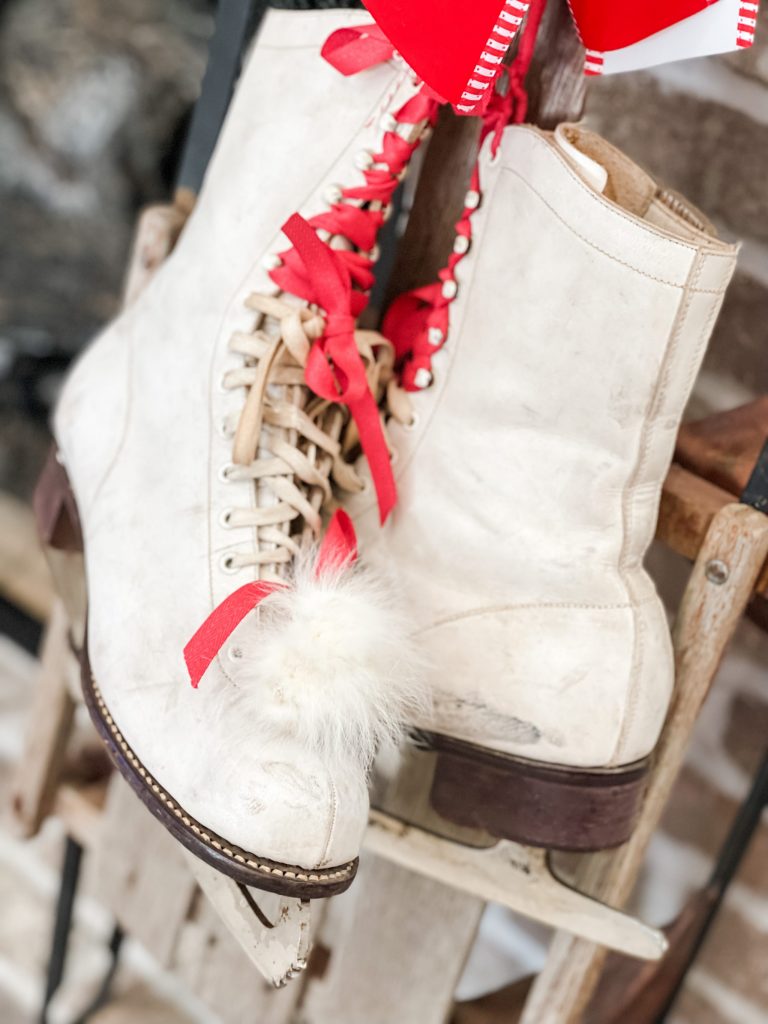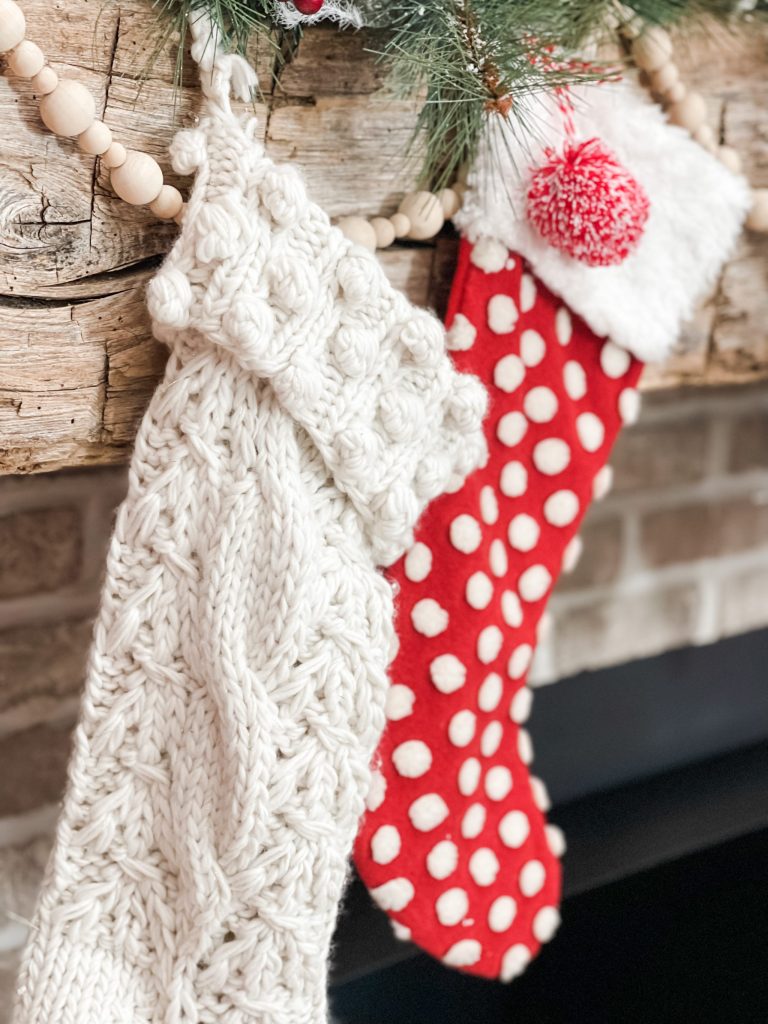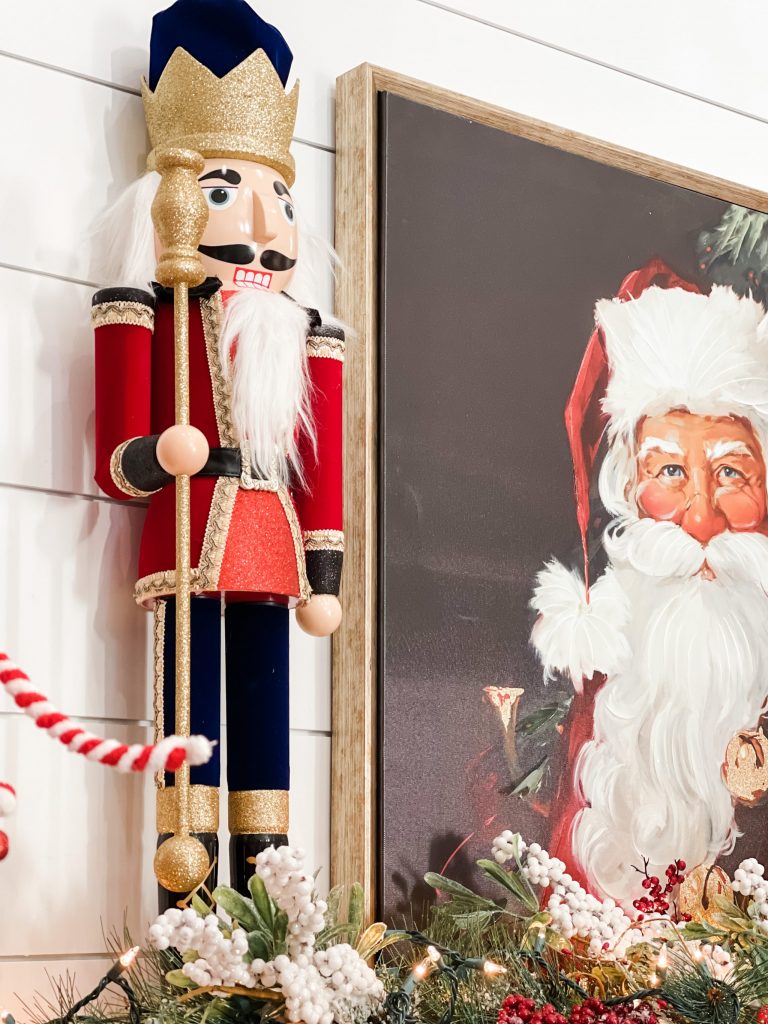 This is the view from the balcony over the living room, and I love the way it looks from above!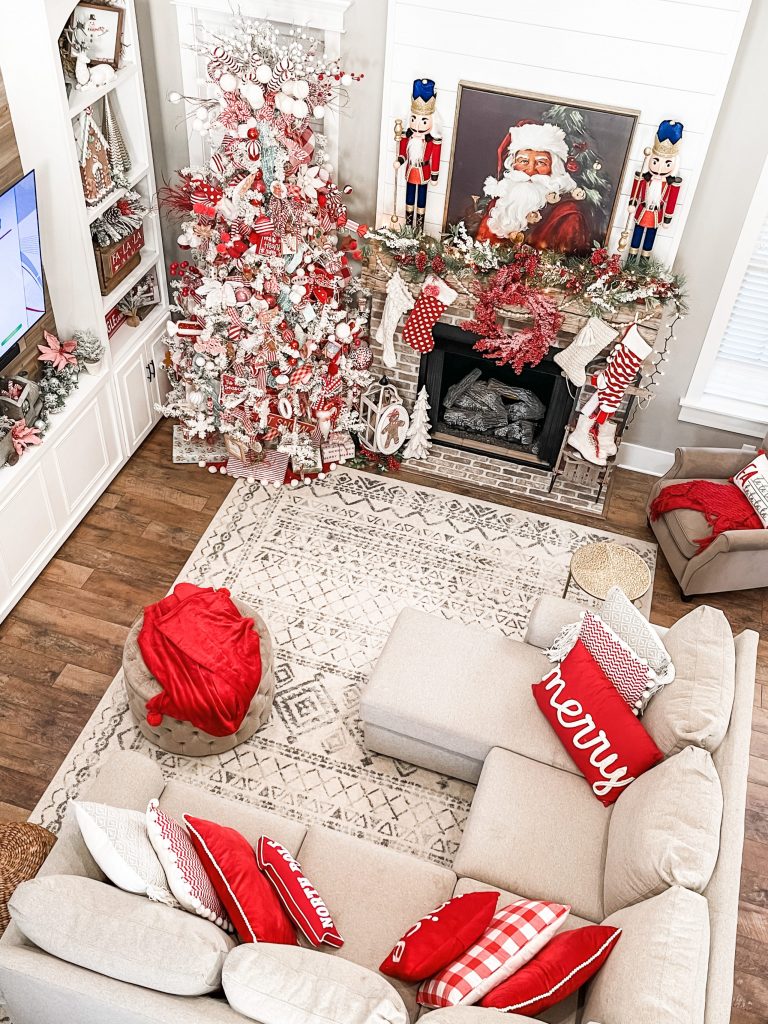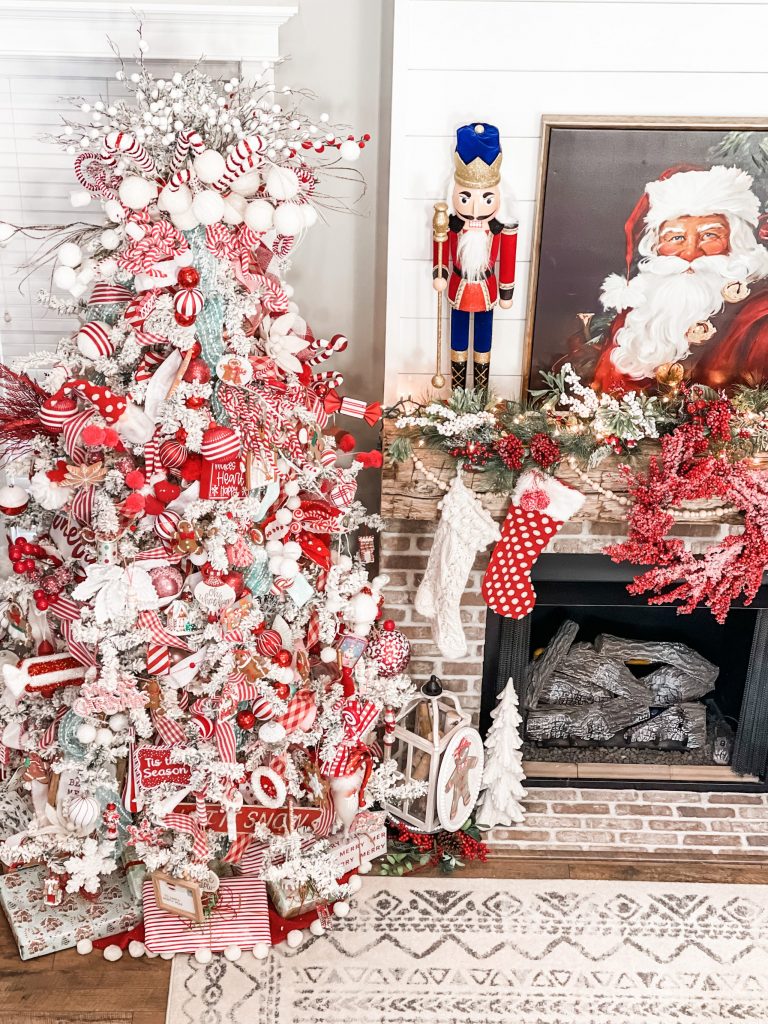 Well, there you have it…my living room Christmas tree and mantel! I hope you enjoyed it! I will show you the rest of the room soon. I have the built ins decorated, and a few other things to see 🙂
PIN FOR LATER!