I use lots of red and white for Christmas decorating, so the transition from my Christmas tree to Valentine tree is a very easy one! I will show you how to do it the easy way, but be prepared to have your mind blown! (NOT really…just trying to sound cool)
So, let's take a look back at my CHRISTMAS TREE this past year.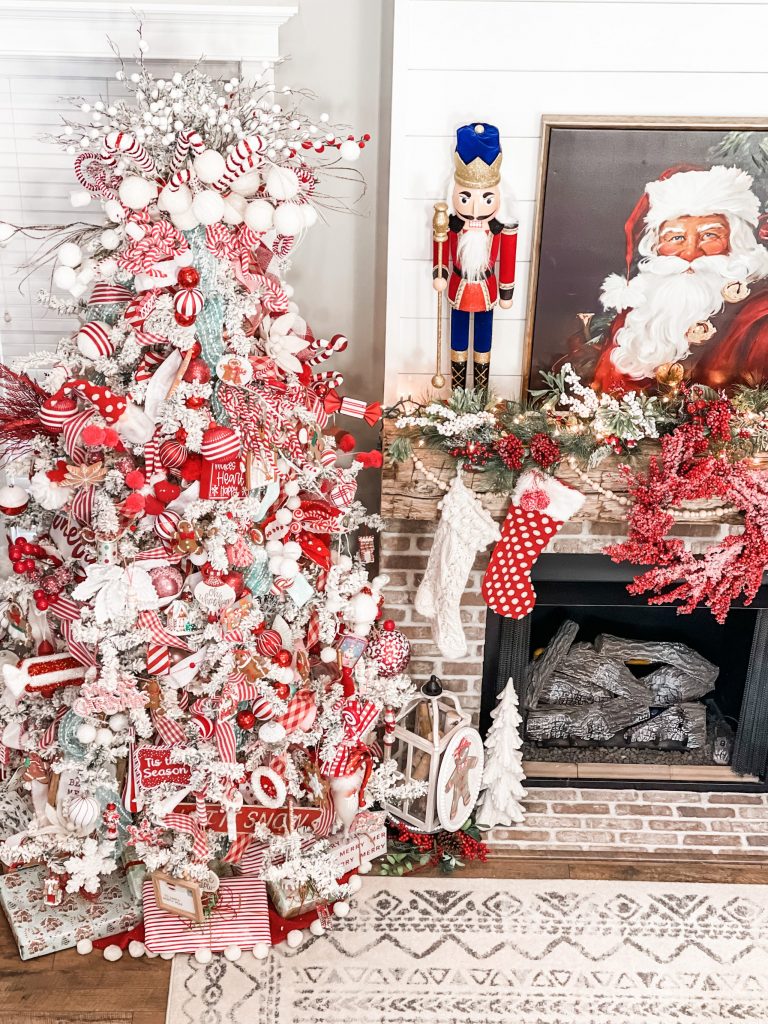 As you can see, I had a great base for a good ole Valentine tree! Flocked tree (you do NOT have to have a flocked tree), red and white balls and picks- the perfect starting point. Literally ALLLLL I did to this tree was take the ornaments and picks off that were totally CHRISTMAS ONLY and left the rest on! They filled up a small tote, and the rest…well it stayed on the tree!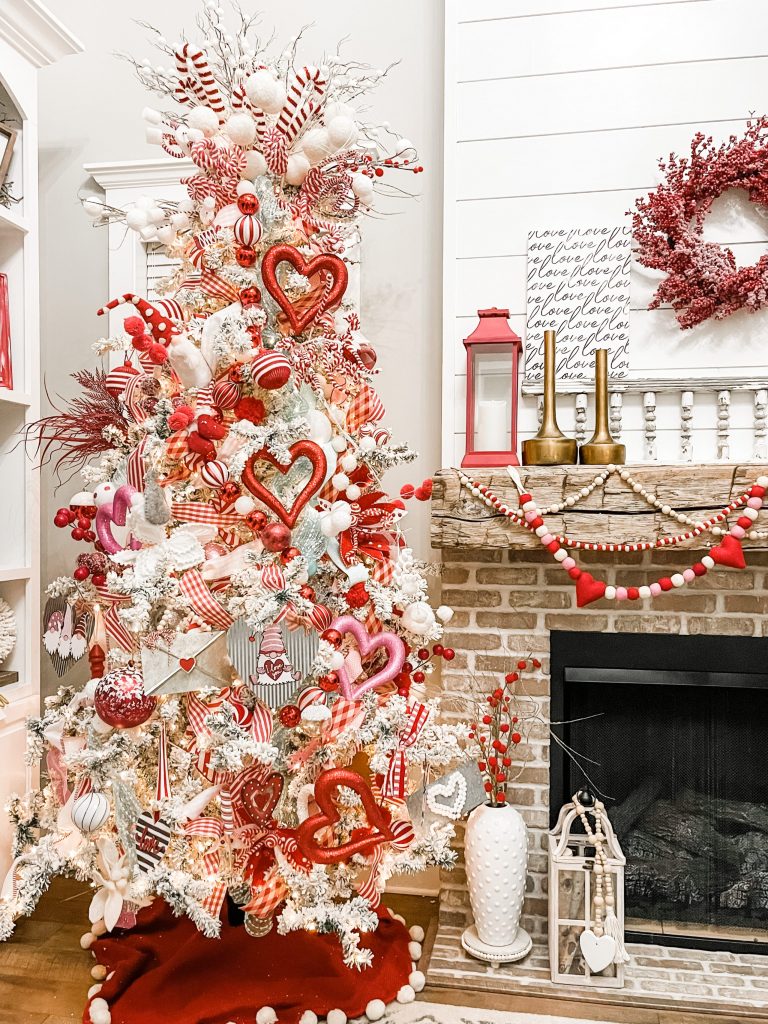 I added some Dollar Tree Valentine Hearts (seen below) from last year. You can see LAST YEAR'S TREE HERE!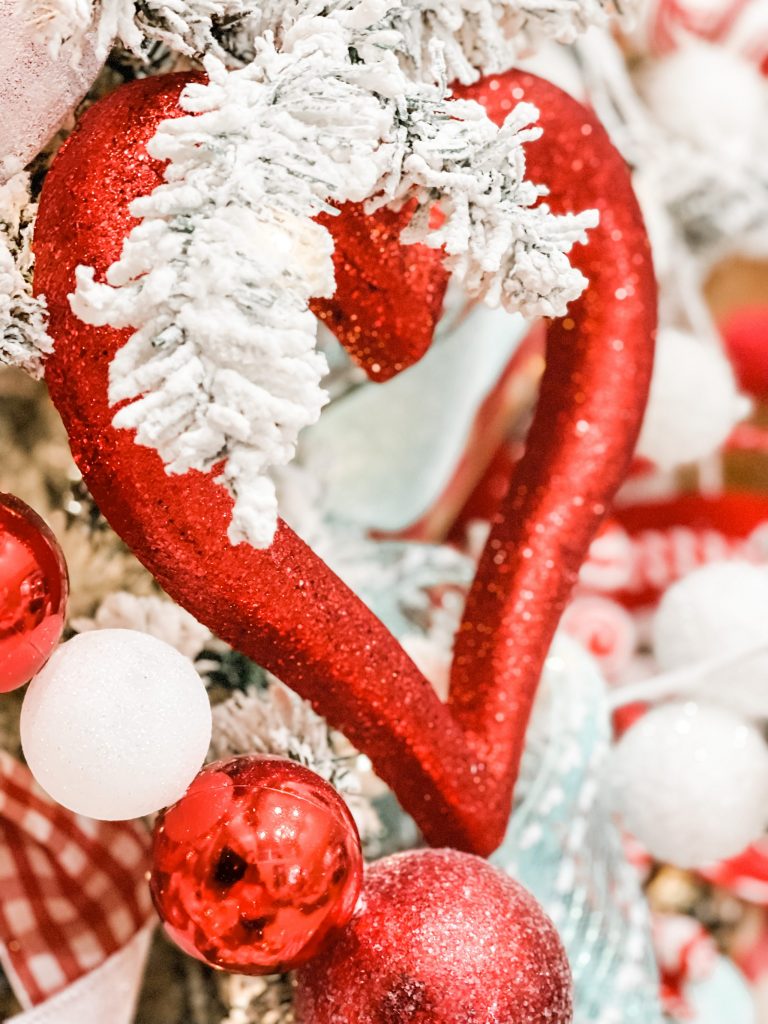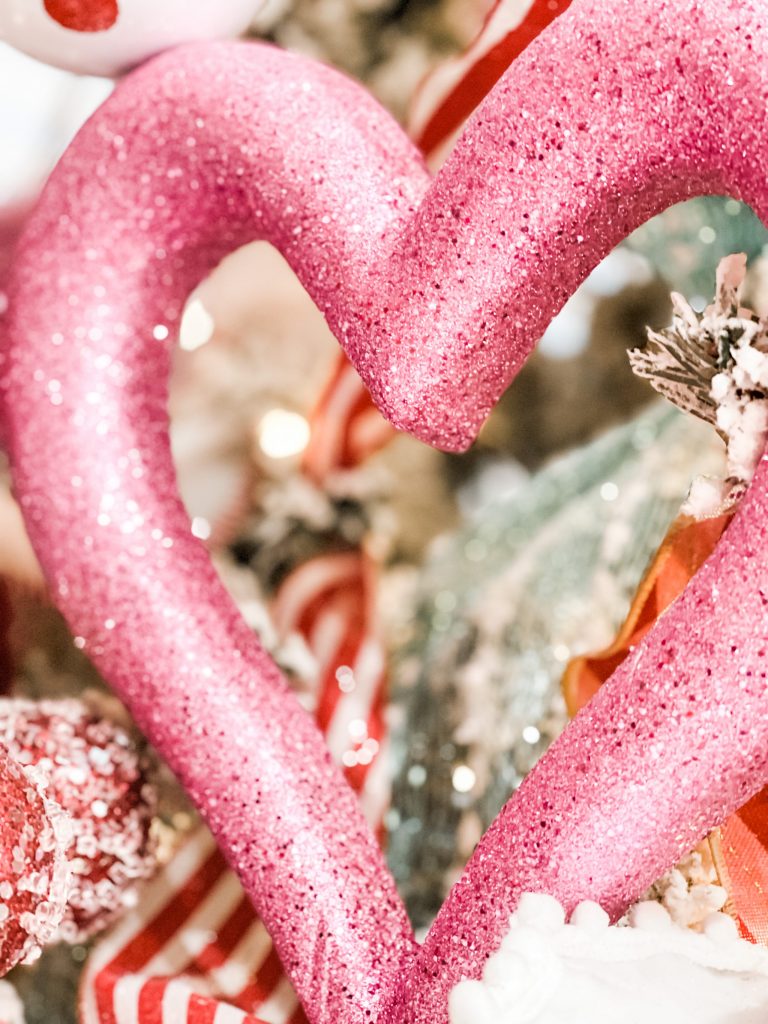 The other Valentine "ornaments" are just little signs and ornaments found cheap at the Dollar Tree or Hobby Lobby, etc… nowhere over the top! Several are also DIY.
I made this envelope on a FACEBOOK LIVE!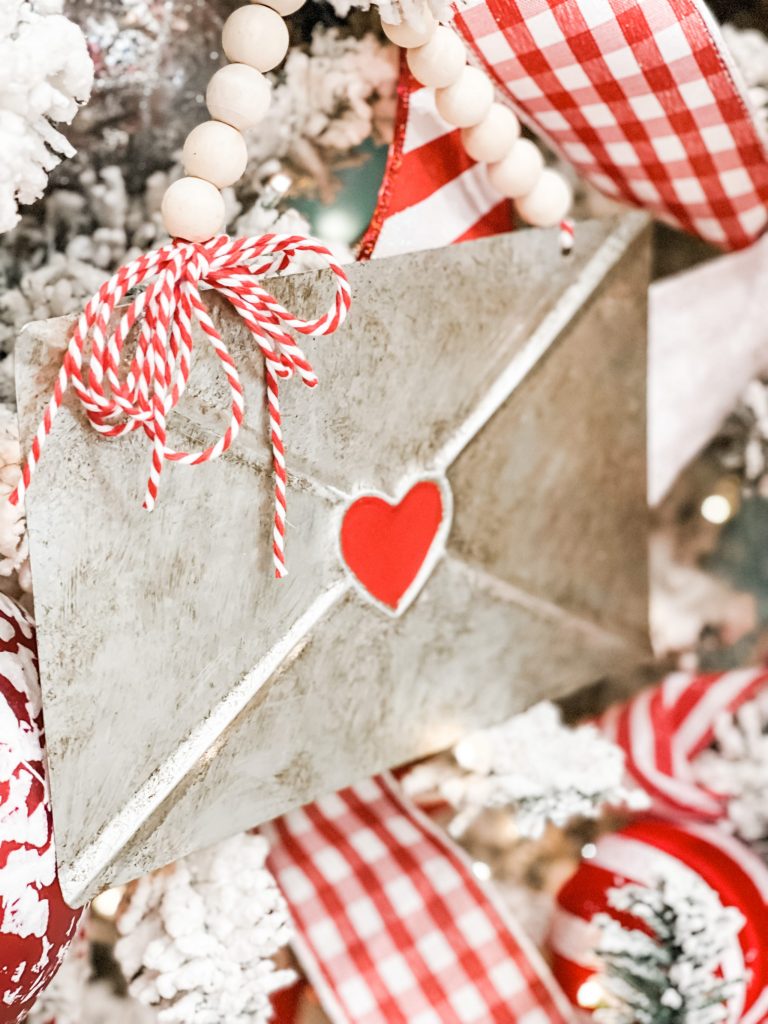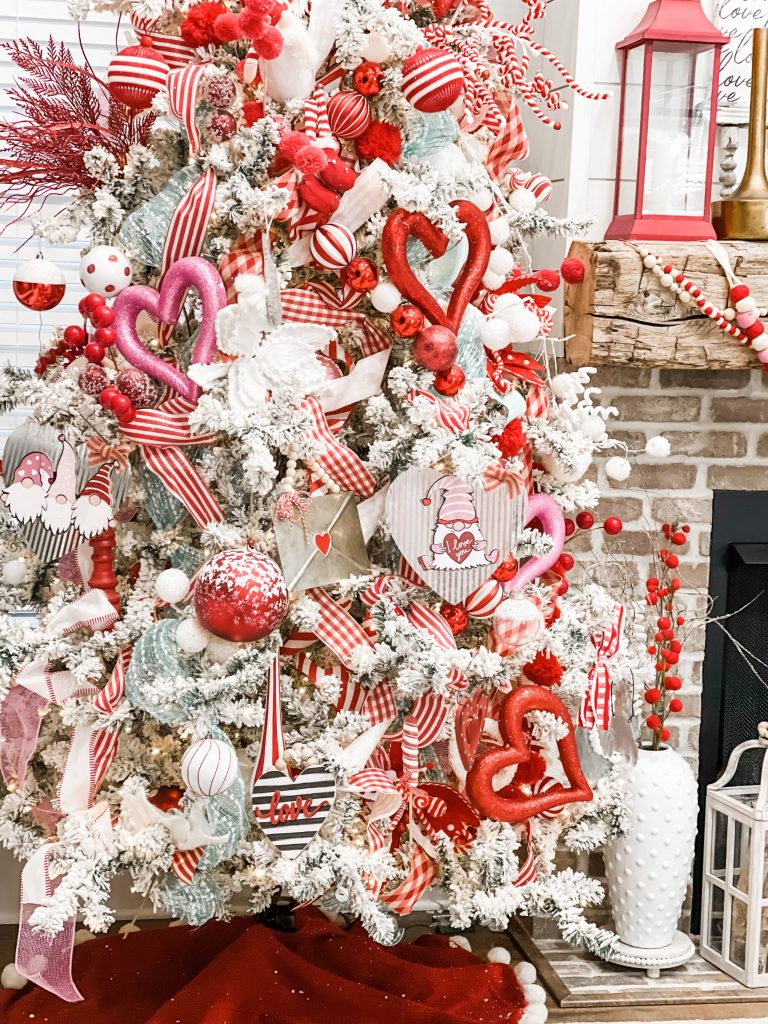 This DIY ORNAMENT turned out super cute too!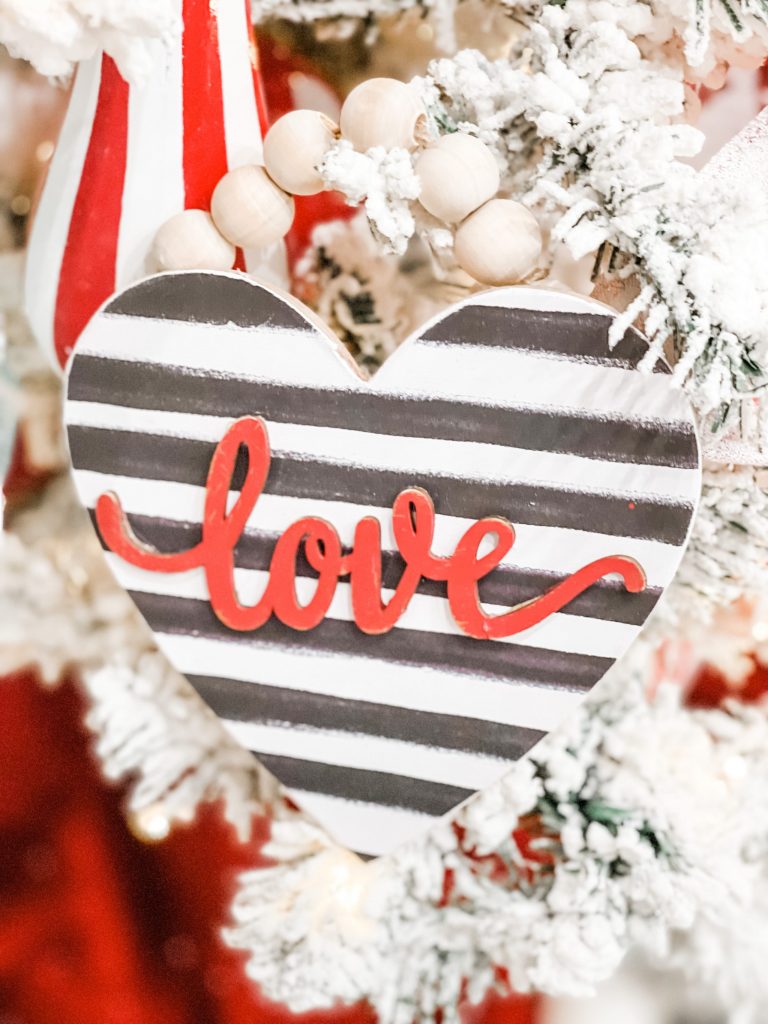 Isn't she a BEAUT??? Do you recognize any of the items from my DOLLAR TREE POST???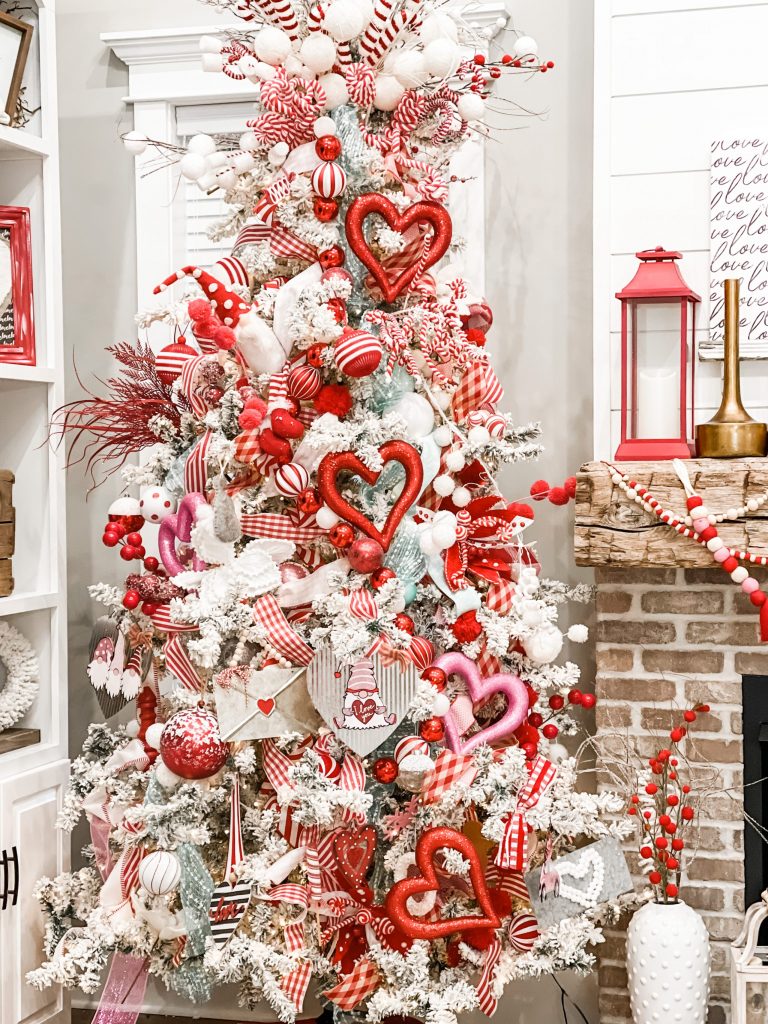 It was honestly such an easy transition that only took me maybe 30 MINUTES total! Can't beat that!
If you are curious about the VALENTINE MANTEL, you can check that out on the blog too RIGHT HERE!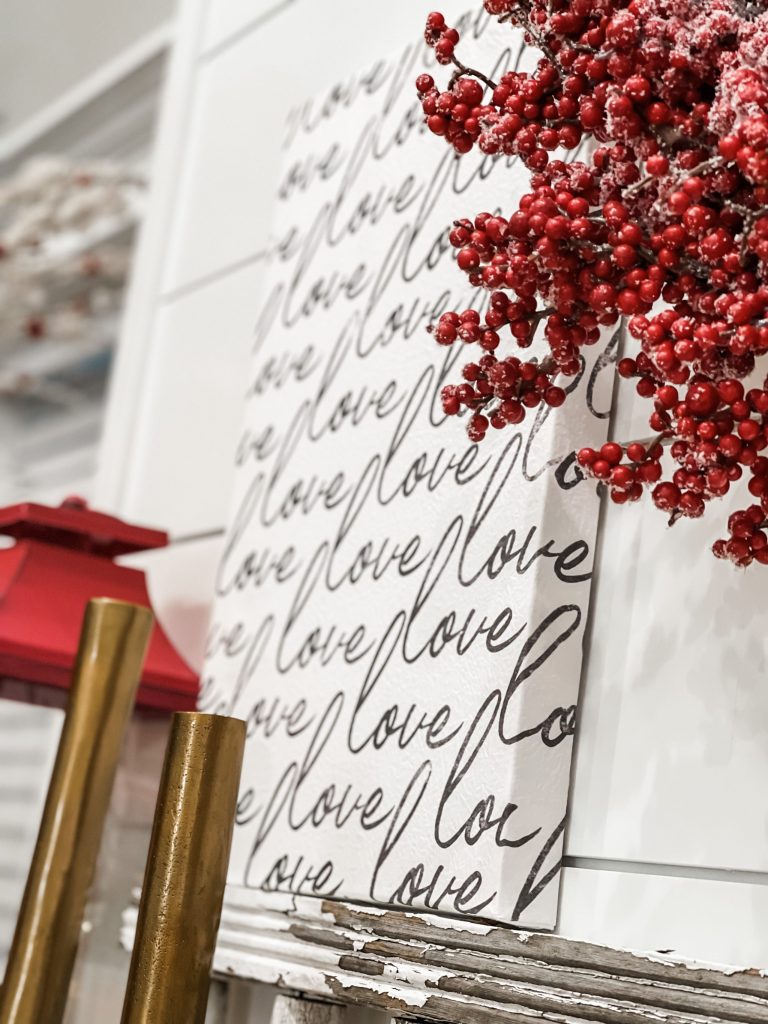 Well, this one was short and to the point! It is SUPER easy to transition a tree from Christmas to Valentine when you already have the red and white base! I LOVE how this year's tree turned out! How do you like it??? I also still love having that subtle glow of lights in my living room. Keeps things cozy this winter season!
pin for later