Shopping at the Dollar Tree for Valentine's Day decor is so much fun! I don't like to spend a lot of money on my Valentine's decor, so I love getting to buy cheap decor that is CUTE and can be made even cuter with some tweaks, in some cases!
I want to share my most recent shopping trip to my local Dollar Tree! I took pictures of ALL the Valentine's Day decor they had out…so NO, I did not buy ALL of this! I did a vide ON FACEBOOK HERE showing what all I actually did buy!
So, here are the pictures of what my Dollar Tree had in stock!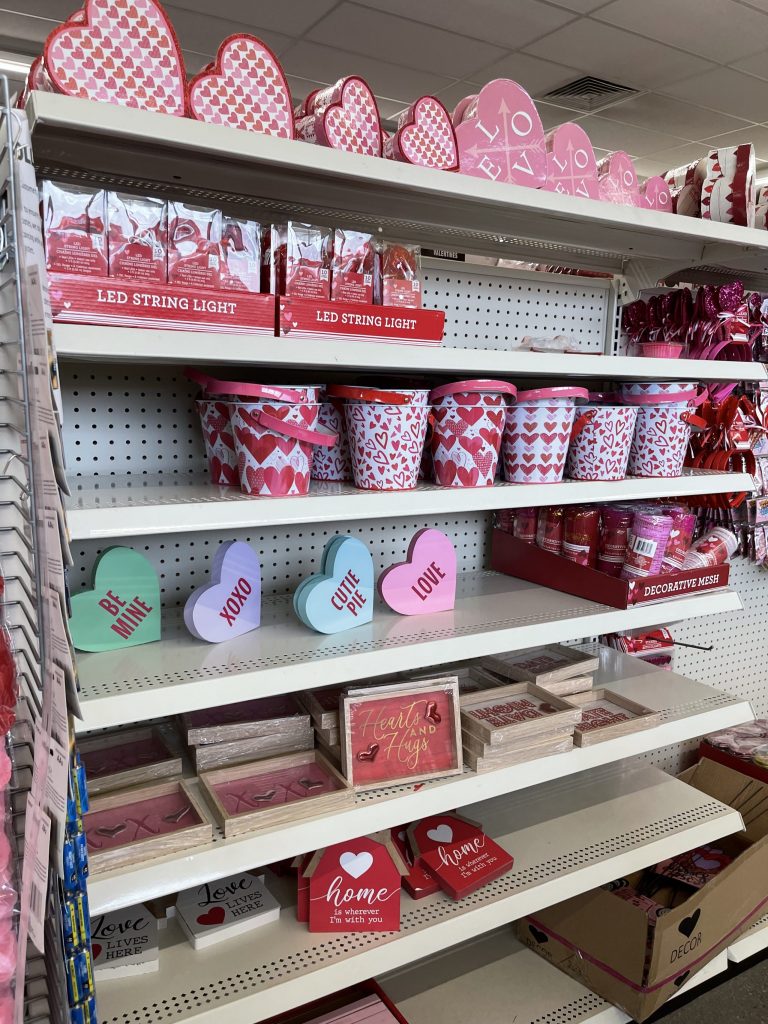 Do you see those wooden candy hearts?? I made a video sharing what I did with those RIGHT HERE!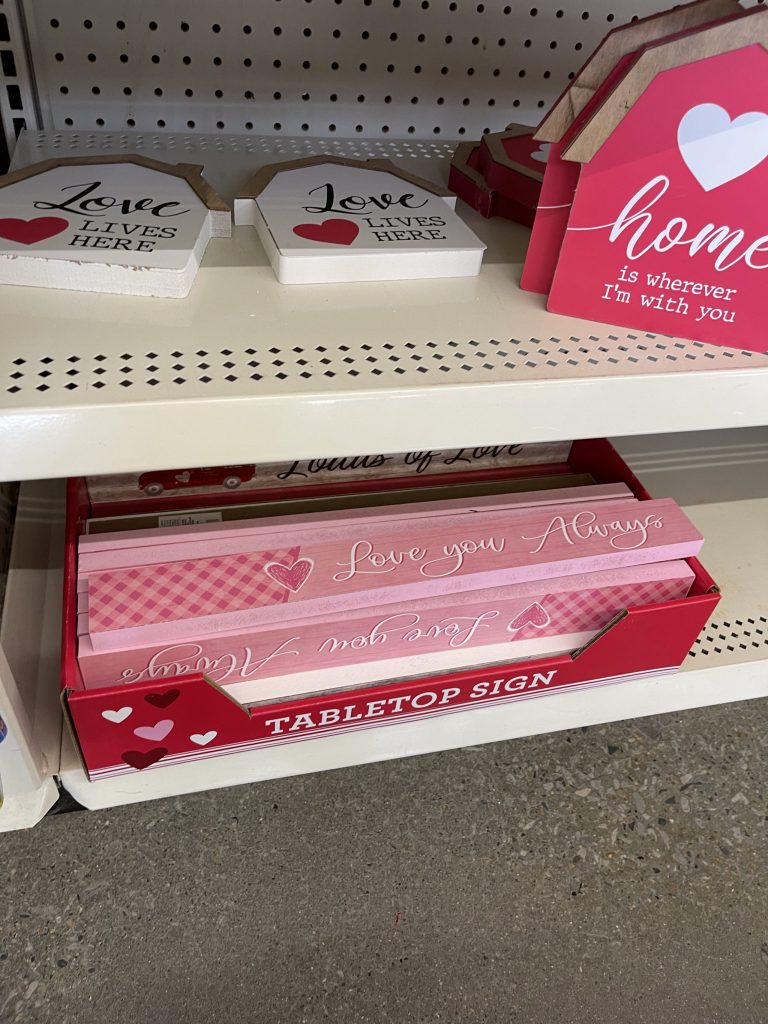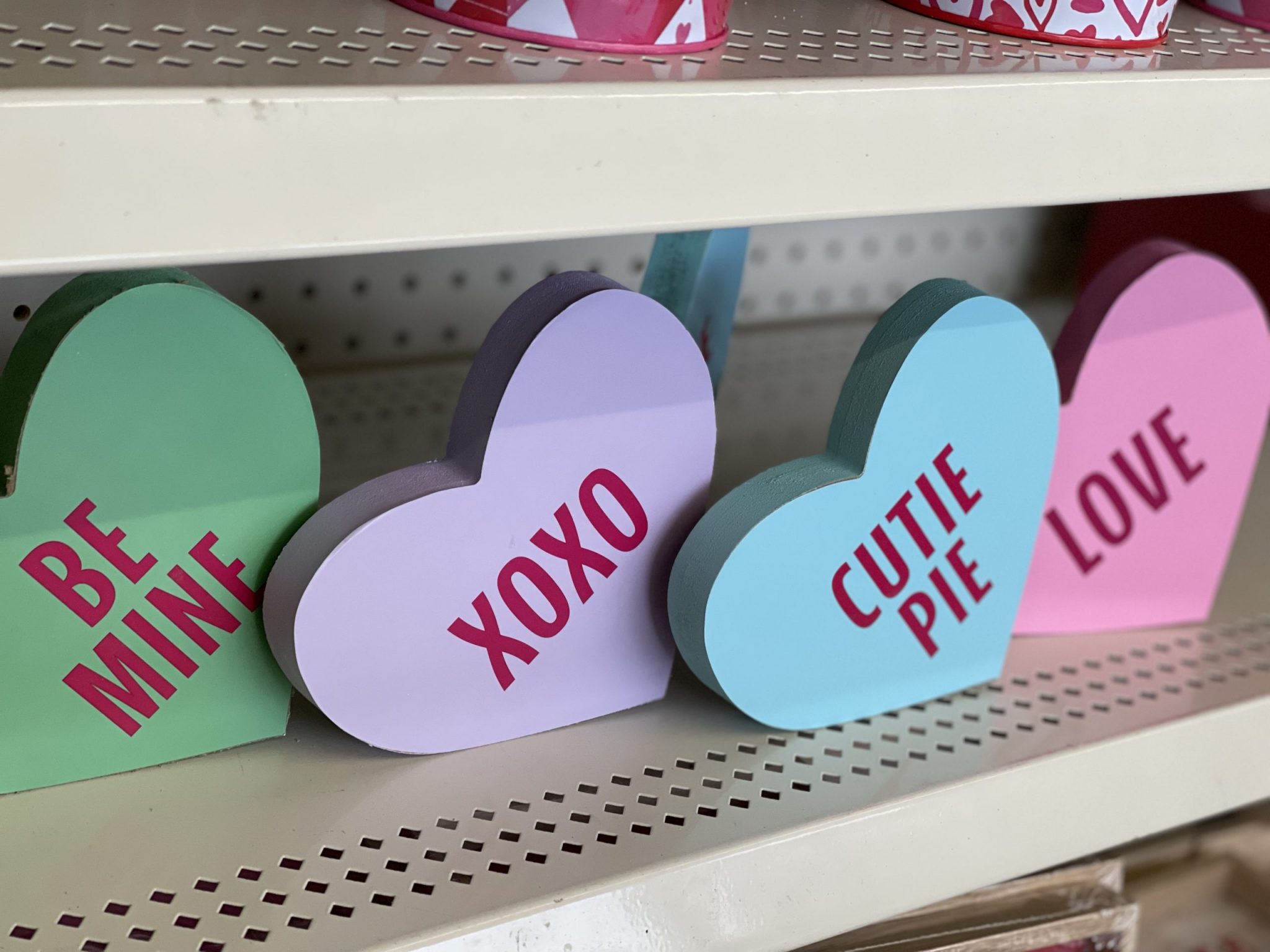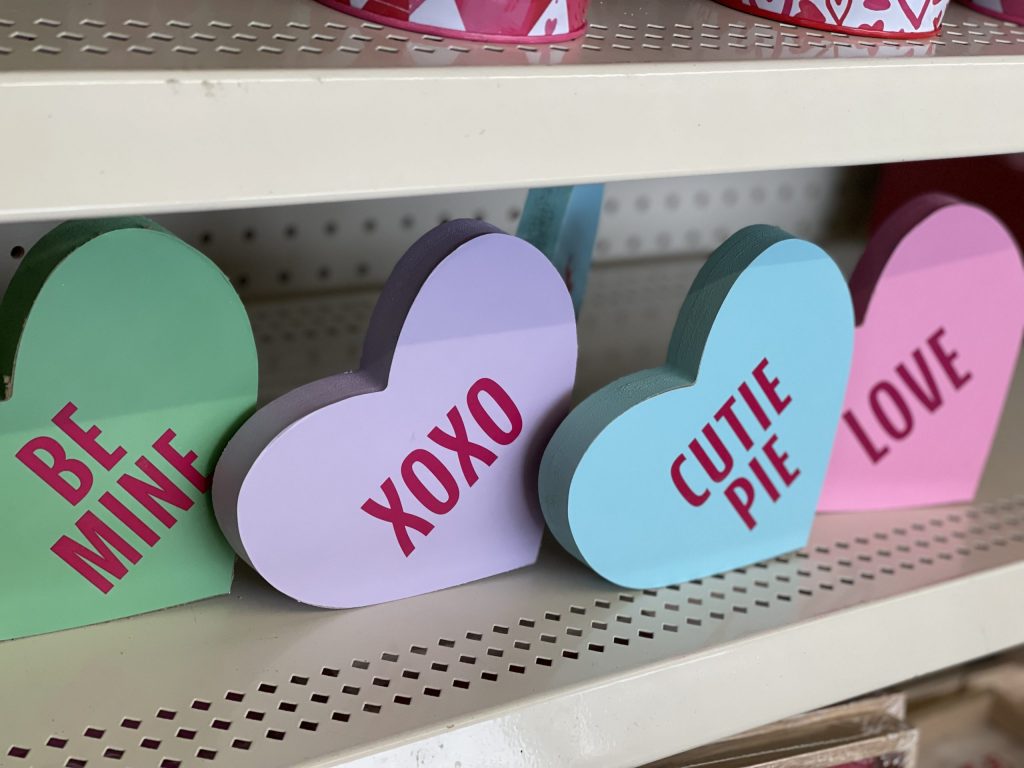 I LOVE reusable bags! I use them alllll the time for various occasions!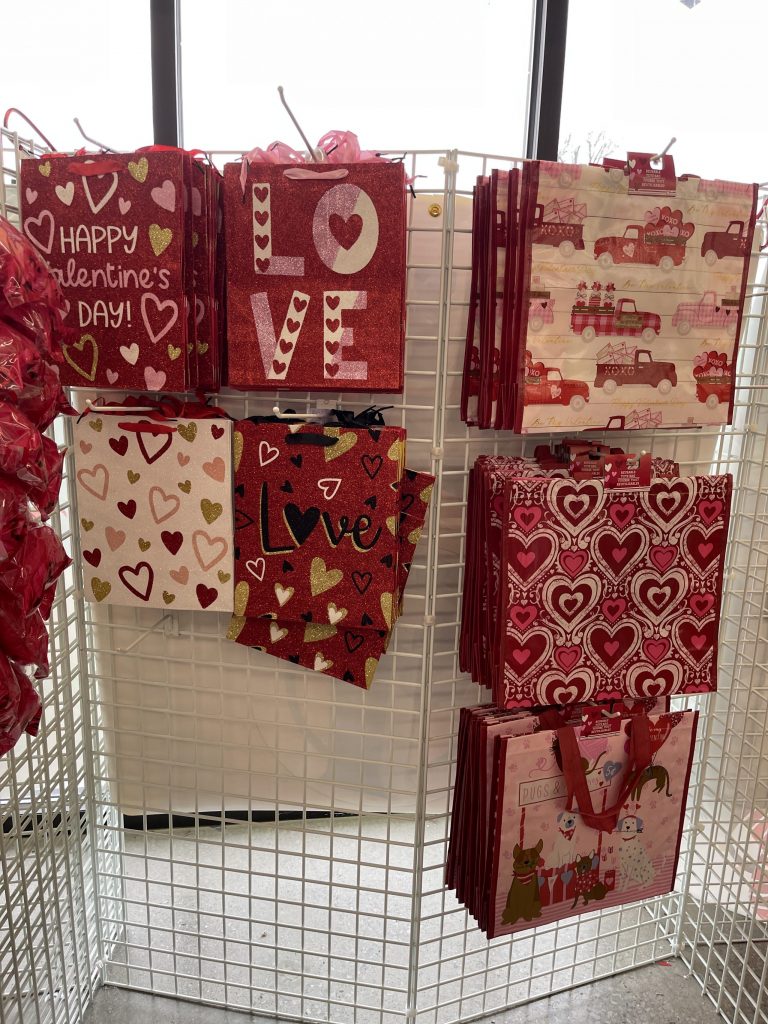 Those wooden hearts are always fun to style and paint!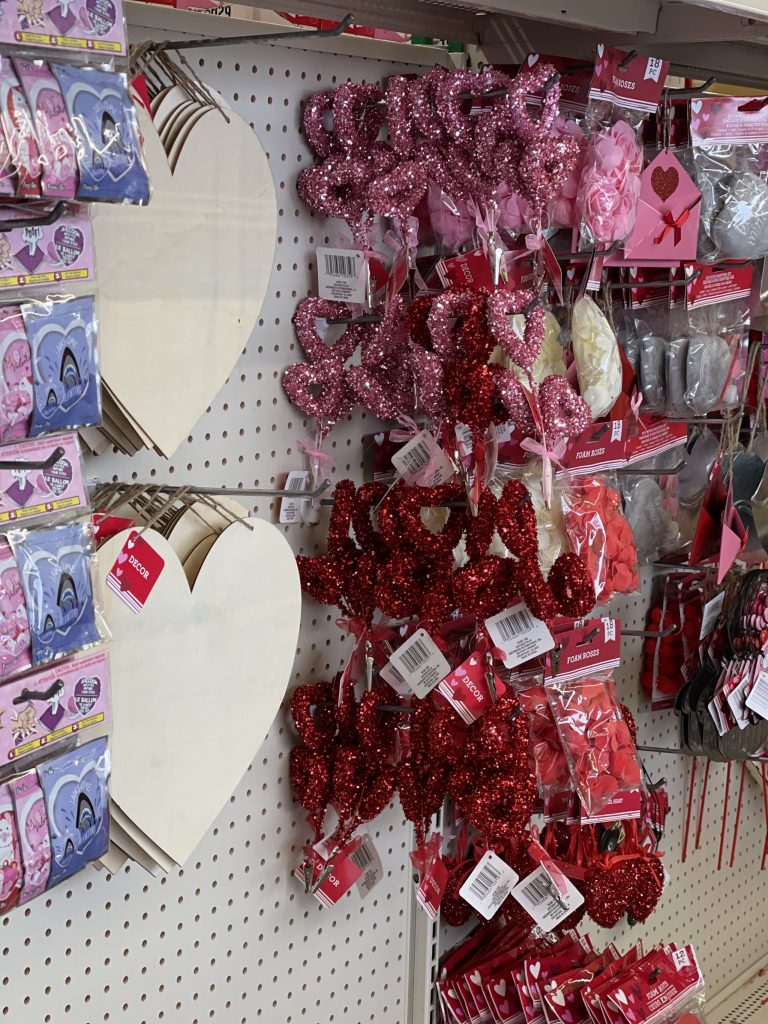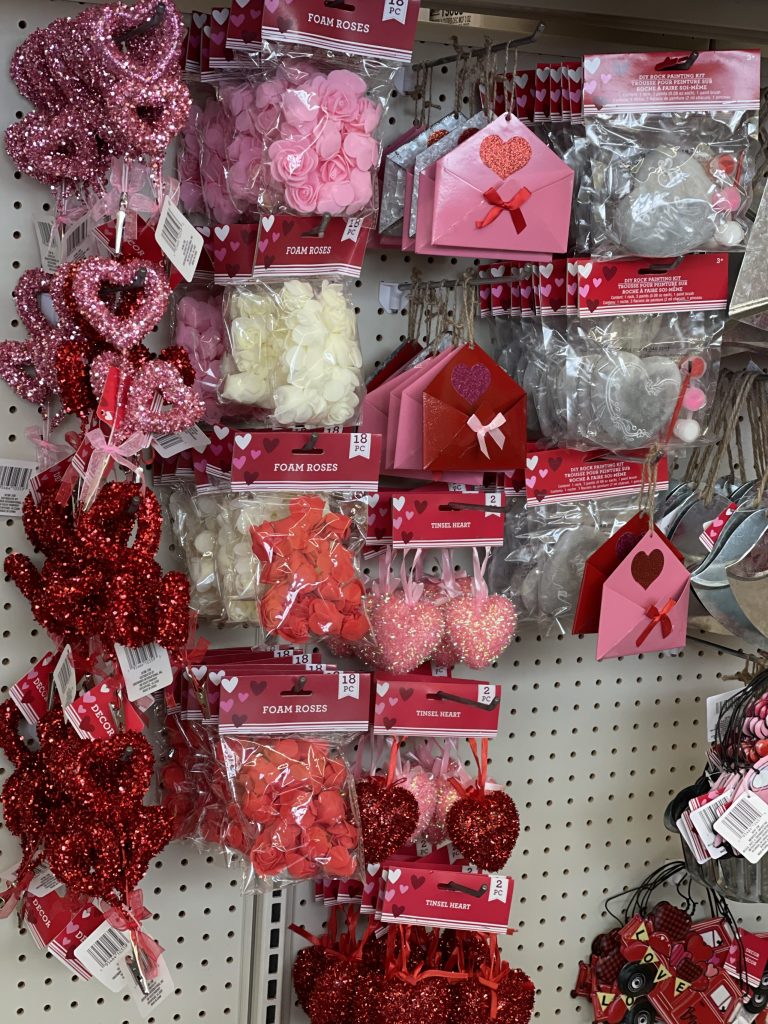 LOOK AT THOSE GALVANIZED PIECES!!!!!!!!! omgggggggg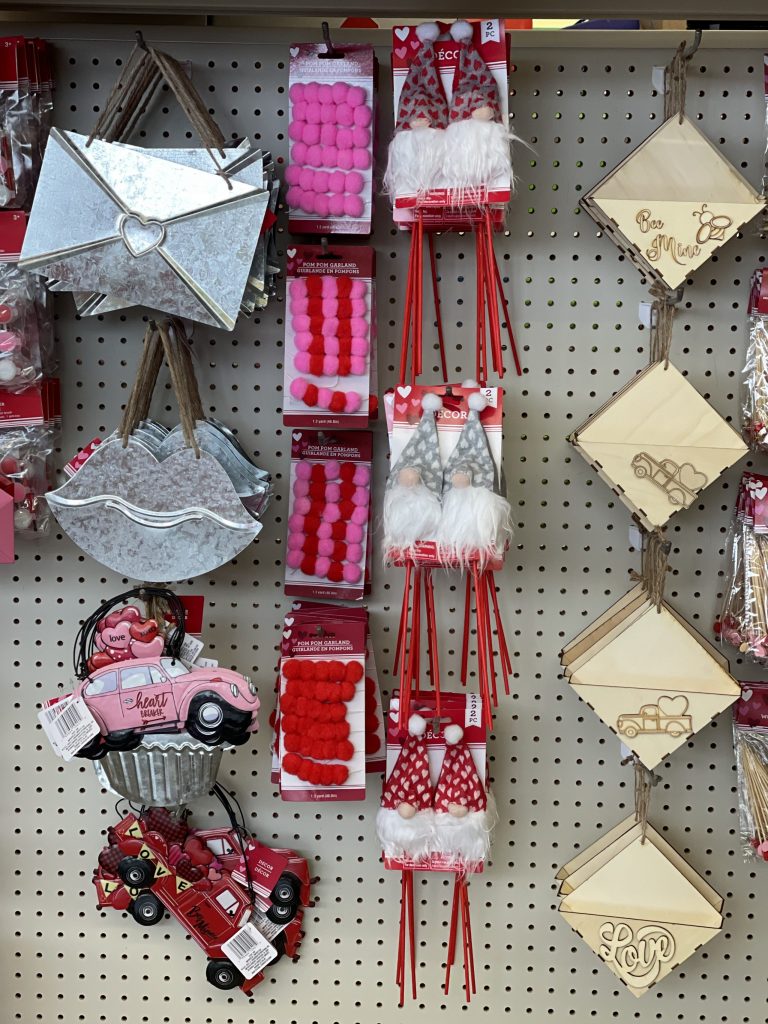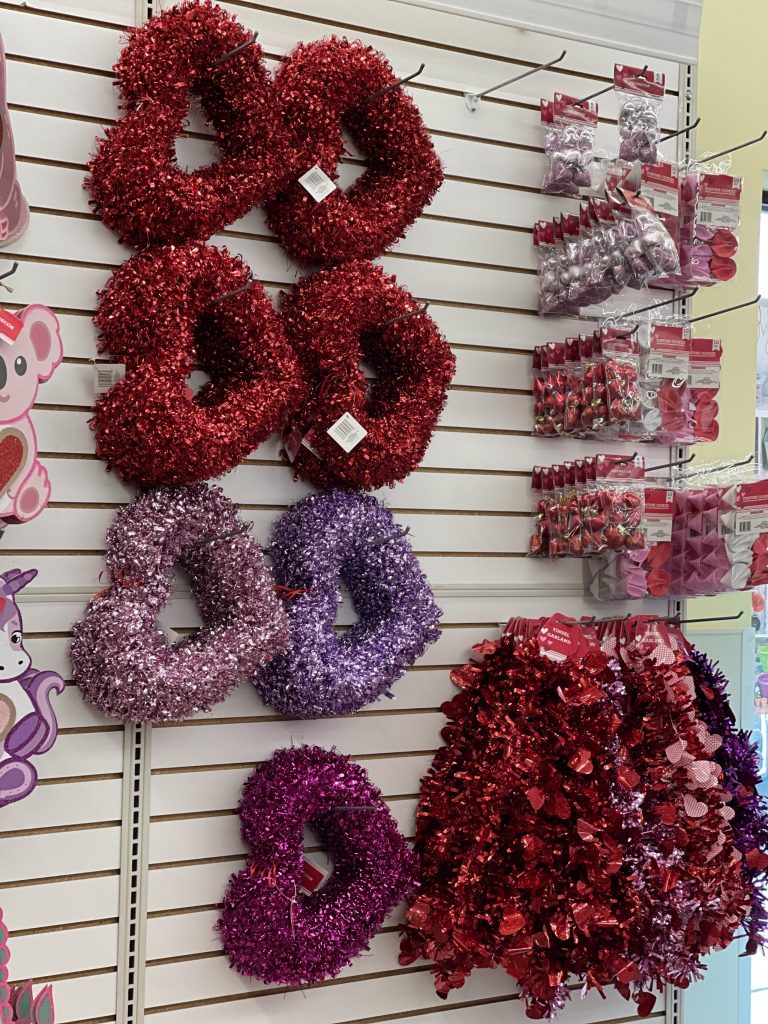 These 3 metal signs with the gnomes are SOOOO ADORABLE!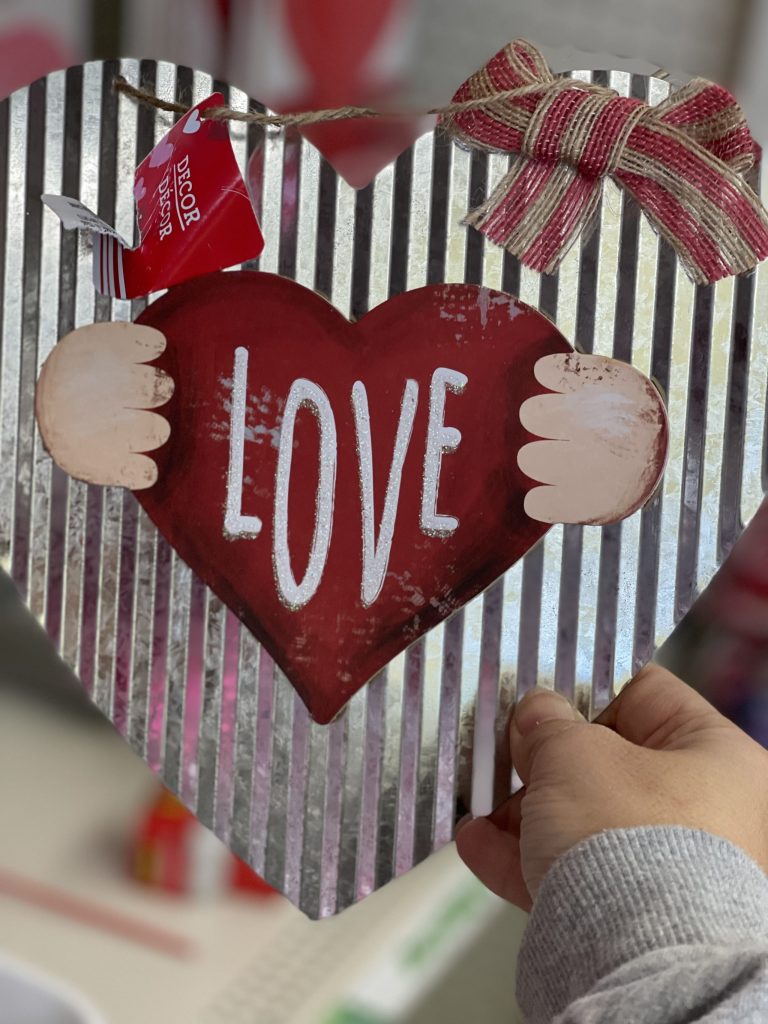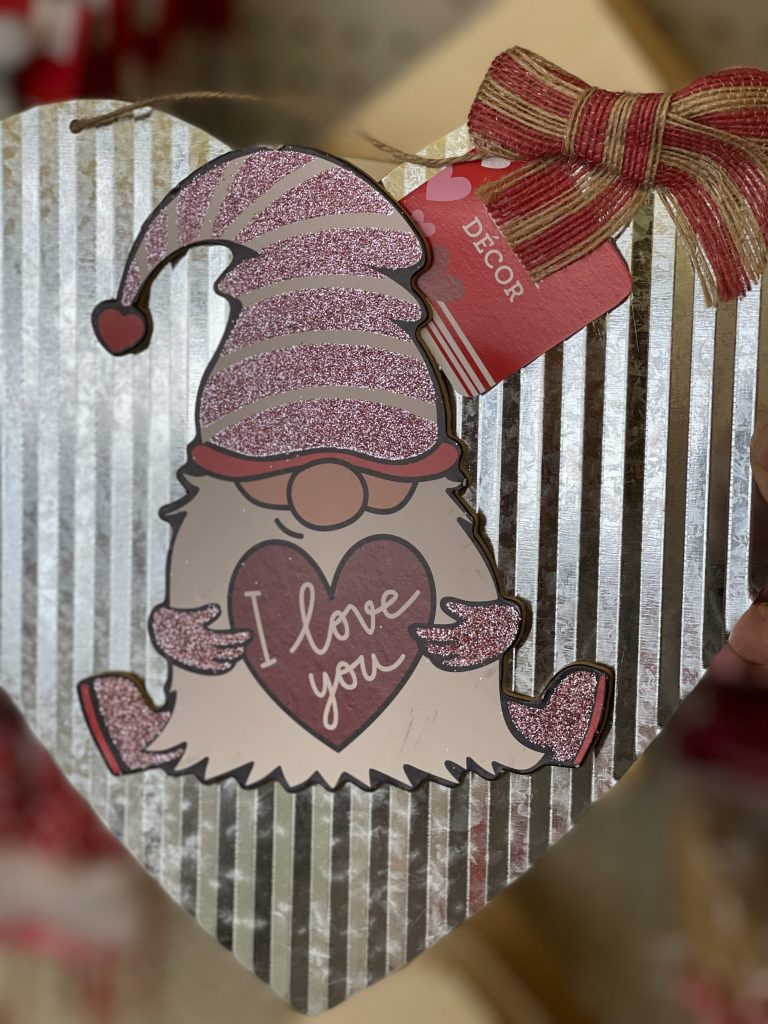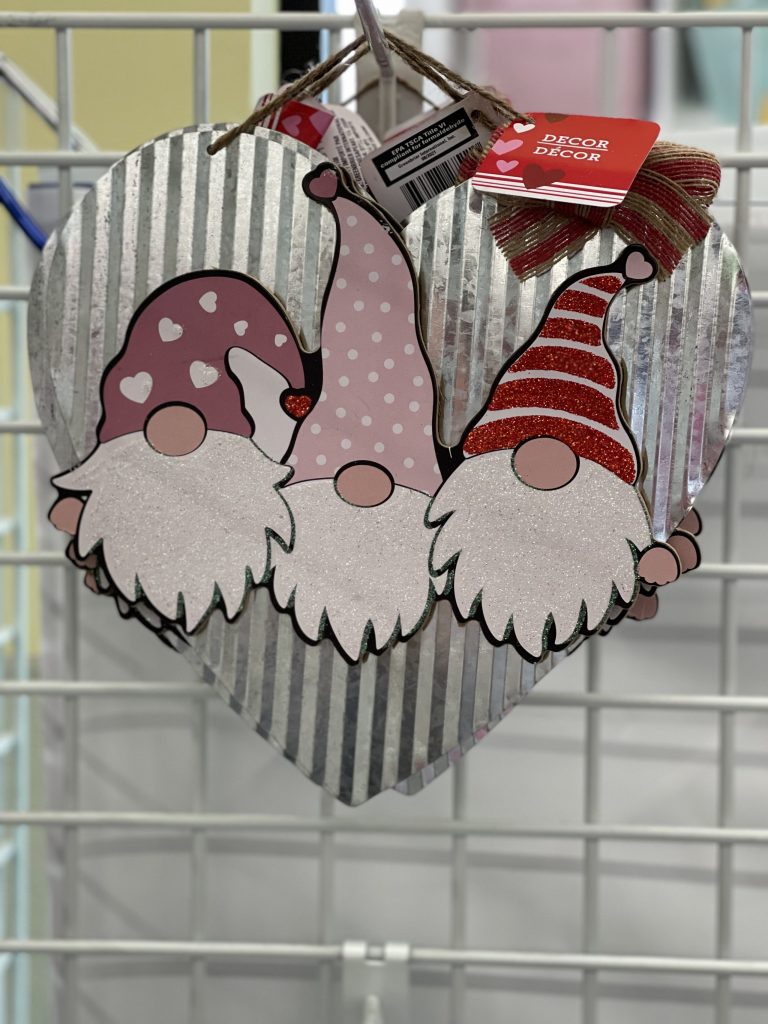 Maybe I need to do a Valentine charcuterie board with these sticks!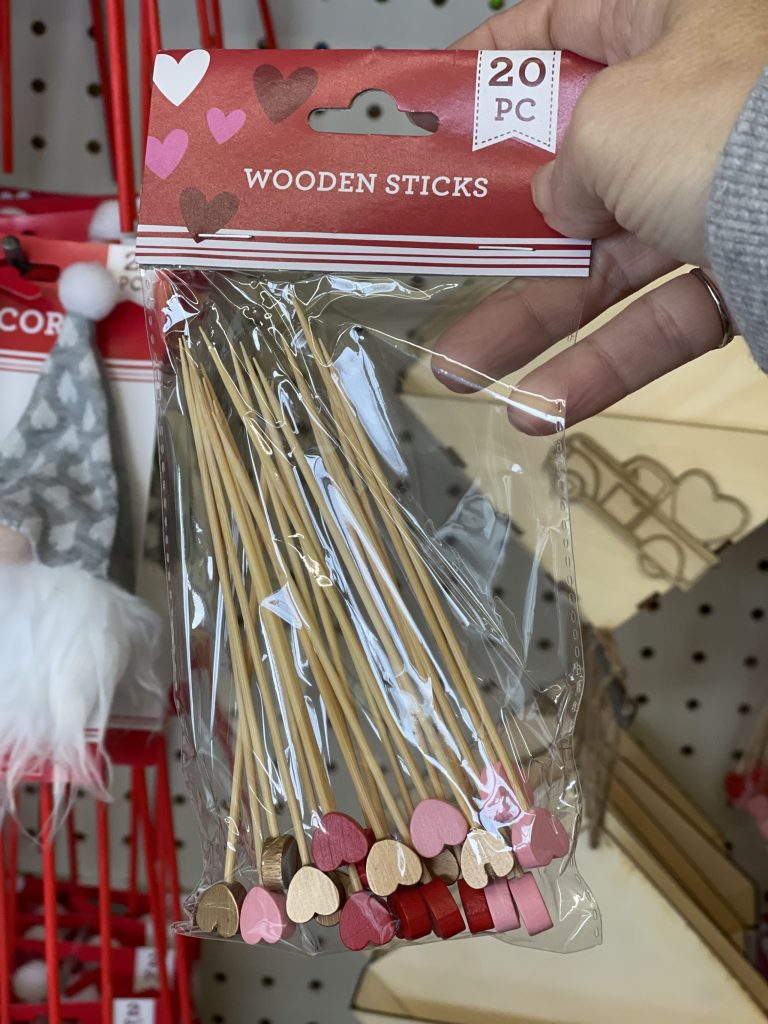 This little car is precious! I took it home with me!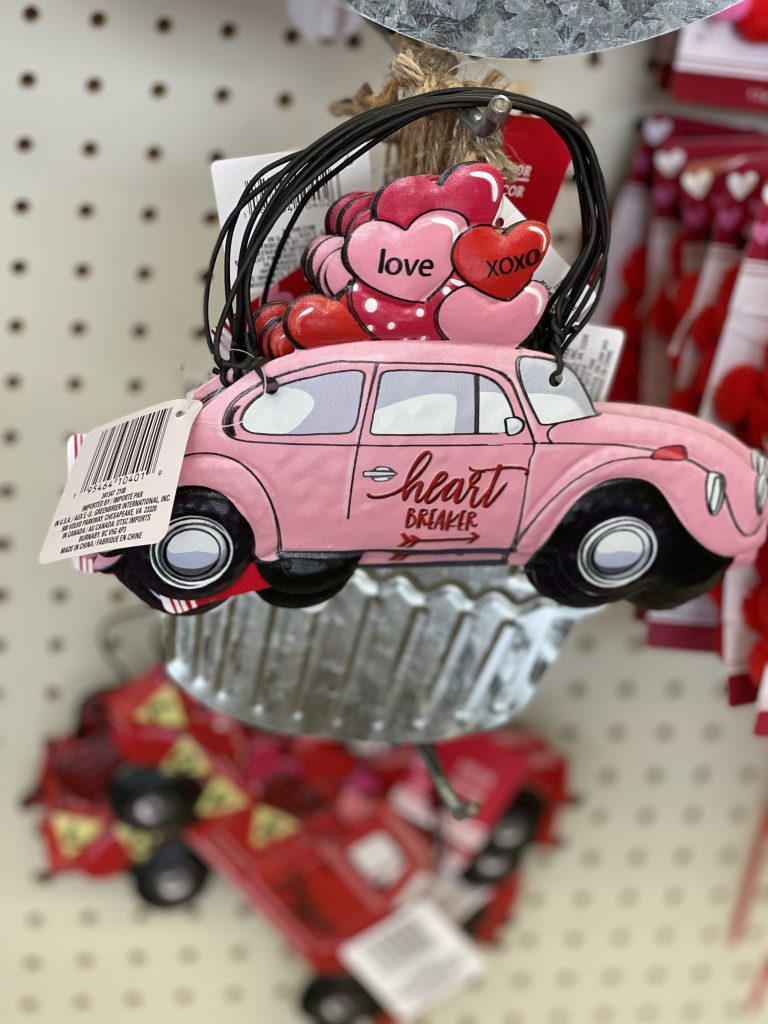 PIN FOR LATER!!!! Please!