Sometimes, you just need that little festive touch in the most unexpected places. It can make a world of difference! I like to add a Christmas touch everywhere, but I especially adding little touches in the hallway!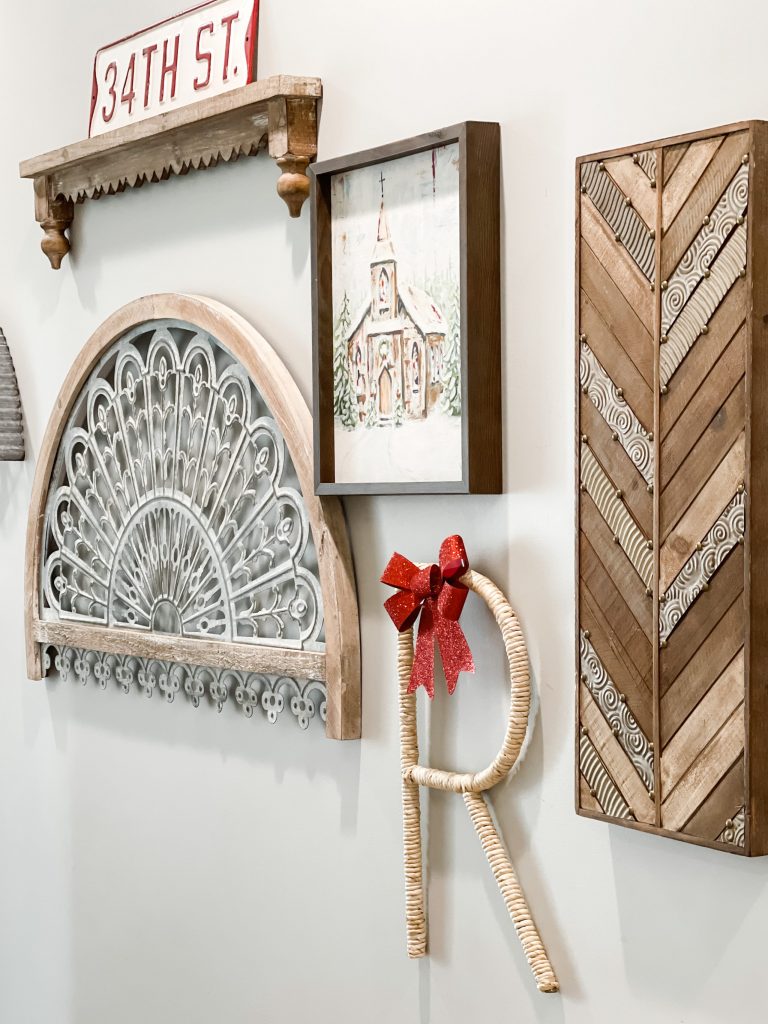 Adding a little festivity into your home does NOT have to be difficult. For this little bit of hallway cheer, I simply removed 2-3 items and simply replaced them with something that had a little more of a Christmas feel. All in all, it took about 5 minutes to and changed the entire look of my hallway!
One easy way I added some Christmas cheer was to add a Dollar Tree bow on my R that I got on clearance at Hobby Lobby last year!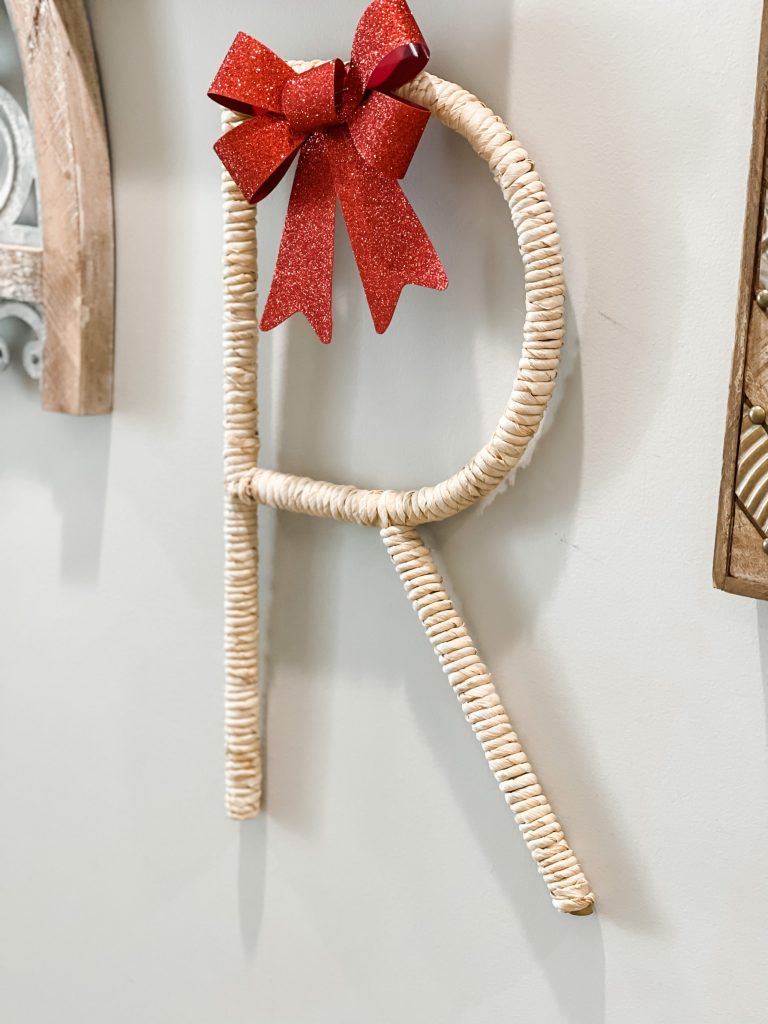 The painted church is an after Christmas find, and truthfully, I wasn't sure where to use it- I just knew I really liked it. This space was the perfect spot for it! Isn't it beautiful??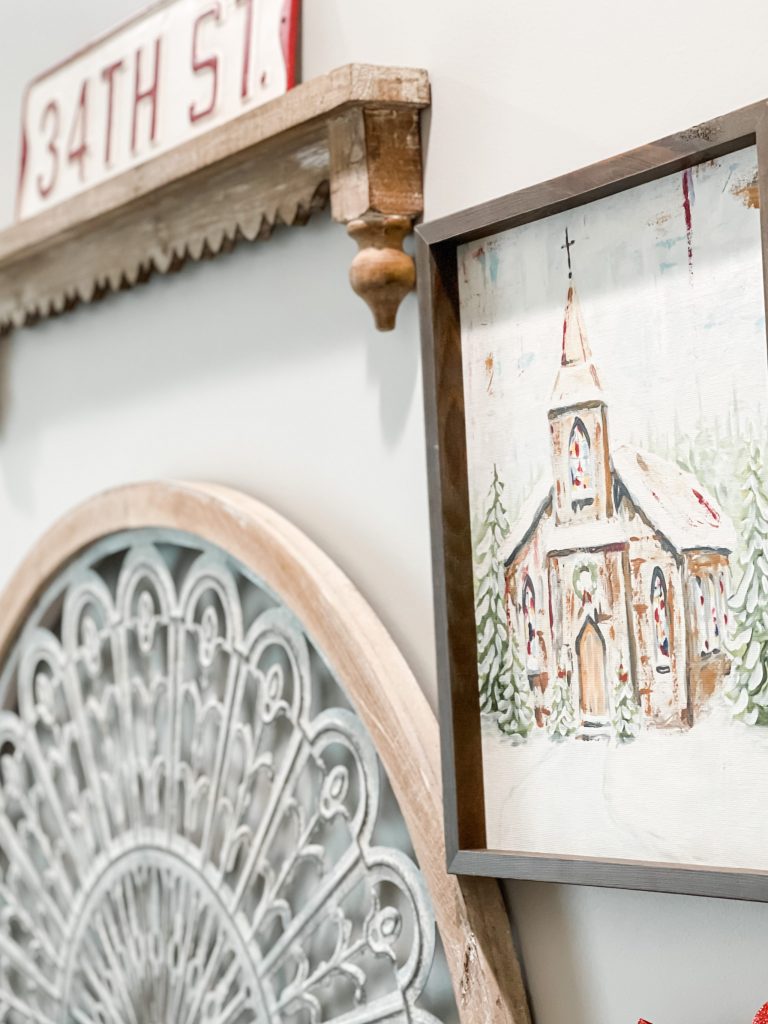 Look at this precious 34th ST sign! Isn't it the cutest? I cannot for the life of my remember where I got it! I thought it looked good propped up on my little wooden architectural piece!
The half circle metal and wood piece is from the good ole Hobby Lobby!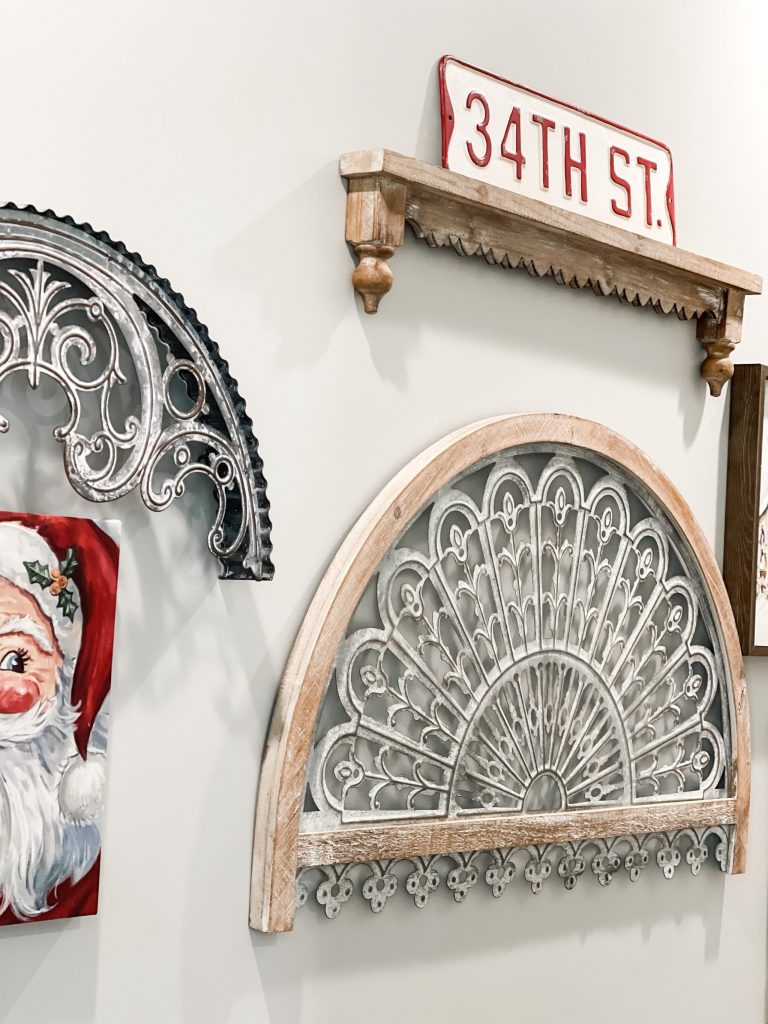 Last, but certainly not least…let's talk about this precious Santa canvas that I found at Walmart! He was only around $7-8 and worth every penny!
Hope you enjoyed my little touch of Christmas in the hallway for some inspiration!
PIN FOR LATER!