We have actually NEVER had tags on our stockings until this year. I never even thought a thing about it, until this year. Blaize got worried that Santa wouldn't know which one was his, so he asked if I would put a tag on them. Well of course…I obliged!
I will go ahead and tell you- this is the EASIEST project EVER.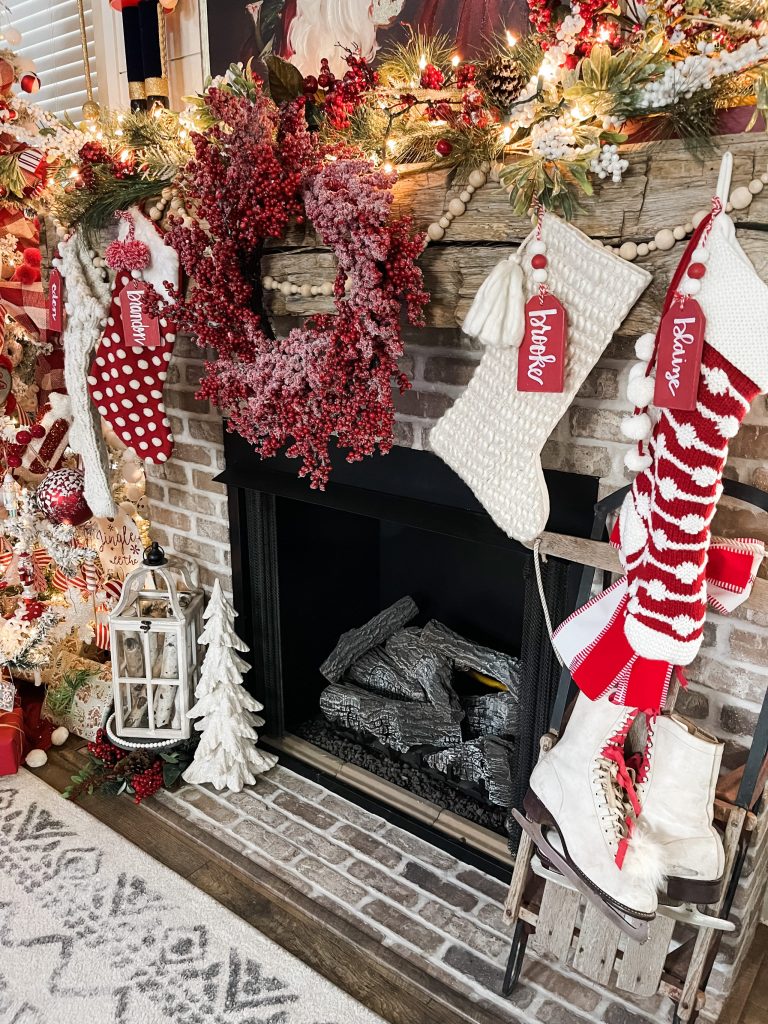 In the Christmas tag section of Hobby Lobby, I found these red tags with little red and white wood beads. They literally looked EXACTLY like this, so I didn't even have to change a thing!
All I needed were NAMES put on the tags!
Supplies Needed:
Gift Tags from Hobby Lobby
White Chalk Marker (mine came from Walmart)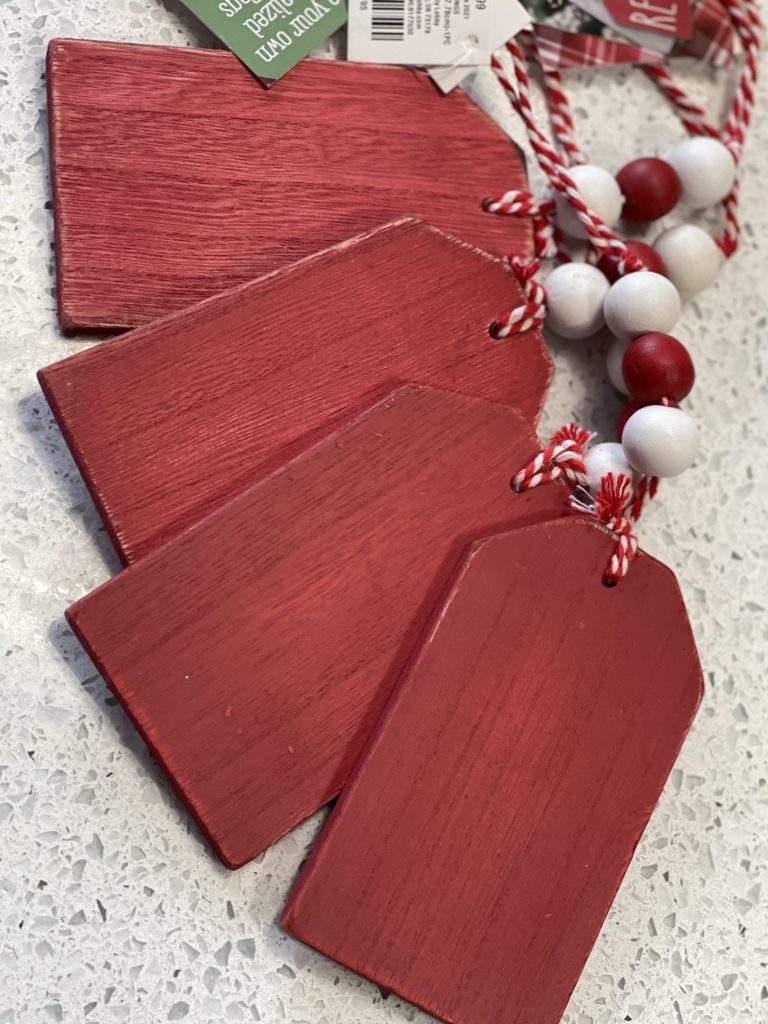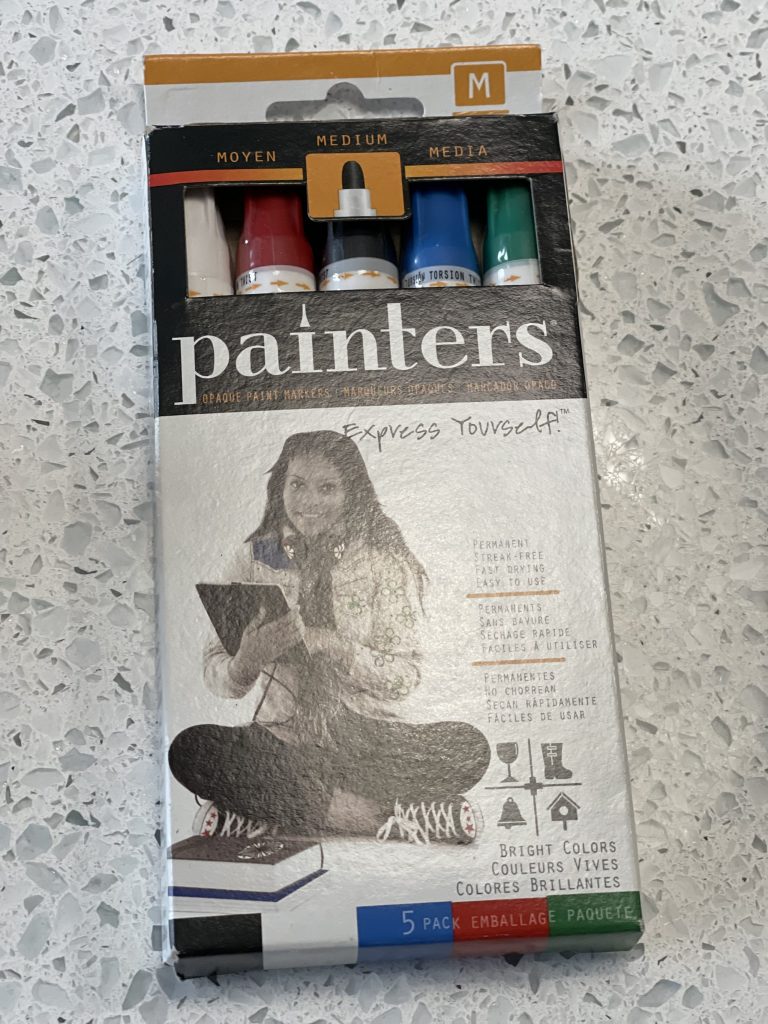 As you can imagine, the process is self explanatory. You just take the white chalk marker and write the name of the person, then you attach it to the stocking. WHOA. How much easier can you get?!?!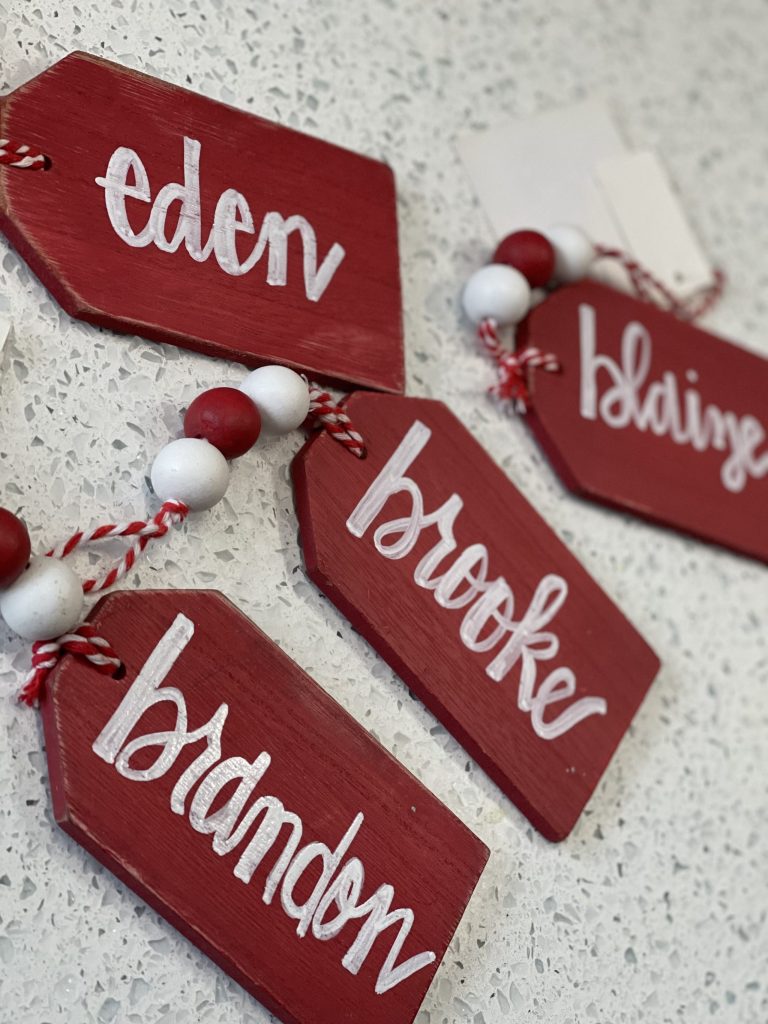 I had so many people ask me about them, and they were amazed at how easy it was.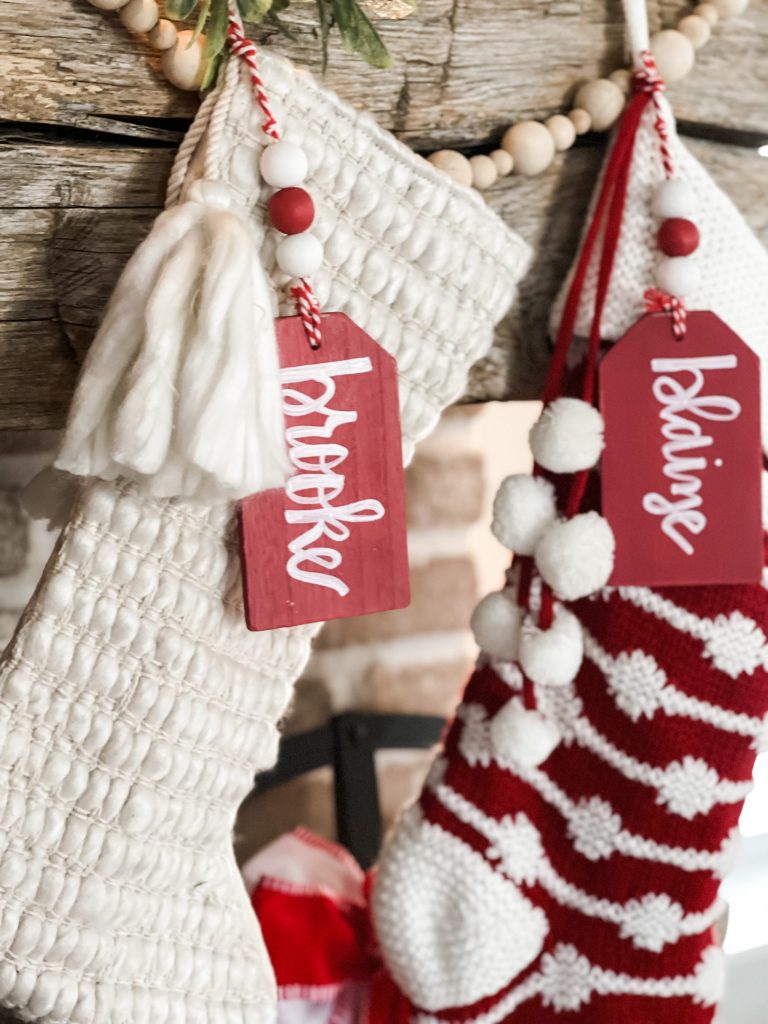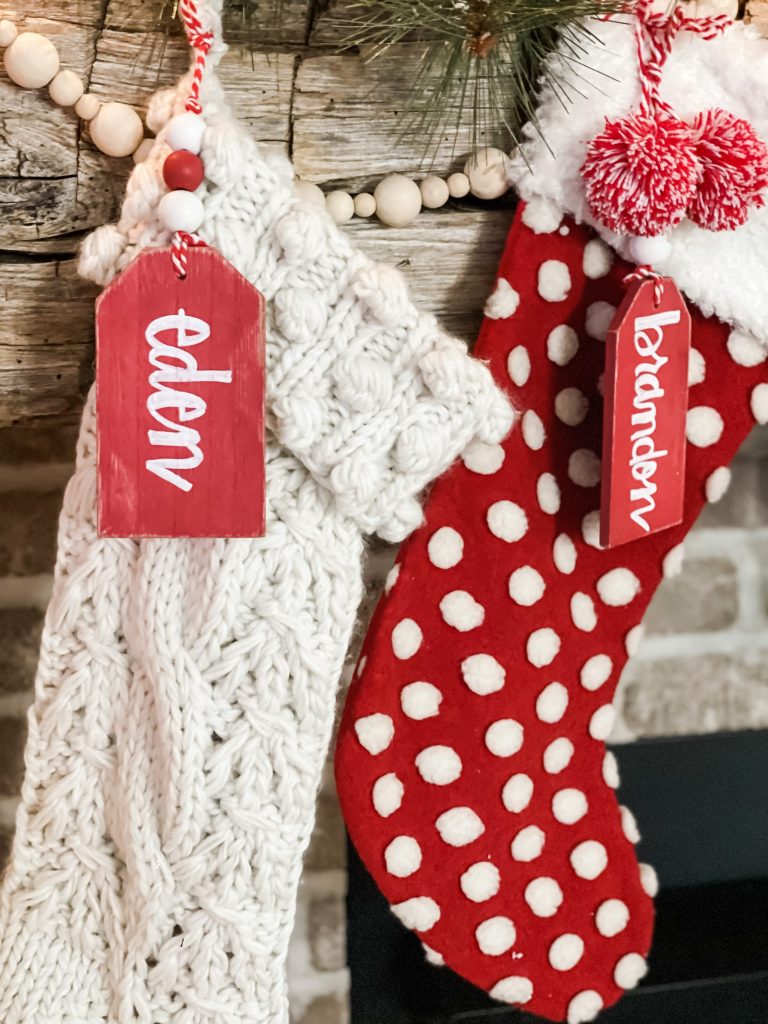 If you don't like the red, simply re-paint it whatever color you want! The possibilities are endless!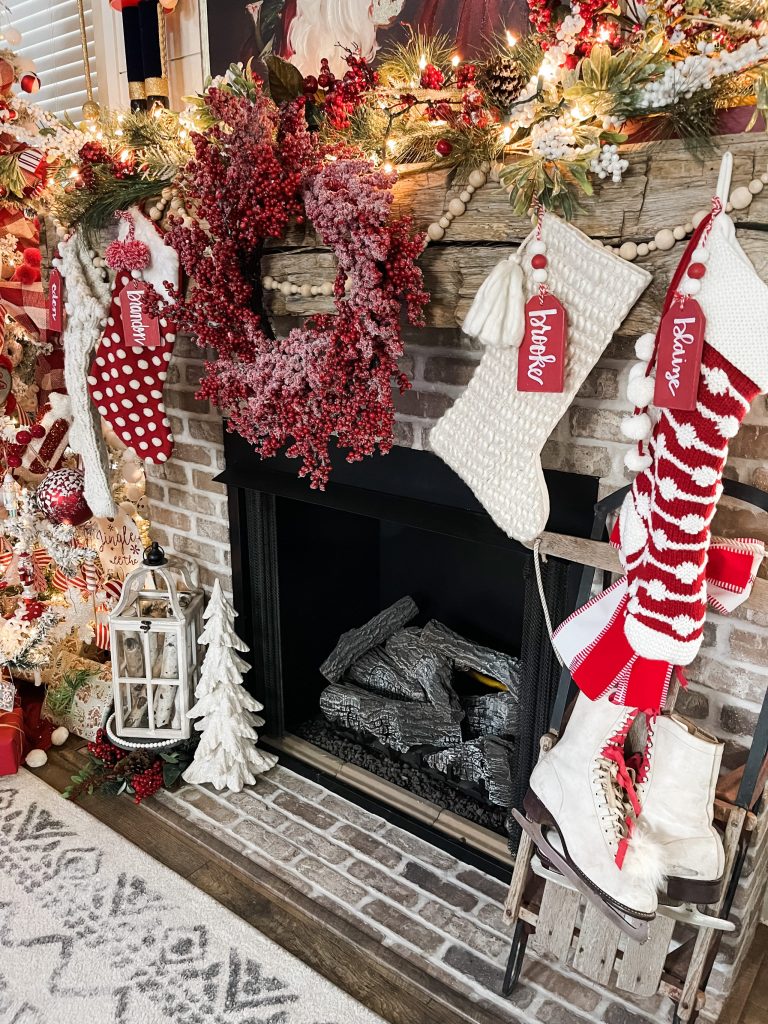 PIN FOR LATER!!