Christmas has arrived in our BASEMENT! And this is actually an area of our home you have NEVER seen. I am soooo excited to share it with you, because it is one of my favorite areas. So much love went into designing this area, and I am so happy with how it turned out.
I hope you enjoy the pictures this Christmas season! I will share more details soon about the materials used, etc… in a separate post, but today- it is about about the season!
I also want to add that we are in KY, and hunting is a huge part of life. My husband is a hunter, so you will see lots of animals. Please understand and know that ahead of time.
As you head down the stairs, the first thing you see is this super gorgeous sign from Decor Steals!!!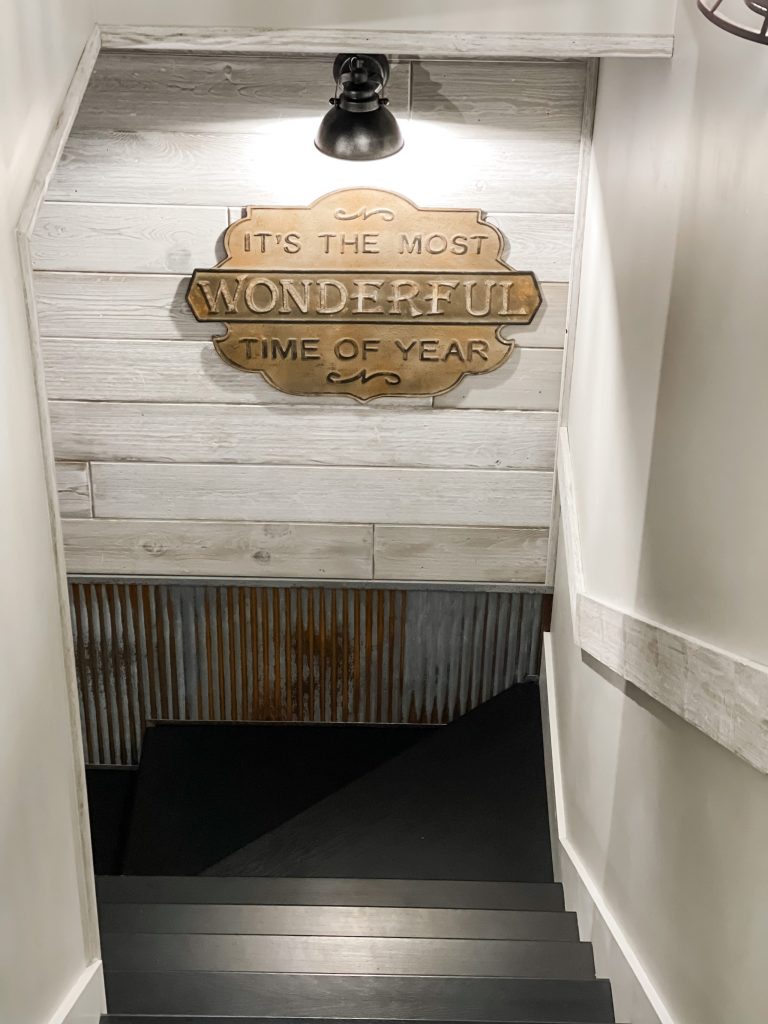 As you turn the corner, this little set up meets your eye.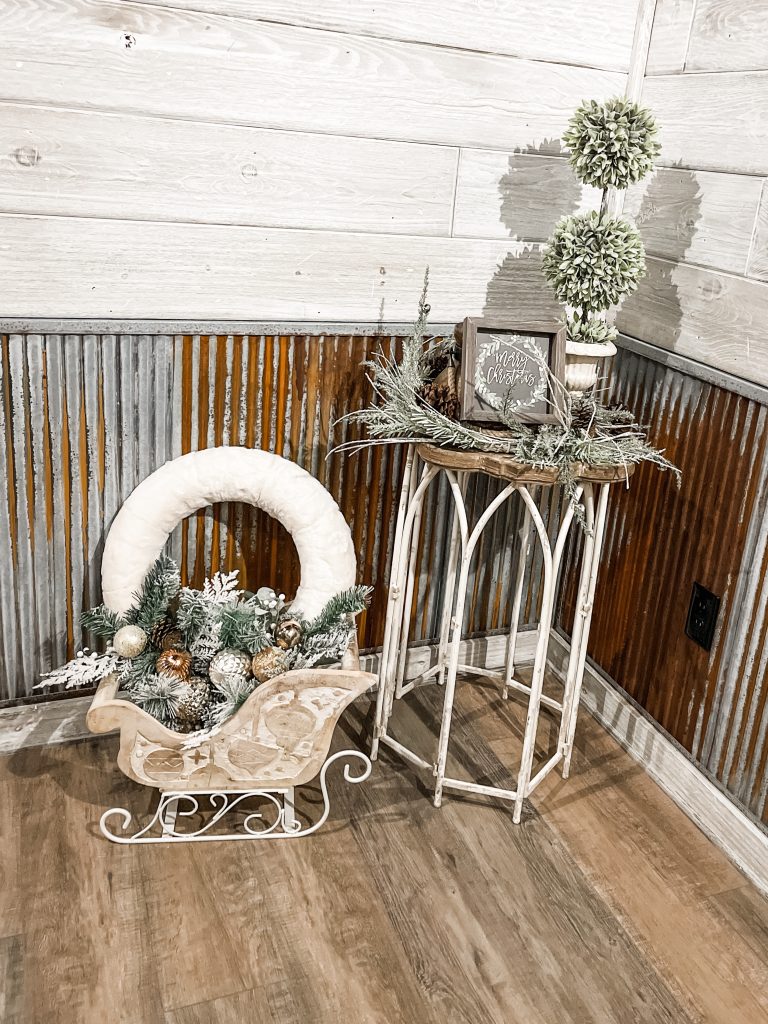 And here is the FULL view 🙂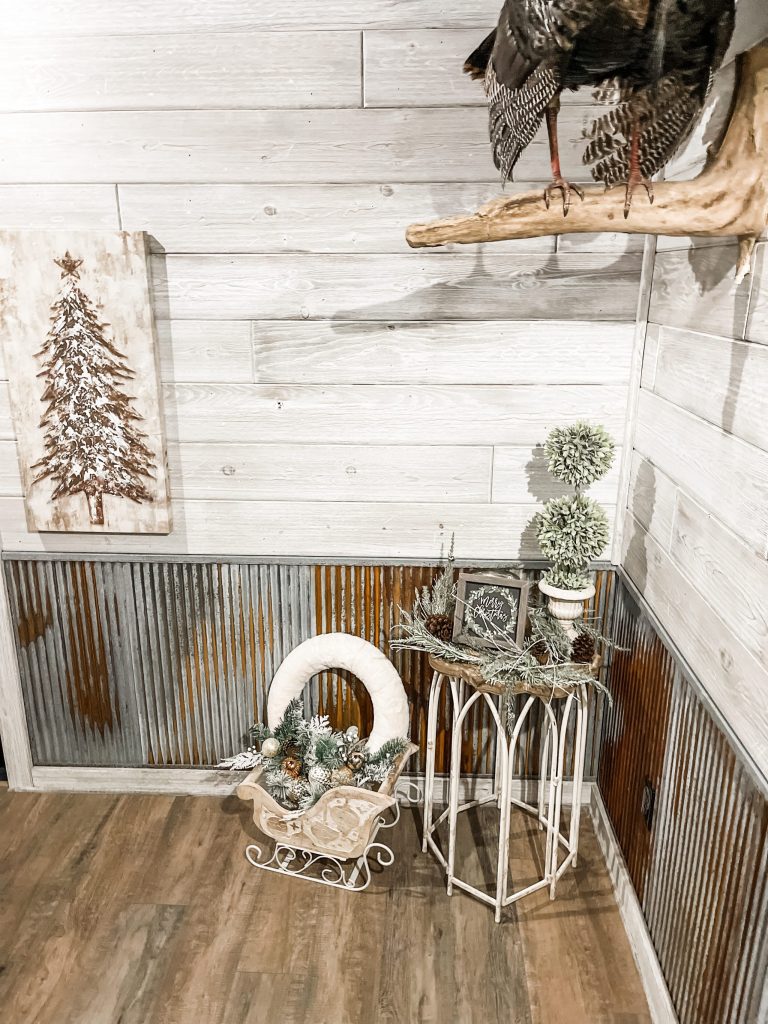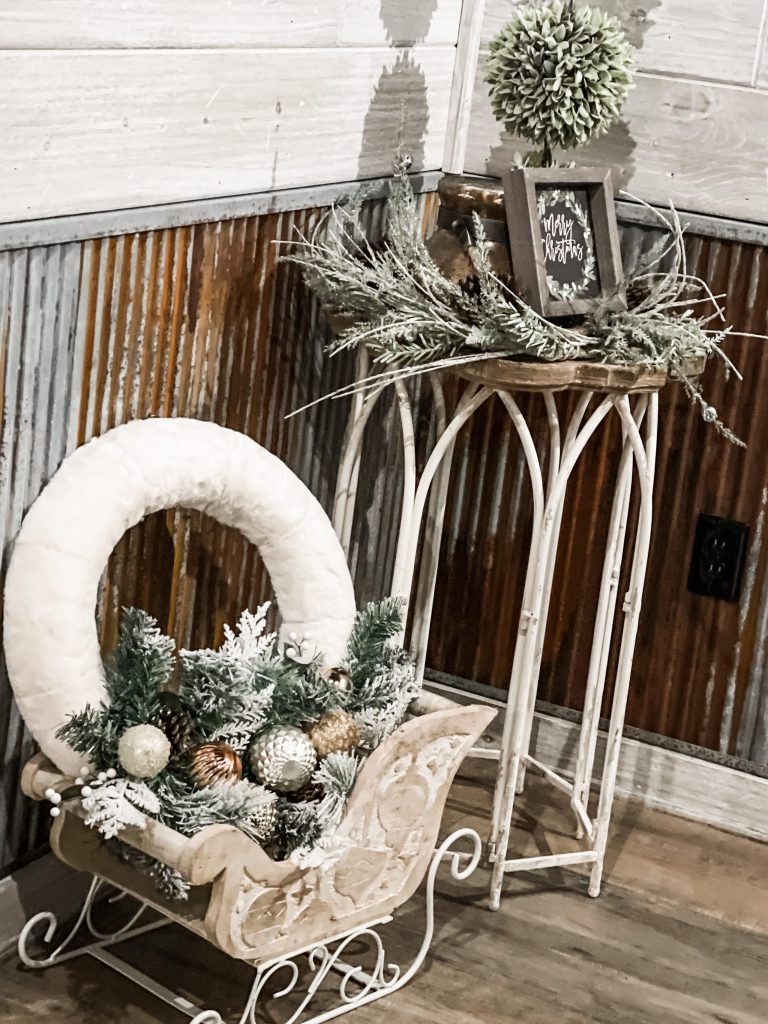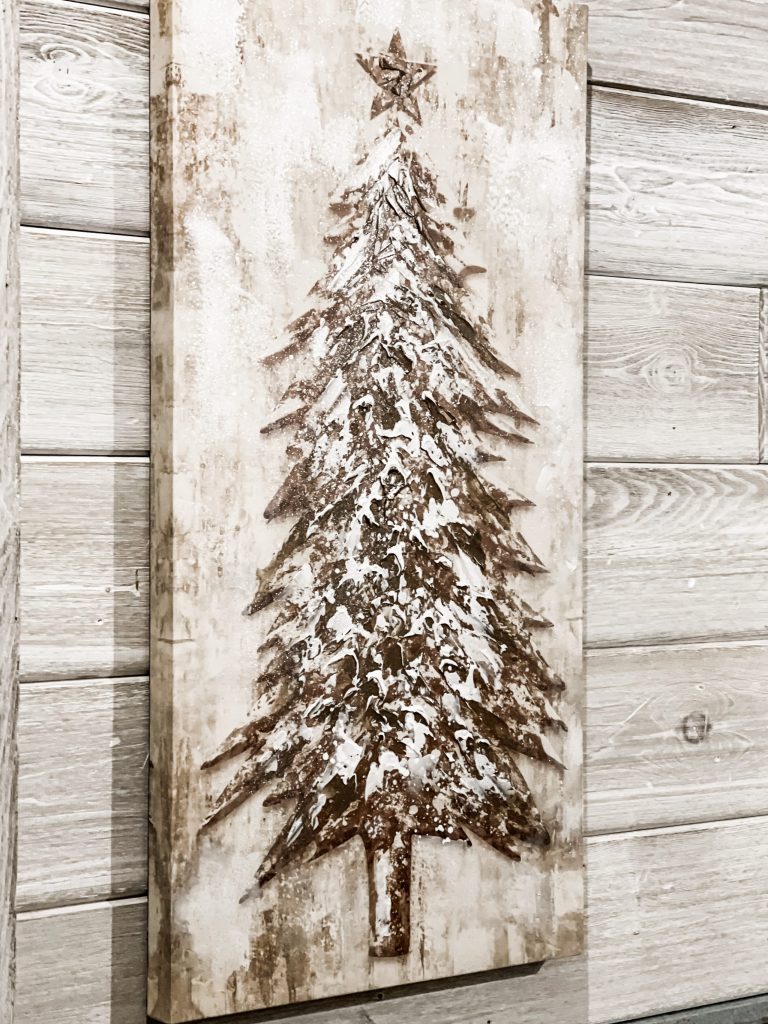 This is the next view as you head into the main area.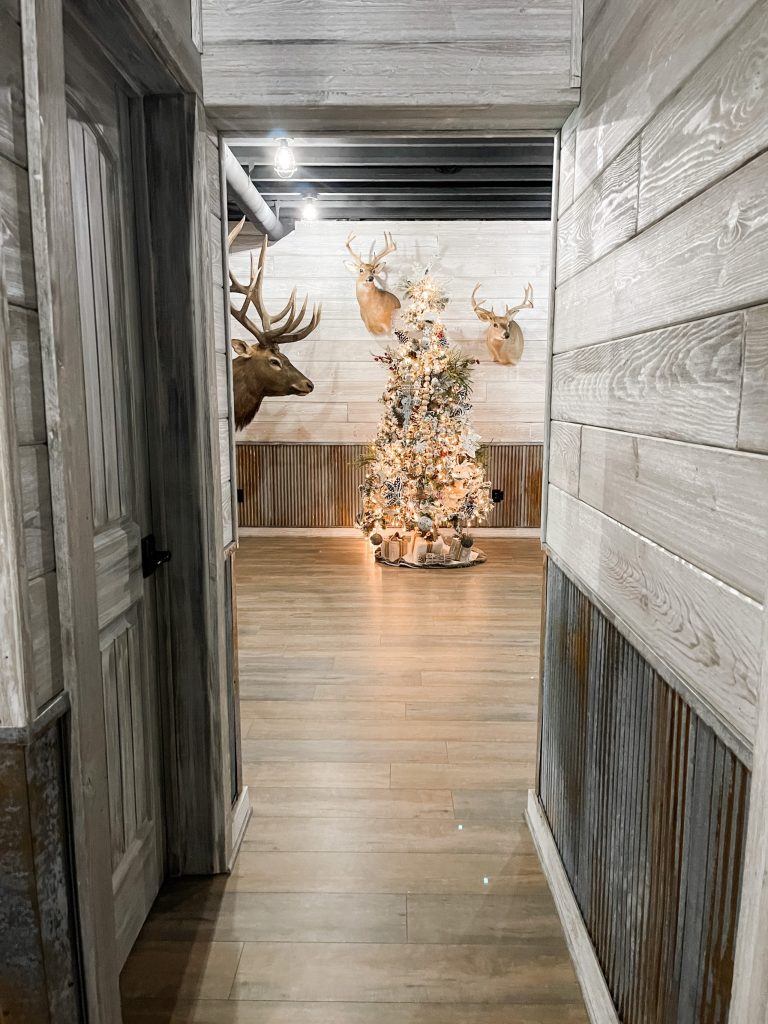 I love this rustic tree! It is also the only tree with zero ribbon, besides the PLAYROOM TREE. Also, that flooring is the same flooring (just different color) as our main living area and upstairs! You can find ALL INFO HERE!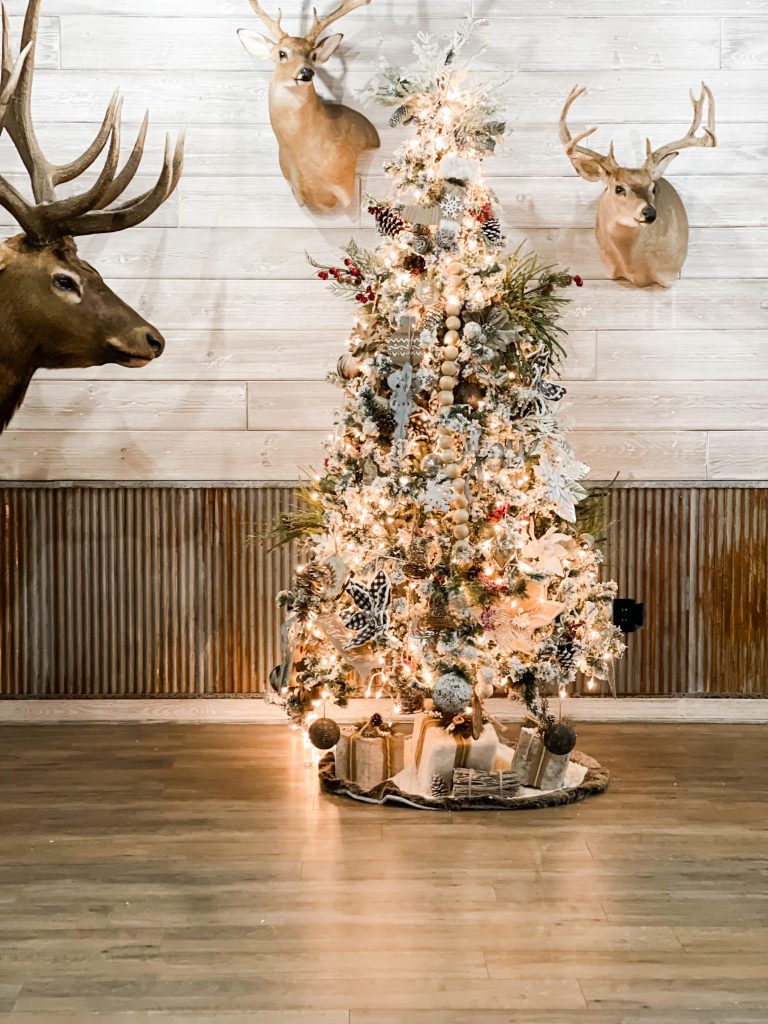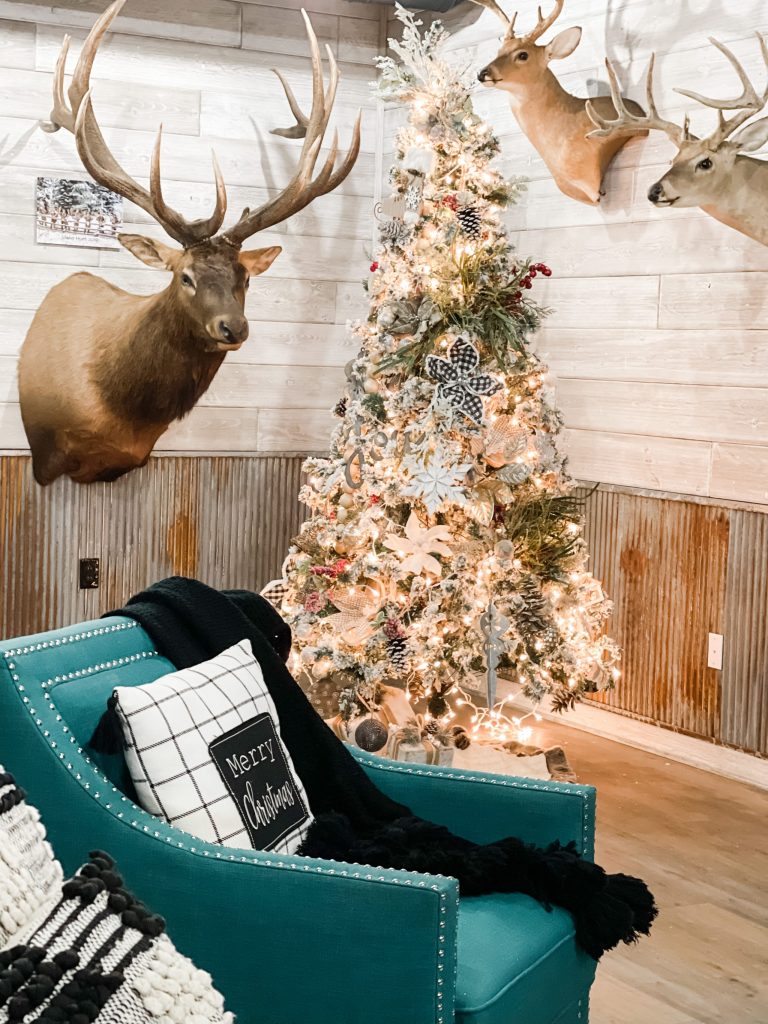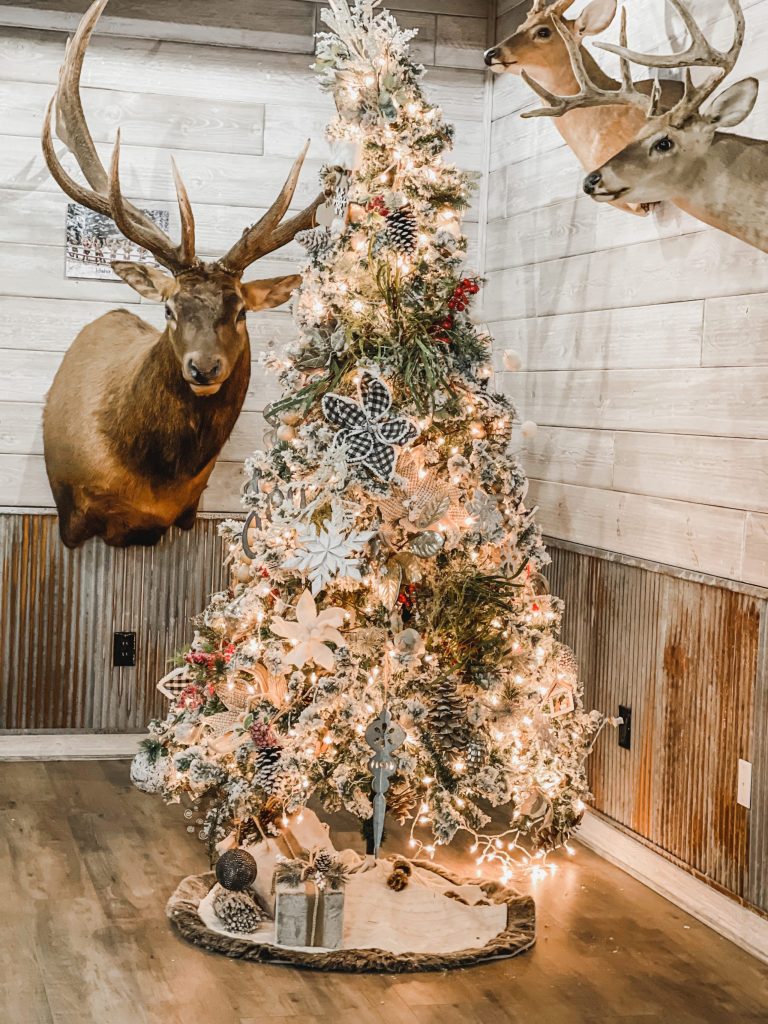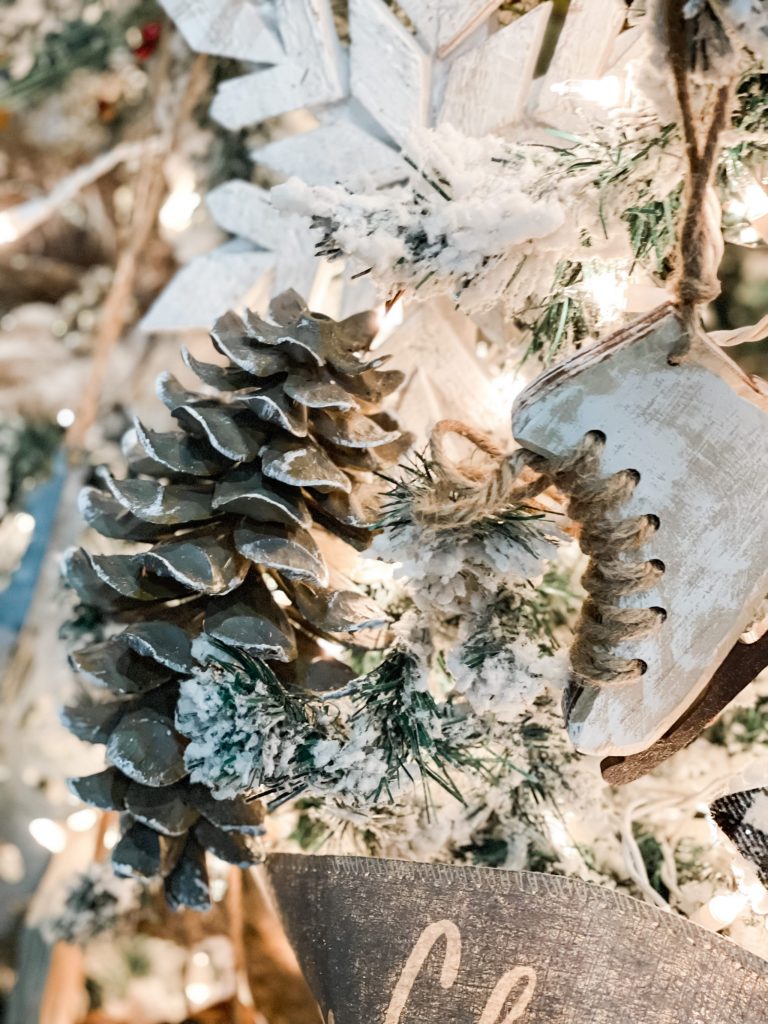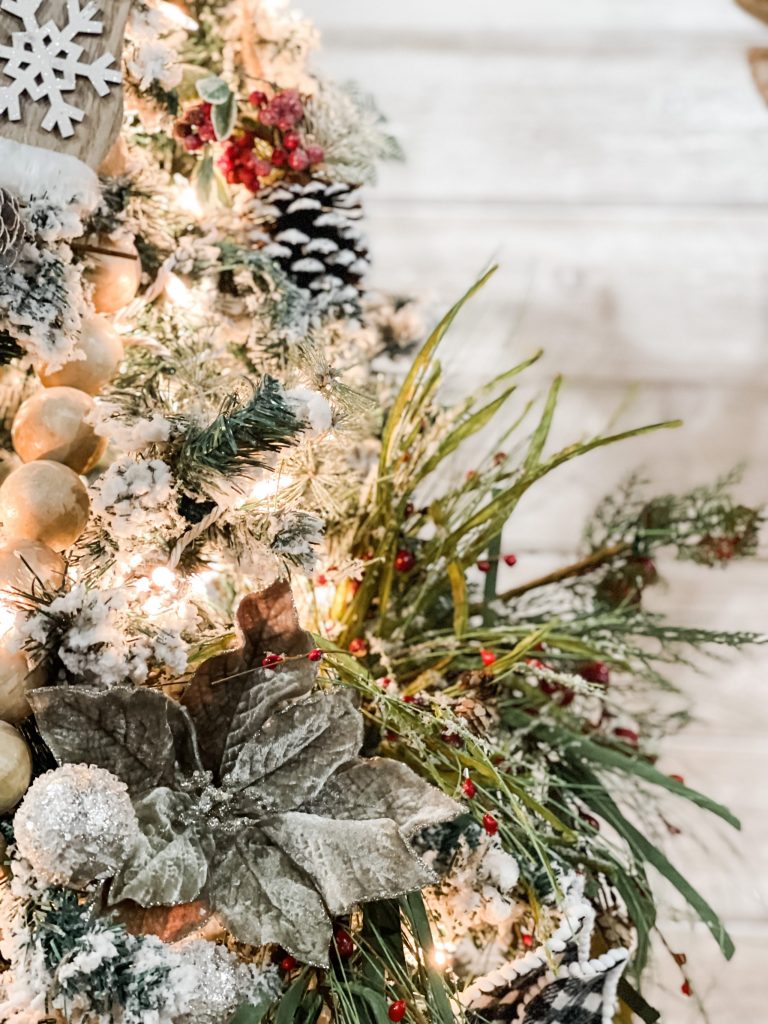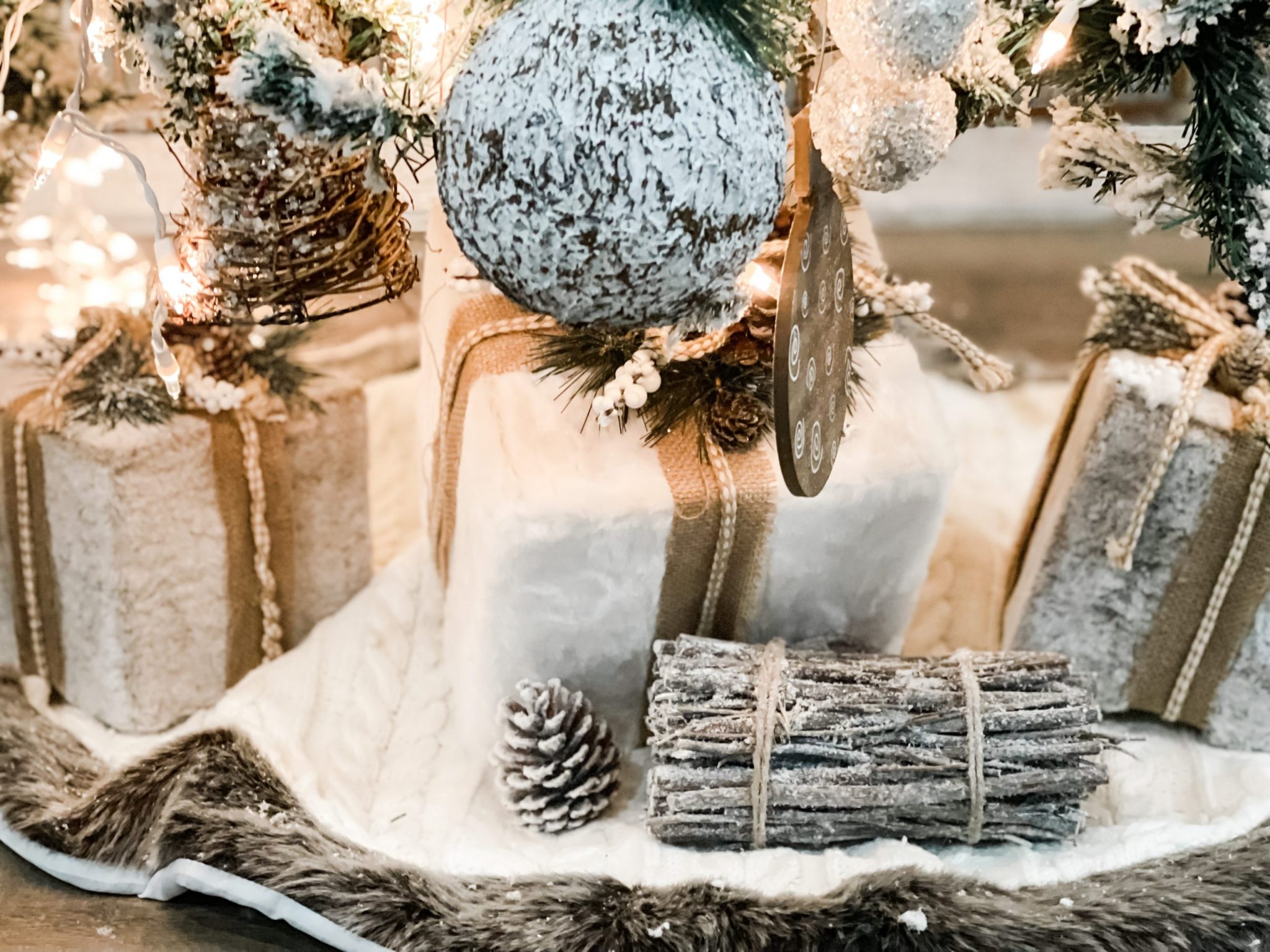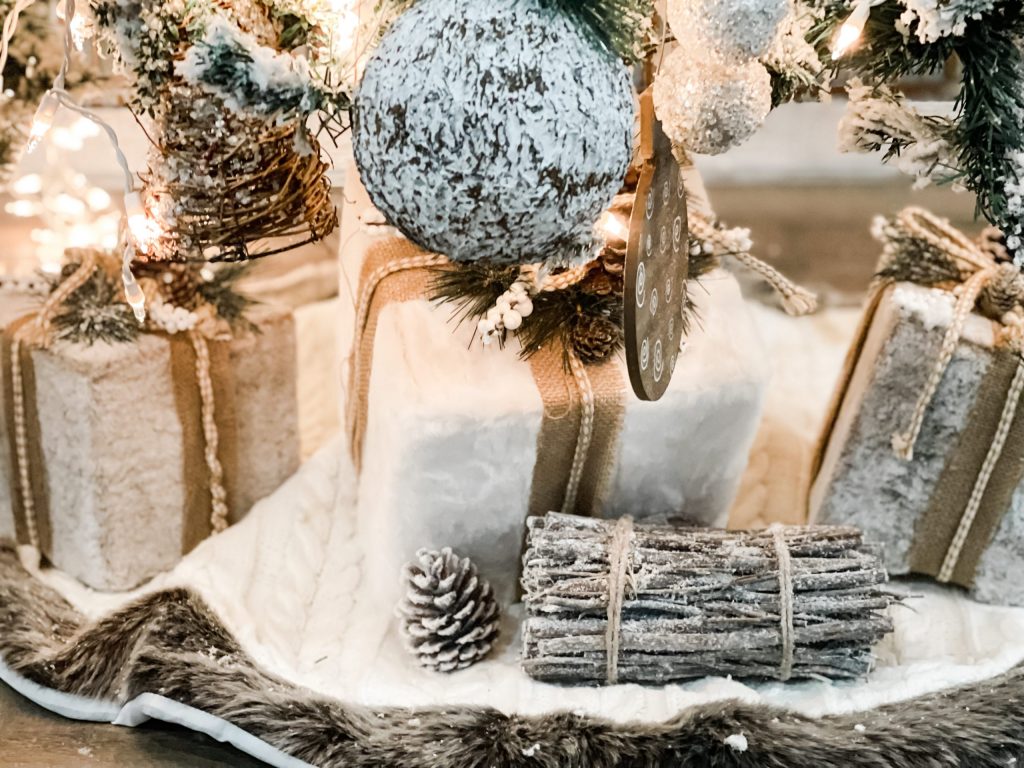 This is the view from the tree! The ceiling is one of my fave parts of this room! We left it open and blacked it out and used edison lights around the entire area. It gives it a very neat vibe.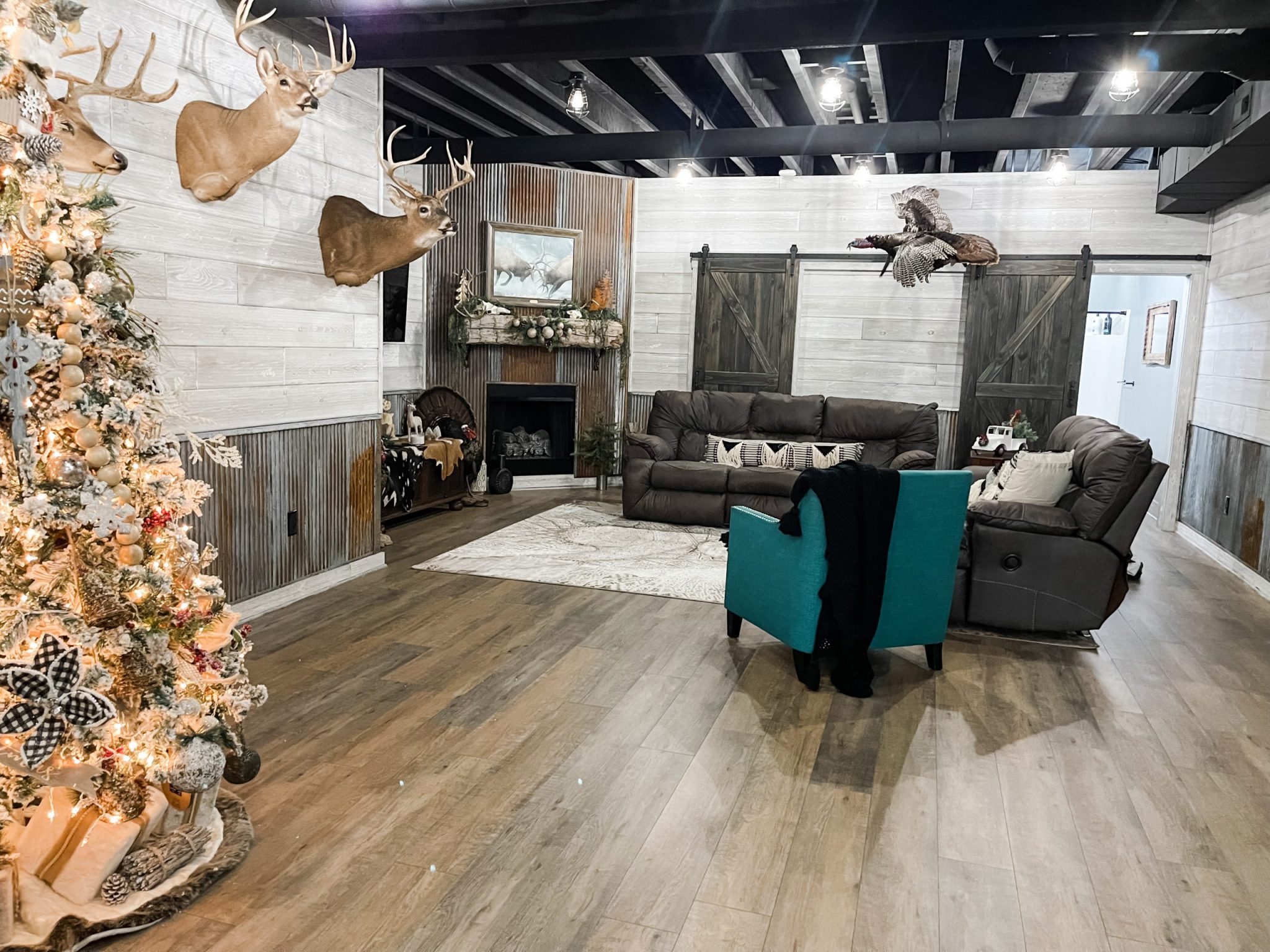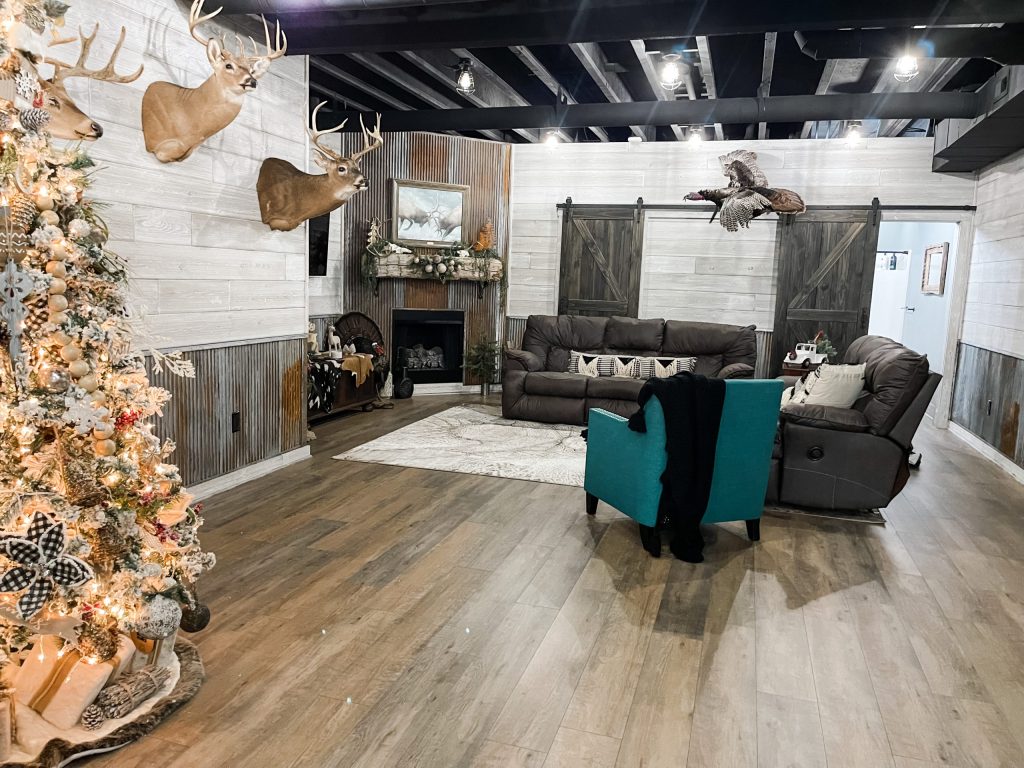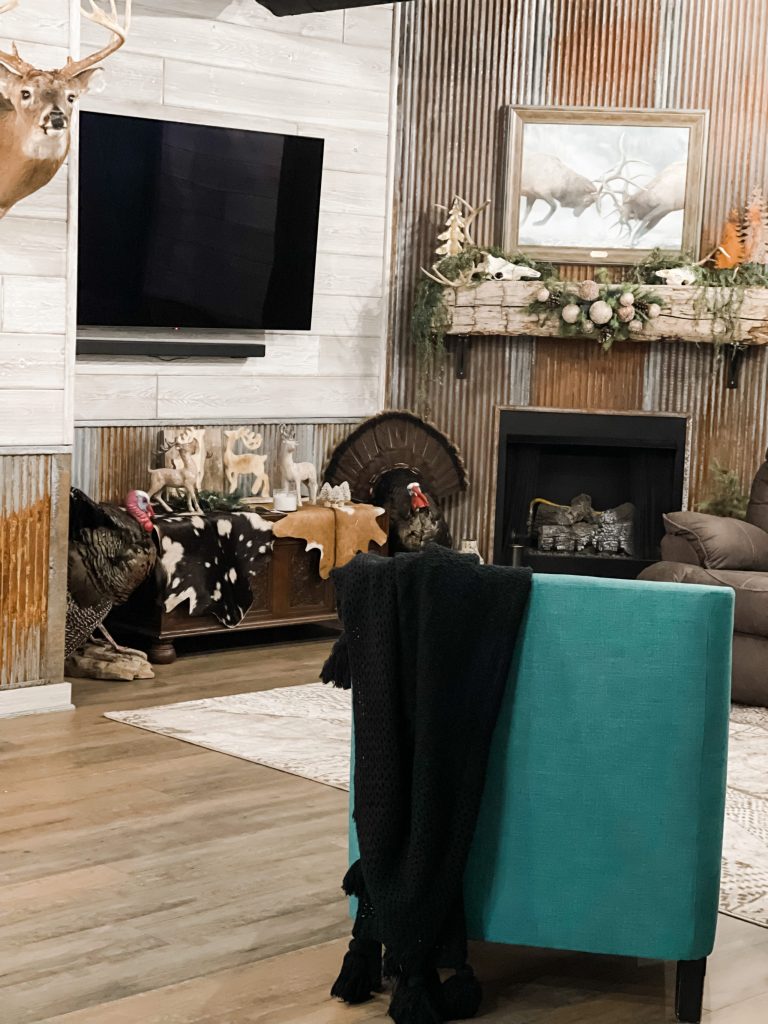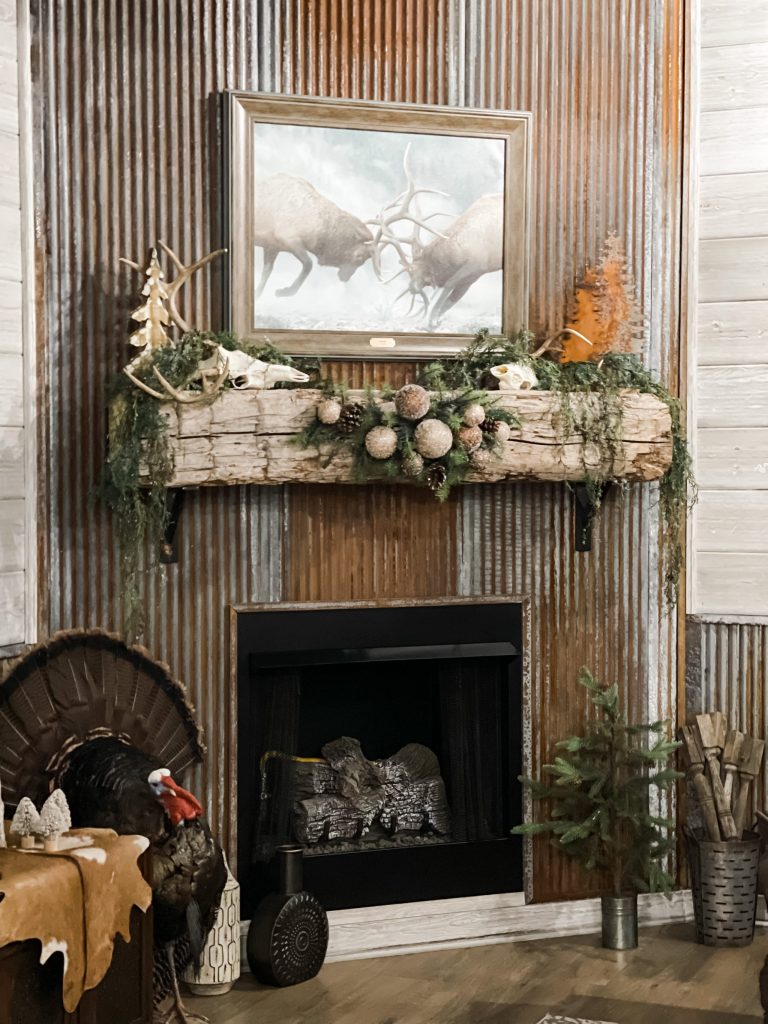 Isn't that rustic tin amazing??? Brandon did alllll of that himself. I will be sure to provide a tutorial SOON!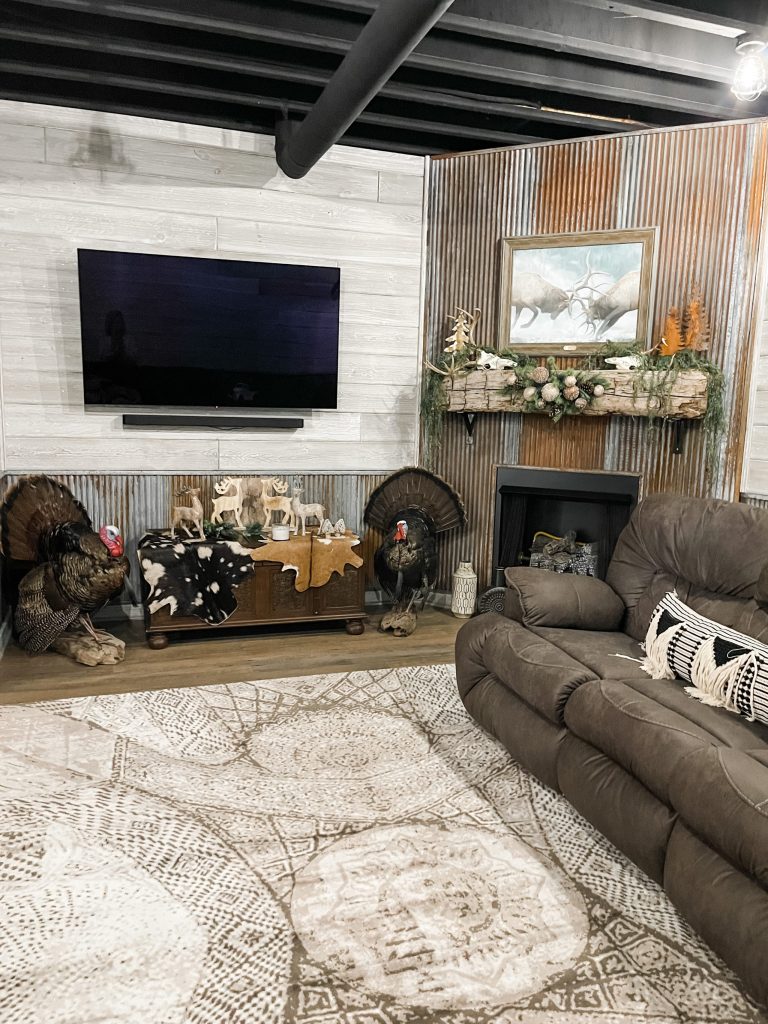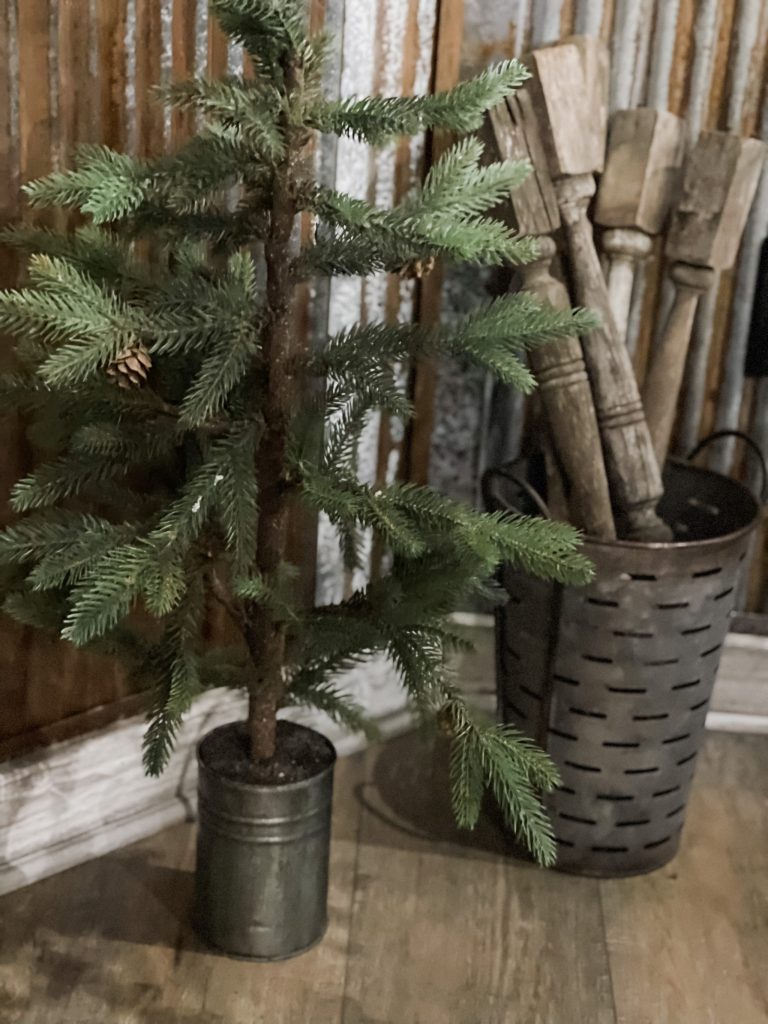 I grabbed these fabulous metal trees while we were in Wisconsin for the RE-FABBED CHRISTMAS MAKEOVER!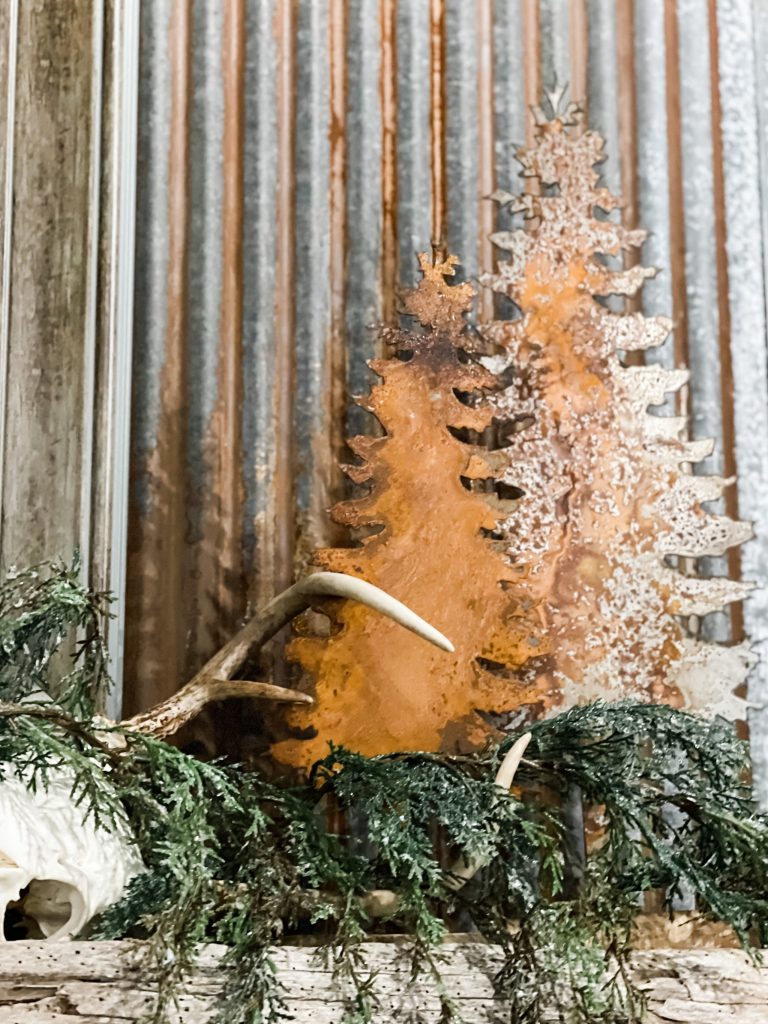 I have had this piece of furniture for YEARS! I bought it from Facebook!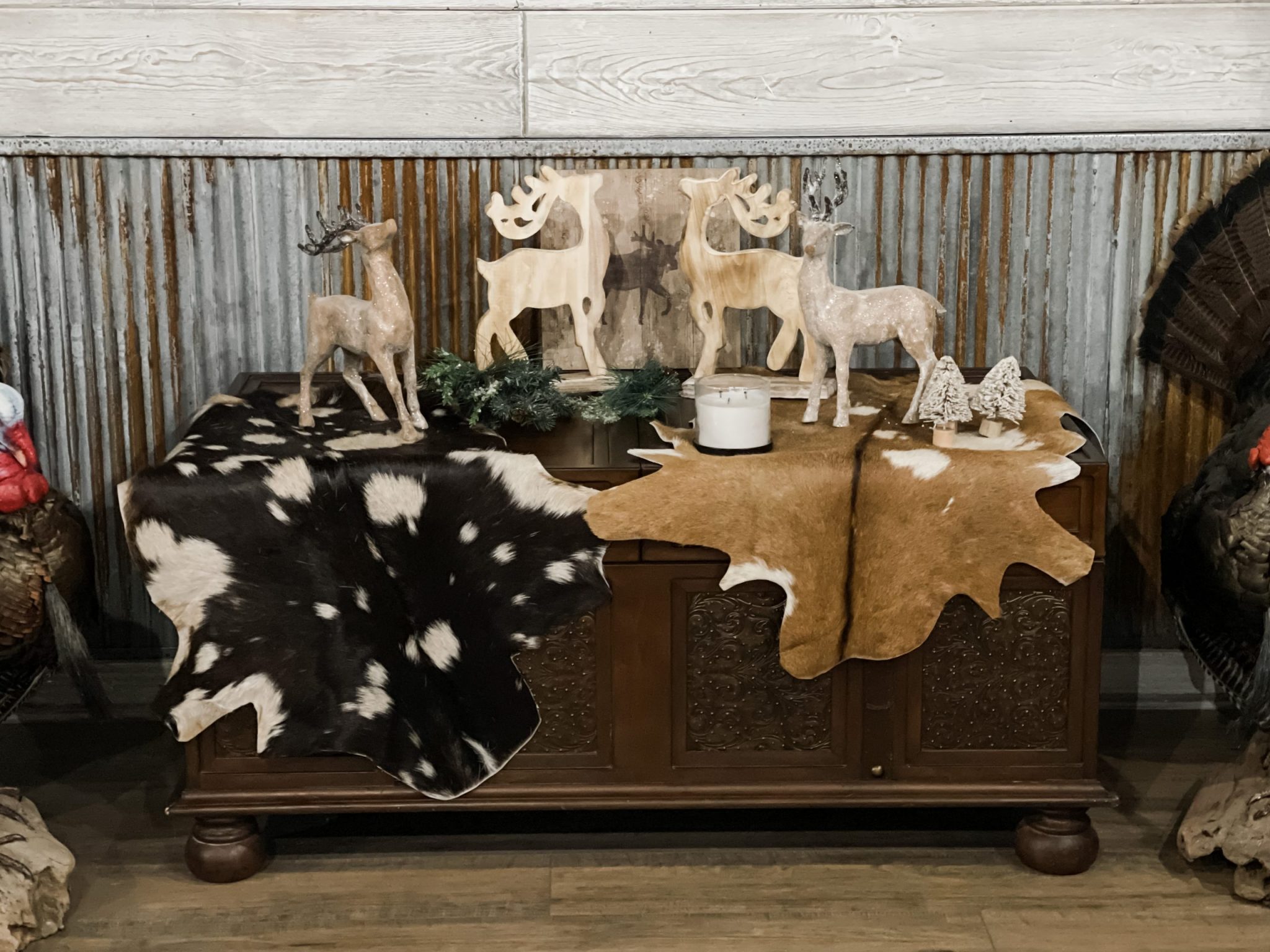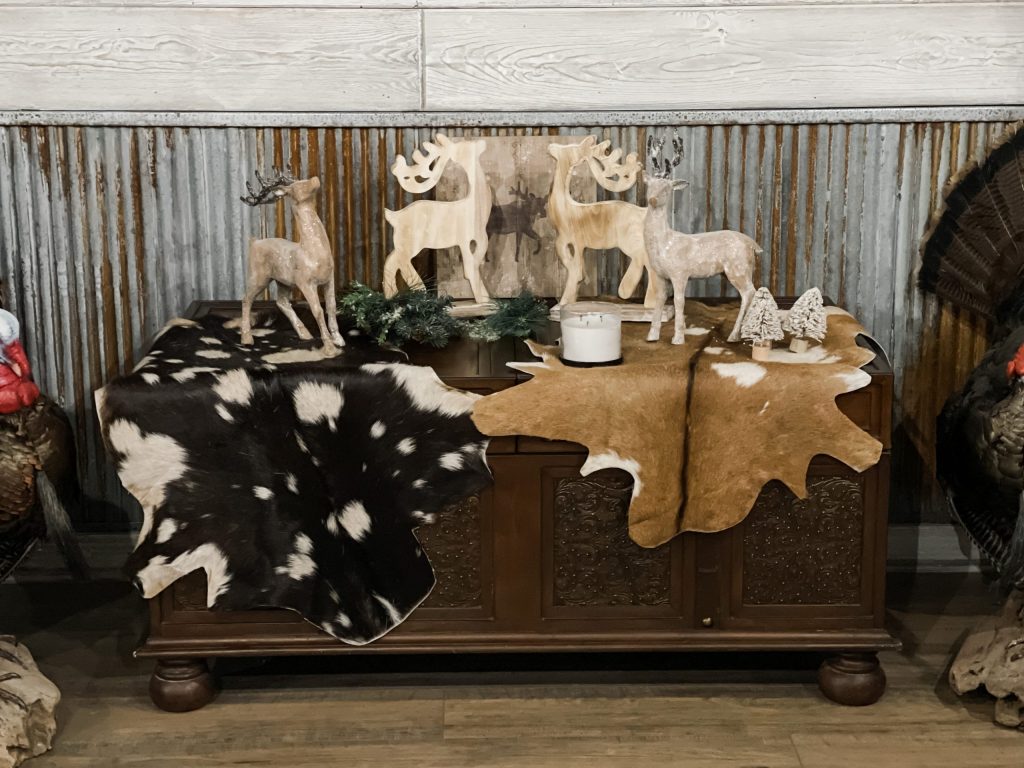 Here is the view as you exit out towards the steps!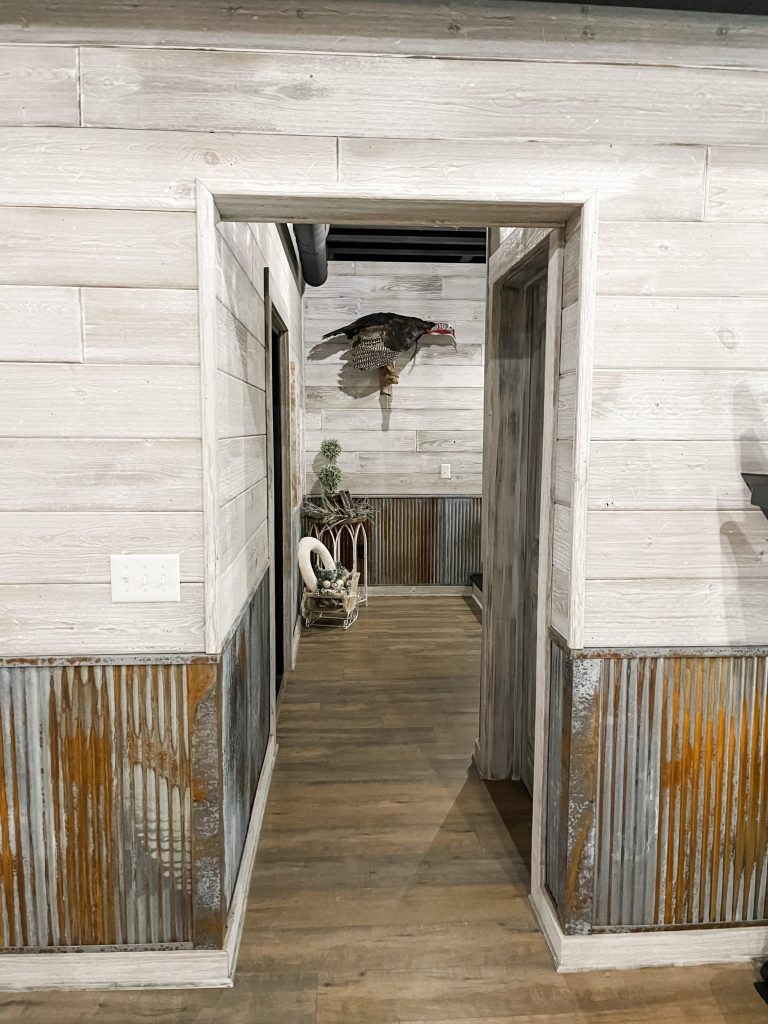 Of course there are some other parts of this basement, but this is the main living area! We also have a spare bedroom and a bathroom down there (I will share the bathroom soon), as well as some storage areas and a safe room.
I hope you enjoyed the tour of our basement!
PIN FOR LATER!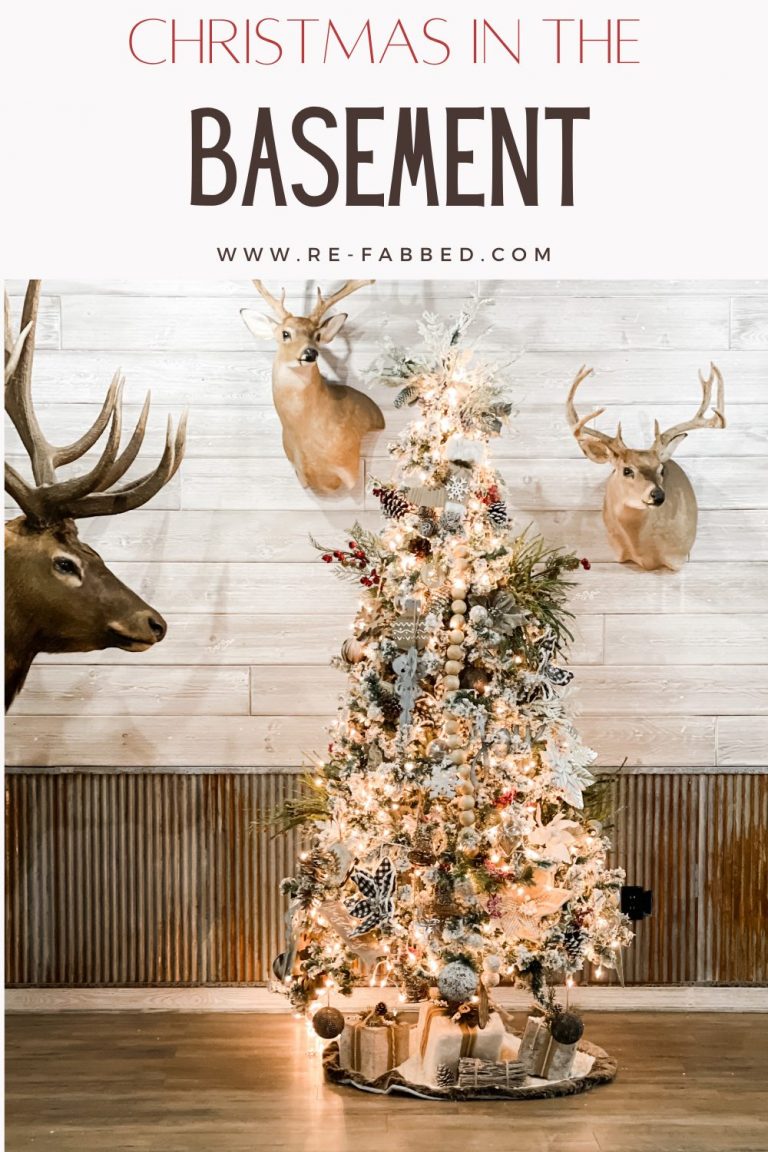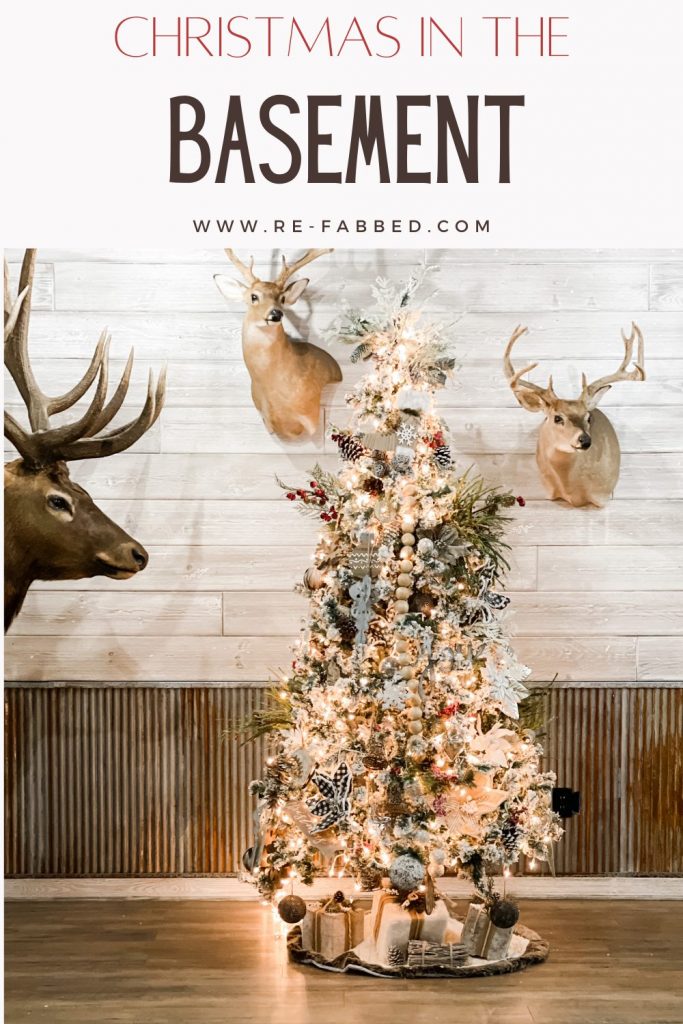 Be sure to join my TEXT LIST and to follow me on INSTAGRAM!