For some reason, I am always a little intimidated to decorate outdoor spaces. I feel like I can decorate indoor spaces just fine, and I just wing it, but a porch setting is always a challenge for me. I don't know why! My Christmas porch this year was a bit of a challenge, but I think it all came together very beautifully, and the nutcracker wreaths are the star of the show!
BaBam Wreaths made the wreaths for me, and to say she knocked them out of the park is the understatement of the century. She has an UNREAL amount of talent. Her style is just totally me…EXTRA.
You can see lots more pictures of the wreaths IN MY POST HERE!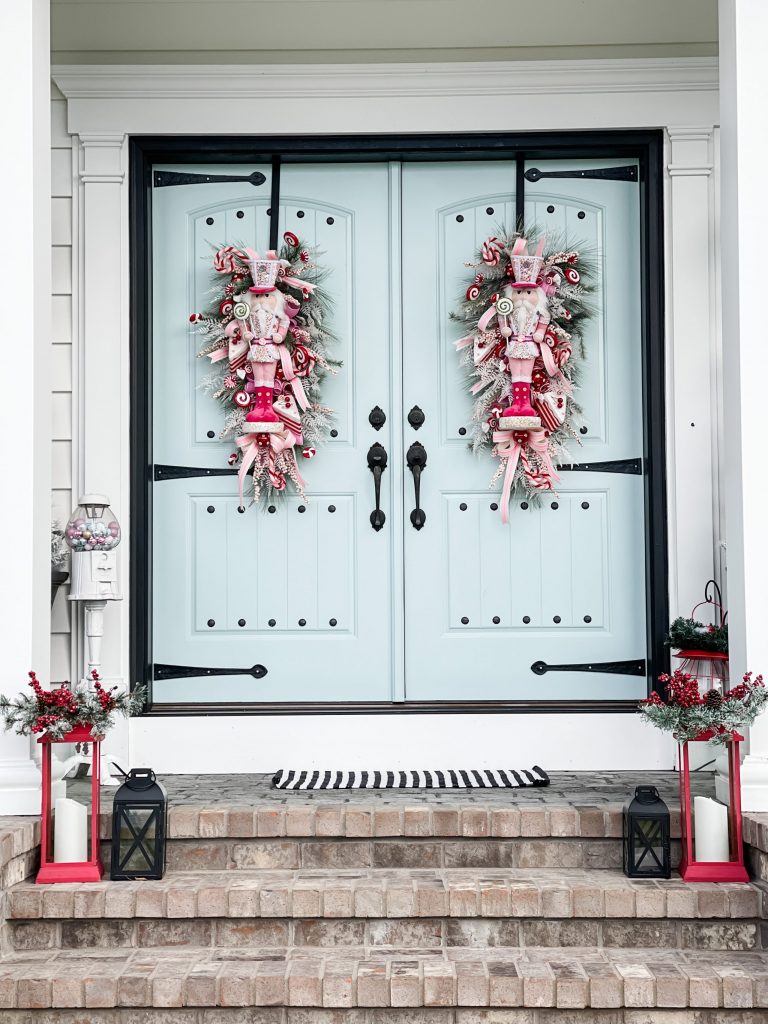 Here is a full view of the house! It looks sooo pretty at night, especially up close on the porch! I will share more pictures at night at the end of the post.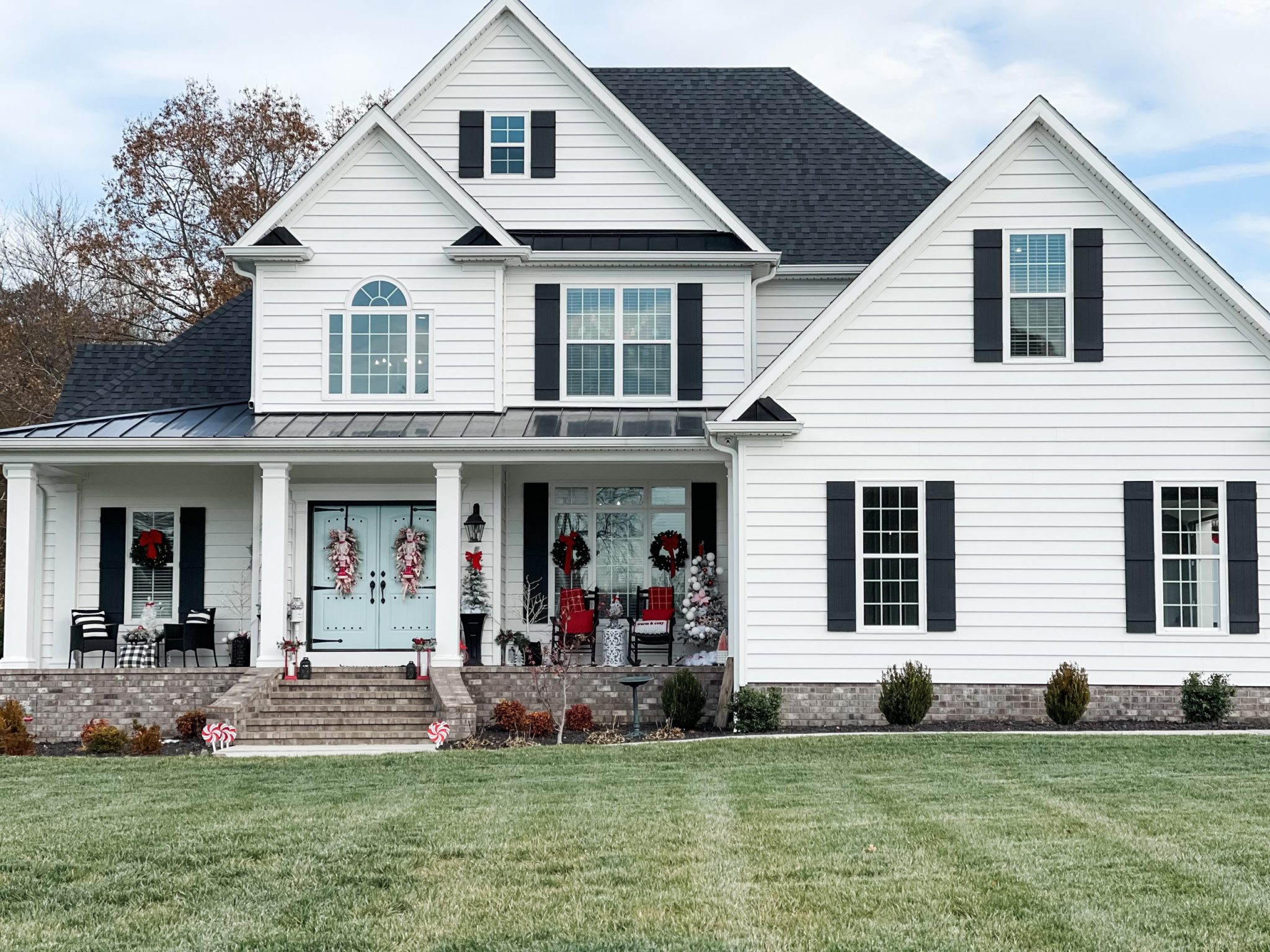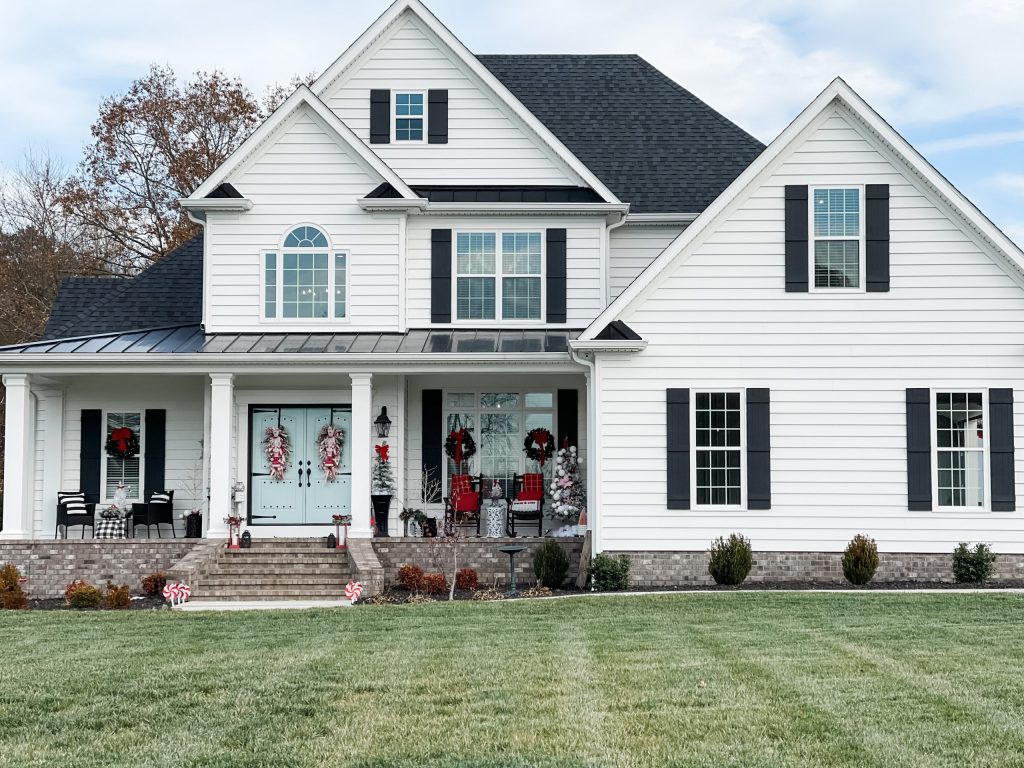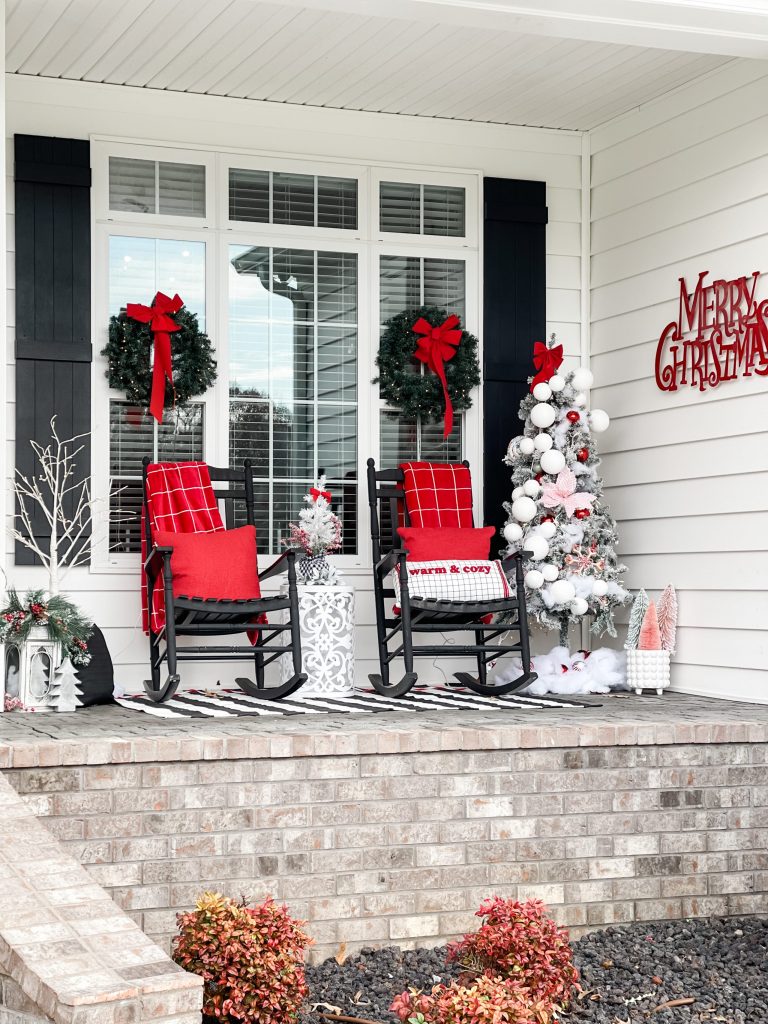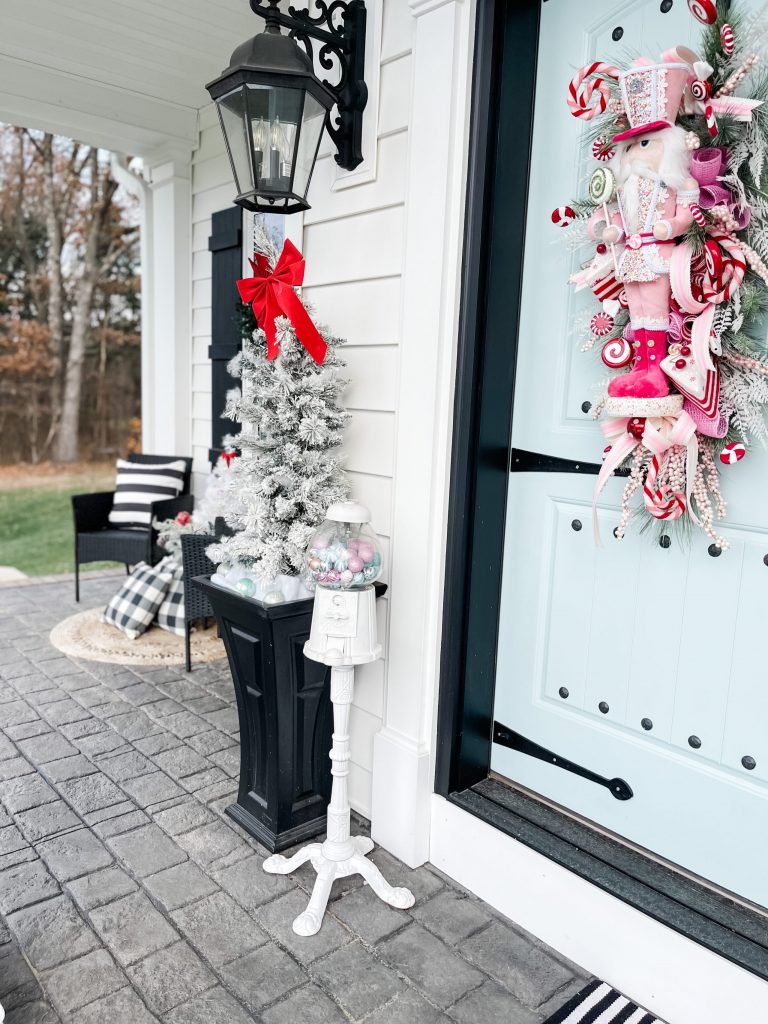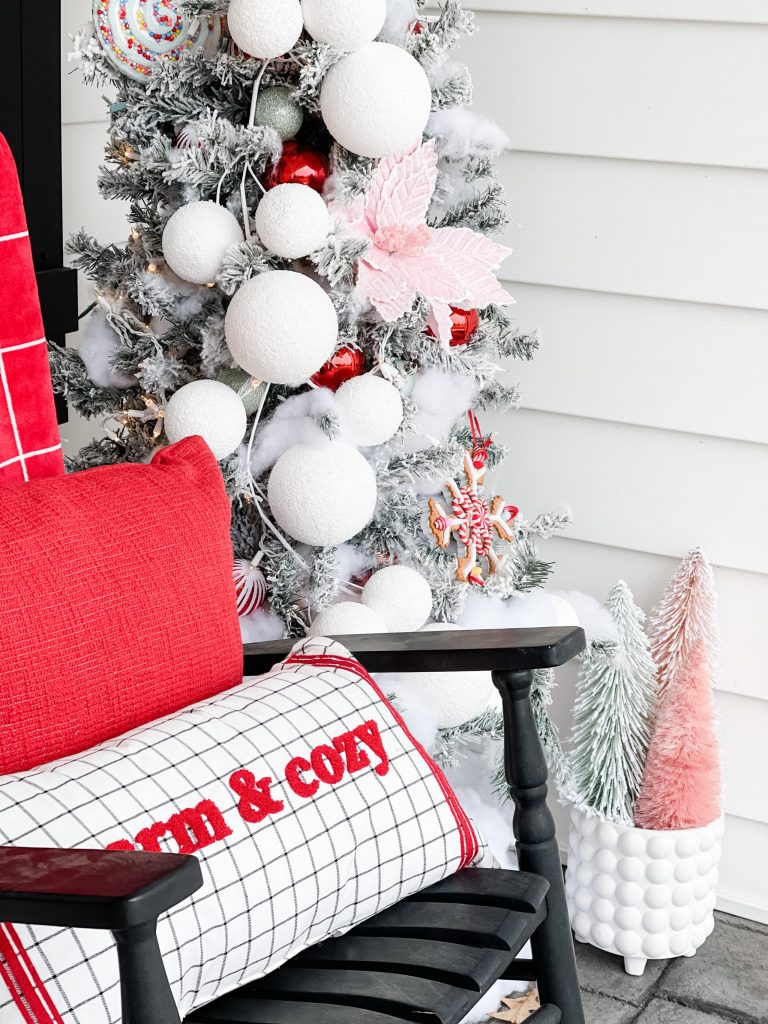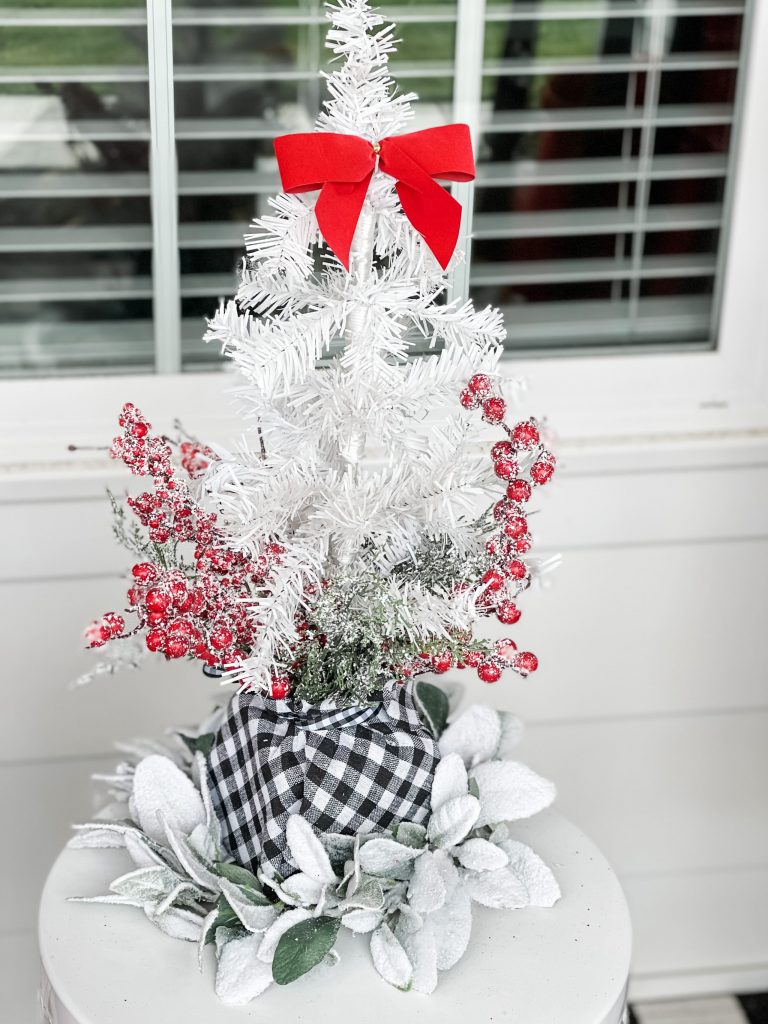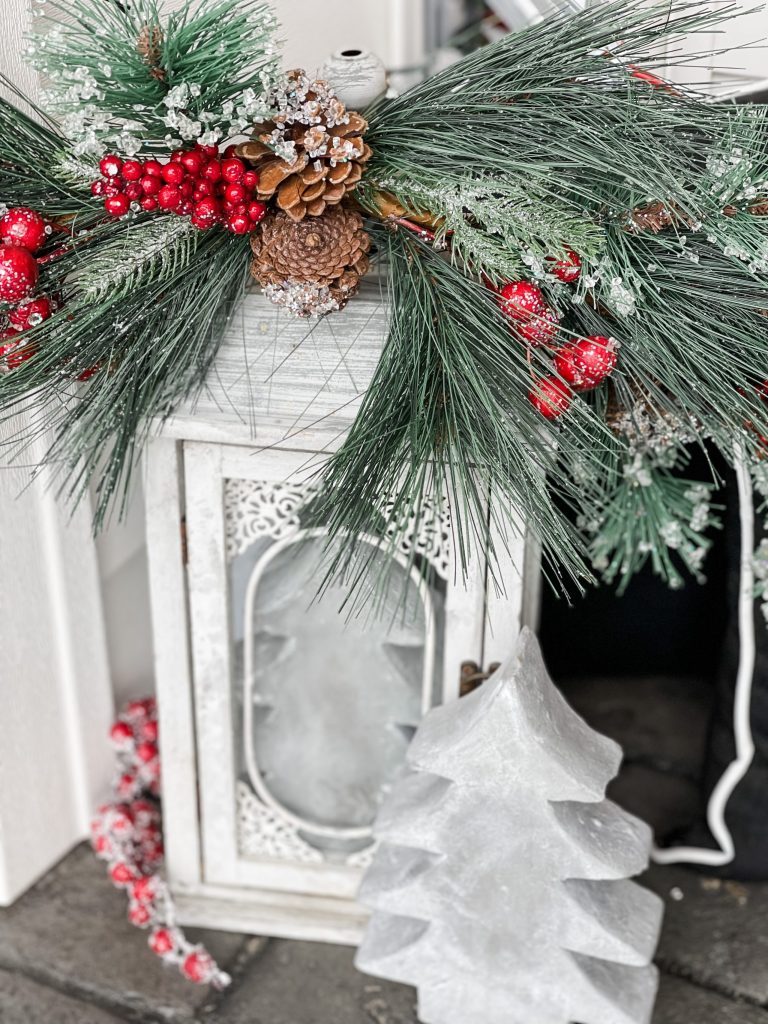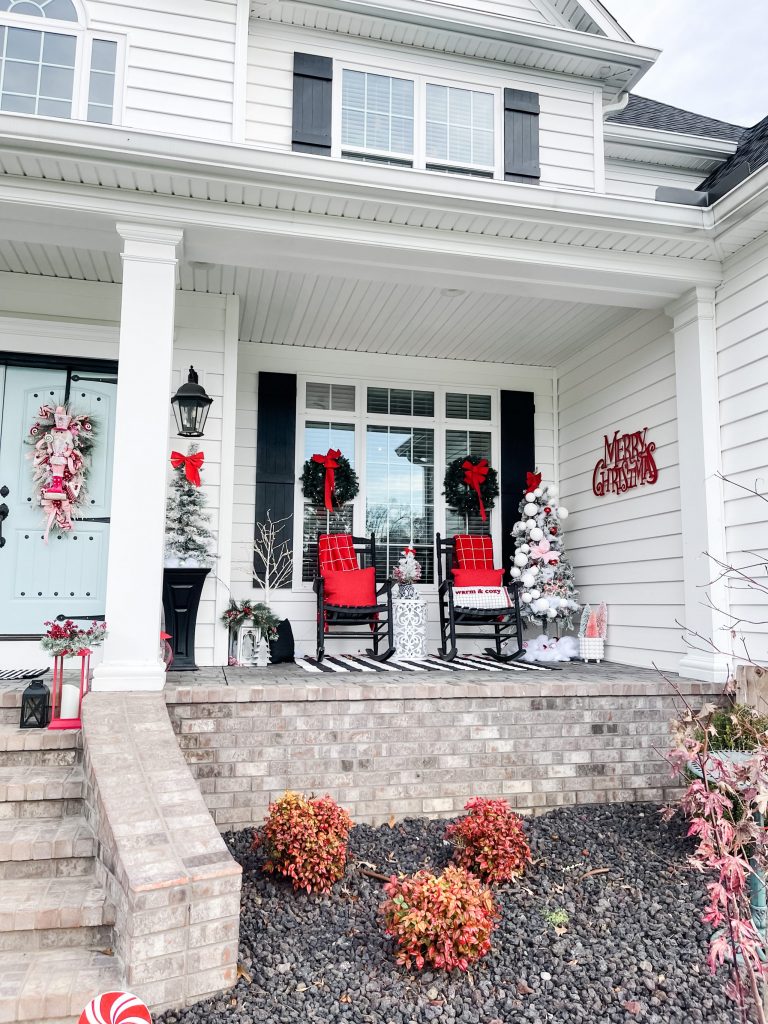 This year is very similar in many ways to LAST YEARS porch, but I did change up a few things to give it a more fun vibe to match the wreaths!
One addition is the gumball machine with colorful ornaments! How stinkin cute is that?!?!?
I also added the birch trees and more fun additions to the Christmas tree! And of course several other differences…but generally similiar bc I love the red and white with a little splash of color! Especially PINK this year.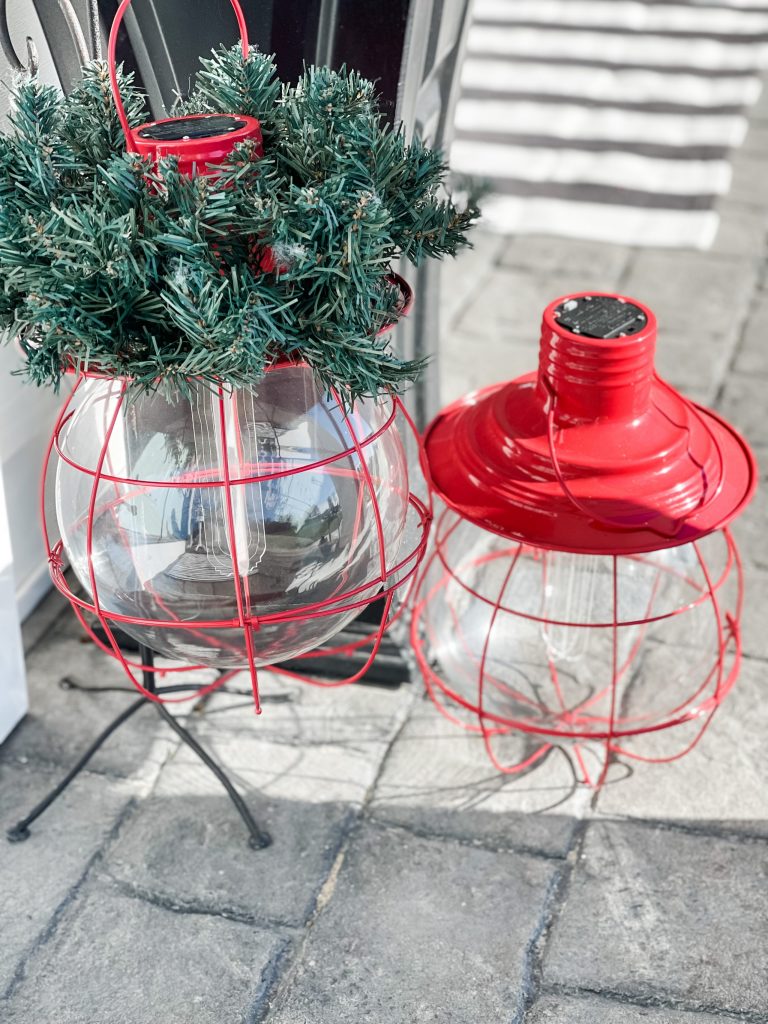 Maybe my porch can give you a little inspiration this Christmas season! I think it turned out just darling. Nothing OVER the top, but just enough…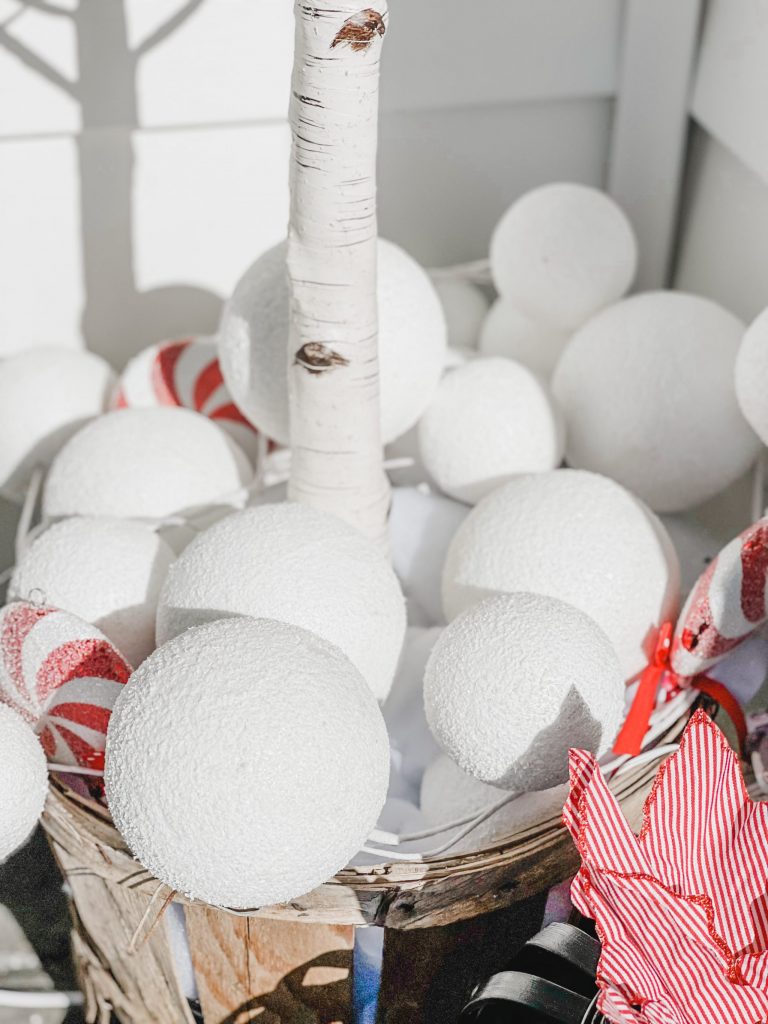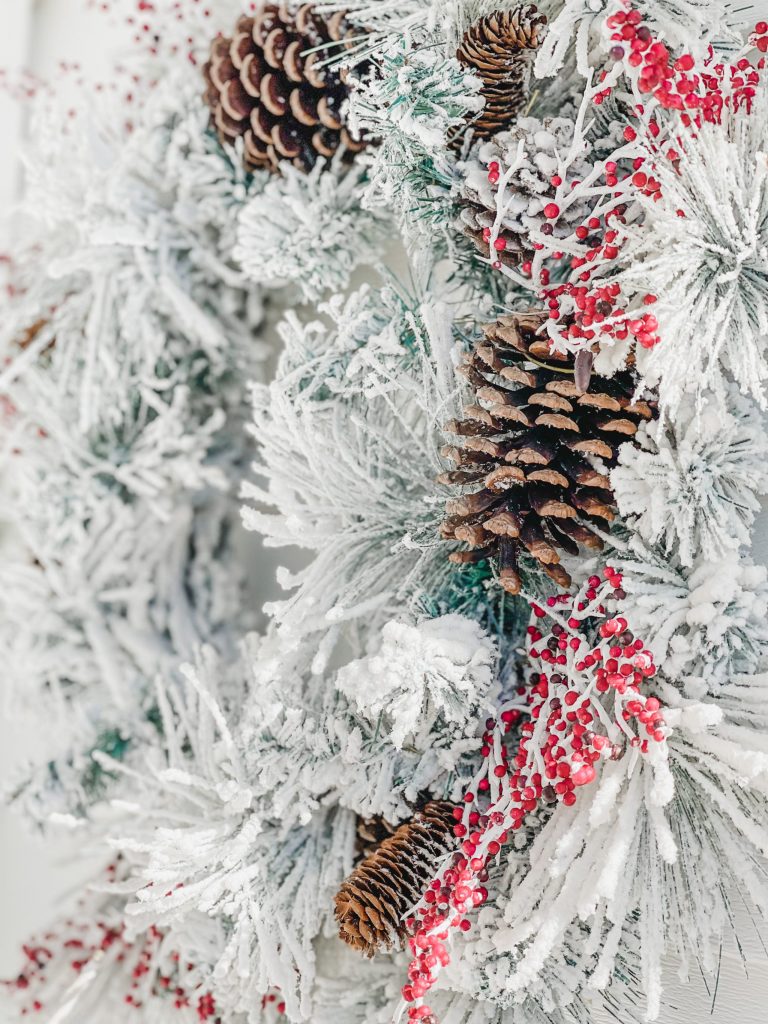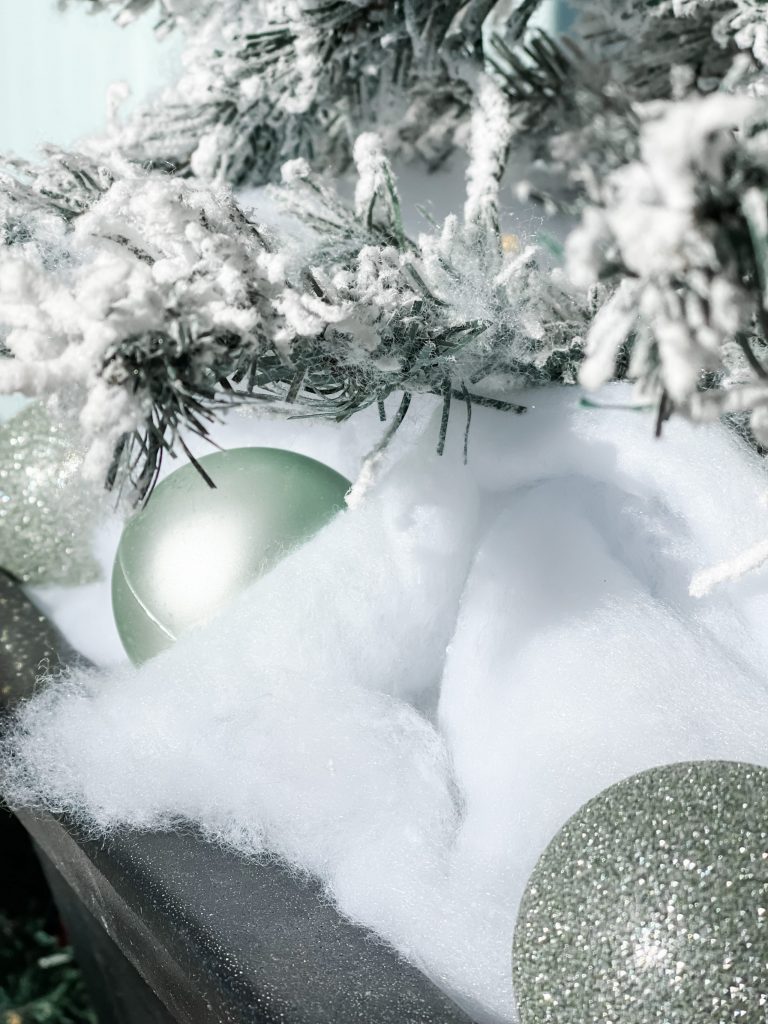 Oh yeah, and a few night time photos!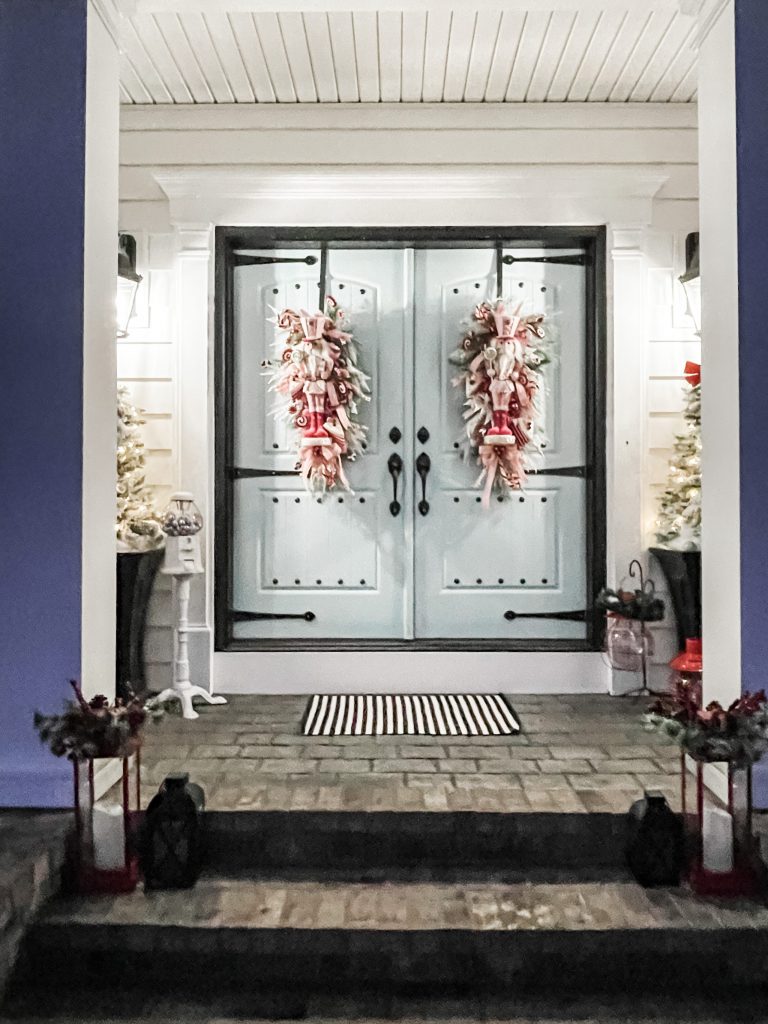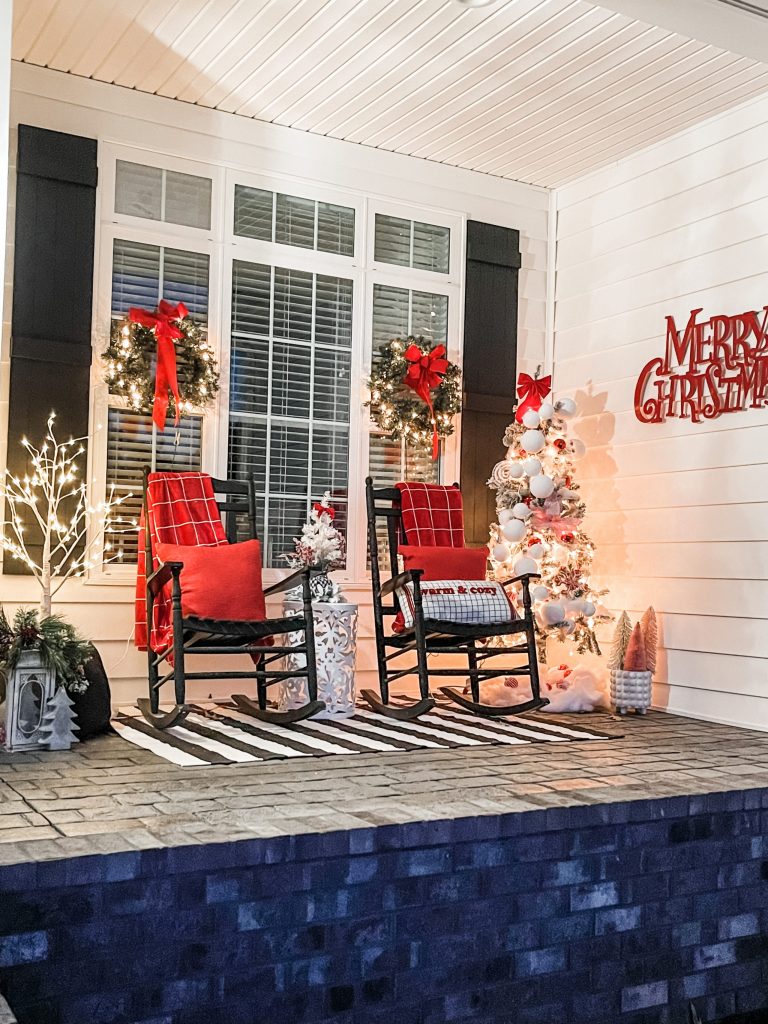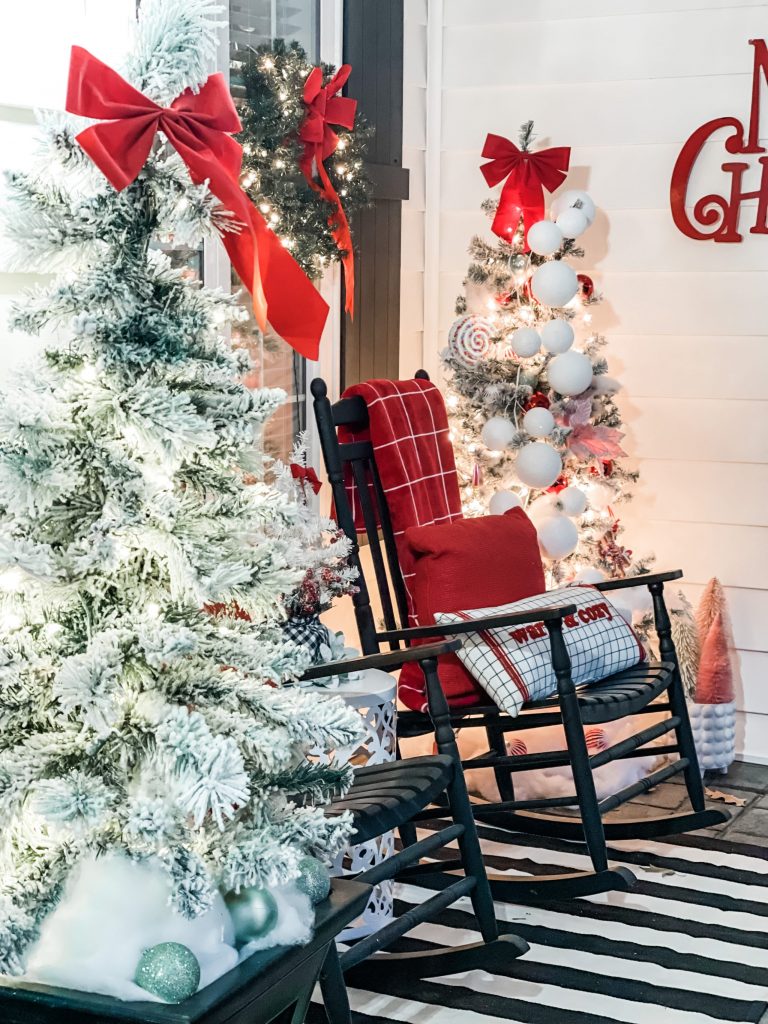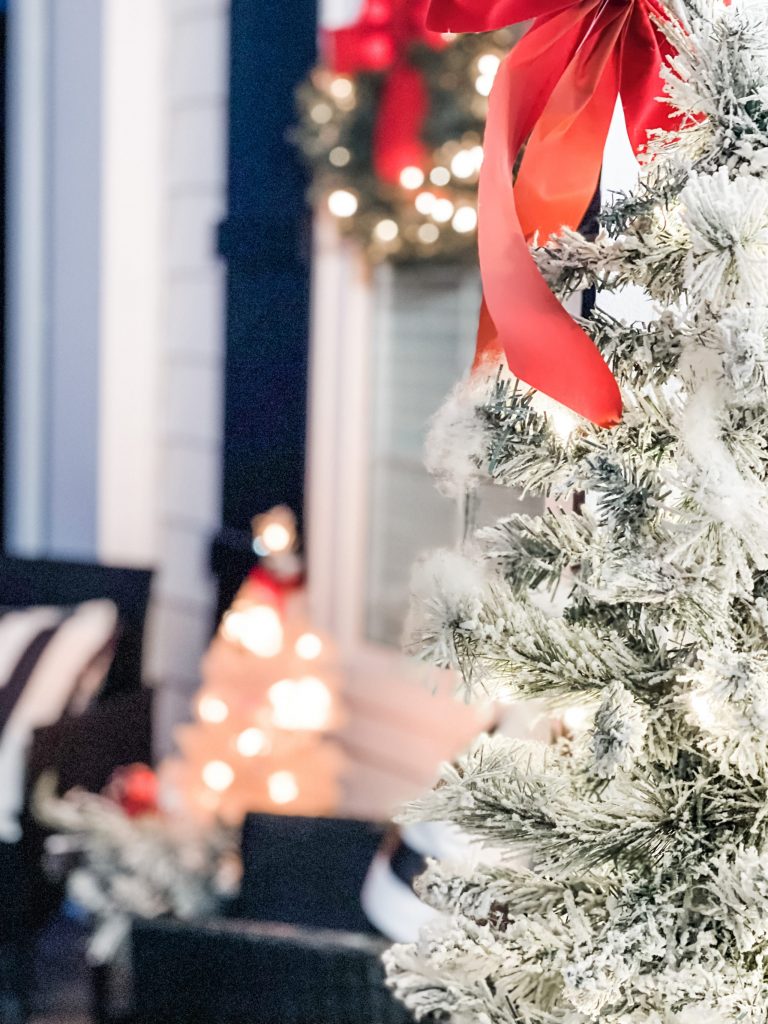 Be sure to PIN THIS FOR LATER!