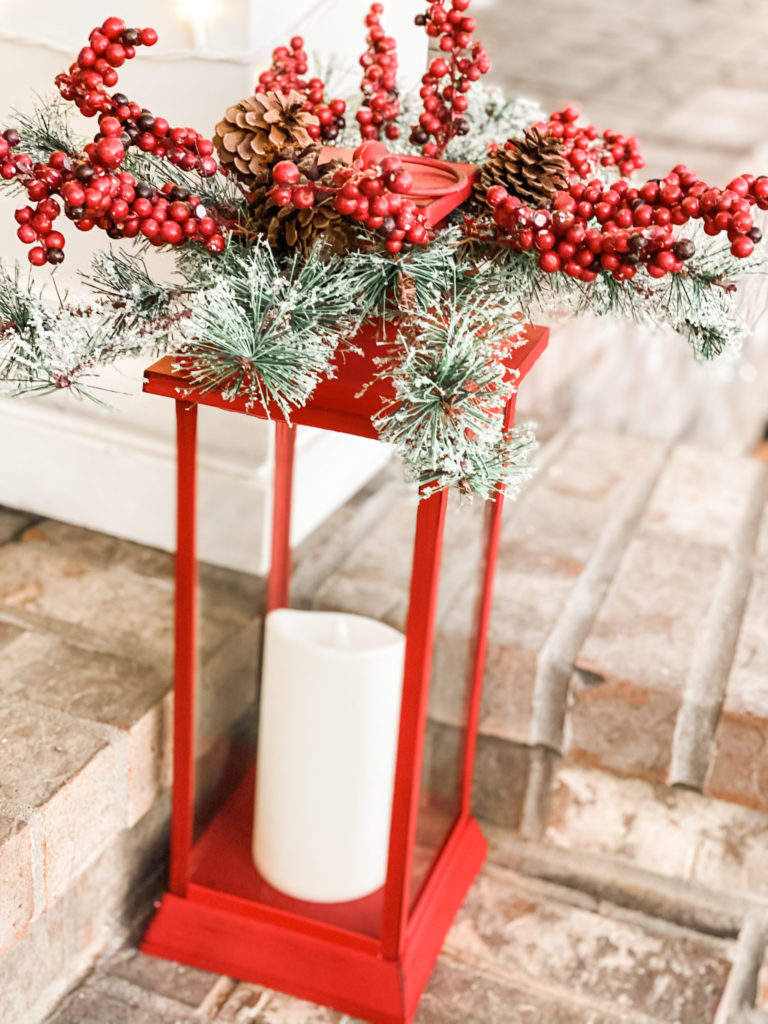 I have never decorated a porch for Christmas (well a very very small one ONE TIME) until this year, and it was perhaps one of my favorite spaces I have ever done.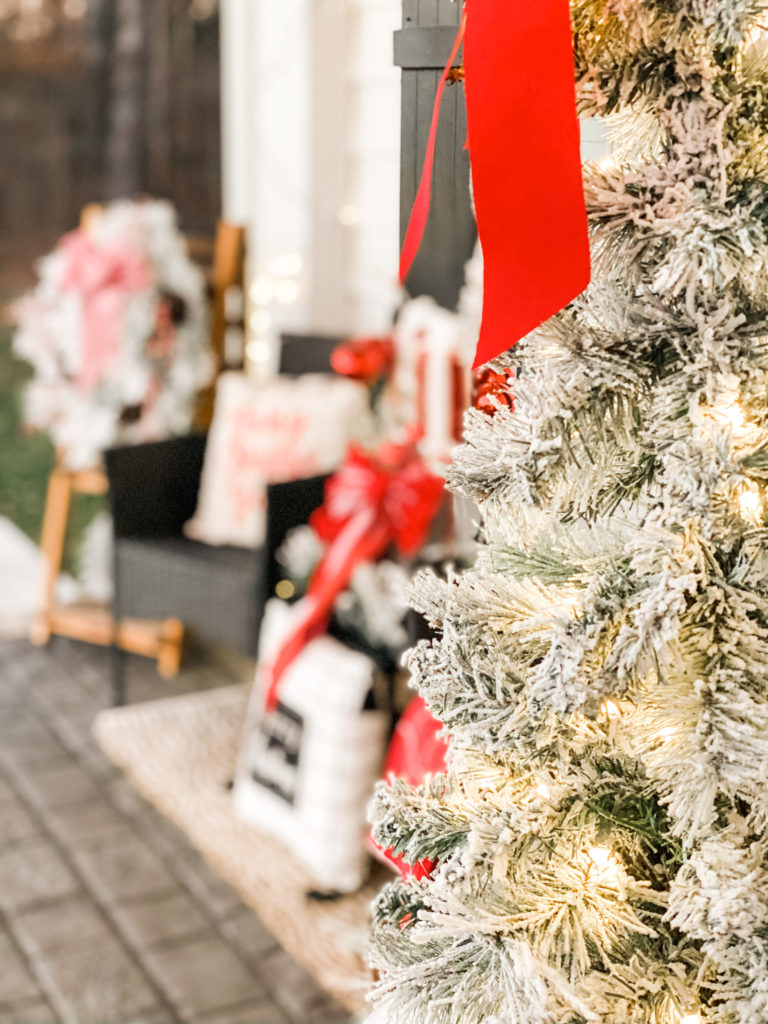 I kept stepping back and just staring at it. I feel like I need to call Mr. and Mrs. Claus to come for a visit, because I DEFINITELY think they would feel right at home!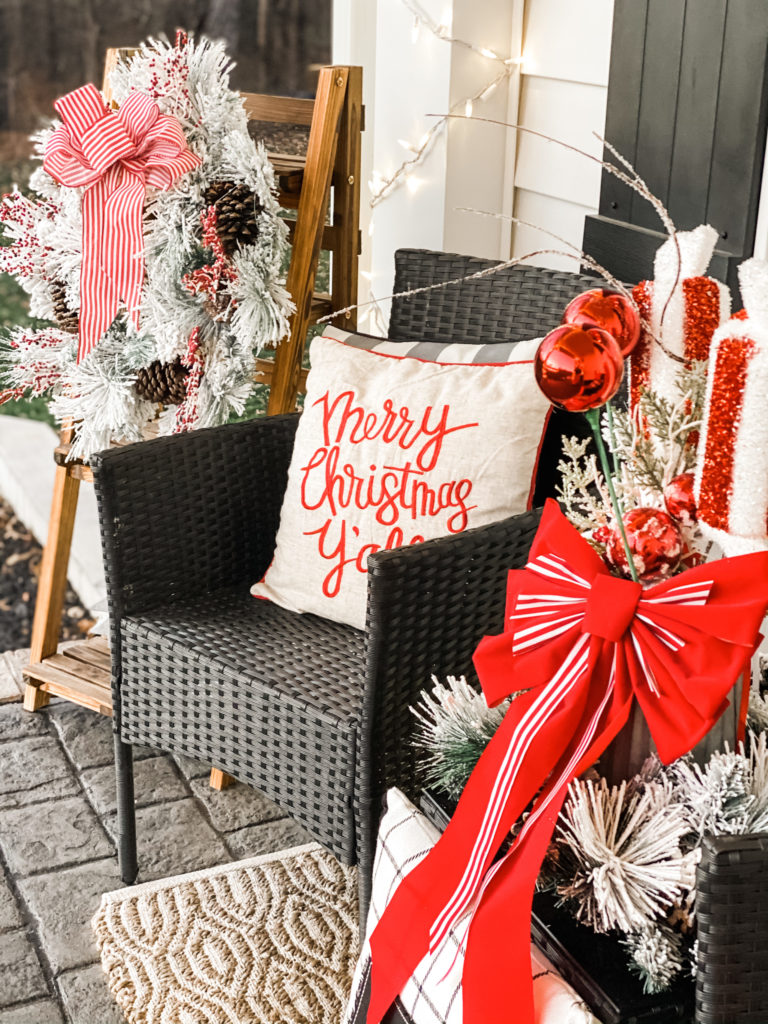 I just want to show y'all lots and lots of pictures, and hope you can grasp my excitement for it!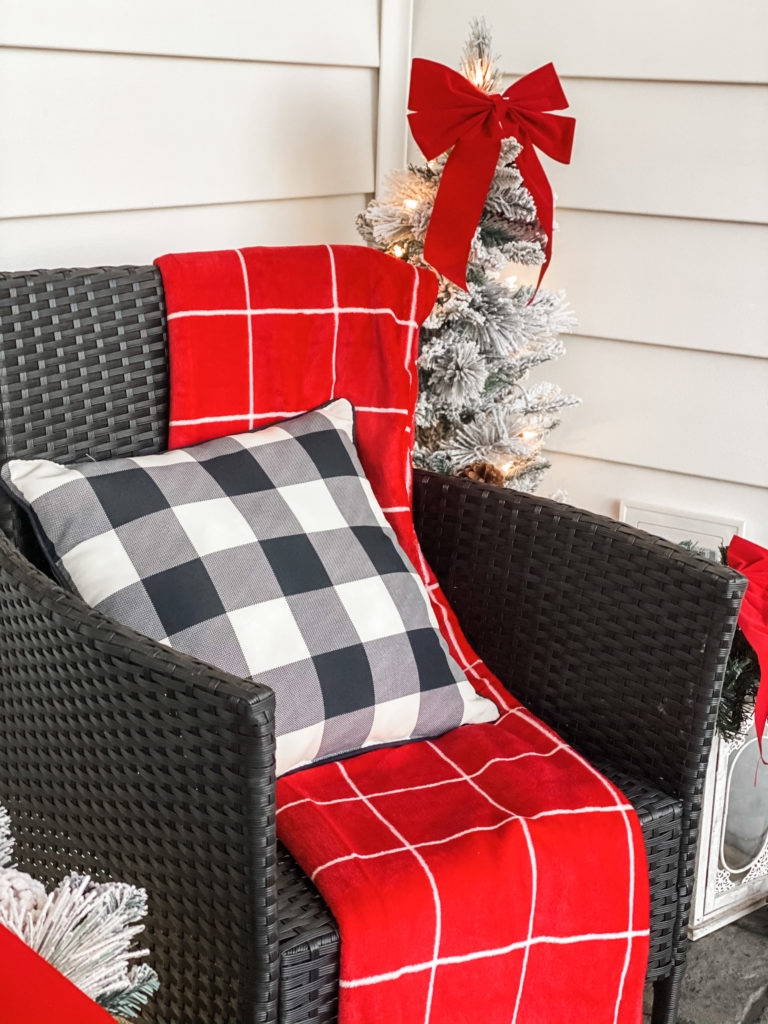 If you have a Trees n Trends near you, you need to check out their selection of throw blankets!! I found this one for only $10!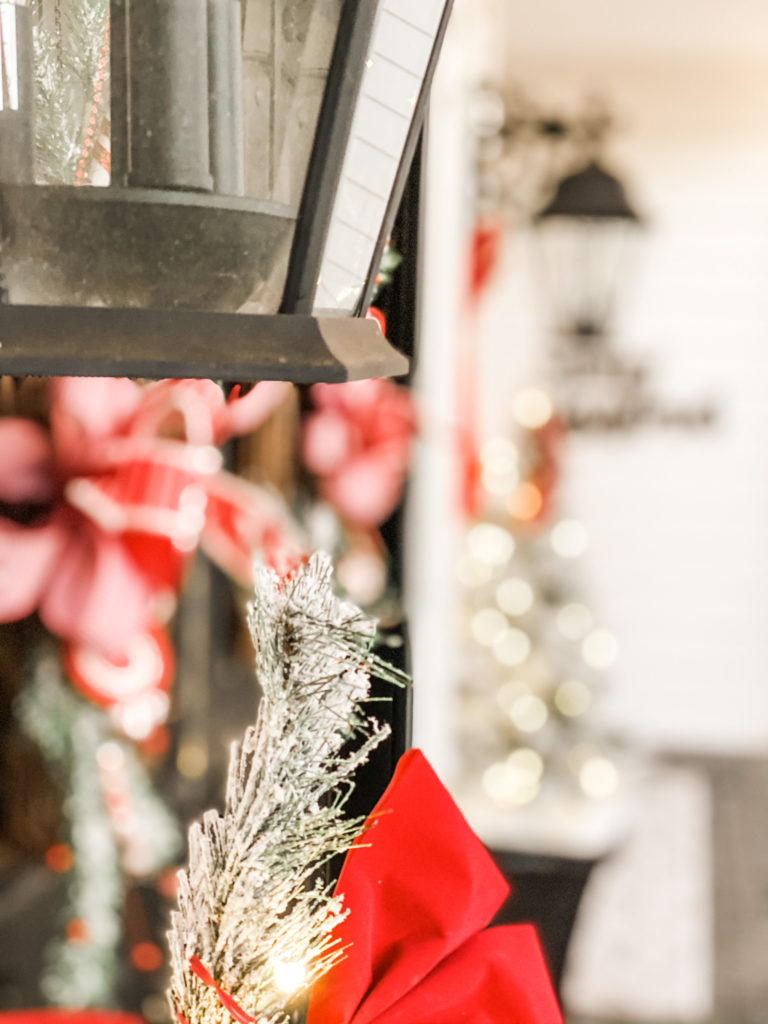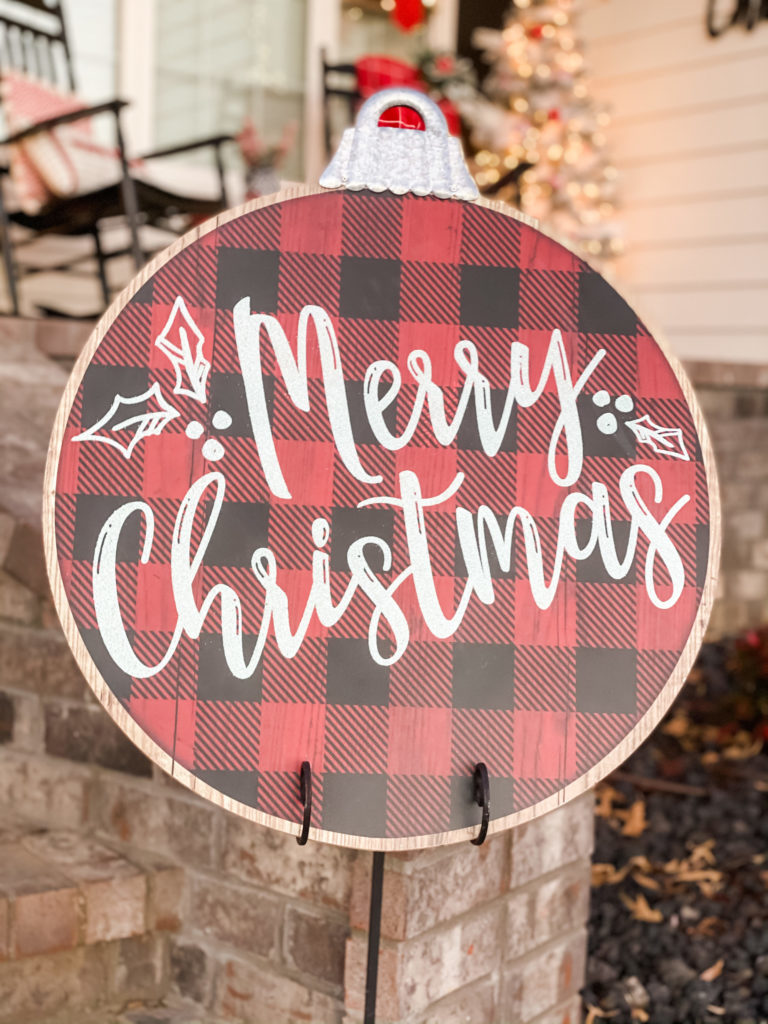 How cute is this large ornament from Walmart?? I just have it setting on an easel in front of our steps!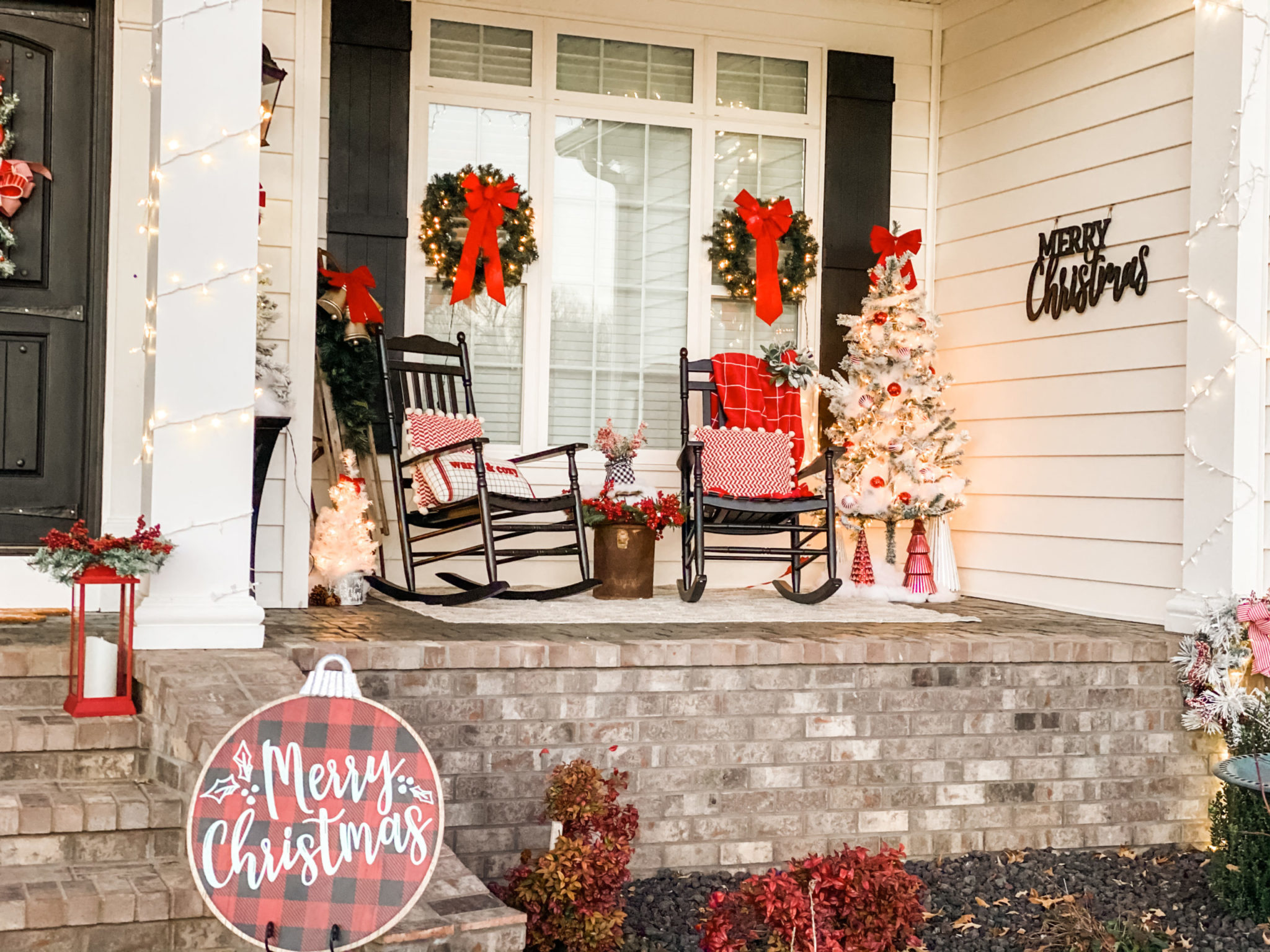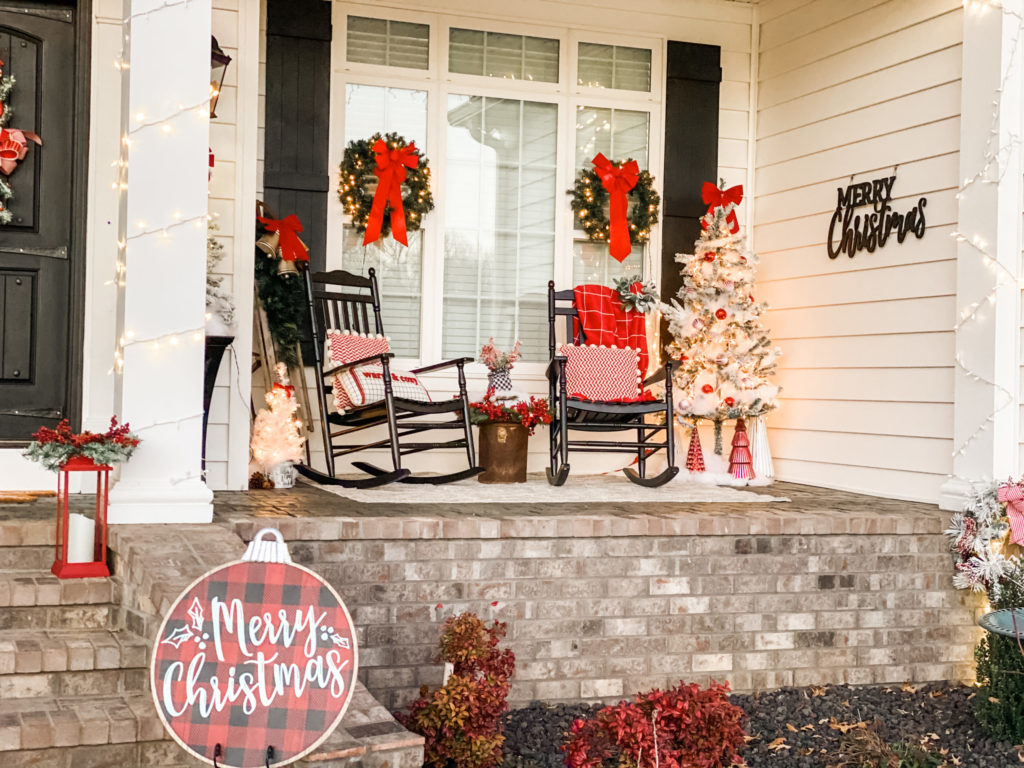 I just love the way the rockers look interchanged with new decor through each season!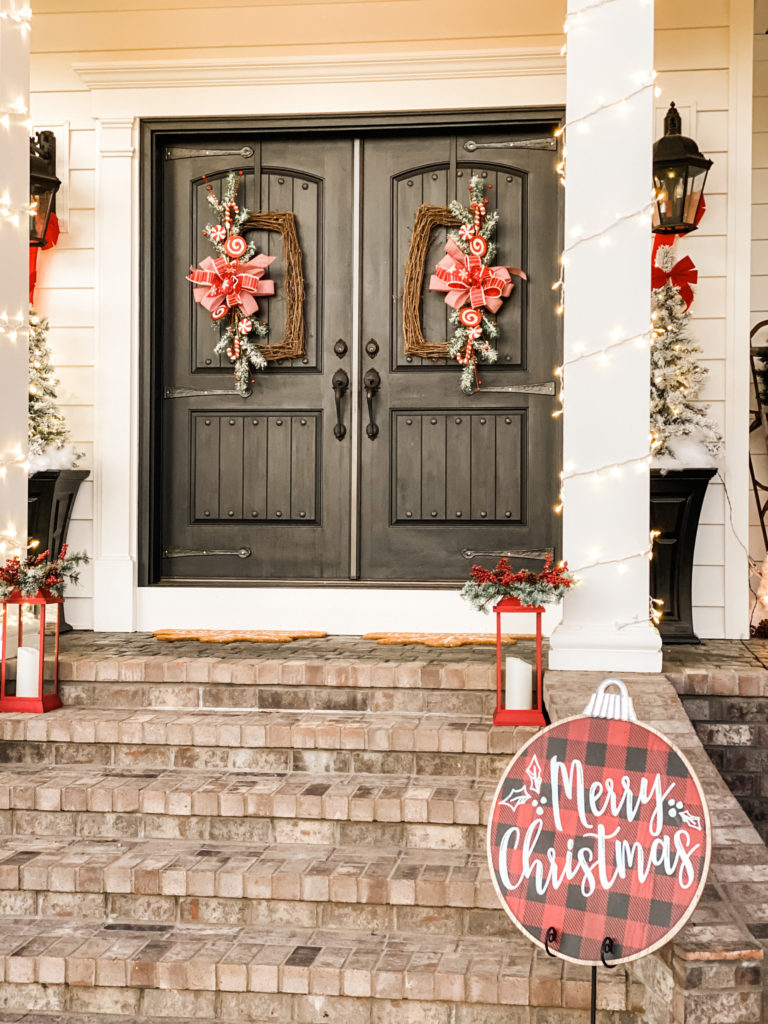 My gorgeous wreaths came from a local floral shop, The Bloom Company!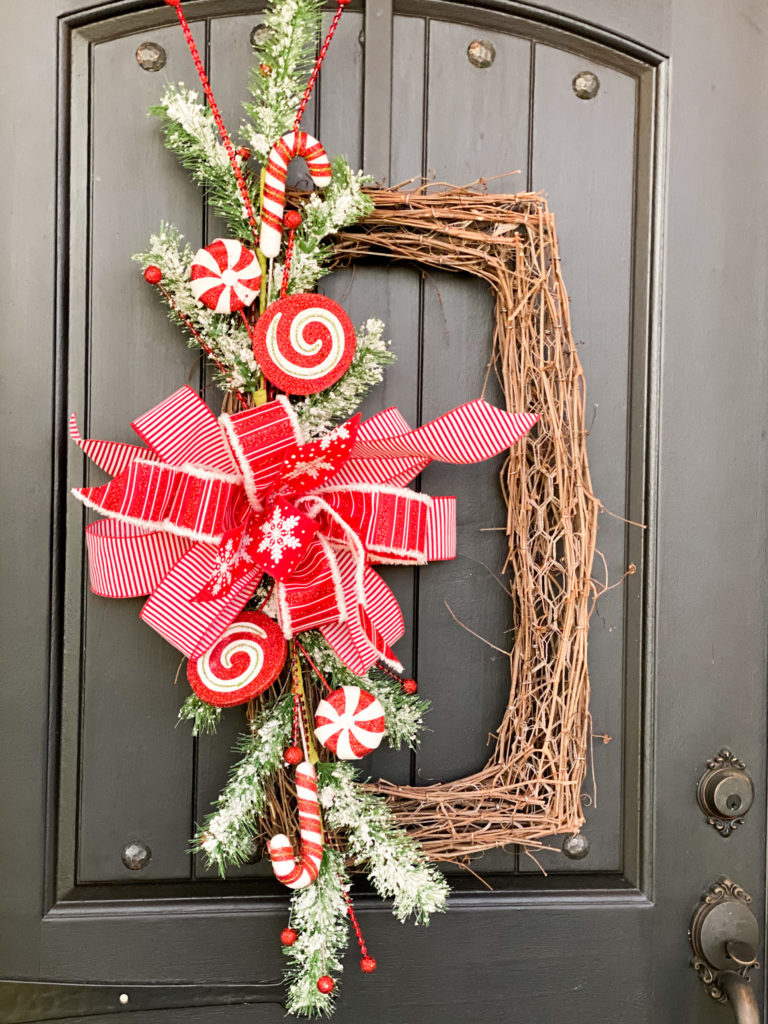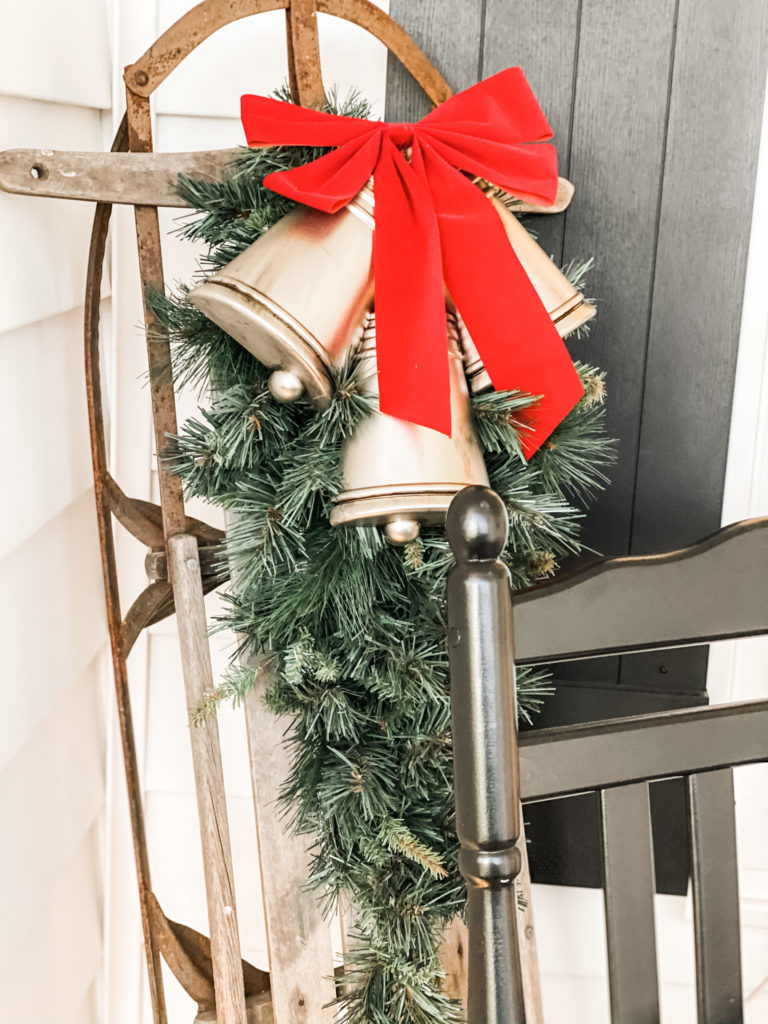 You know I always talk about layering my pieces of decor… so here's a good example of doing this! I have this old sled that I paired with some greenery, and topped it off with this set of bells from Walmart!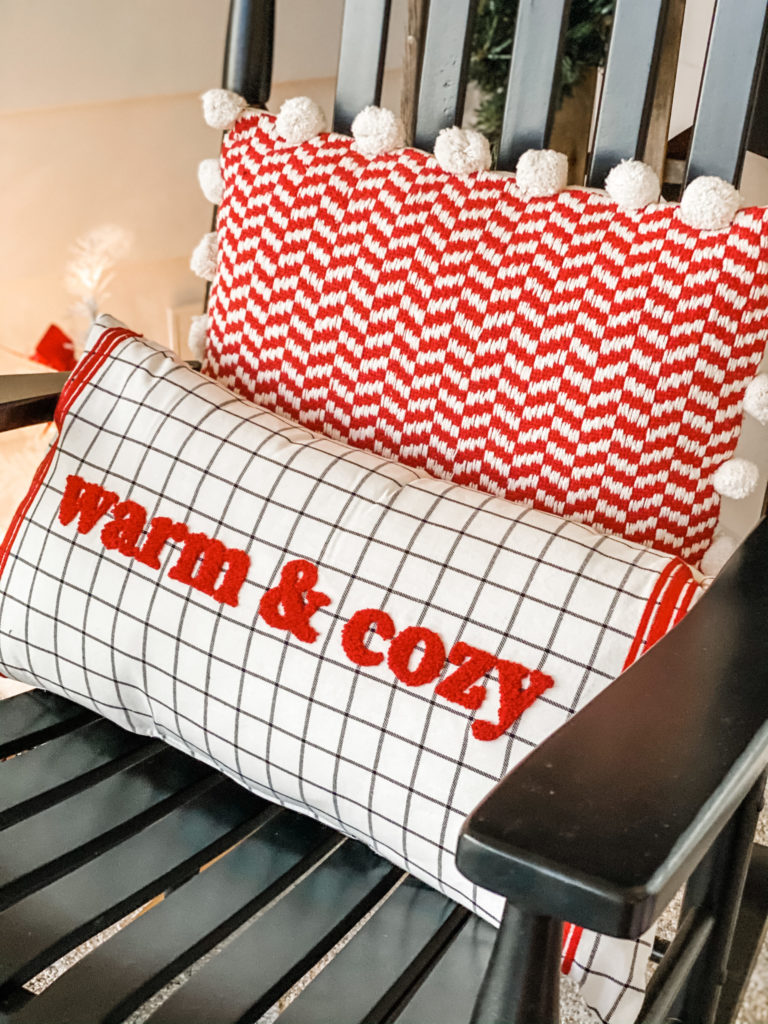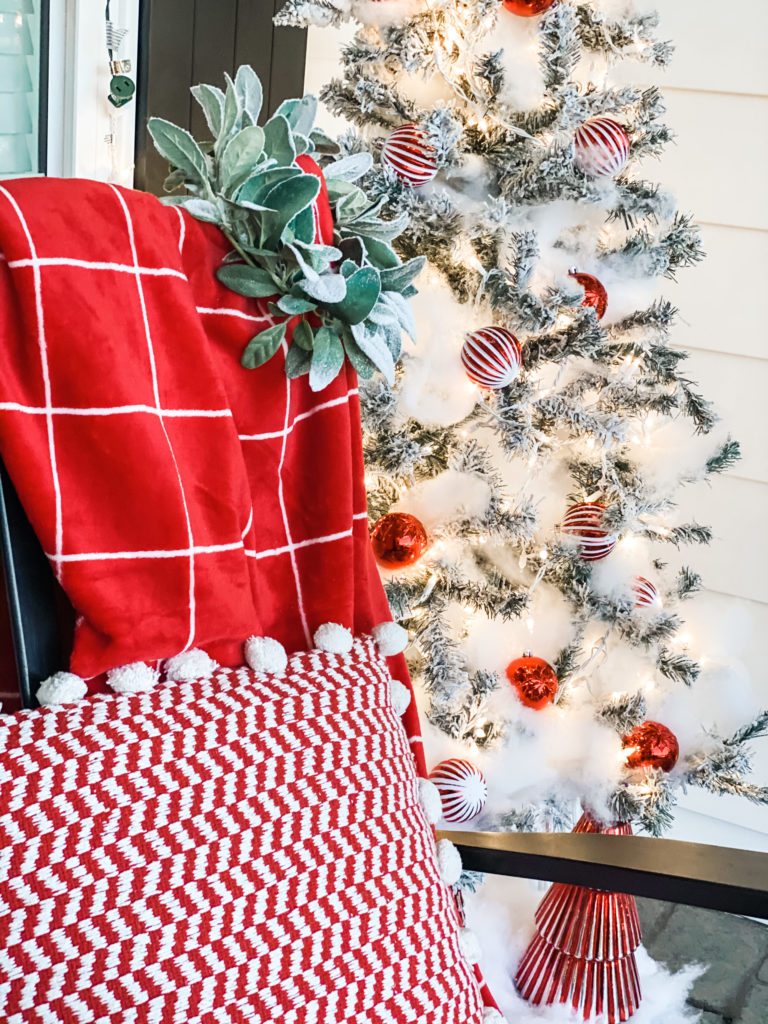 Here's a BIG TIP!!! If you have a flocked tree that is a little sparse, just add in fake snow! I bought a big bag of fake snow from Walmart, and just stuffed it into the tree to make it look more full!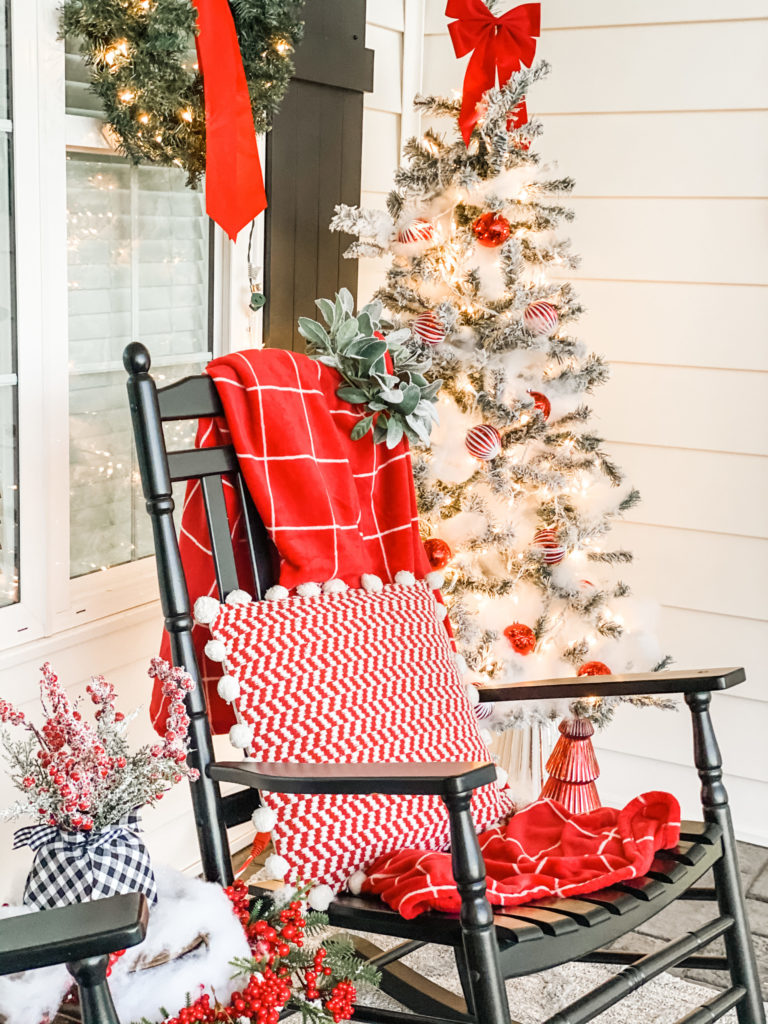 I'm a sucker for Christmas lights… especially at night time when you can see them glow! I really wish pictures did the lights justice, because they really do feel magical!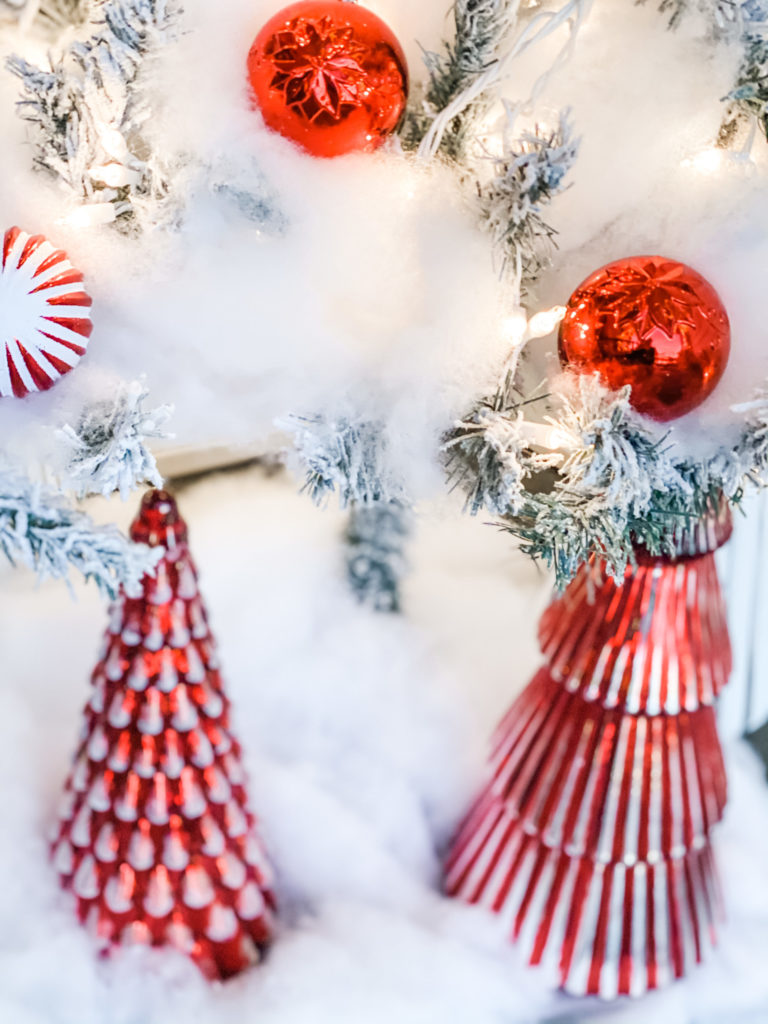 I just have to tell you about this amazing steal! Again, if you have a Tree's n Trends near you… RUN and find these trees! They were only $6 each, and they are GORGEOUS.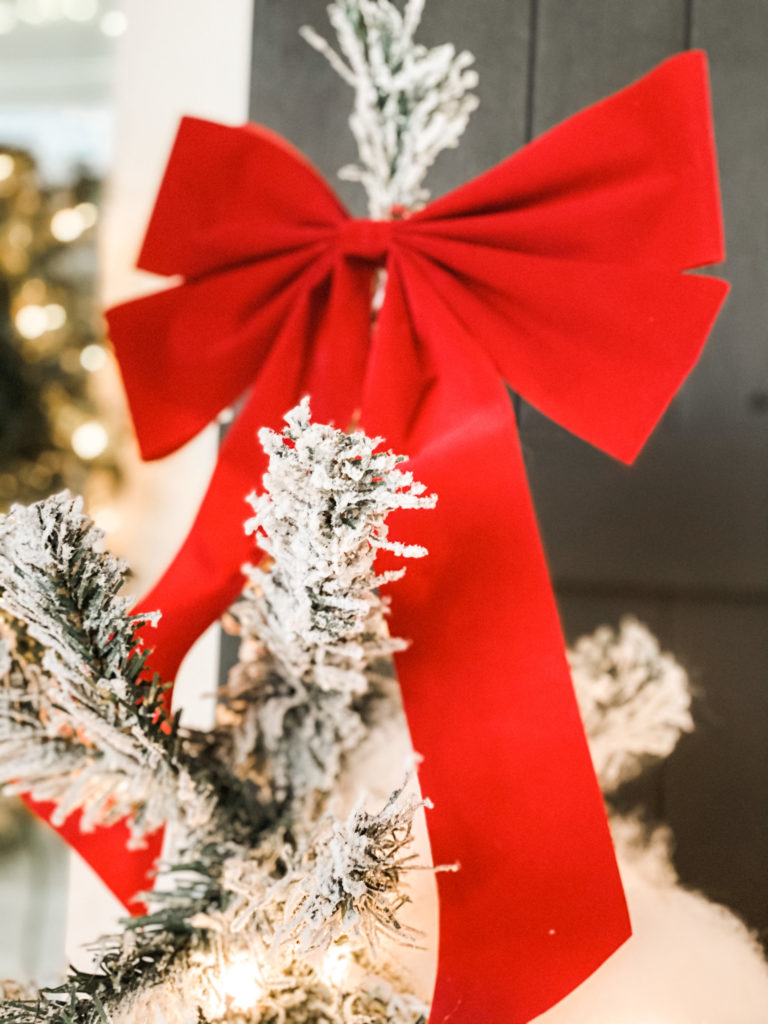 Please tell me I'm not the only one who is OBSESSED with the classic red velvet bows… I used them basically EVERYWHERE on the porch!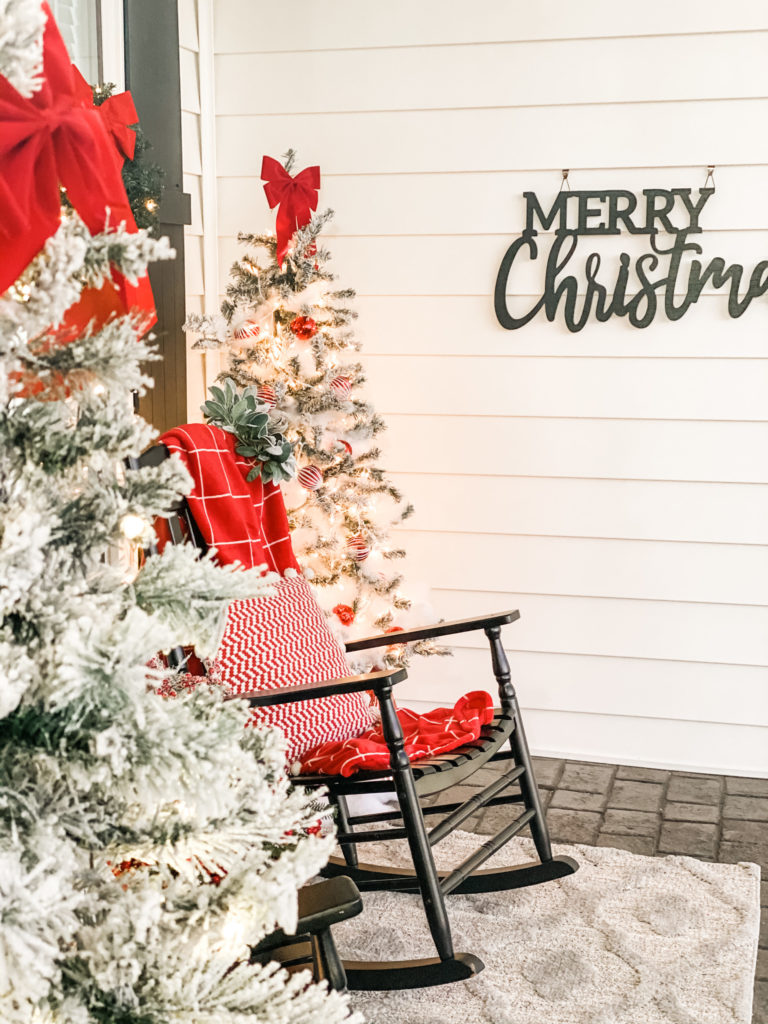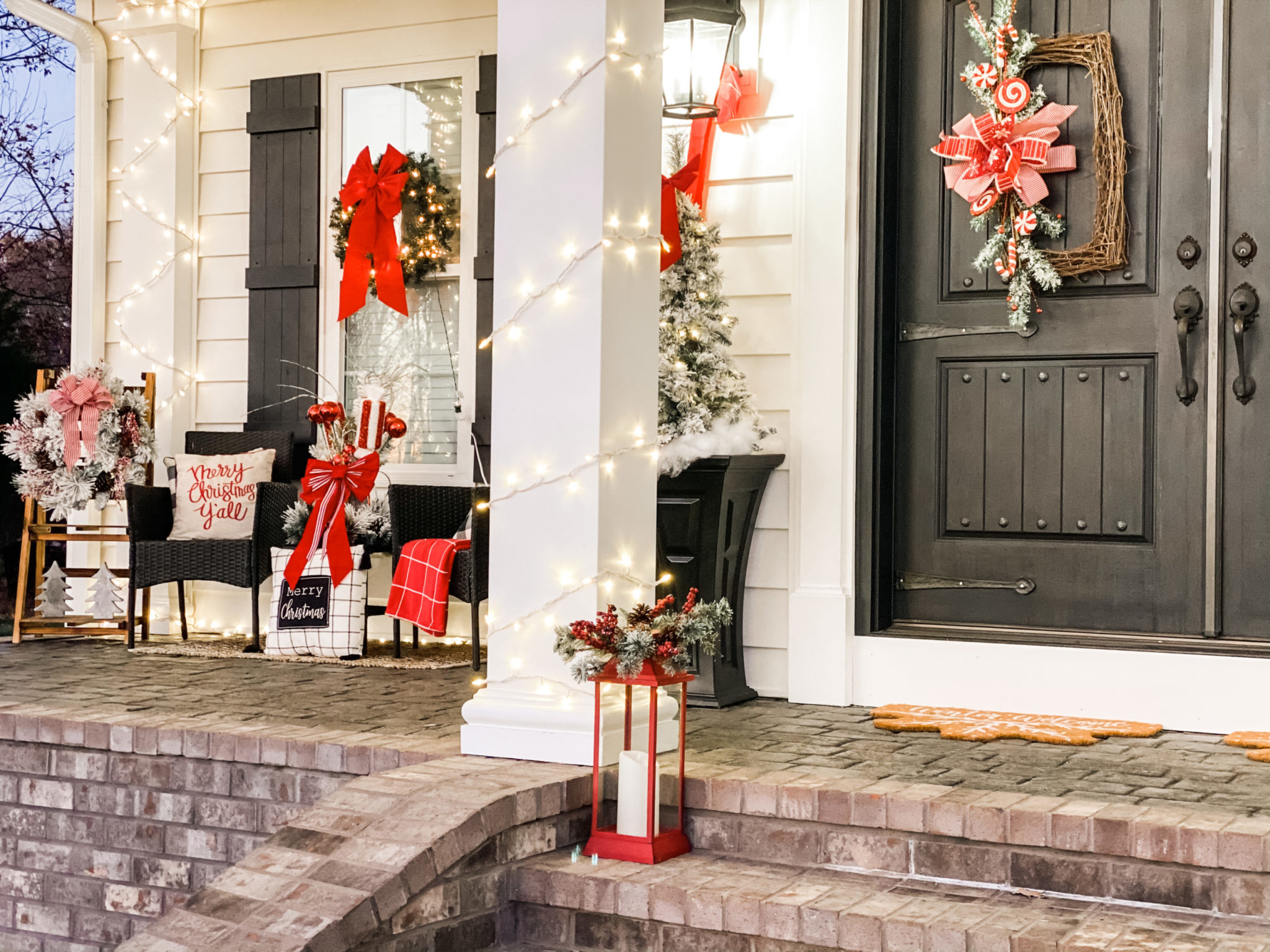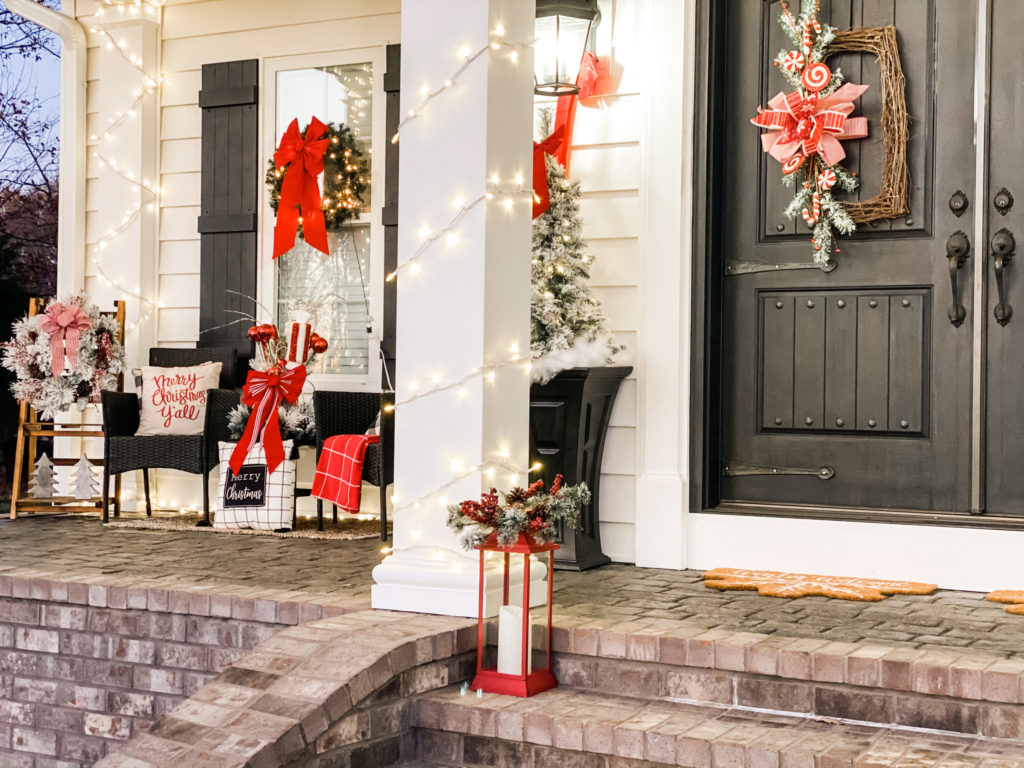 Here's the final look!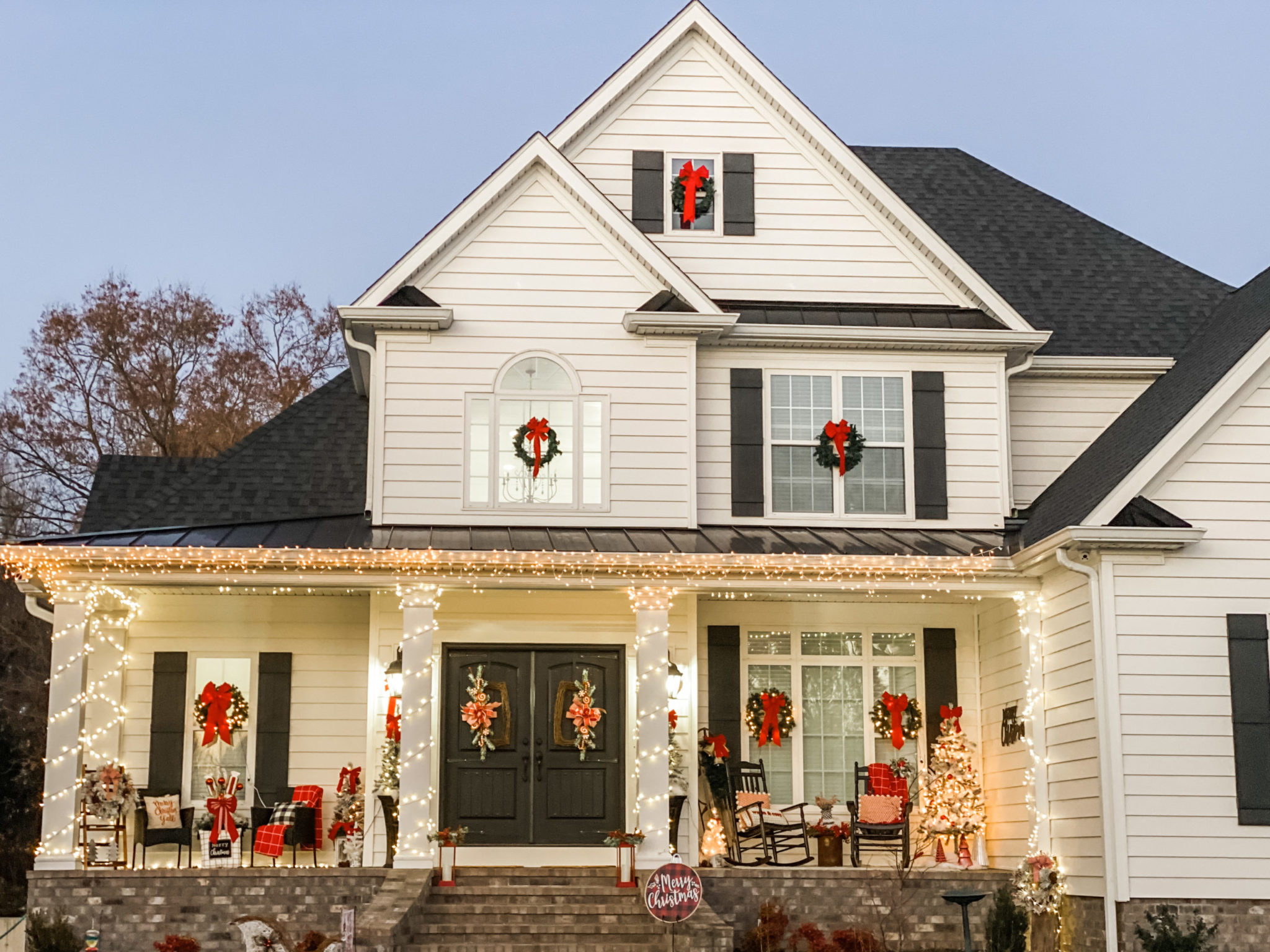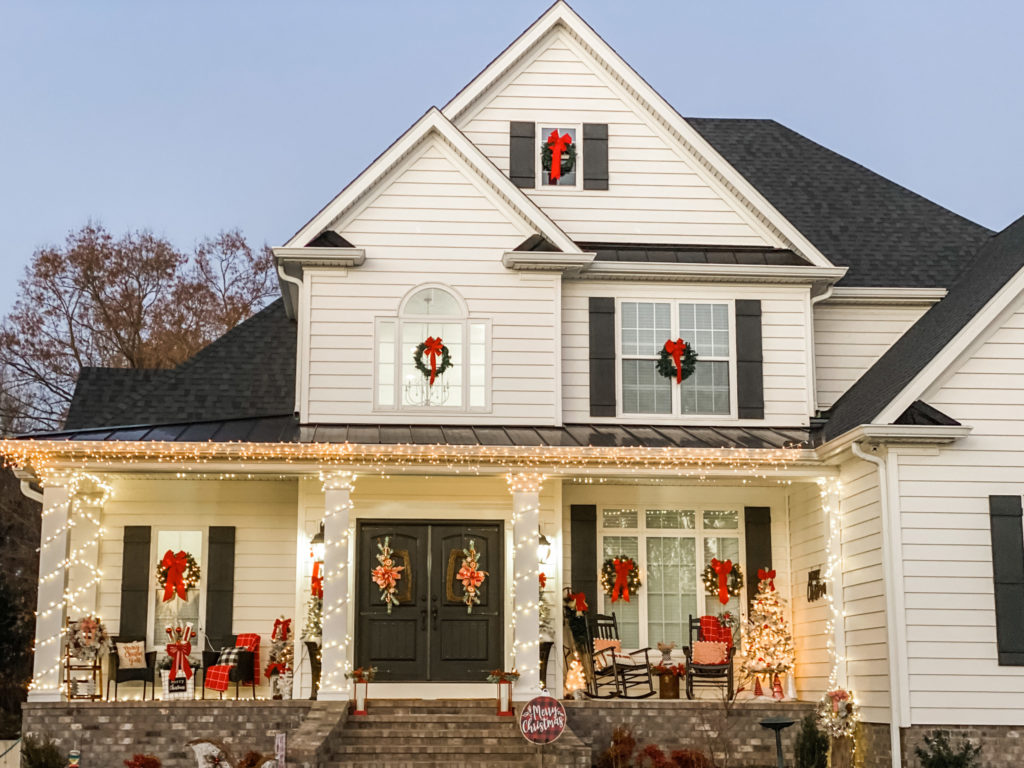 What do you think? Should I invite Mr. & Mrs. Claus over to enjoy some hot cocoa while discussing my children's behavior??? Kind of kidding… but honestly, I don't think I could love this space any more than I do- and I hope you love it too!
PIN THIS FOR LATER!