If you've been following along on Facebook and Instagram (which you totally should be doing!) you would know that this week is Re-Fabbed's Christmas spirit week!!!
Today's theme is "favorite Christmas character"… I really wanted to do something unique, and totally DIY'd… so I'll be showing you how I made my diy NUTCRACKER costume from things I found at thrift stores, the dollar store, and other random supplies I had!!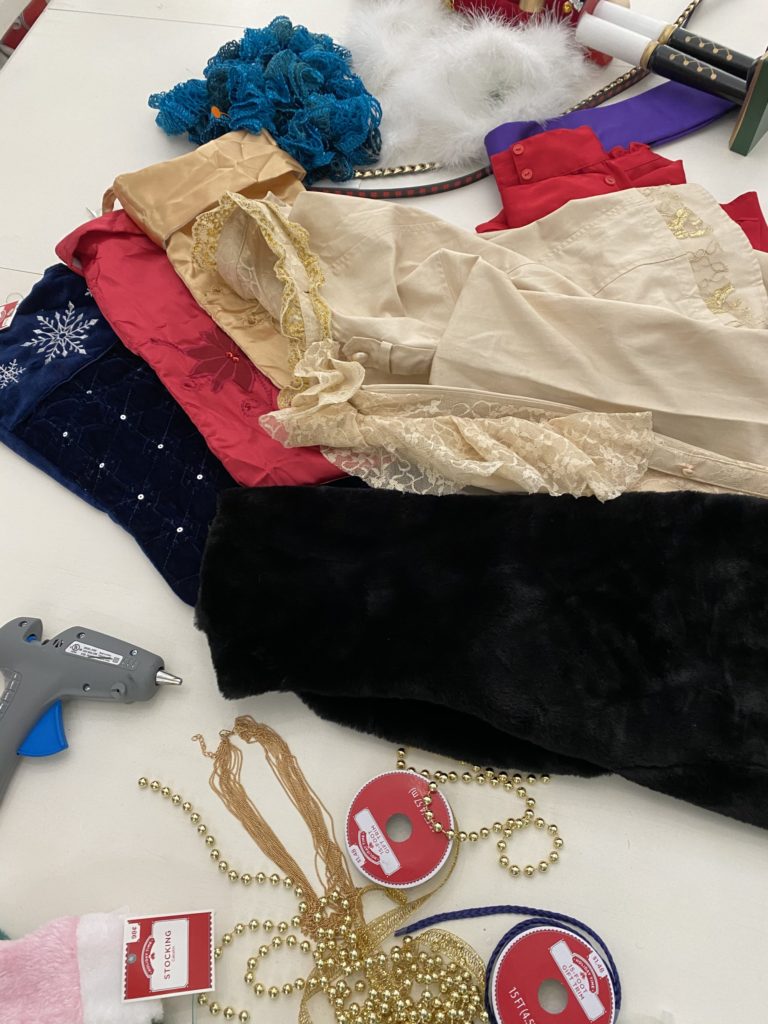 The first thing I did was THRIFT SHOP… my main goal was to find something with ruffles to wear for my top. I found the PERFECT shirt and jacket that has ruffles on the chest, and were the right colors I needed!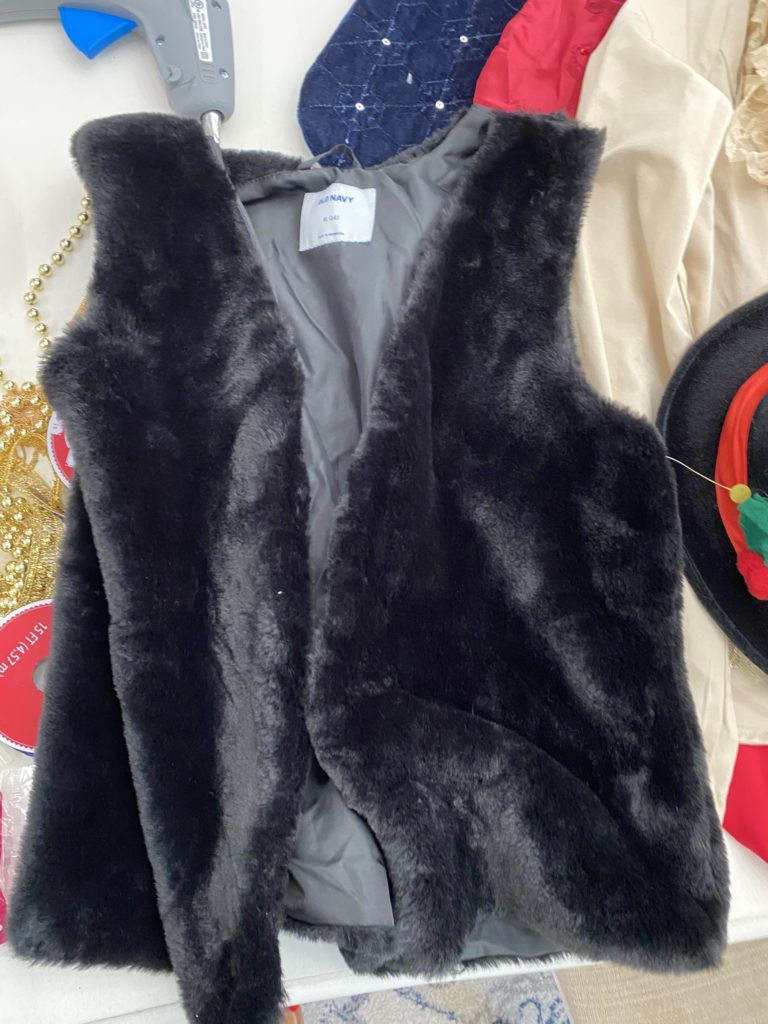 I was also on the hunt for something black and furry so I could make my top hat… I stumbled across this children's vest that worked PERFECT!!!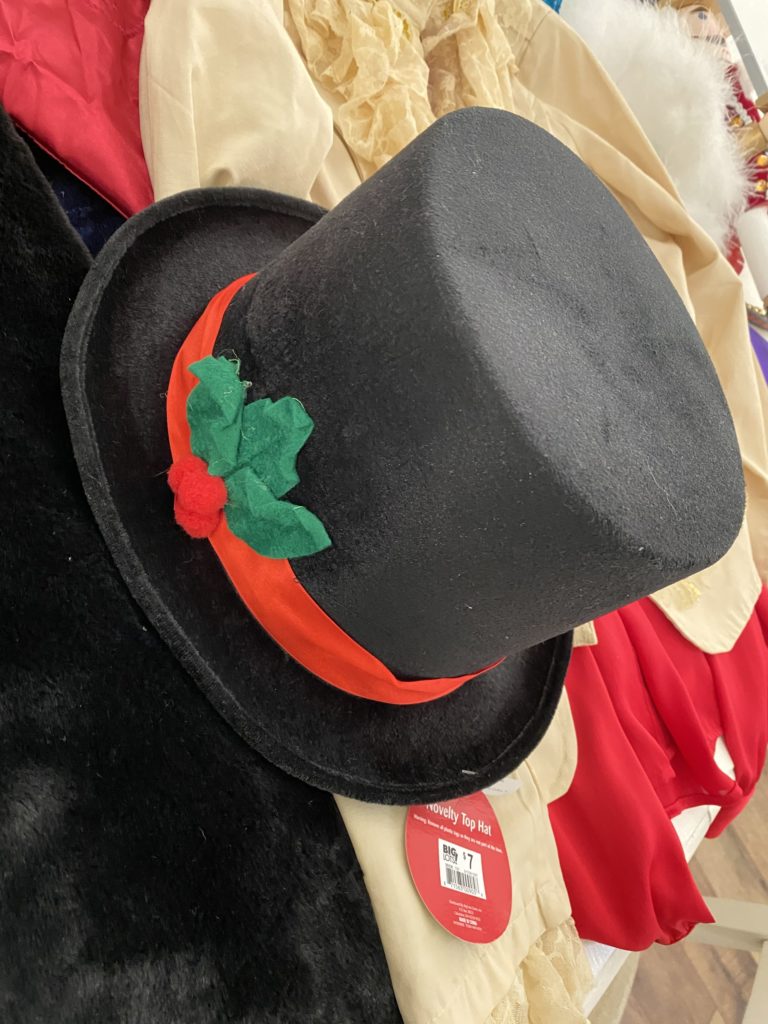 For the base of my hat, I bought this $7 Santa hat from Big Lots. I basically just cut the fur vest to wrap around the whole hat, then hot glued it on!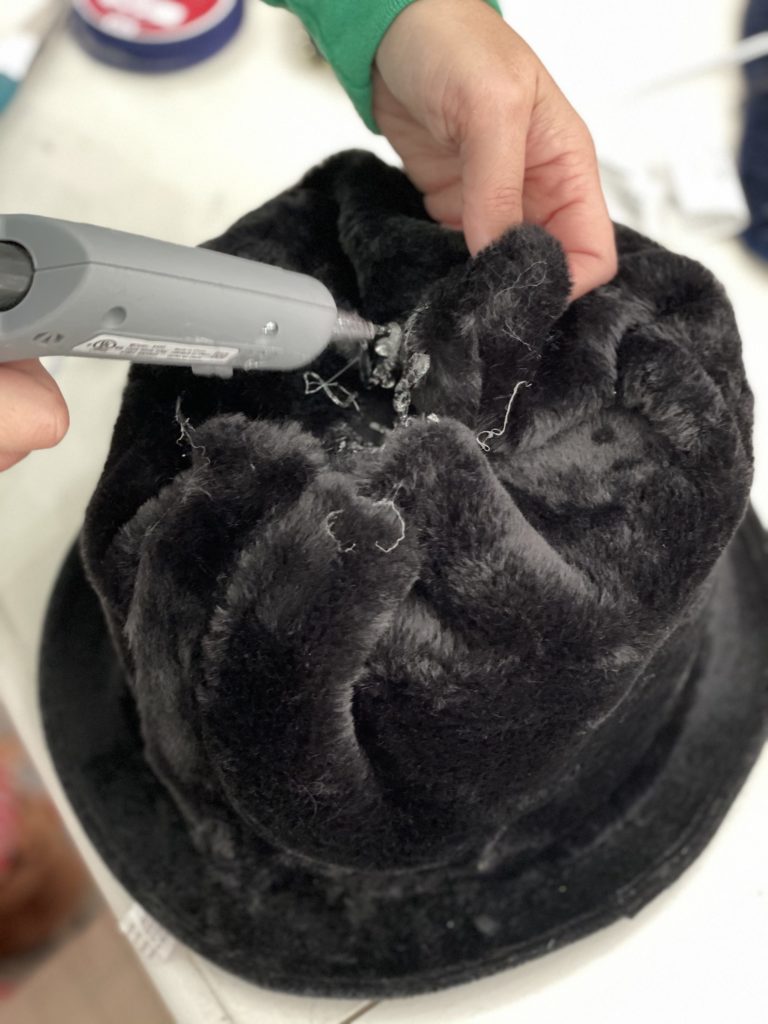 Don't worry about how the top is looking, we'll cover that up!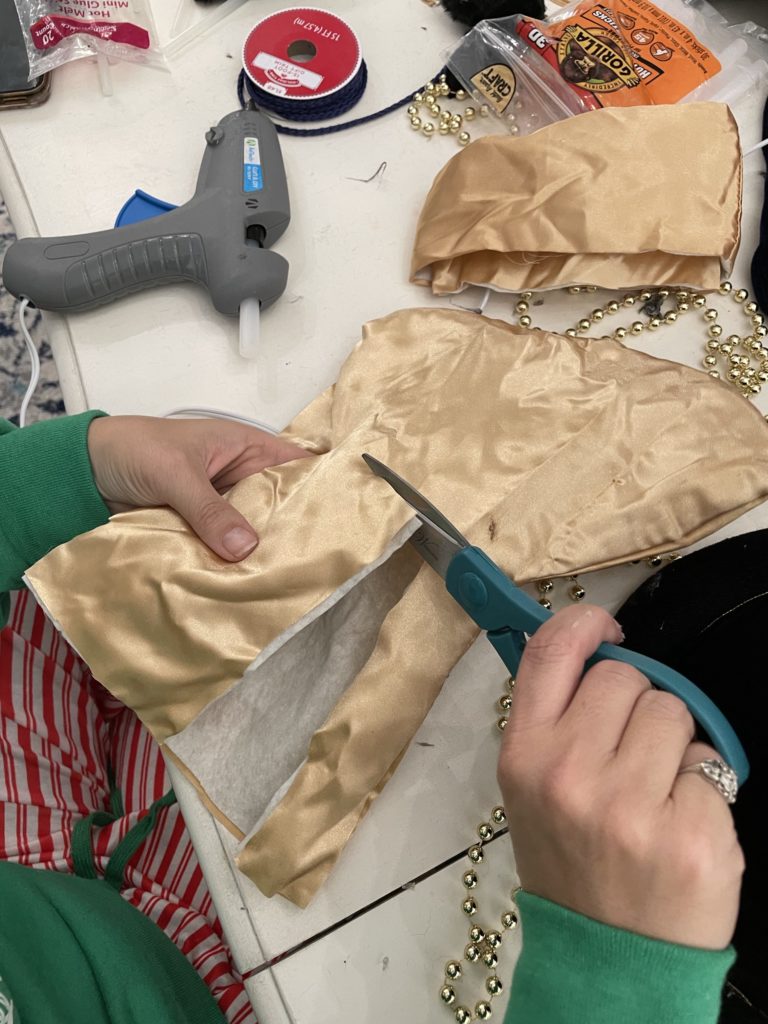 I found this gold stocking at Walmart, and thought it would be good to cut up and use as embellishments!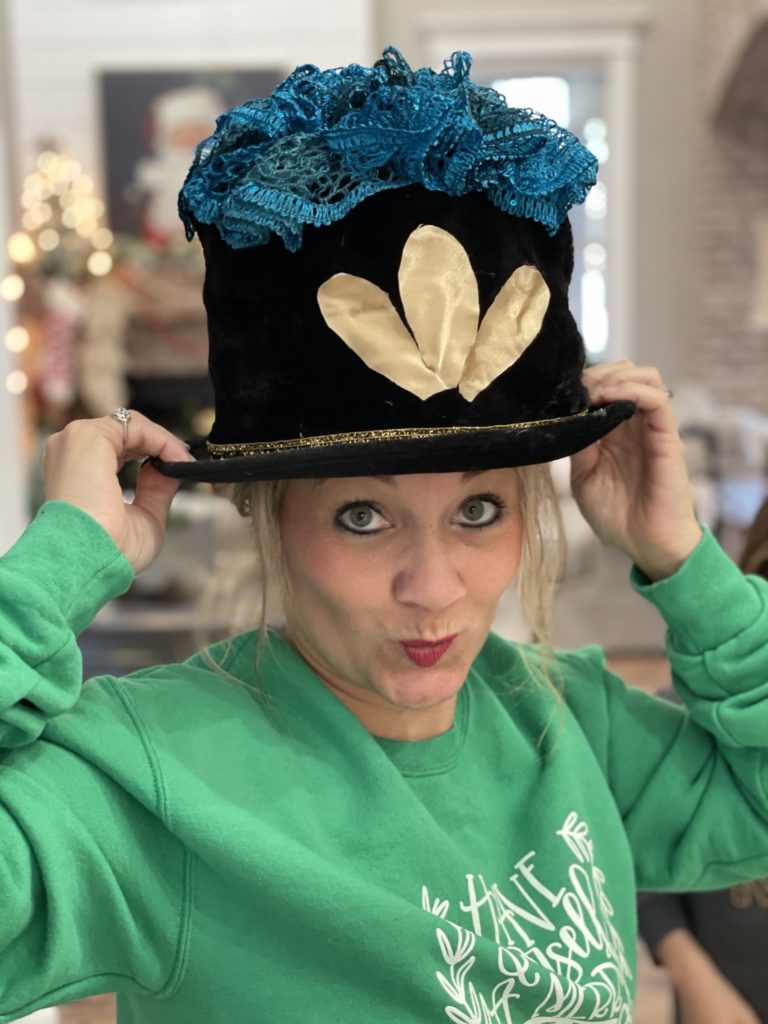 I also found a ruffle blue scarf from Goodwill to use somewhere on my costume… it did the trick for covering up all the glue on the top of the hat! This is what it's looking like so far!!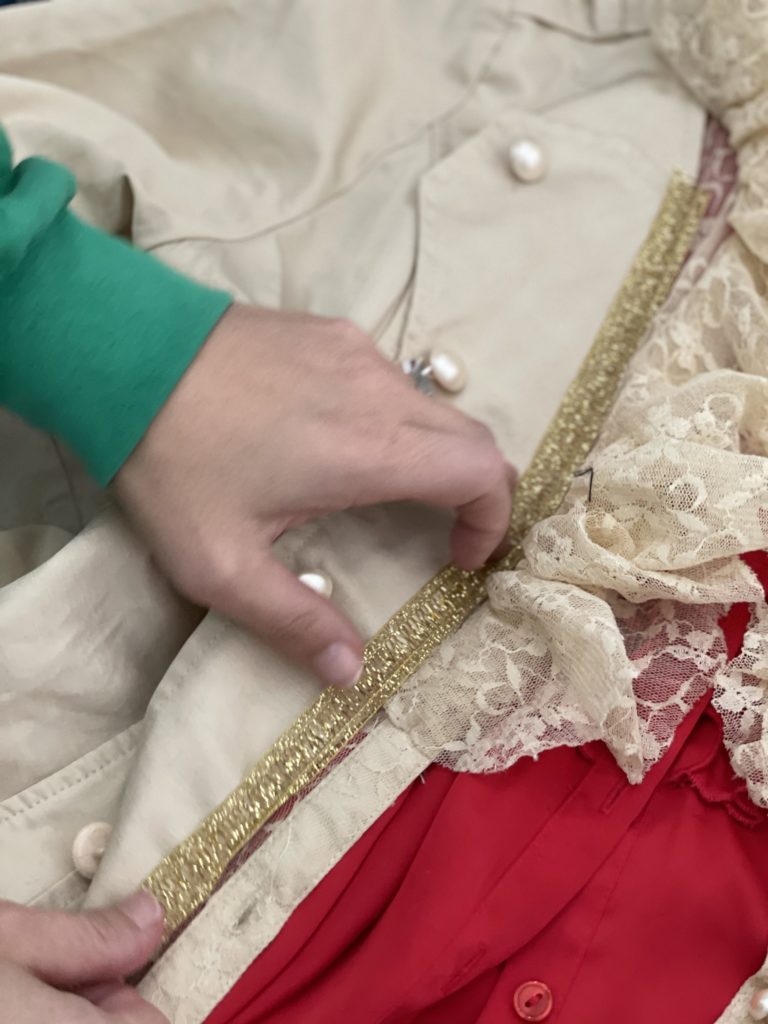 Now to work on the jacket… It was already pretty perfect for a Nutcracker, but I wanted to add some extra gold embellishments to REALLY make it pop. I hot glued on some gold ribbon, and also added gold balls to the pocket!
The balls were just from a cheap necklace that I cut up!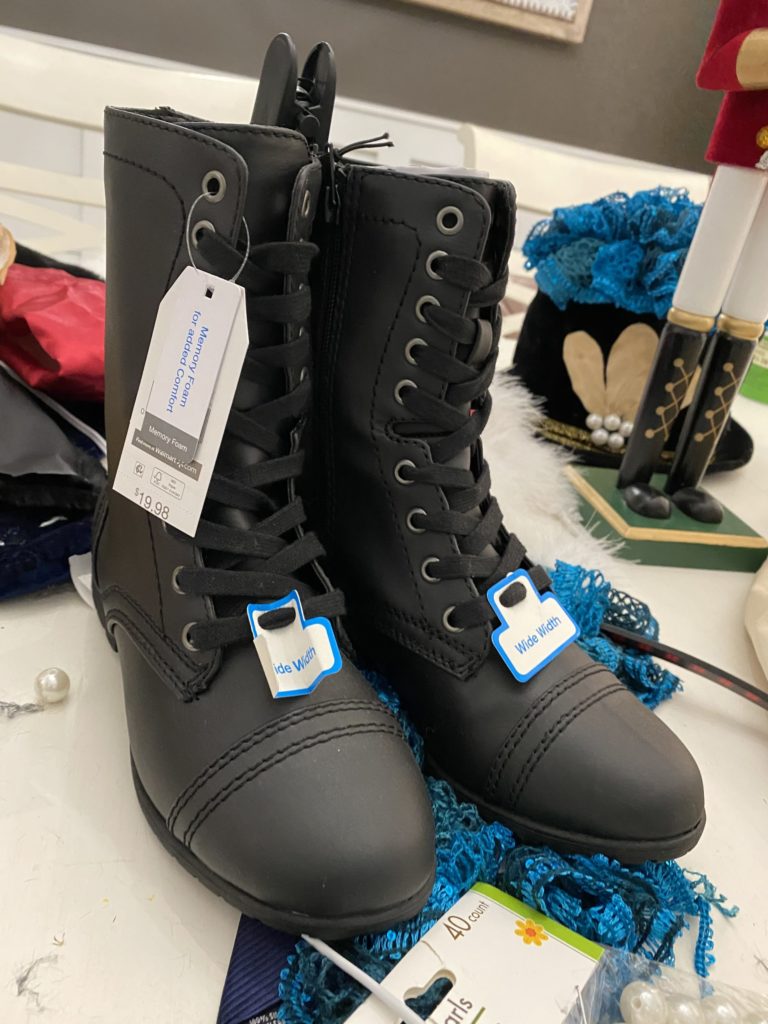 Now for the shoes!! I found this pair of combat boots from Walmart that were on sale for $7… but of course, we're going to jazz them up a bit!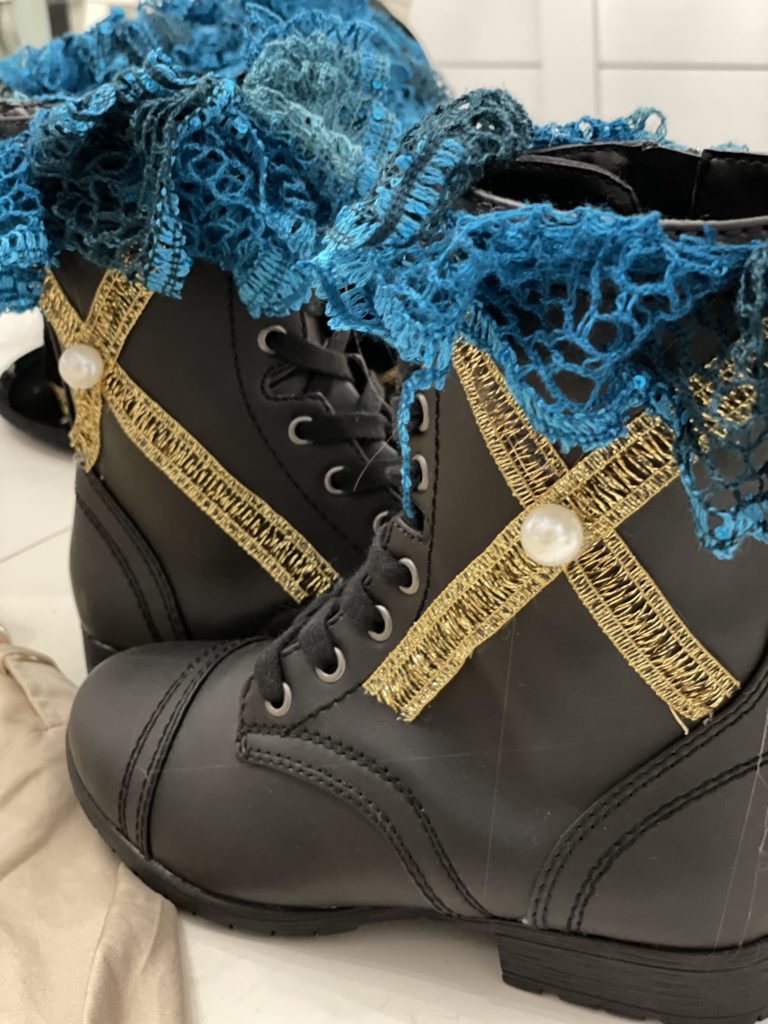 I used the remainder of the blue ruffle scarf to go around the top, then hot glued the gold ribbon to the sides. I decided to add a little pearl in the center for a little extra pazaaz.
So…. are you ready to see it all together?!?!?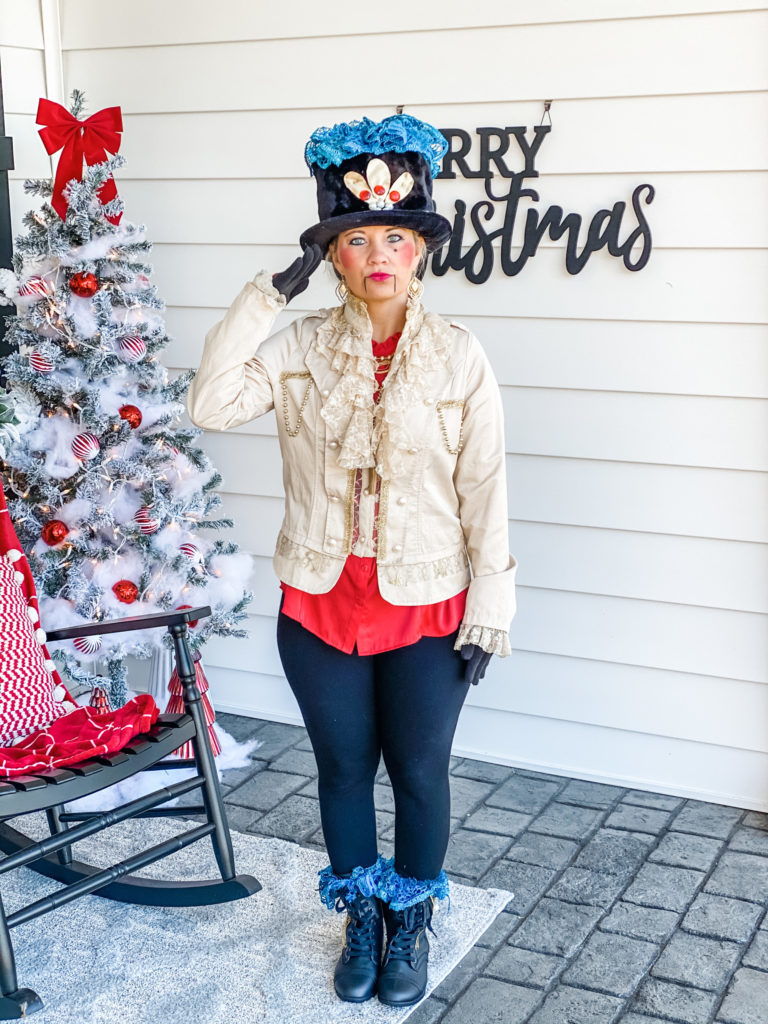 TA-DAAA!!! I can definitely say this is a TOTAL diy, and I am sooo proud of how it turned out!!! You can't forget to complete the look with lots of blush and the mouth lines!!
MAKE SURE YOU PIN FOR LATER!