Did you know that Walmart now carries the PIONEER WOMAN Adhesive Vinyl??? I didn't! But, as I was moseying through the store the other day, I spotted it and the angels sang!
If you have followed me long, you know how much I love me some adhesive vinyl. I even made over my stand alone pantry with some RIGHT HERE!
Well, I love all things Pioneer Woman. Her color choices, patterns, styles…all of it. When I saw she offered a super cute floral adhesive vinyl, I knew I needed it. Needed it for what, you might ask? Well, I didn't know. (No surprise there!) BUT…I quickly decided and jumped in!
This is the space I started with. There is NOTHING wrong with this space, BUT…I wanted a fun little background behind that laugh sign that I made. It just seemed kinda plain! That is where this project comes into play!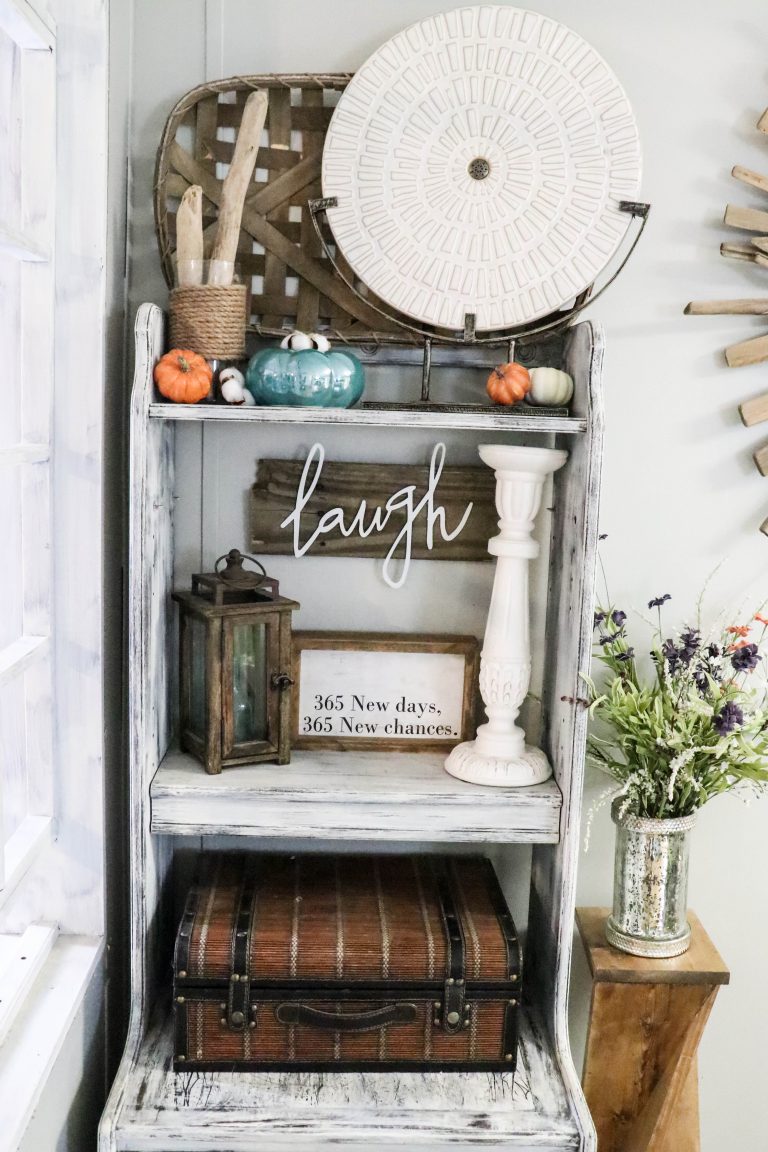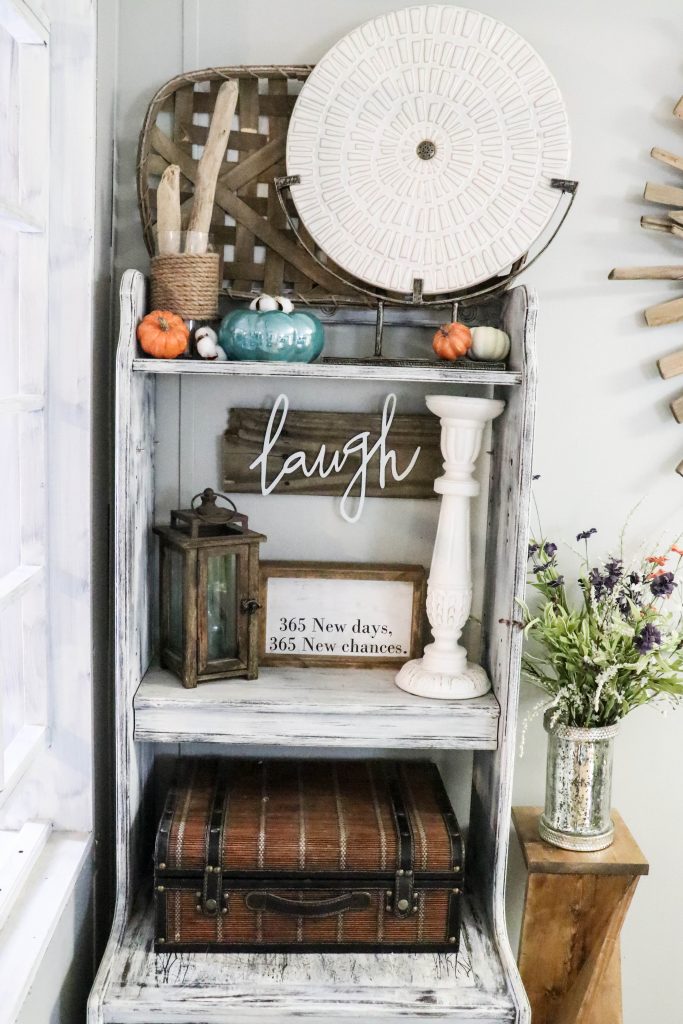 Here is what I used for this simple project:
1 roll Pioneer Woman Adhesive Vinyl from Walmart
1 piece of cardboard that I had on hand from a Chalk Couture order
Is that all? ummmm…..yes.
So, in case you like visuals…. Here is my piece of cardboard and my adhesive vinyl!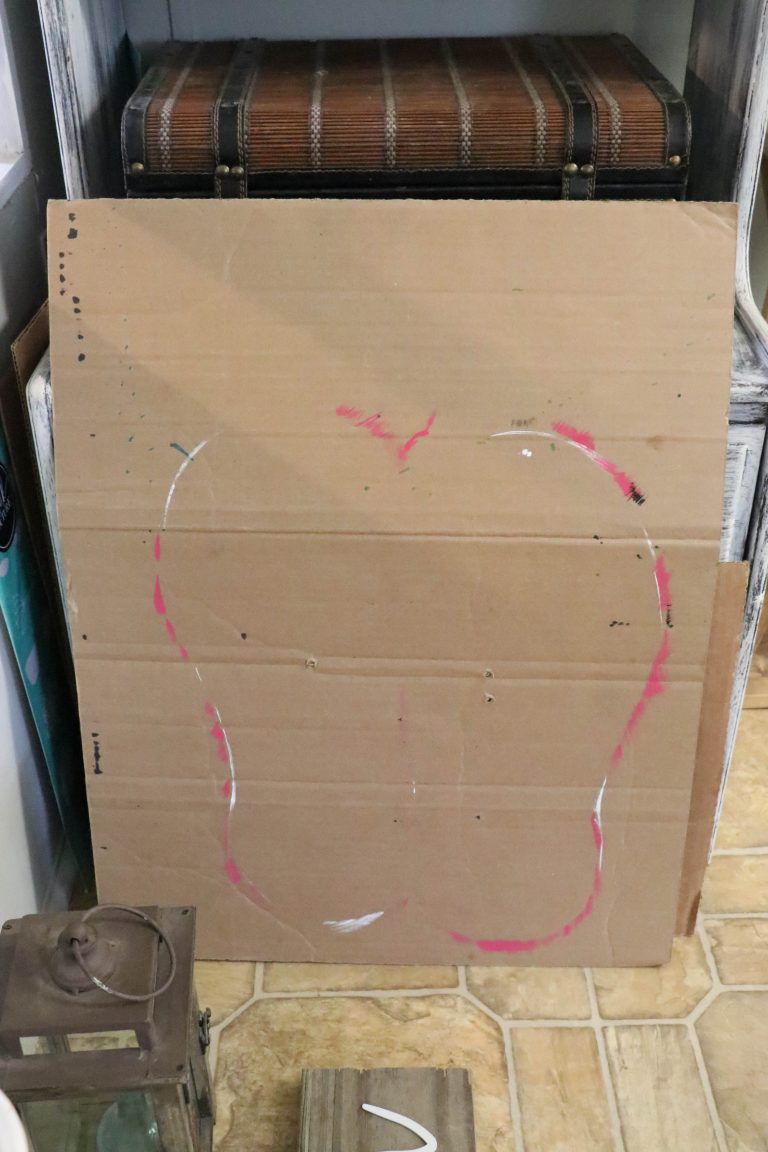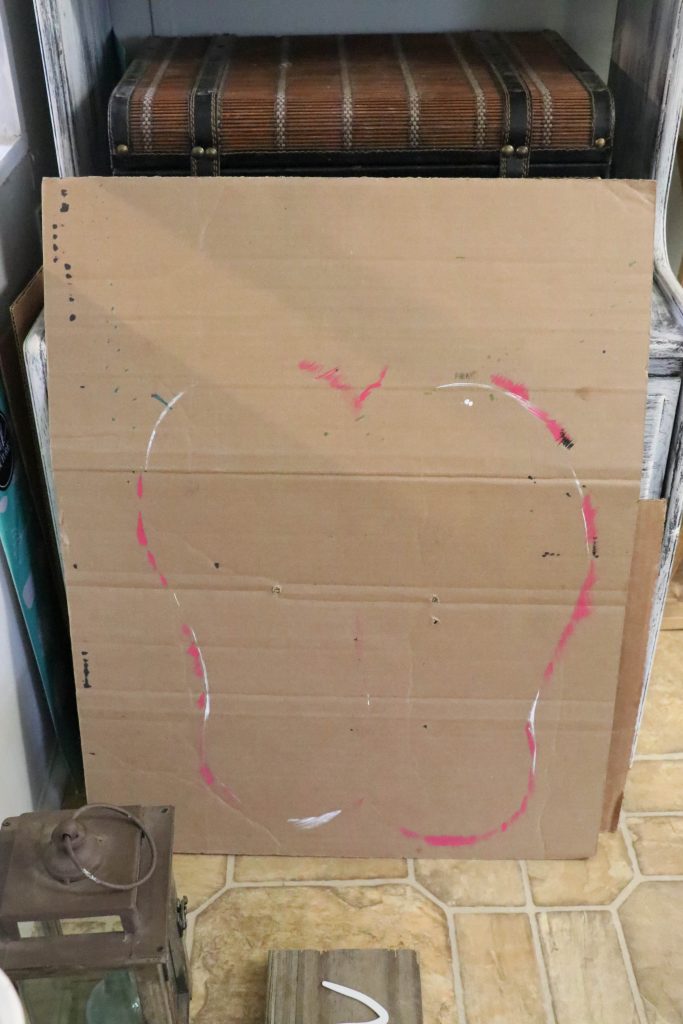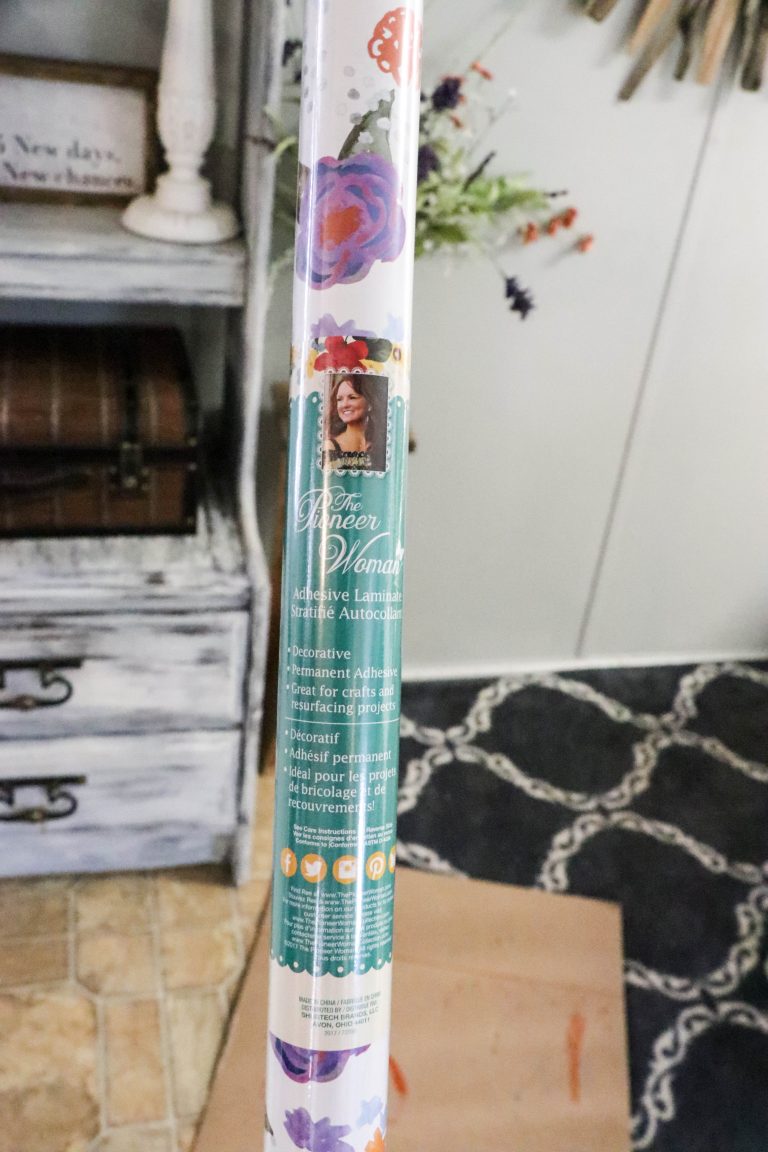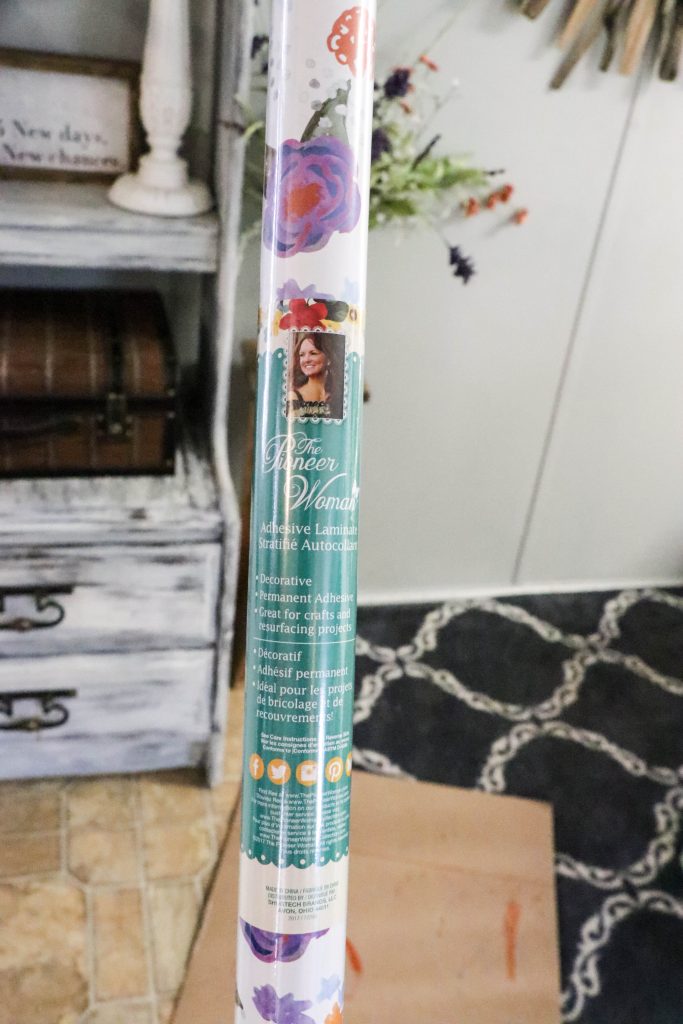 ALL I DID was lay the cardboard down and then applied the amount of vinyl needed for the project.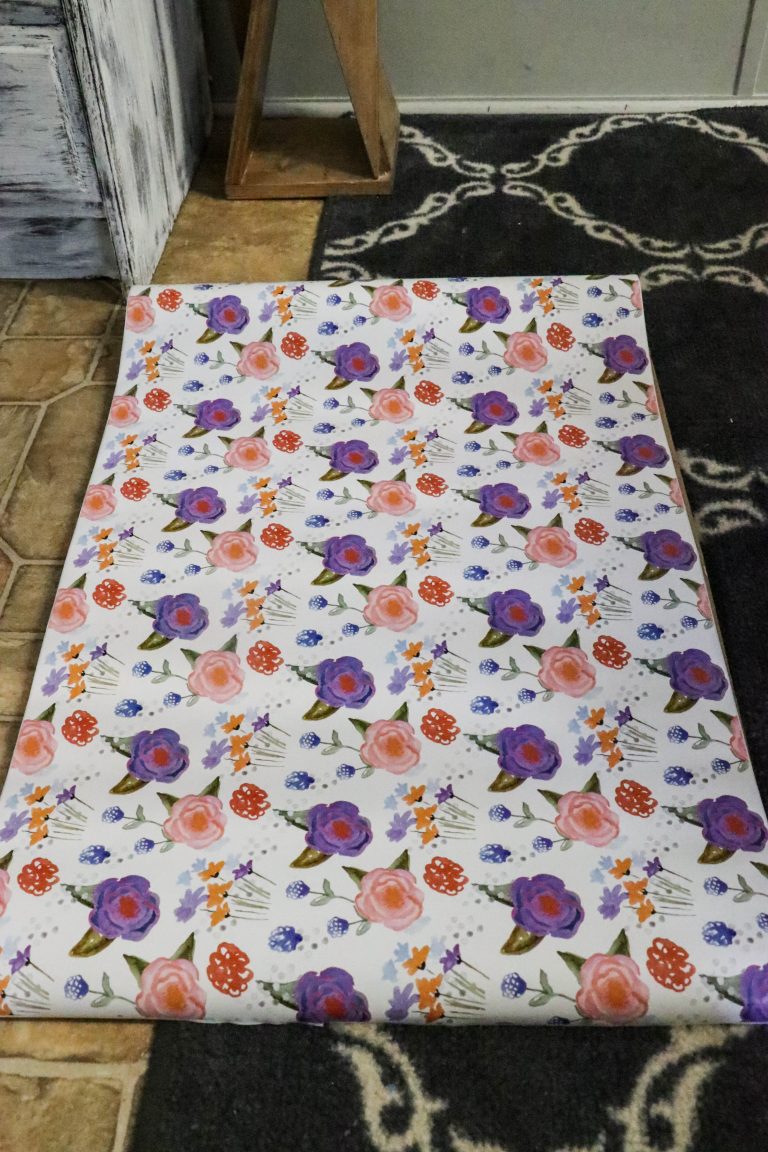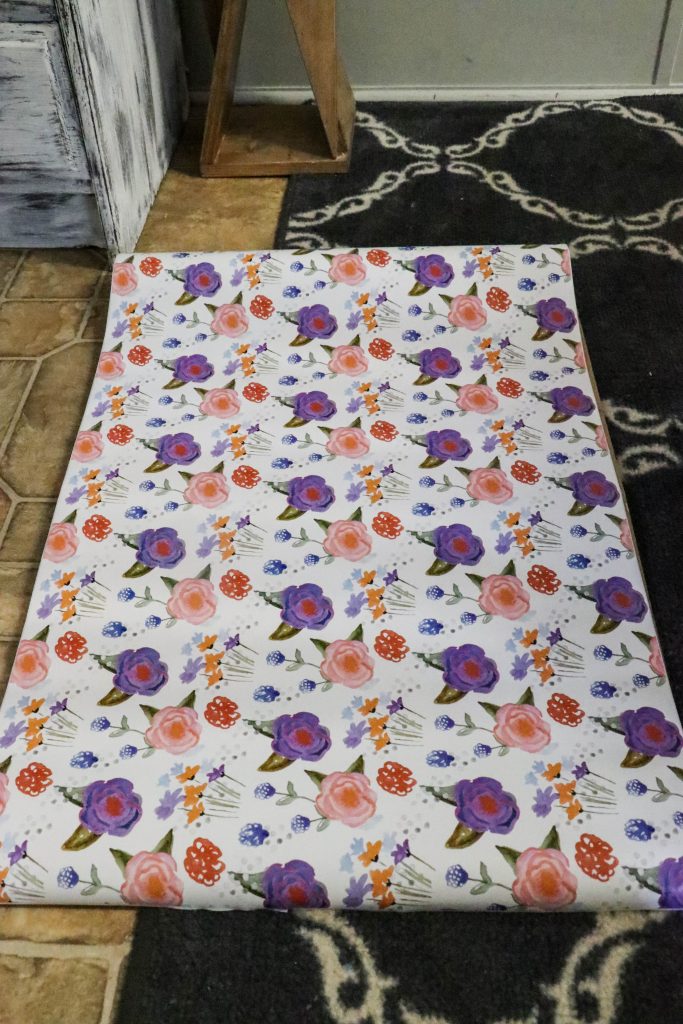 I then placed the piece of cardboard behind my blank space in my furniture and hammered a nail in the middle to make it stay. I hung my laugh sign on the nail. DONE.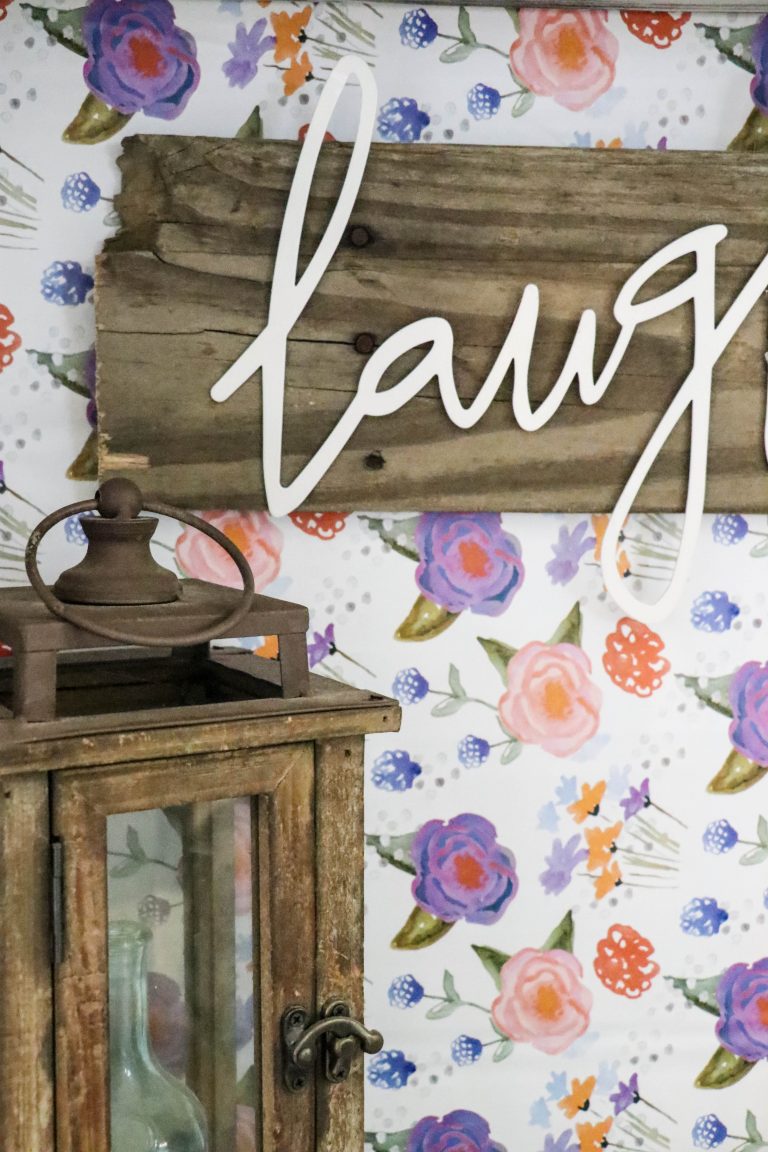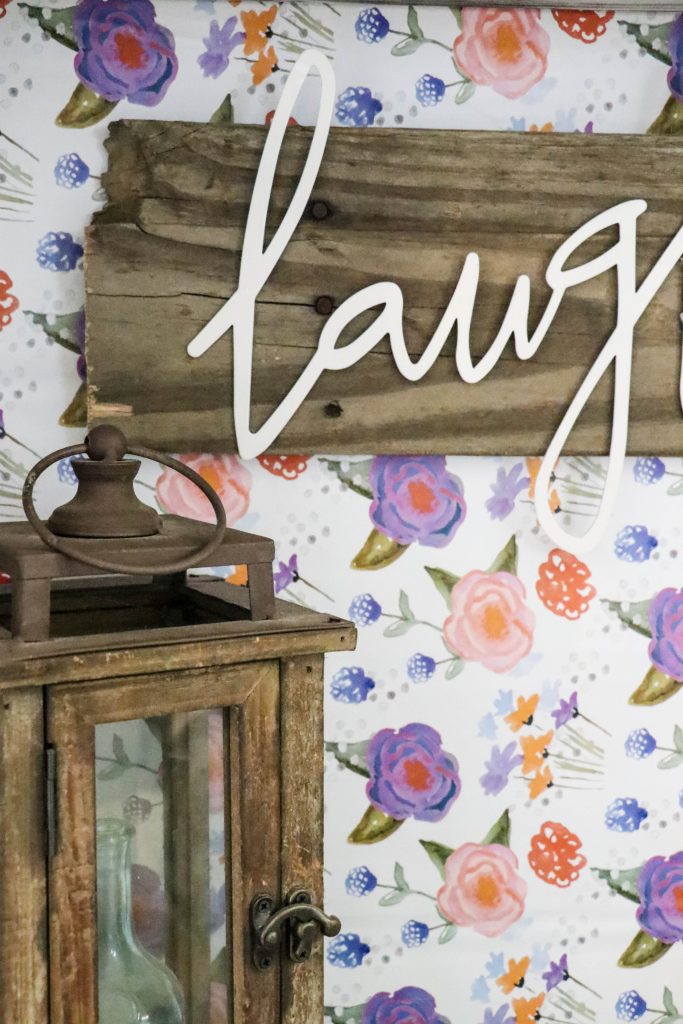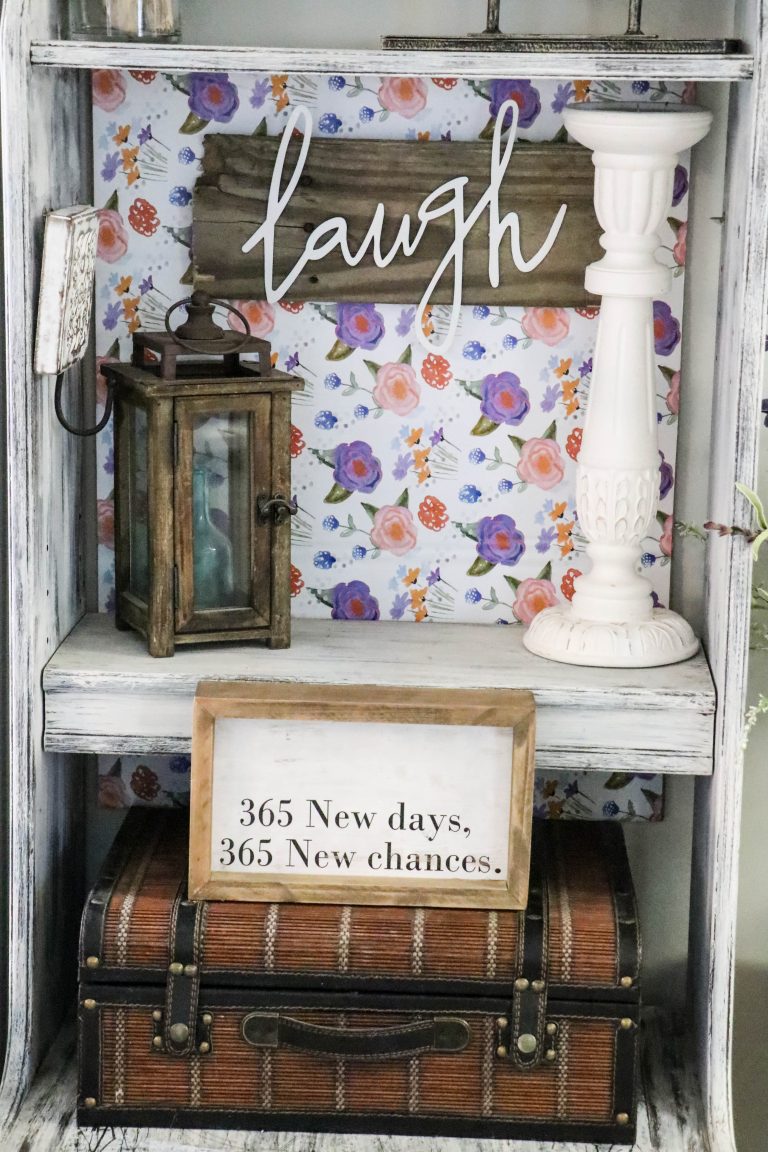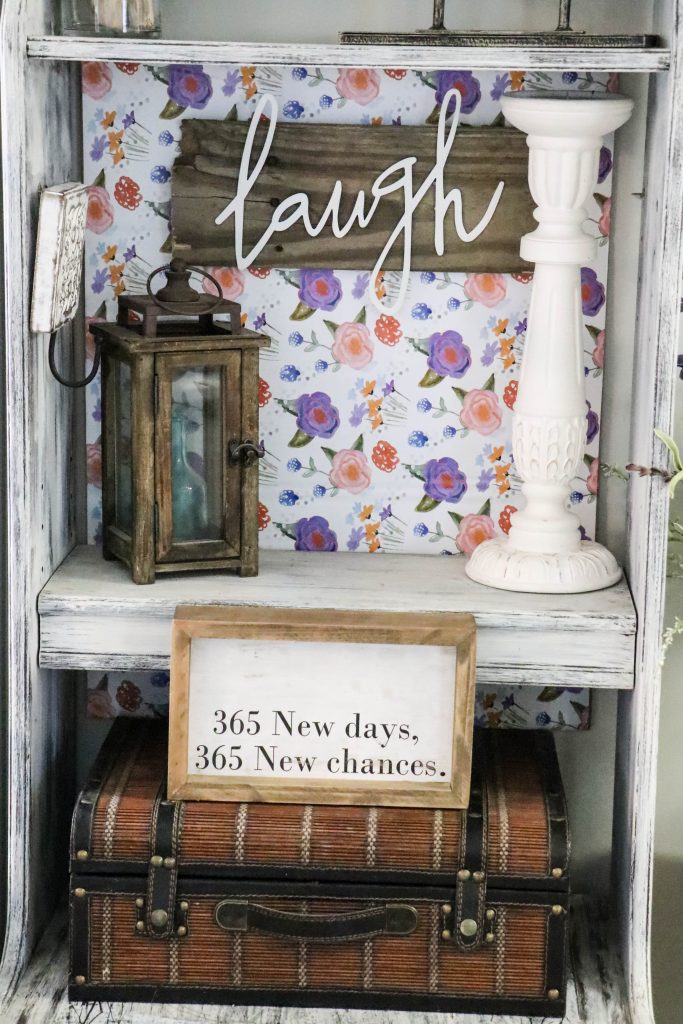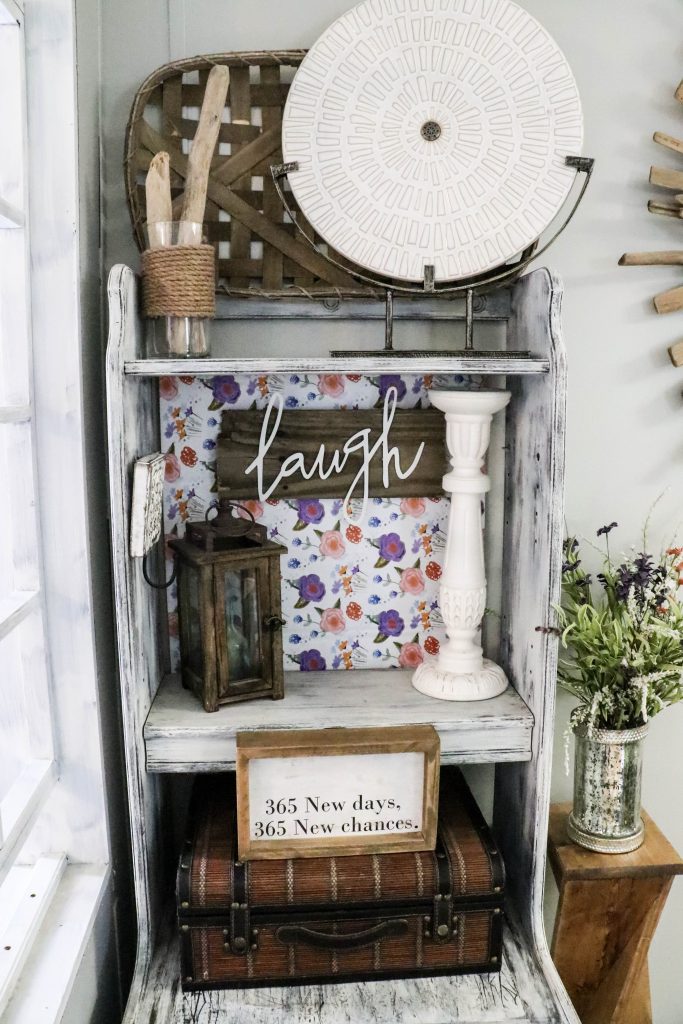 Guys, seriously. PLEASE don't fall for the lie that you have to spend a fortune to have a cute house. Look how easy, cute and cheap this is. Be creative!
If you loved this, I would love for you to pin it and share it with friends!
PIN FOR LATER!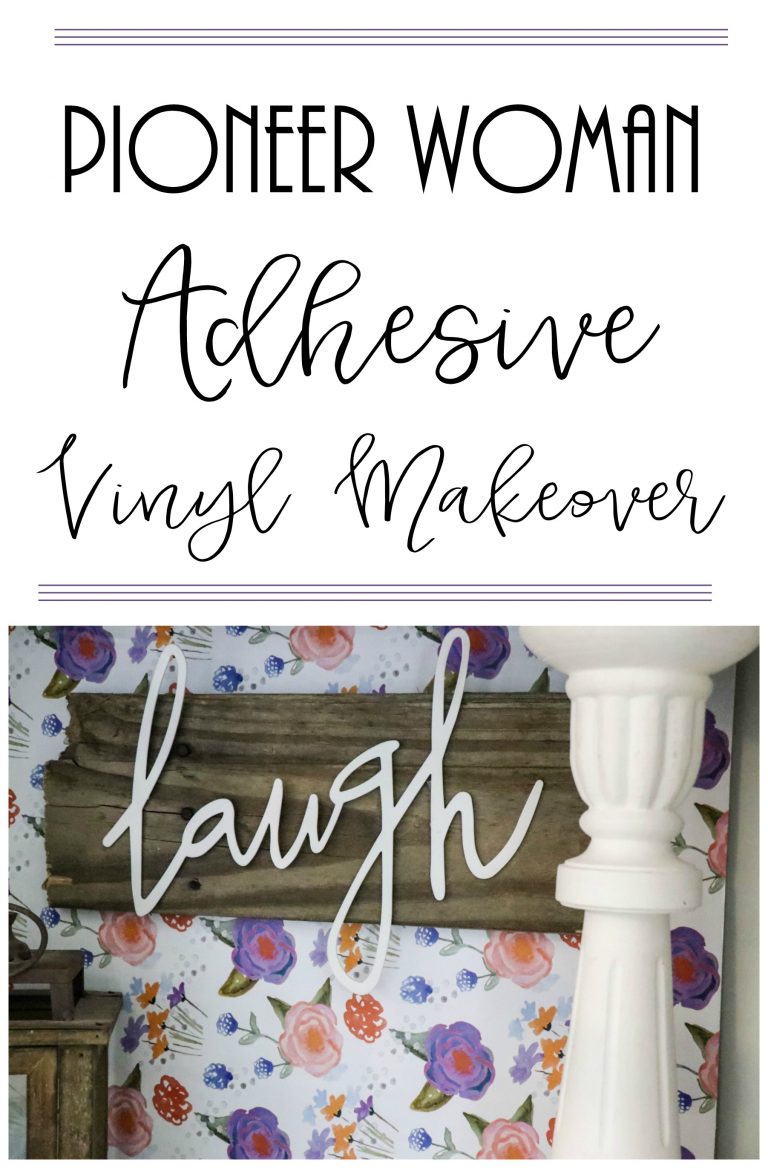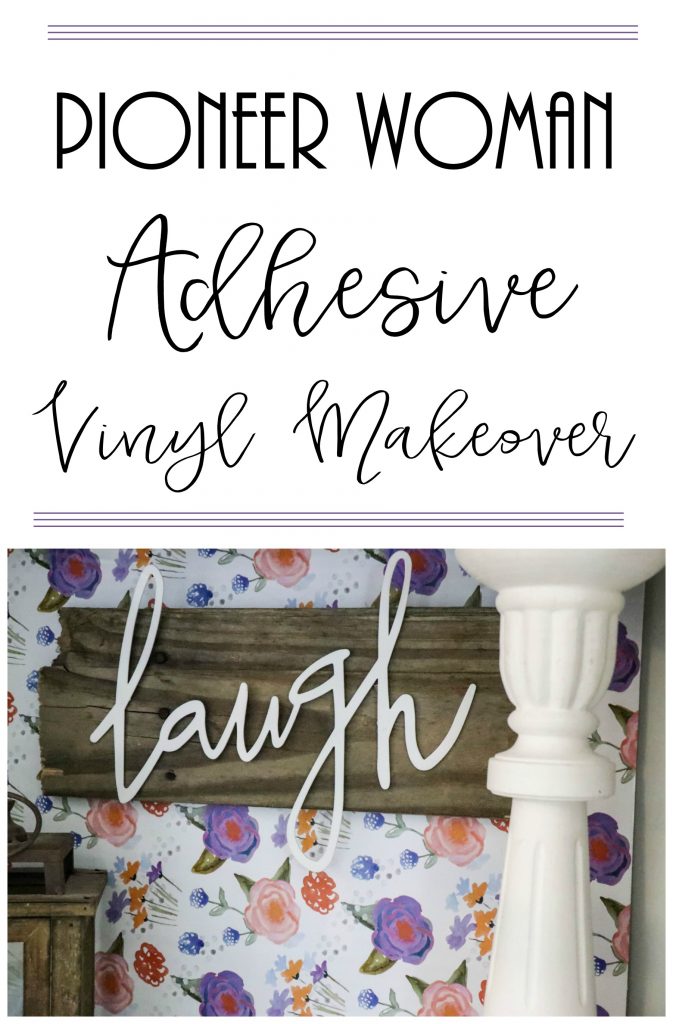 Be sure you are following along on Social Media and by Email (the ONLY way you will see ALL of my posts! But don't worry- NO SPAM from me!)
Facebook/Instagram/Pinterest/Email