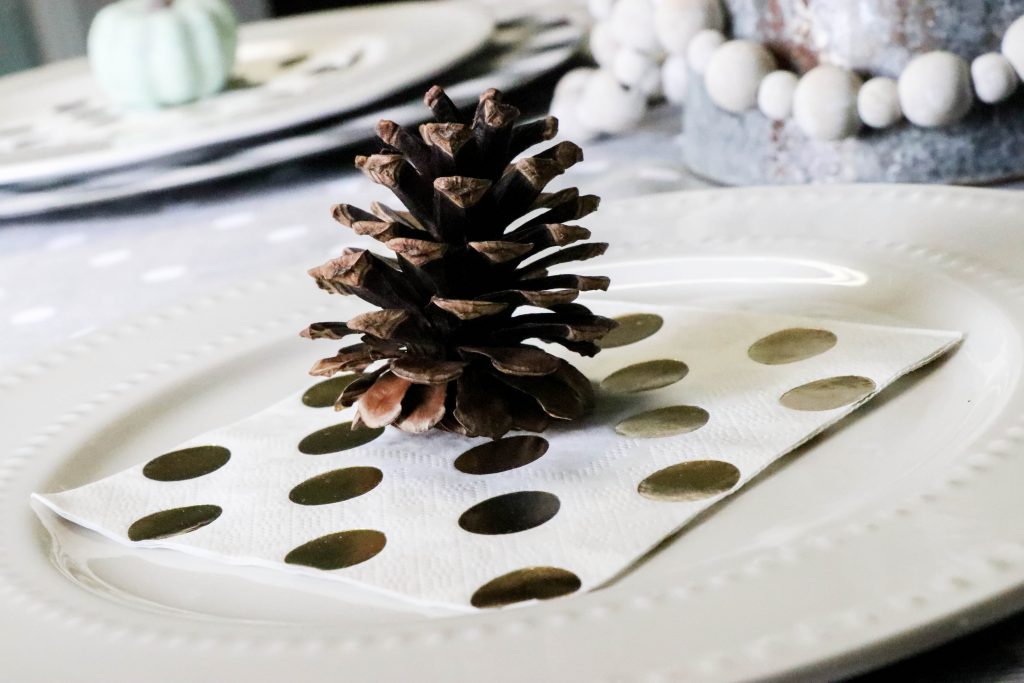 Fall Tablescapes. Holy smokes. Get on Pinterest and search that term and you will be like OMG. (Or at least I was)
Some of that stuff is simply gorgeous, but it is simply not feasible for the majority of us "commoners". Now listen, I do plan to do some pretty tablescapes one day- especially when I finally have a dining table again…but I want you all to realize that NO MATTER your budget, you can have a cute little set up! THAT is what this post is all about.
This is not over the top. This is not expensive. This is not excessive. This is simple and doable for anyone.
So, here is what I am using for this:
Buffalo check chargers from Hobby Lobby (50% off and $2.00 or so each)
White DOLLAR TREE dishes! ($1 EACH y'all!!!)
Gold Polka dot paper napkins from Dollar General (16 pack for $1.50)
Small pumpkins and pinecones from here and there!
**p.s. These pictures do not have silverware. I know that. I am simply showing a fun little set up to make your table look pretty. I don't have the cups, silverware, etc set out for this post.**
I simply layered my pieces to make this look. It is all about layers and textures when you are doing something like this! I know that it would have a more sophisticated look if I had used cloth napkins, but I am being real over here- I NEVER hardly use cloth napkins. The less to wash, the better LOL
So, here are some of the pics I took of my little simple set up! Hope you enjoy!
You can find my tutorial for how I aged this $5 target watering can HERE!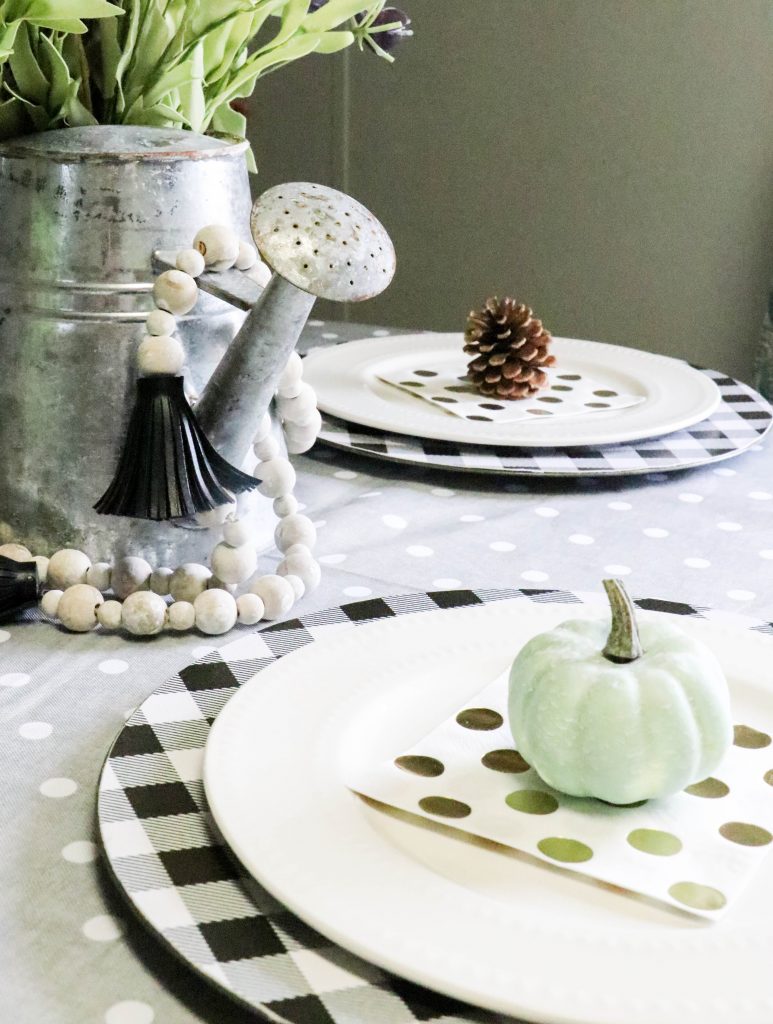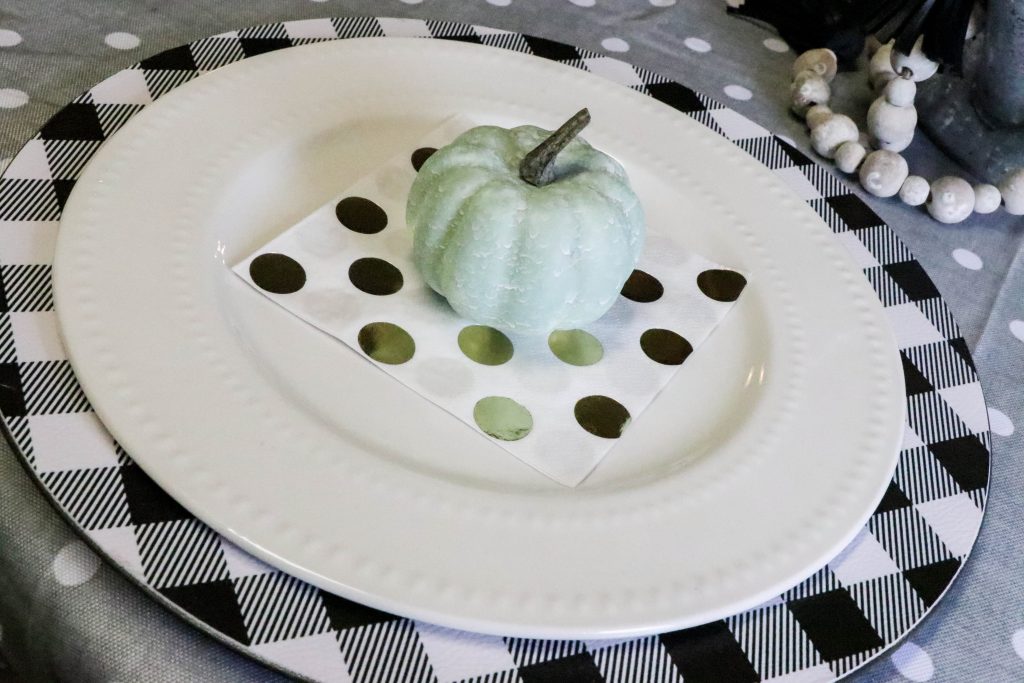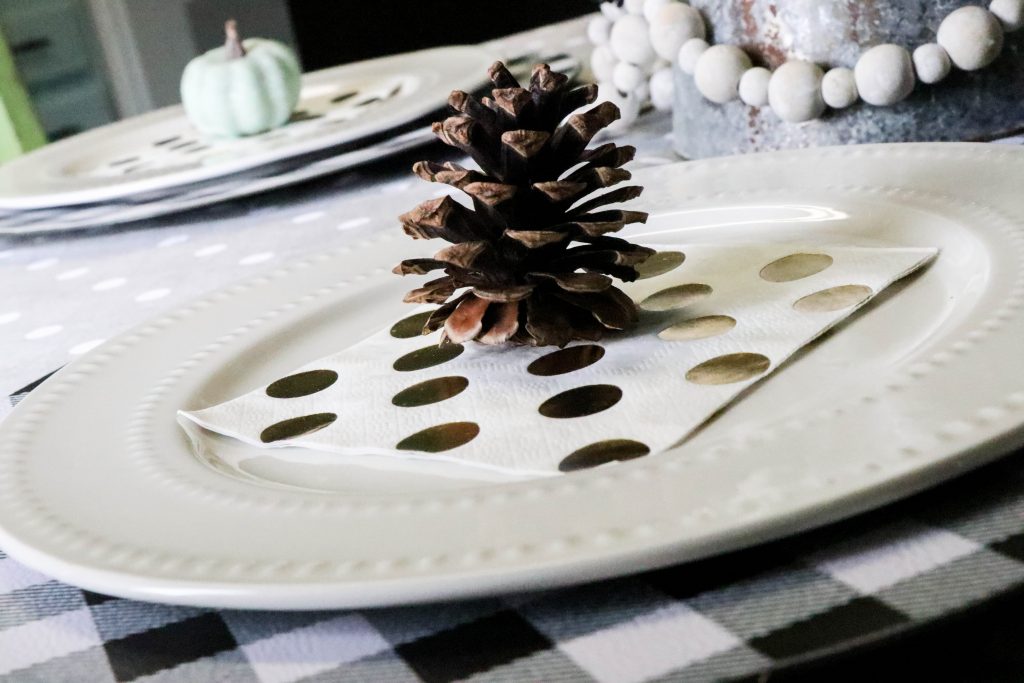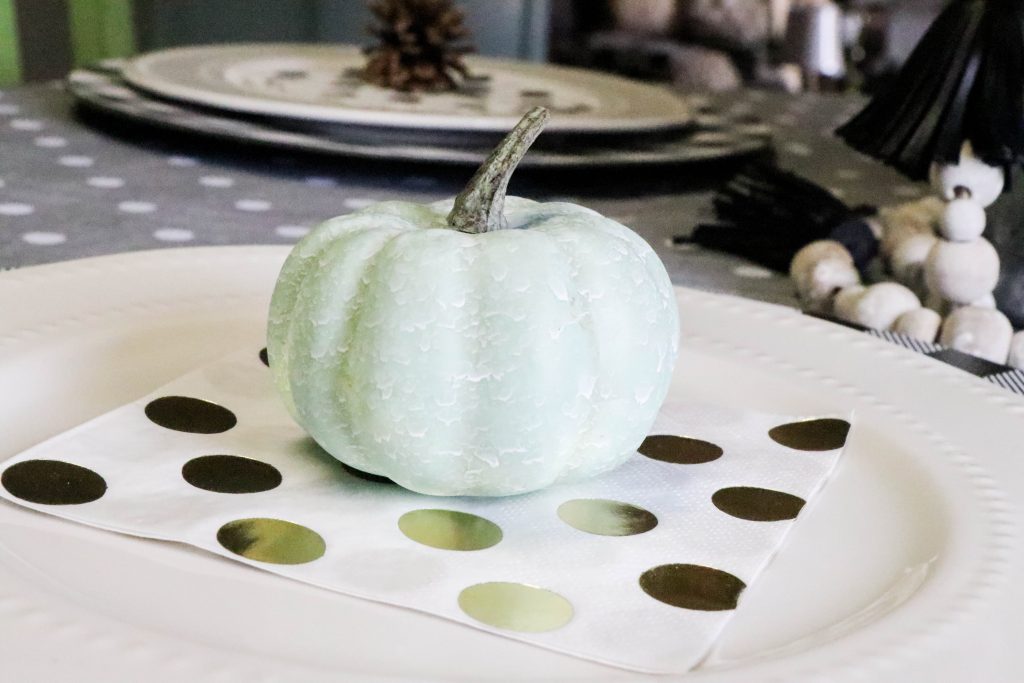 PIN FOR LATER!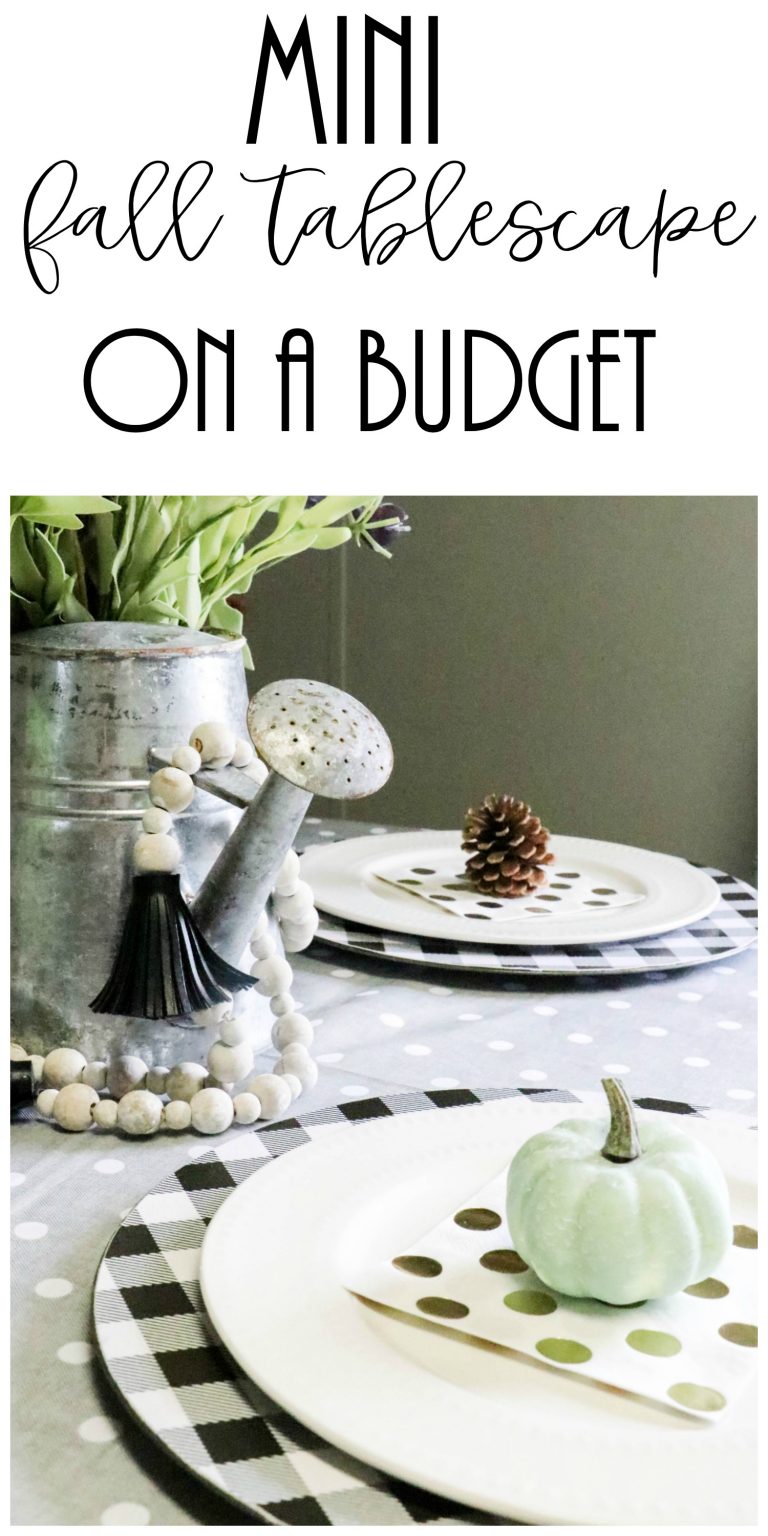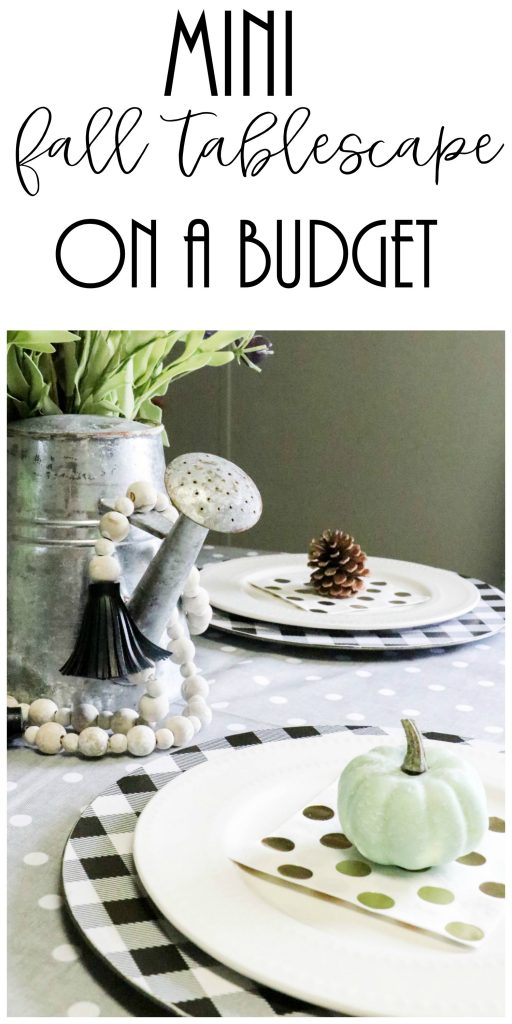 Be sure you are following along on Social Media and by Email (the ONLY way you will see ALL of my posts! But don't worry- NO SPAM from me!)
Facebook/Instagram/Pinterest/Email