Has there ever been something that you have been dying to try, but you just never have taken the time to actually do it? LOL. I am sure I am not alone here! I have been wondering how to age galvanized metal FOREVER, but I JUST NOW finally did it- and oh my goodness!!!! I am in loooooove.
The process was so stinkin' easy, and the outcome was even better than I expected! I just had to share my experience with you!
So, here is what I used:
White Distilled Vinegar
Sanding Block
Old Rag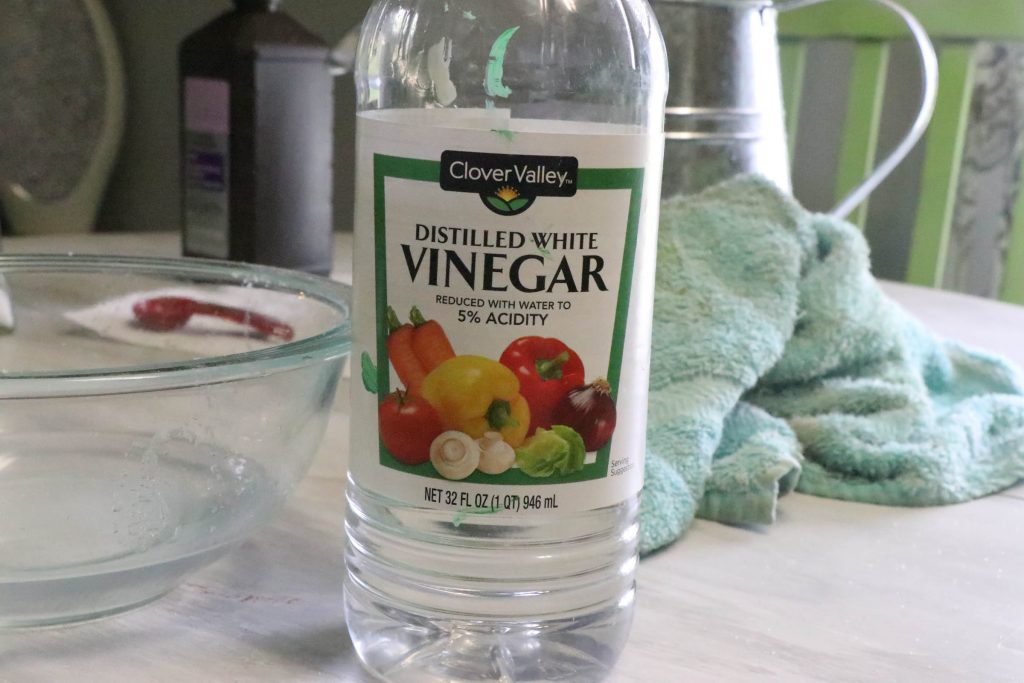 So, here is what I started with. I found this watering can for $5 in the Target Dollar Spot! I knew I wanted to do this process on it, so the price was perfect, just in case things didn't go as planned!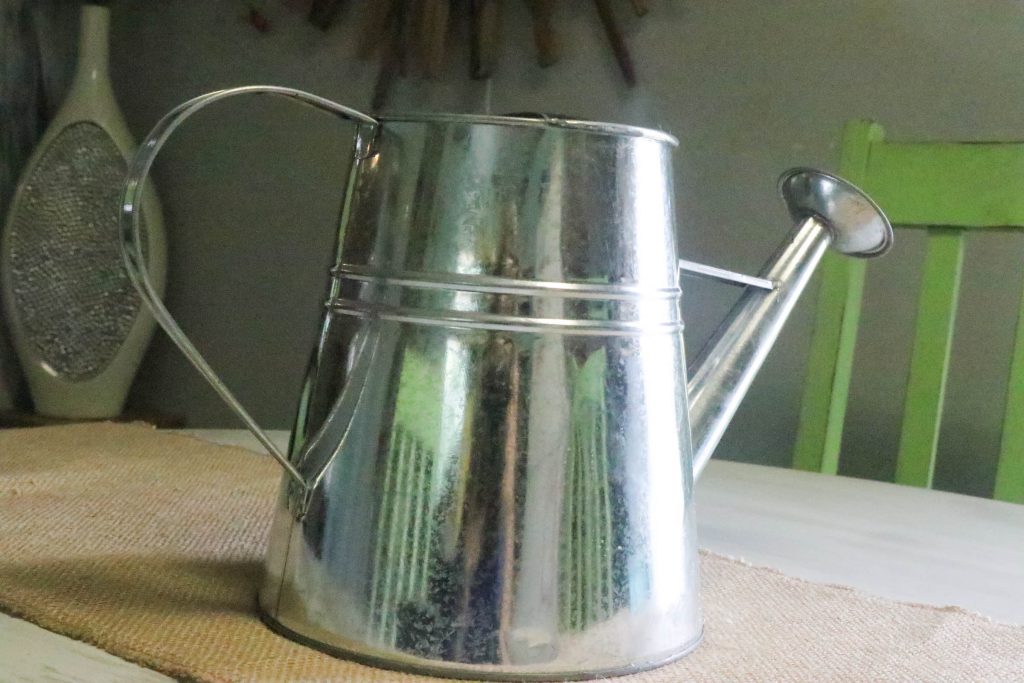 This is not bad at all, but I love the old, rusted look much more- personally!
So here is what I did!
I took my sanding block and sanded all over the watering can lightly. I tried to give a little extra attention to the edges. I didn't "sand" much at all…just gave it a good run down lightly.
Then, I took a bowl and filled it with vinegar–no measuring- just put plenty because you will be dipping your rag into the bowl to soak it. No picture of this, but you know how to fill a bowl with vinegar! LOL.
I then took my rag, dipped it in the vinegar and rubbed it all over my watering can a couple of times. Then, I dipped my old rag into the vinegar and made sure it was good and covered but not dripping and laid it on my watering can for a couple of hours…just letting the vinegar soak into the can through the rag.
I then flipped the can over and did the other side the exact same way.
I apologize that I didn't take pictures of this, but literally, it is so self explanatory!
This was so easy because I just left it and did other things. I then came back to it being a perfectly rusted look! EASY!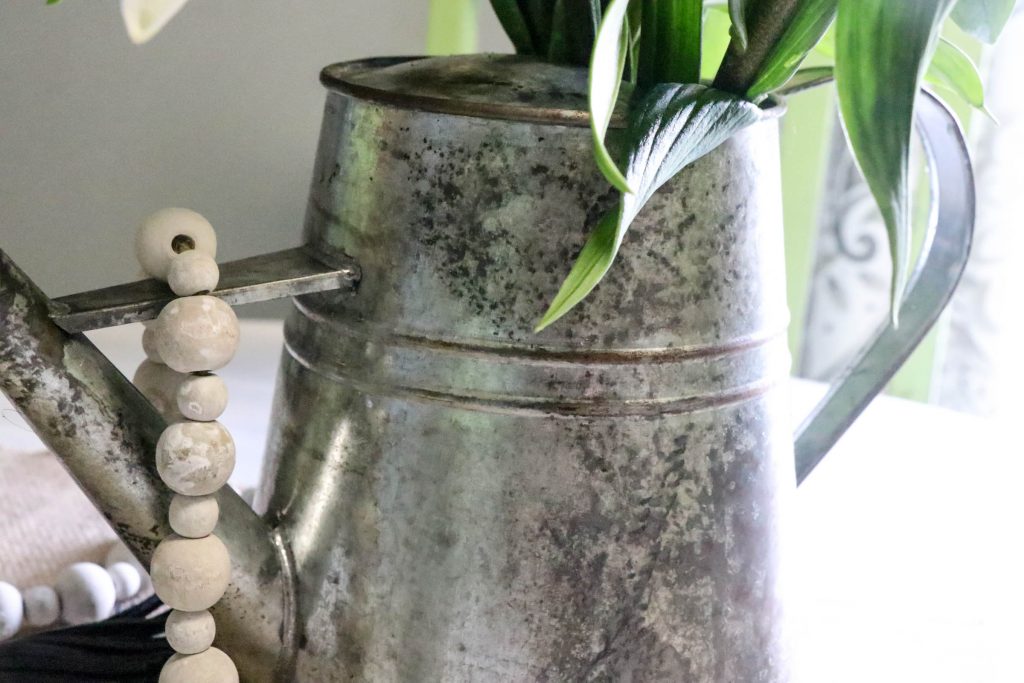 I am truly in love with how this DIY attempt to age galvanized metal turned out!!!!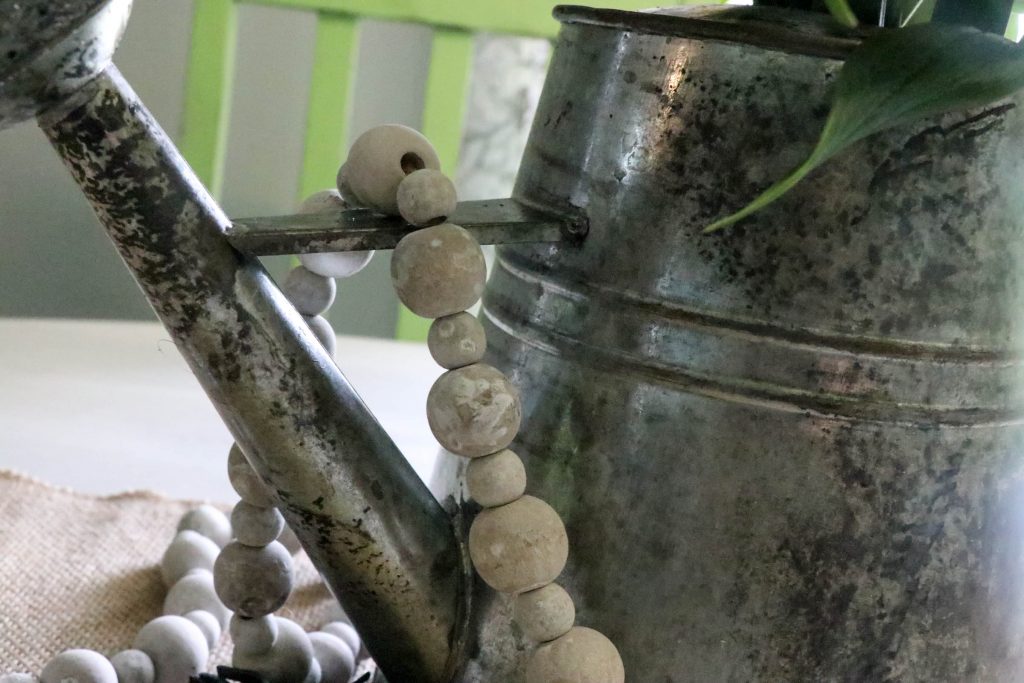 If you follow me on Instagram, you probably saw my post about these flowers 🙂 My husband went to the grocery the other day and came back with 2 bouquets of these beautiful lilies for me. Bless him! They are gorgeous, and I am loving them in my new watering can vase!!!!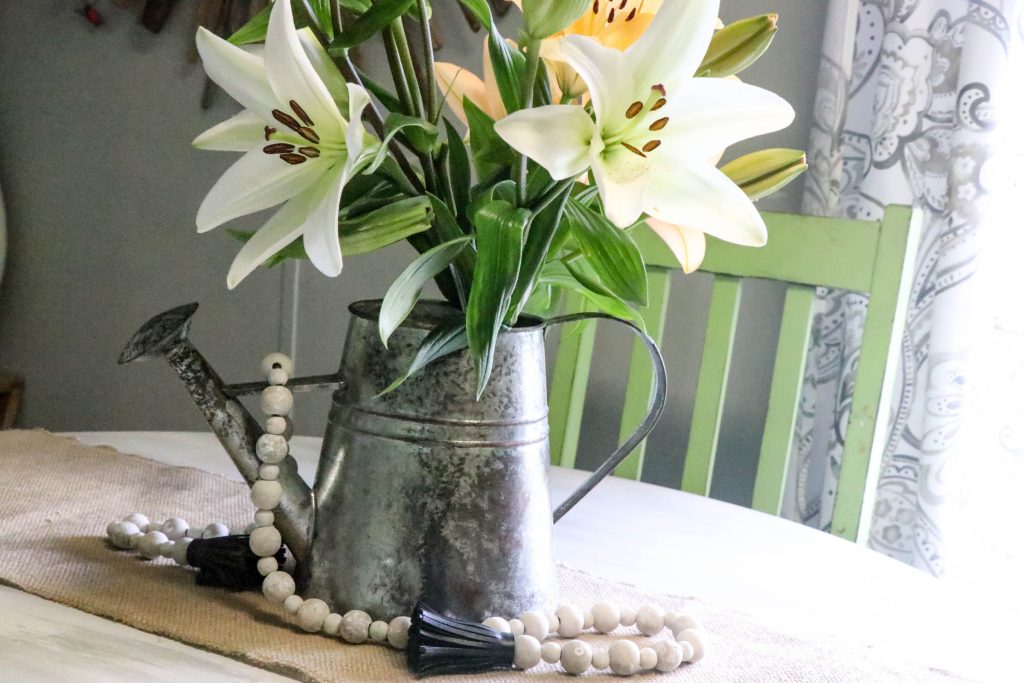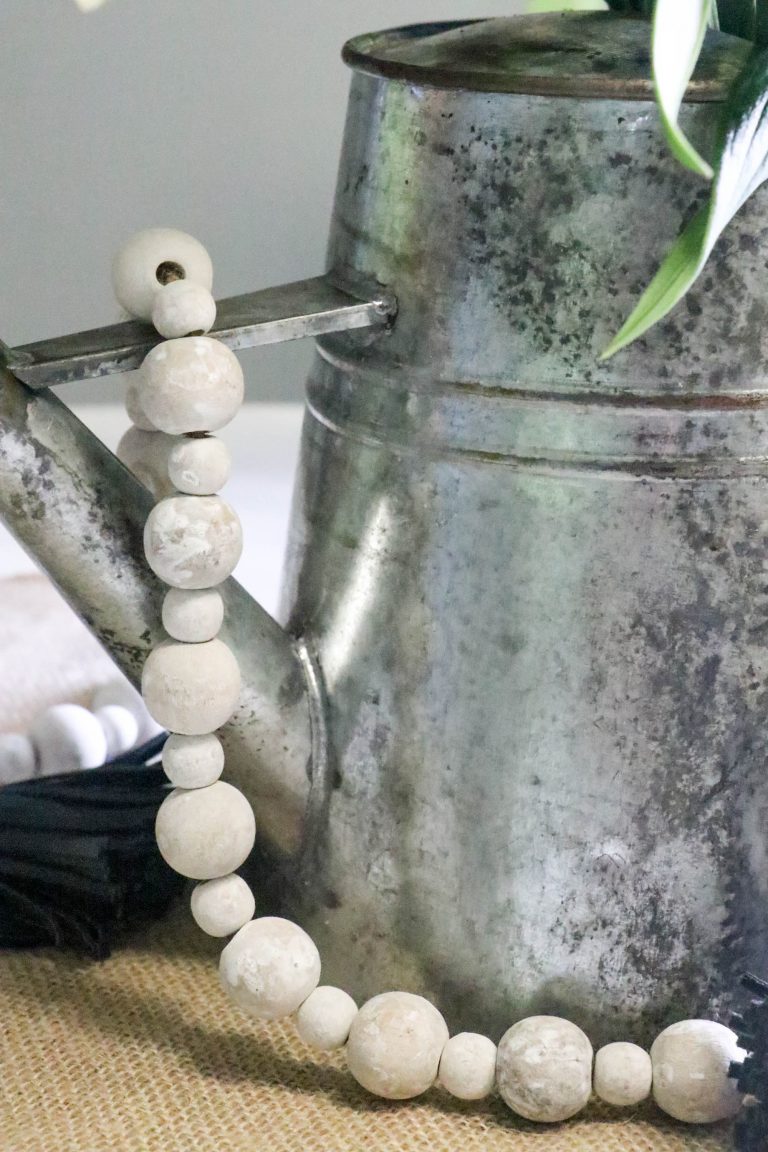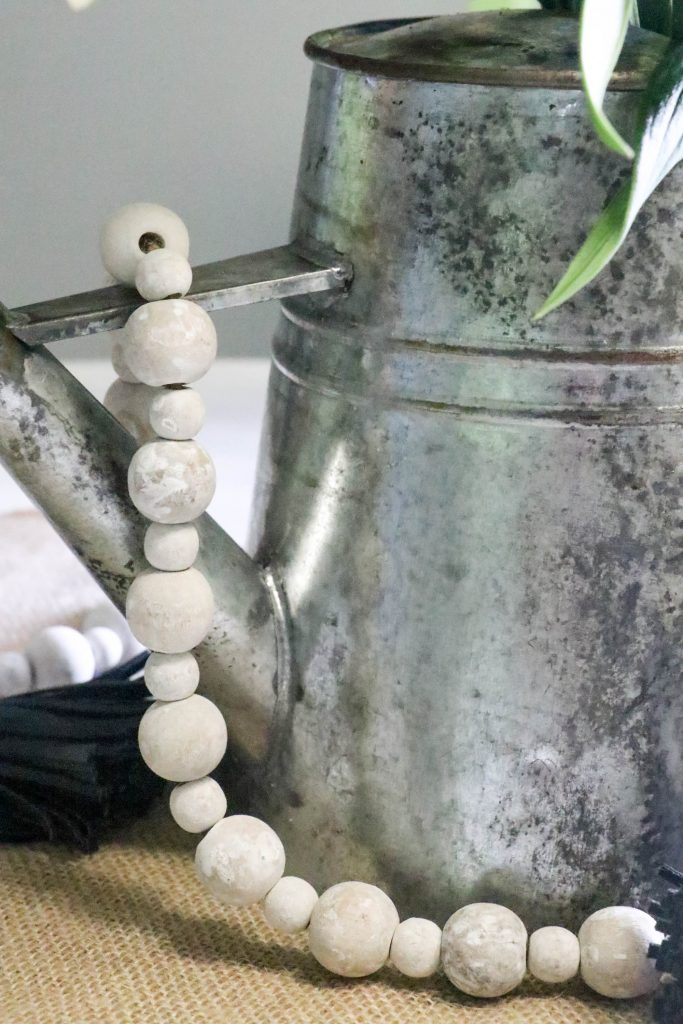 So, what do you think???? I am seriously about to go buy ALL THE shiny galvanized things! Have you ever tried to age galvanized metal? Now you know how!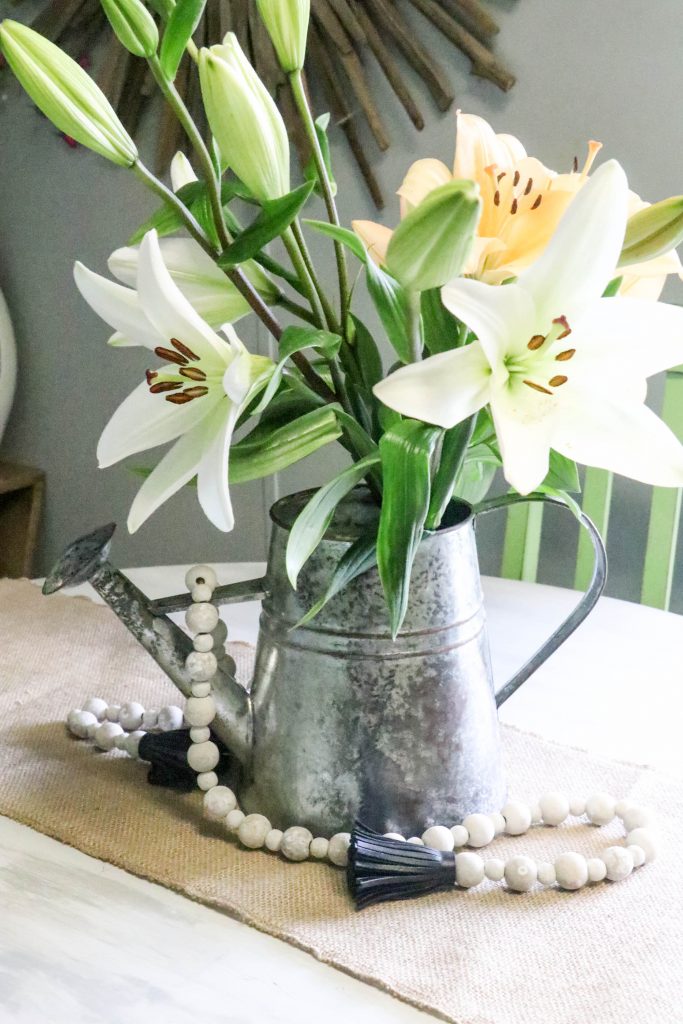 You probably need to PIN THIS ONE!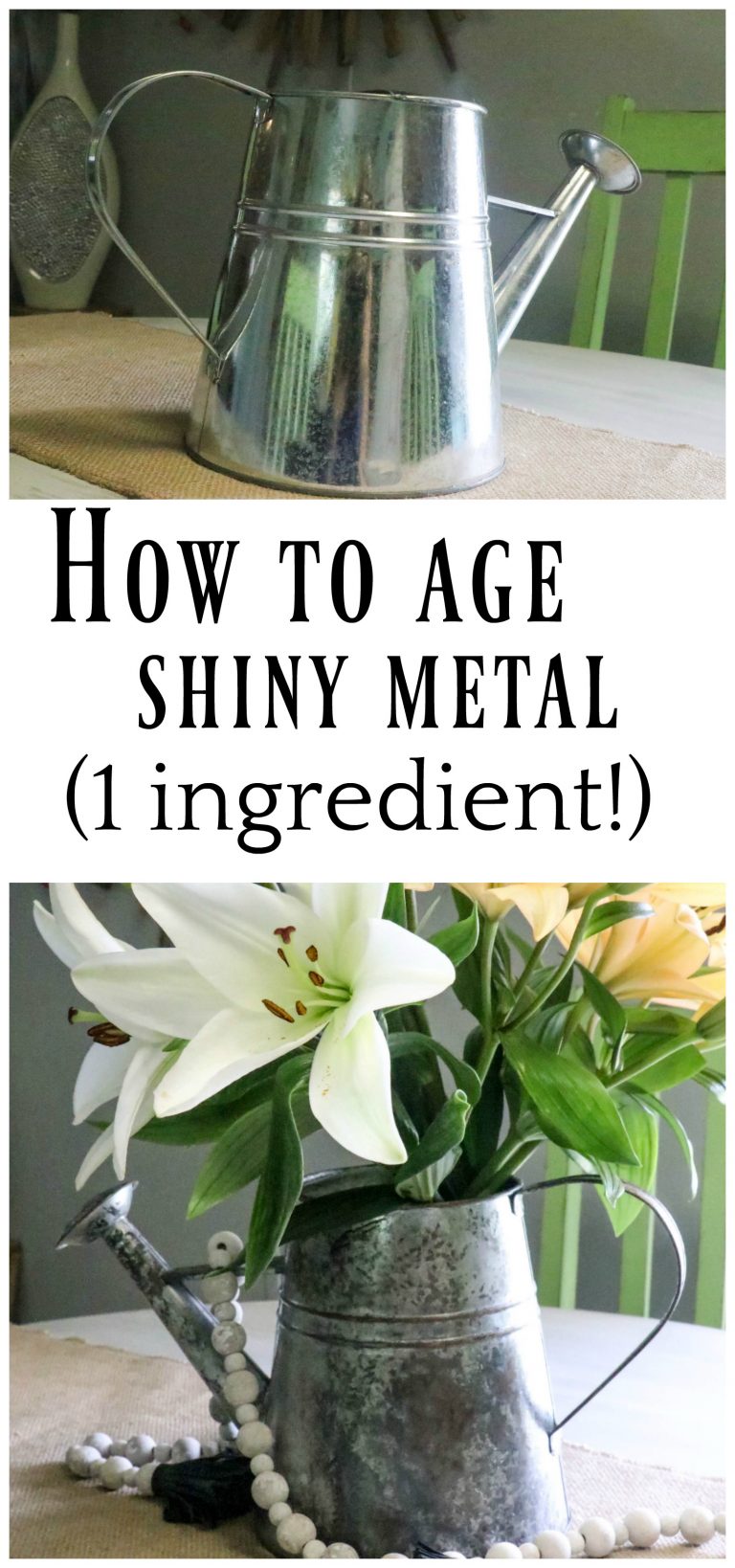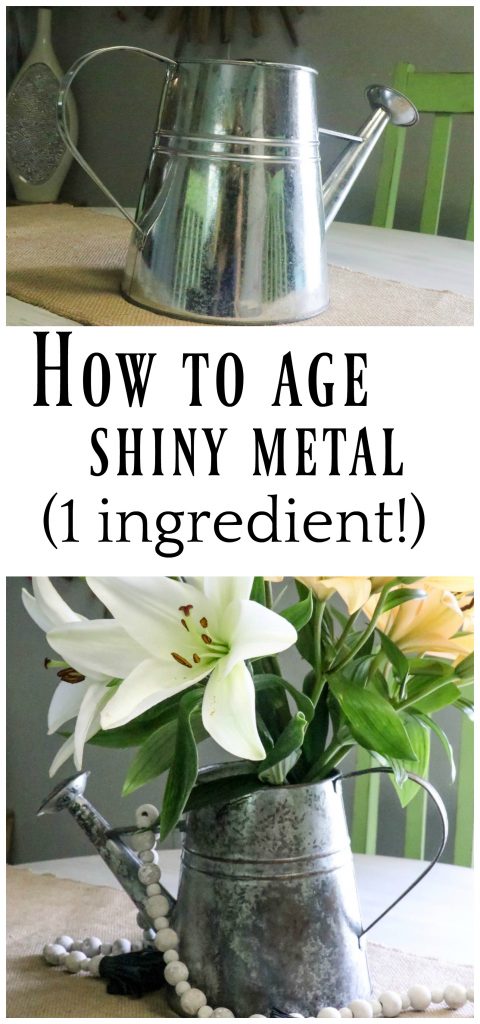 Be sure you are following along on Social Media and by Email (the ONLY way you will see ALL of my posts!)
Facebook/Instagram/Pinterest/Email