Have you ever been to a store and looked at something and thought, " I can totally do this, and for MUCH cheaper!" Well, I do that all the time. LOL. Sometimes, it isn't cheaper, if I am totally honest. Other times, it is wayyyy cheaper….and THIS DIY Dollar Tree Rope Vase project is one of those that was way less expensive AND just as pretty! Win Win!
You see, everywhere I go, I have been seeing these rope vases. They even have rope lamps, pendants, candlesticks, etc…. I have seen TONS at Kirkland's recently! I went ahead and got on their website to grab a few pictures of some examples!
Each of these items range from $14.00-$90.00! This simple pendant is $89.99 HOLY COW!
But, have no fear. We can make us a beautiful DIY Dollar Tree Rope Vase for a mere $2.00!

So, here is what you need:
1 package of nautical rope (Dollar Tree)
1 hurricane vase (Dollar Tree)
hot glue gun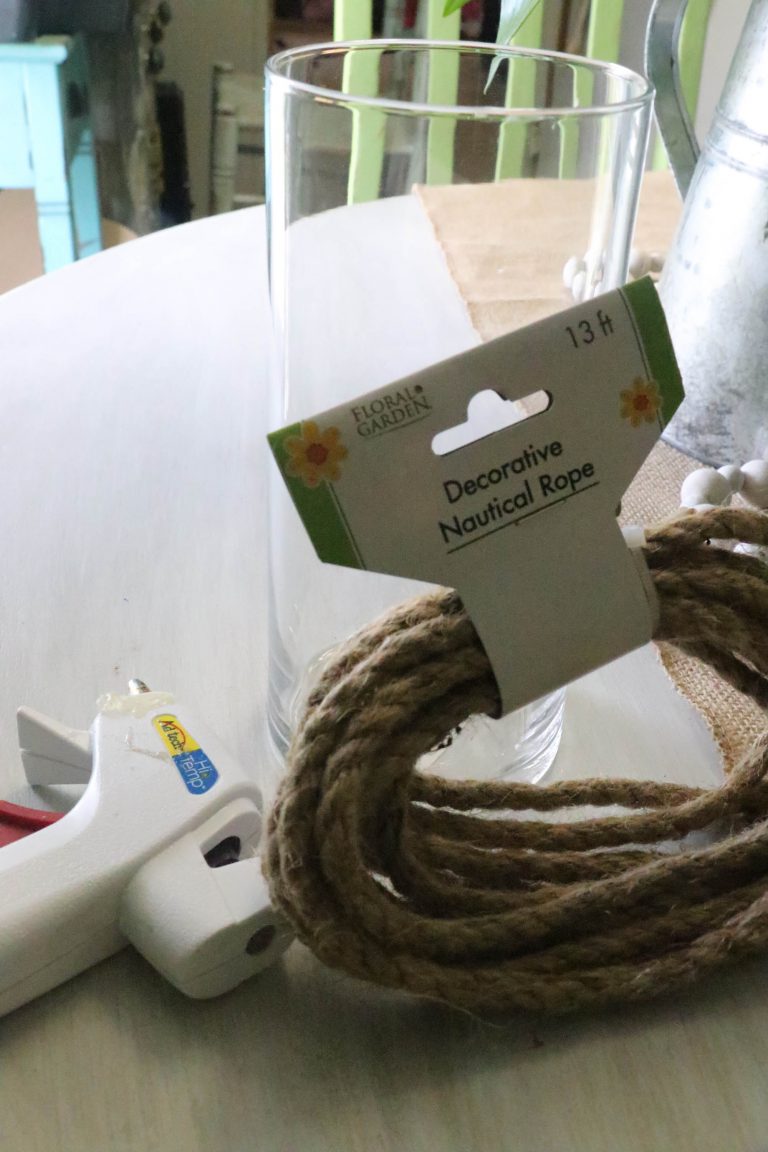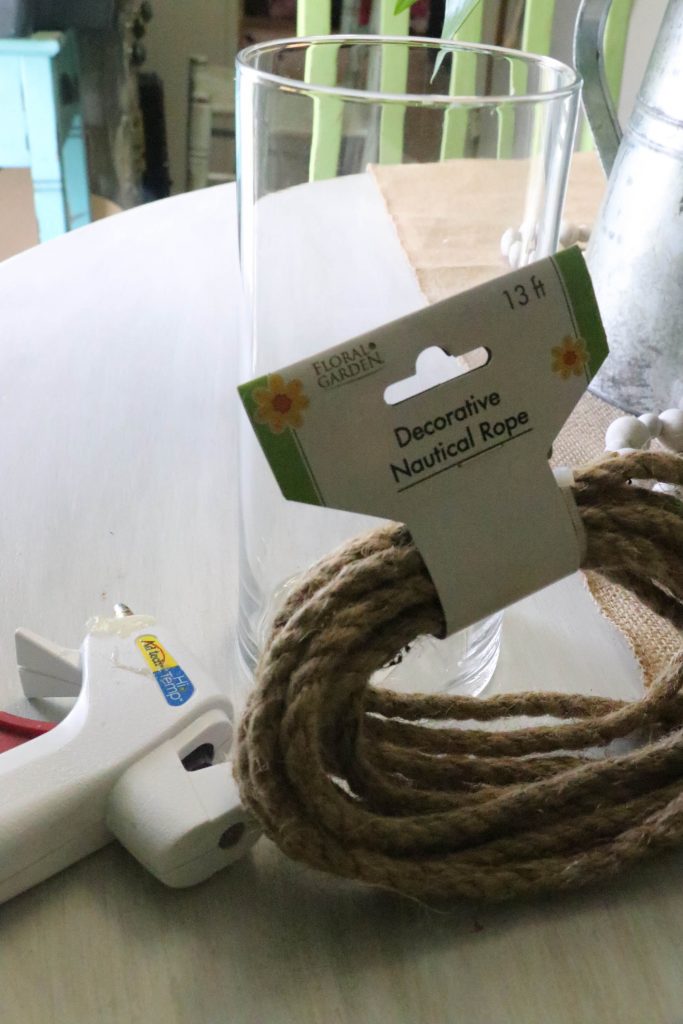 It is so simple that you pretty much don't even need a tutorial!
Just take your rope, dab a small amount of hot glue onto the very end and place it on your vase wherever you want to start. I am doing mine towards the middle. I want there to be glass on the top and the bottom. It is up to you where you put yours.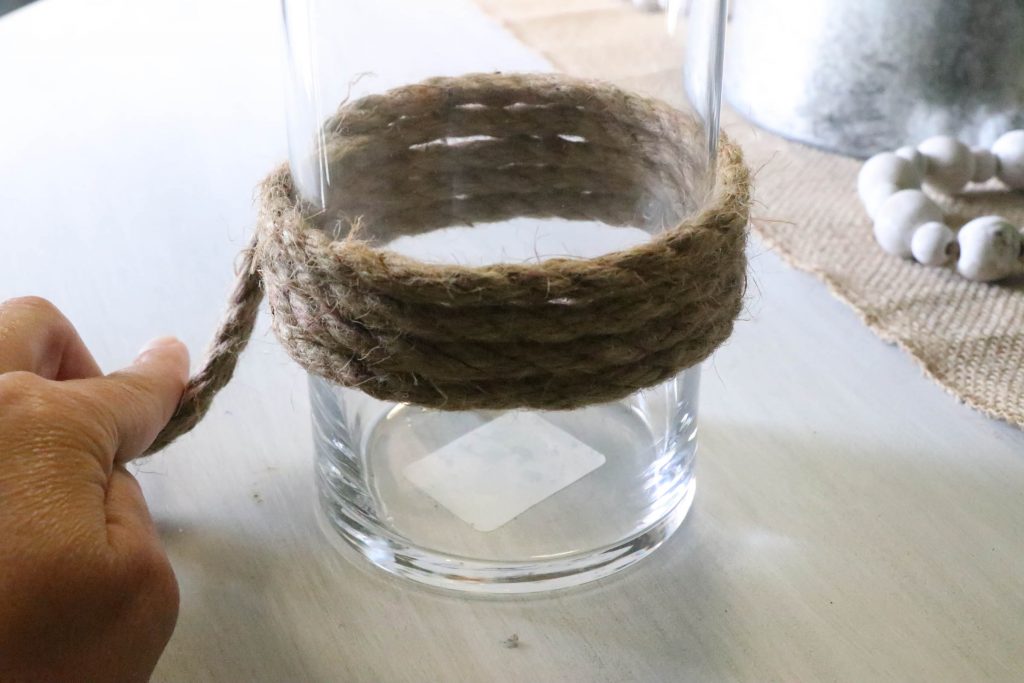 After you have done that, simply take your rope and wrap it around over and over, making sure it is tight and against the former piece. At the very end, glue the last part of the rope to your vase and BAM….done! You now have your very own DIY Dollar Tree Rope Vase. I am almost embarrassed at how easy this is! But seriously. How cute?!?!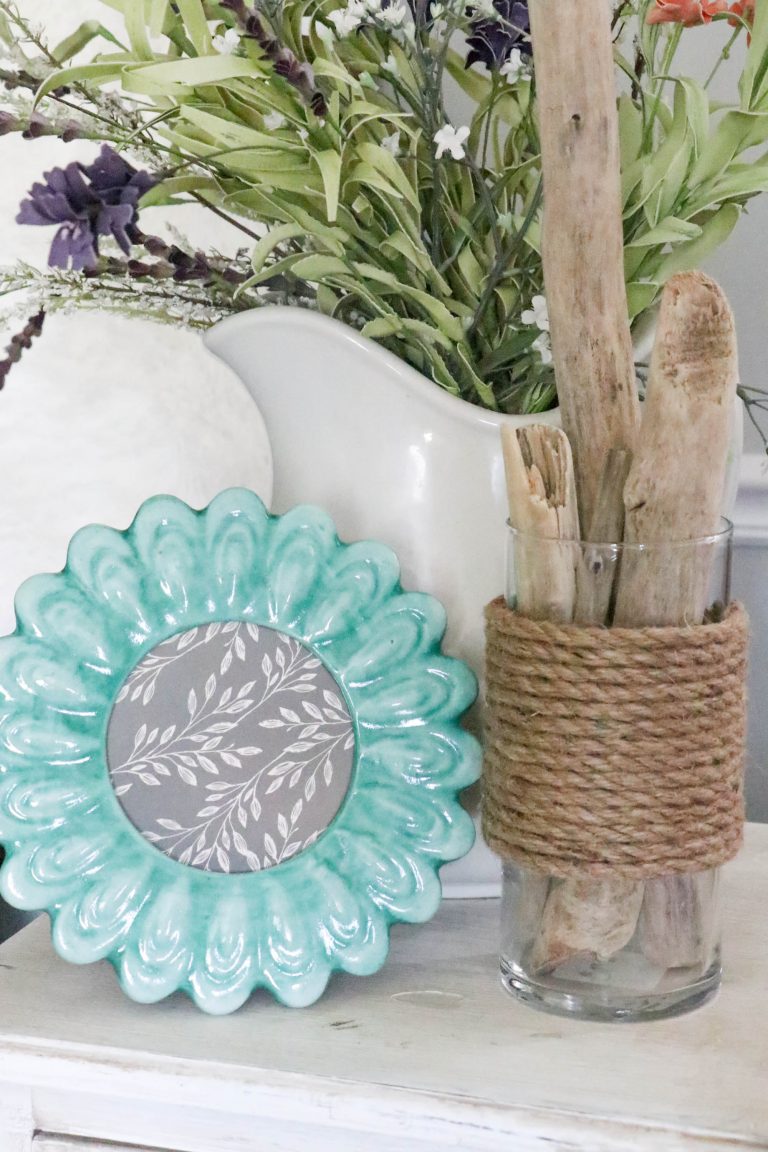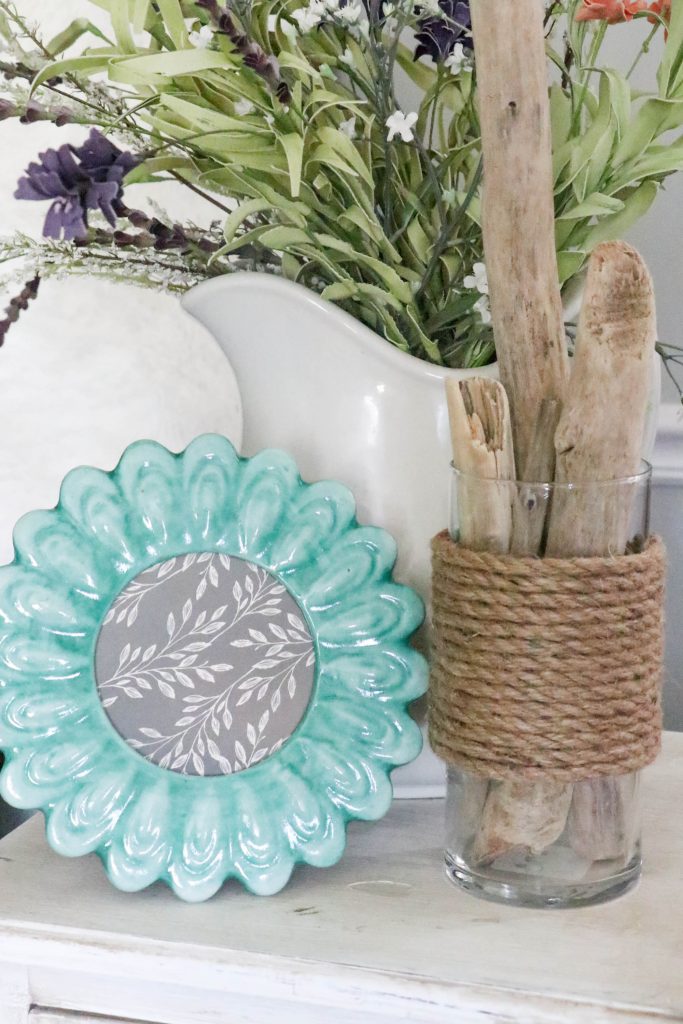 For mine, I decided to just add some driftwood, for a very simple look. I didn't add anything to the outside of the rope…just left it as is and added the driftwood that I found at the lake for free, and done!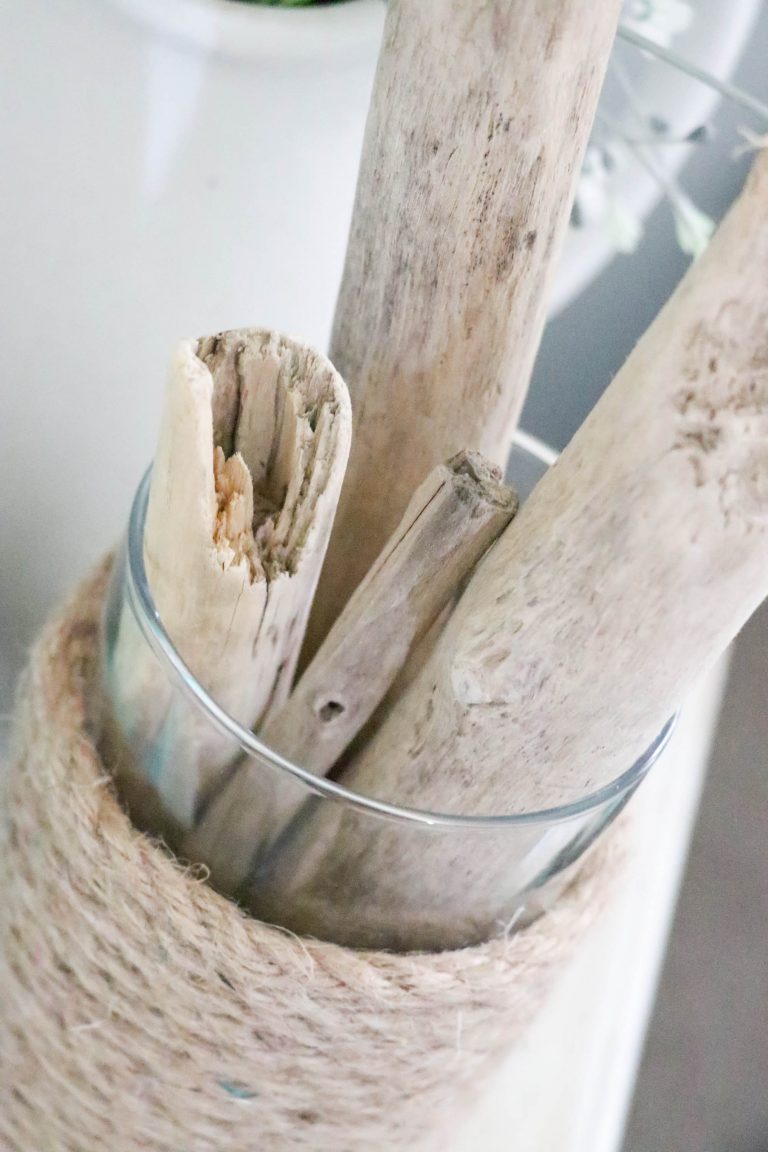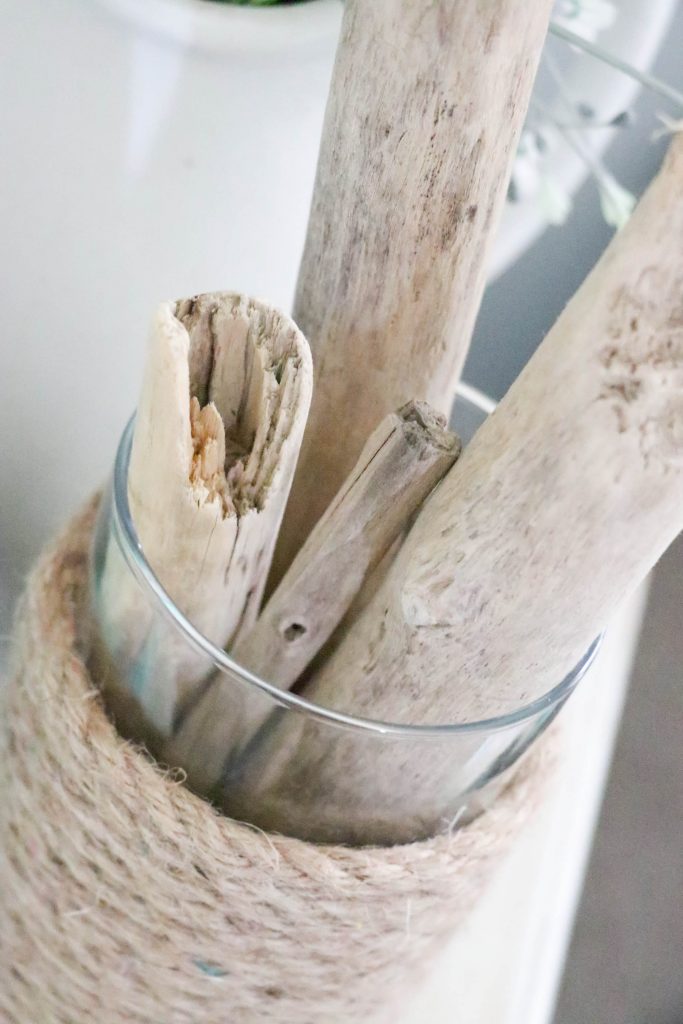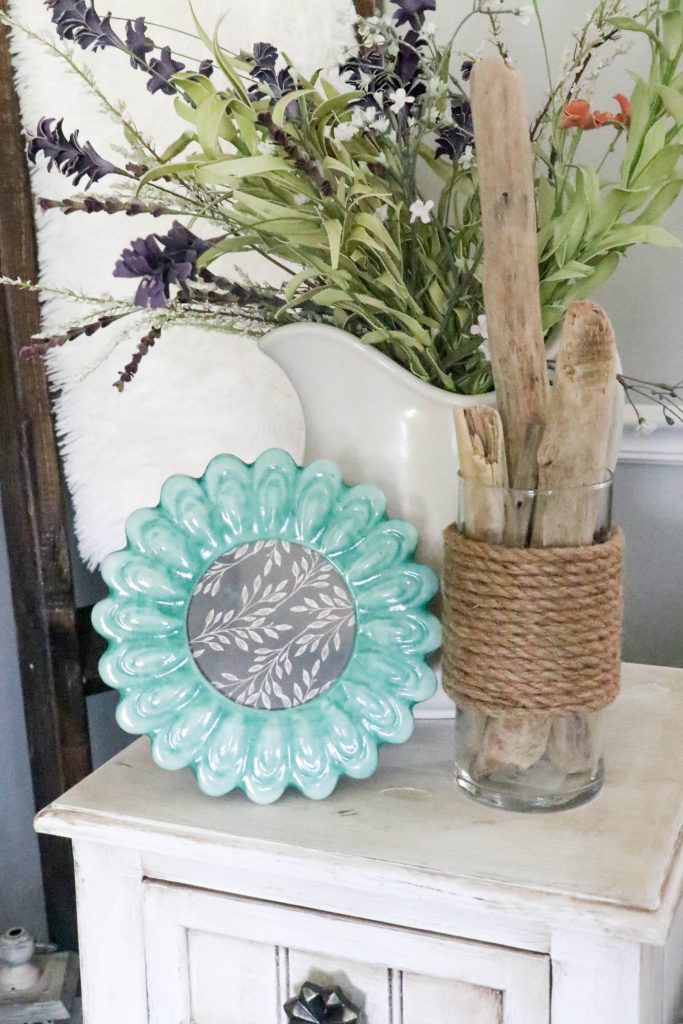 Some other ideas:
Take a shell, sand dollar, star fish—hot glue to the outside of the vase for a beachy look!
Take a burlap flower or any other type of flower and glue to the outside!
Fill the vase with sand, shells, pebbles, clear beads, etc as a filler. Fill with flowers or anything! Even plain sticks would be really cute!
Possibilities are endless! For $2.00—-you just can't beat it with a stick!
PIN THIS FOR LATER!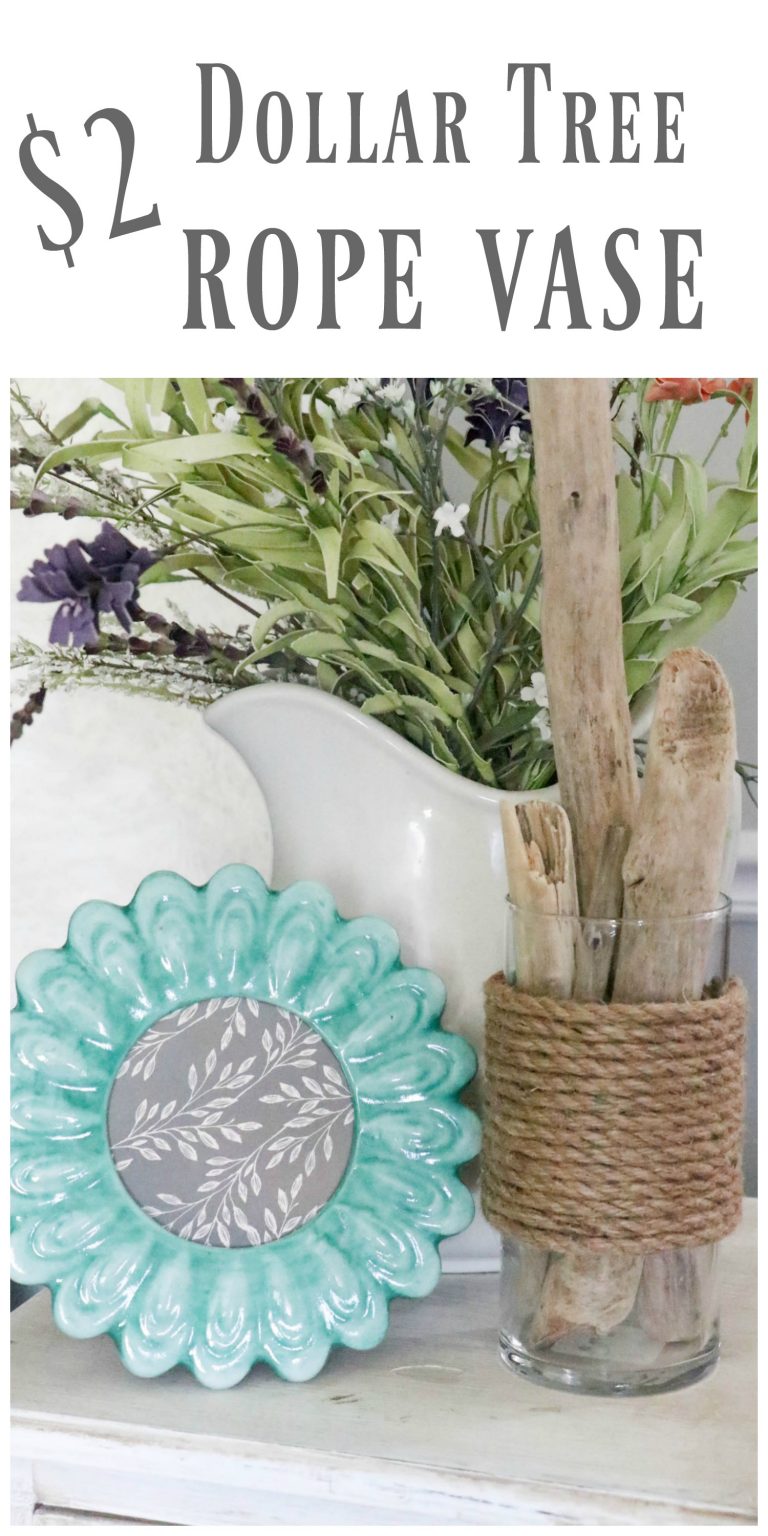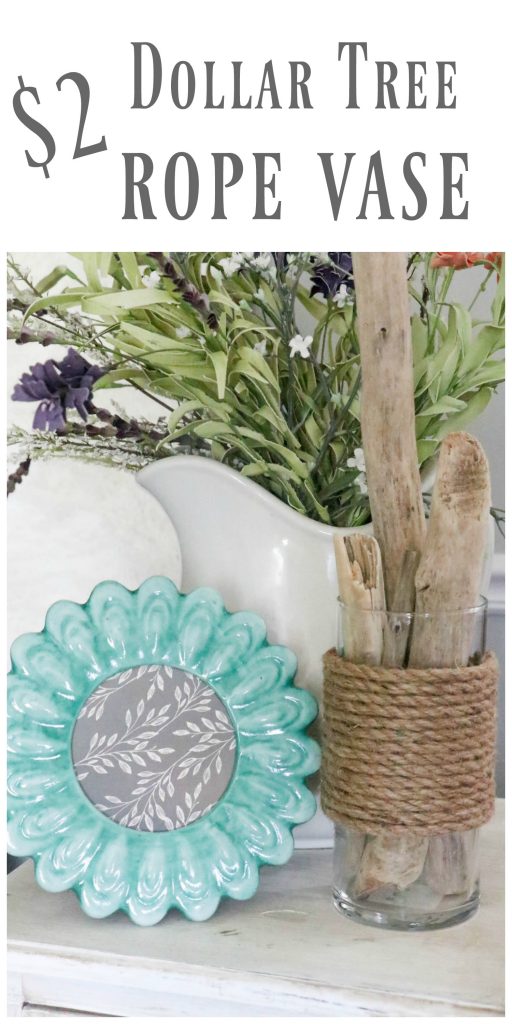 Be sure you are following along on Social Media and by Email (the ONLY way you will see ALL of my posts! But don't worry- NO SPAM from me!)
Facebook/Instagram/Pinterest/Email