These gold frames are a customer's that were brought to me for me to paint for her baby girl's nursery. I truly do love the gold in and of itself…but these were kind of cracked and in rough shape, and she wanted them to match her vintage style bedroom. So, what is a girl to do? A super simple Vintage Frame Makeover!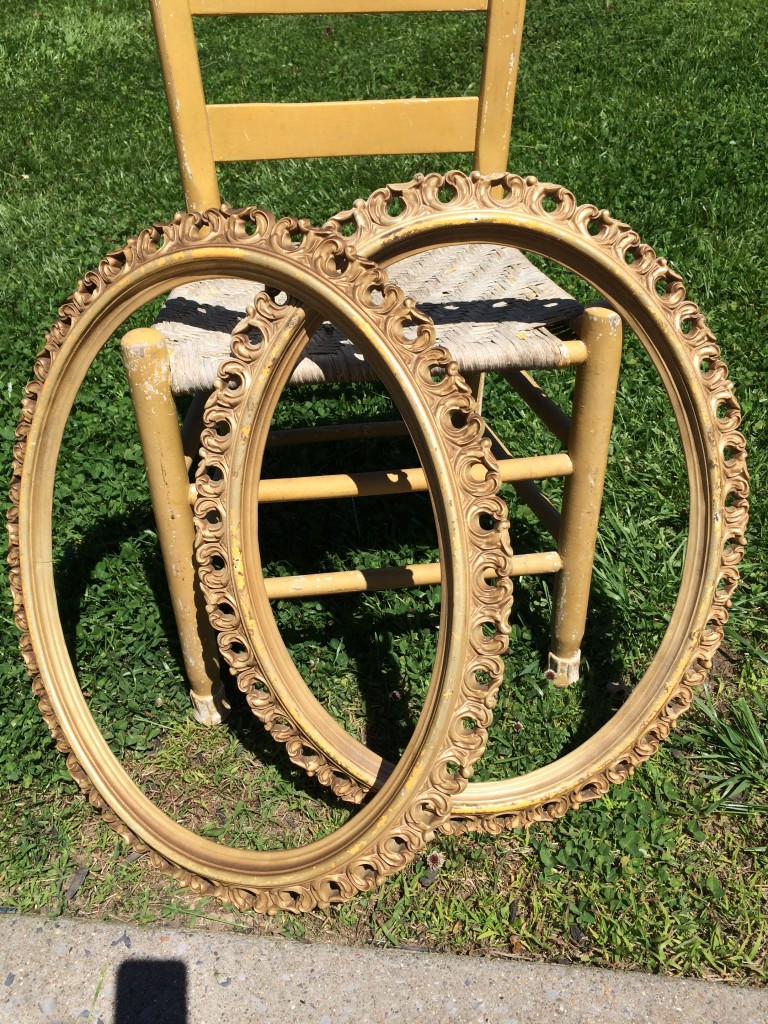 She wanted to use an aqua/teal color, and she wanted them to have a distressed and washed out look. I had some Glacier (light aqua) chalk paint on hand that I put one light coat on with a chip brush. I barely went over the frame with a light coat. I then let that dry. Here is the frame after the light coat of Glacier.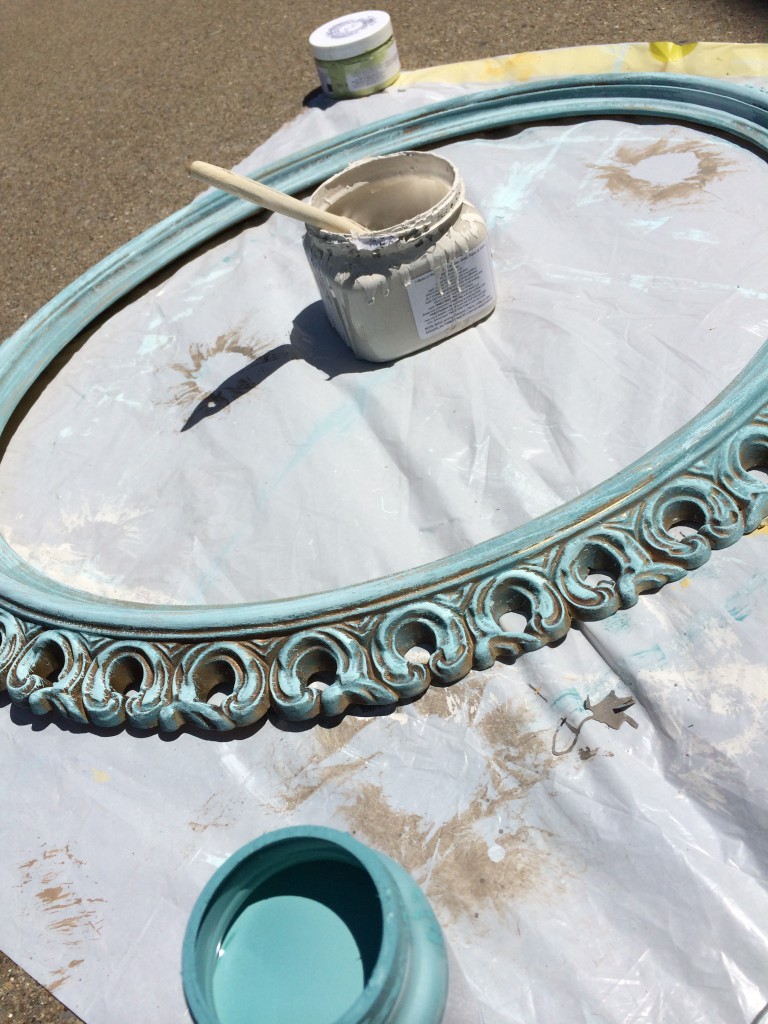 Wow! This vintage frame makeover is already looking AWESOME! I was pretty excited about these frames, to be honest…and I just knew she would love them too!
After the lighter coat, I went over them with the darker color~Agave. (This is Waverly Inspirations from Walmart! I found it the other day on accident. It must be a fairly new line of chalk paint. It comes in little 8oz bottles for around$5. Great for smaller projects. ) I took the same chip brush (still had paint on it from a few minutes before- these dried in a mere 5 minutes max!), and I dipped in the "" and very lightly went over the Glacier. I wanted to still be able to see the vintage gold coming through the crevices, and it did. I think they turned out beautifully, and most of all- the customer LOVED for her little angel's room~so that is the most important part!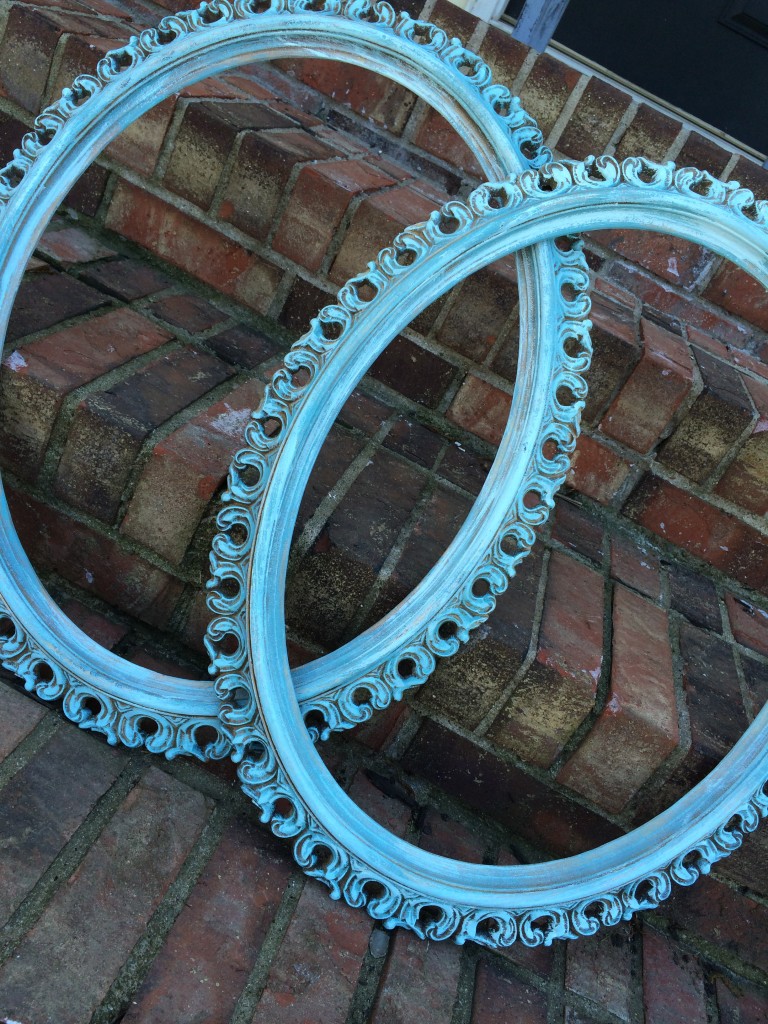 This was a very quick and easy vintage frame makeover, and ANYBODY can do it!! The thing to take home from this re-do is to not be scared of the current look of something. Anything can be painted and re-done, and it is so much fun to watch the change! This is a very budget friendly makeover! What do you have laying around that you could completely re-fab??
Pin for later!!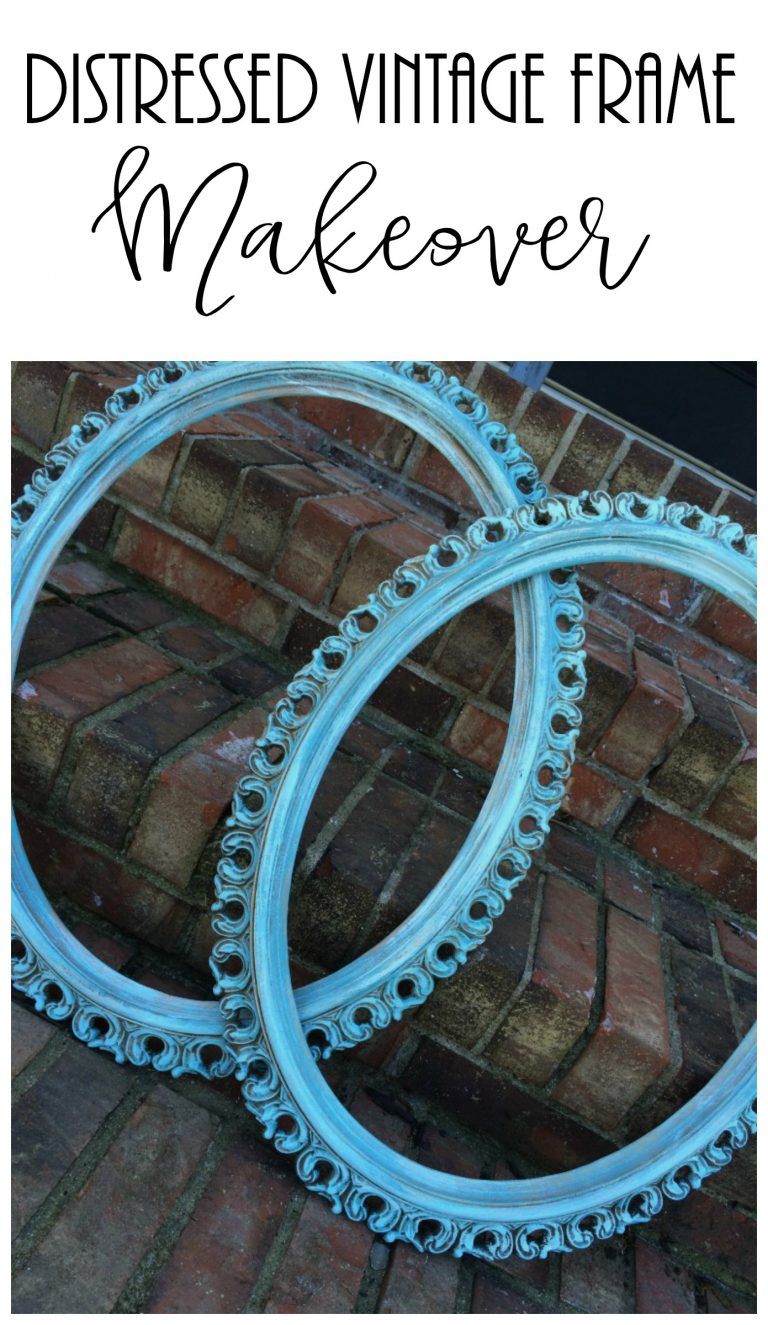 Be sure you are following along on Social Media and by Email (the ONLY way you will see ALL of my posts!)
Facebook/Instagram/Pinterest/Email