When most people think of a tablescape, they think of fancy schmancy all done up, over the top elaborate.
Well, if that was your first thought…you will be sadly disappointed when you see mine!
Listen, I DO love a beautiful fancy tablescape…in pictures and maybe for a fancy event. BUT, for my everyday home and my real life- that is just not realistic.
I decided that I wanted to do a little something for Spring this year because my table was just so bare! I did NOT want to spend much, and I wanted it to be super easy to move when time to eat….so, I took items that I had and went on a quick little shopping trip to Hobby Lobby!
After spending roughly $15-20 at Hobby Lobby, I was set! With what I already had at home, plus this…I would have a gorgeous table setting that was budget friendly and so easy to put together!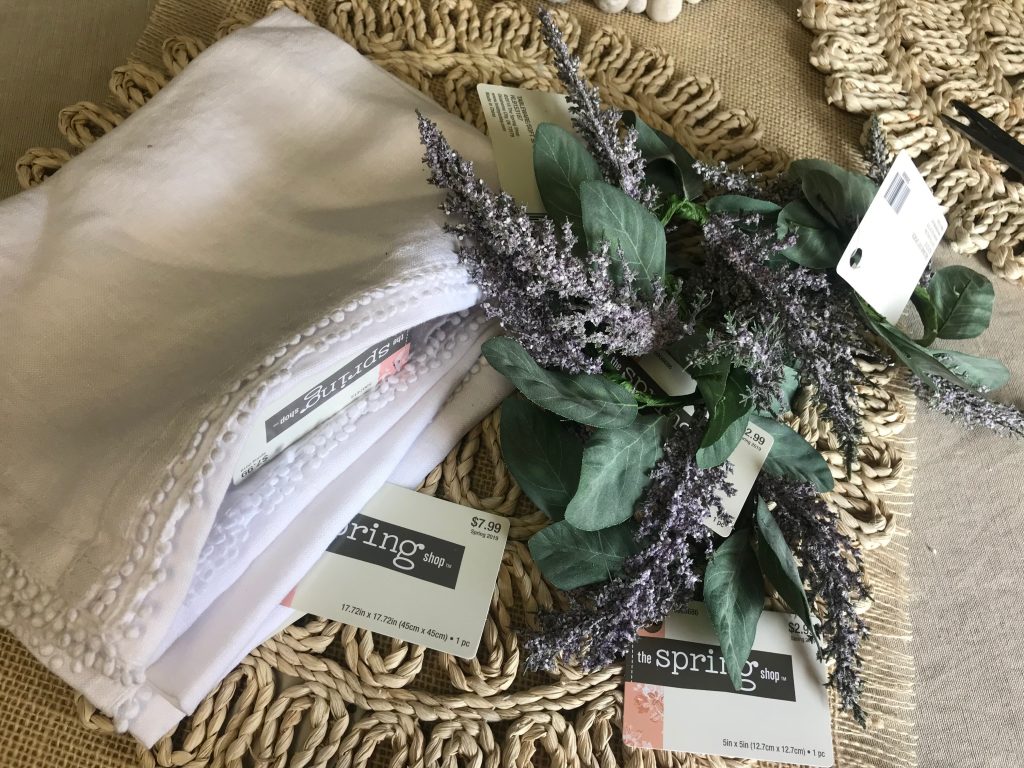 I picked up some white napkins with fun little pom pom detailing, lavender napkin rings and some super cute placemats! I already had the burlap runner and neutral tablecloth (in pic)!
I also already had beautiful white plates that I had gotten last year from the DOLLAR TREE, as well as lemons (that I had also gotten last year from THE DOLLAR TREE)! Put it all together and this is what I created!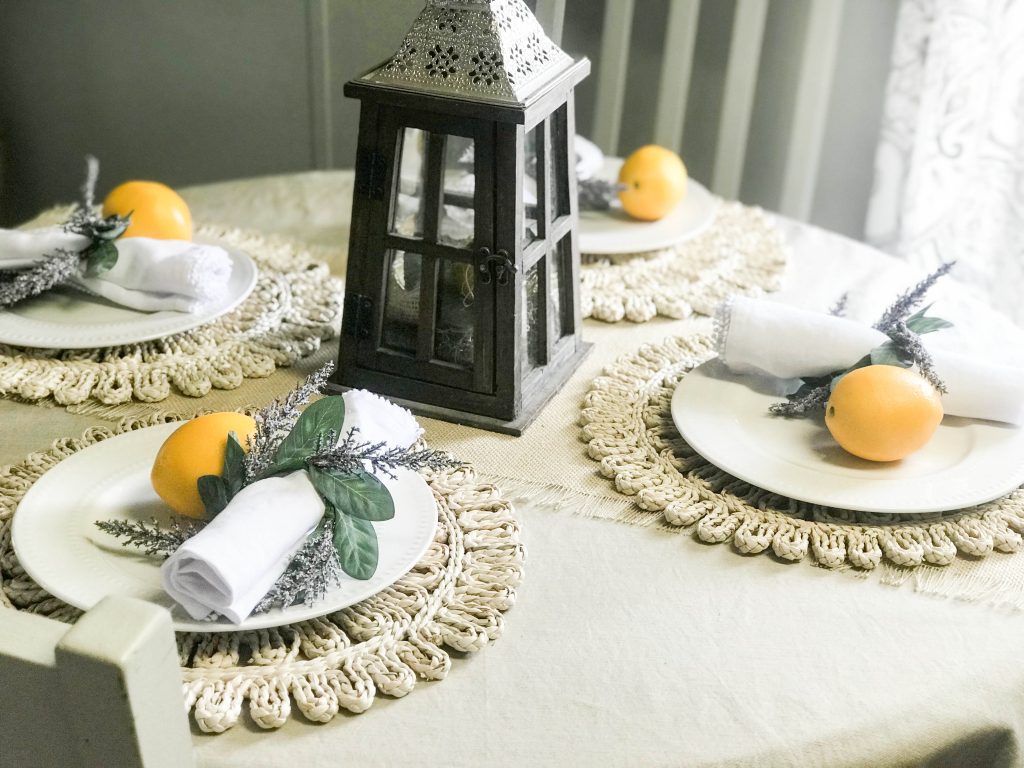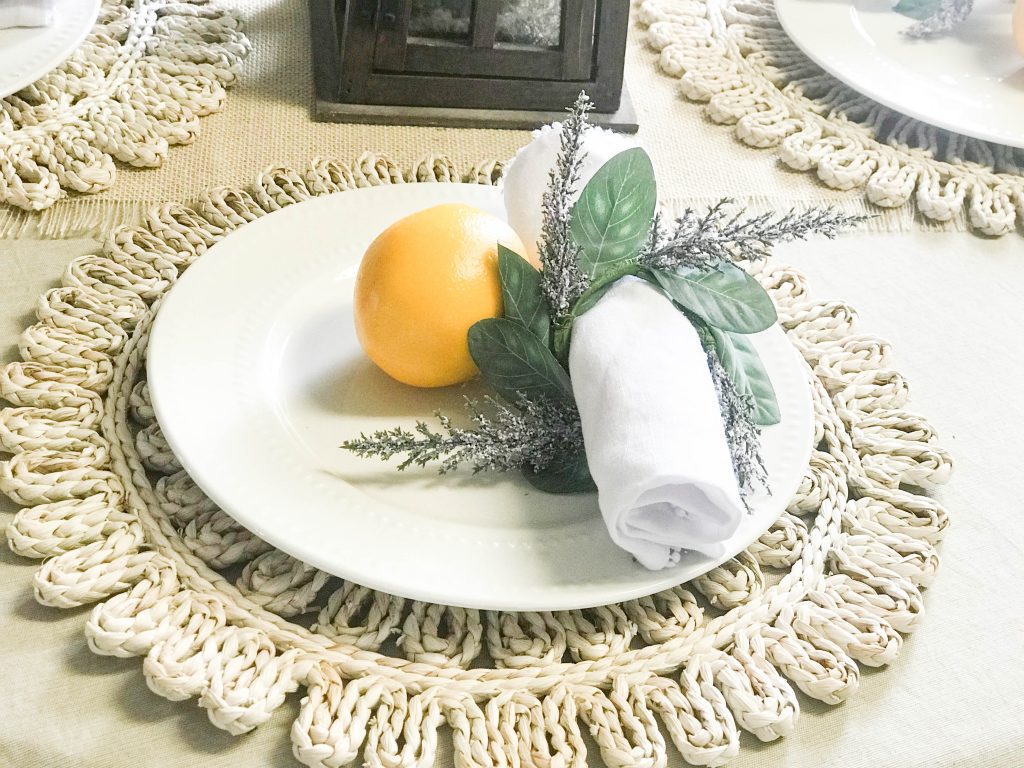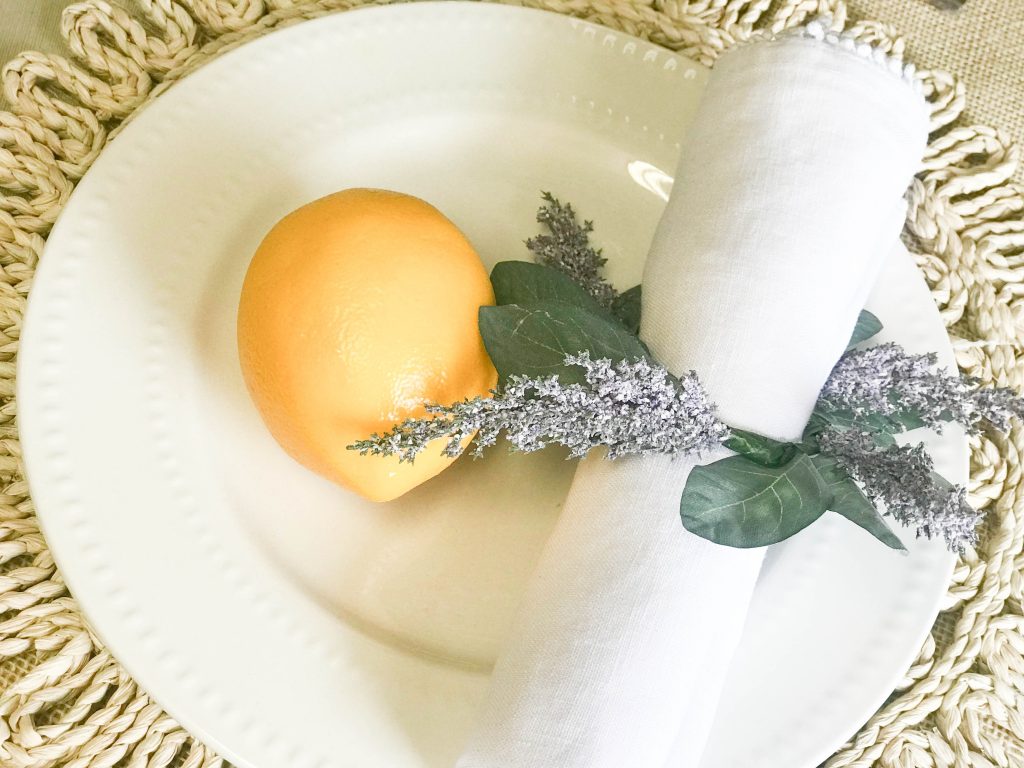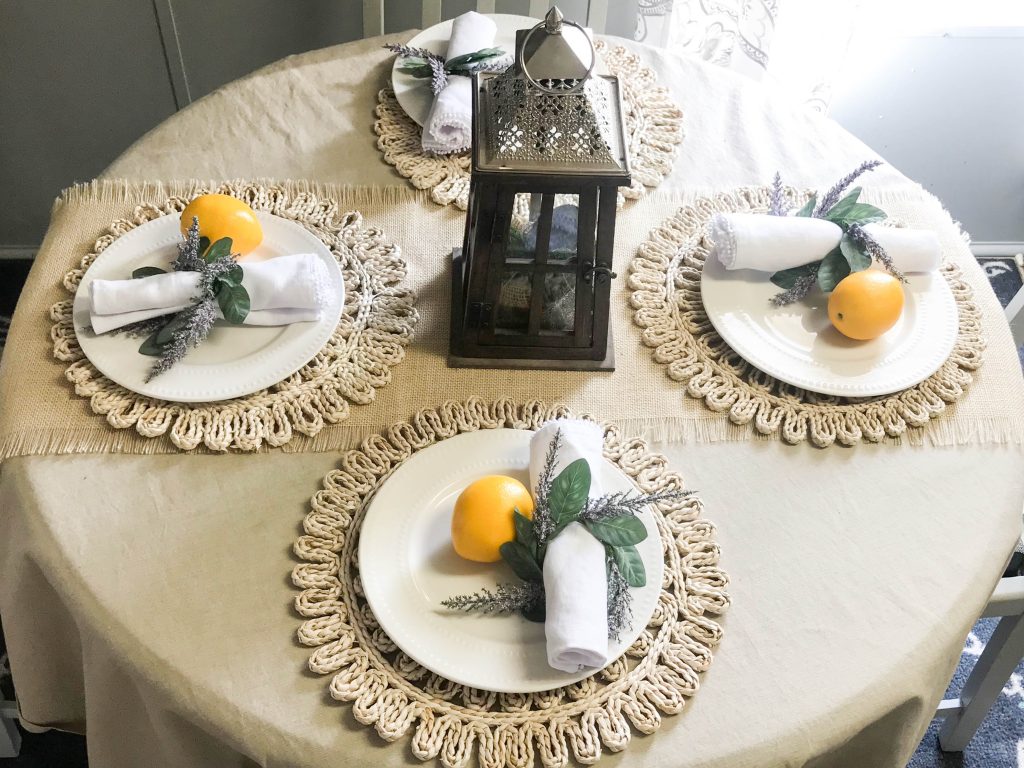 So, for around $20, I transformed my little round table with a beautiful SPRING look! What do you think?!?
P.S. The lantern is one I have had for yearrrrrrsssss….. I just love me a good lantern, don't you?
PIN FOR LATER!!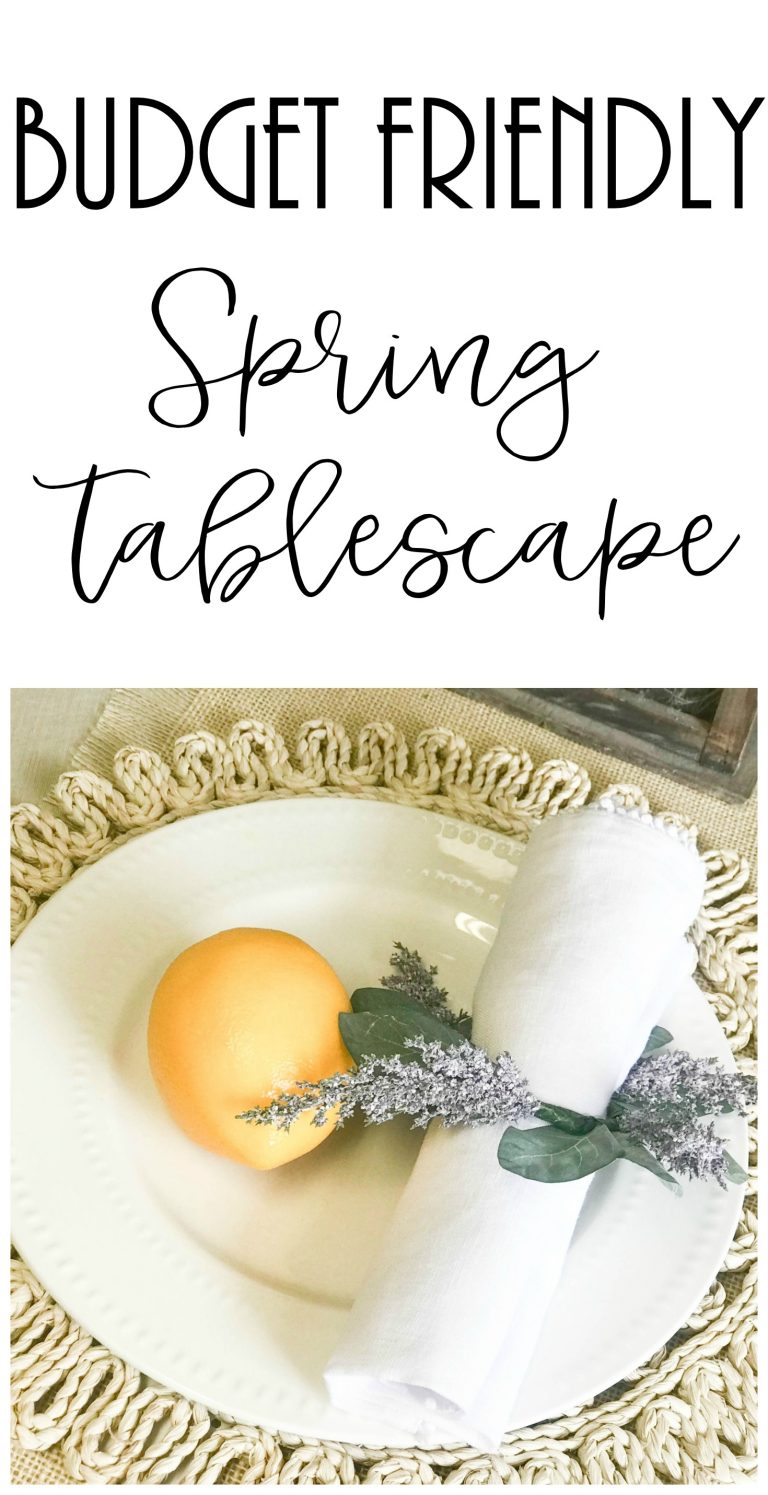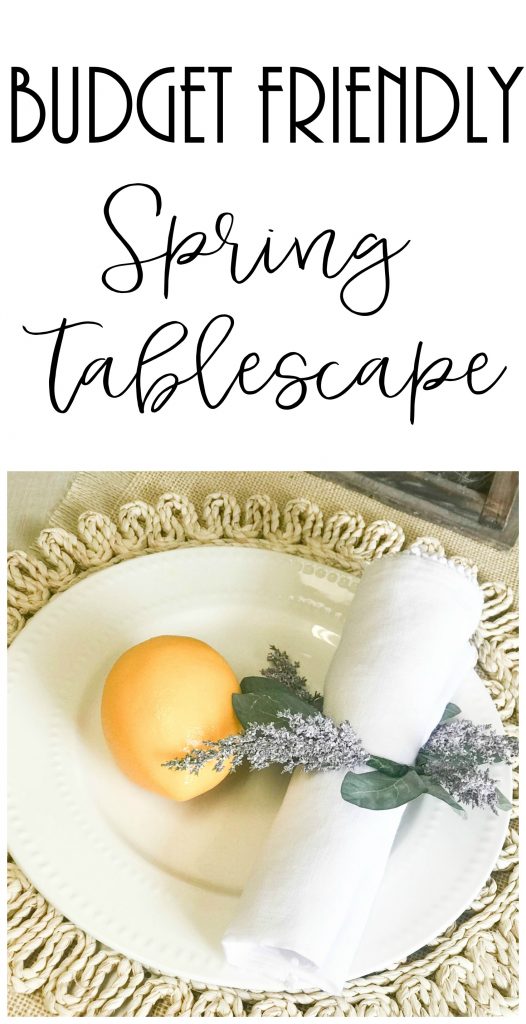 FOLLOW ALONG ON SOCIAL MEDIA!