I am absolutely loving the candyland/gingerbread theme this year for Christmas! I have always incorporated that into my Christmas decor to a degree, but this year I took it up a notch!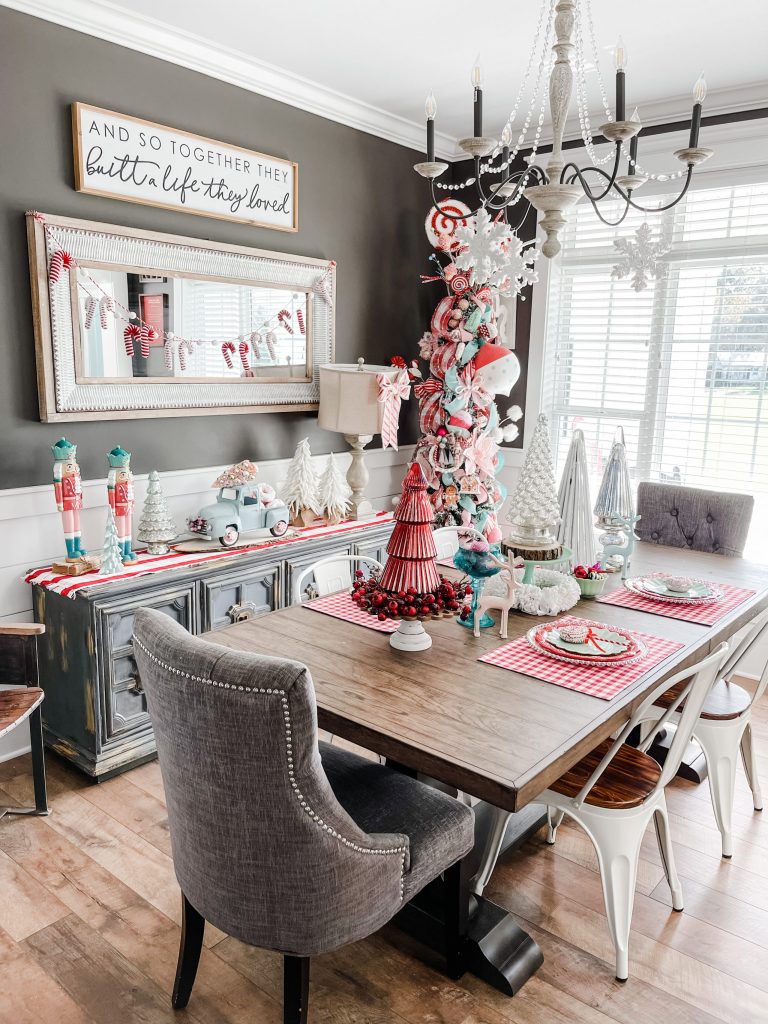 You can see details of the table setting and pieces, as well as the new chairs HERE!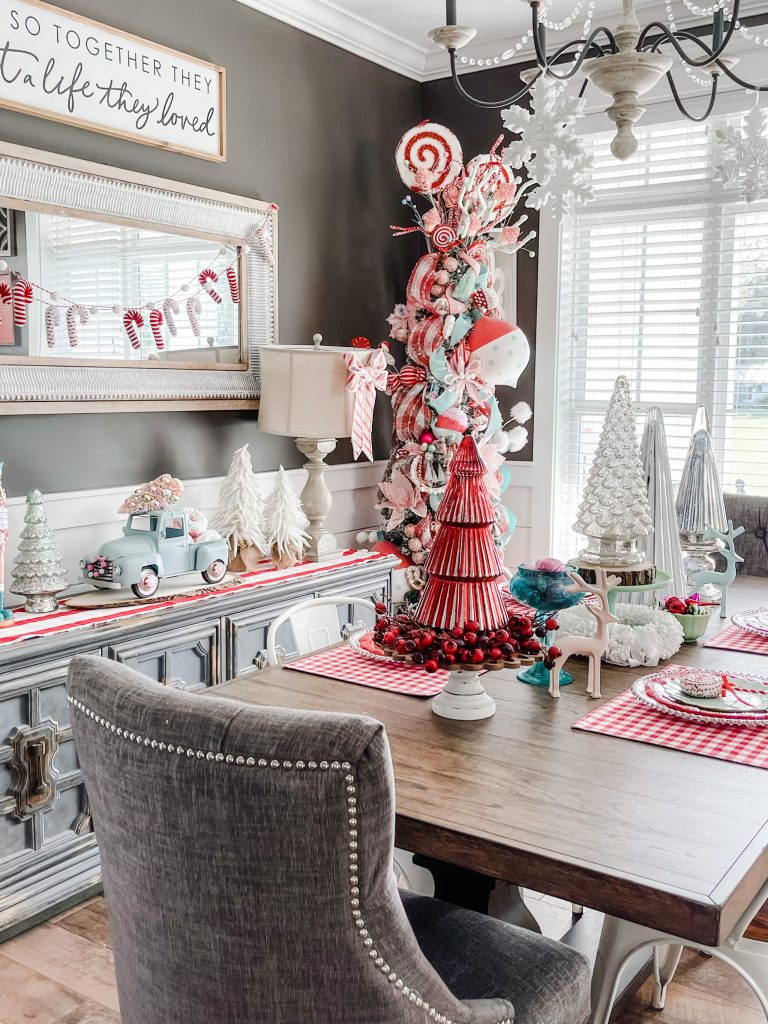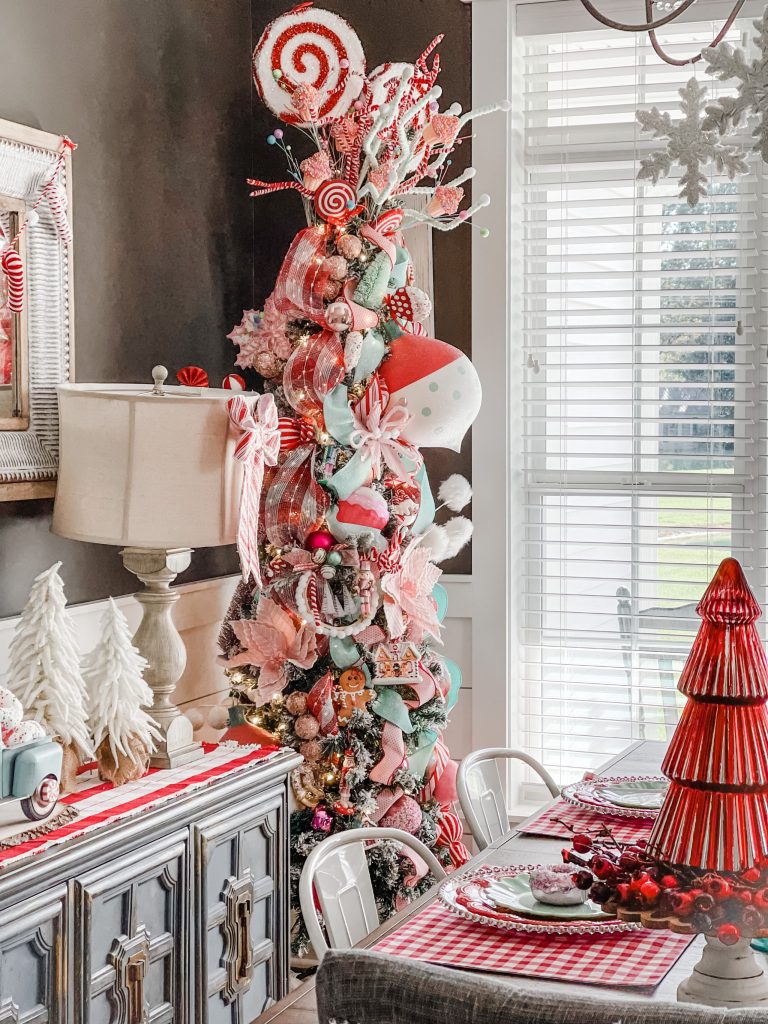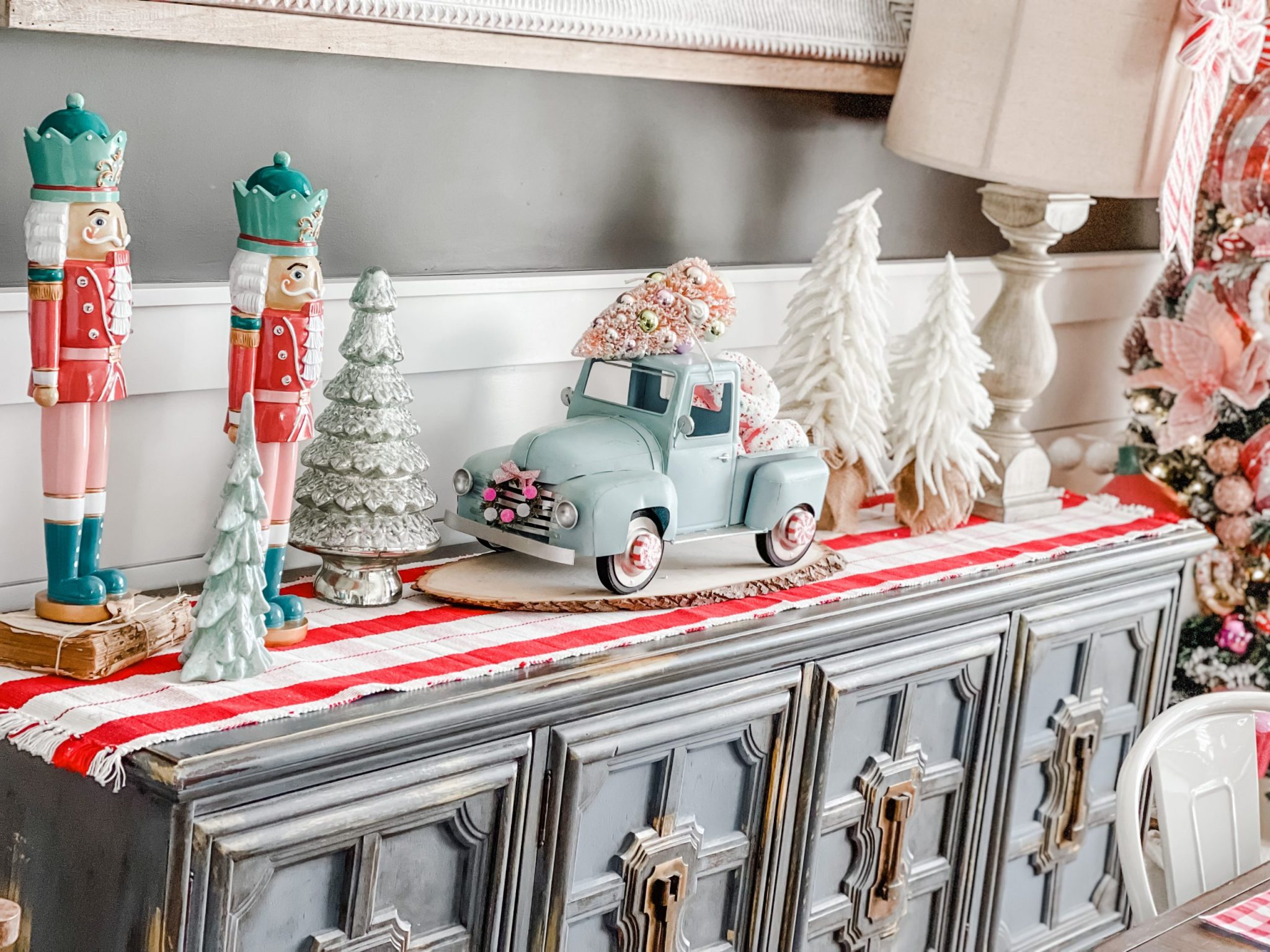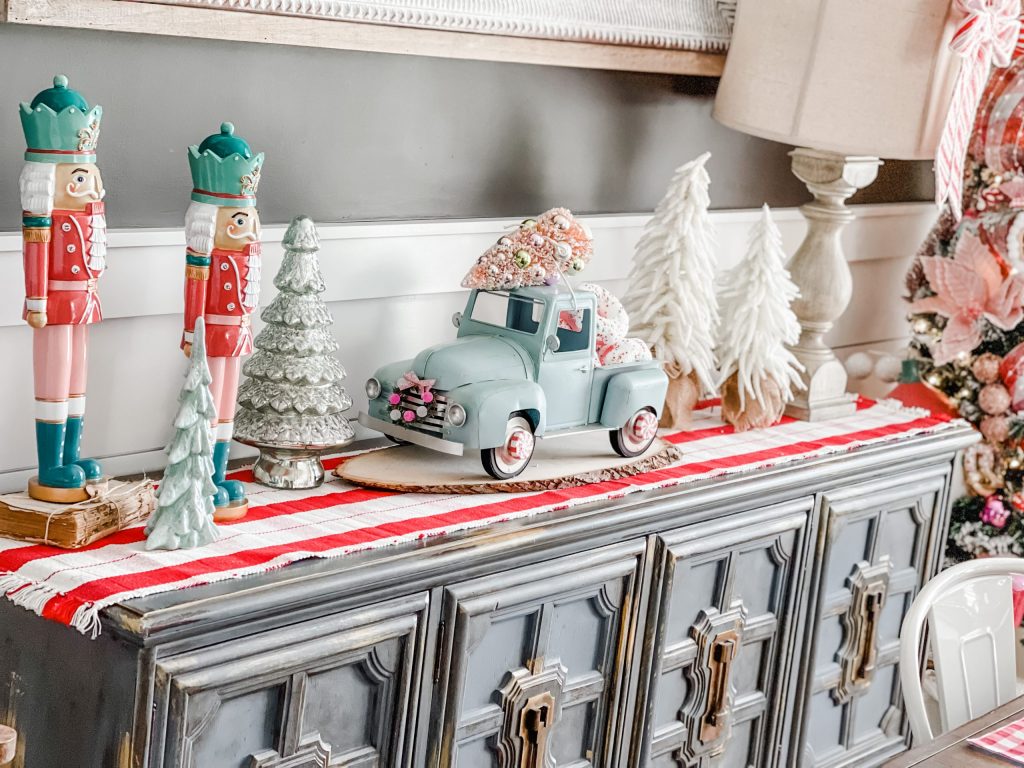 This year, I added lots of PINK to my typical red and white decor, and I am HERE FOR IT. I am absolutely loving every ounce of it. I also added in a little more mint/aqua- which you know is my fave!
This aqua truck, y'all! It was a DIY! See that HERE!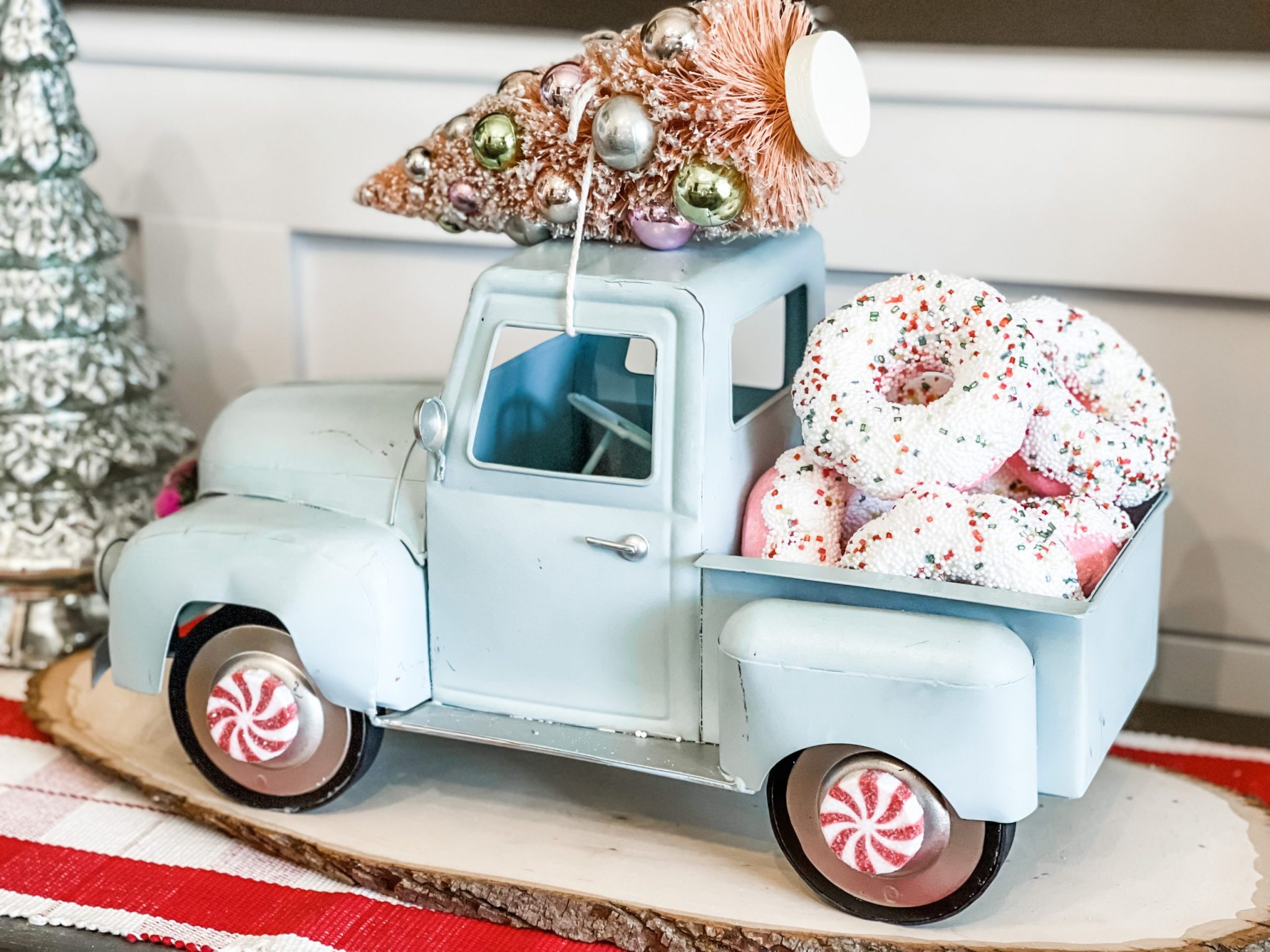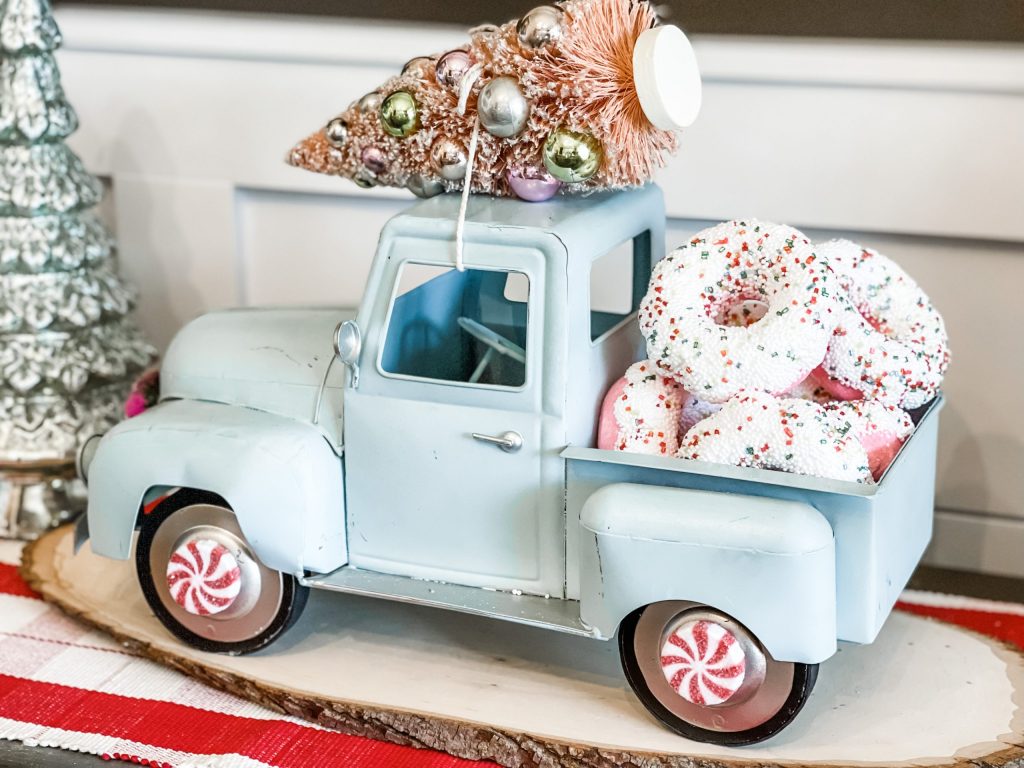 The Christmas tree in here, y'all! It is literally one of my faves in the whole house. There are SO many aspects that I love on this tree. Those HUGE candy cane picks at the top are so fun! They are from Hobby Lobby!
And do you see those HUGE aqua and red ball ornaments??? They are MY ABSOLUTE fave! I got them in Pigeon Forge, TN at the Christmas place there last year!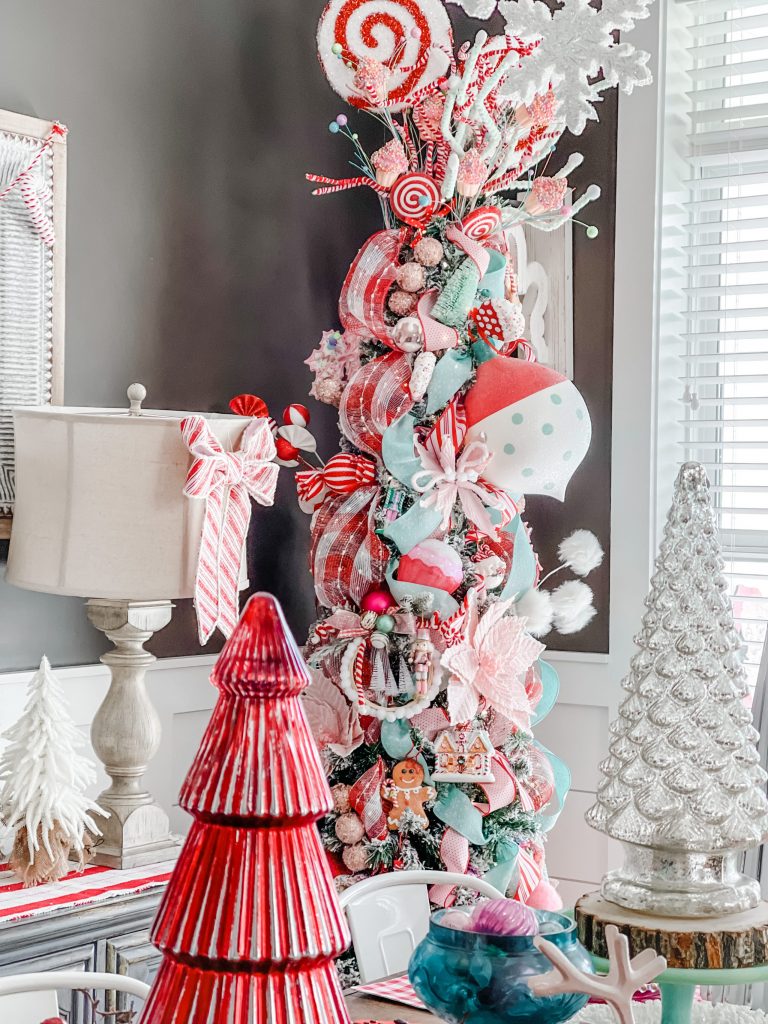 The table setting can be found IN THIS POST! It is so unique and different than years past, and I think it is my favorite so far.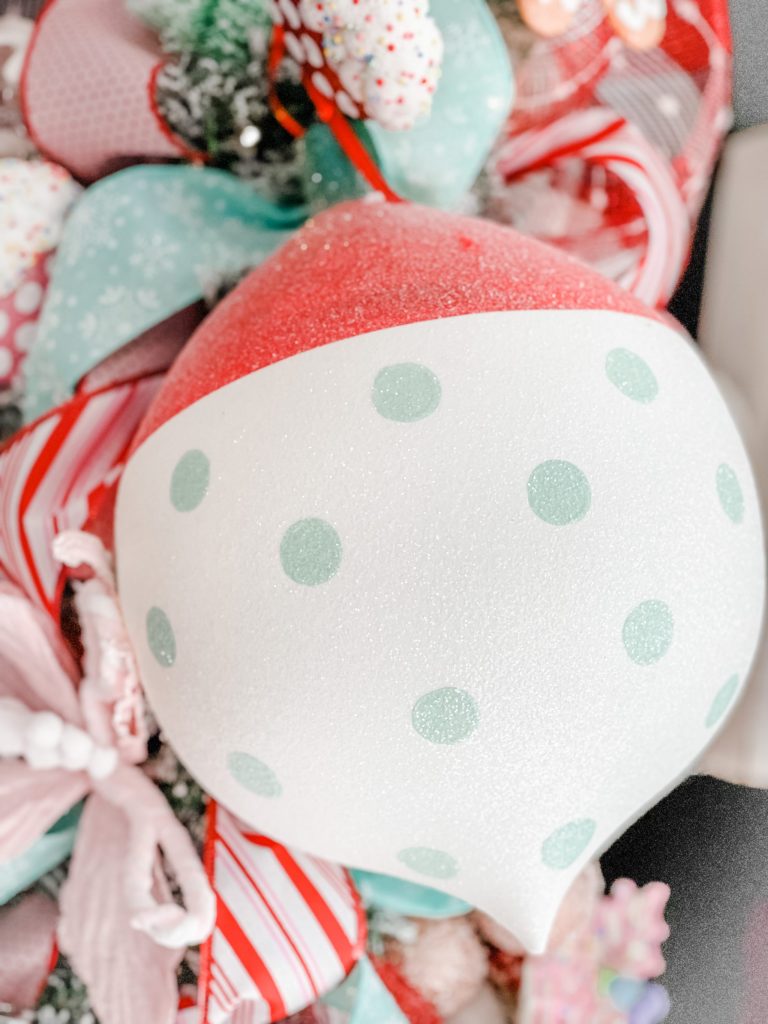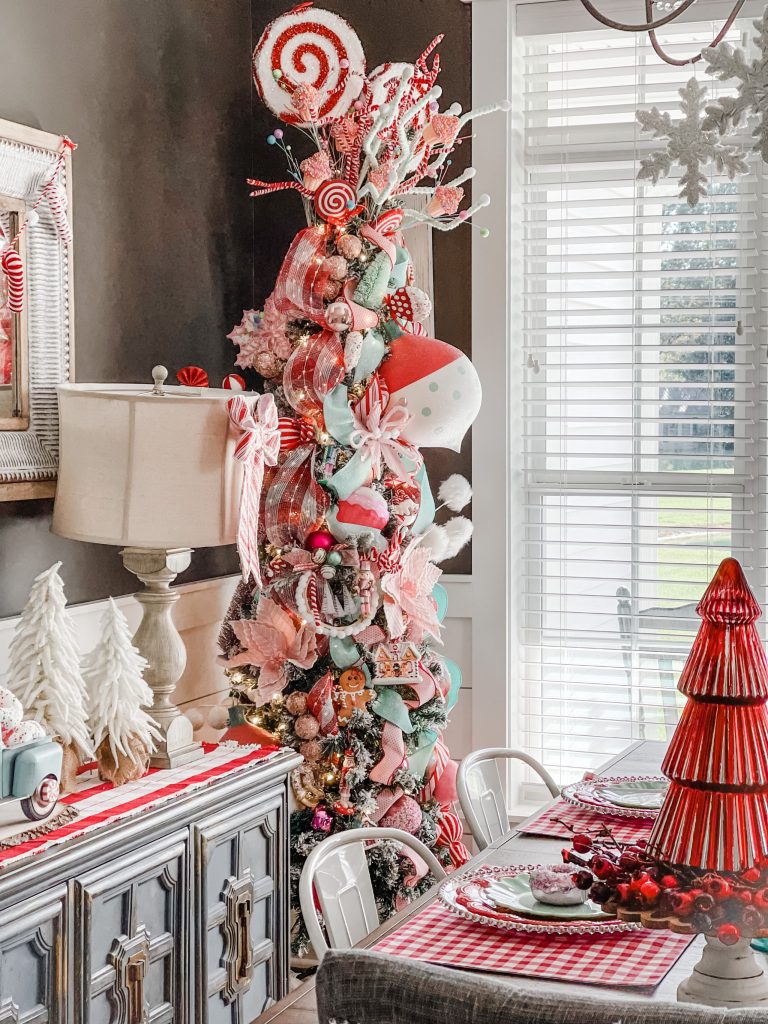 You can find this skinny flocked Christmas tree RIGHT HERE!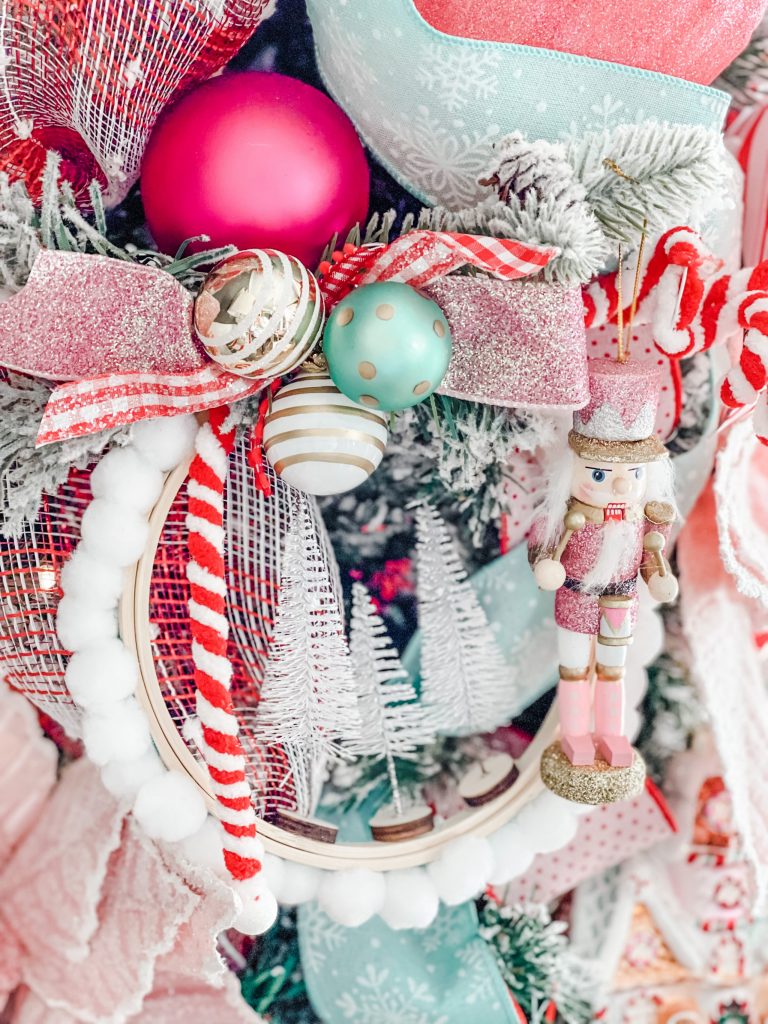 The above ornament was one that I made on a FACEBOOK LIVE! It was a really fun one to make, and I truly love it on my tree.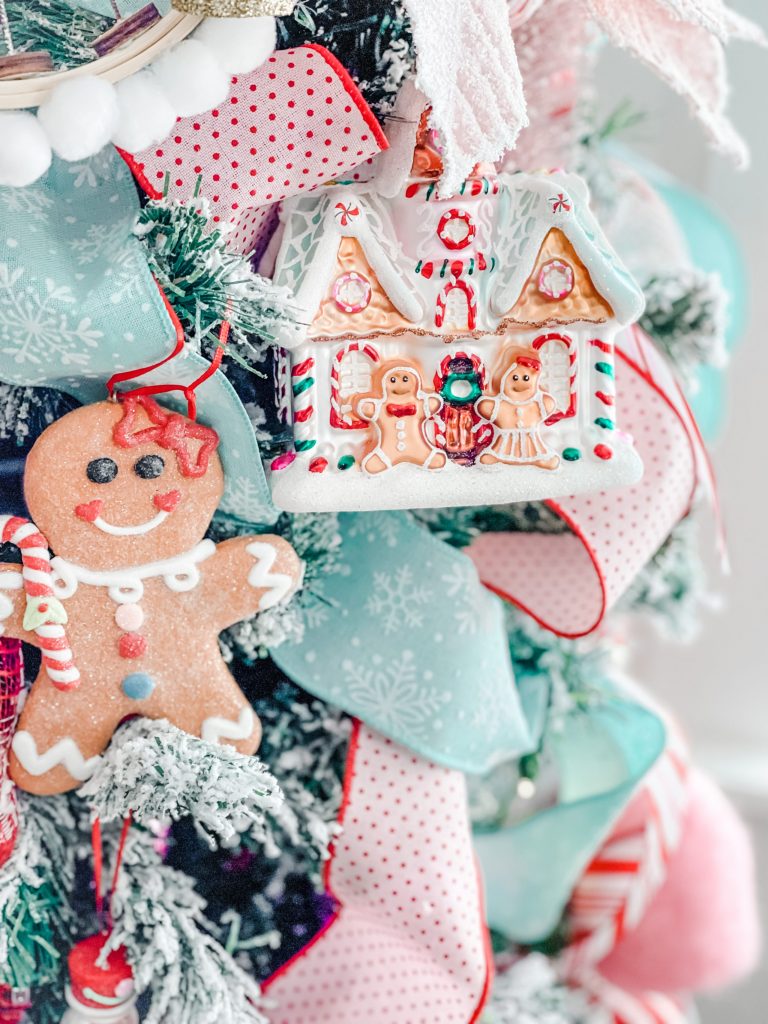 To me, ribbon and picks are what MAKE the tree! I love all of these fun picks! Most are from Hobby Lobby and Decorators Warehouse! Don't forget code REFABBED for 10% off your order there!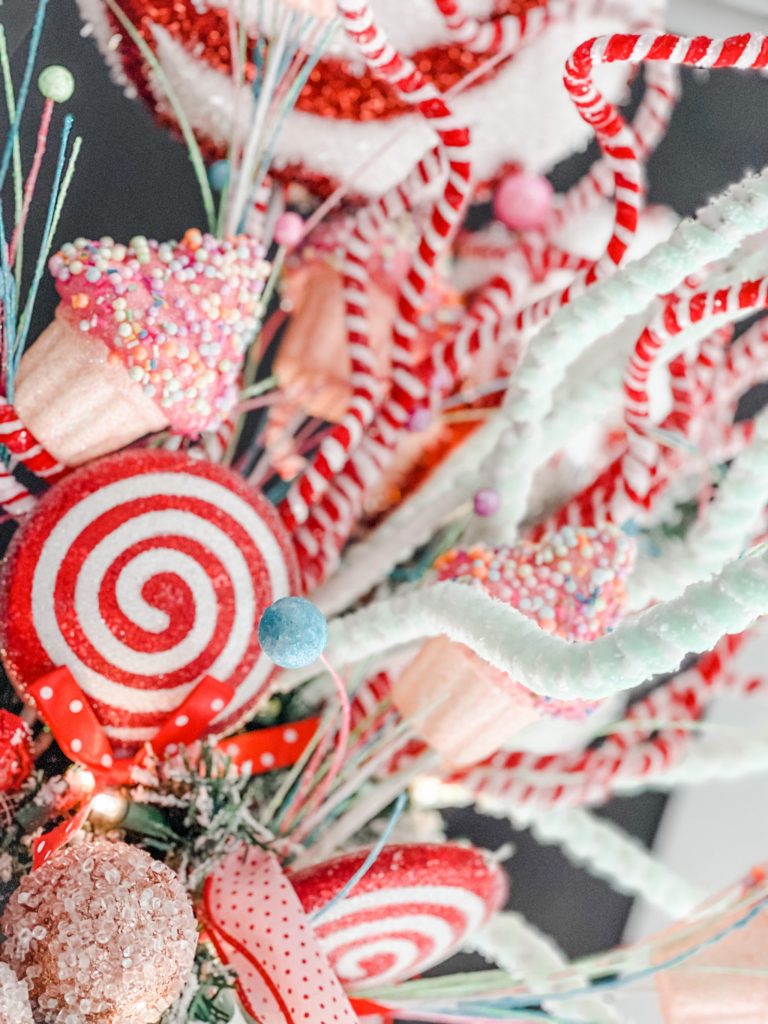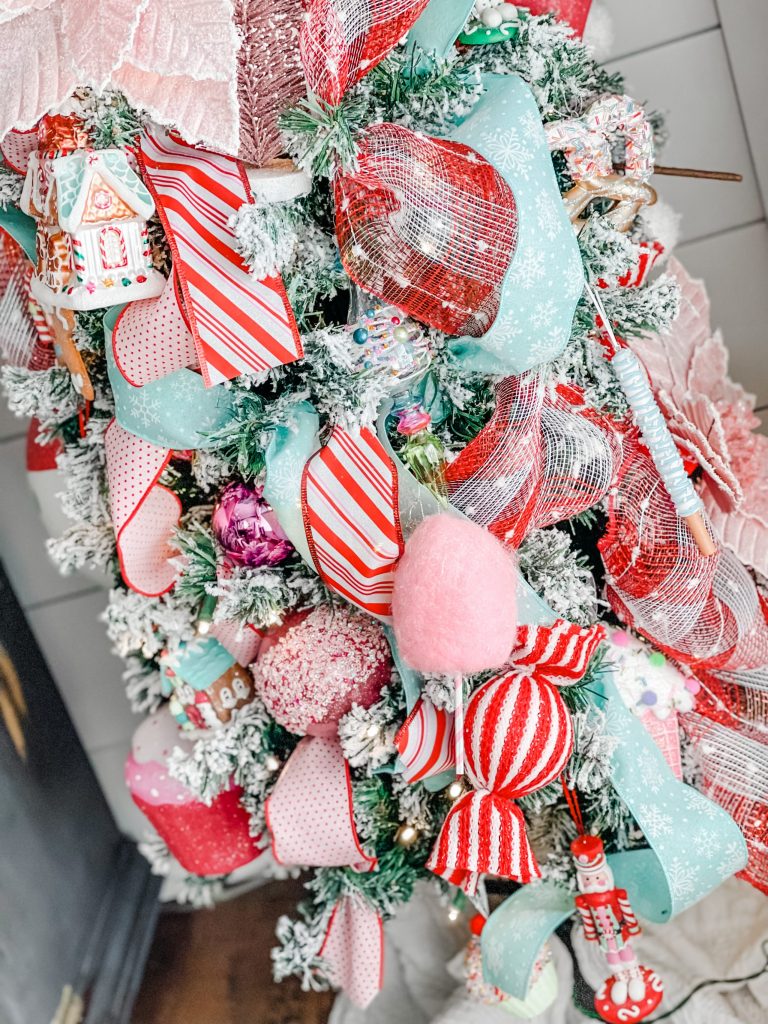 Lots of these ornaments and ribbon came from DECORATORS WAREHOUSE. You can use code REFABBED for 10% OFF your purchase!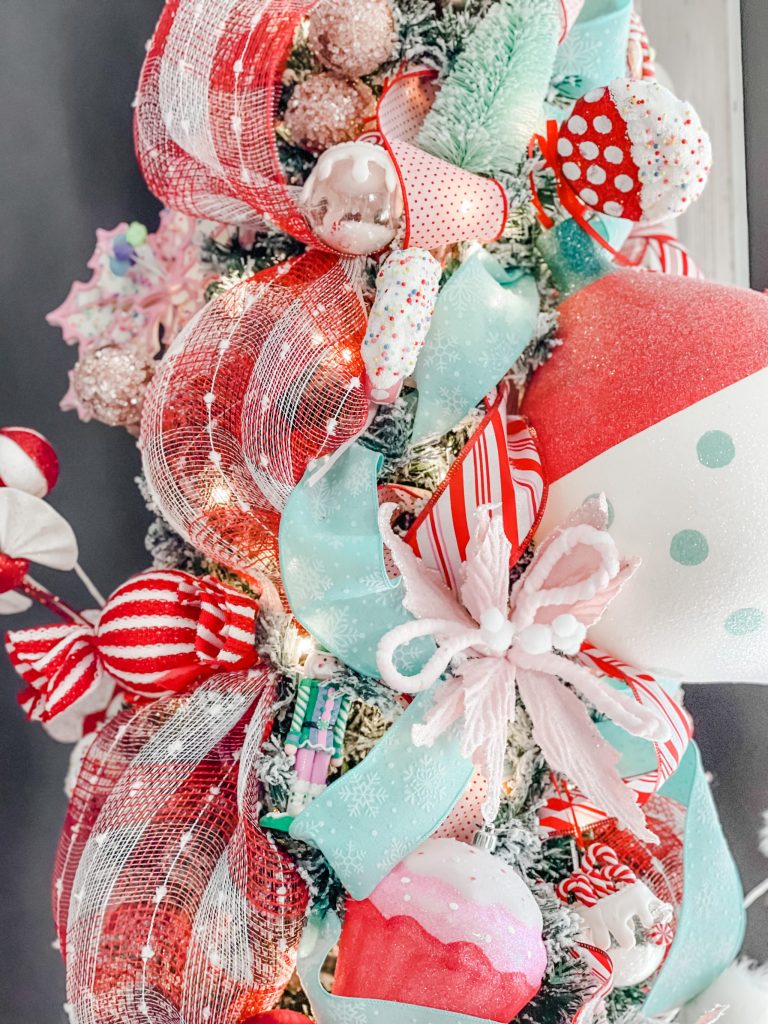 These adorable nutcrackers are from none other than CRACKER BARREL! Are they not perfect???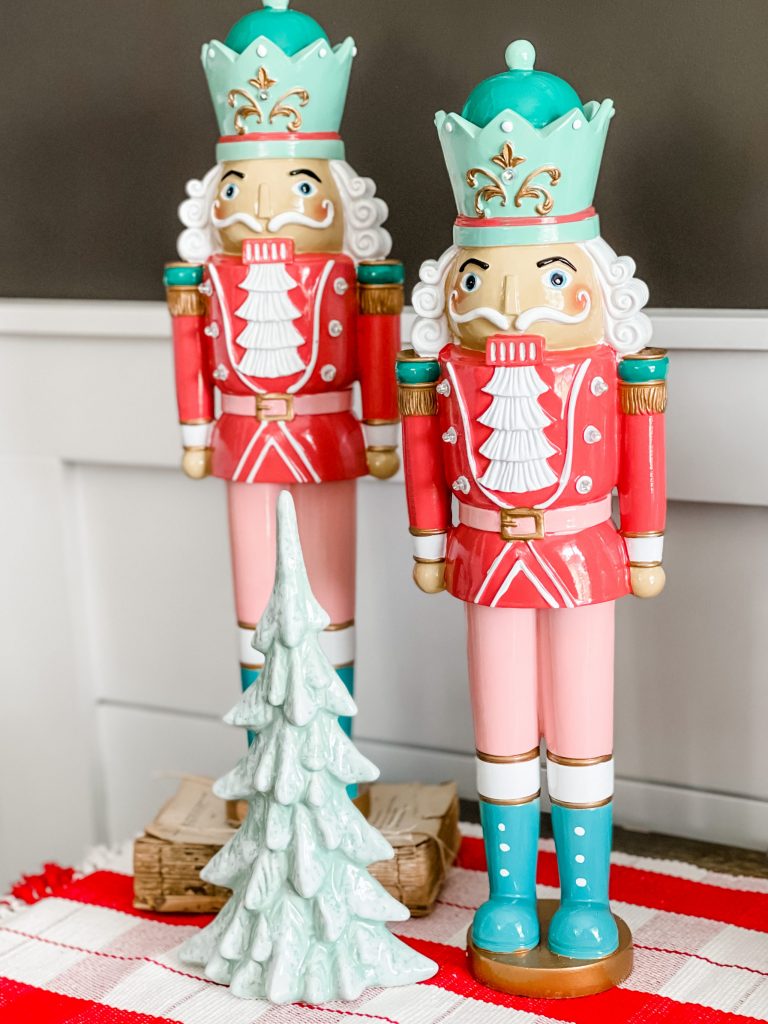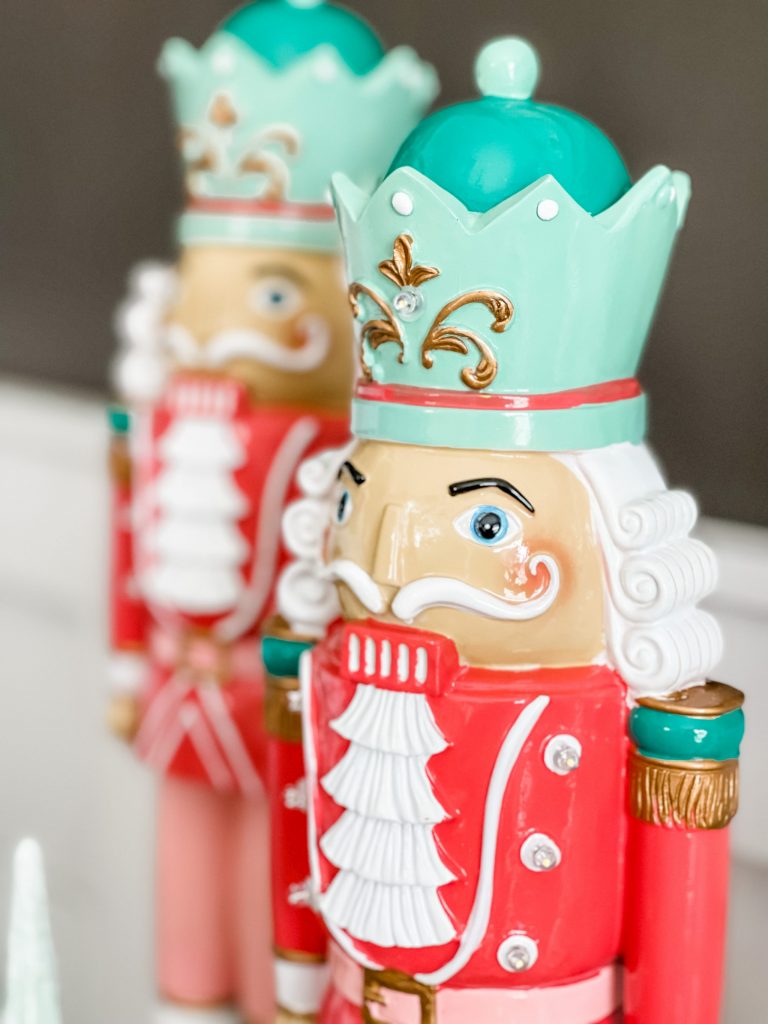 I am obsessed with these peppermint bows that have a glittery outside. They look so pretty on a tree and hanging in random places, such as on this lamp! They sold out, but if you find some similar- I know you will love them!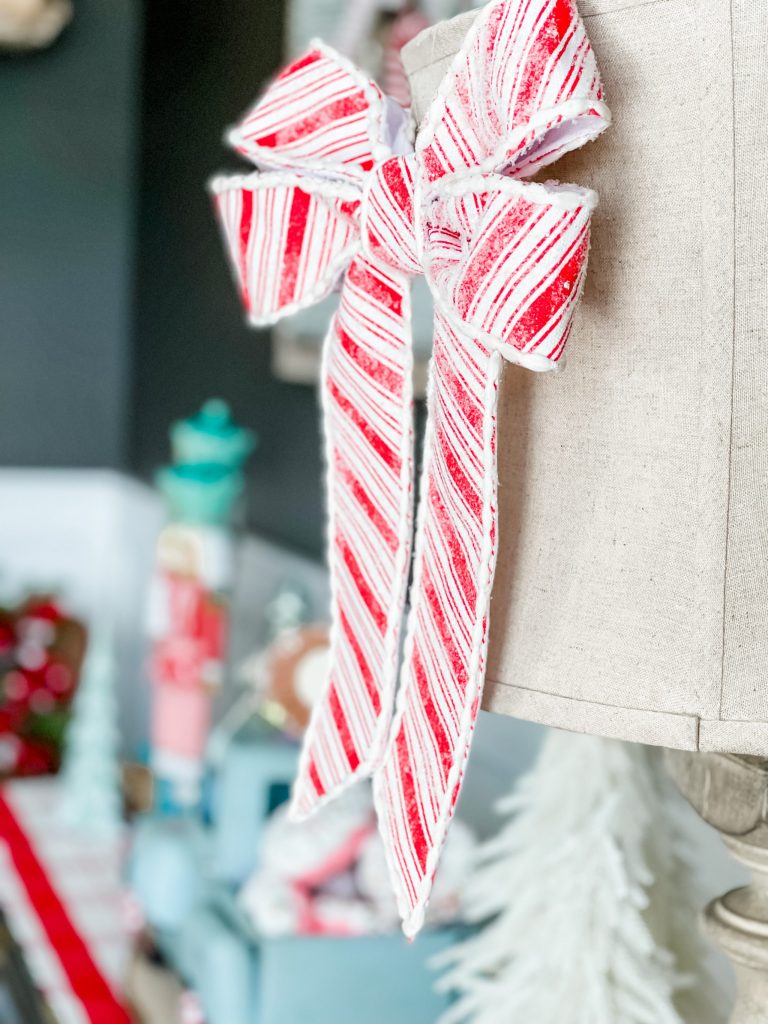 This candy cane garland from Hobby Lobby was a must have! It looks adorable hung over the mirror in here!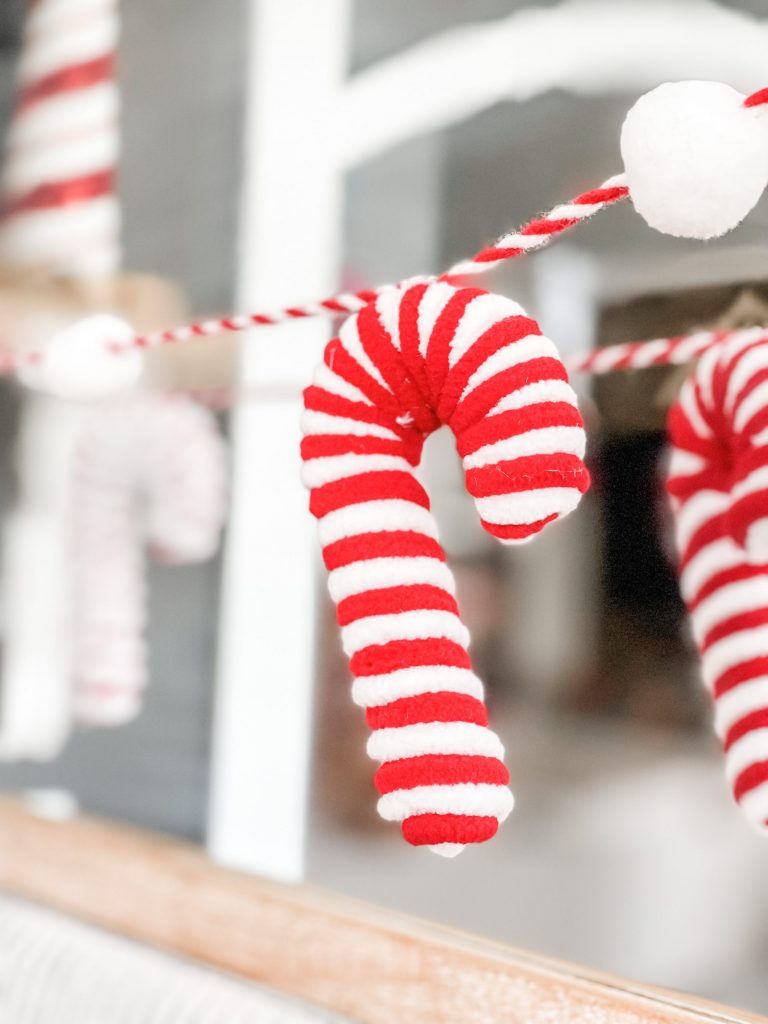 A fun little idea that added some Christmas spirit to the room was hanging these snowflake ornaments from the chandelier! I found them at Hobby Lobby in a pack of 4!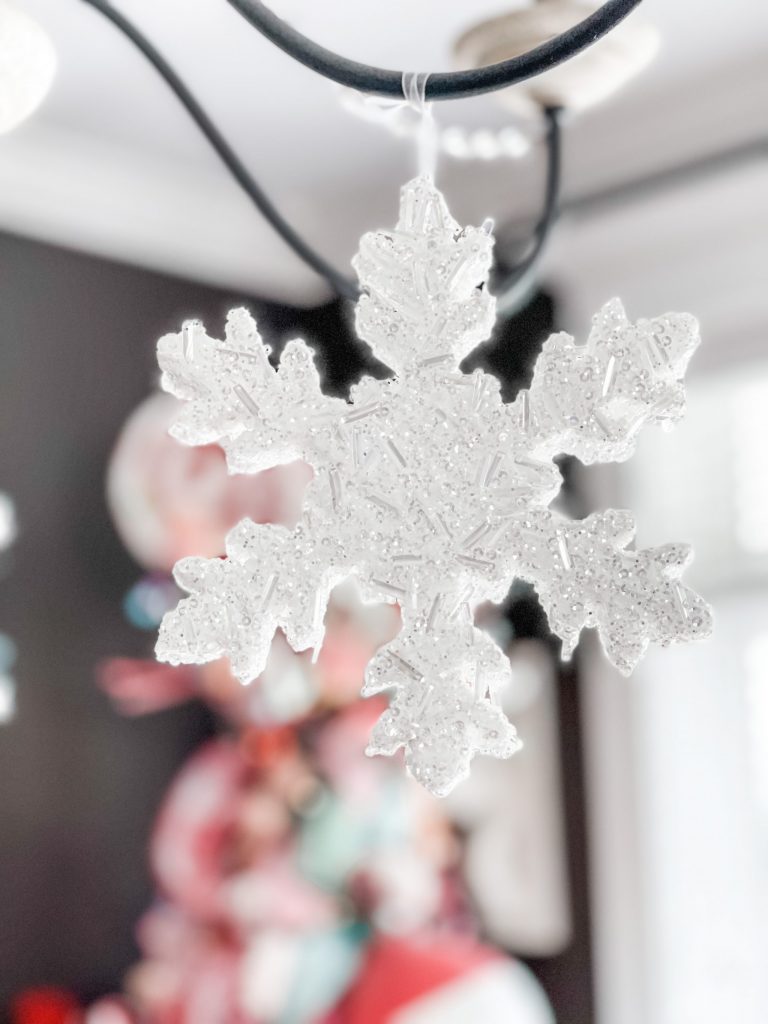 Do you remember me making this fun frame on FACEBOOK LIVE?!?! I think it matched the style of this room PERFECTLY!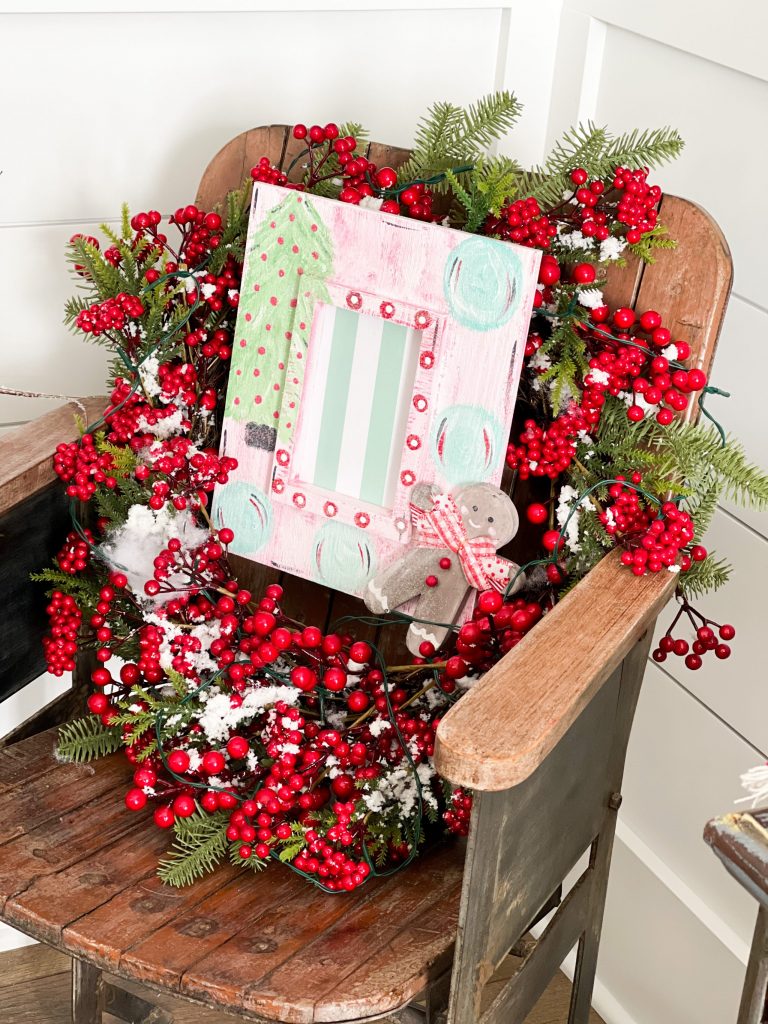 On the other side of the room, I have a little set up with this beautiful nativity I bought from a friend!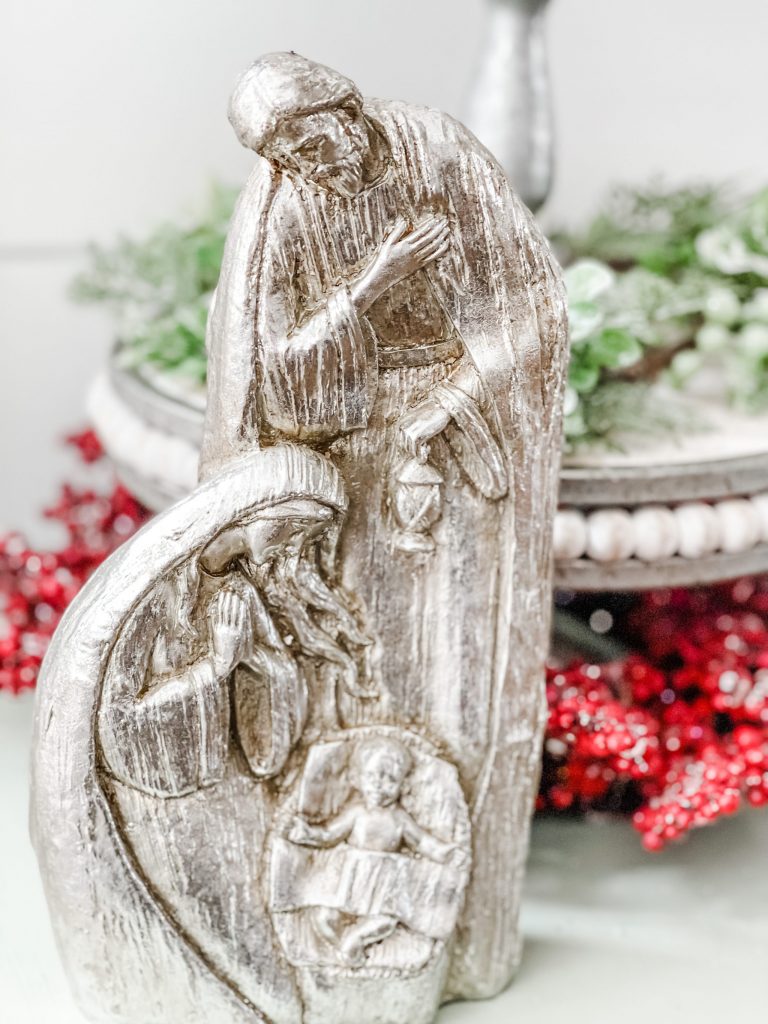 Do you remember this DIY TASSEL TREE? I truly loved it, and I think it looks so cute up above my shelf!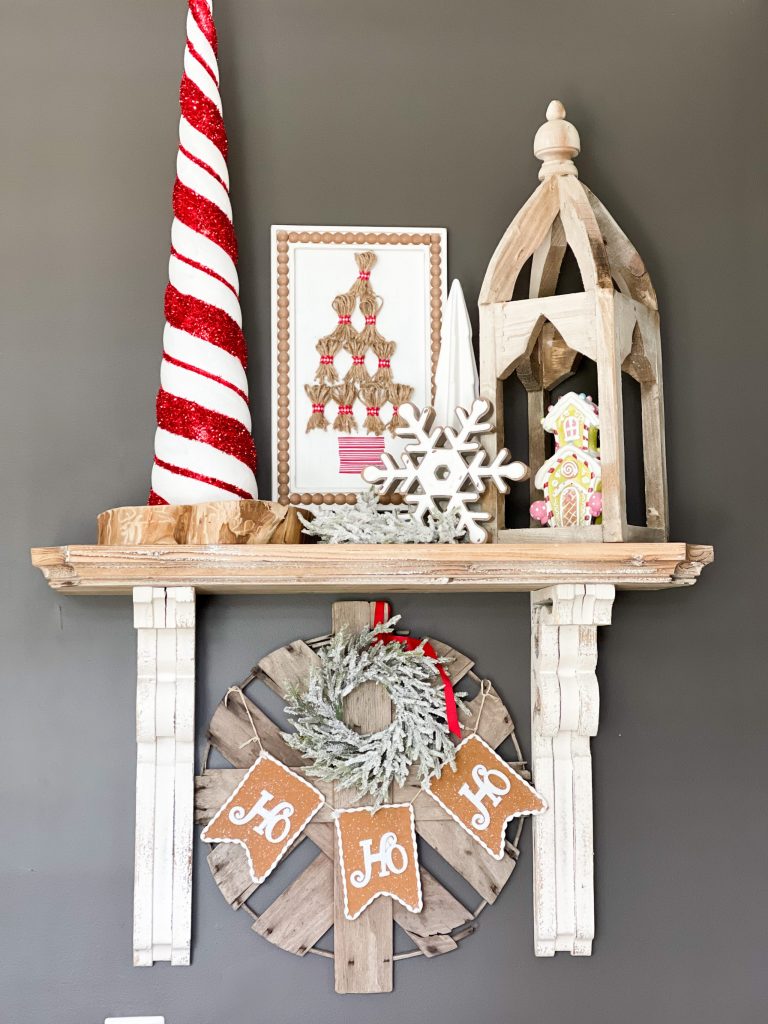 This fabulous HO HO HO banner came from the Christmas shop in Pigeon Forge, TN…I so wish I had a link to it for you!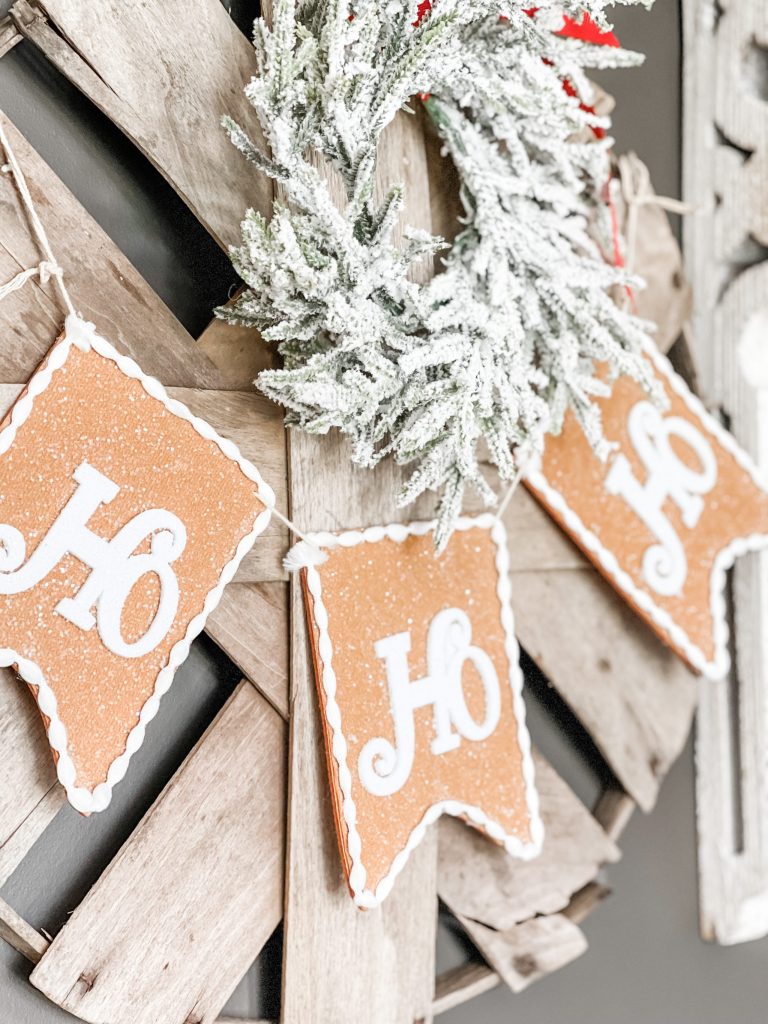 I thought it would be pretty to show you the dining room at night! It is super hard to get a good picture, but this one was pretty good!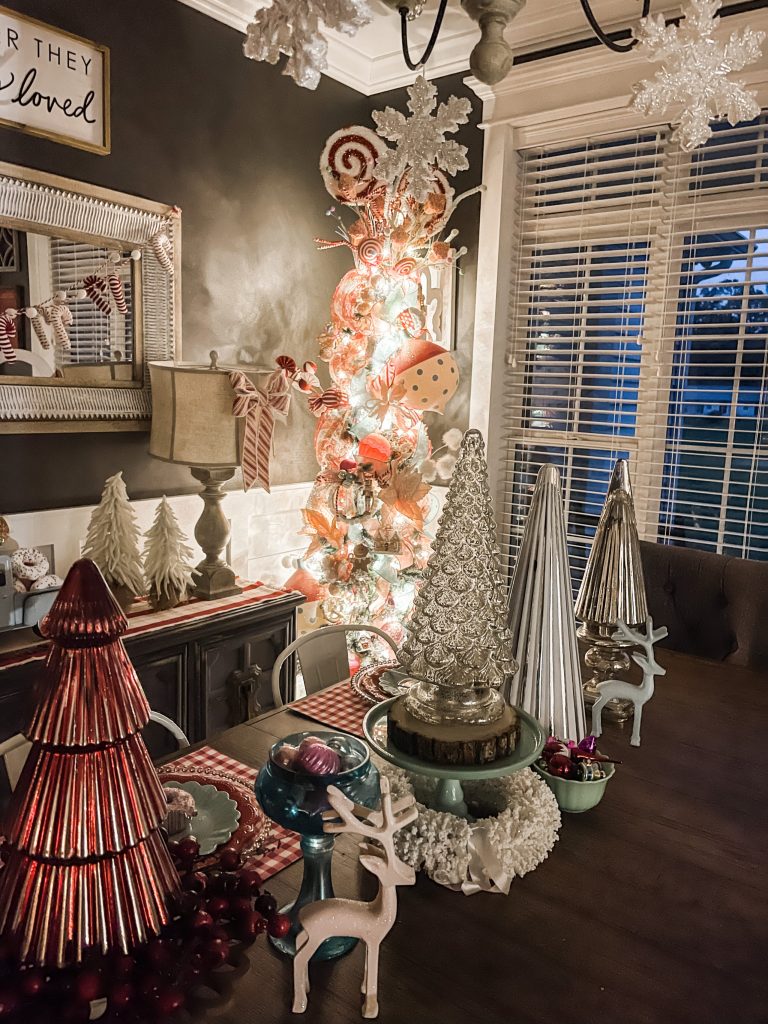 PIN FOR LATER!!!