I couldn't be more excited to share my new dining room table all decked out for Christmas! It is absolutely perfect for our style, and it is so much different than years past! I will be sharing the whole room this week, so be on the lookout. Here's a hint…it is decked out with candy theme and I am HERE FOR IT!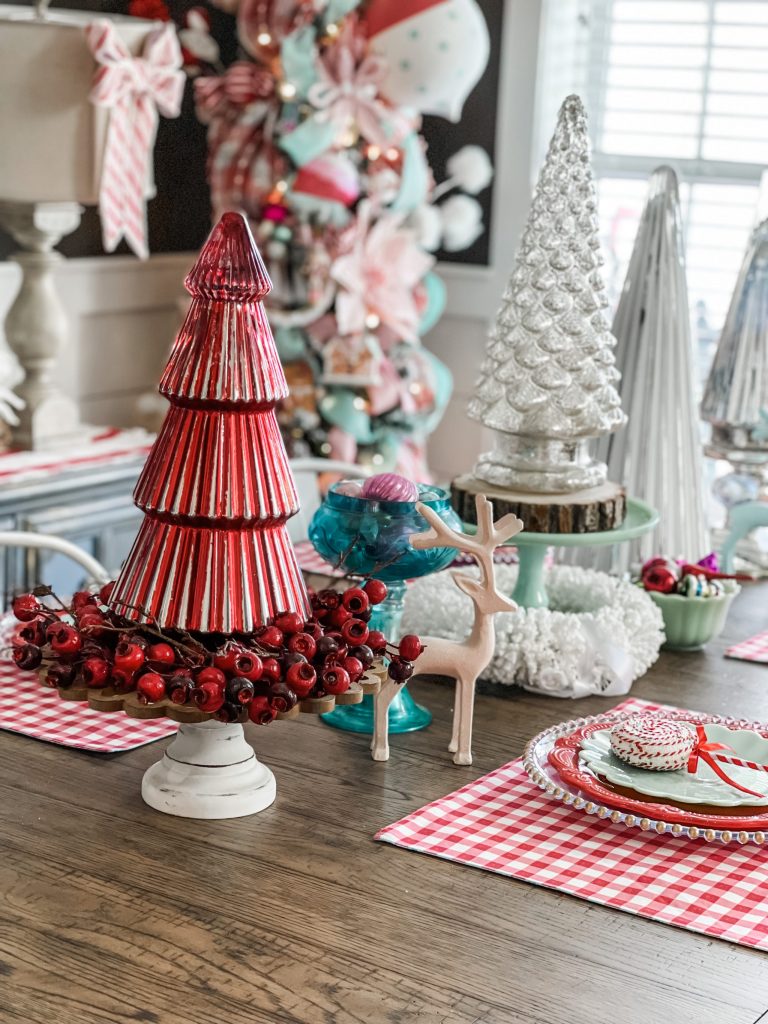 I wanted to just show you several pictures of the table setting only, because if I shared more- it was going to be wayyyy too many pictures for one post!
A few details:
We are only using 4 chairs and the 2 end chairs right now to keep things simple…but we do have more in storage that we will use when we have more people over!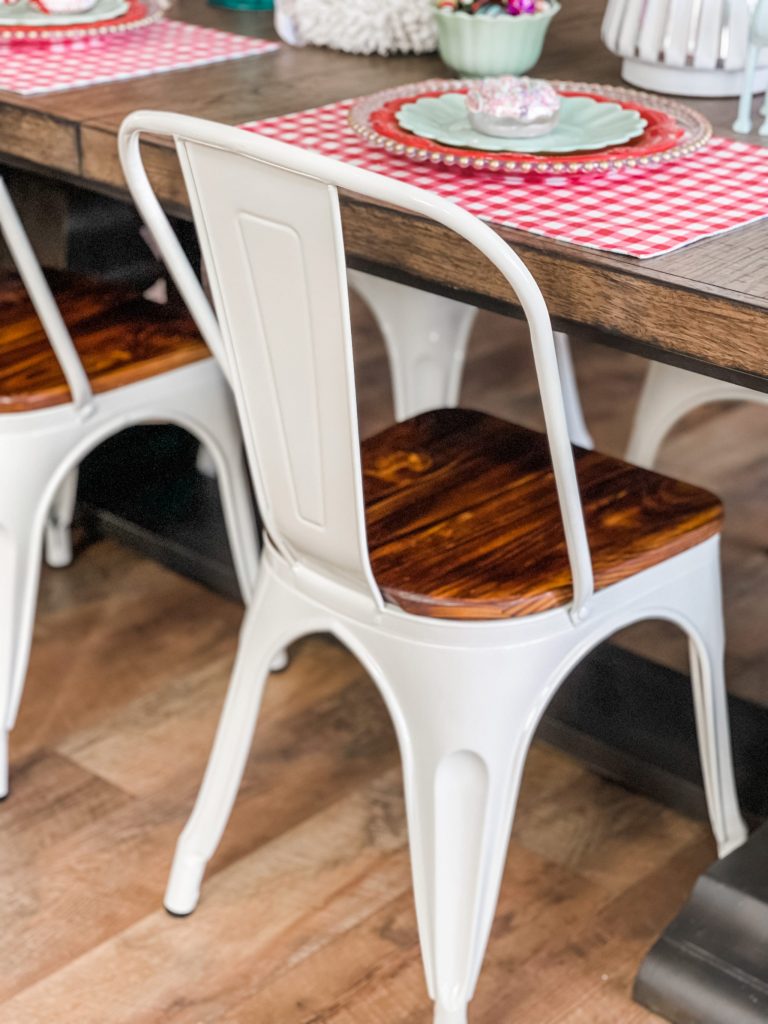 We just got these chairs, and while I know they won't be everyone's cup of tea- they are mine and I am in LOVE with the variety of styles being mixed in this room! The way the chairs are more of an industrial look and the traditional farmhouse table…they go together so good, in my opinion! We can also put pads on them if we decide- which we might do and change out for the seasons…not sure on that yet!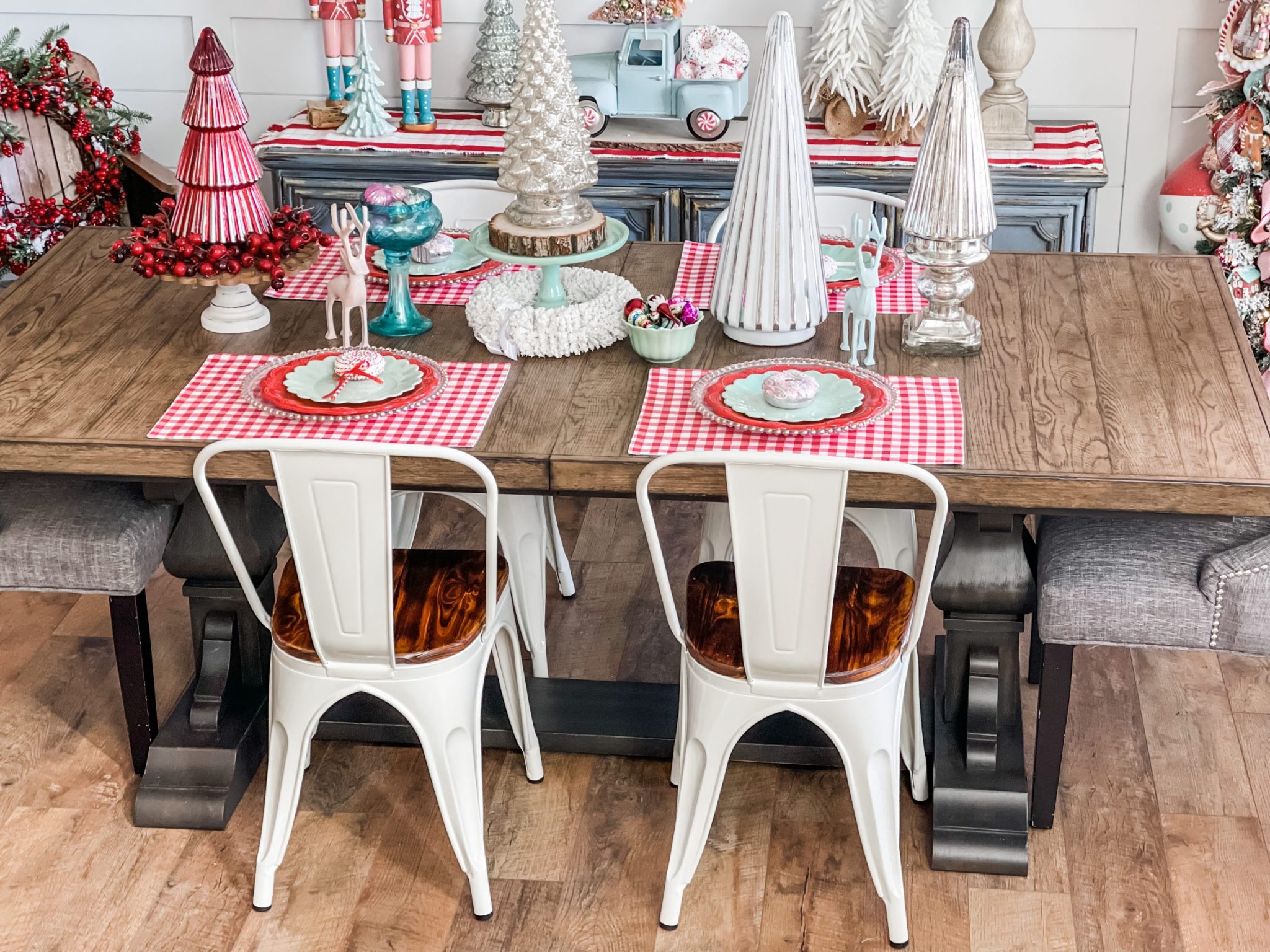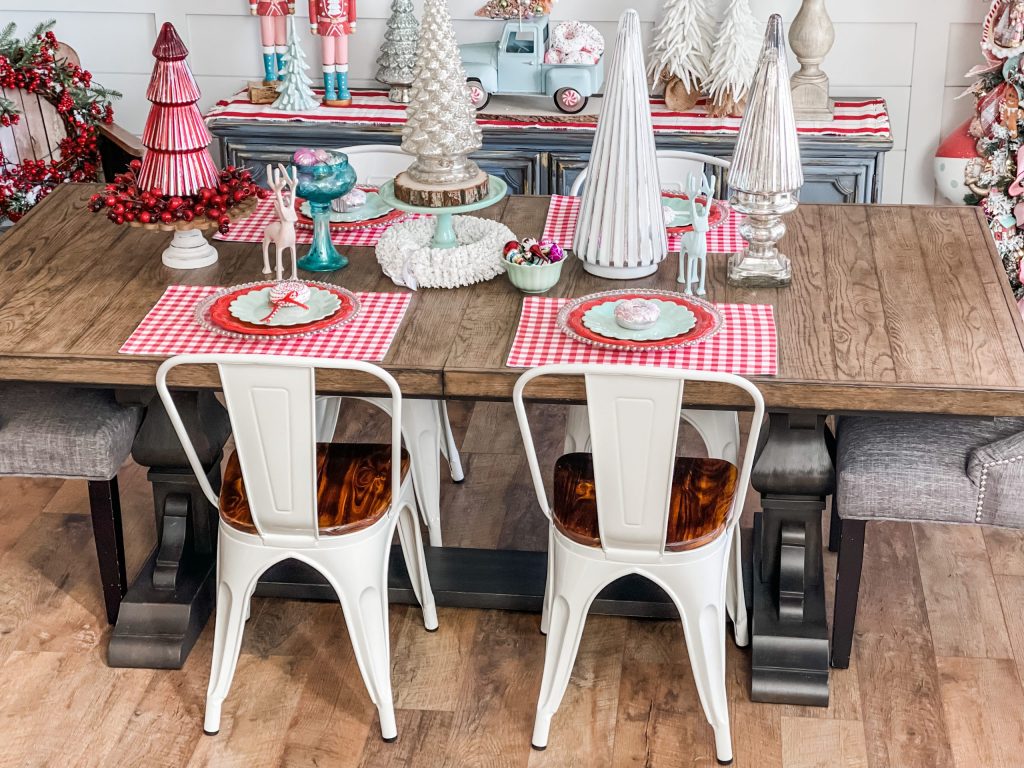 You may notice there is no rug in here at this moment….Well, I ruined it. Long story…but I don't have a new one yet! I do think a good rug is a staple…especially under this table…so I am very ready to have one!
Can we talk about the little sweet placemats and plates??? PIONEER WOMAN! Does she not have the best things??? You can find the plates HERE (red) and HERE (jade)! They look SO PRETTY layered together!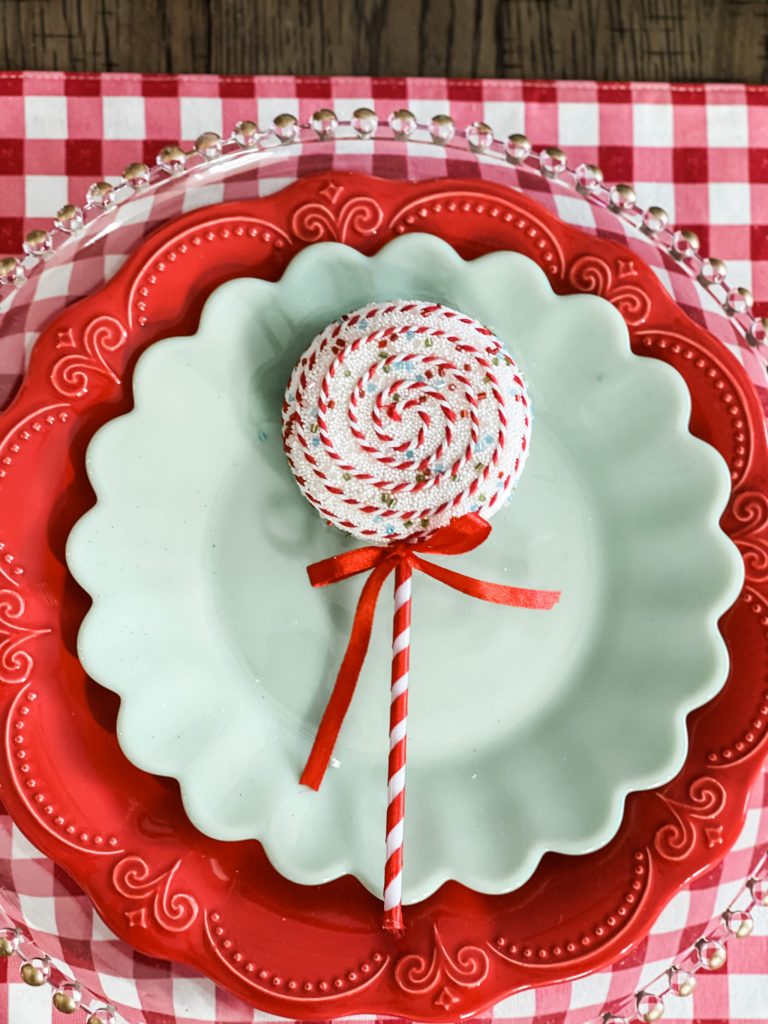 The bottom clear charger is from Hobby Lobby! Can you believe it is not glass? It looks sooo real. On the top, I just put a little lollipop ornament from Hobby Lobby! It came in a set of 3, and they were very inexpensive! I thought it looked so cute on the plate!
I went ahead and did 2 plate settings with the lollipops and the other 2 with the donut ornaments 🙂 I just took the "top part" off!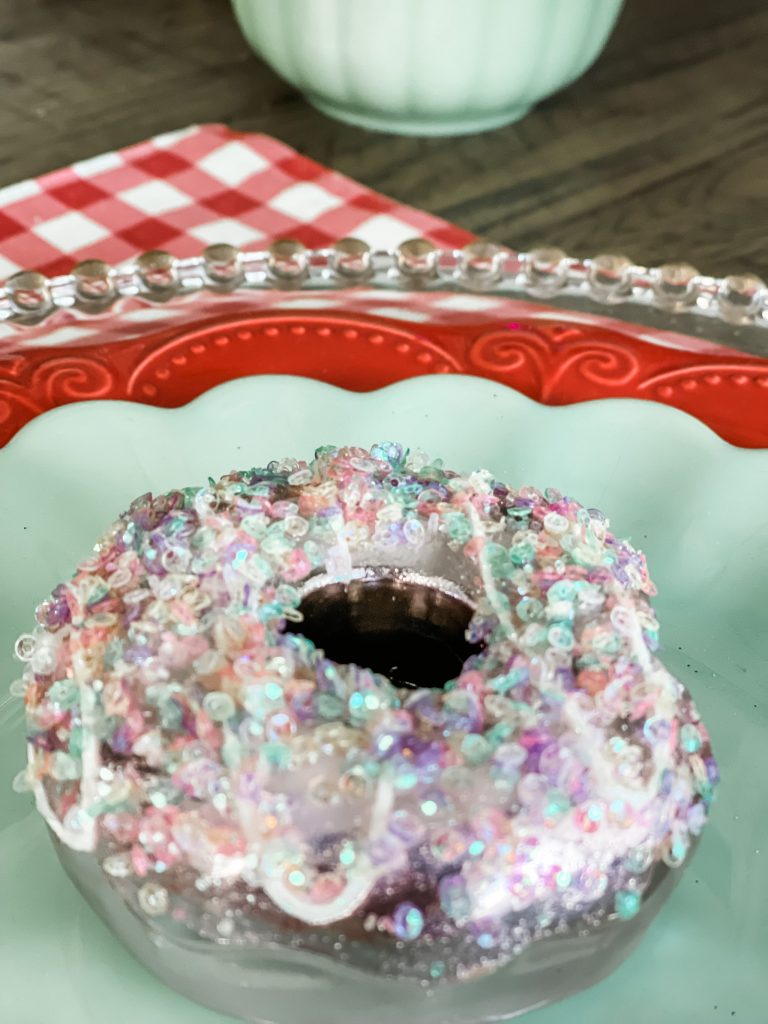 To me, layering on a table is key! I love how the trees are all different sizes, and how the different cake stands add so much texture and height.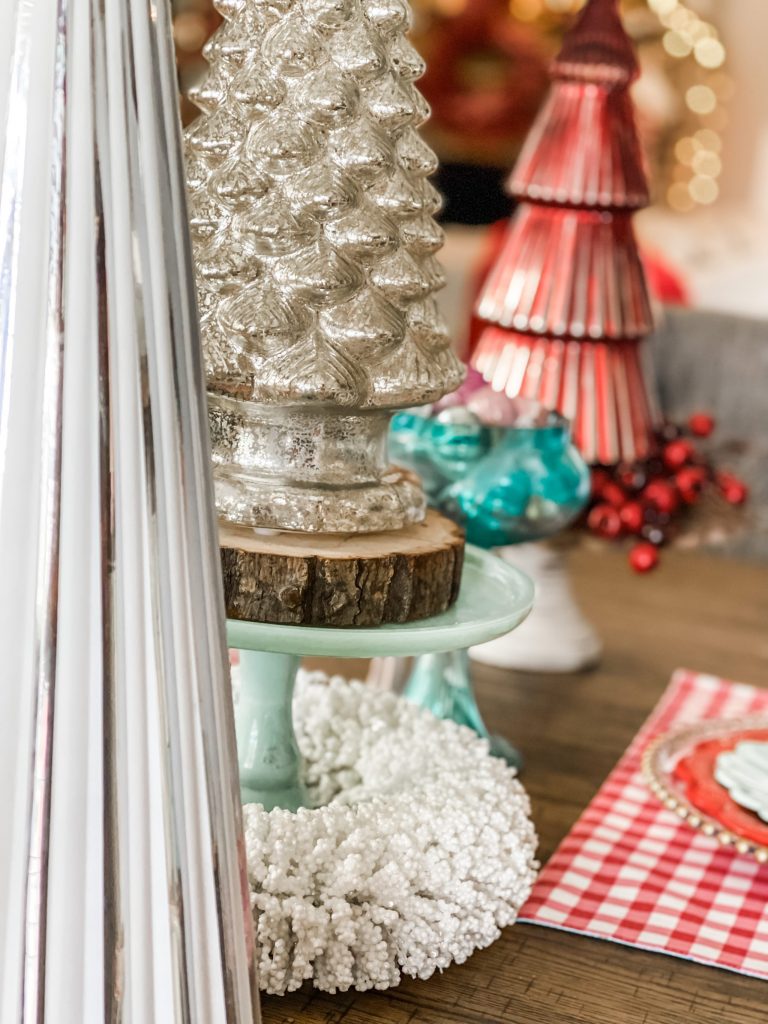 I also love to add wreaths and fun pieces to the bottom of the cake stands! The white wreath was an after Christmas find, but I truly cannot remember WHERE I found it! the glass trees are from Trees and Trends! I found them after Christmas!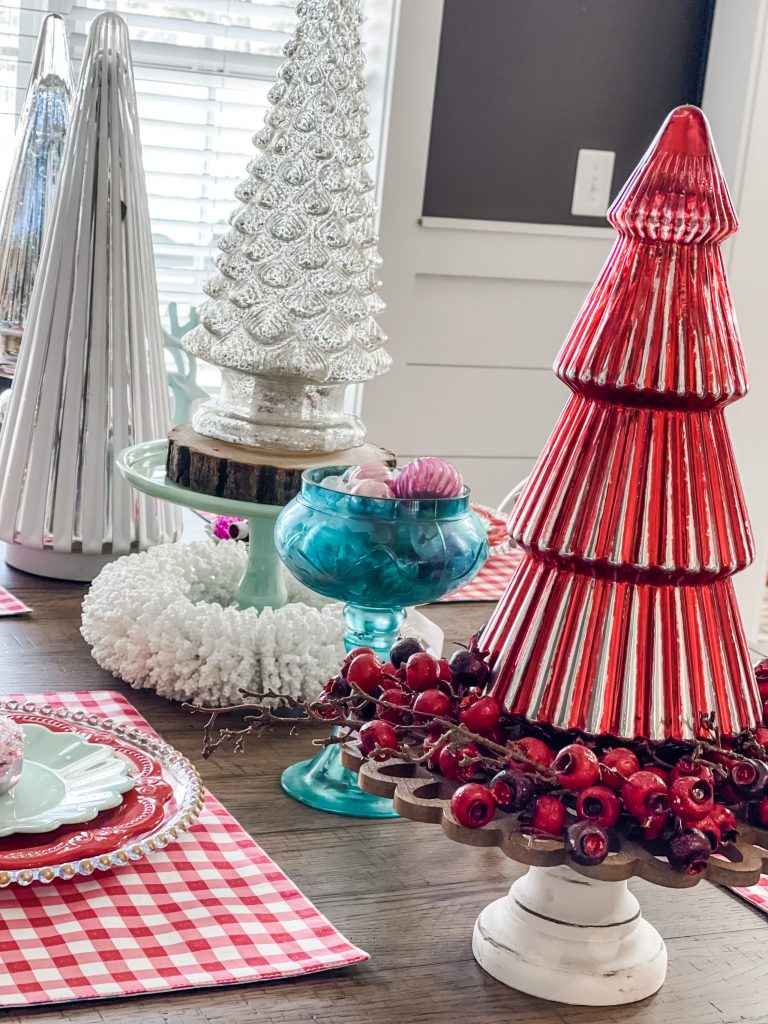 I love how this large piece of wood looks layered on the Pioneer Woman cake stand!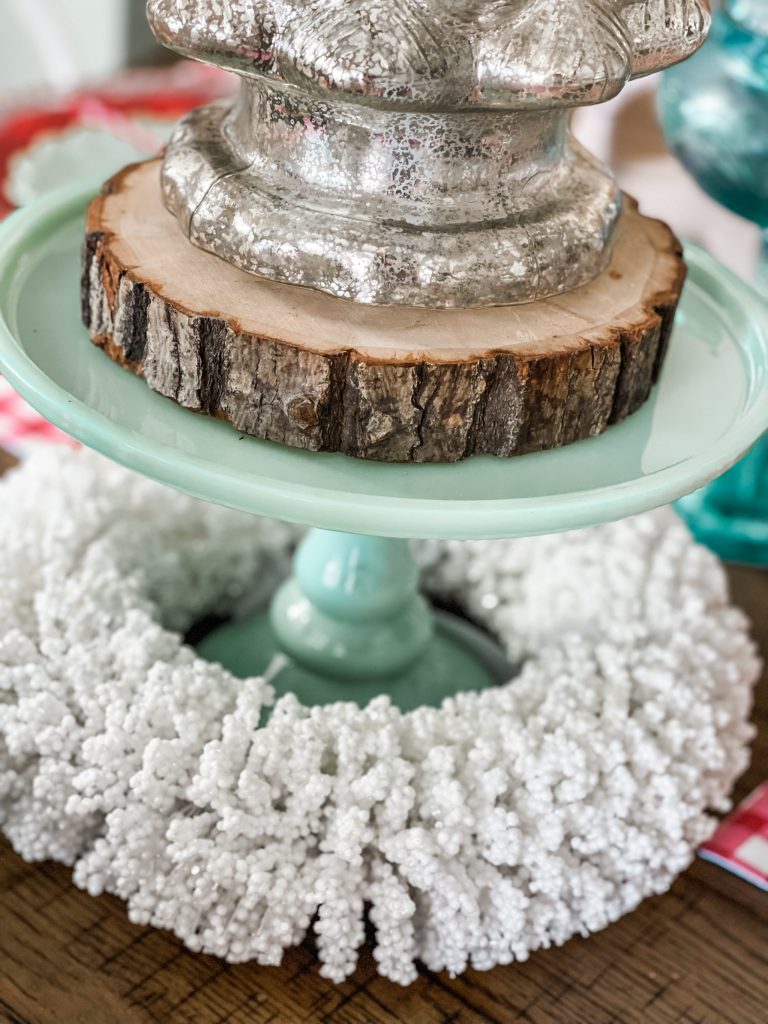 The pink and the mint deer are from Marshall's! I found them this year, and I could NOT RESIST!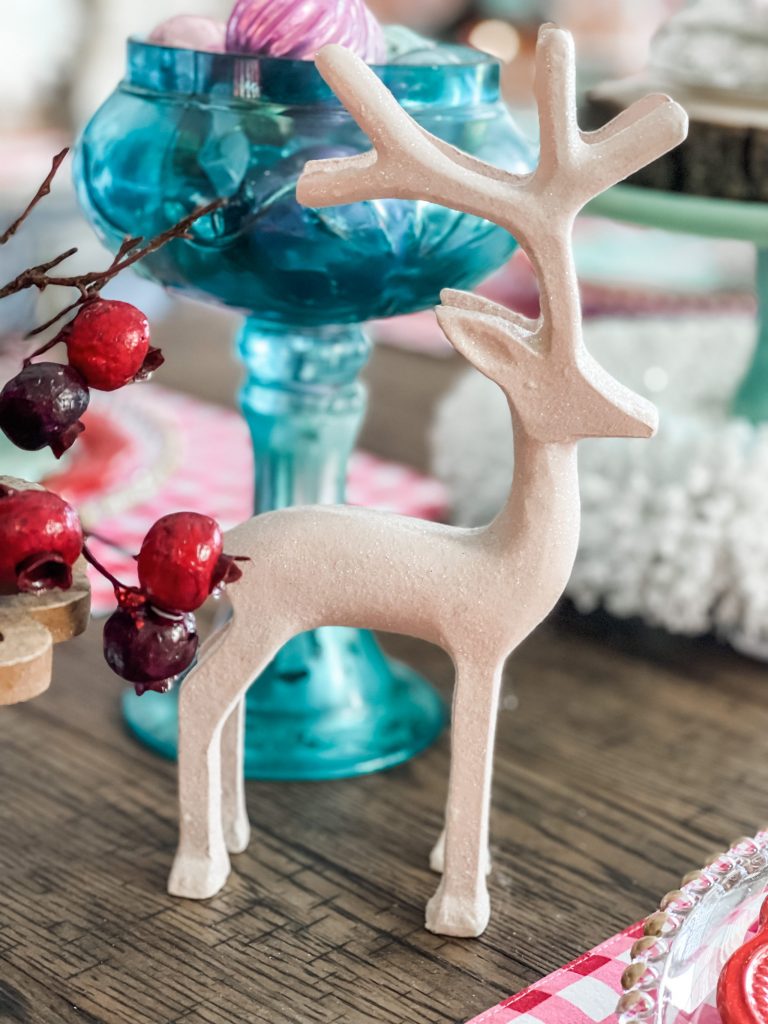 I am obsessed with these little glass ornaments! They are absolutely fabulous… Honestly, it's the colors for me! Also, the aqua piece is a vintage piece from an antique mall!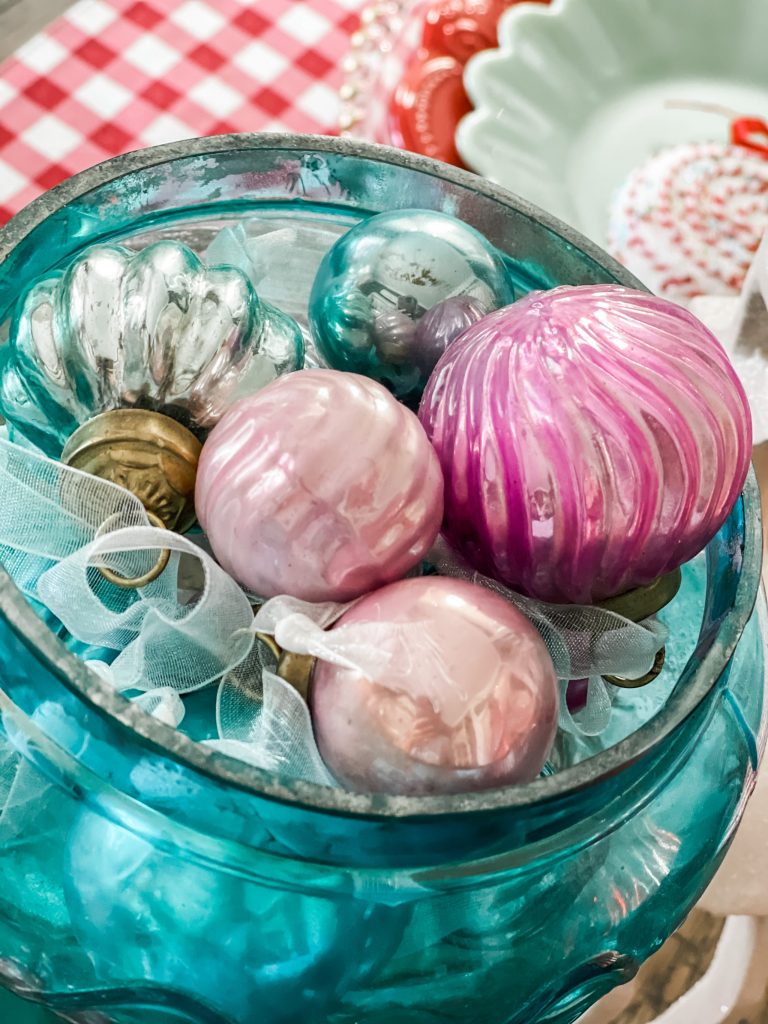 Berries are always a good idea! This little berry wreath is from Hobby Lobby! I love setting it around in my displays!
We can't forget these beauties. I found them at a thrift store all bagged up! They were around $2 for the bag. They look perfect in my Pioneer Woman bowl!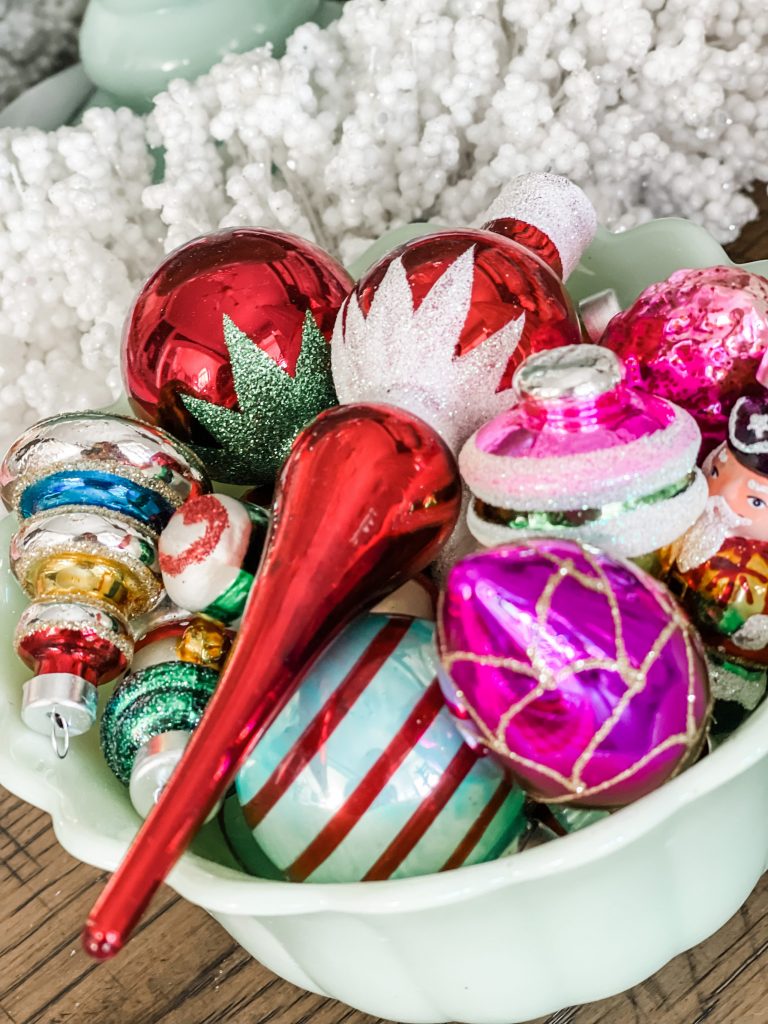 So, there you have it! My Christmas dining room table! You may be wondering why there is no table runner, like usual. Well, I tried one…but I truly felt like it took away from the look with the placemats, so I took it off! I liked this look much better, personally!
Pin for later!