Let's take a walk through my winter dining room! I am LOVING every single detail, and I sure hope you love the Christmas winter theme!
As you can see, I have a very bold wallpaper in my dining room! I just changed it up a few months ago, and I could not love it any more! You can see all the details HERE!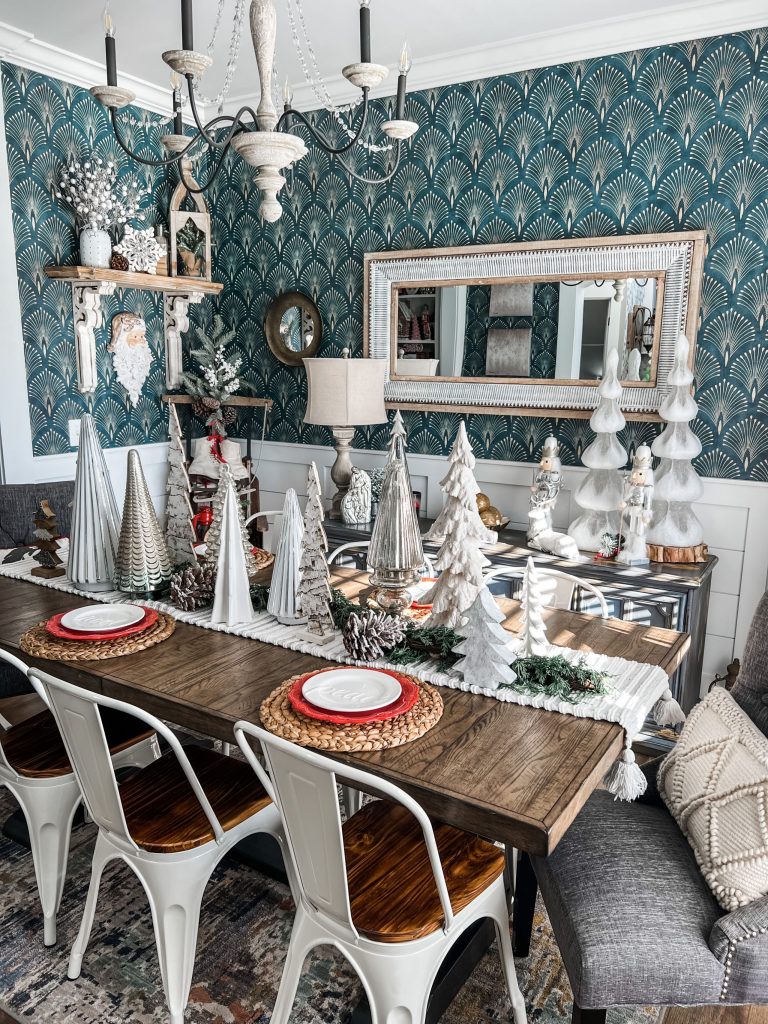 I absolutely love buying Christmas trees of all sizes, shapes and styles…so displaying them like this on my dining room table is a really fun way to get to use them and create something fun and beautiful!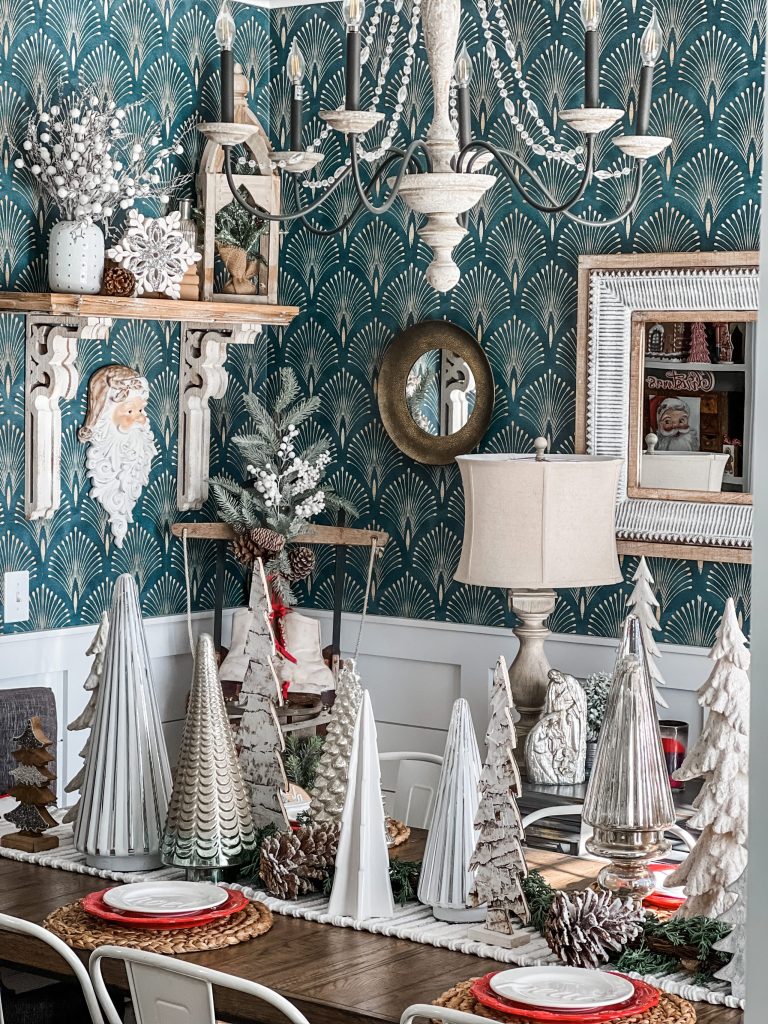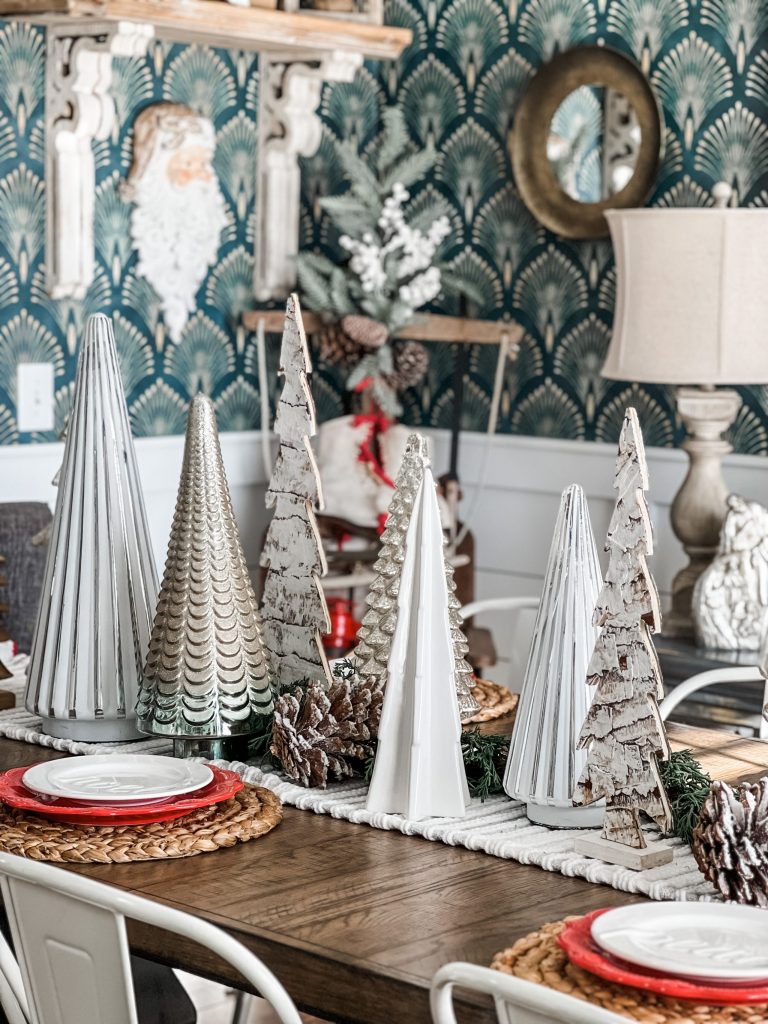 All I did was take a table runner that I already had and put some Walmart greenery along the middle and weave the trees throughout that!
Adding in oversized flocked pine cones from Hobby Lobby made an excellent addition.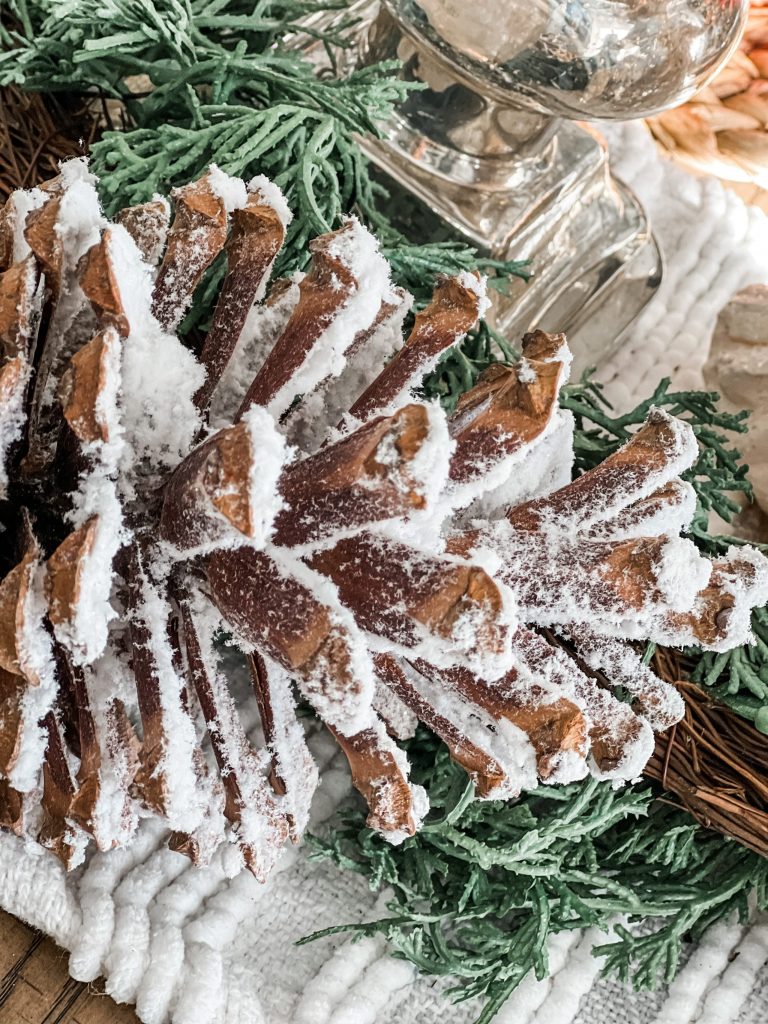 In one of the corners, I had my theatre chair that I am literally OBSESSED with…(that bad boy is heavy, let me tell you)…and I put a sled on it! To jazz up the old sled, I hung a Hobby Lobby pick that I had and then some ice skates I found at a thrift store last year!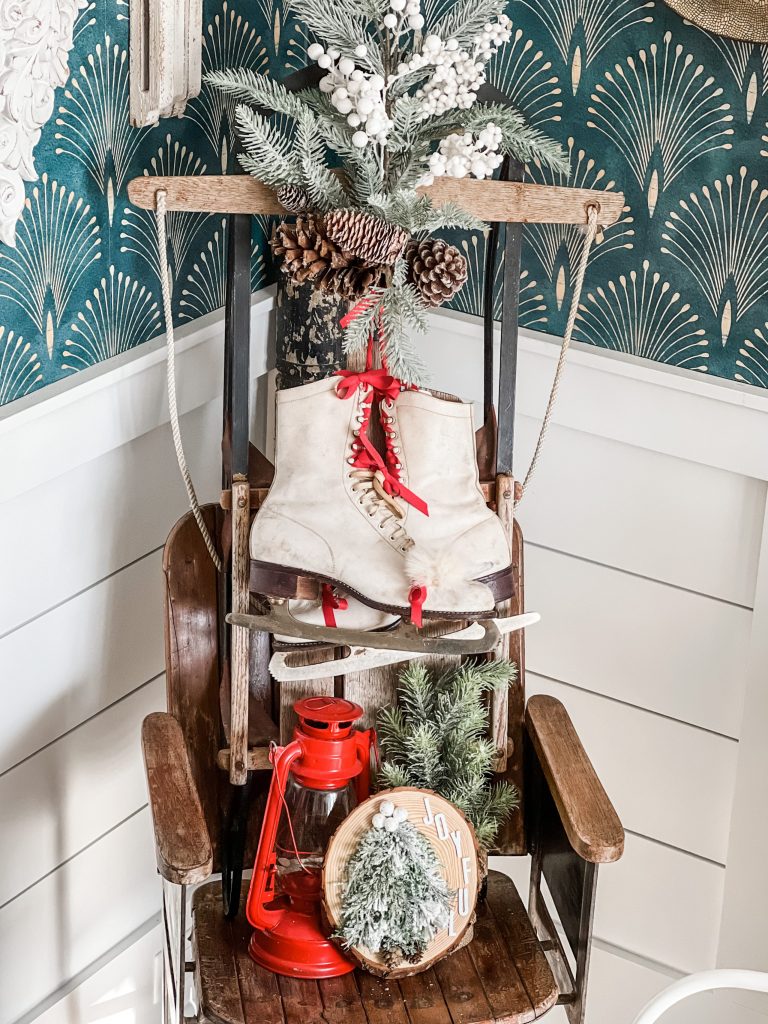 Now let's take a look at another corner of the room….the TREE!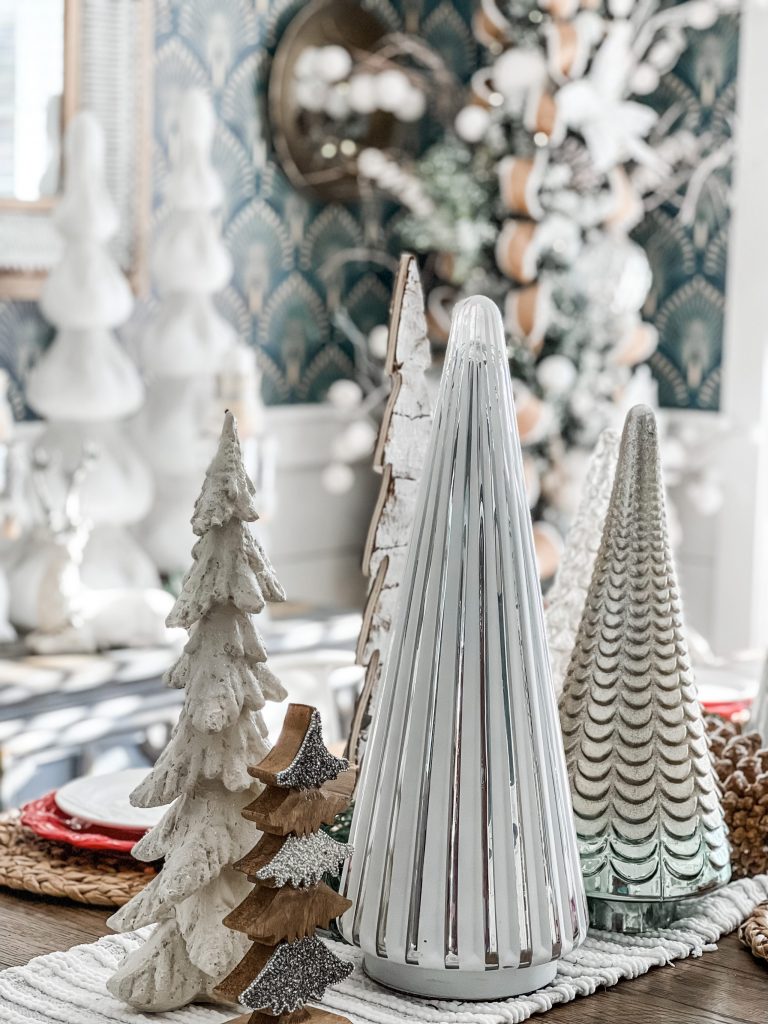 Don't you love the snow trees and nutcrackers? They match this theme PERFECTLY…and I could not love it all more! I found the trees at Decorator's Warehouse back in July while in Texas for my live event, and I found the nutcrackers at Big Lots last year! The deer was a Hobby Lobby find a few years ago. You may remember it in one of my past dining rooms!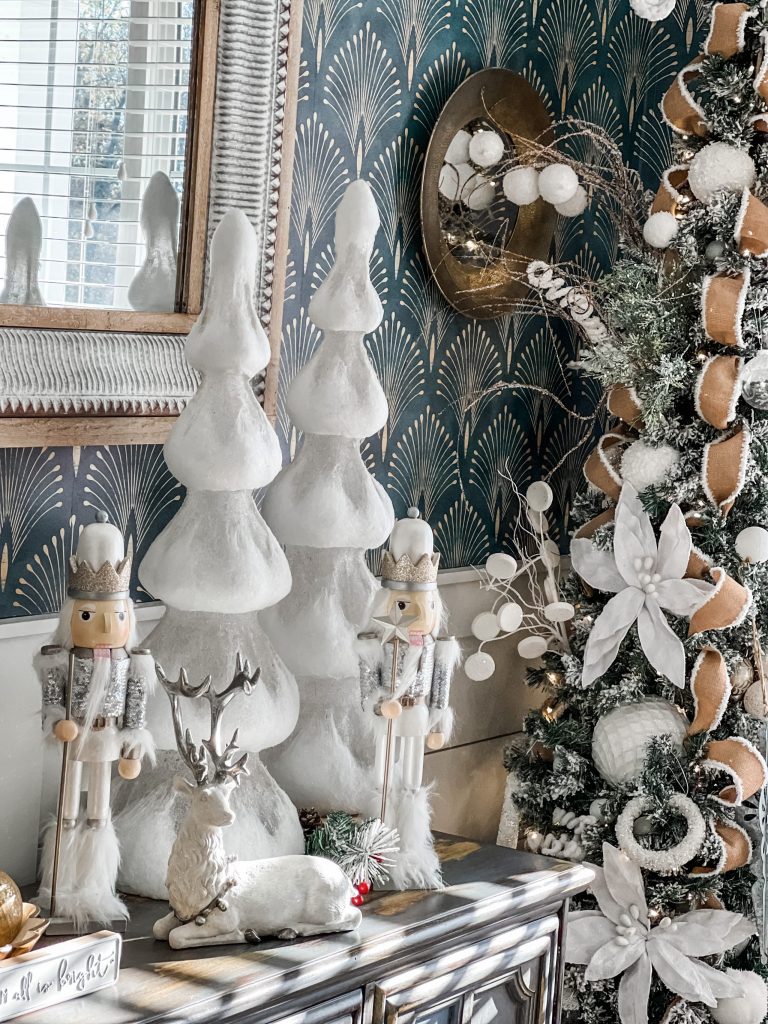 As you can see, the tree is a very neutral, beautiful wintery theme with a bit of a woodland vibe. I know I am typically known for "whimsy"…but I love all styles of Christmas, and I do think I certainly pulled in plenty of whimsy in my dining room!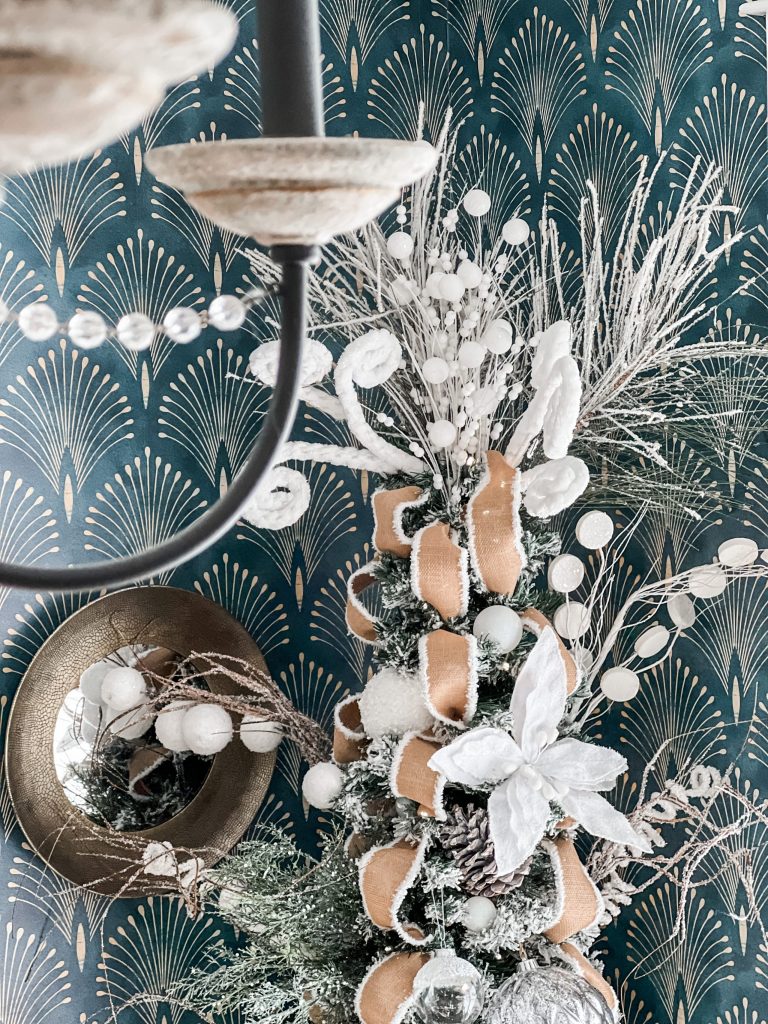 Love the white poinsettias and burlap ribbon! AAAAAHHHHH! I got those all from Decorator's Warehouse!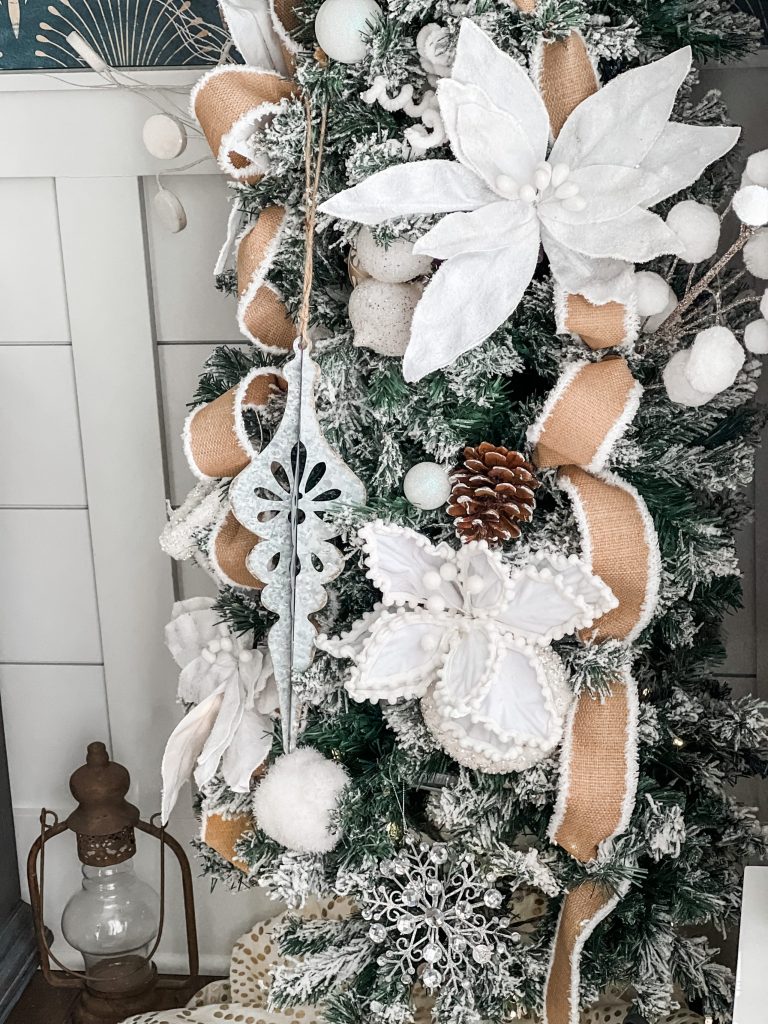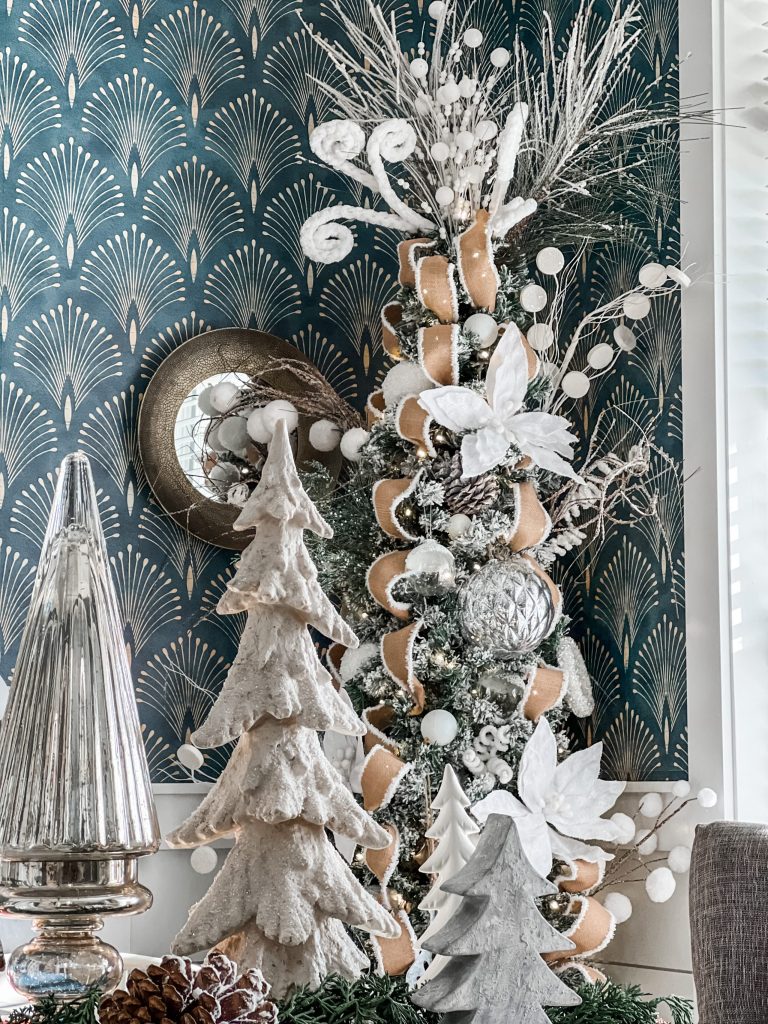 I love filling little trays and bowls with festive goodness! I found the little bowl for dirt cheap from Marshall's, and I got the gold balls from a nice home decor store in a neighboring town! The "all is calm" sign is from Hobby Lobby!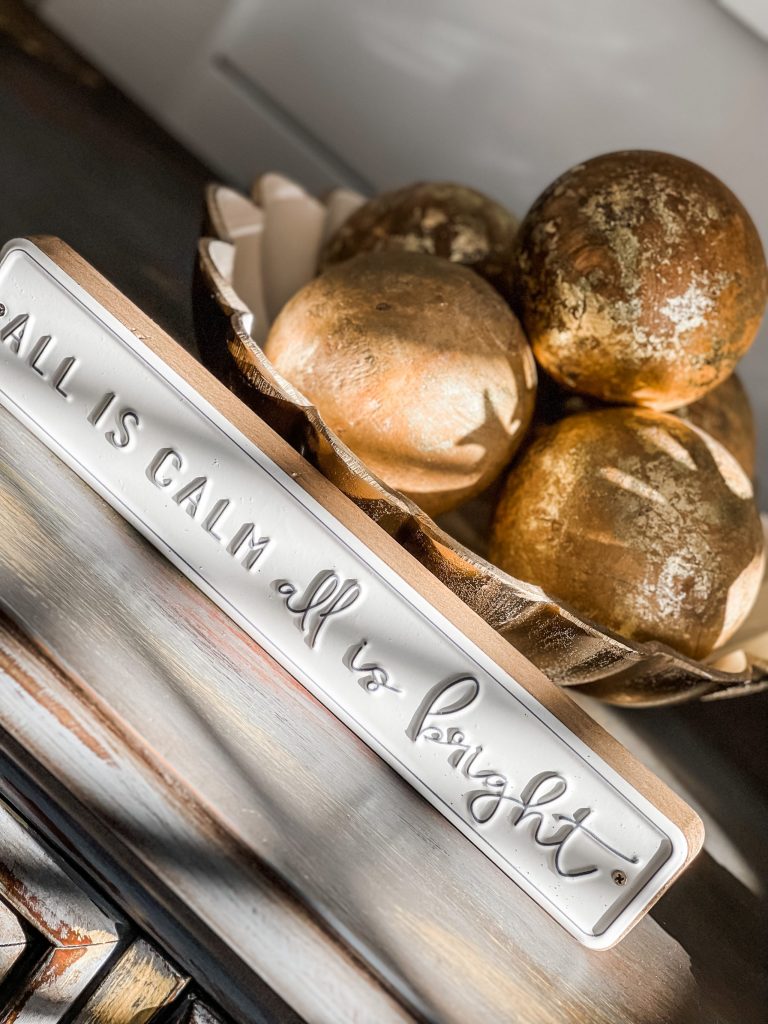 The nativity is so gorgeous there! I also love the layering effect of the Mrs. Clause book that I found at a thrift store!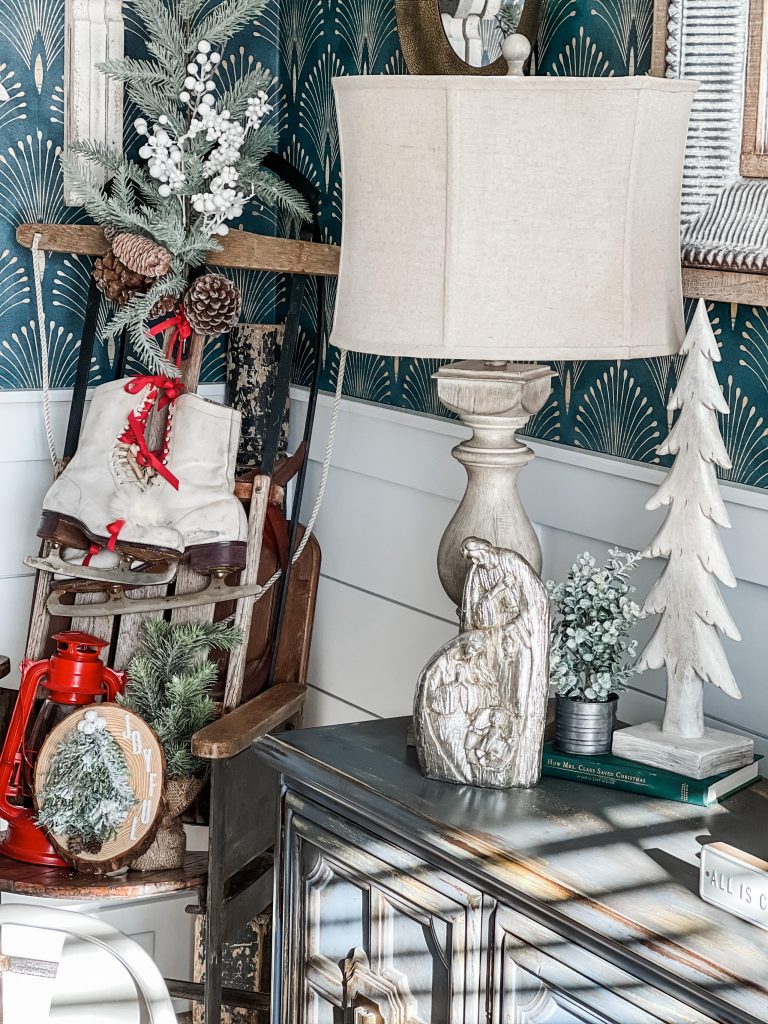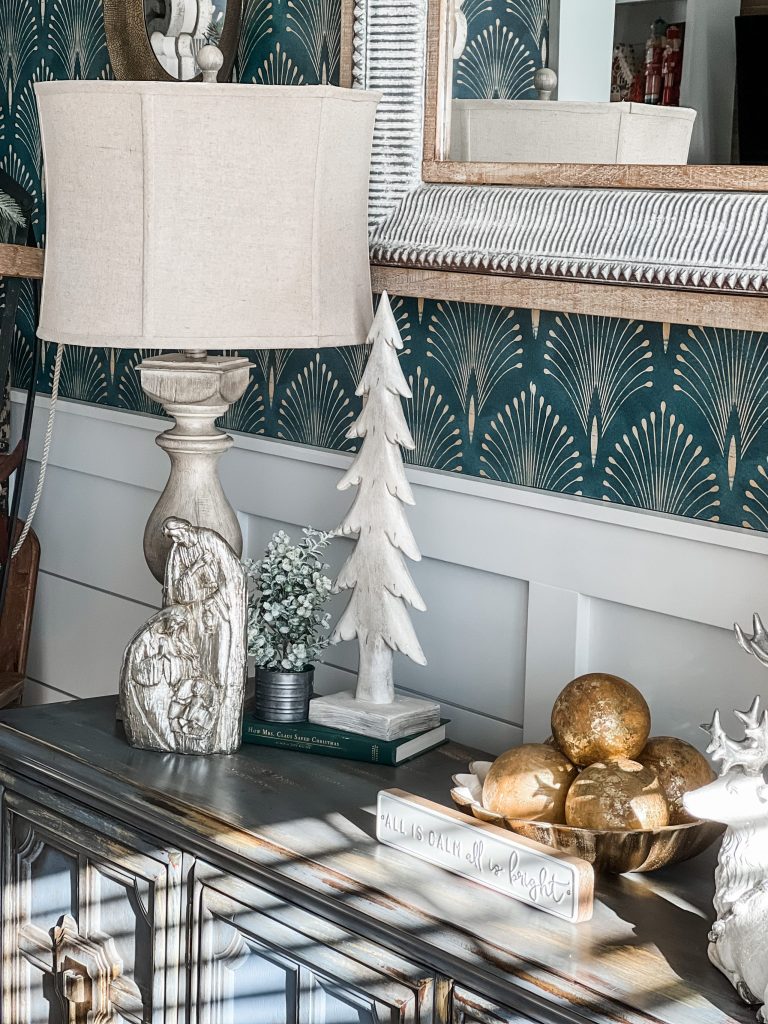 Just a little close up of the trees!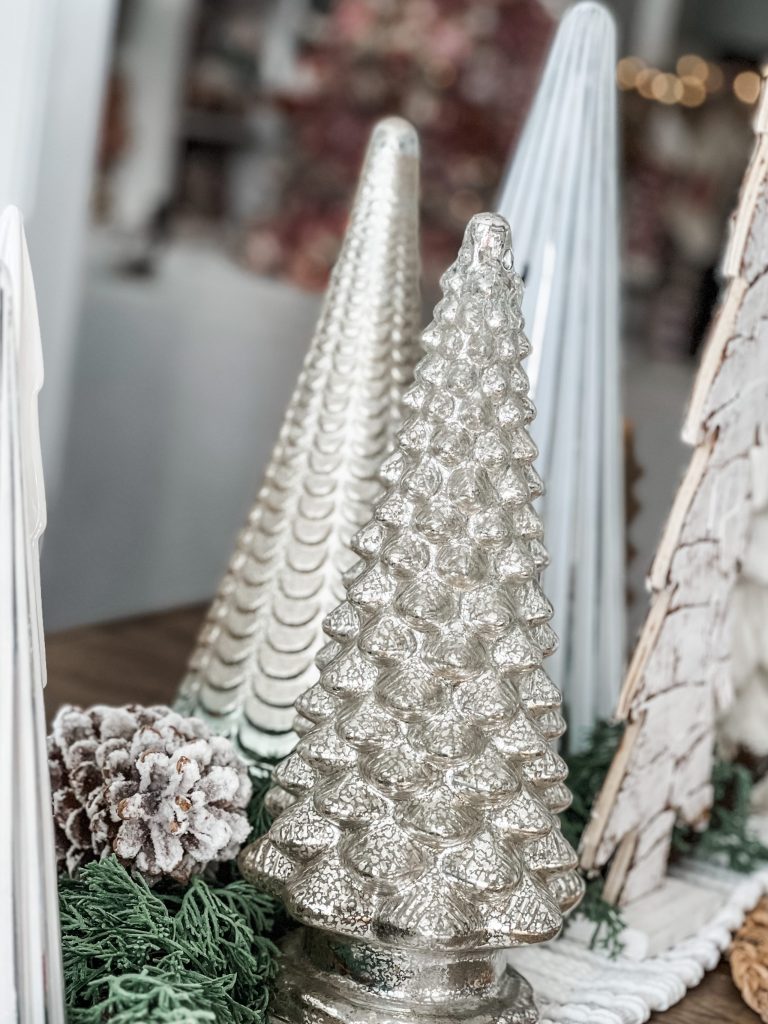 A very simple setting…nothing over the top. No napkins, no silverware…just a couple of plates on a placemat.
Loooove the skates!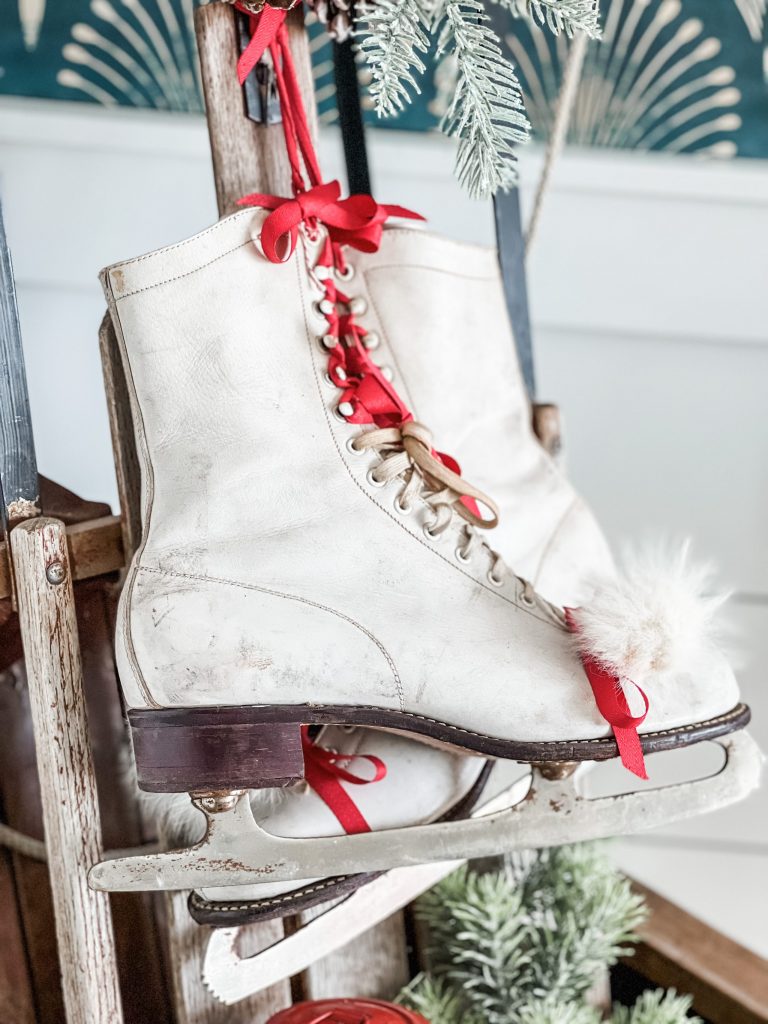 Another little area of the dining room that is just too stinking cute! How fun are the picks in the vase? But the STAR of this show is my SANTA! I found it at Tuesday Morning, and I was immediately obsessed! I know exactly where he was headed!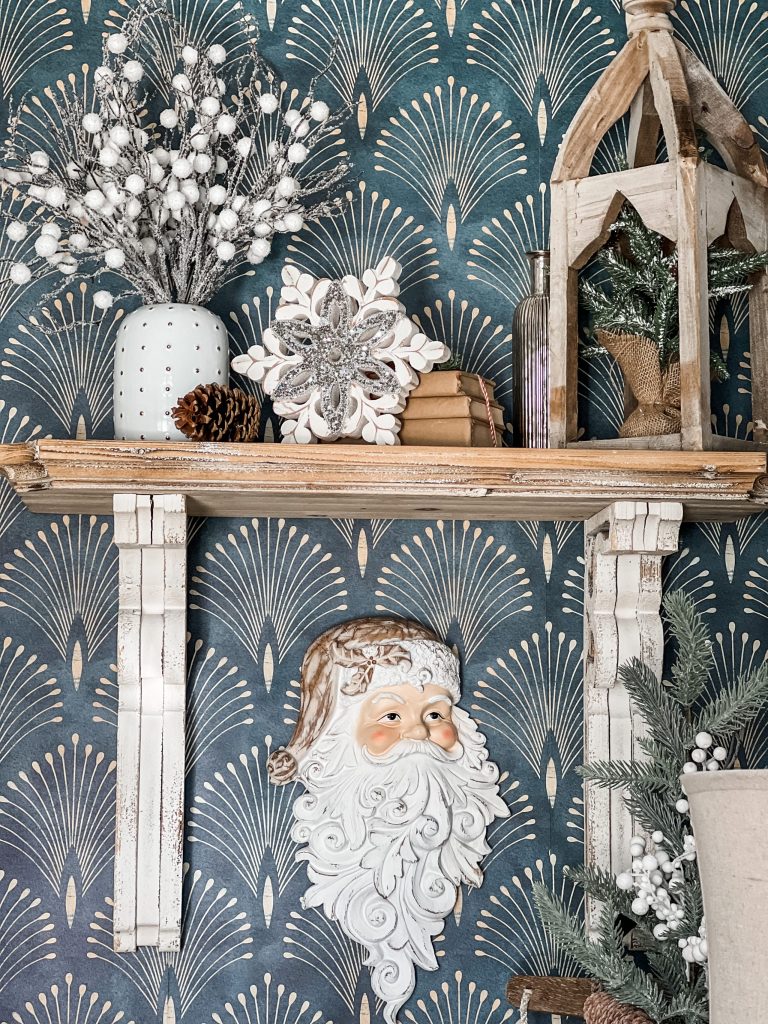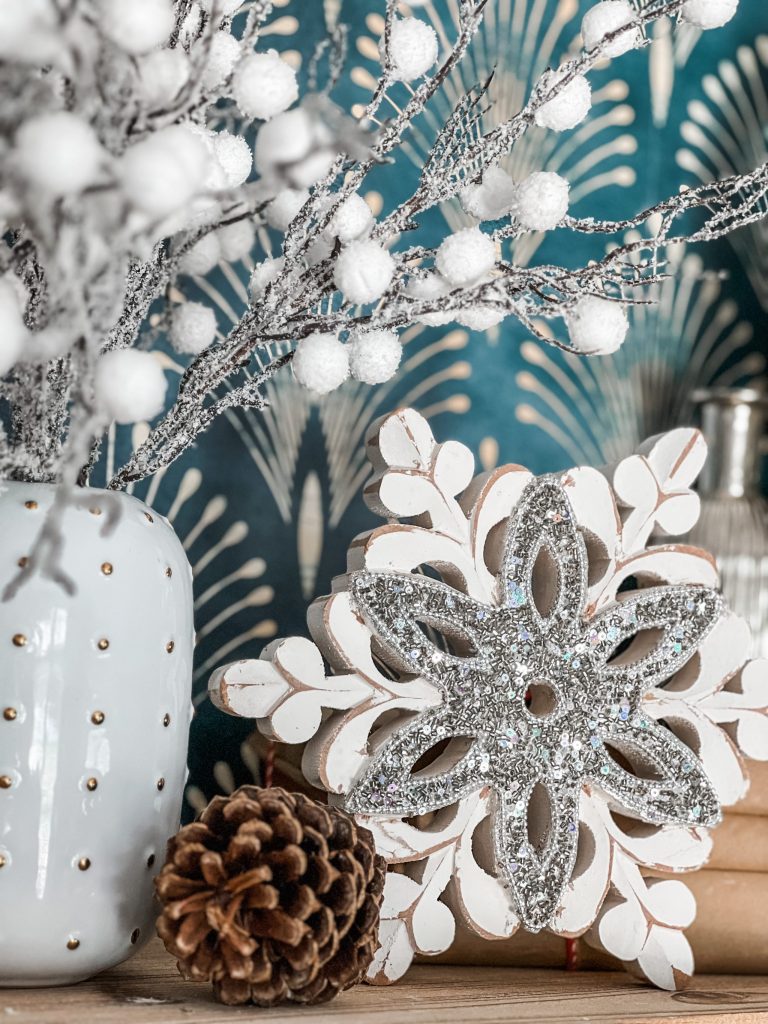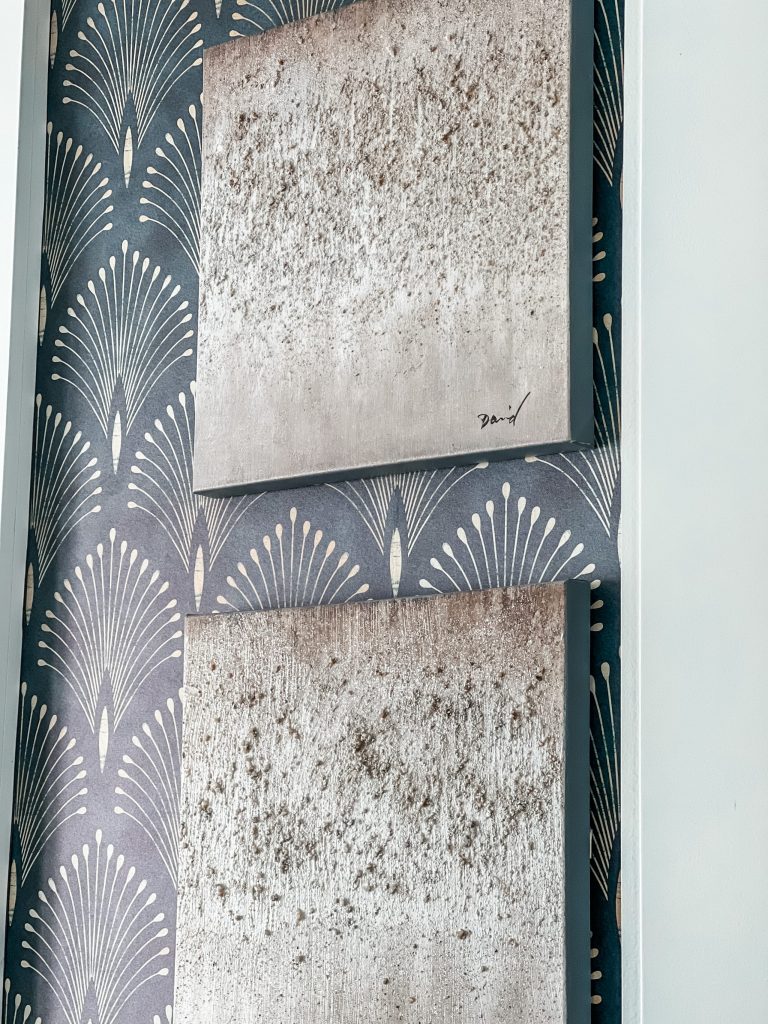 Do you remember this project from the blog? It has always been an all-time favorite to me! You can see it HERE!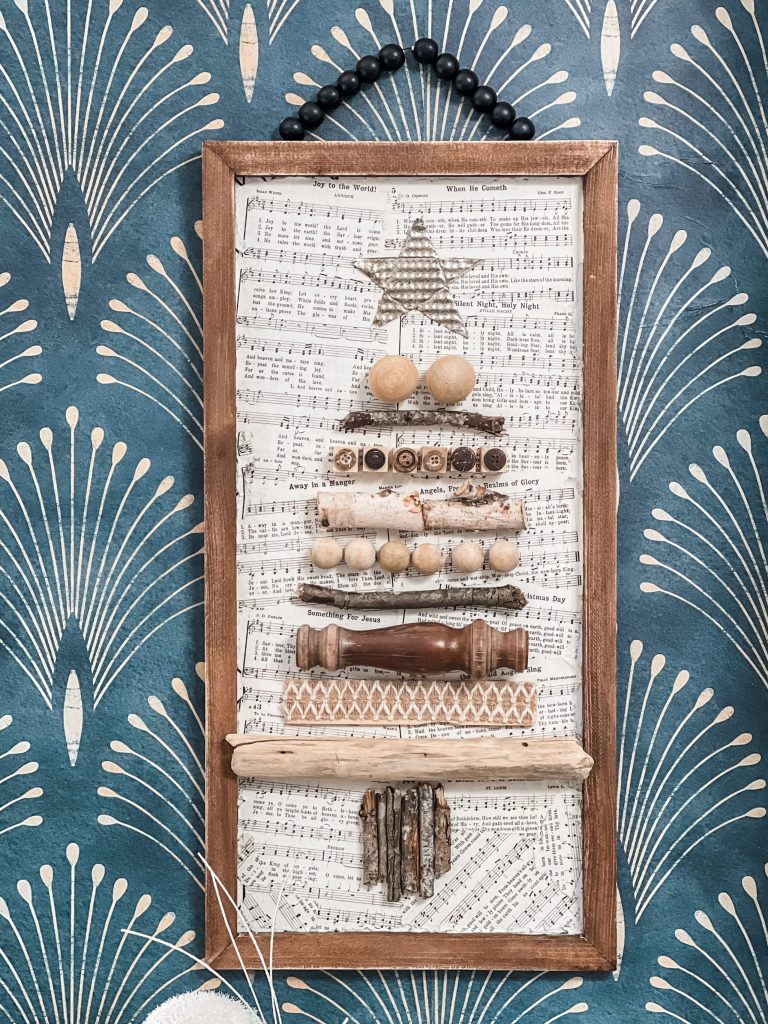 Just a cute little set up right under the sign!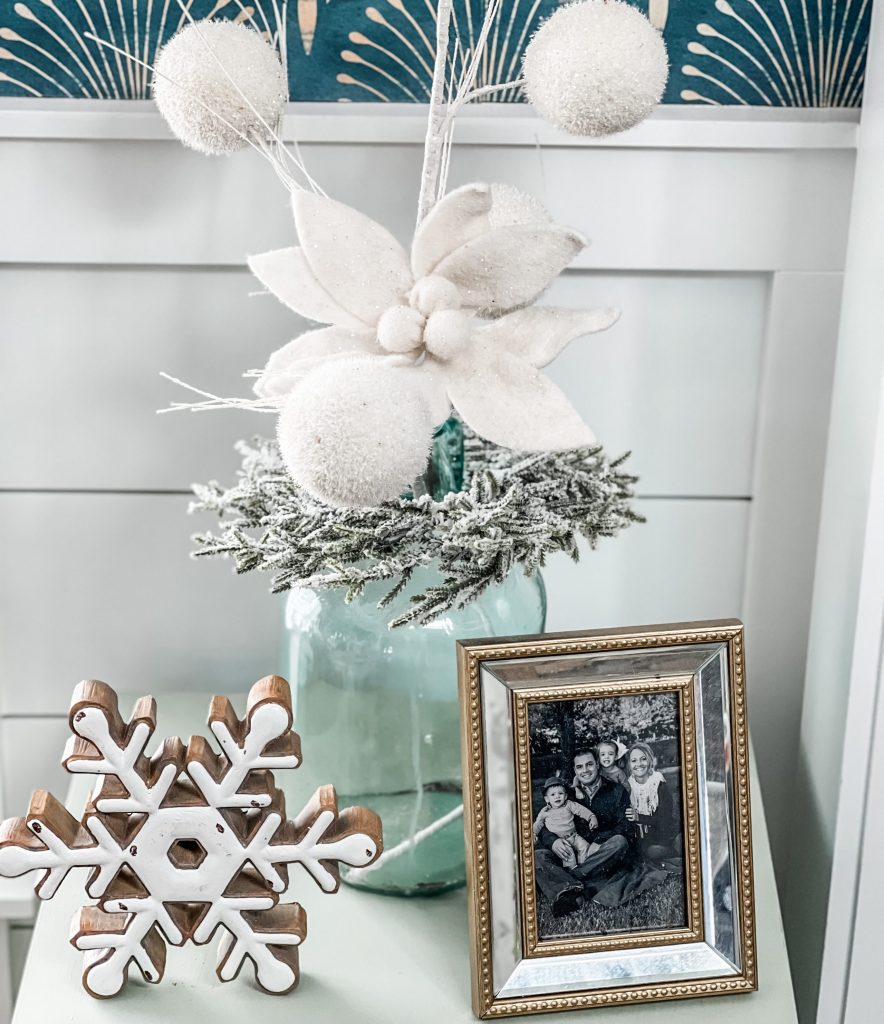 Do you remember this little side table makeover? It is crazy to look back on the BEFORE of this piece of furniture! I looooove it now!!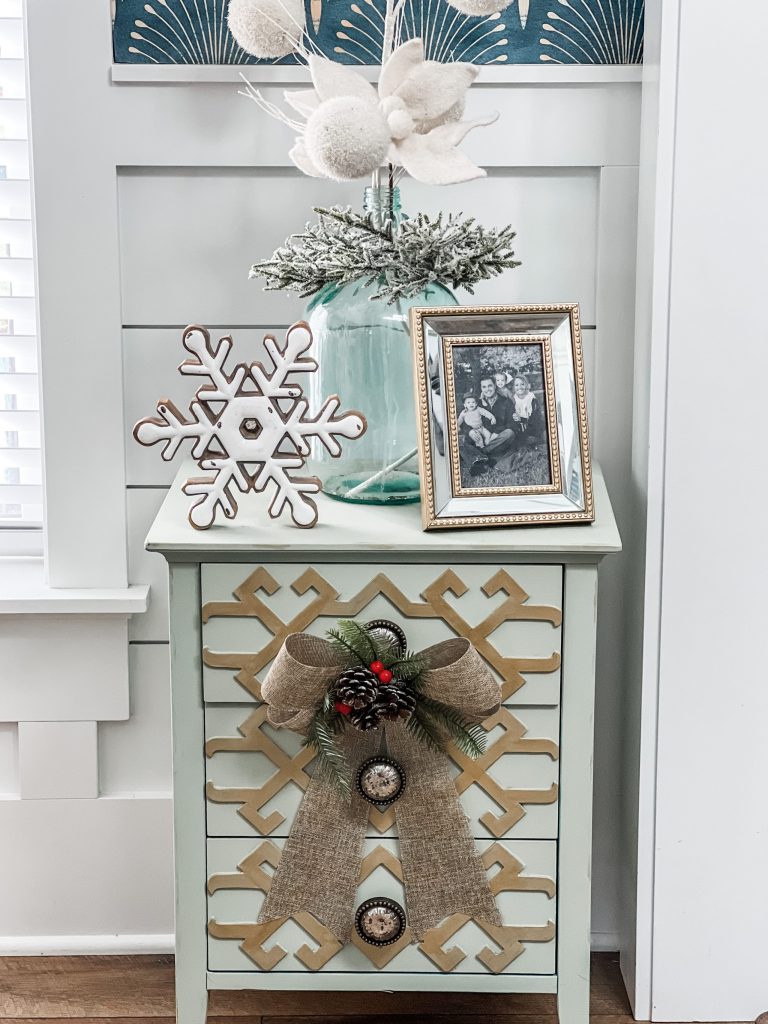 Don't you love a good Target dollar spot pillow?? This cutie was only $5.00! I loved jolly ole St. Nick!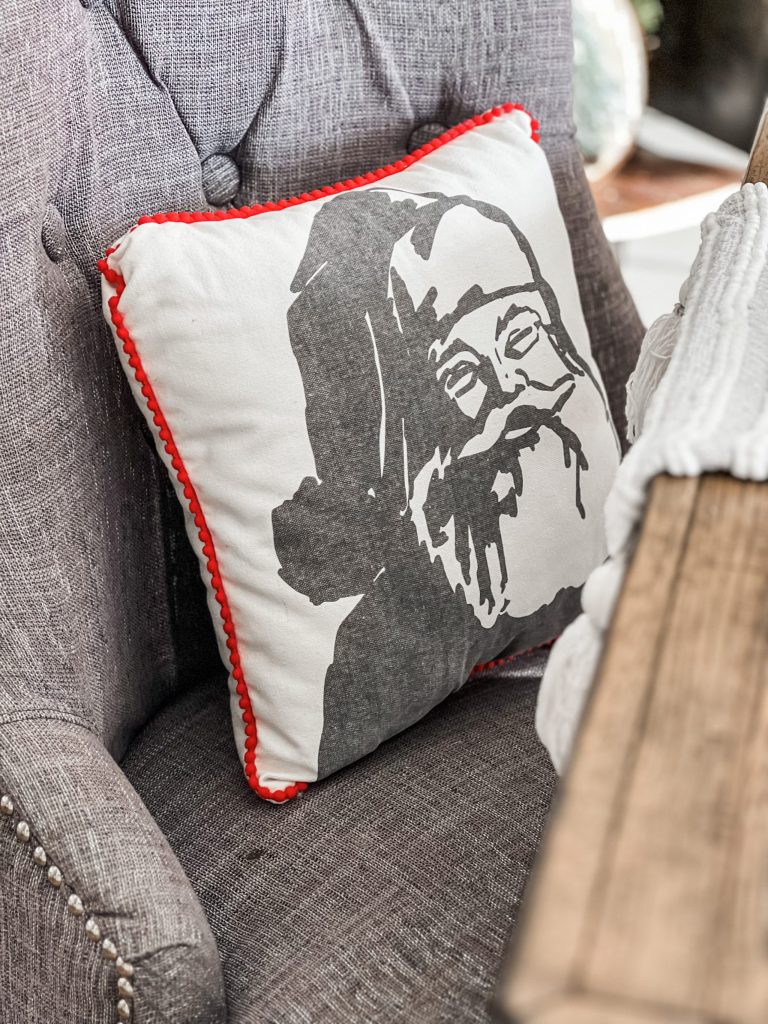 I can't leave out my gumball machine! It looks awesome right now with the gold ornaments!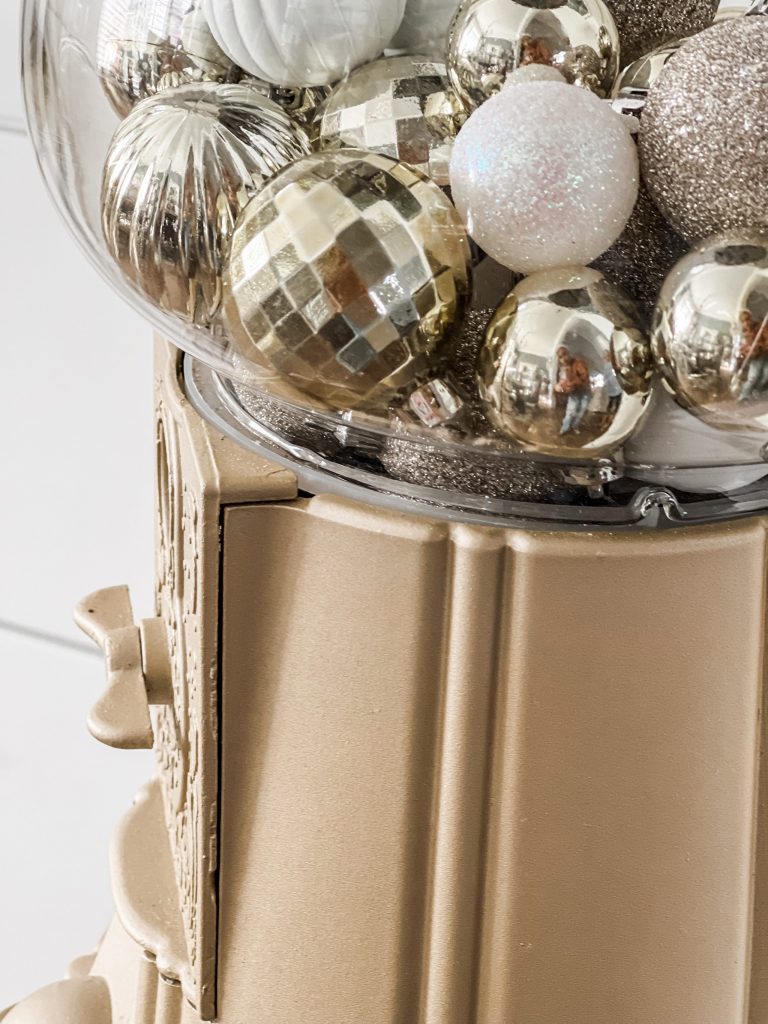 And…..one last look at the dining room as a whole!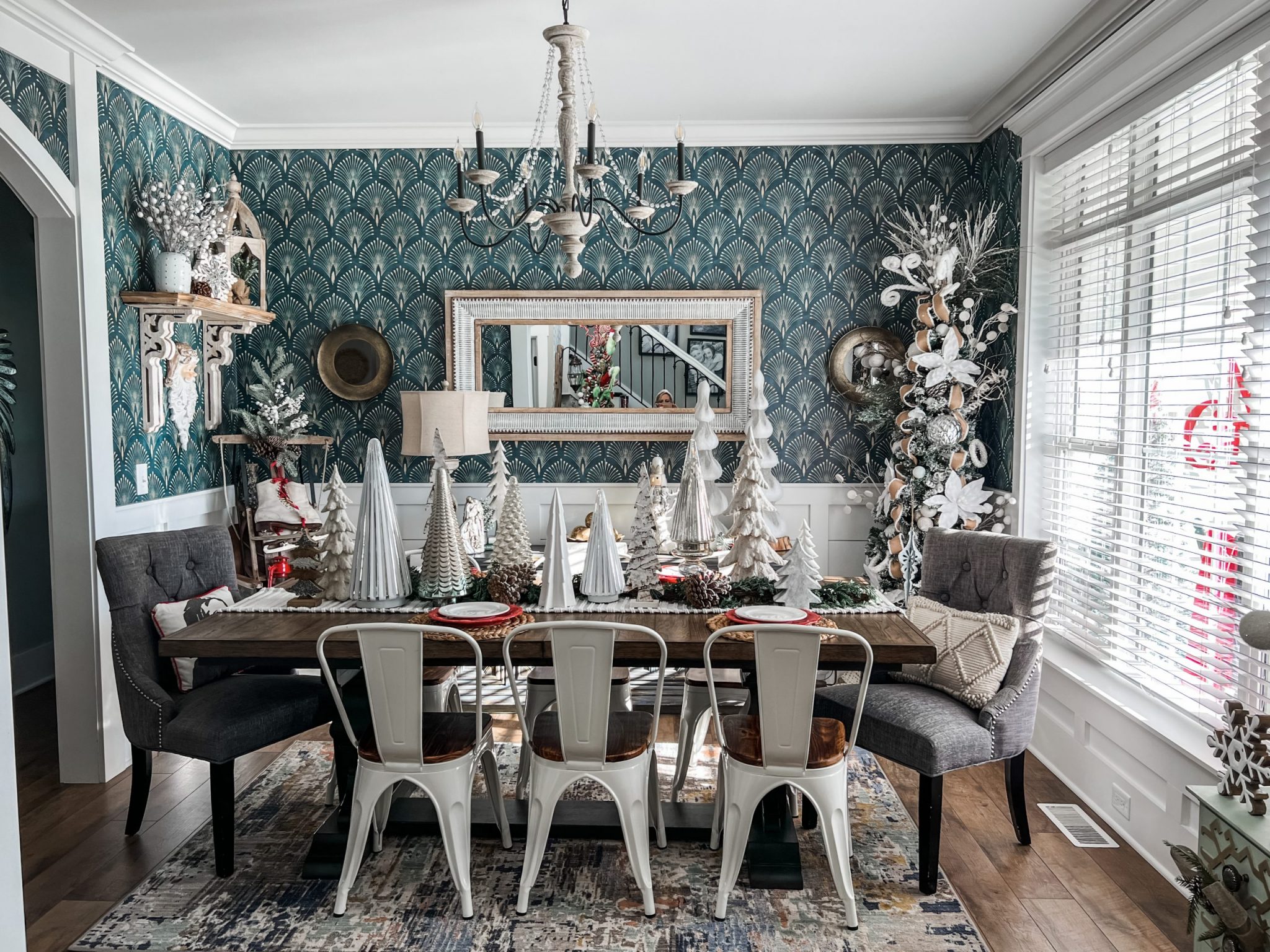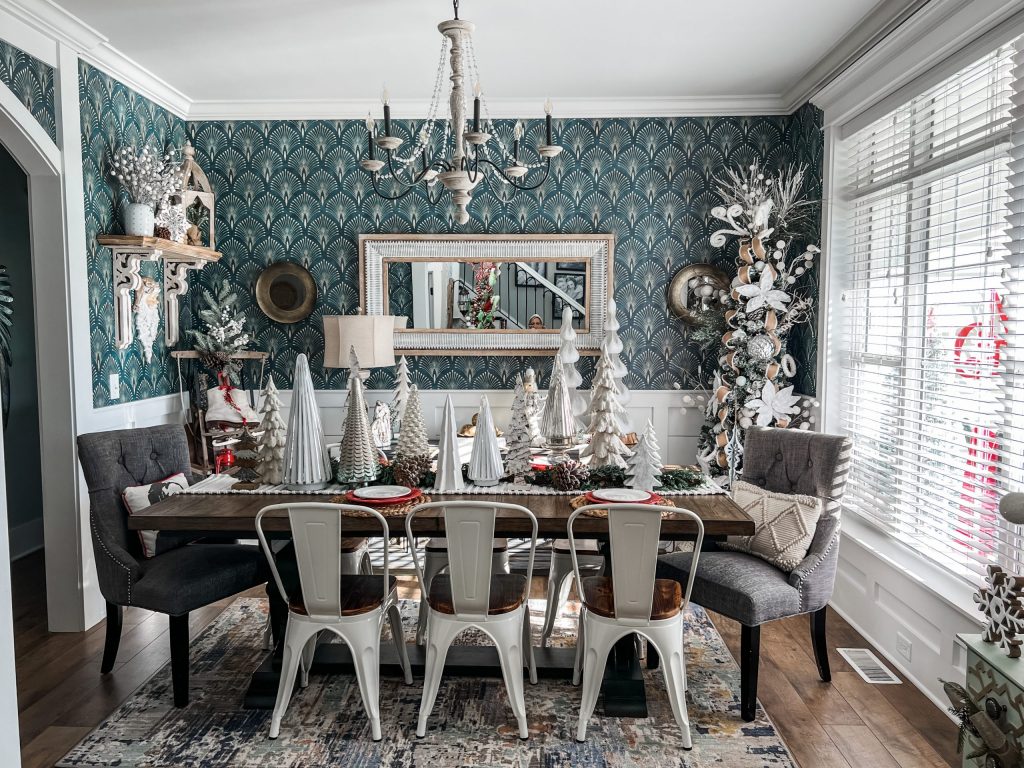 Well, what do you think of this year's dining room? I think it is my very very favorite to date. I love the neutral theme!
PIN FOR LATER!!!