While at Dollar General the other day, I saw the cutest little Christmas countdown! I loved how cute it was, and it was only $8.00! There was ONE thing I didn't like about it, though…so today, we are changing it up and you can see how one little change can make a world of difference!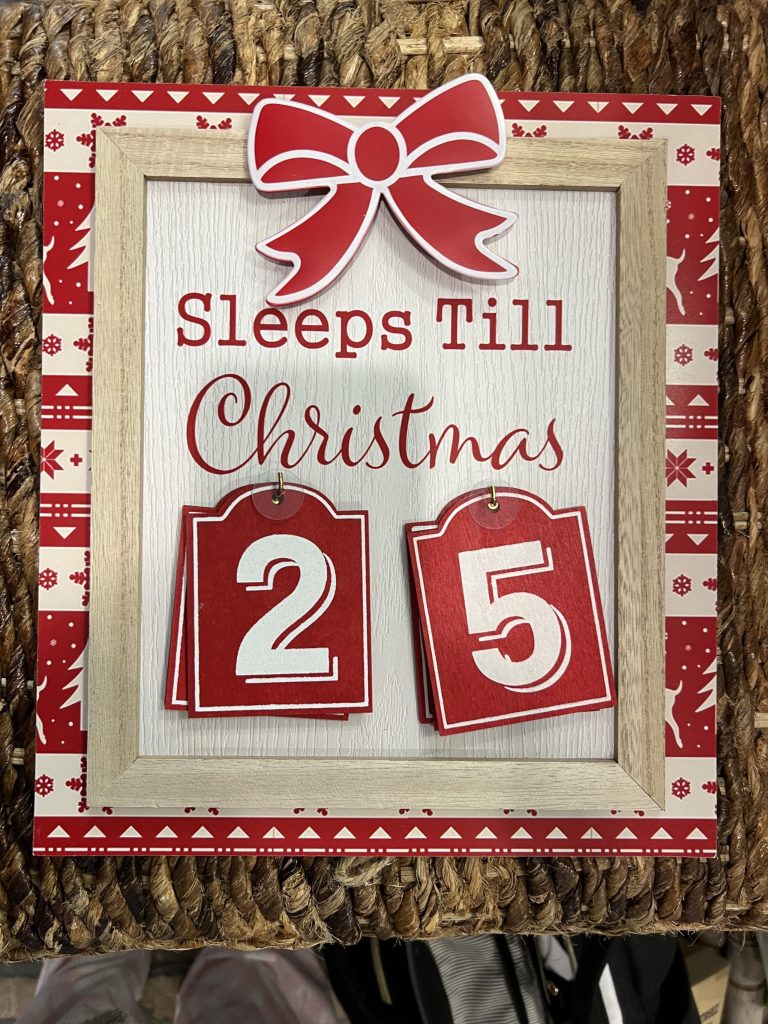 Can you take a guess at what I didn't like? I bet you can….yes, the BOW. It just looked way too generic for me LOL. But the rest? The rest was perfect. I love red and white and all the old school Christmas vibes it was handing out!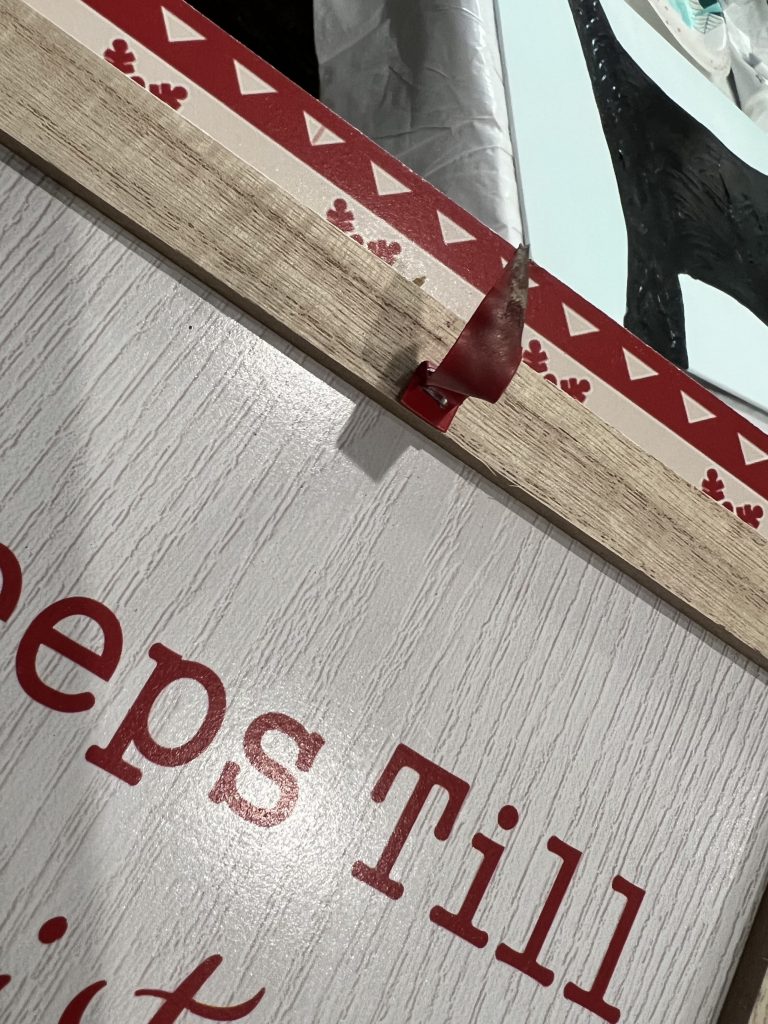 I originally thought I was going to take the current bow off and replace it with a Re-Fabbed Bow. After messing with that for a min, I realized that wasn't at all what I wanted to do.
I found some pieces of Walmart greenery (ones I got for a little over $1.00, plus a stem of Dollar Tree berries) and I started messing around with it over where the bow had been.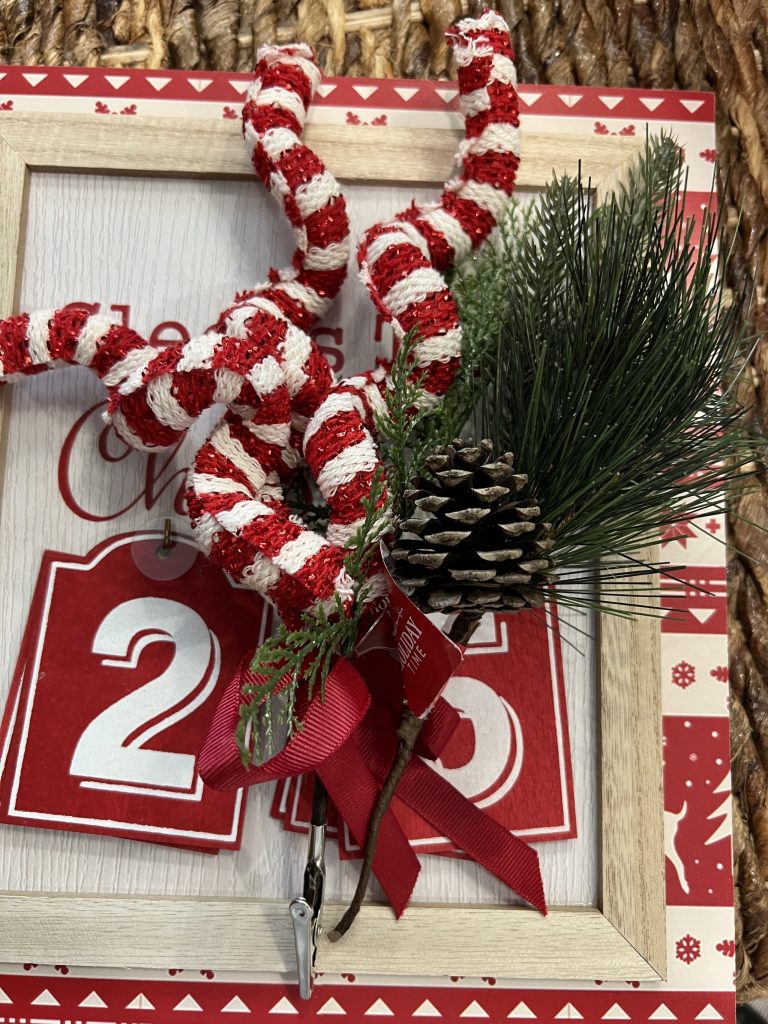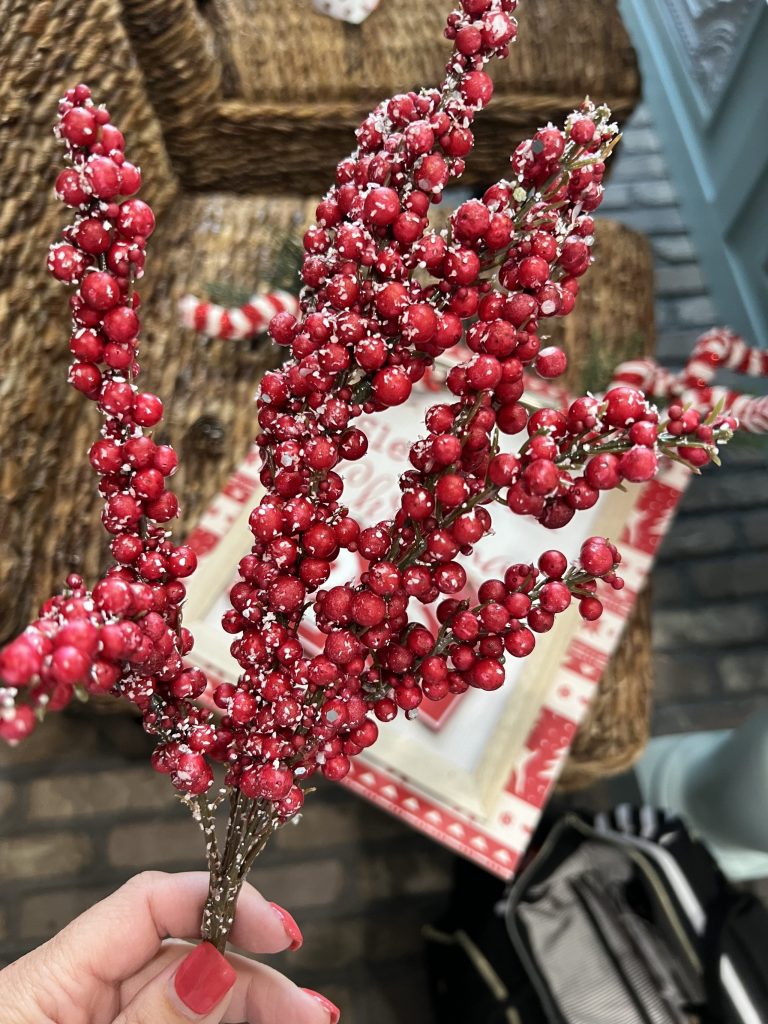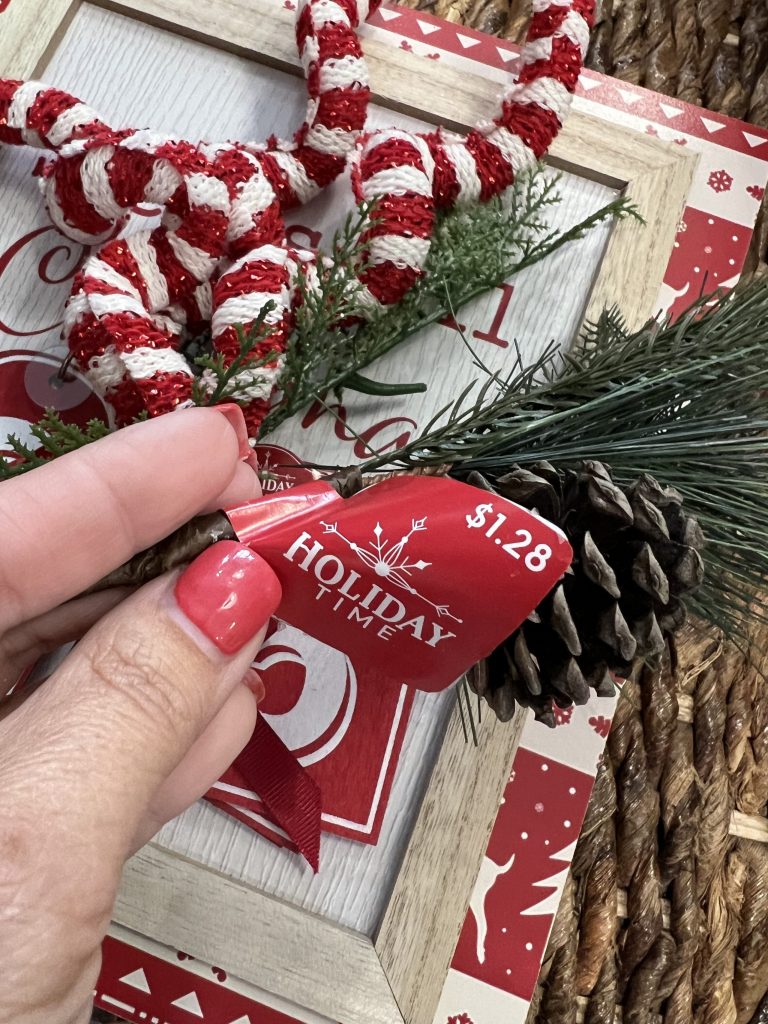 After snipping and rearranging and hot gluing all over the place, I was able to get it EXACTLY how I wanted it, and wow! (I didn't take but this one picture of the process…but you get the idea! Keep gluing and sticking til ya like it!)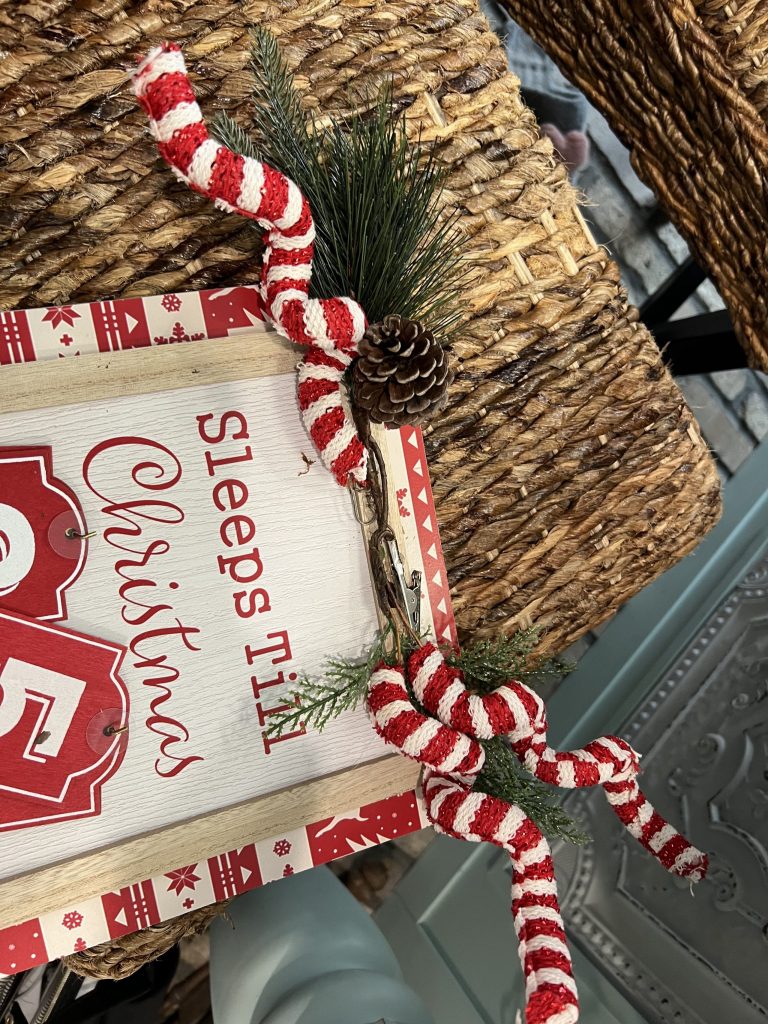 This looks like an ENTIRELY different piece, for VERY little time…and little money! WINNER!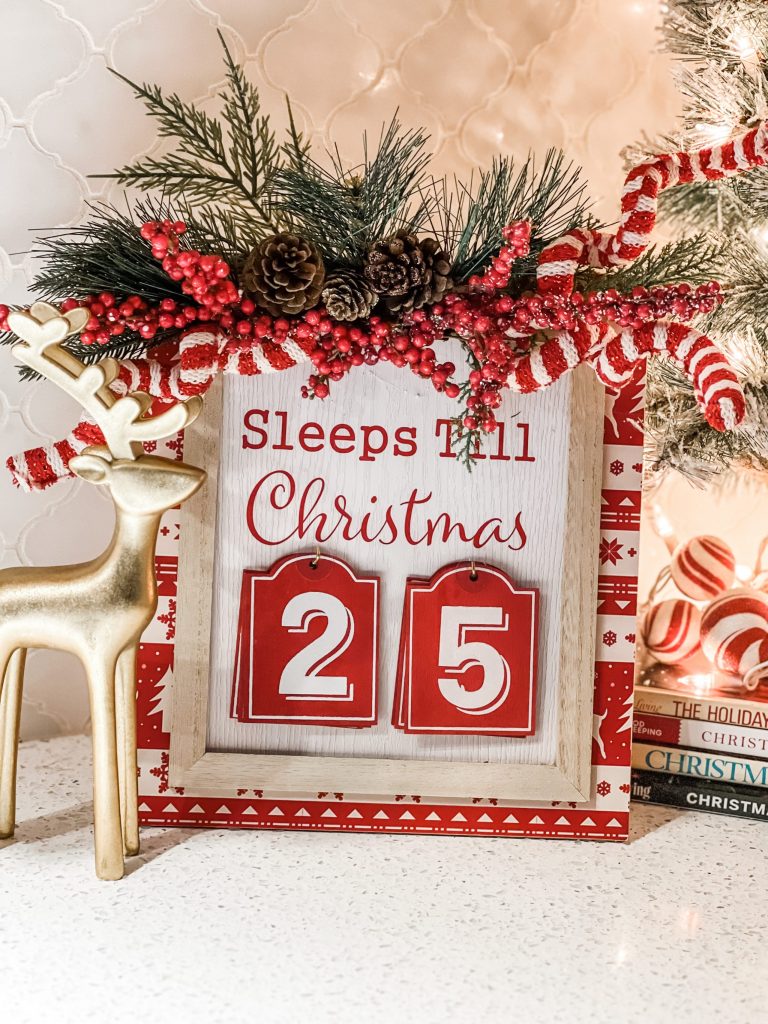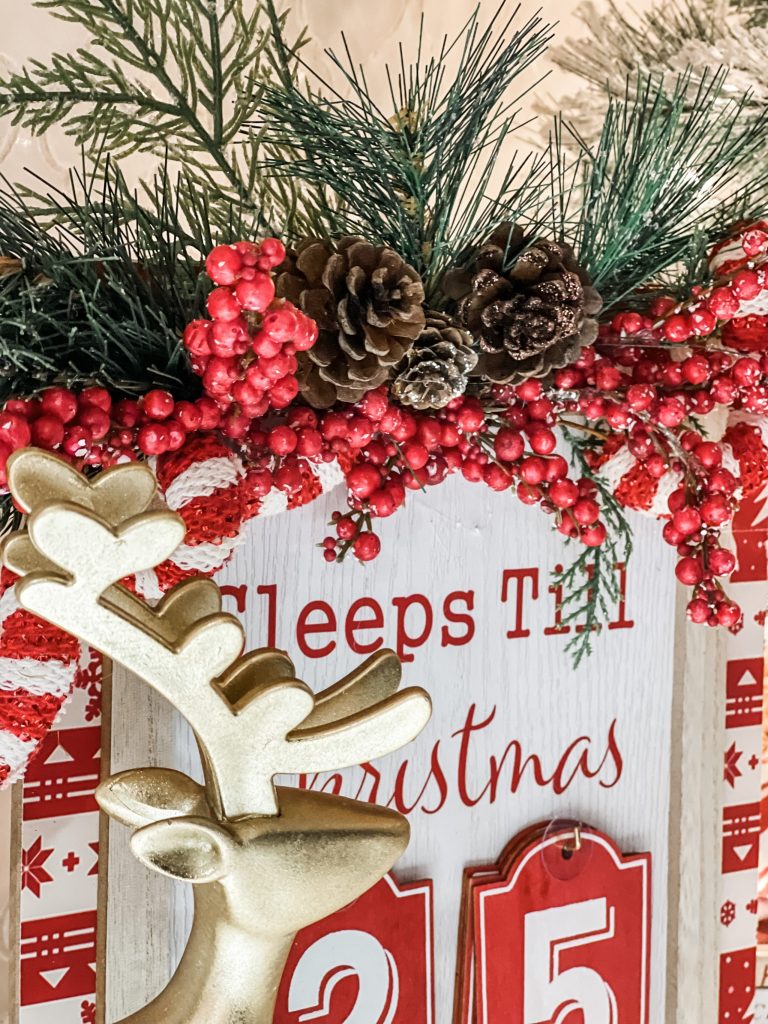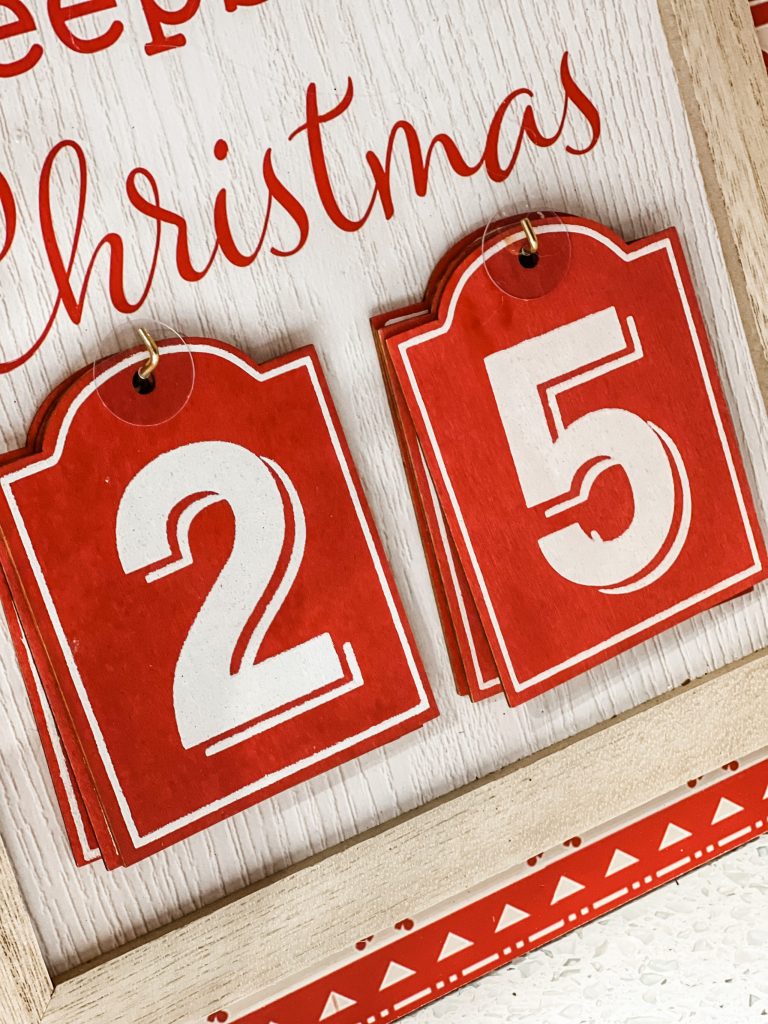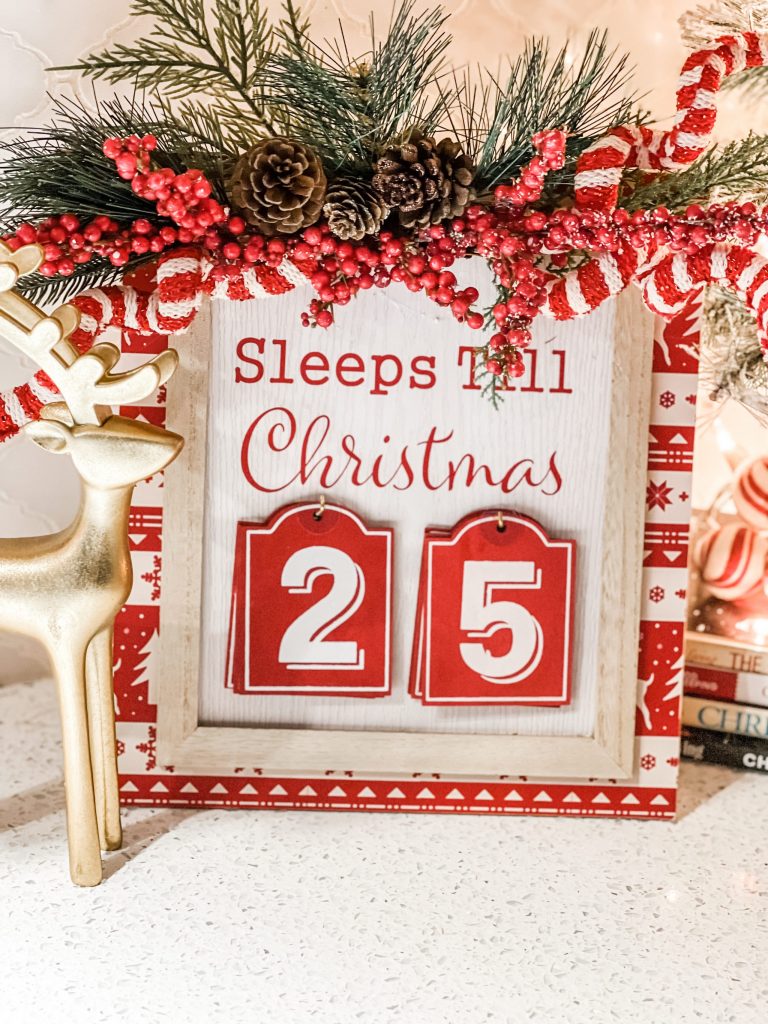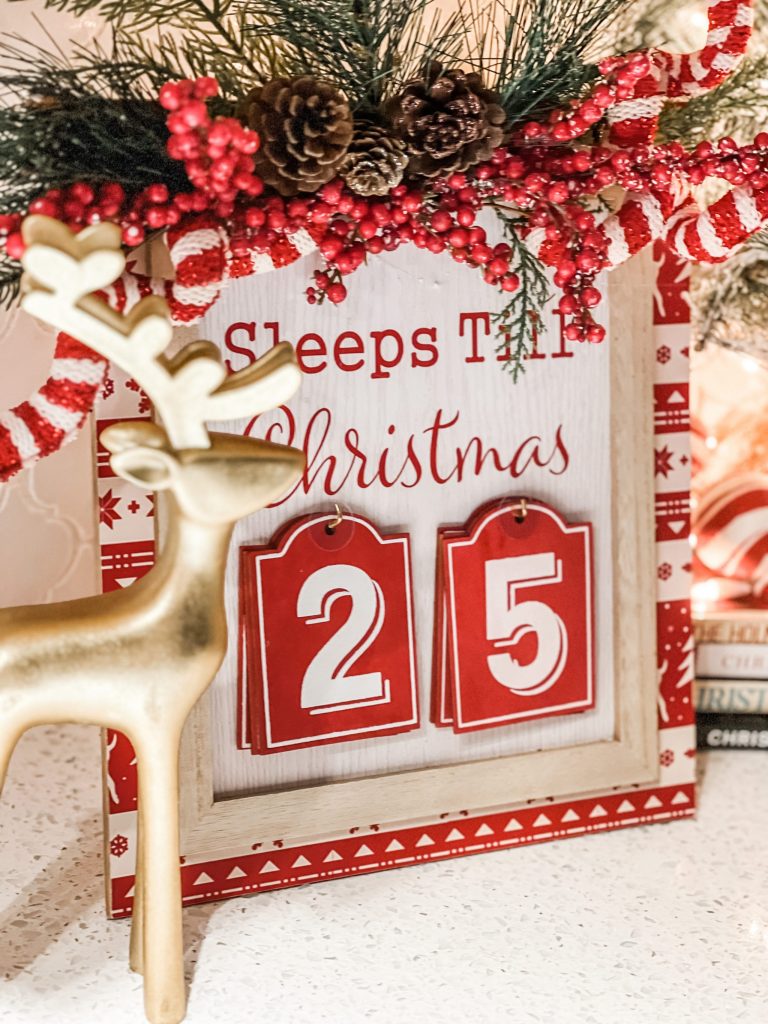 Be sure to PIN FOR LATER!