As you well know, aqua is my love language. The light, subtle minty aqua is my very favorite color of all time, and when you throw Christmas in the mix with that color, it is a match made in Heaven for me.
When I saw this aqua metal truck (*affiliate)on the shelves of Hobby Lobby this year, my heart skipped a beat. I knew I didn't want to use it "as is", although it is already fabulous…but I knew I could make it exactly like I wanted with just a little DIY goodness and a touch of creativity!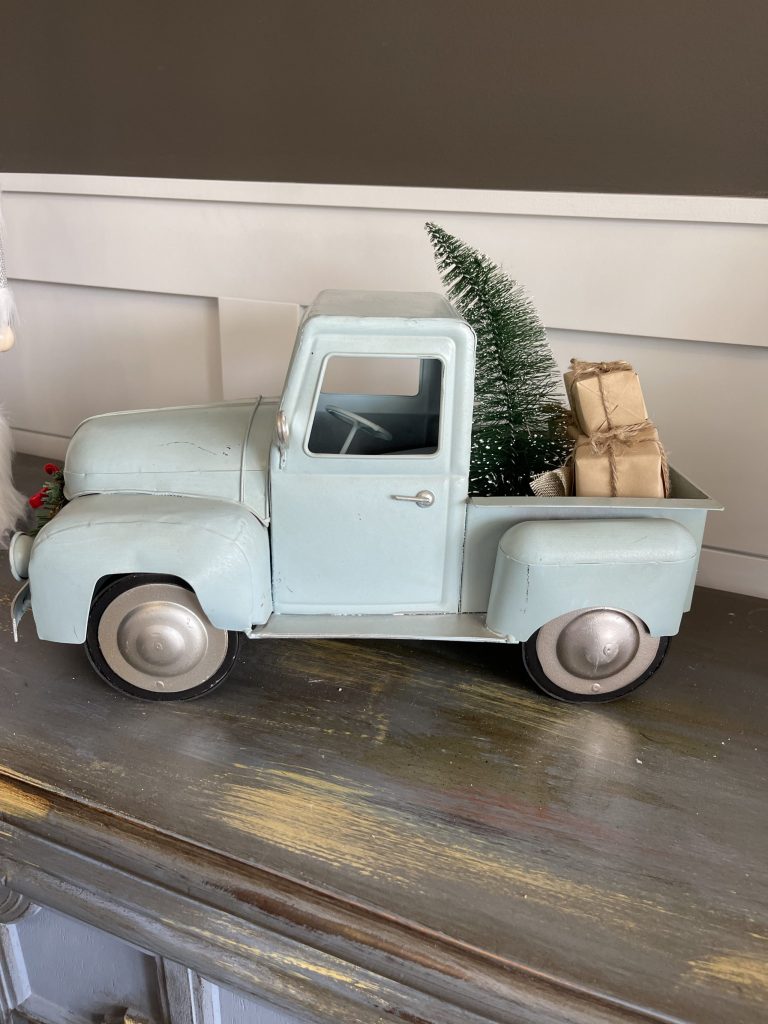 The color of the truck was perfect. The style of the truck was perfect. The only thing that I didn't love was the stuff in the back, which was an easy fix. I also thought the truck needed a little more "spunk"…because well, you know I am a little extra 😉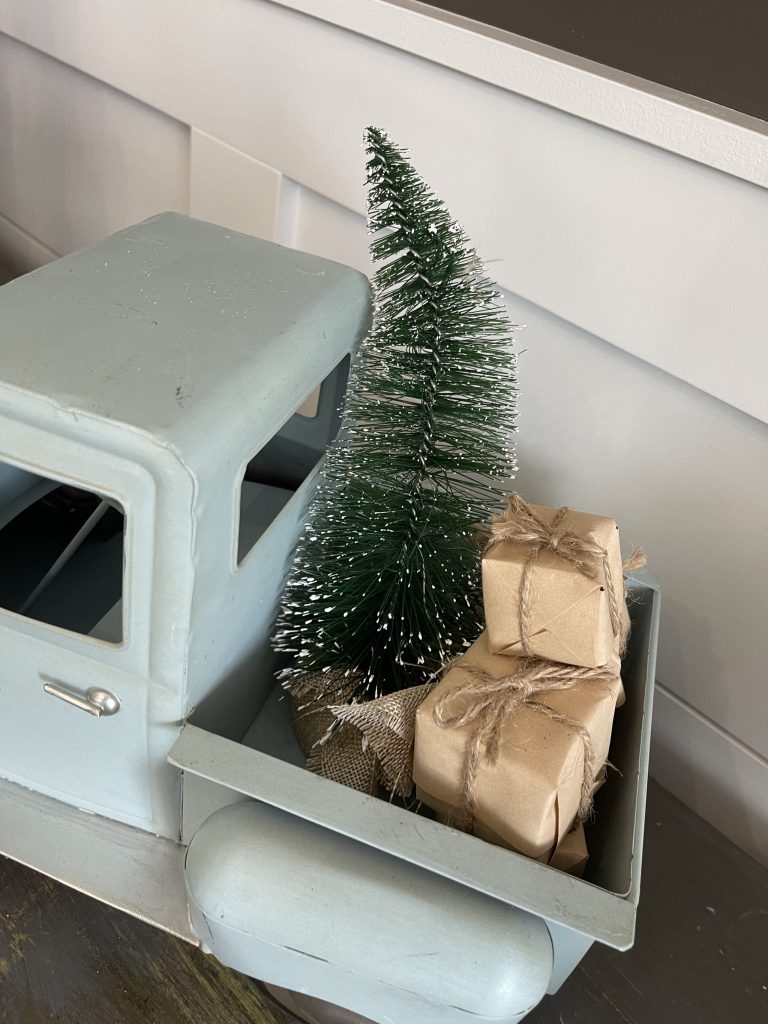 So, I got to work! I simply removed the items from the backend of the truck, which was super easy to do because they were simply glued down.
Once I had removed them, I started going a little re-vamping of the truck!
First, I decided to take the red bow off the front of the wreath and replace it with my own tiny bow and some fun candies from the mini Christmas section of Hobby Lobby!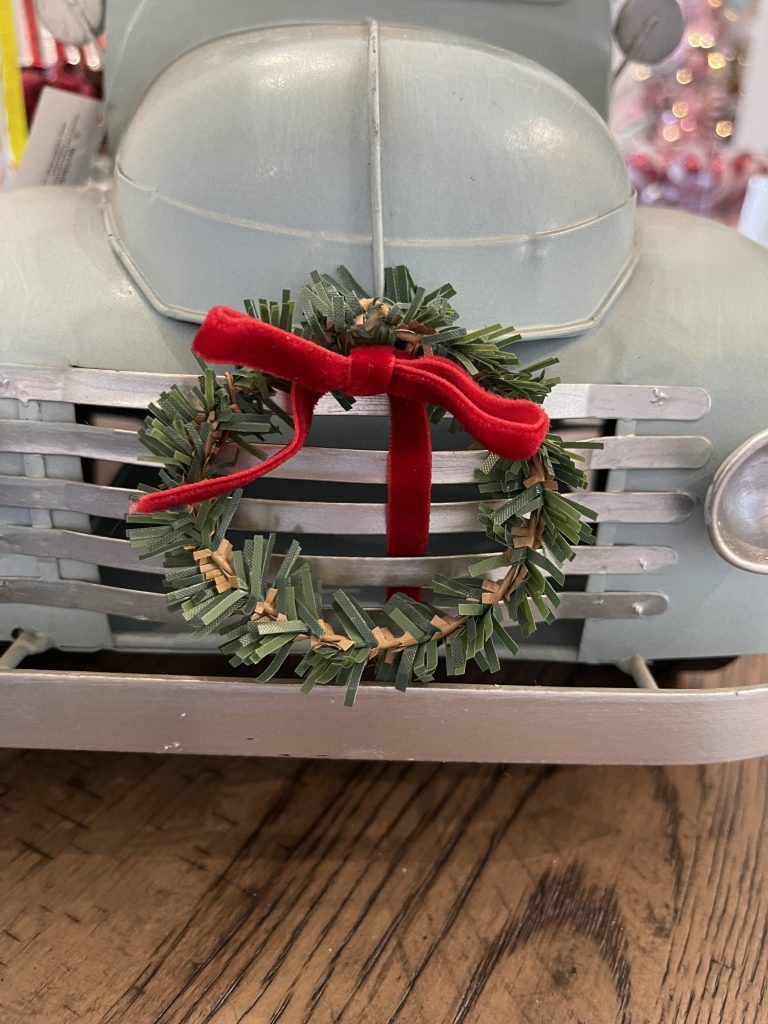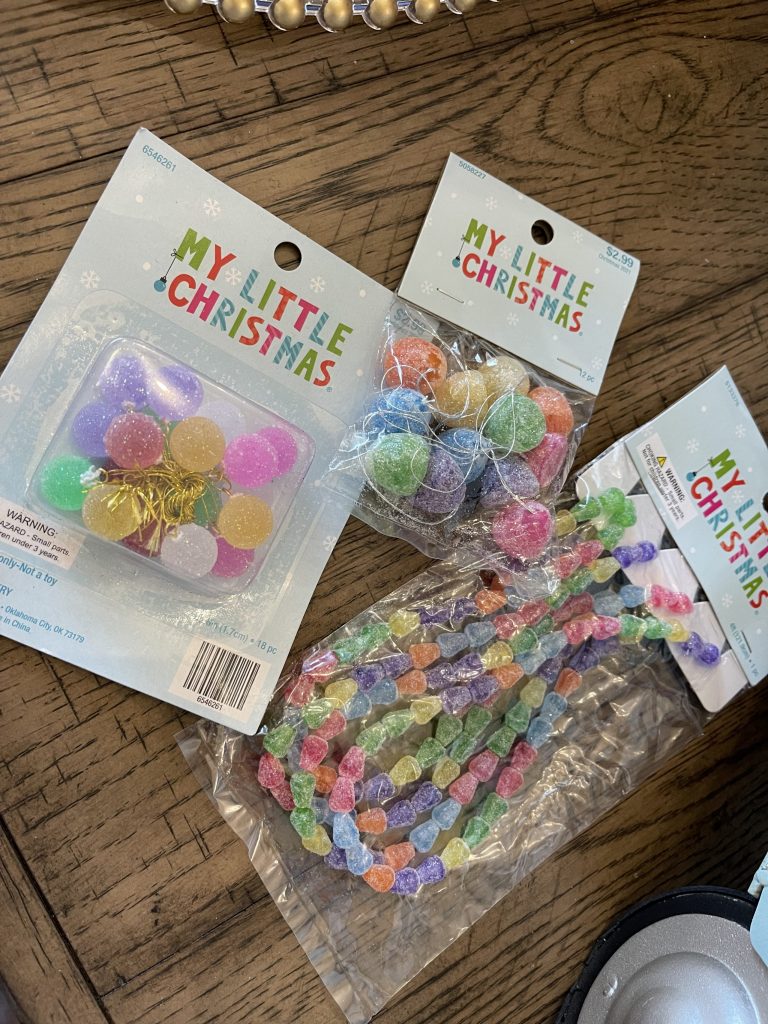 I decided to use the little circle candy for my wreath! All I did was glue them on sporadically. I chose pink and white as my color scheme!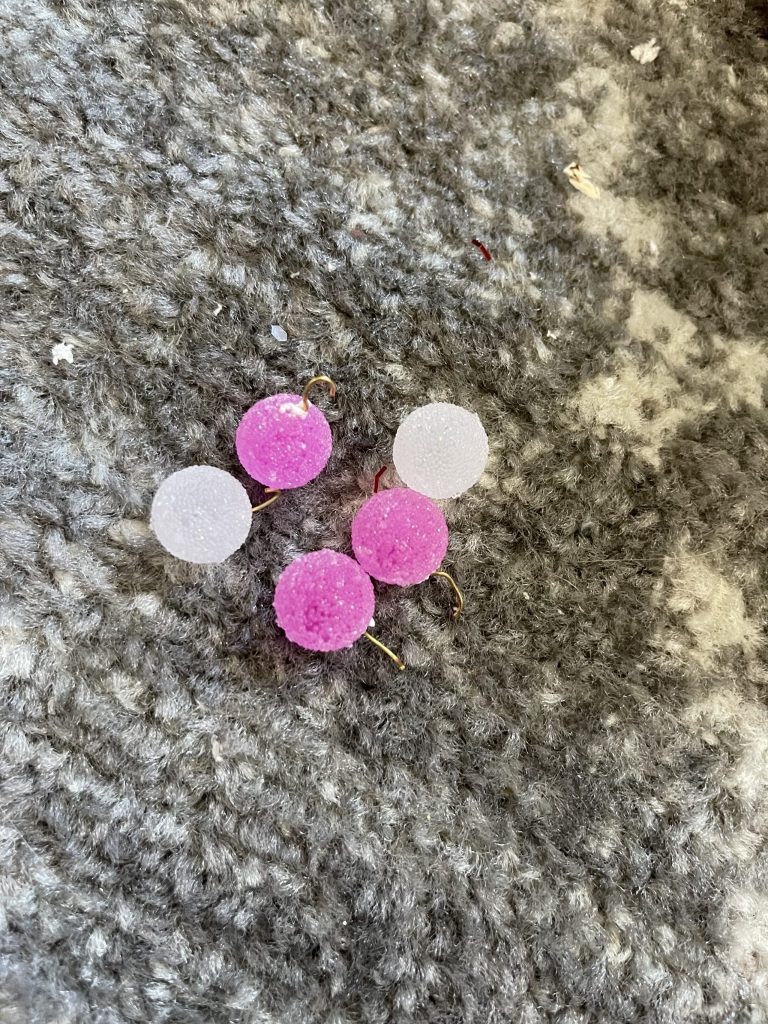 As mentioned before, I also took some ribbon I had on hand and made a tiny Re-Fabbed Bow to replace to generic red one! What a difference!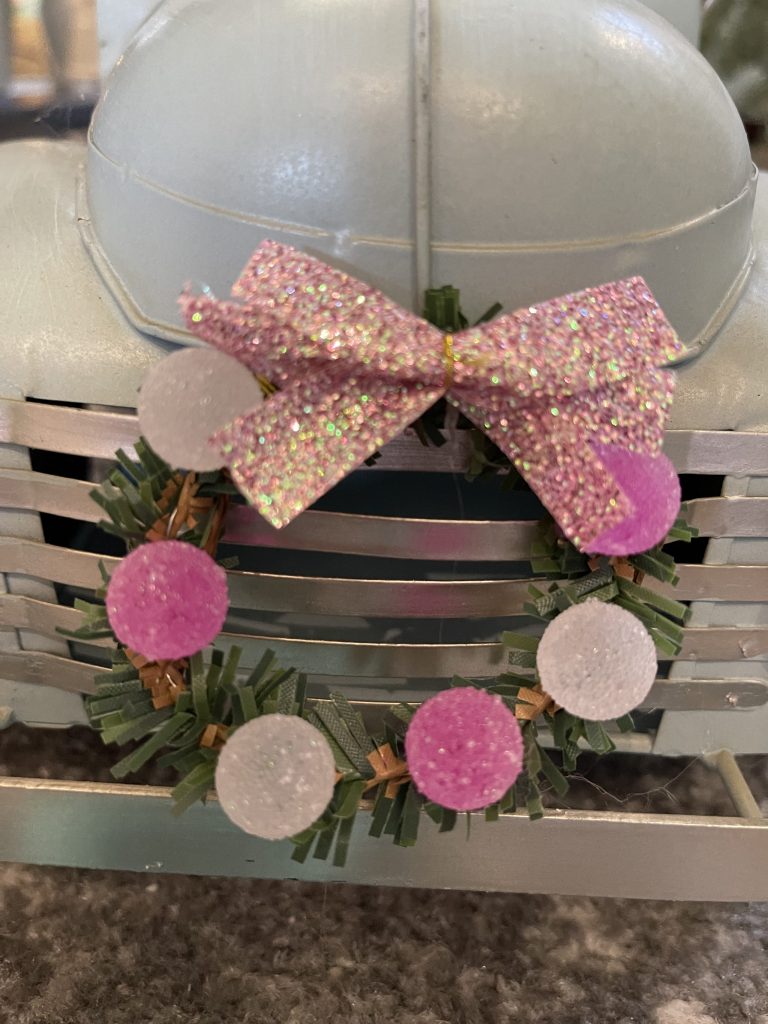 After fixing up the wreath a little more, I moved on to the WHEELS! I thought they needed some candy cane embellishments (which as you may have guessed, ALSO came from the mini Christmas section of Hobby Lobby!)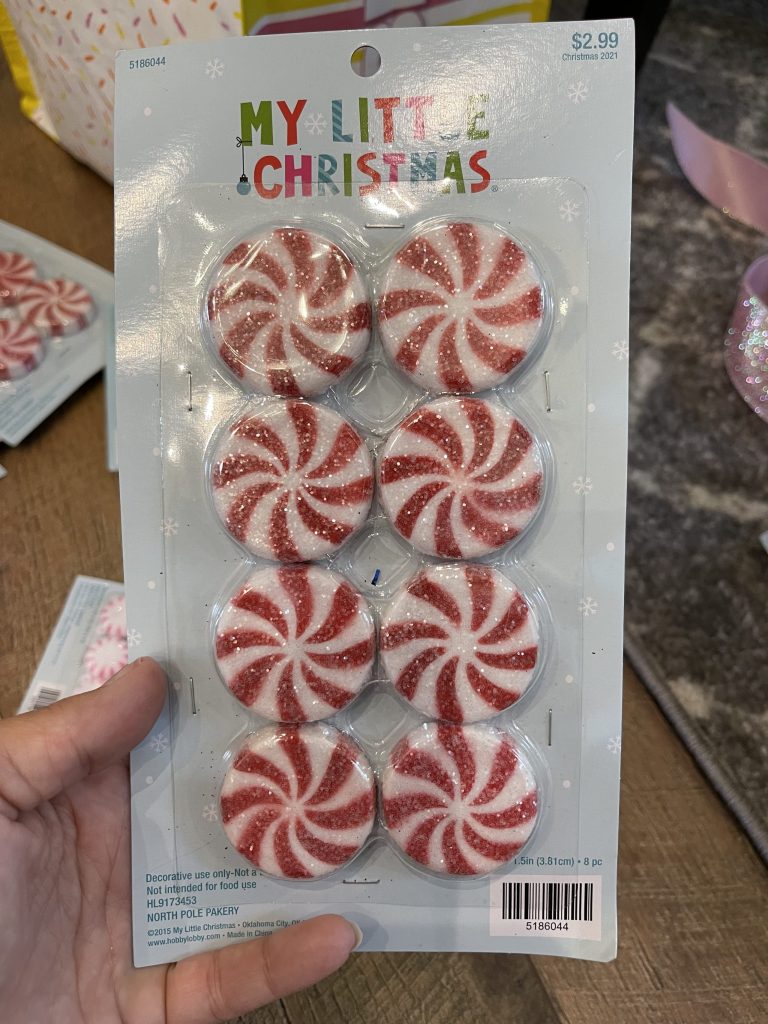 A little hot glue and BAM! You have some peppermint wheels!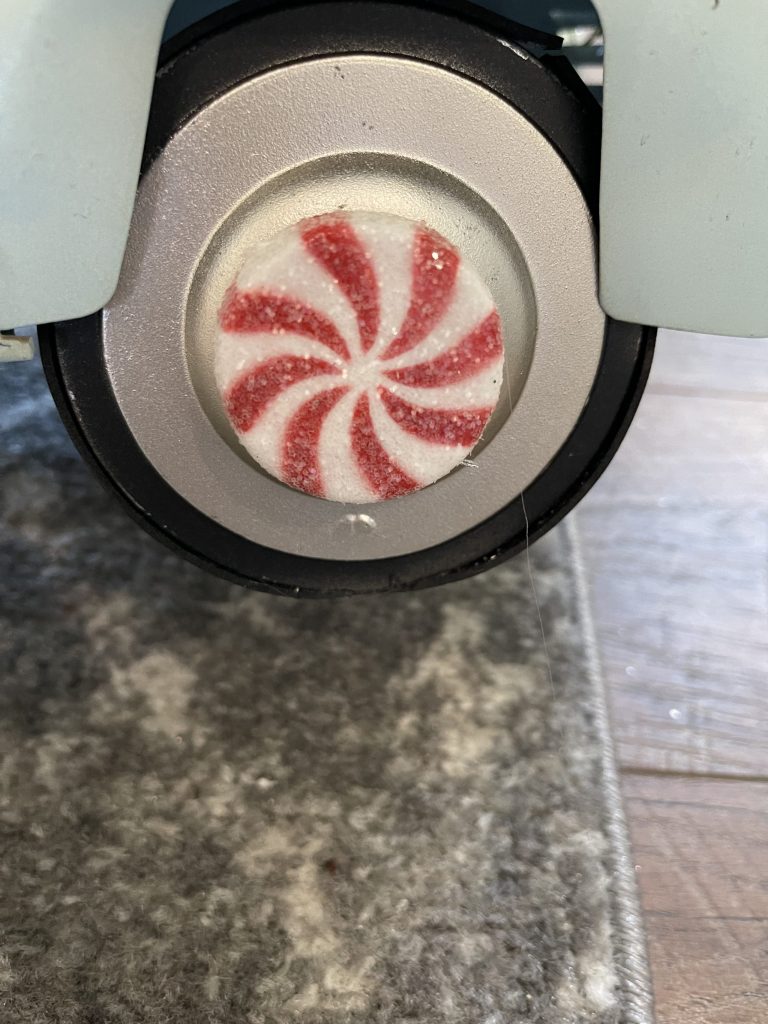 So, once the outside had some extra flair, I decided to fill the back with what EVERY "land of sweets" theme needs…DONUTS! This was a donut garland from Hobby Lobby last year! I simply took the twine off and used the individual donuts to fill the back of the truck!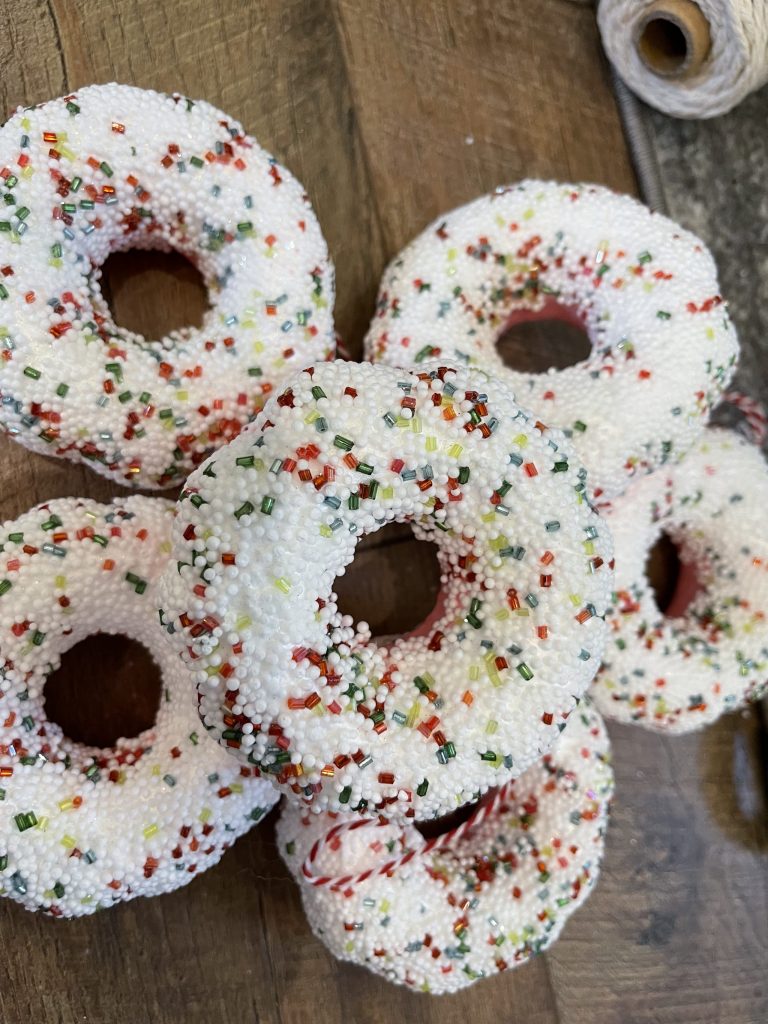 Ready to see the final result of these small changes????? 
HOW STINKIN' CUUUUUUTE!!!!????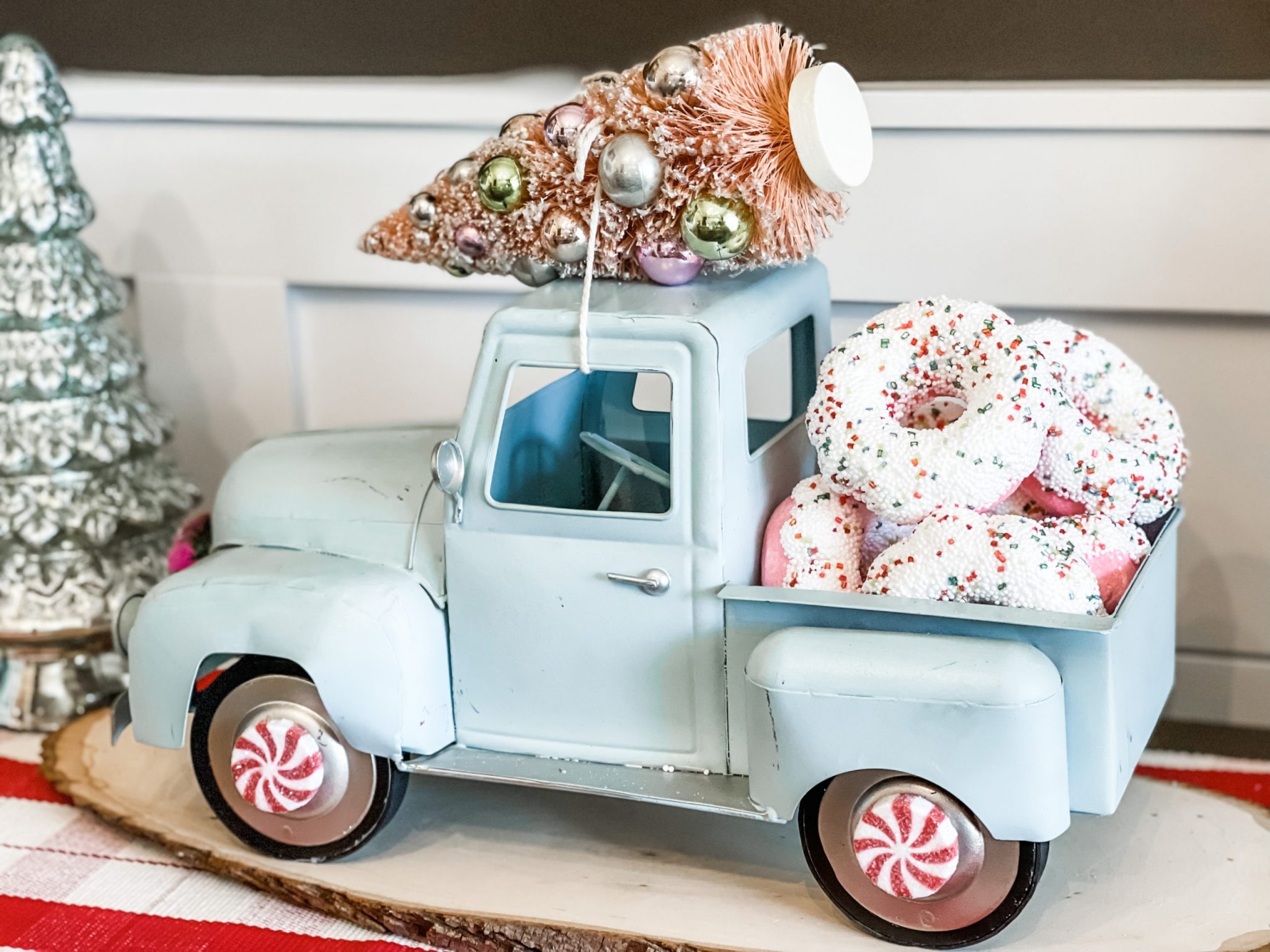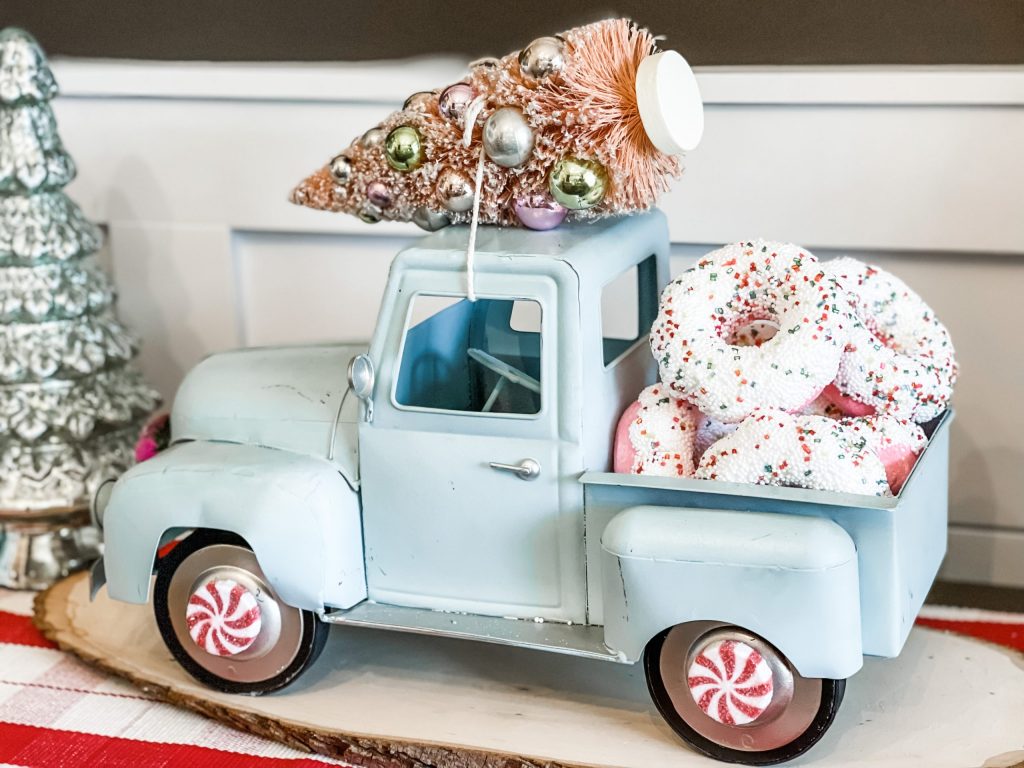 Oh yeah! And the tree on top??? Well, every old truck needs a tree on top at Christmas, am I right??? So I just took some cotton twine and tied it up there!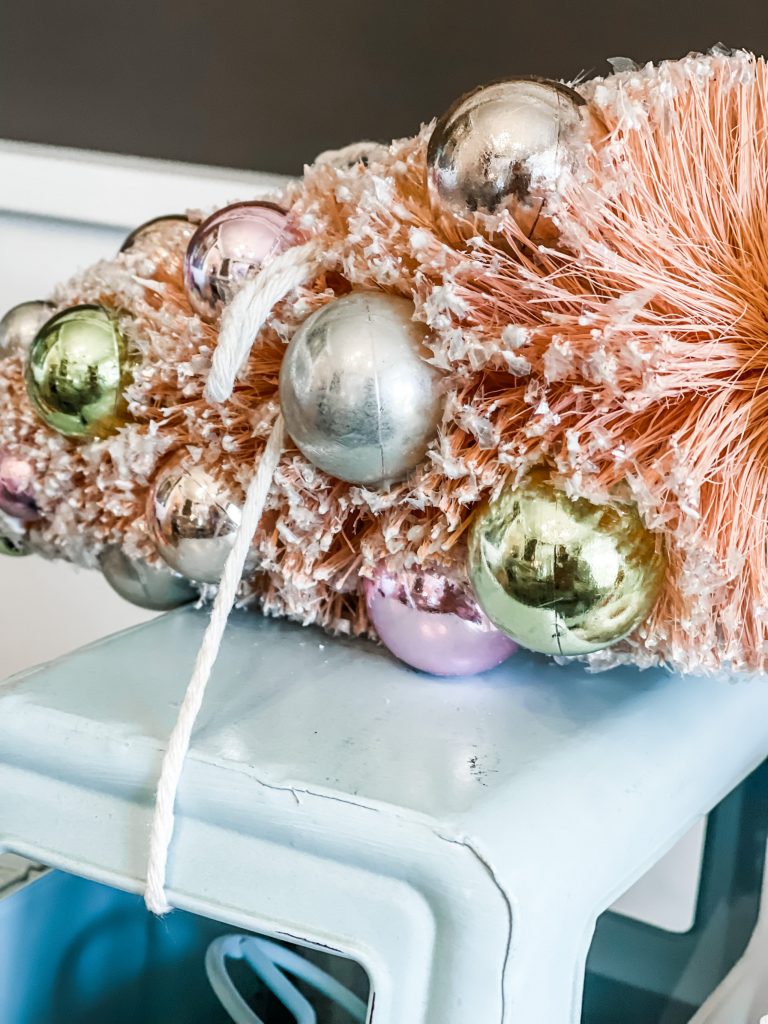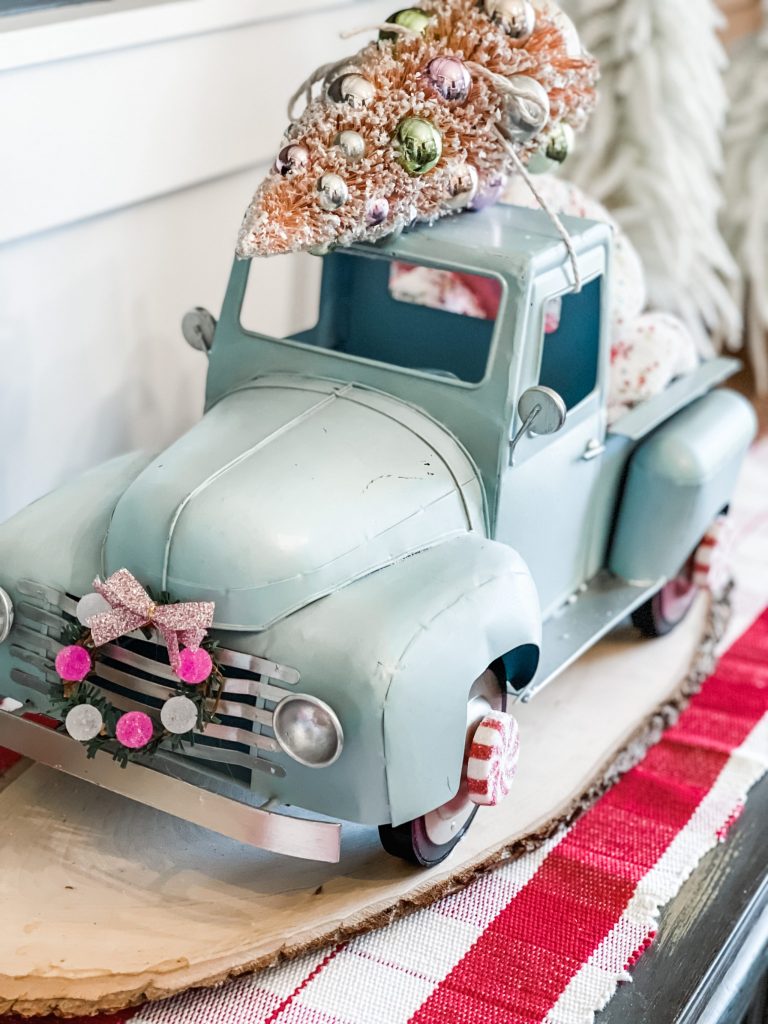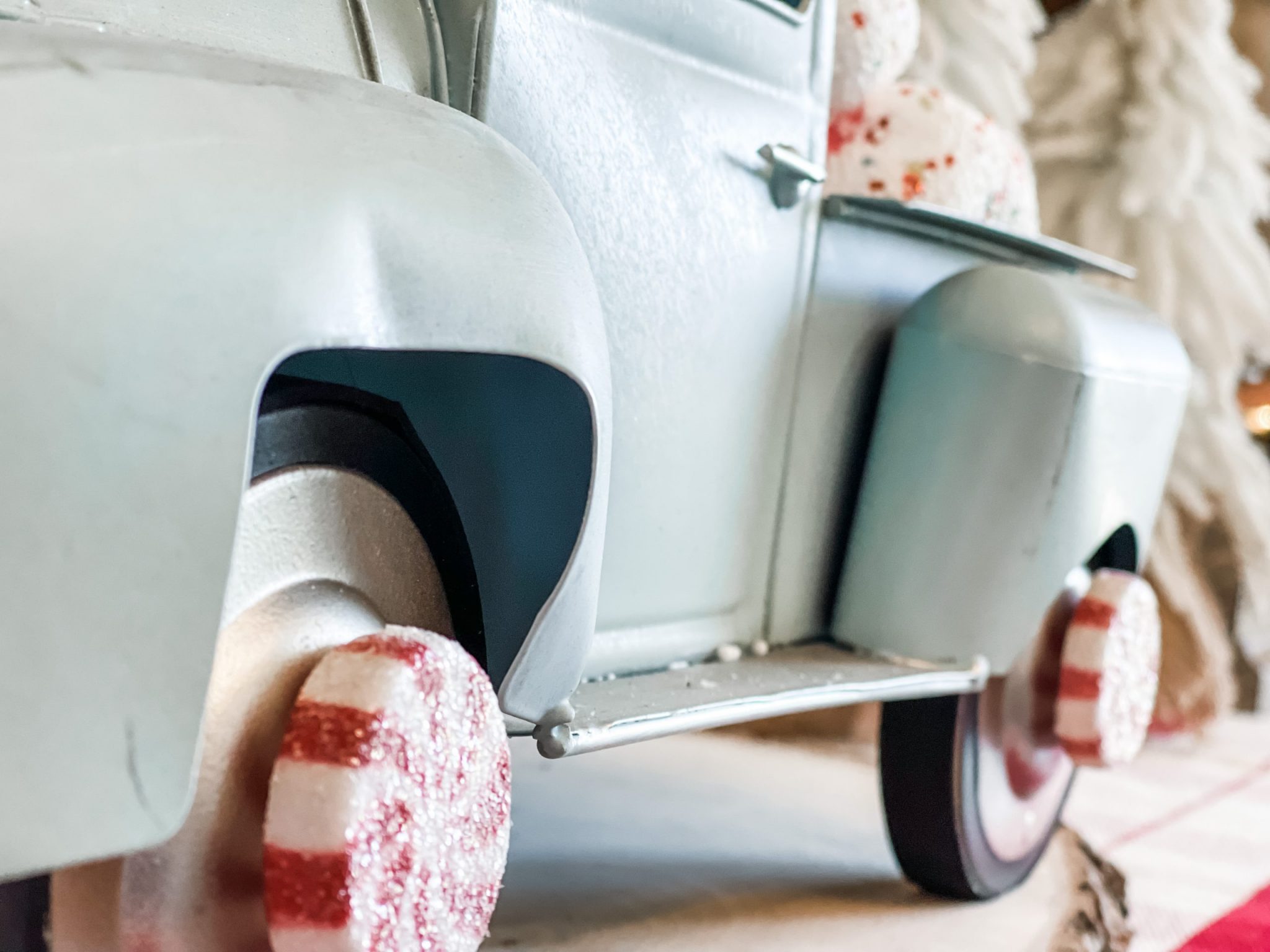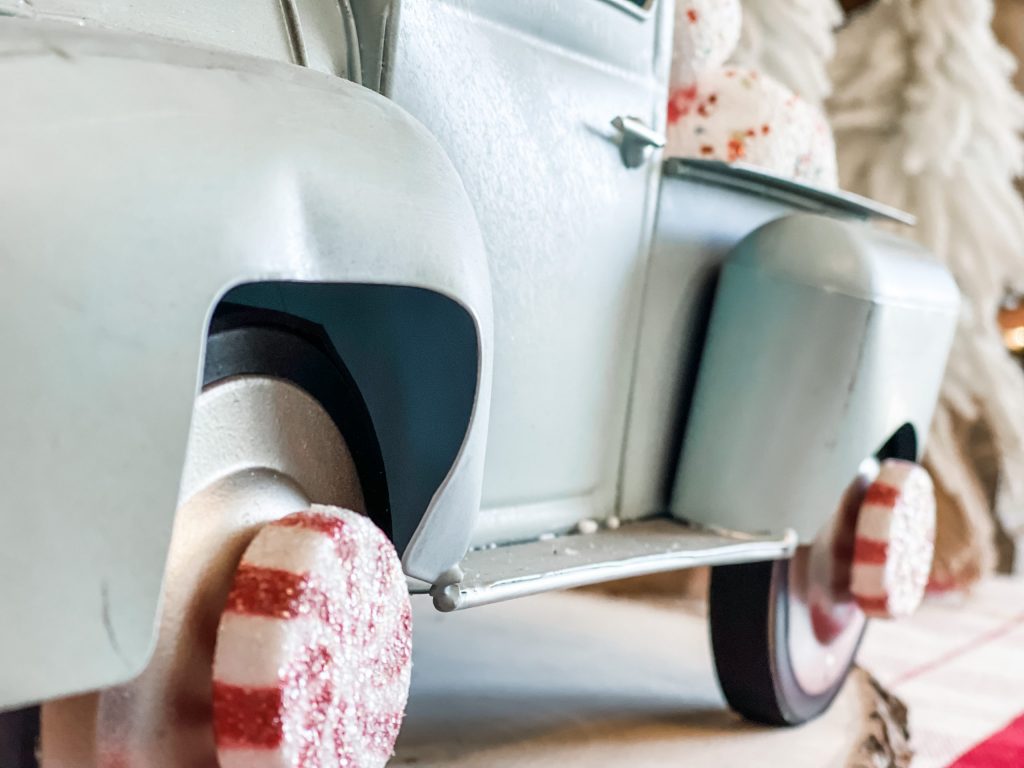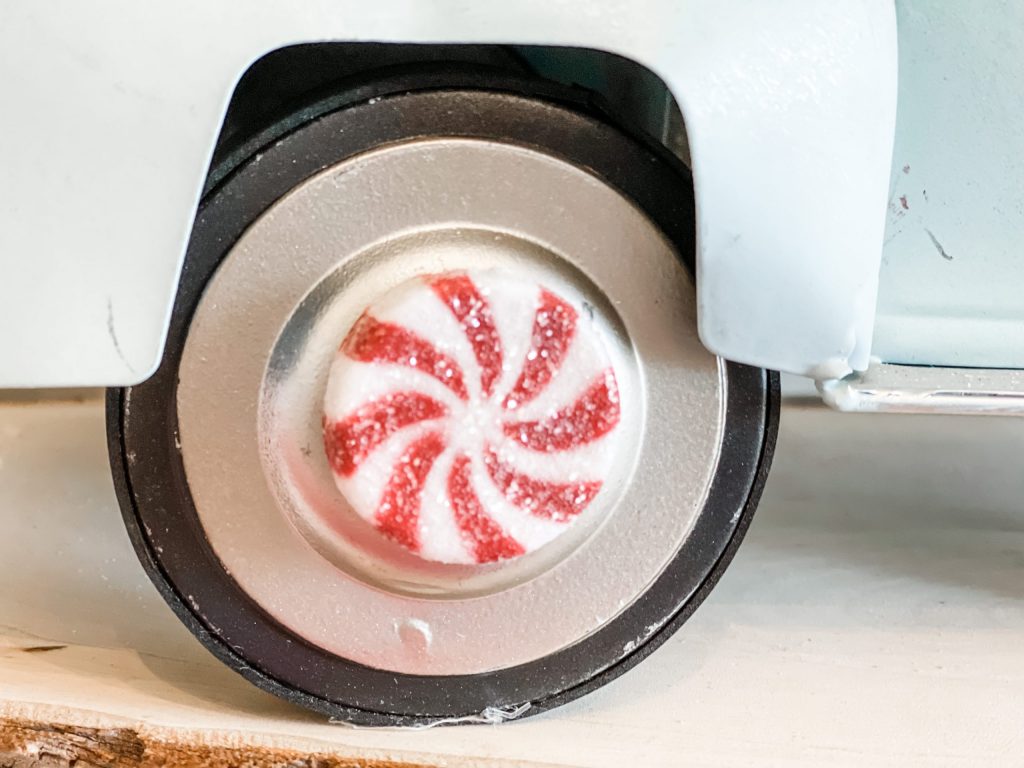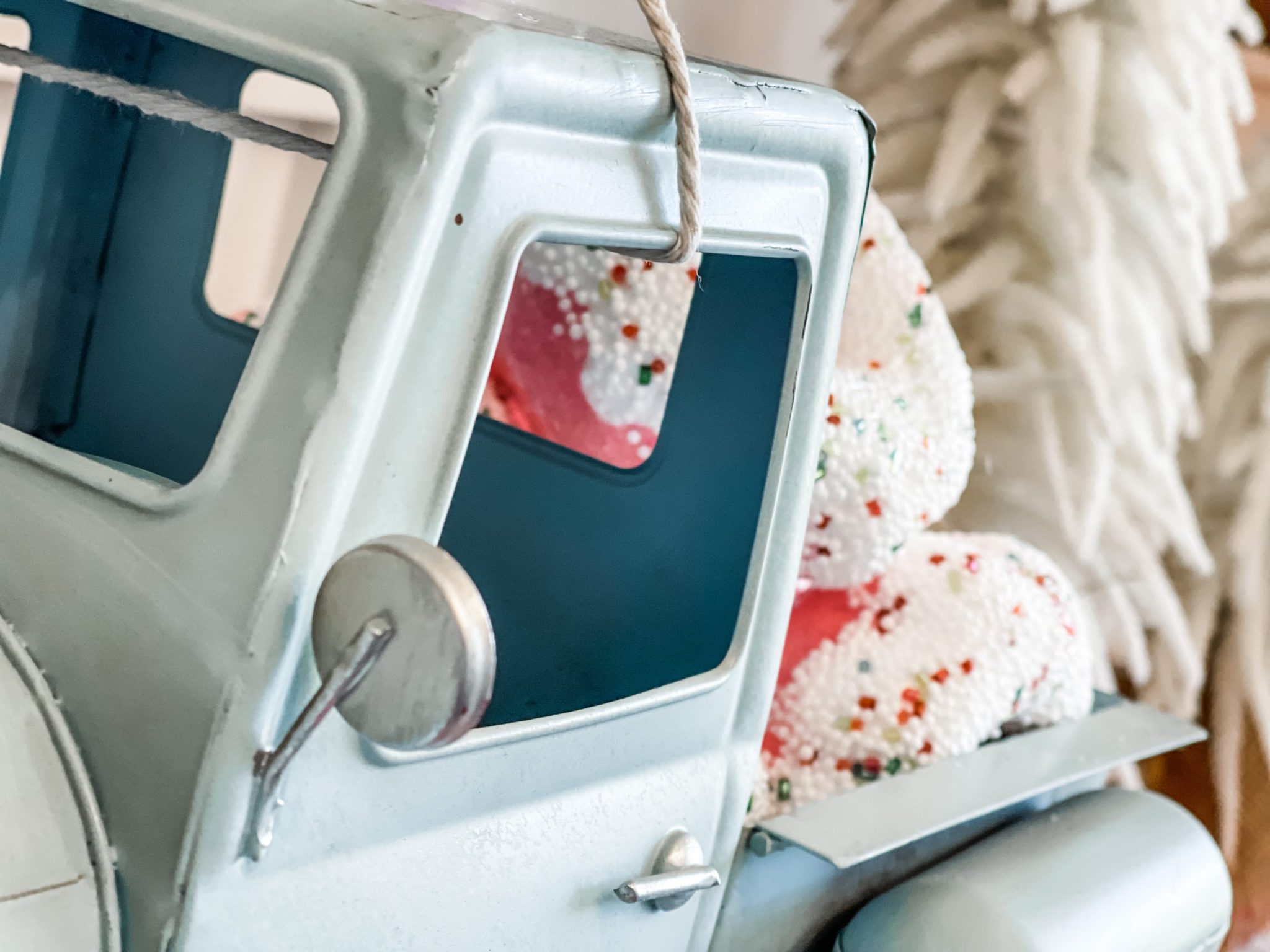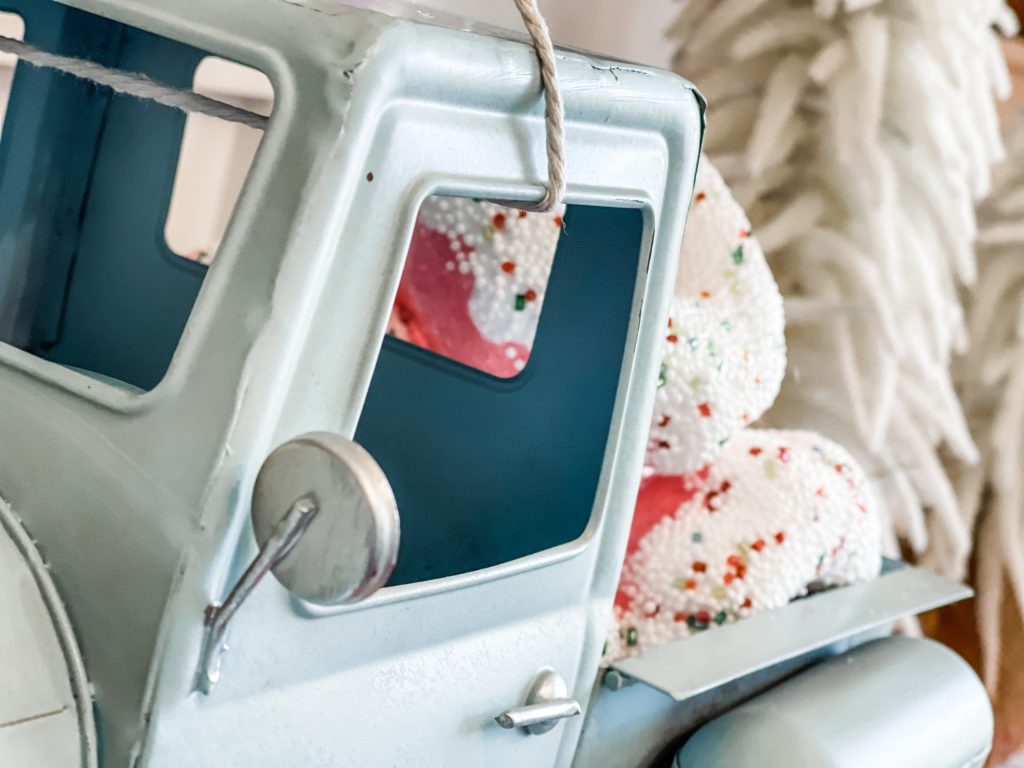 Well, there you have it folks… literally, the cutest Candy Land truck EVERRRRRR!!!!! What do you think??? Do you love it as much as I do???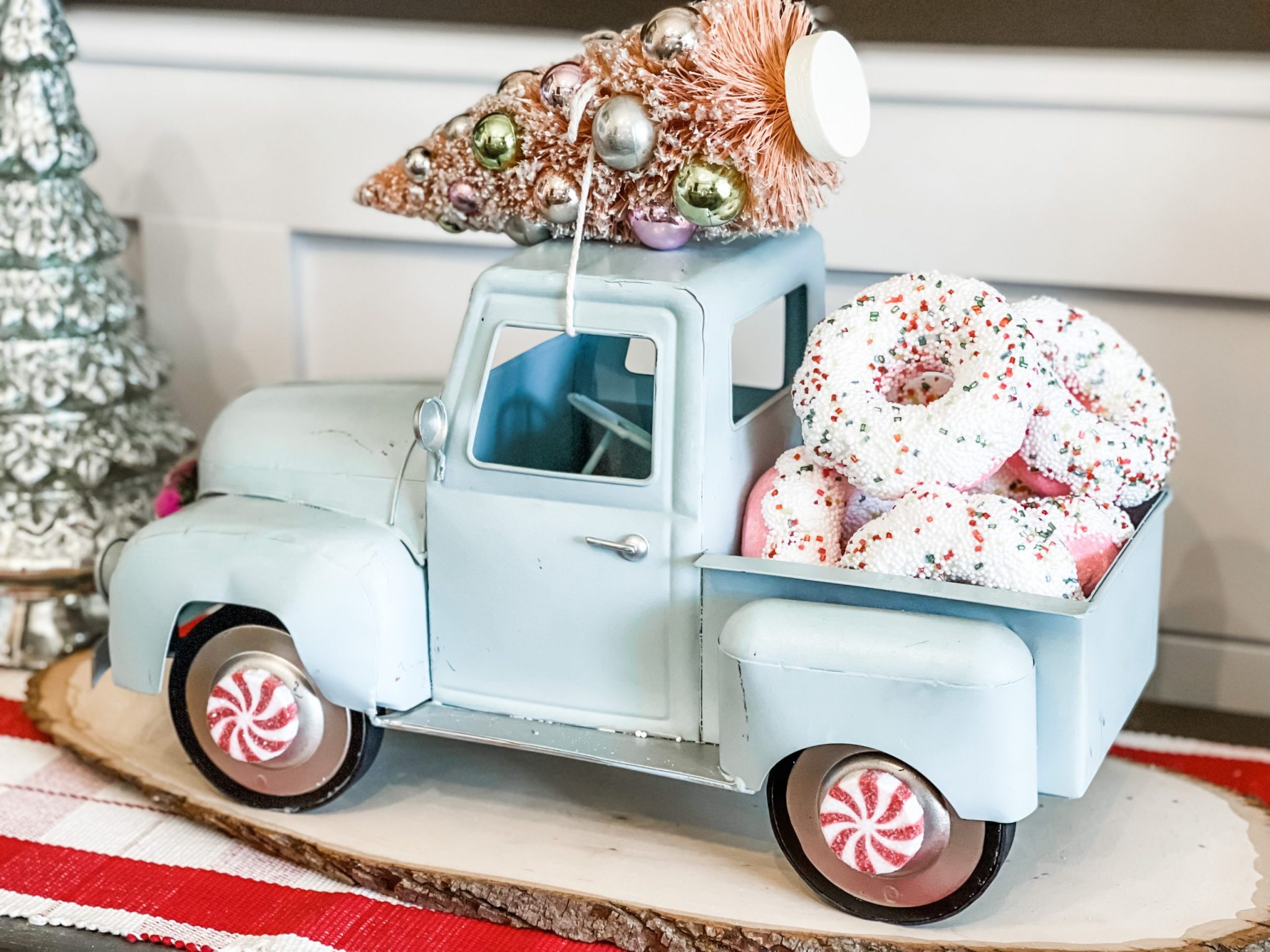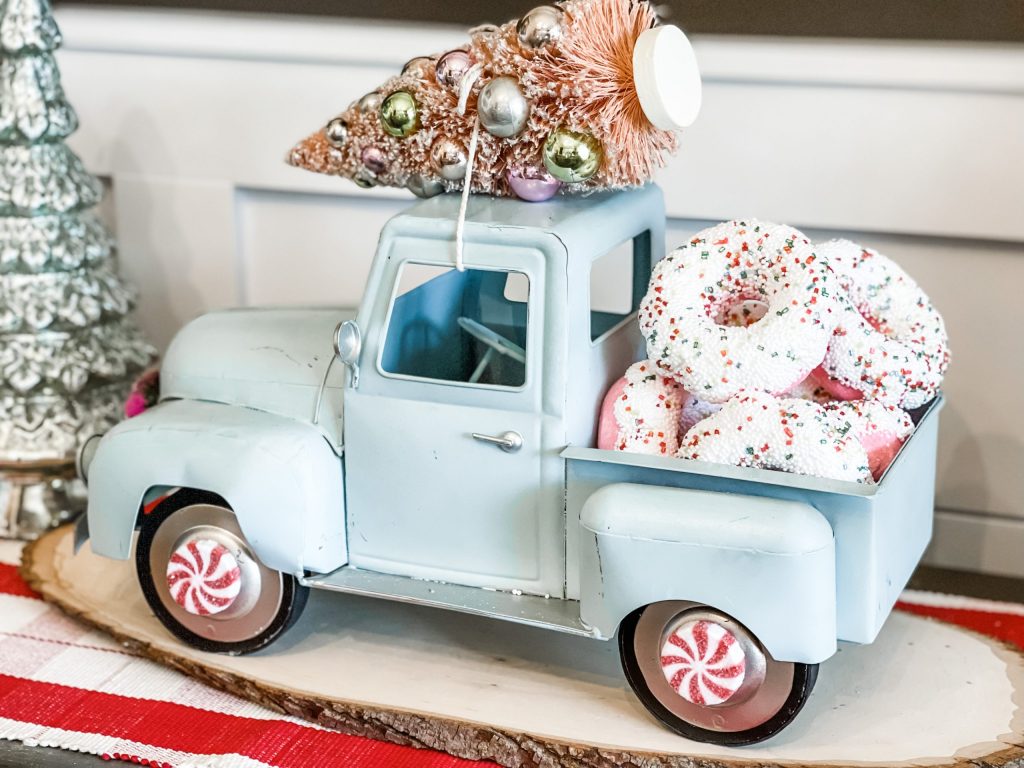 PIN THIS FOR LATER!!! SHOW YOUR FRIENDS! SHARE!