One question I get more than anything else is, "how do you add the ribbon on the your Christmas trees???" Y'all…it is very very easy. While there are a million different ways that this can be done, I want to show you the way that I personally do it…and it is very easy!
I am going to show lots of pictures of my process…of the ribbon process ONLY. The FINISHED TREE CAN BE FOUND HERE!
This tree is in my entry way. It is a skinny, flocked tree- but you can use this process on EVERY size tree.
Steps to adding ribbon to a Christmas tree:
The first step is to take your ribbon and start at the very top of your tree. You will take your ribbon and bunch it into the tree on the end and wrap a wire branch around it after stuffing it into the tree. You will then take sections of your ribbon (in this case, deco mesh) and continue the process down the tree!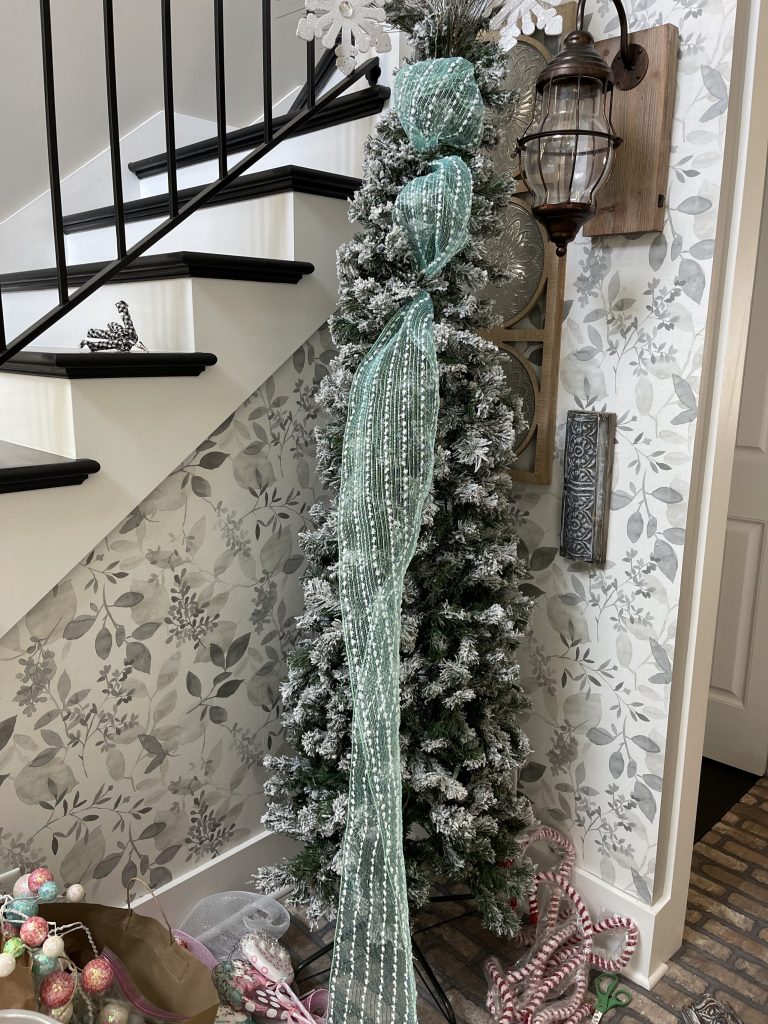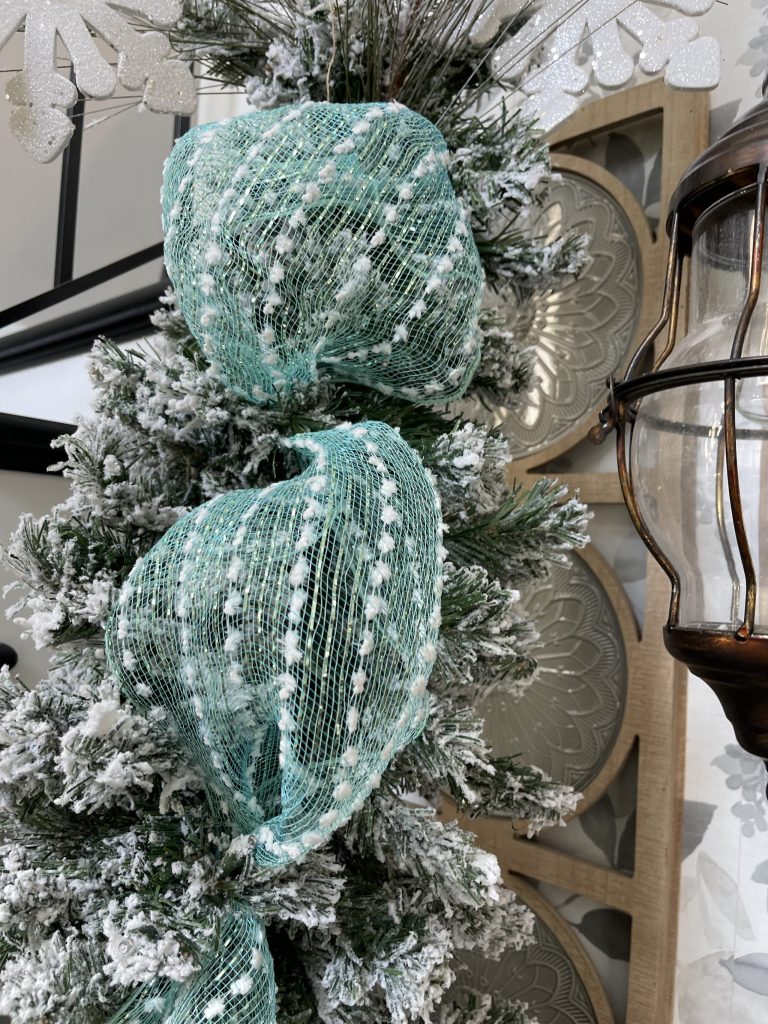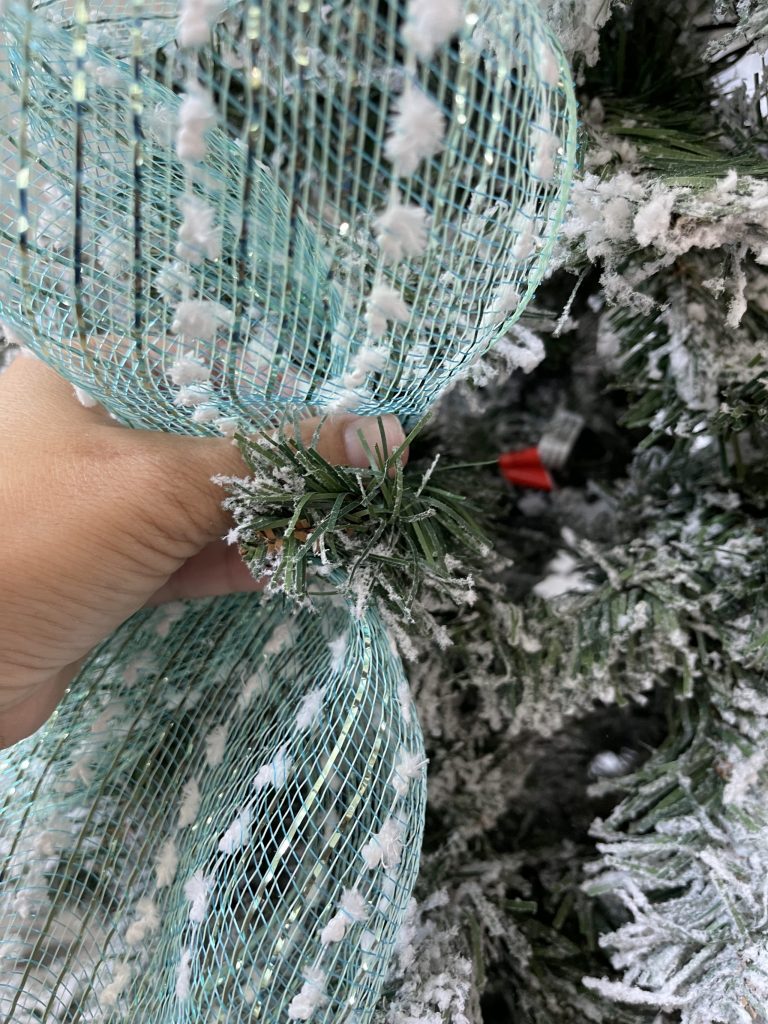 After I have added my initial ribbon, which is typically one of my "larger" ribbons, I start adding all of my other ribbons. I personally love to add LOTS of styles!!! The process is the same for each set of ribbons, but you can move them around the tree as you go down, like I did with this one.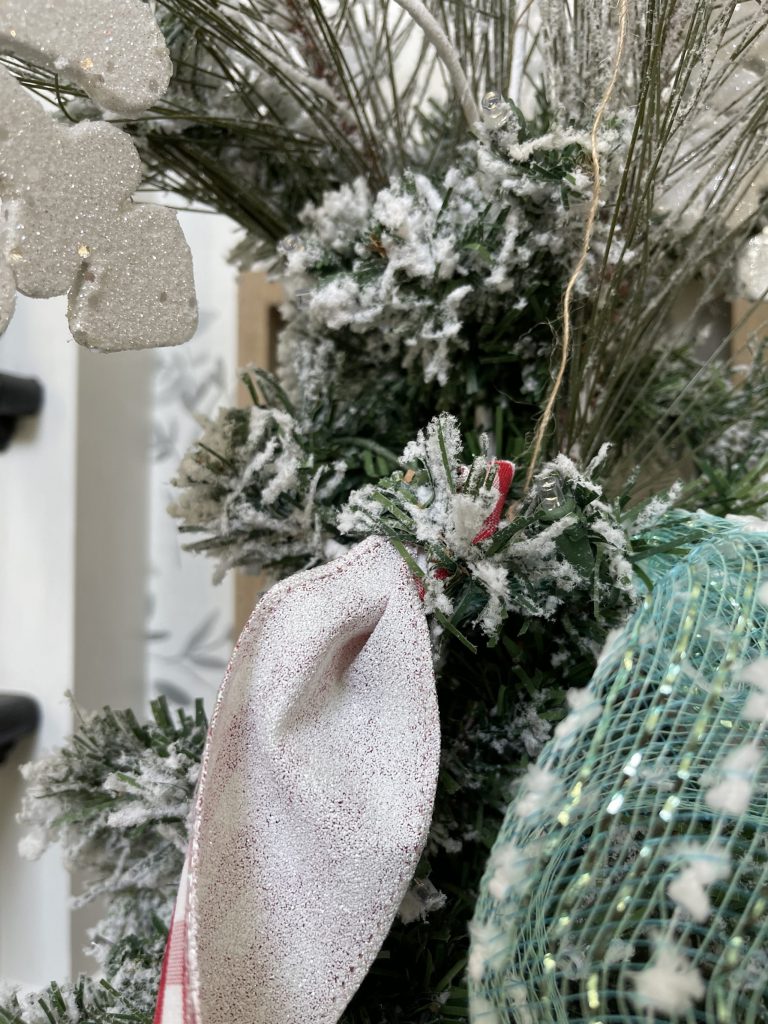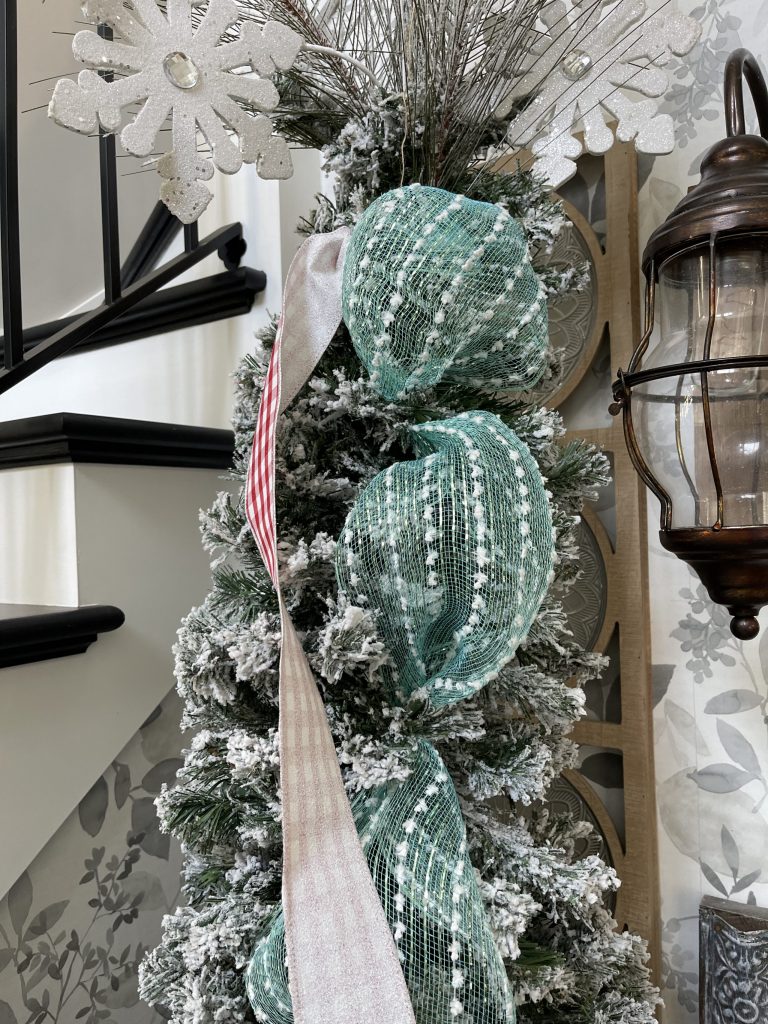 In this picture, you can see how I intertwined the ribbon throughout the tree! You can also see how I added more and more ribbon with the exact same process!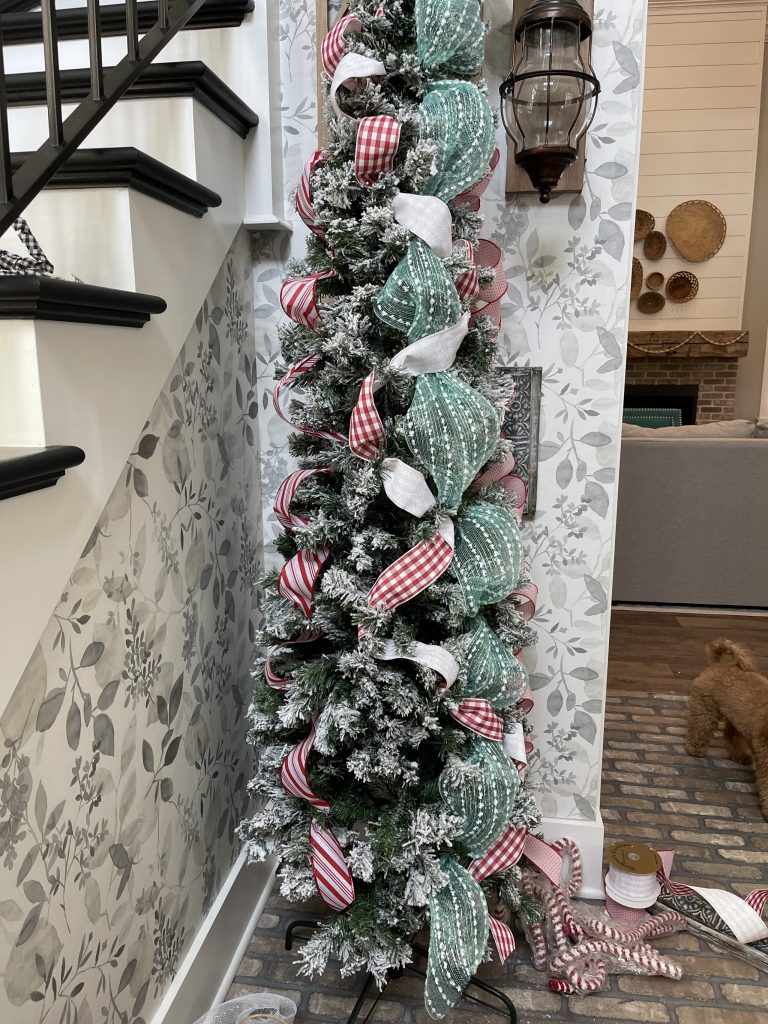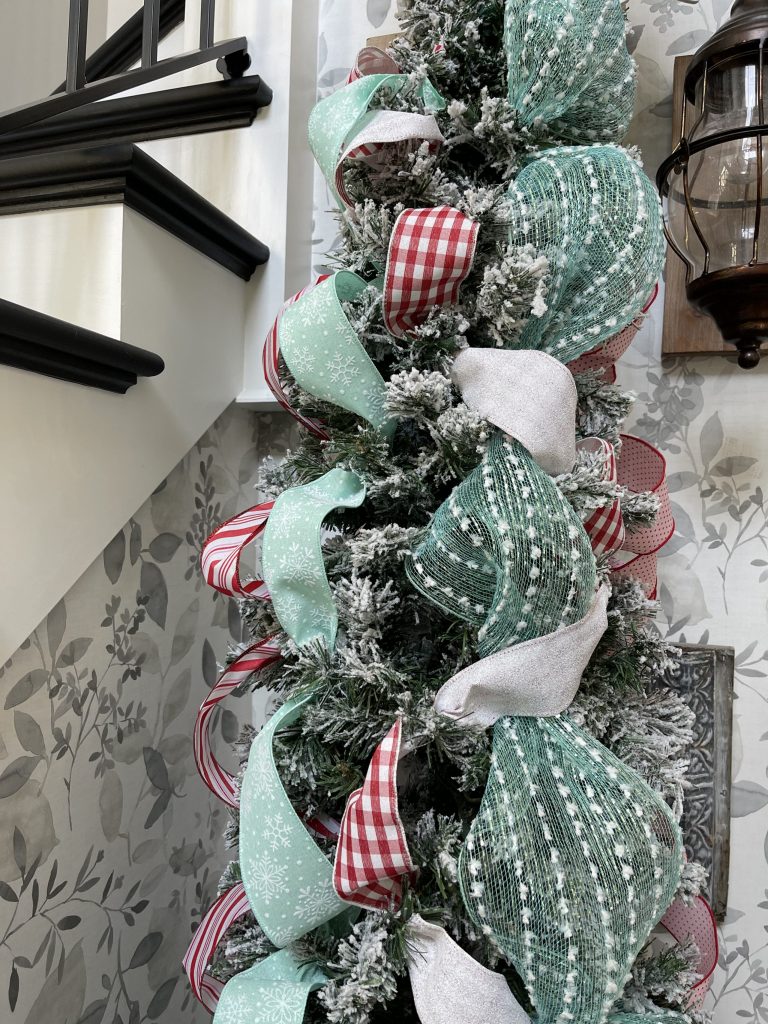 Let me say this. Your ribbon won't look "awesome" at the time you put it up. Until you truly start adding in the ornaments and signs and picks, it will 100% not look the way you are thinking it should. You HAVE to realize that ahead of time…just a word to remember!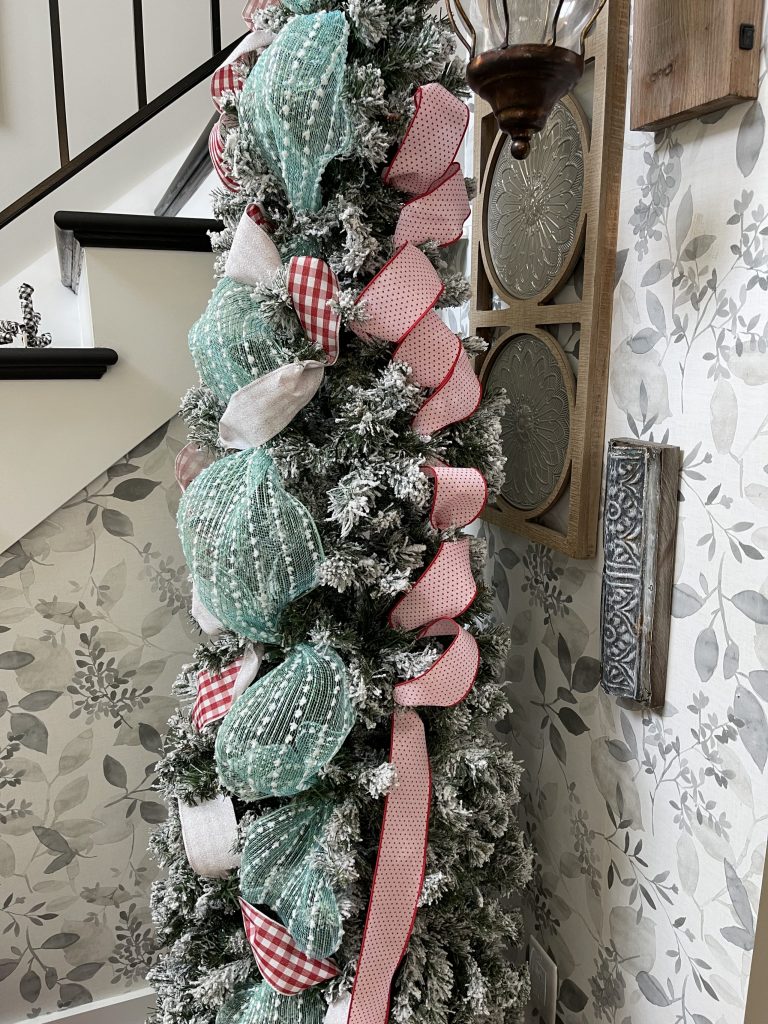 This is the final product of the ribbon, as well as a garland type piece that I bought! I just intertwined it in as well! I love doing that as well once all of my ribbon is in place. That is my favorite time to add in the extra garlands!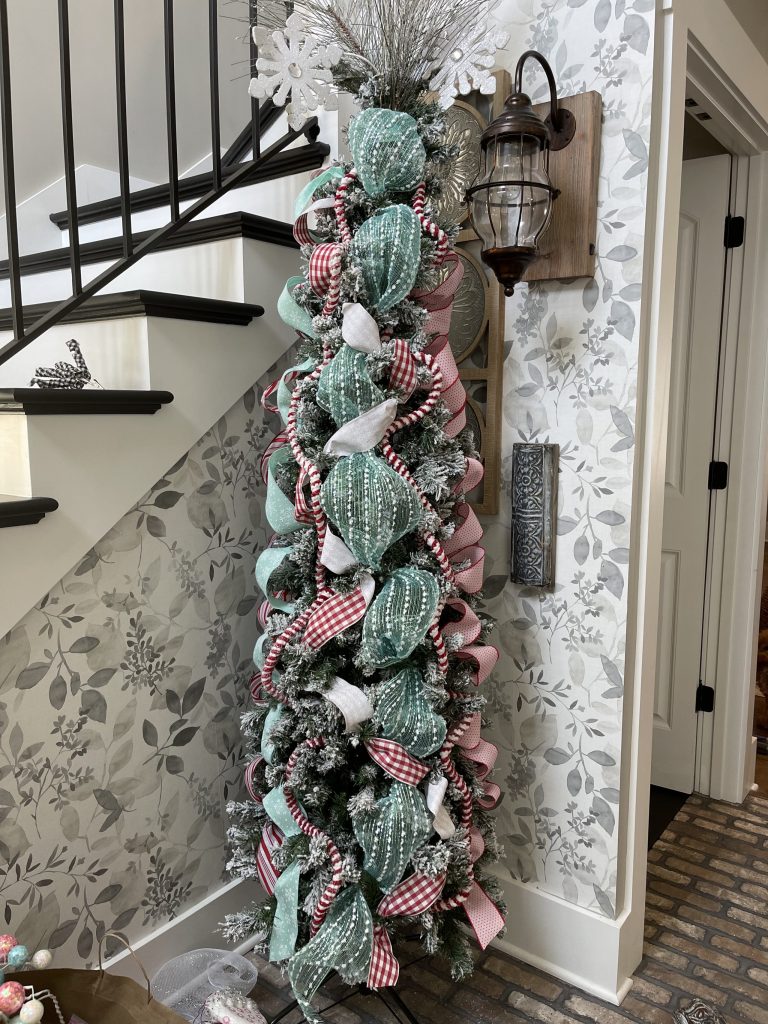 I hope this little tutorial helps you this Christmas! I CANNOT WAIT to show you what it looks like NOW, fully decorated! It will be coming soon, so be on the lookout! You can also see my other TUTORIAL for decorating a tree HERE!
PIN FOR LATER! Share with a FRIEND!