Christmas decorations are my absolute favorite. My living room starts to look like Santa's workshop, and my heart just beats a little faster. I LOVE the reds and whites and all of the festive goodness that comes with the season! Today, I am going to share with you my living room Christmas tree!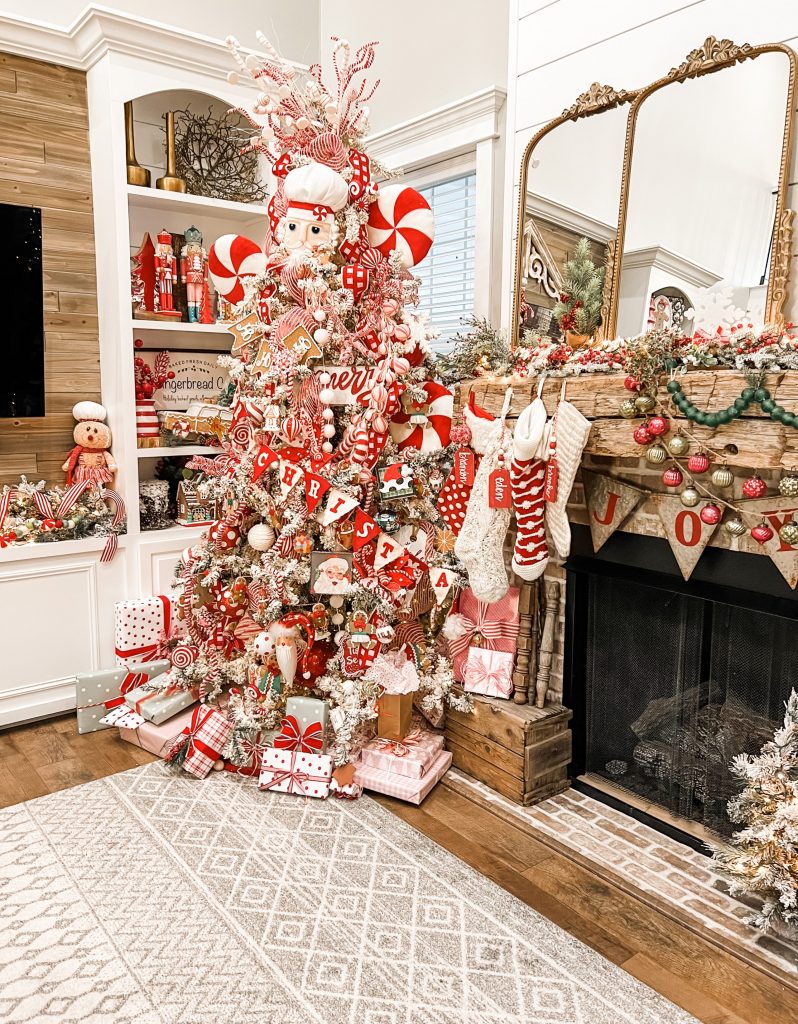 I think it goes without saying that I love some "extra" decorating LOL, especially on my tree! Never a spot that doesn't have something!
The Merry Christmas vintage banner is literally my favorite part of the tree, besides the big nutcracker head! I found it at Miss Lucille's Marketplace in Clarksville, TN…which is one of my favorite stores!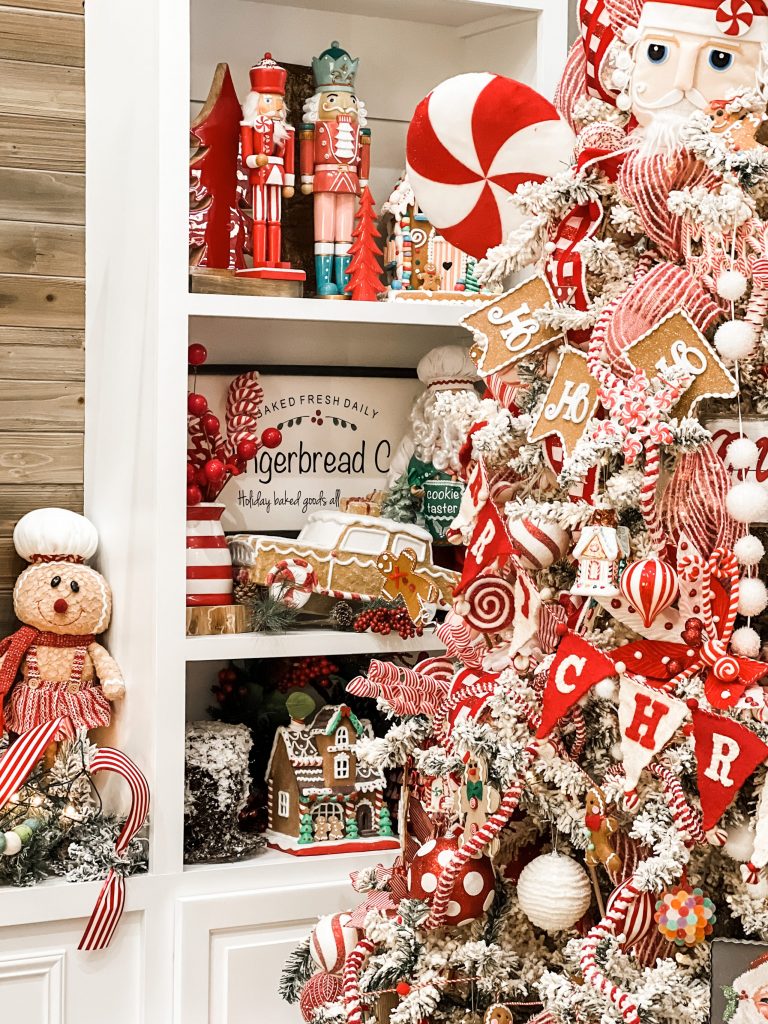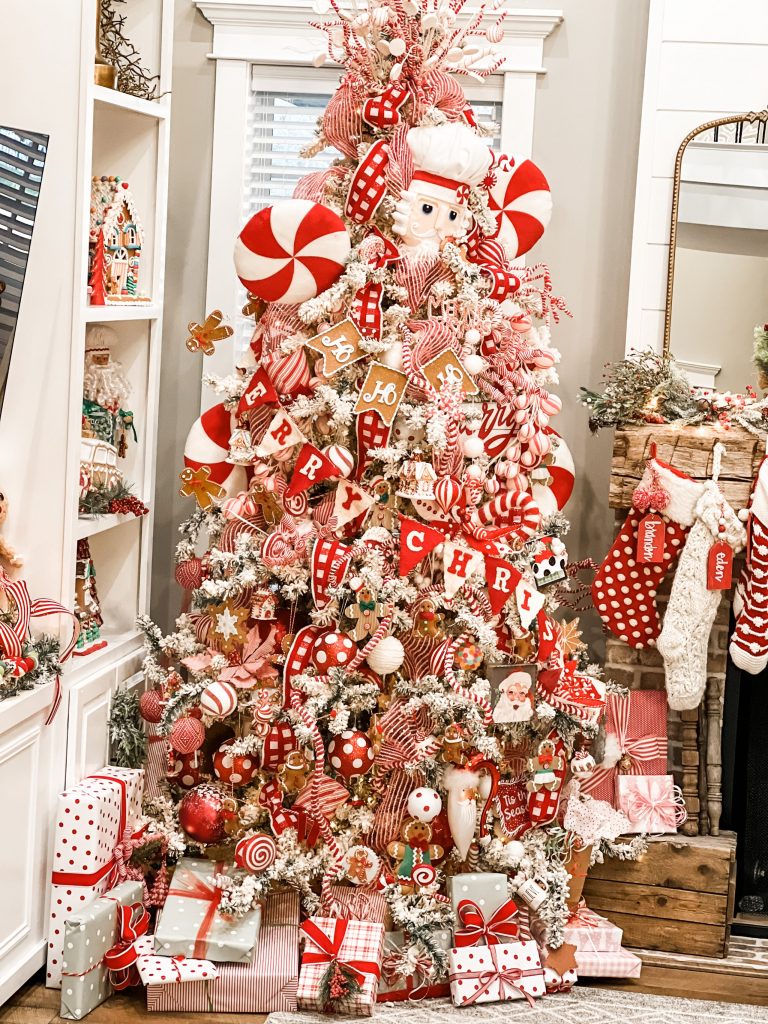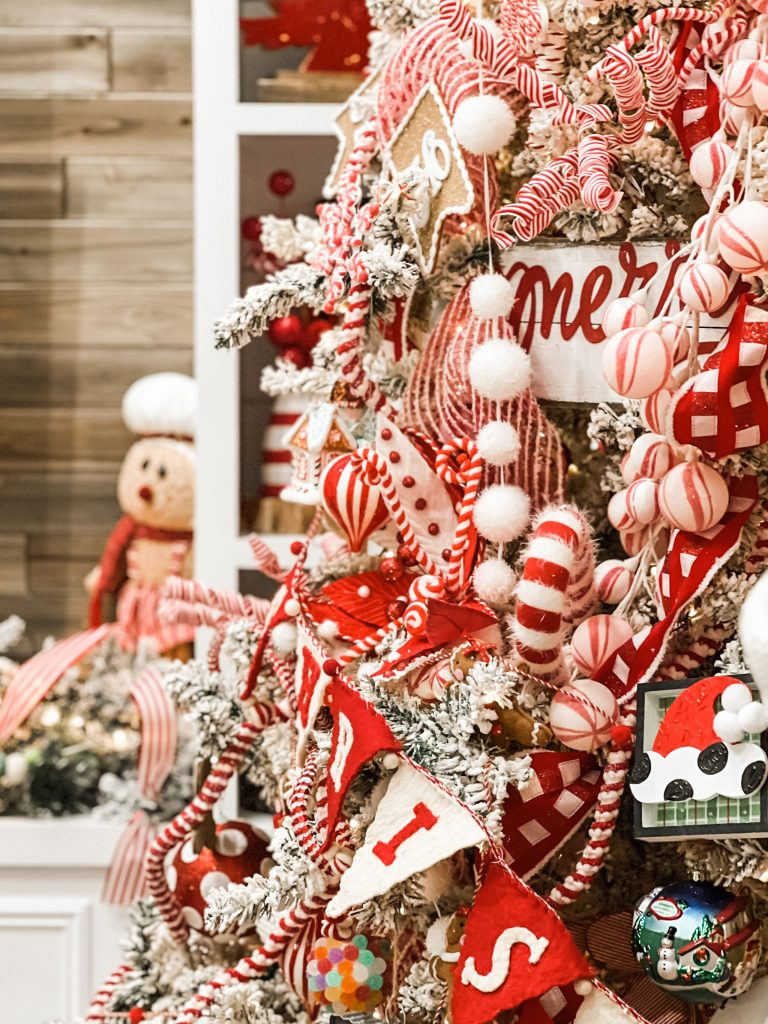 This precious Santa is one of my favorite ornaments. There is no real meaning to it, but I love it! I found it at Hobby Lobby a few years ago.
This right here is my other favorite find! This nutcracker head is ADORABLE…or as Brandon says, creepy. I found him at Decorator's Warehouse, and he was a MUST HAVE for me!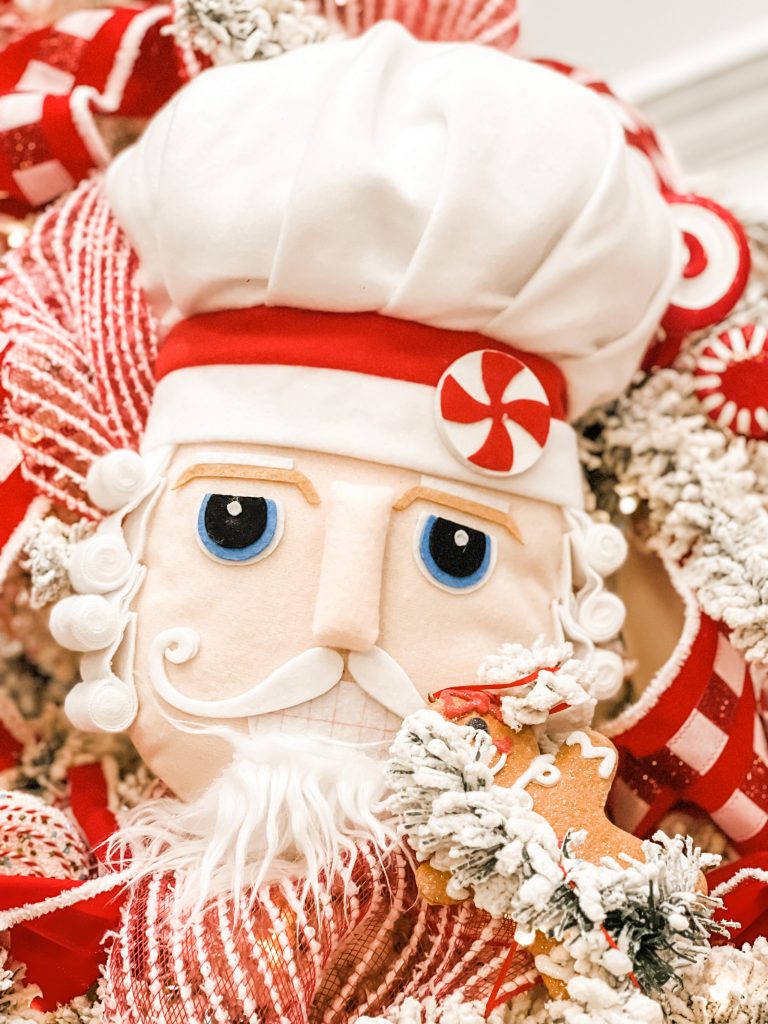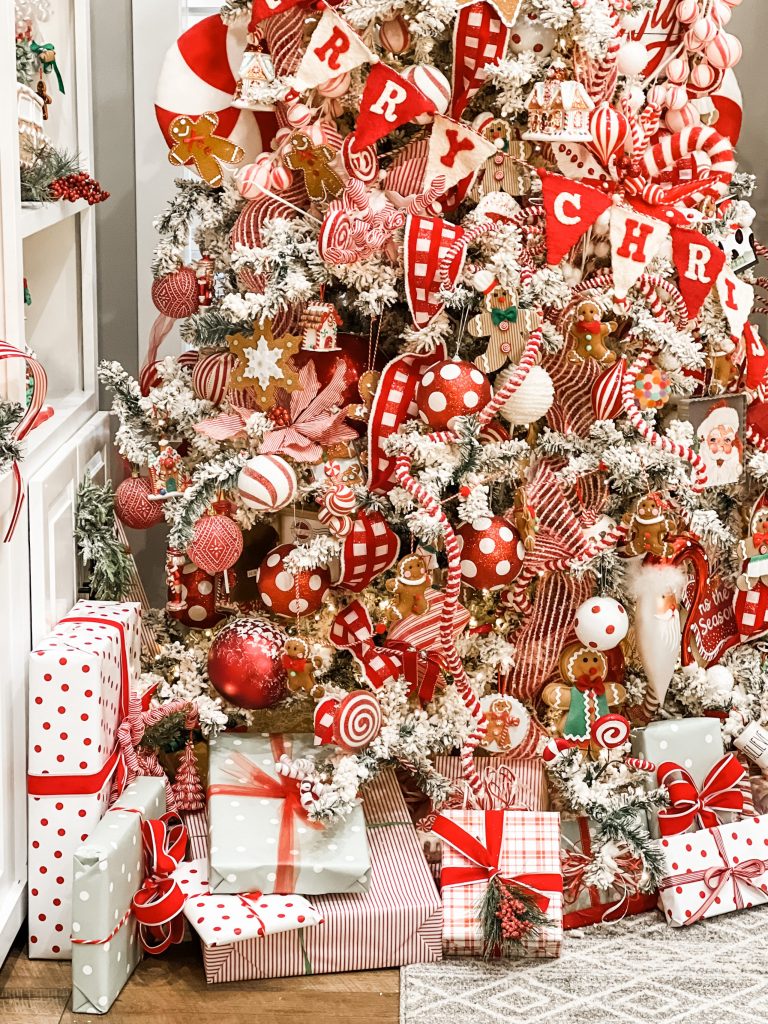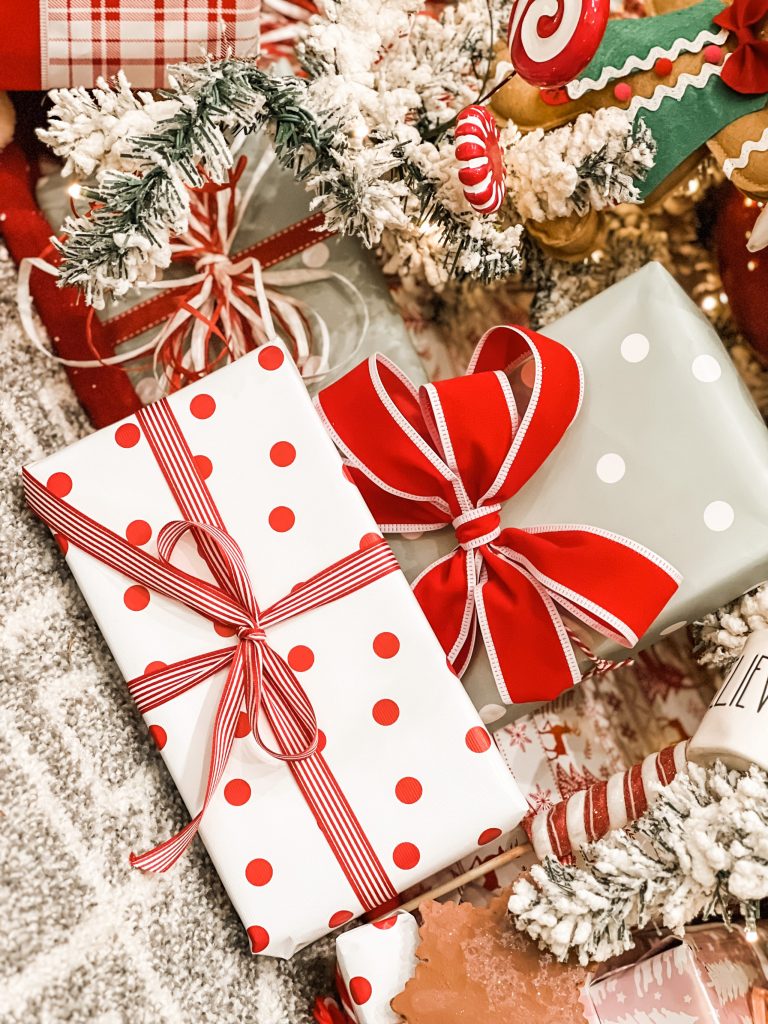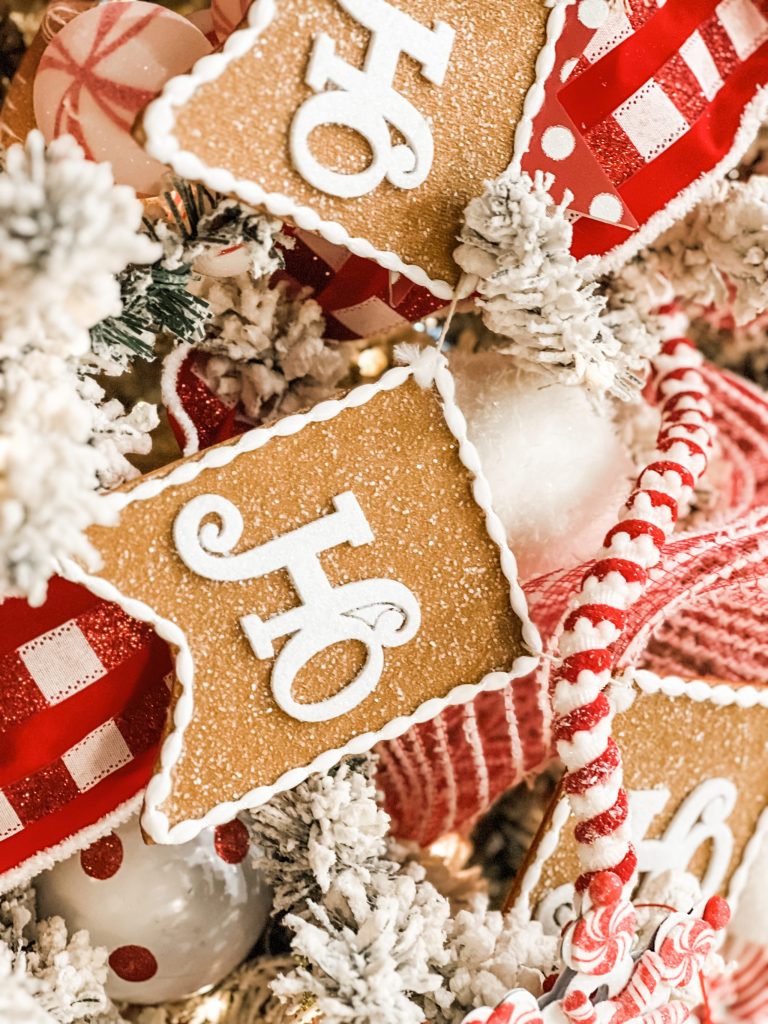 I shared these huge lollipops several times on my Facebook page, because I loved them! They are oversized and were only $9.00 at Walmart this year! I love this stuck in my tree!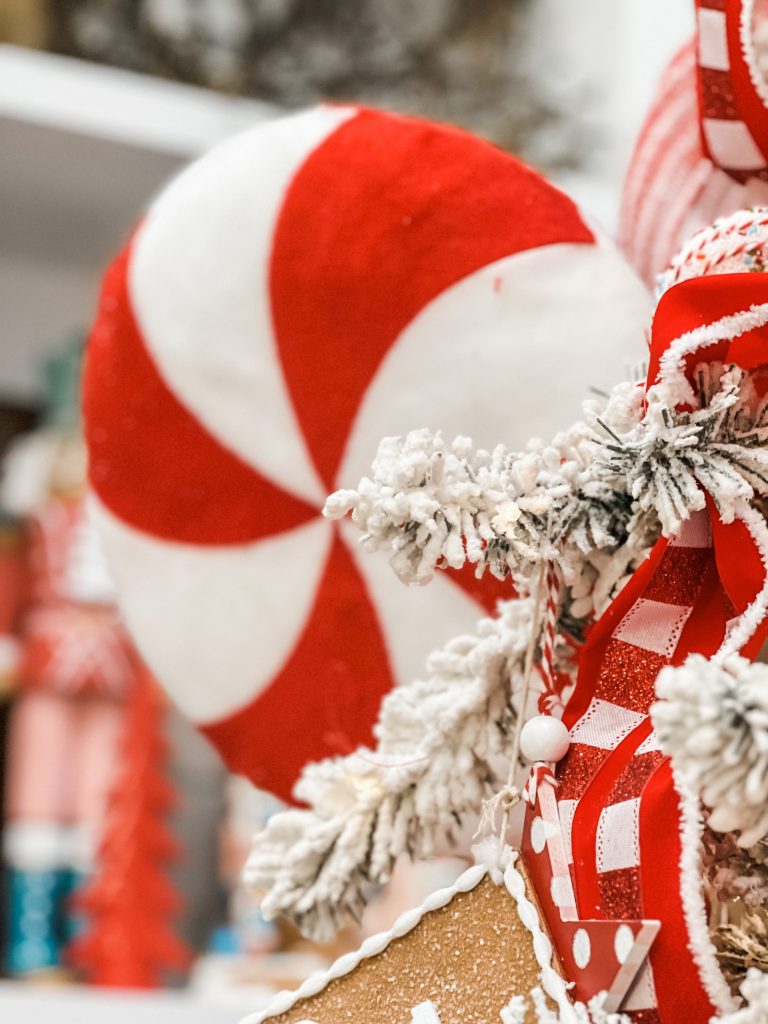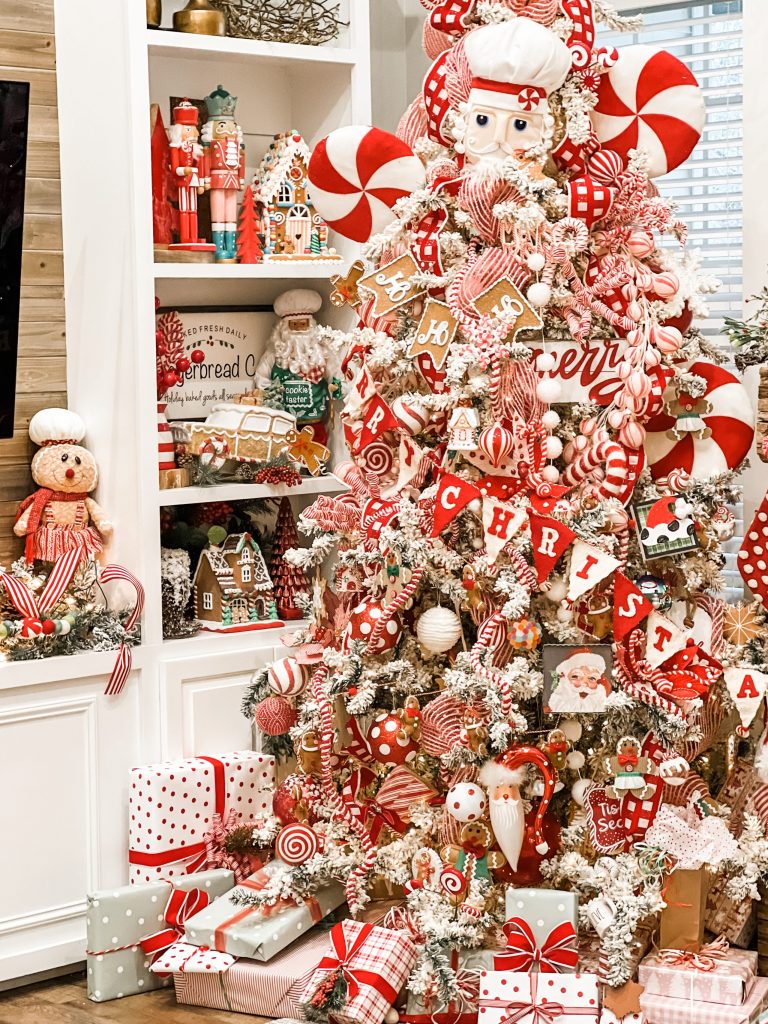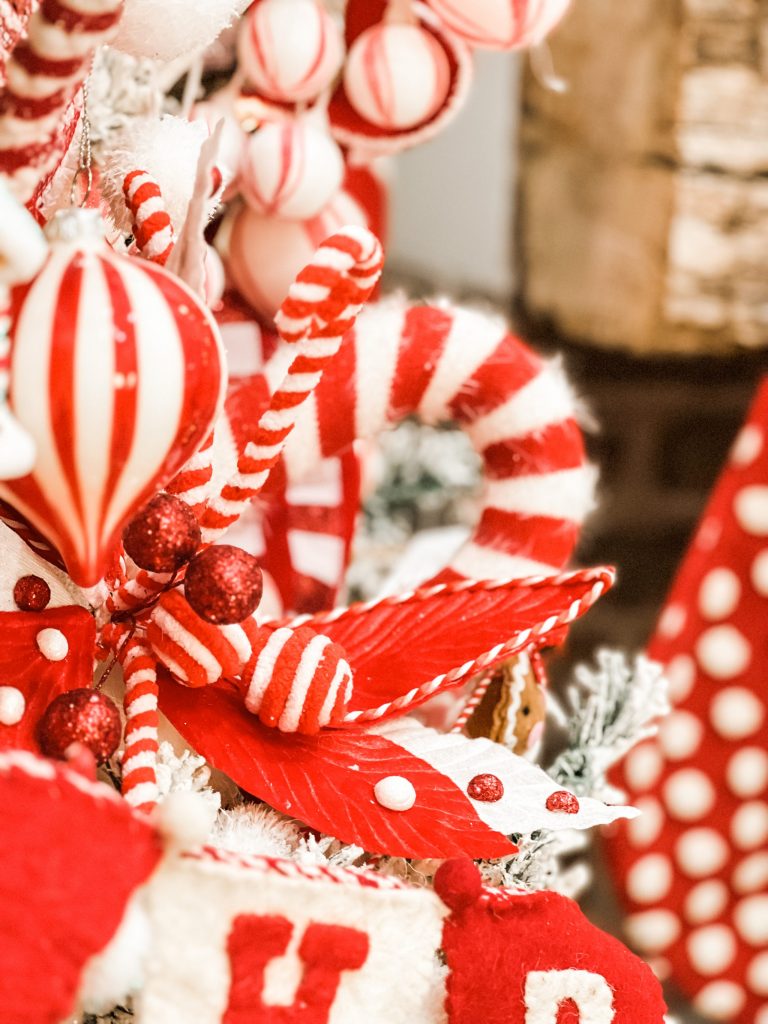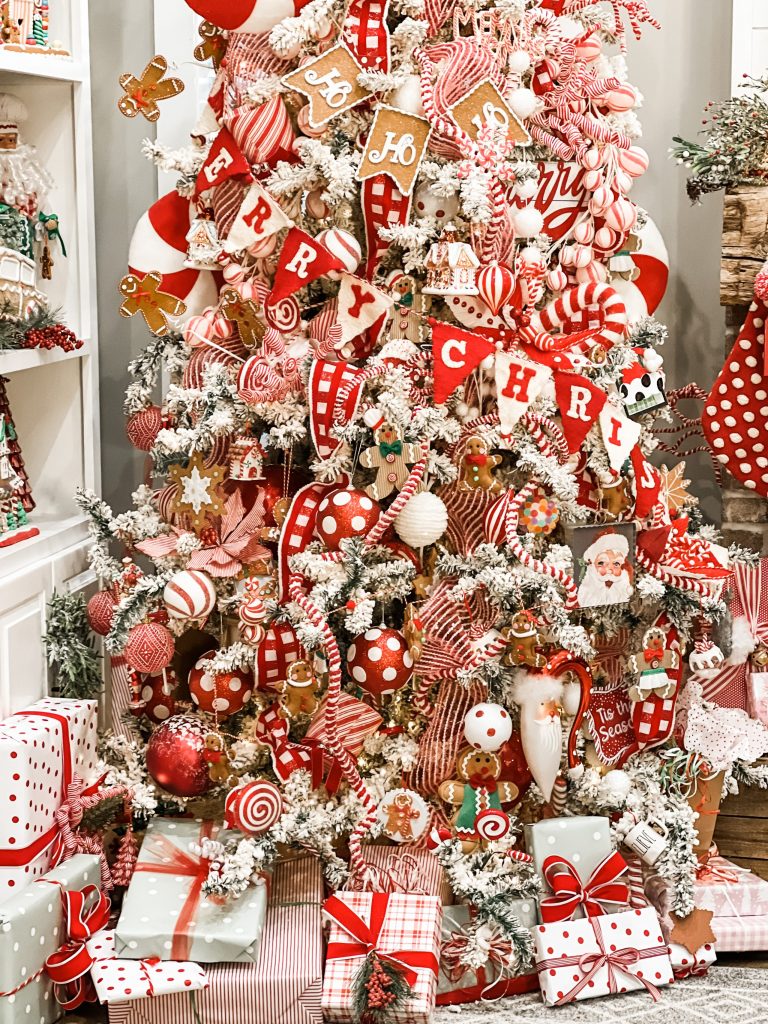 I'll show you the rest of the living room and the mantel soon! I hope you felt inspired in some way today!
PIN FOR LATER!