I have this galvanized tree that I bought from a friend on facebook, and I wanted to try and re-create it on a smaller scale for y'all! I thought it would be perfect to mix in with your Christmas decor for NOW, and use in your winter decor LATER!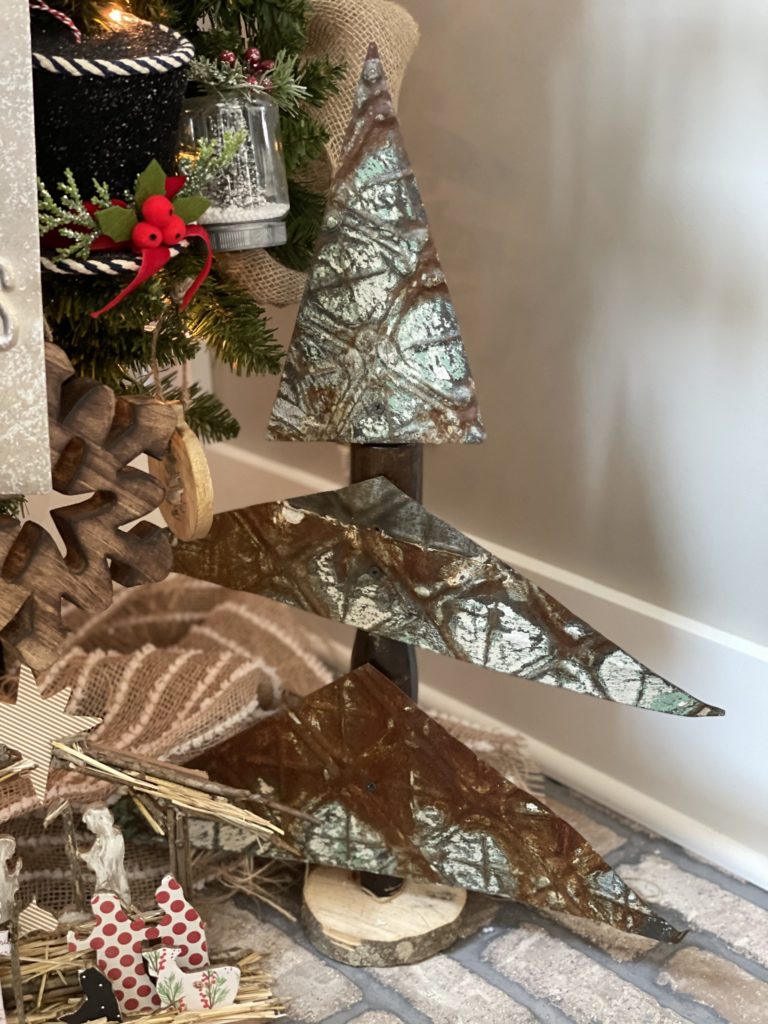 I know not everyone has access to galvanized metal, so I wanted to get supplies that everyone could get their hands on… so most items in this tutorial are from The Dollar Tree- and the items that aren't can be bought for less than a dollar!!!!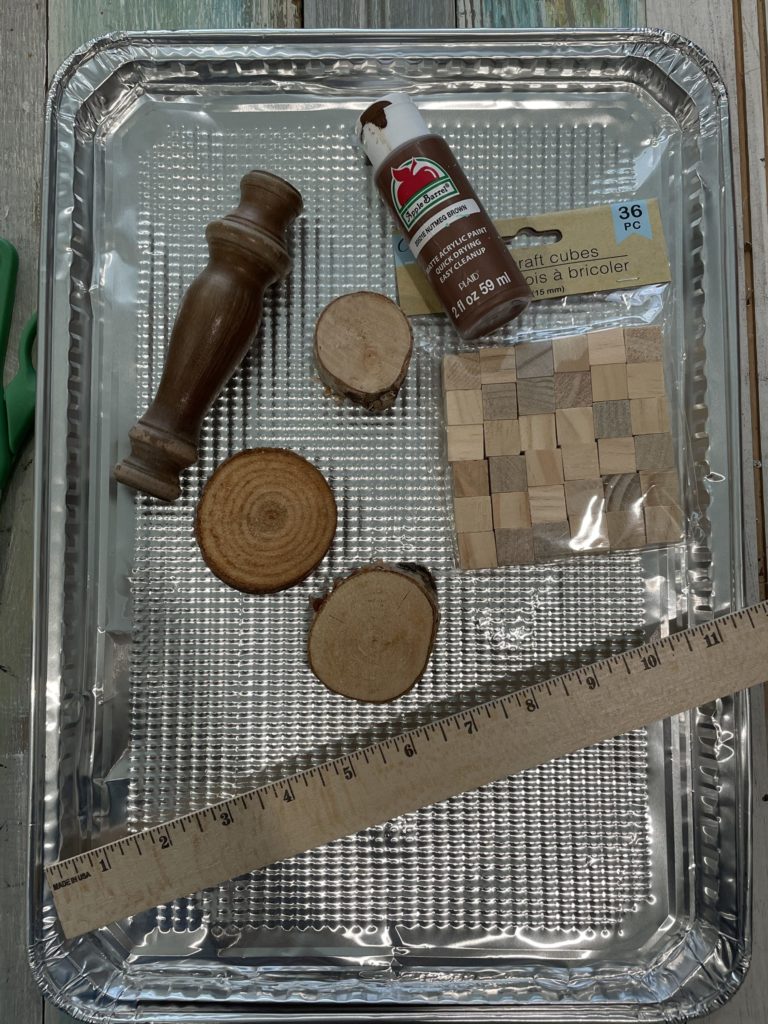 Here's what you'll need…
cookie sheet from Dollar Tree
wooden ruler from Dollar Tree
wood slices from Dollar Tree
mini wooden cubes from Dollar Tree
brown paint (I used the $.50 apple barrel brand)
white paint
hot glue gun
scissors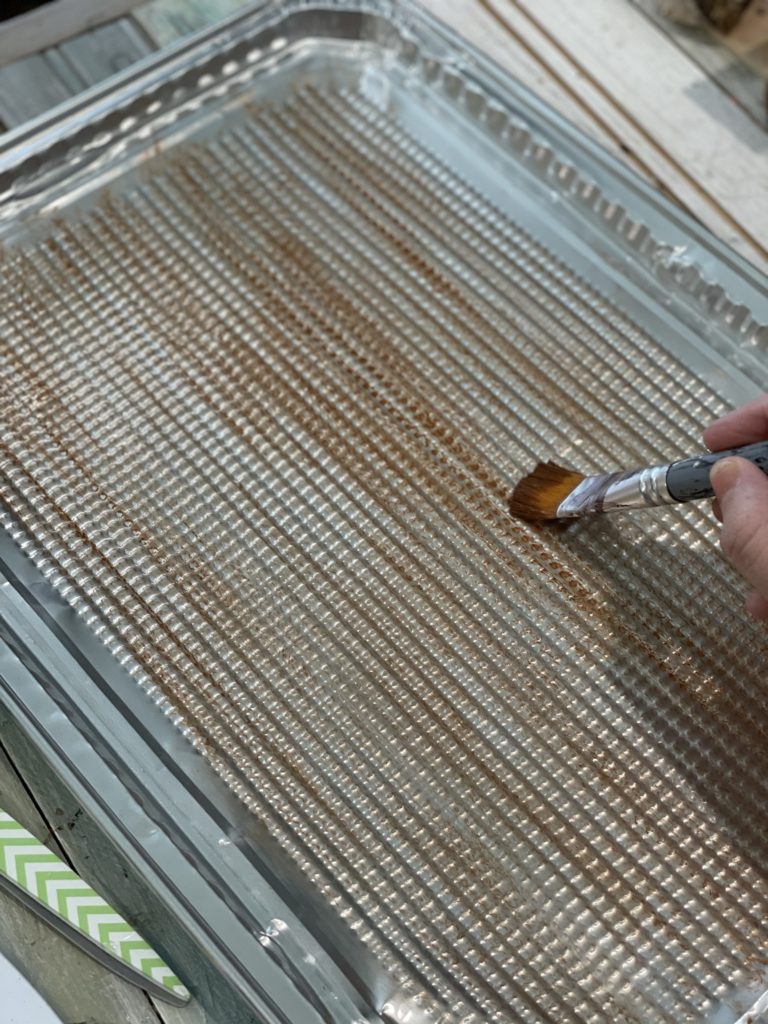 To start, I took some brown paint (this is Apple Barrel Nutmeg Brown) and started ROUGHLY painting it on. This is meant to look "rusted," so DO NOT try and be perfect!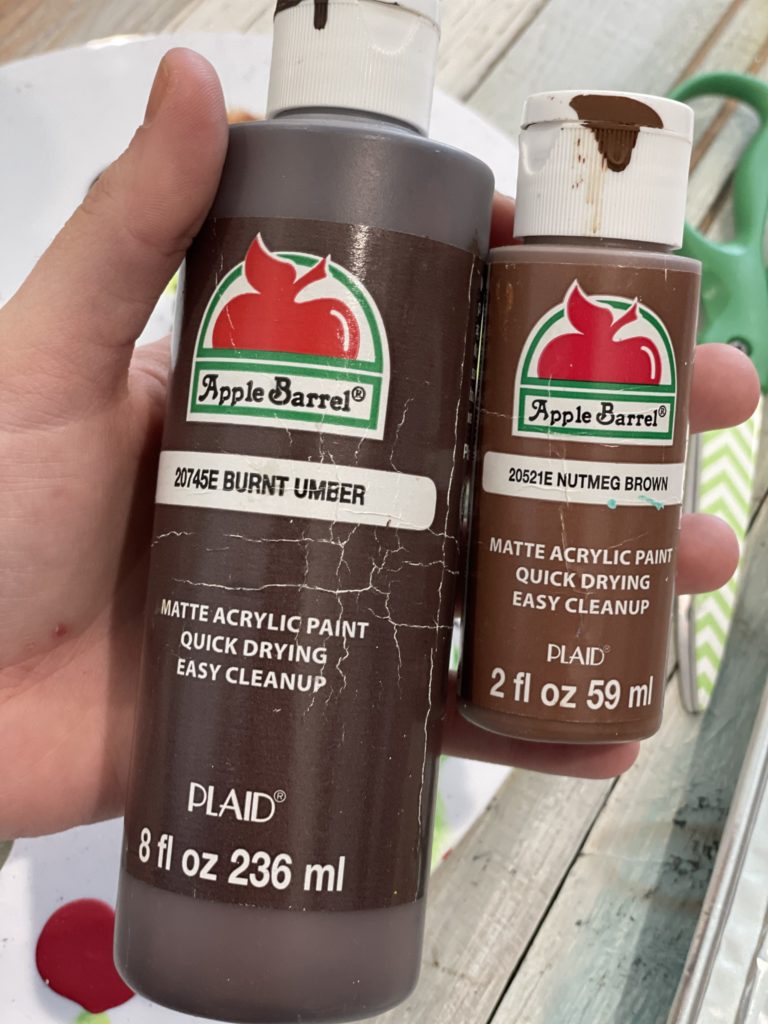 Next, I took Burnt Umber with the same brush, and started going over the nutmeg brown!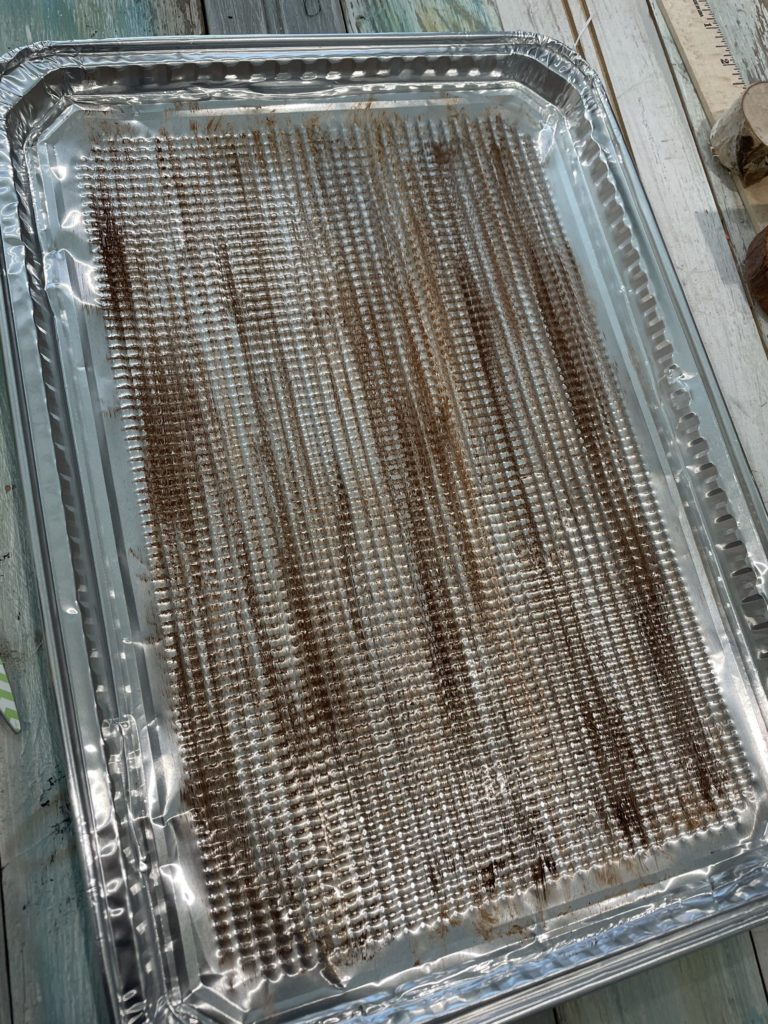 The key is to try and be "streaky" to make it look aged… kinda like this!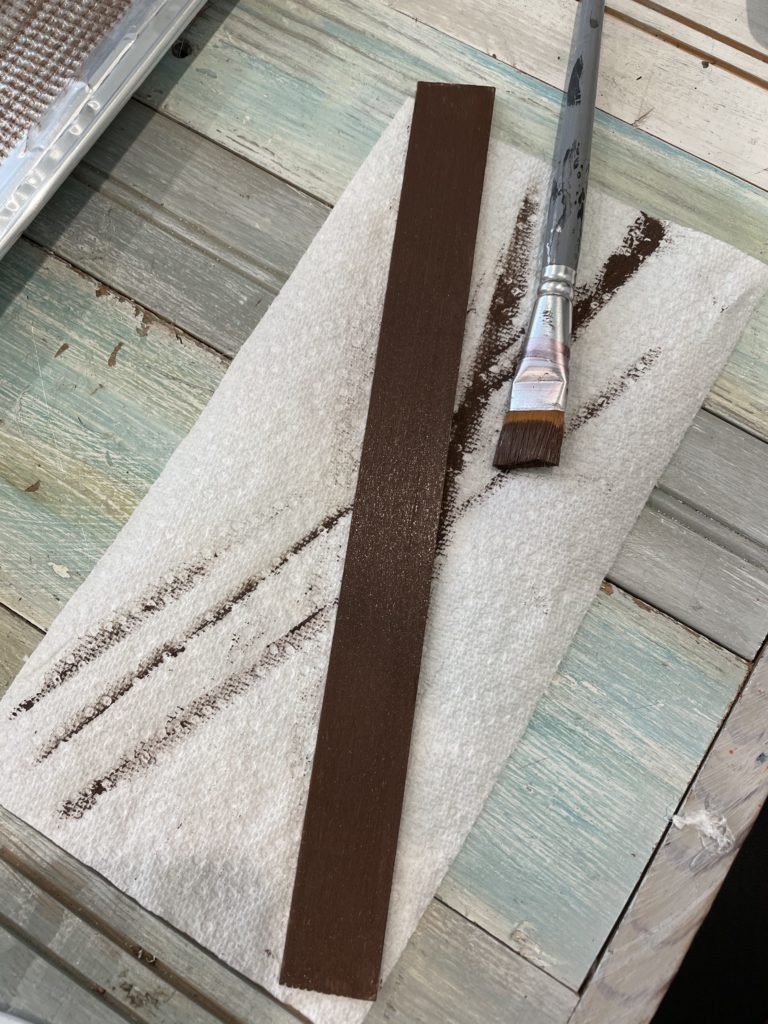 While your paint is drying on your cookie sheet, flip your wooden ruler to the back and paint it with the burnt umber! This will be the base for our trees.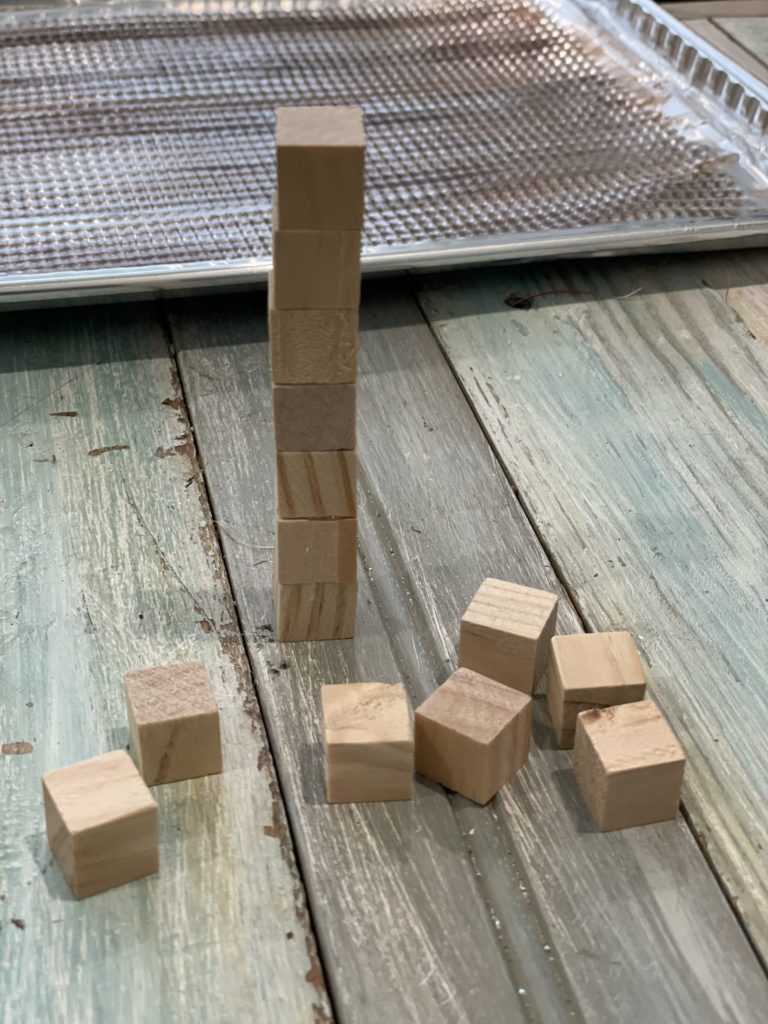 Now, begin hot gluing the mini wood cubes on top of each other- I used 7 cubes to make one tree trunk!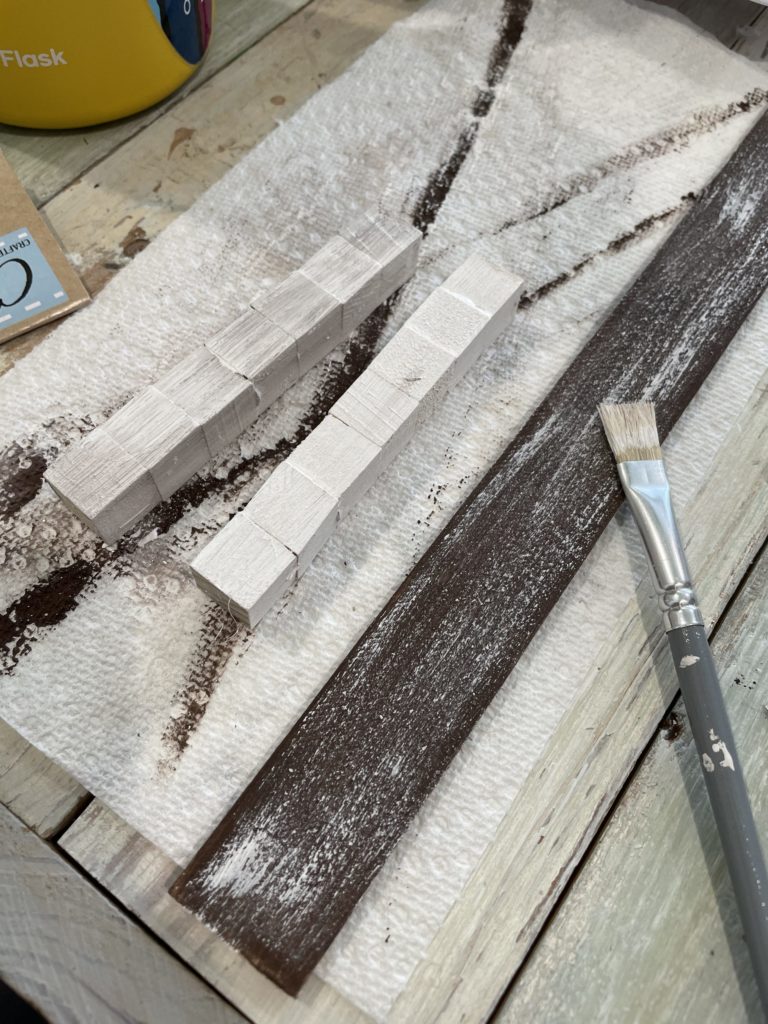 Once you have both trunks made, paint them white! I also white washed the ruler so it wouldn't look so flat.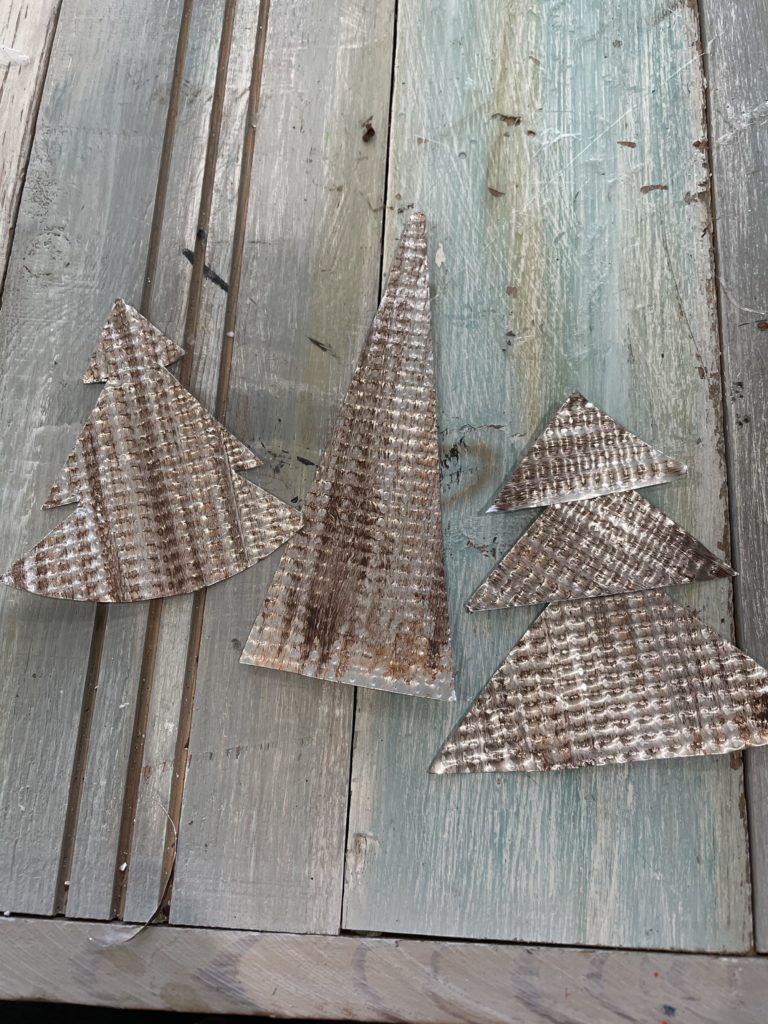 Now it's time to cut out our tree shapes from the cookie sheet!! These are the shapes I decided to go with, but feel free to make any sort of tree shapes you want.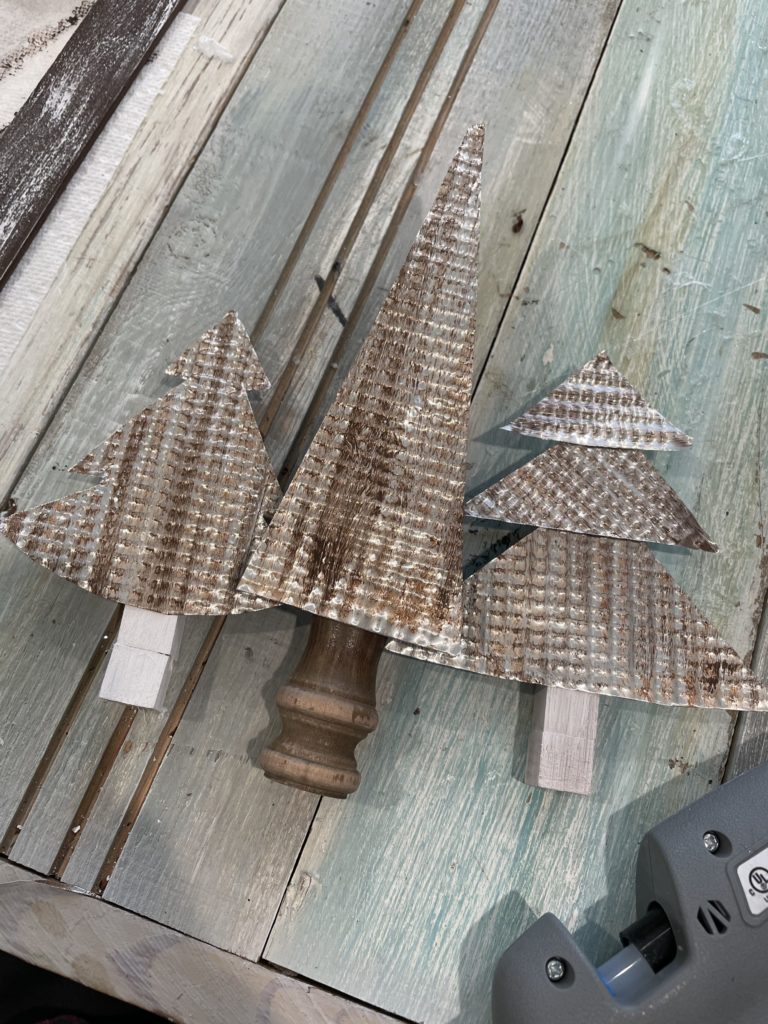 Simply hot glue your tree shapes onto their trunks- the middle trunk is actually a spindle I found at a junk store!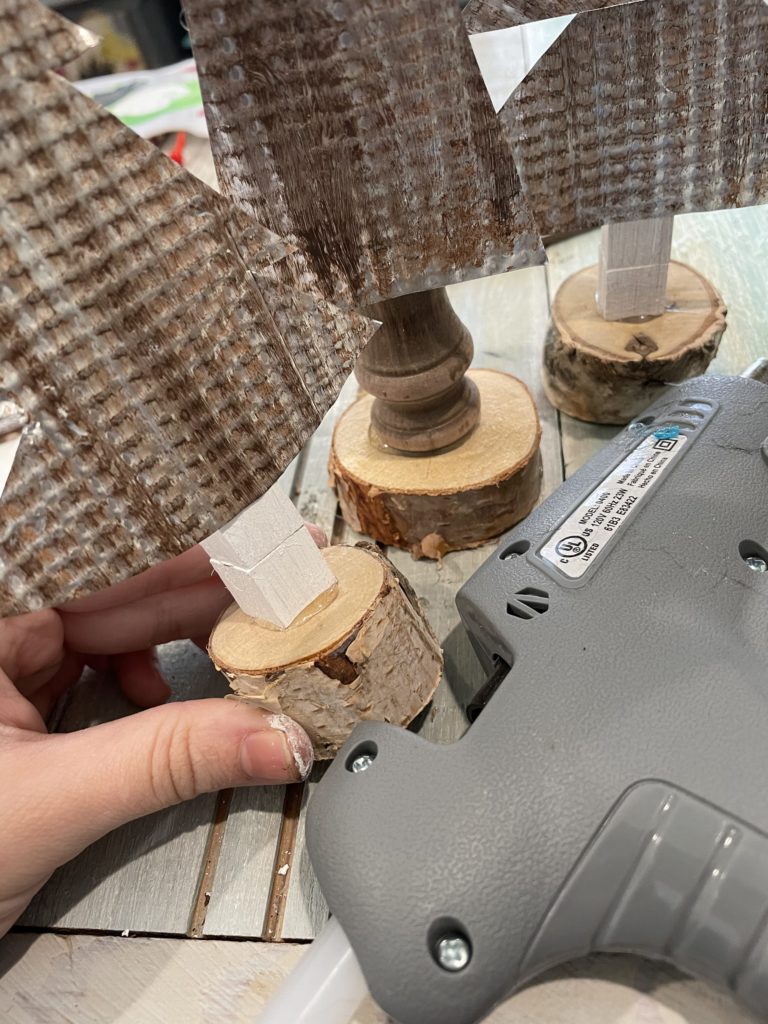 Hot glue your tree's onto the wood slices- this isn't super necessary, but it definitely adds more texture and height!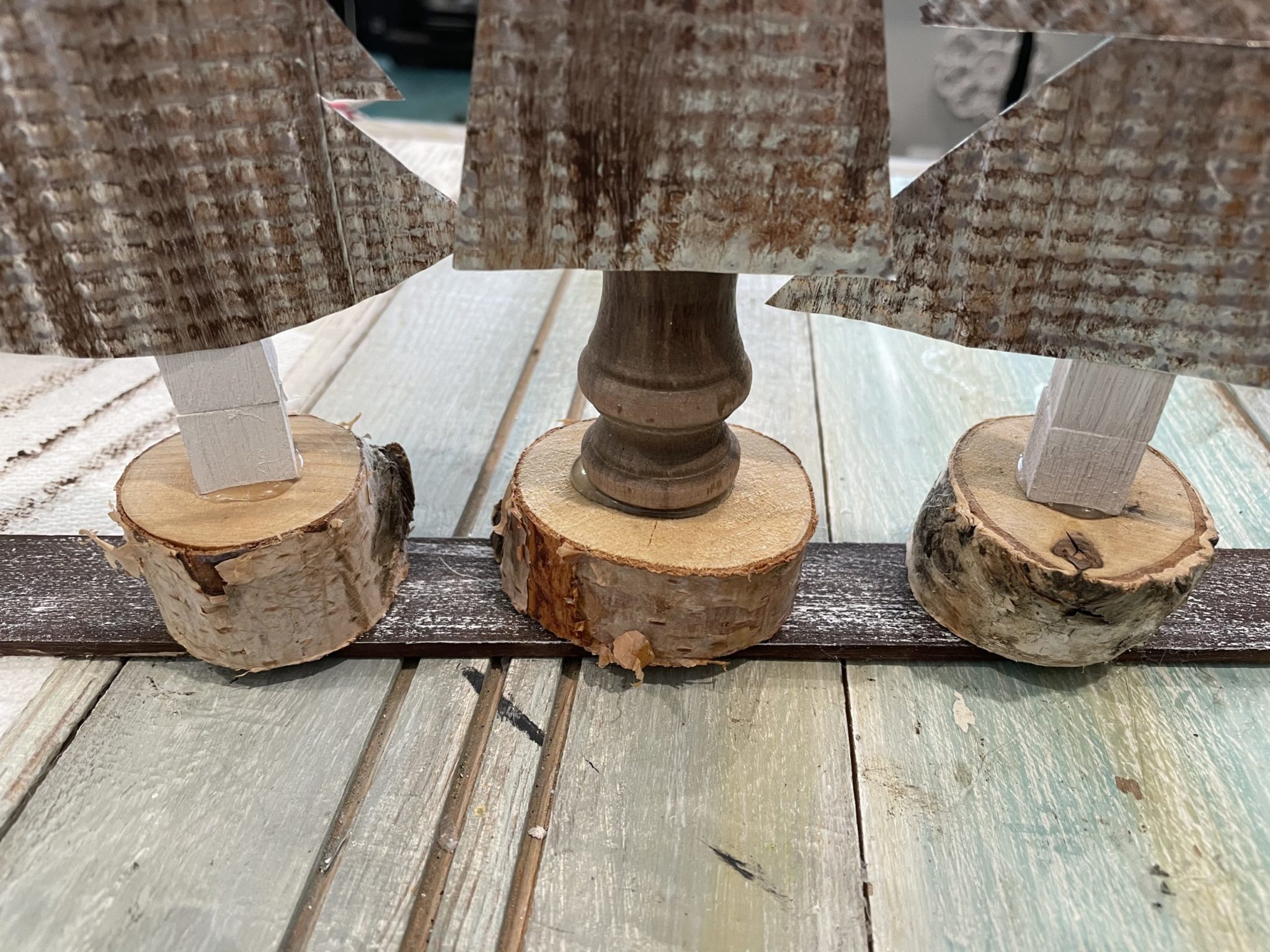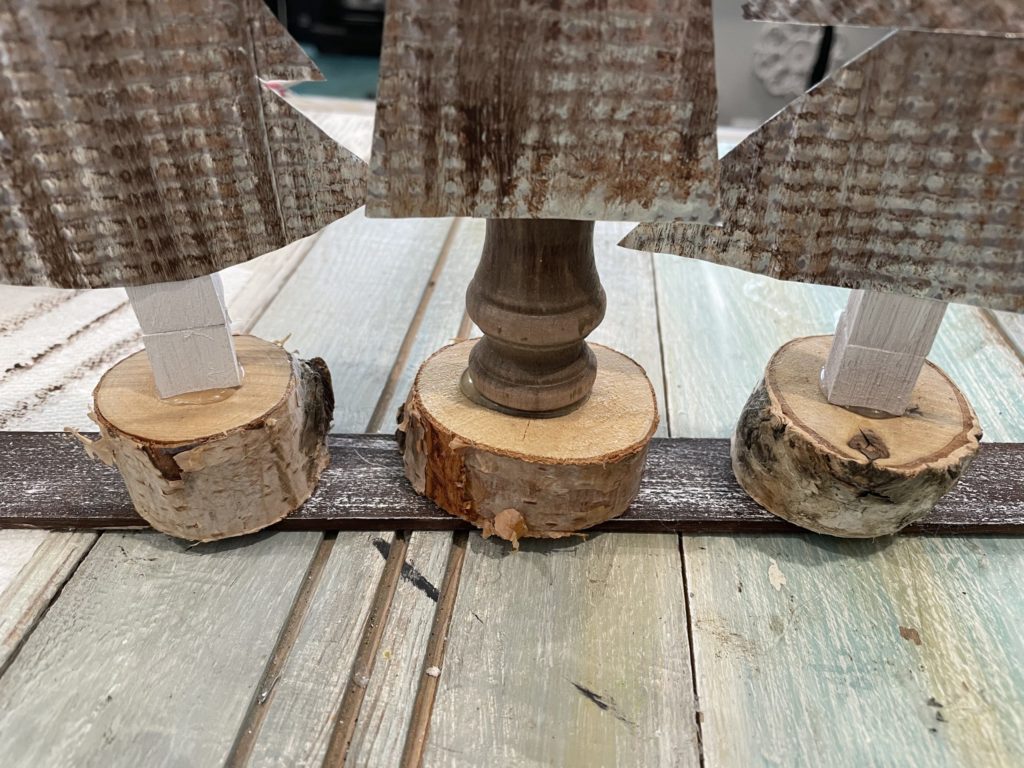 Final step! Hot glue all your trees to the base!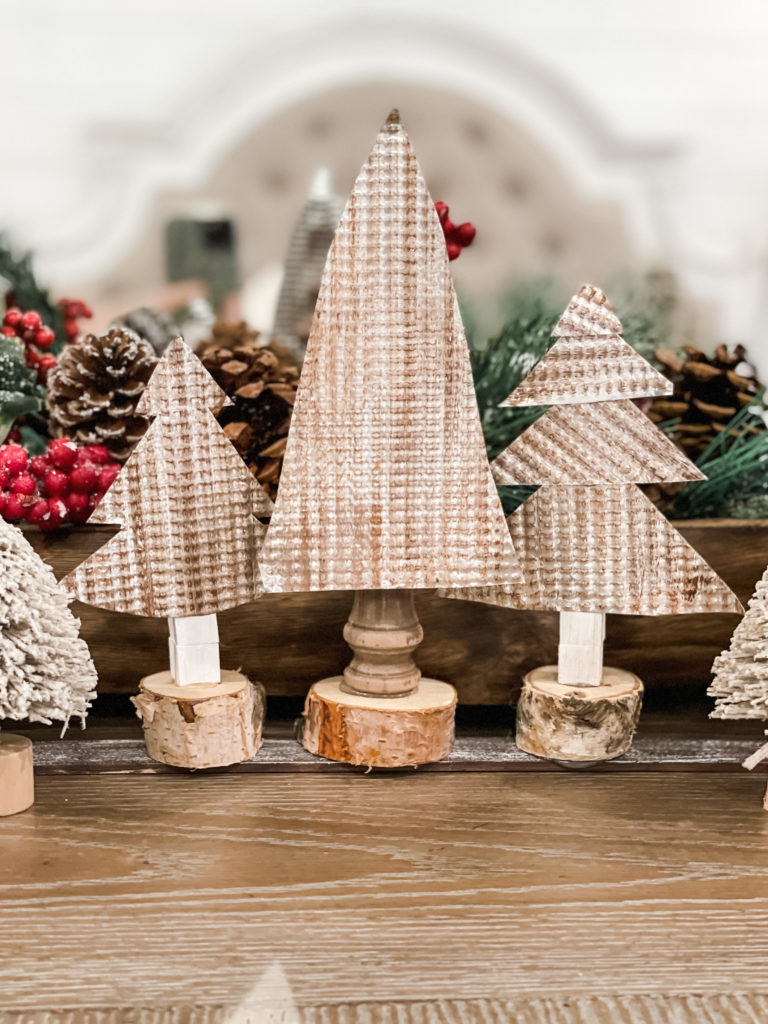 and BAM!!!! We now have a set of 3 "galvanized" rustic trees!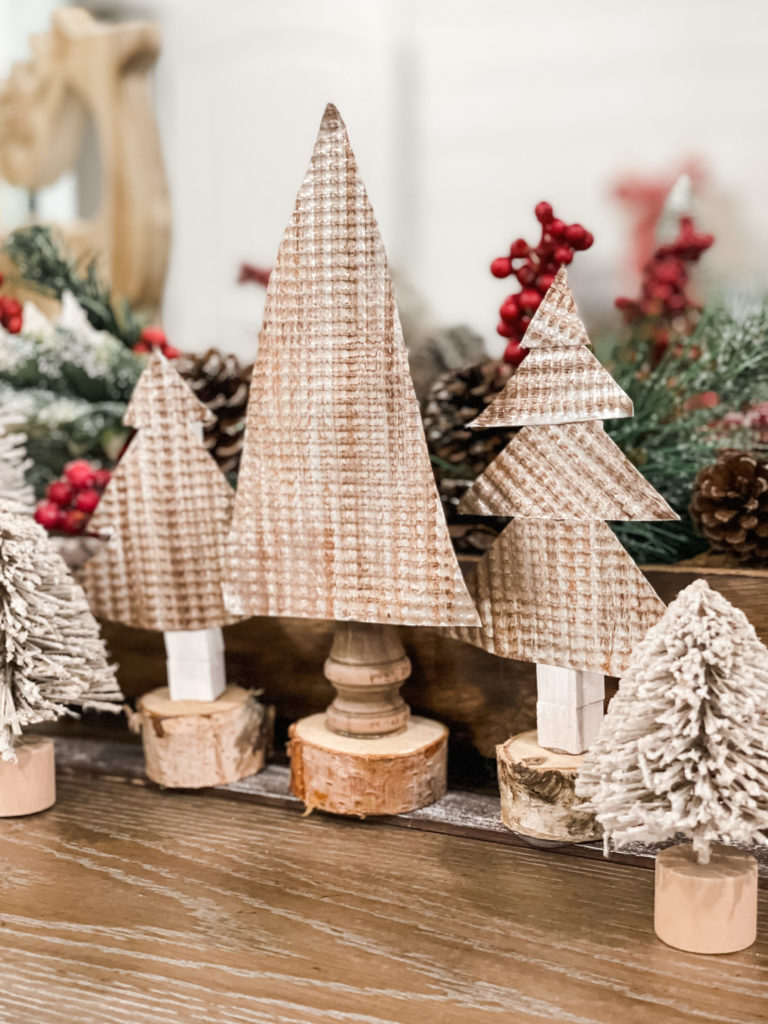 I decided to leave mine as is, because I truly love the simplicity and rustic feel of it. You could ABSOLUTELY add in colorful ornaments, or other types of embellishments!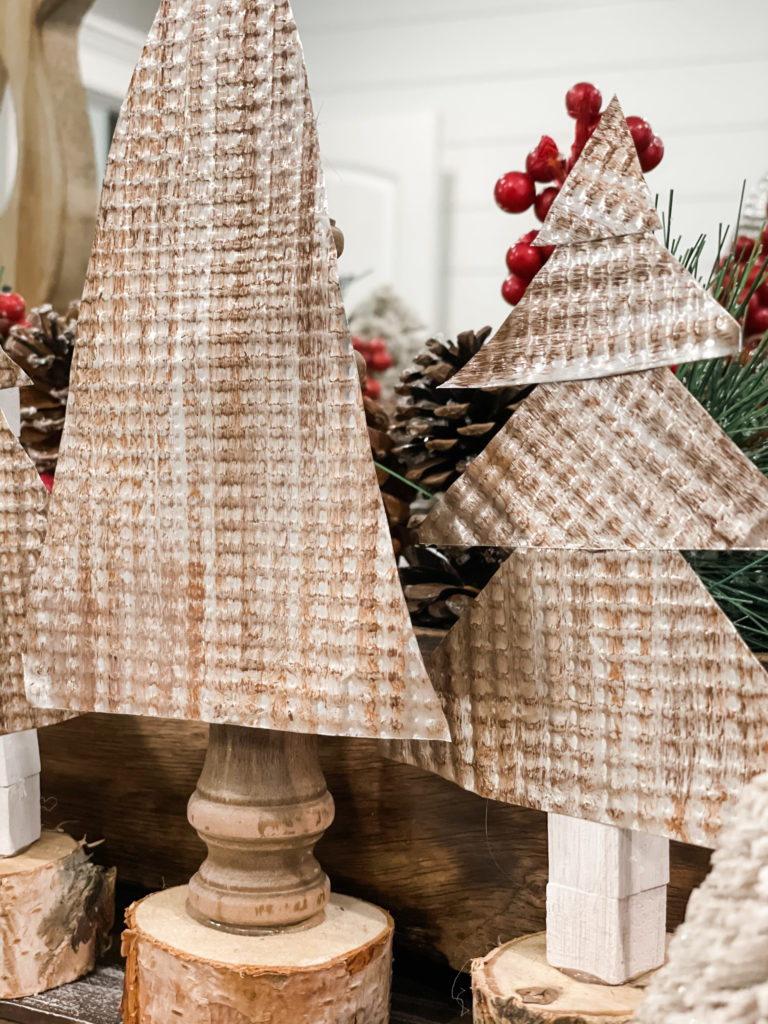 Can you even believe that we made this little set for DIRT CHEAP?!?! Seriously- you can't get much better than a good ole' Dollar Tree project!!
MAKE SURE TO PIN FOR LATER!