It's no secret that I'm a maniac when it comes to decorating for Christmas. If someone tells me that it looks like Christmas threw up in my home, then my goal has been accomplished. And if you're wondering… yes, this has been told to me MANY times. 
I'm the type of gal that loves to make each room have it's own theme… so NO tree in my home is the same! You might be thinking, "Brooke! How many trees do you even have in your home??" Well… the answer to your question is 8; but if you were to ask me what the acceptable number of trees you can have in your home is, I would say INFINITE!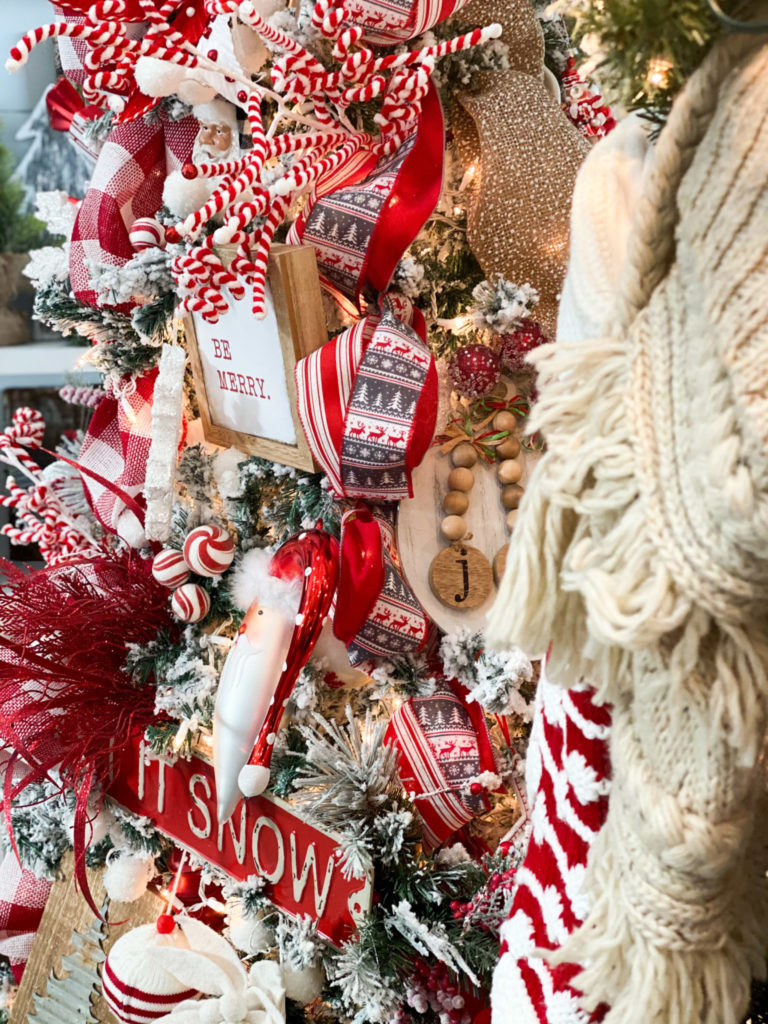 I want to take you on a little tour of EVERY SINGLE tree in my home… you might have seen them here and there, but I wanted to combine every tree into ONE post… just because I want to make things easy for ya 😉 I hope you enjoy each and every tree- but be sure to tell me which one is your FAVE!
*to see close ups of any tree, just click the title of the tree and it will take you to the designated blog post!*
LIVING ROOM TREE: this is the main tree in our house! I decided to keep it super classic with the red & white theme.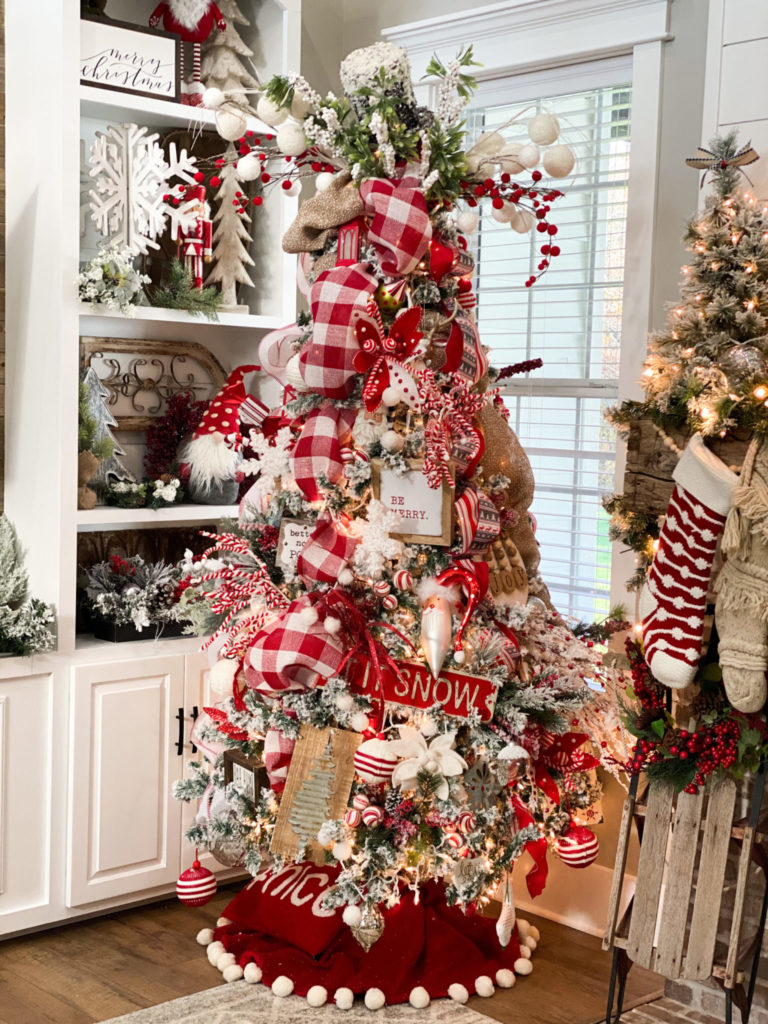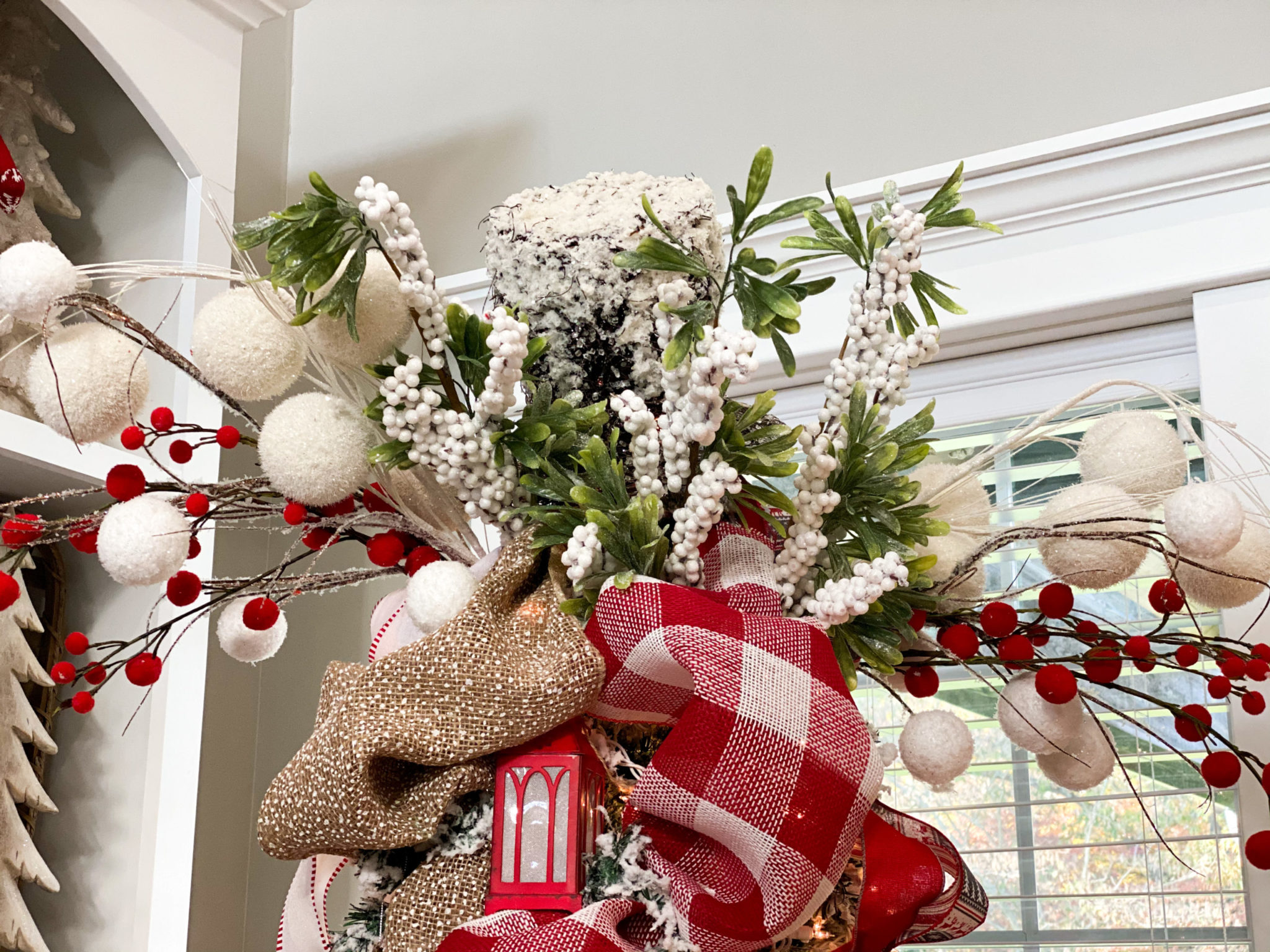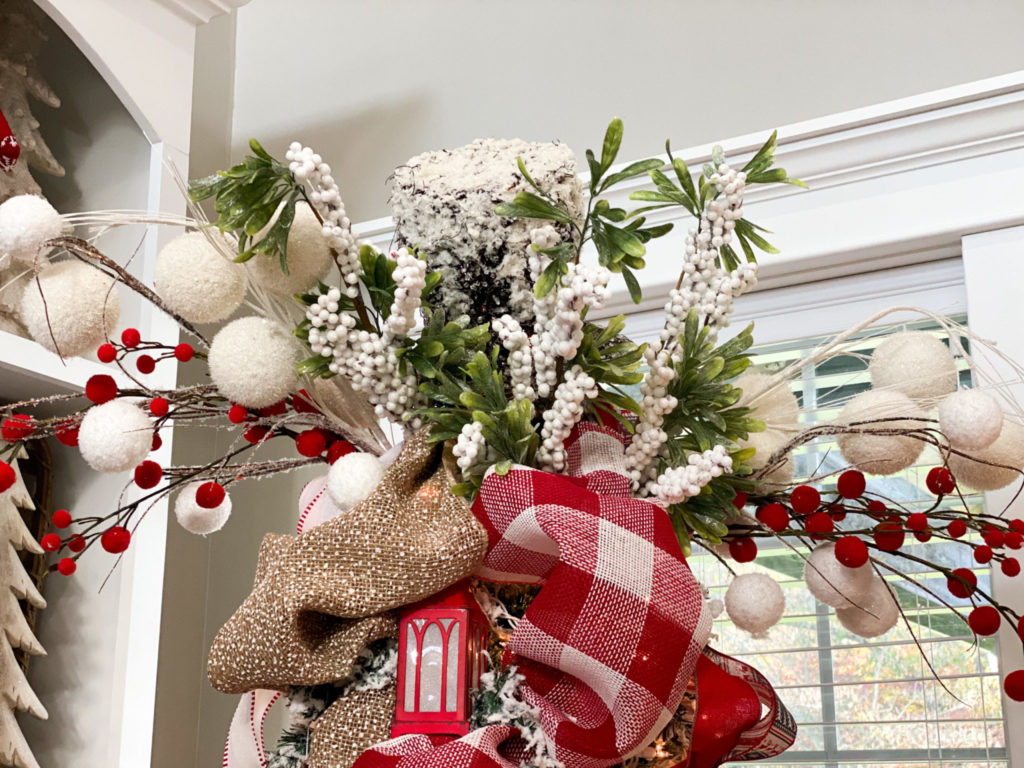 2. KITCHEN TREE: Of course I had to make it GINGERBREAD themed! I love all things gingerbread, especially for the kitchen!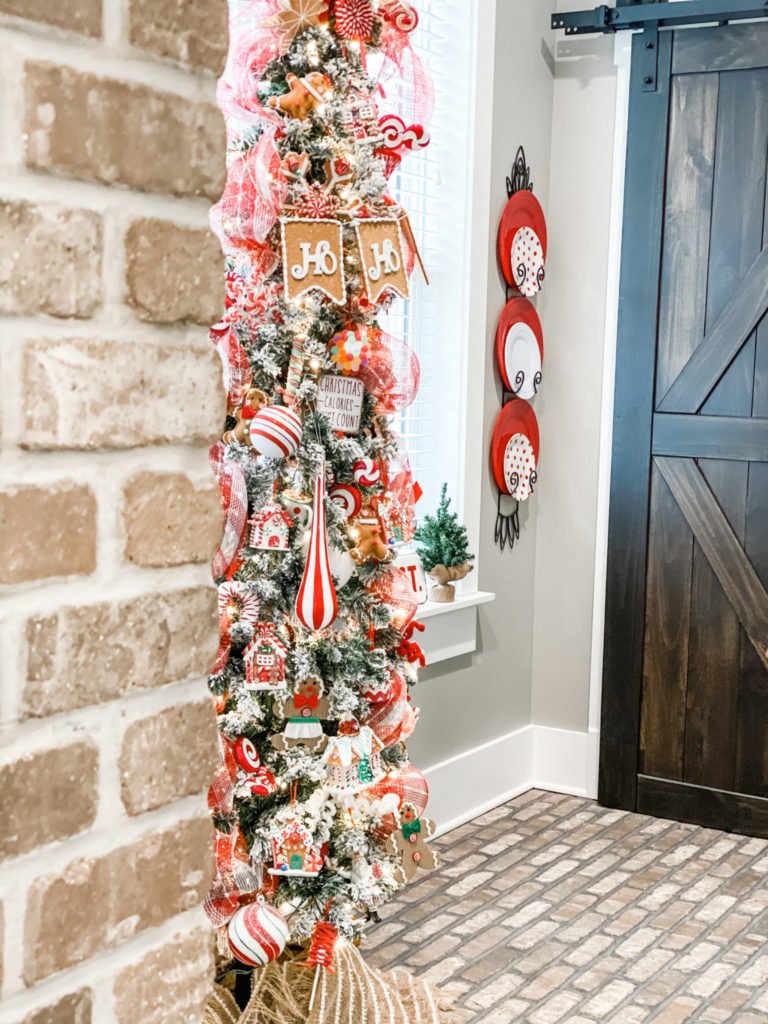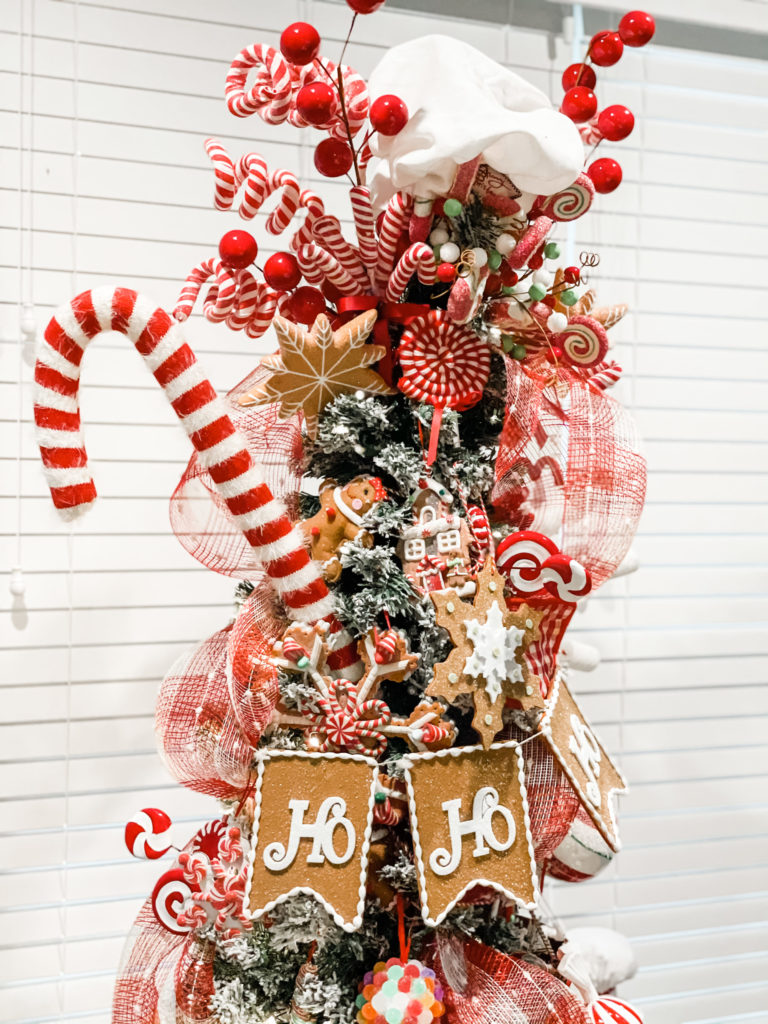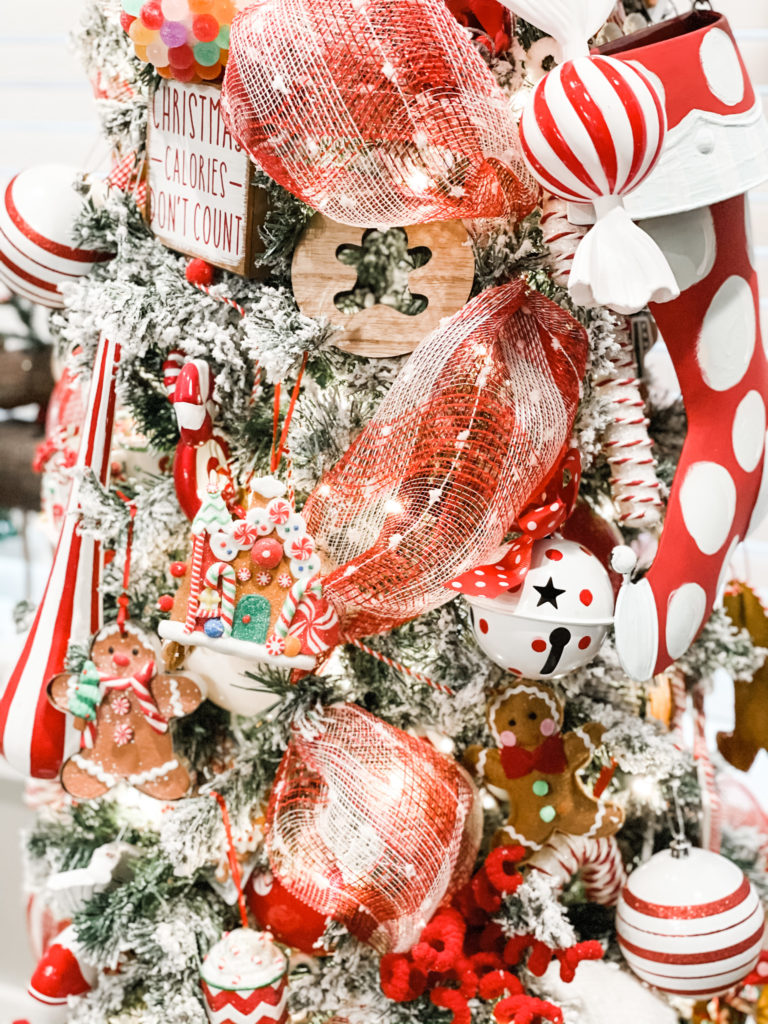 3. DINING ROOM TREE: I wanted to keep this one super simple with the black and white buffalo check, and the slightest pop of red.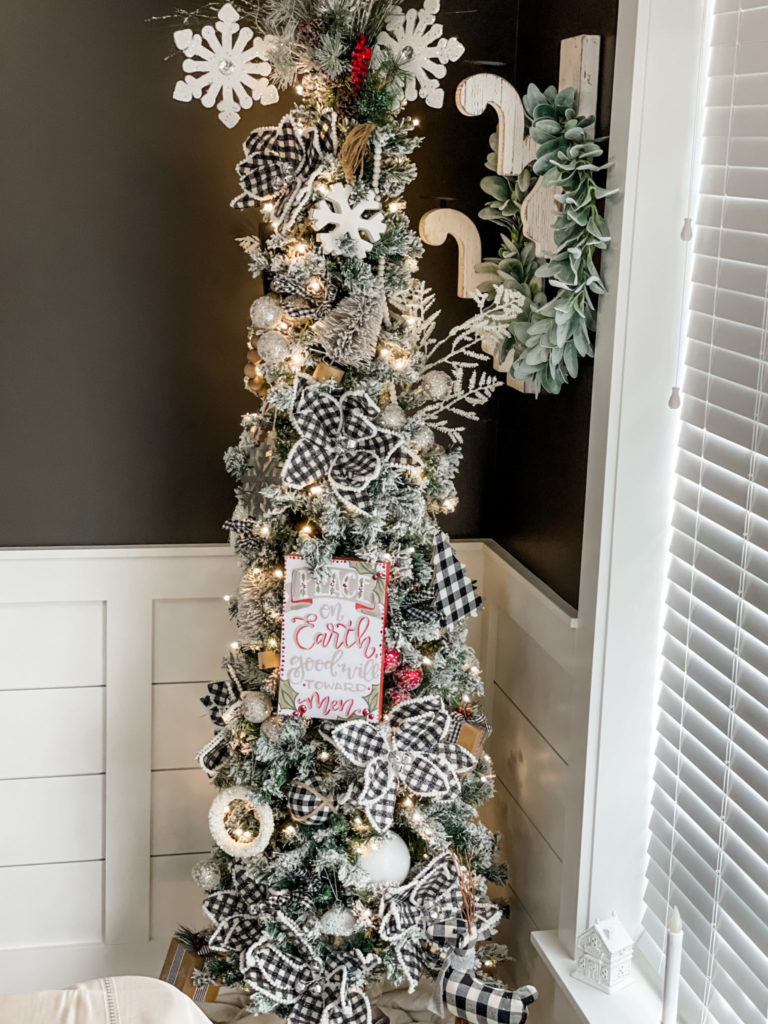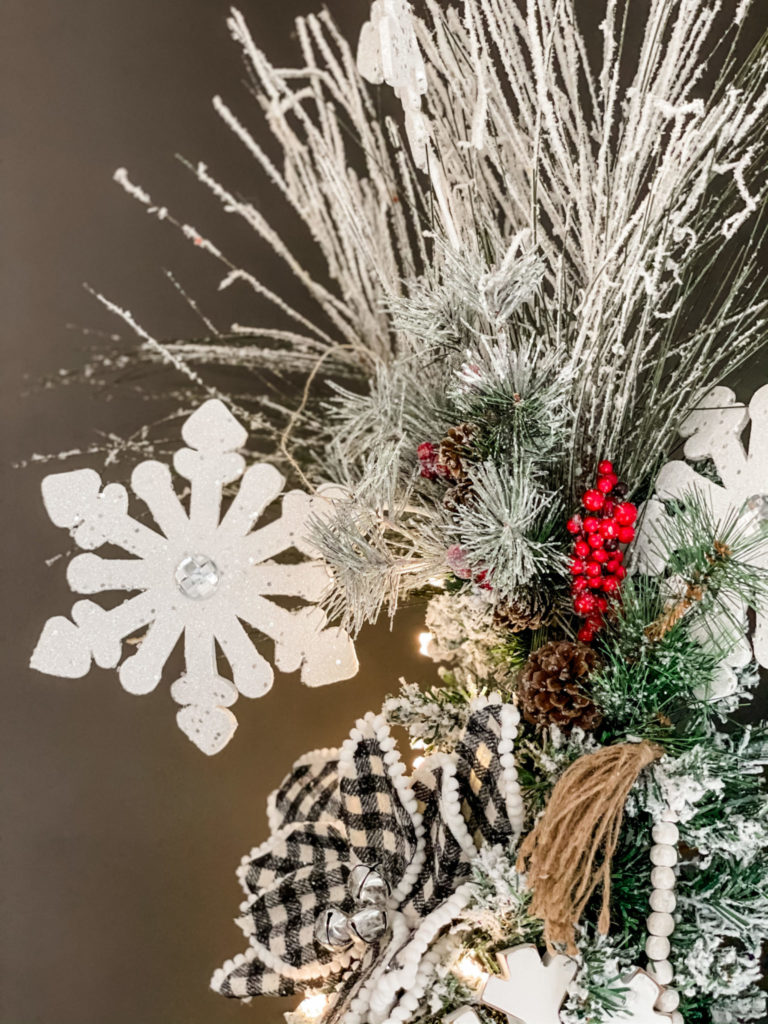 4. ENTRYWAY TREE: this is the only tree on the main level that ISN'T flocked! This one is more rustic, but whimsy at the same time!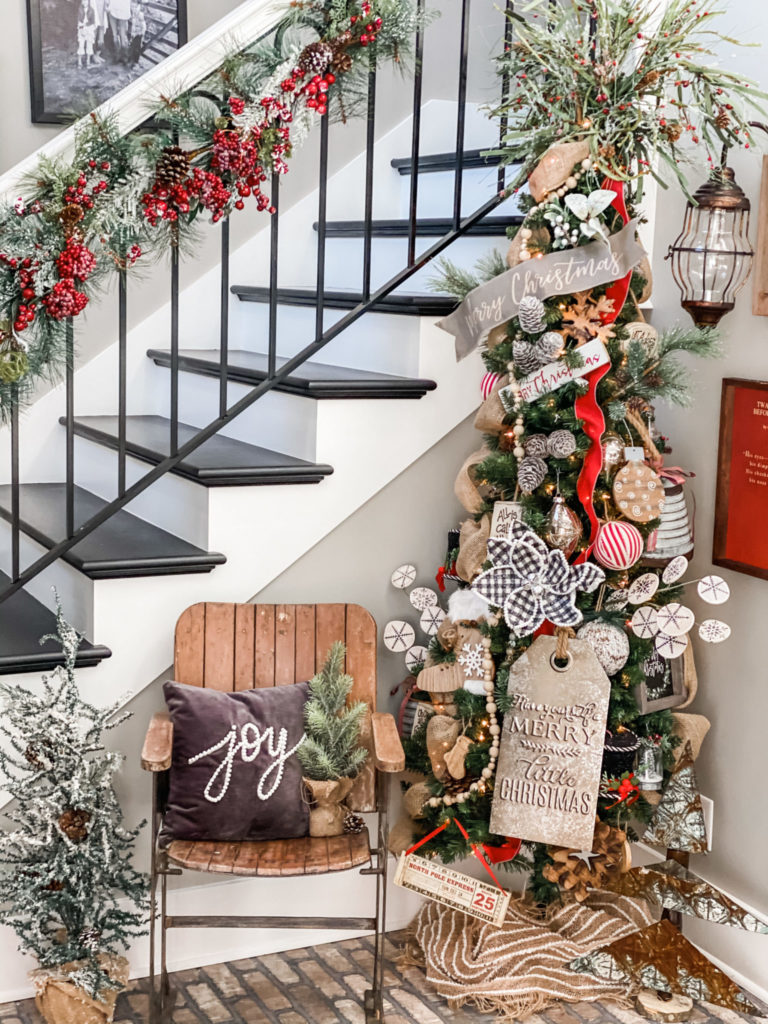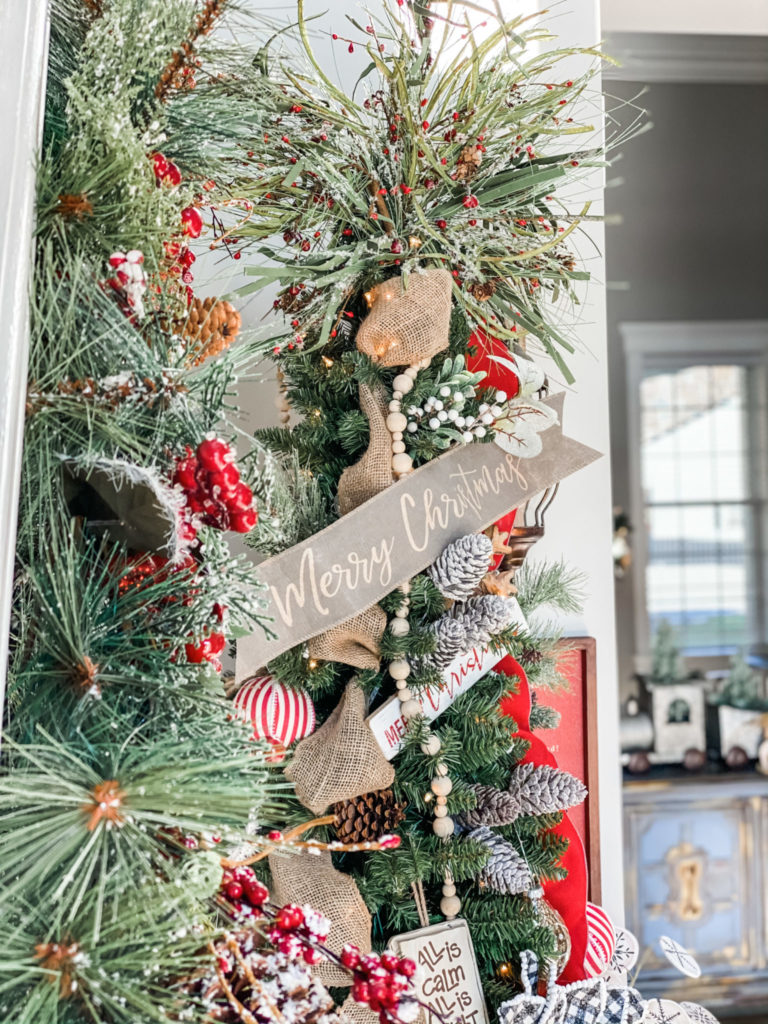 5. MASTER BEDROOM TREE: This is my Pioneer Woman inspired tree!! When I look at this tree, it just reminds me of something she'd like… would you agree?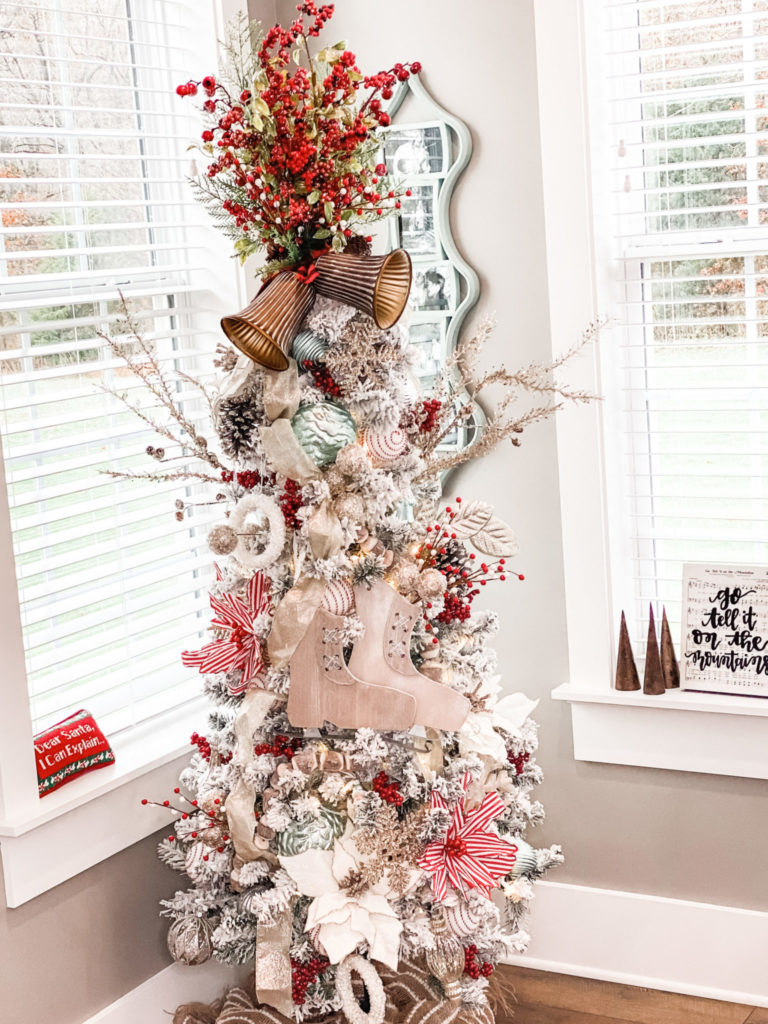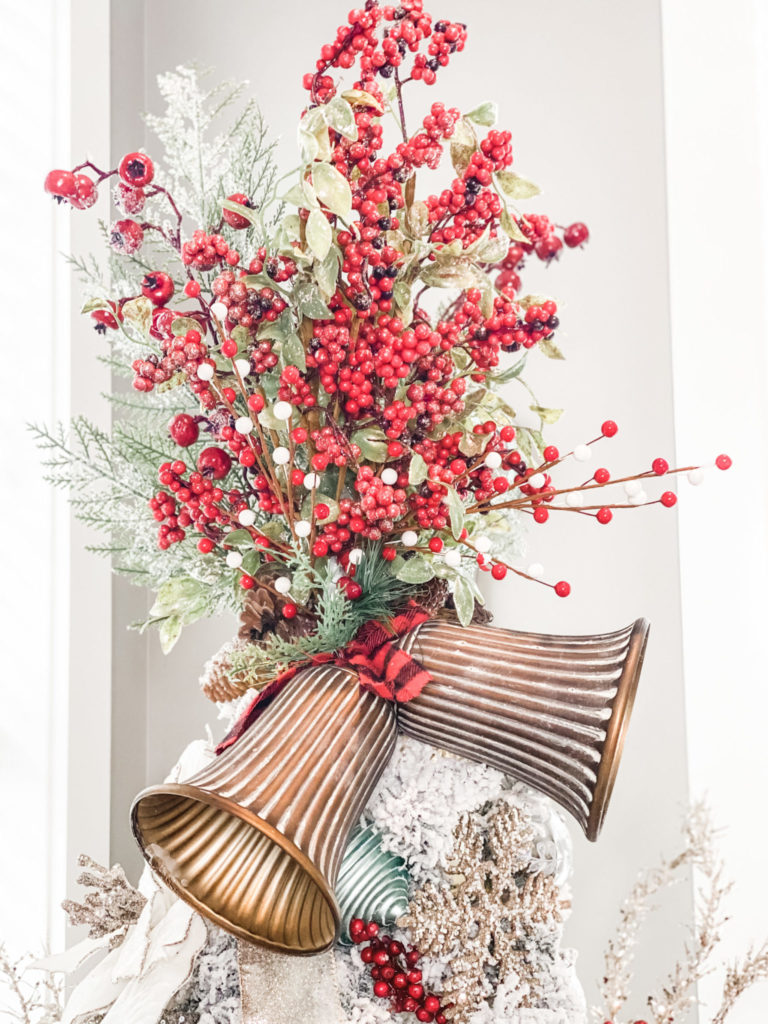 6. PLAYROOM TREE: This is the tree that holds all our handmade ornaments, ornaments we've collected through traveling, and just lots and lots of memories!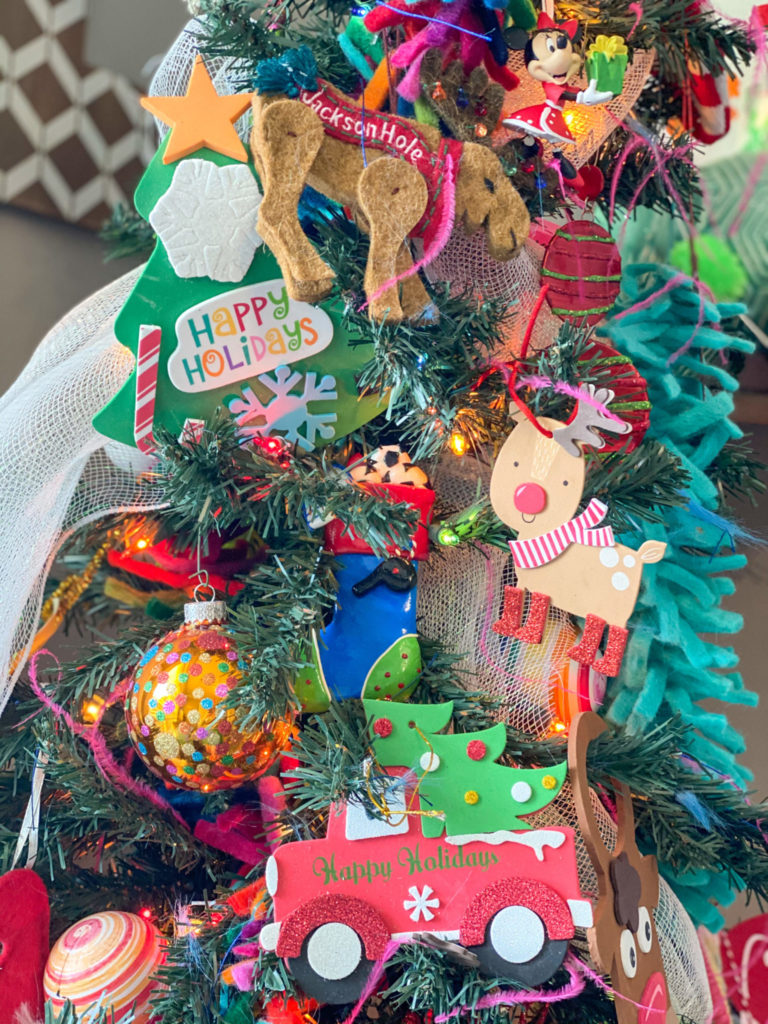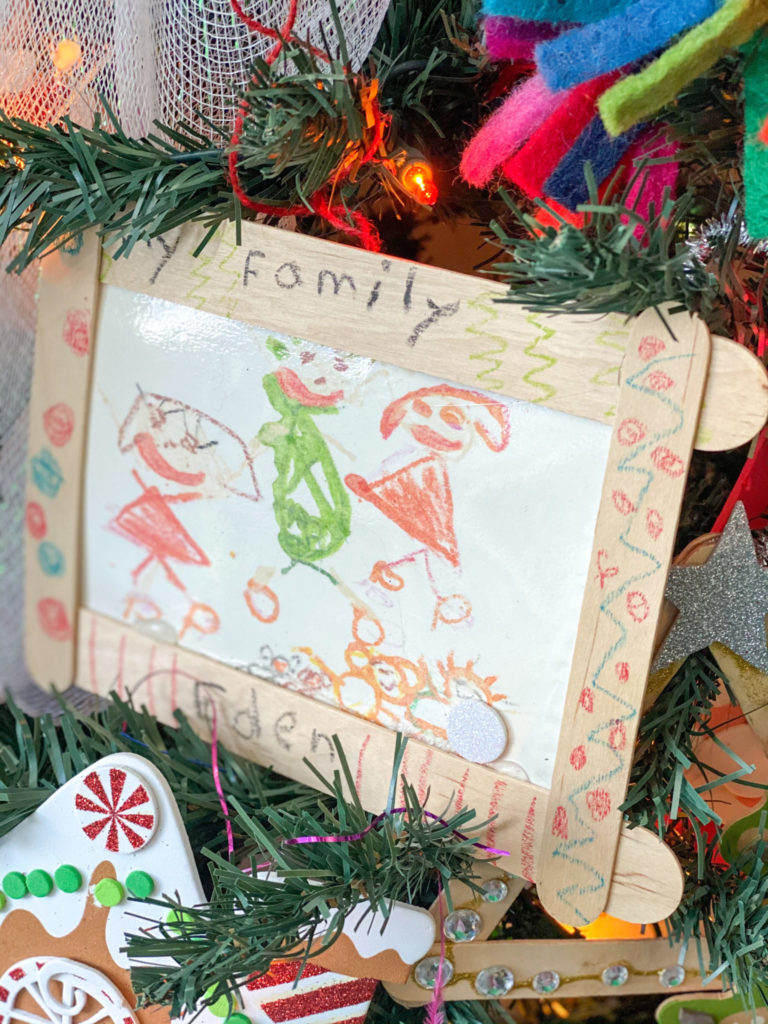 7. EDEN'S TREE (my 9 year old daughter): You always hear the saying, "little girls are made of sugar, spice, and everything nice…" and her tree is NO different! This is definitely the SWEETEST tree we have!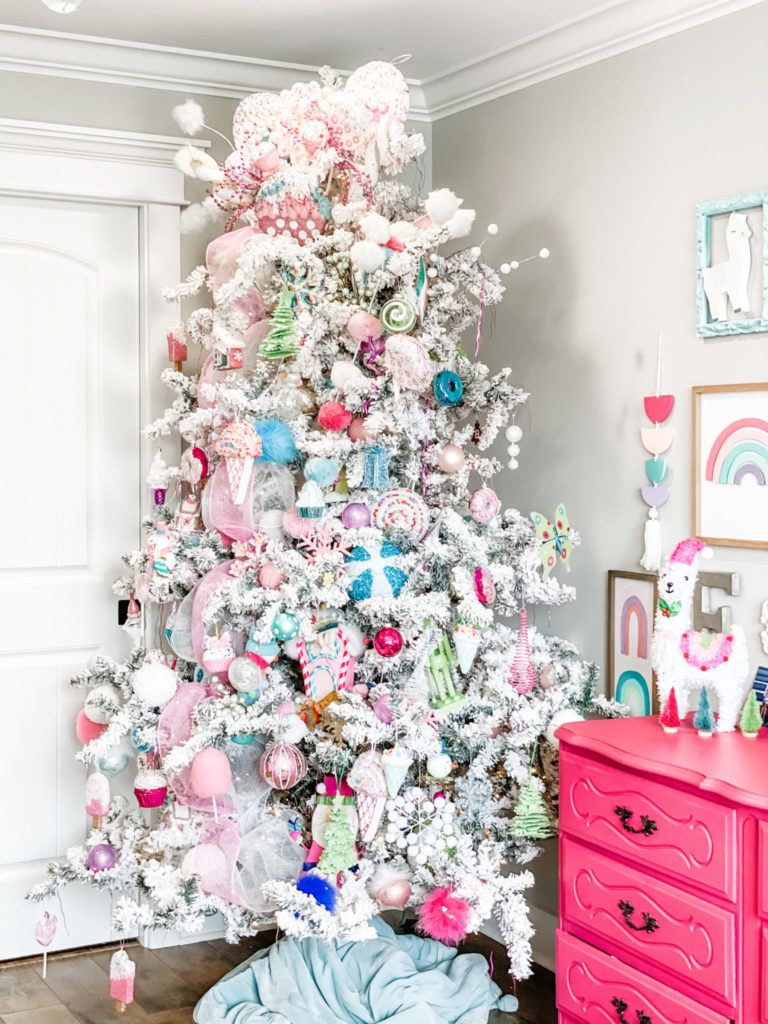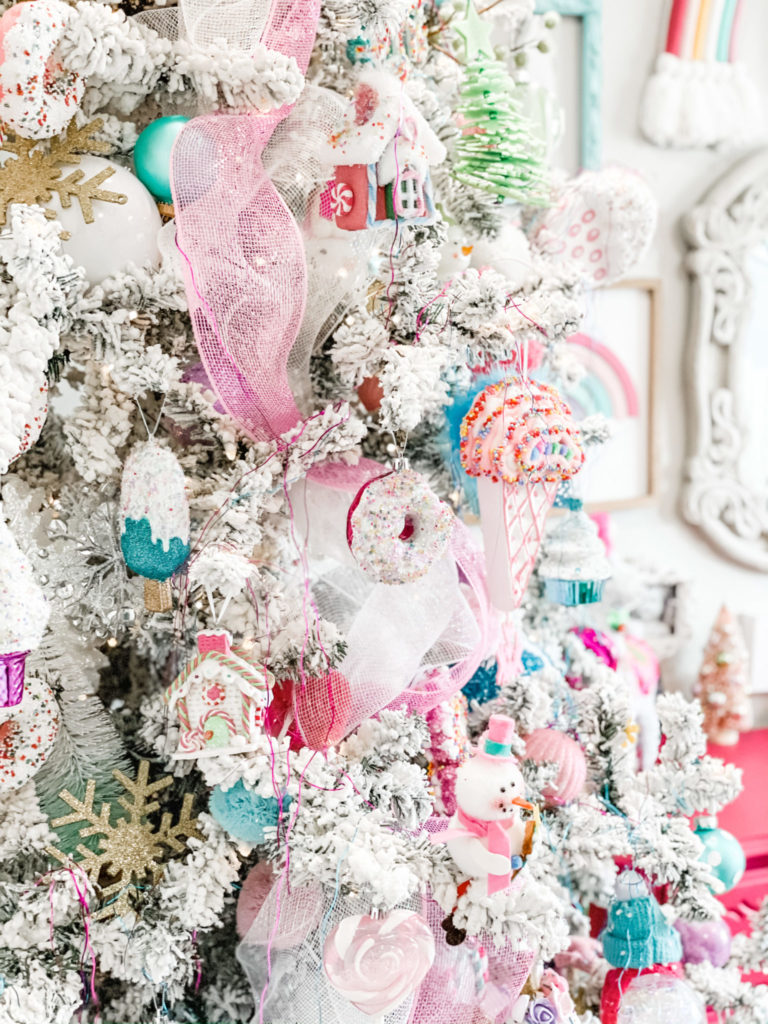 8. BLAIZE'S TREE (my 7 year old son): I let Blaize do all the decorating on this one… he LOVES the rustic/country feel, so his tree is just an expression of everything he loves!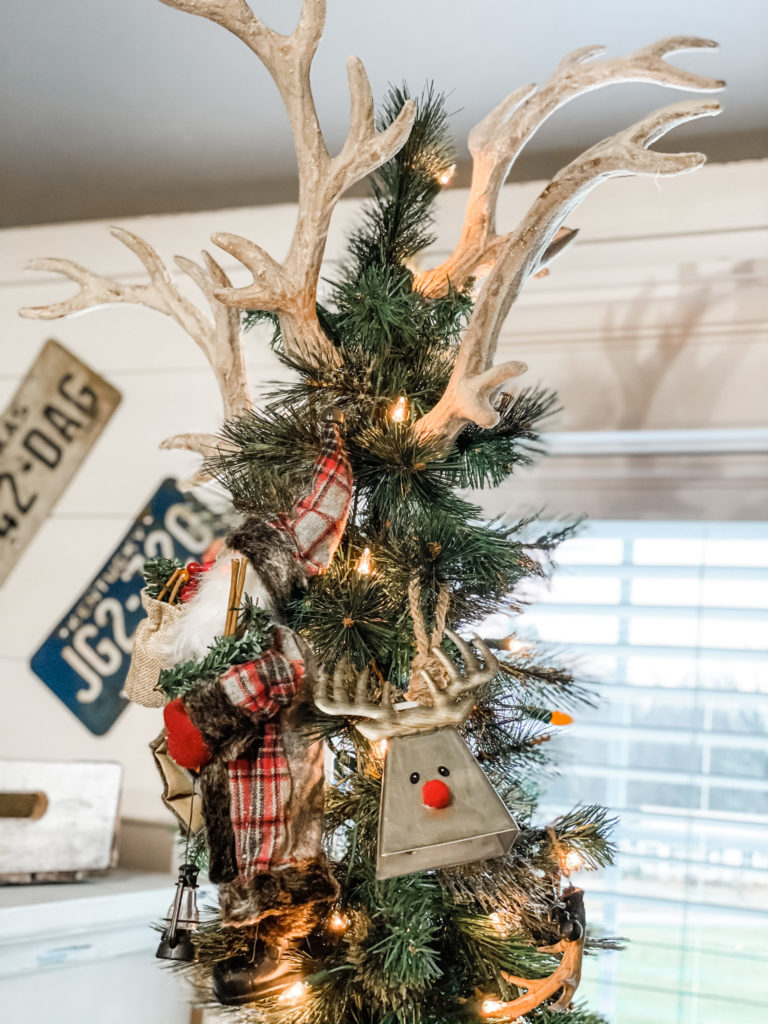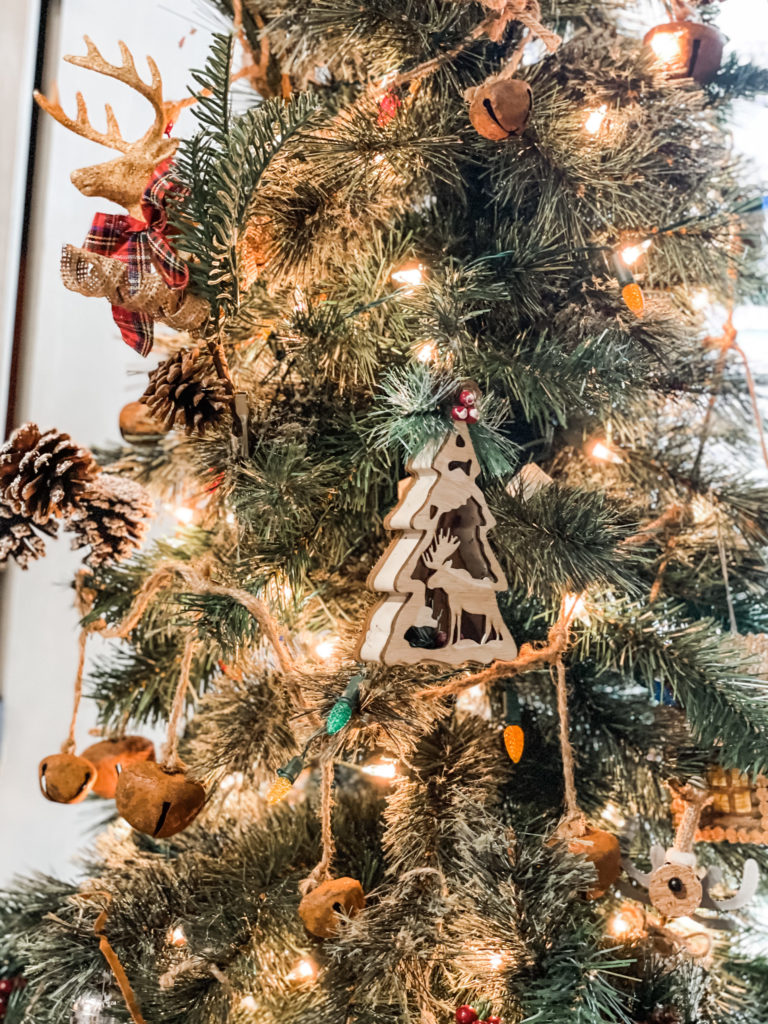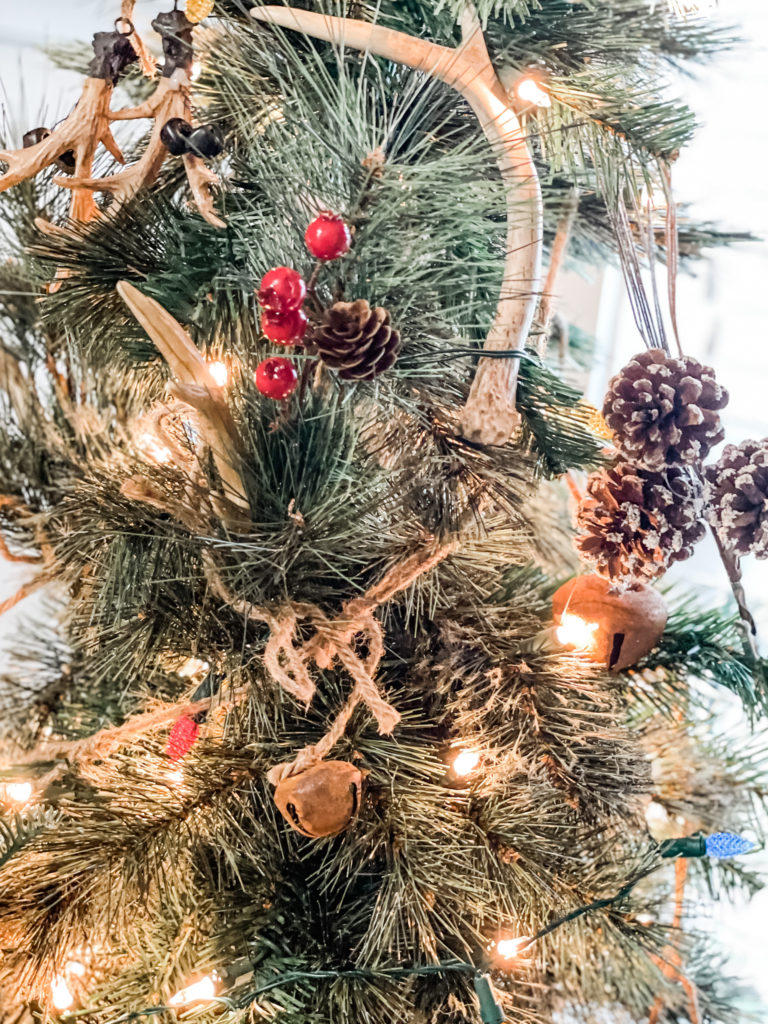 That wraps up all the trees from my home this year! I would love to know which one is YOUR favorite… I honestly can't decide!!!
MAKE SURE TO PIN FOR LATER!