So… funny story about this tree. If you are following along on Instagram, then you would already know how this went down- (if you aren't following me over there, you so should!) Eden and I go outside to our shop to find the tree for her bedroom. We found it, or so we thought…
First step was to get this bad boy into the house. Brandon was out of town, so it was up to me to get it inside. I found our dolly and wheeled it inside. So far so good.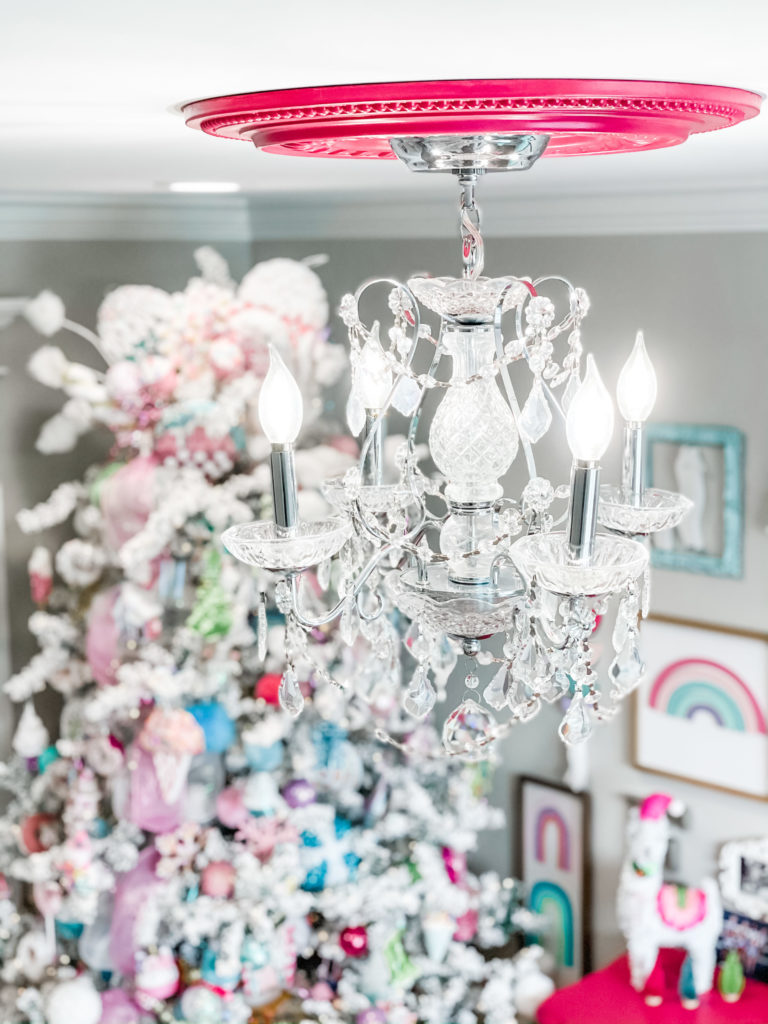 Now we had to pack it up the stairs to Eden's room… I promise I'm not being dramatic, but this Christmas tree was HEAVY. Imagine the episode of Friends where Ross and Chandler were moving the couch upstairs, and Ross kept screaming "PIVOT!!"… that's basically what was happening here.
We make it upstairs and get it all set up, then I realize this tree is not fitting in her room… we can't even get the top on this thing. It was in this moment that I realized this is NOT the right tree. This is in fact is the 9 foot tree that was supposed to be for the living room…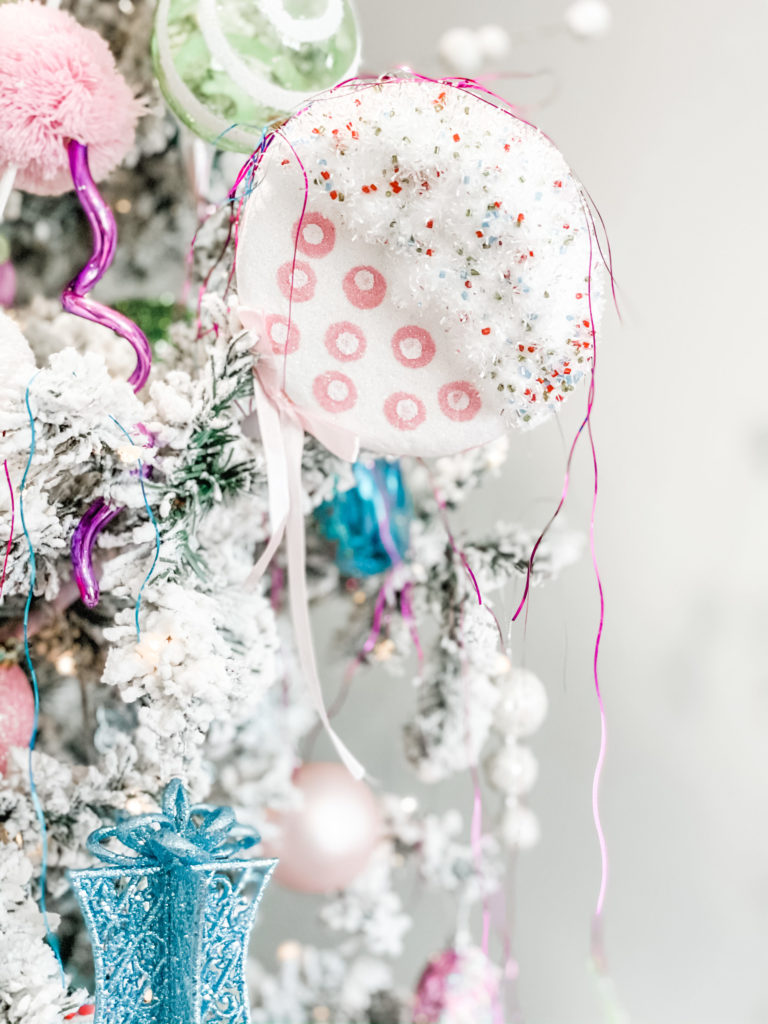 Turns out, I had completely forgotten that I bought this tree, so I already had the living room tree set up with what SHOULD be Eden's tree. I was NOT about to drag this thing back downstairs, take apart the living room tree, and swap them out… oh no no no. So what do we do? We leave the top off, and continued to decorate with no care in the world!!!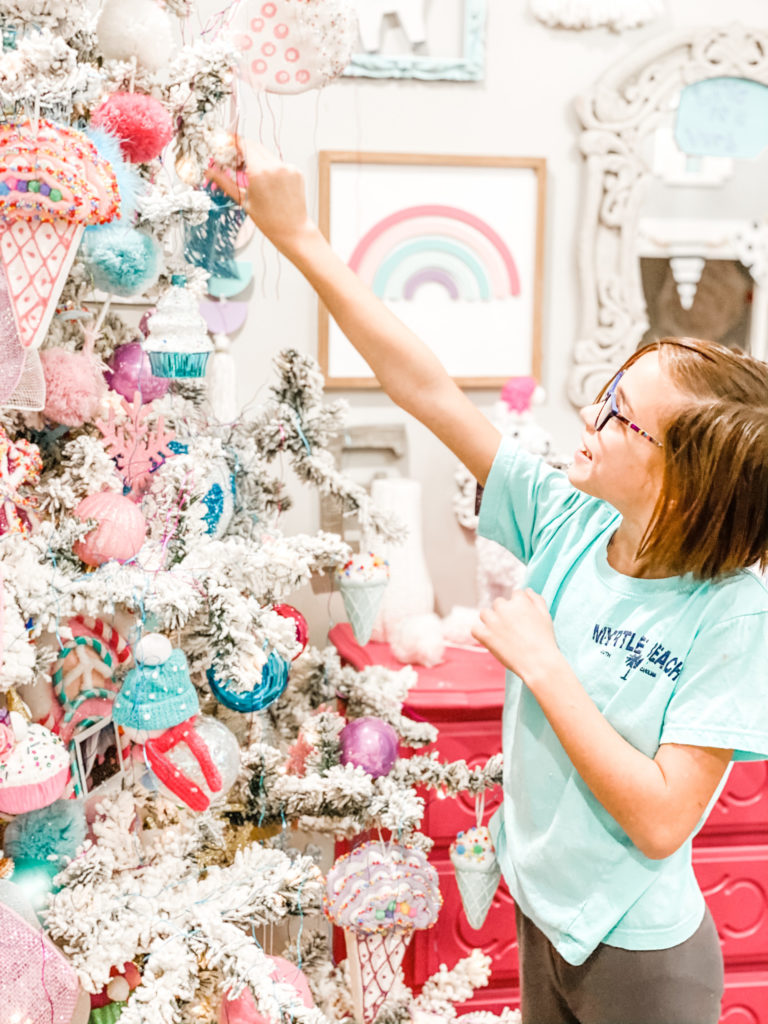 Honestly, even without the top, it still looks gorgeous. Eden decorated it by herself (I helped minimally) and she did a FANTASTIC job. So… let's take a look at her masterpiece!!
I do want to say one thing first… she LOVES tinsel. She threw that stuff ALL over the tree… I'm not a huge fan of it, but she is… so that's all that matters!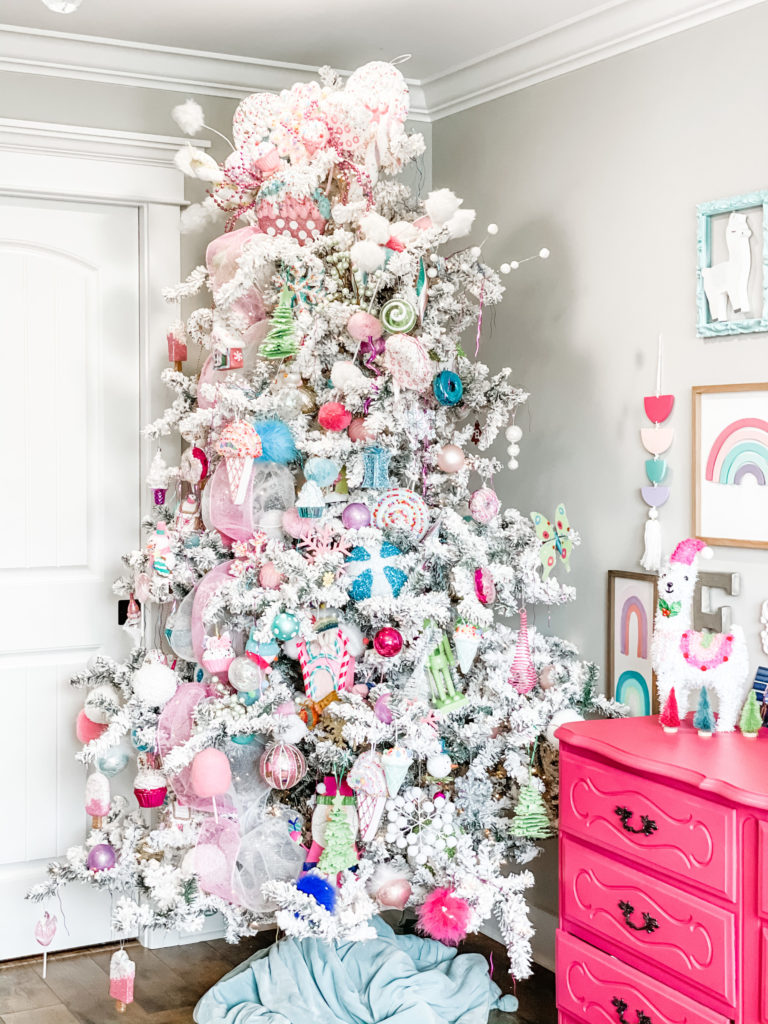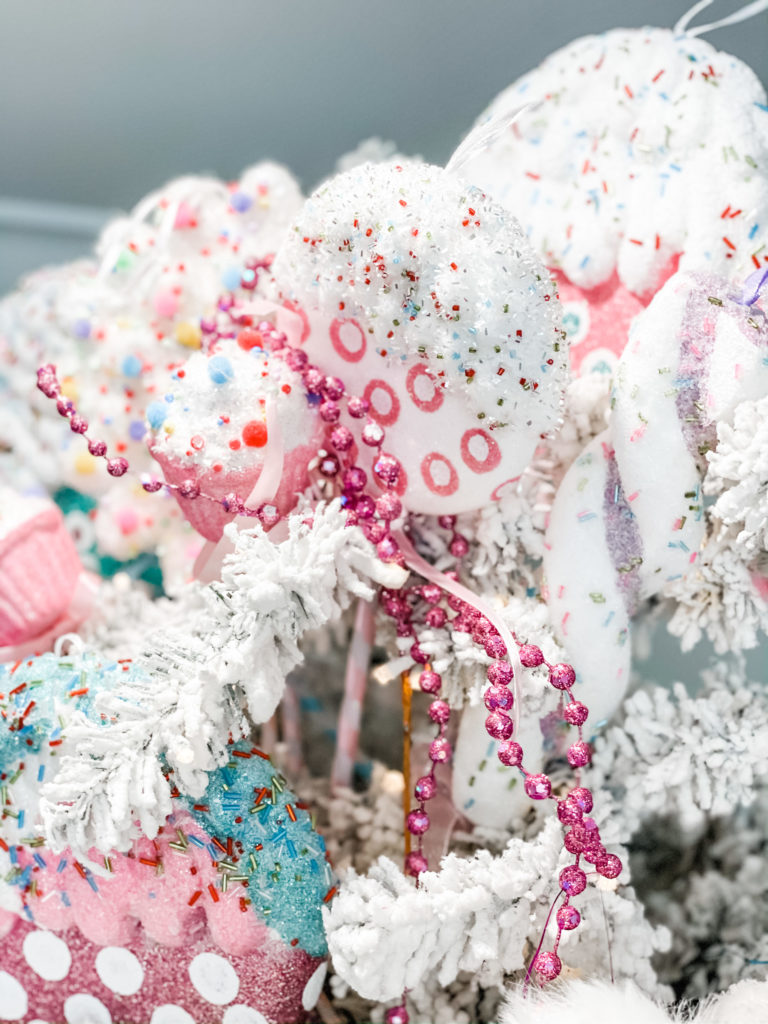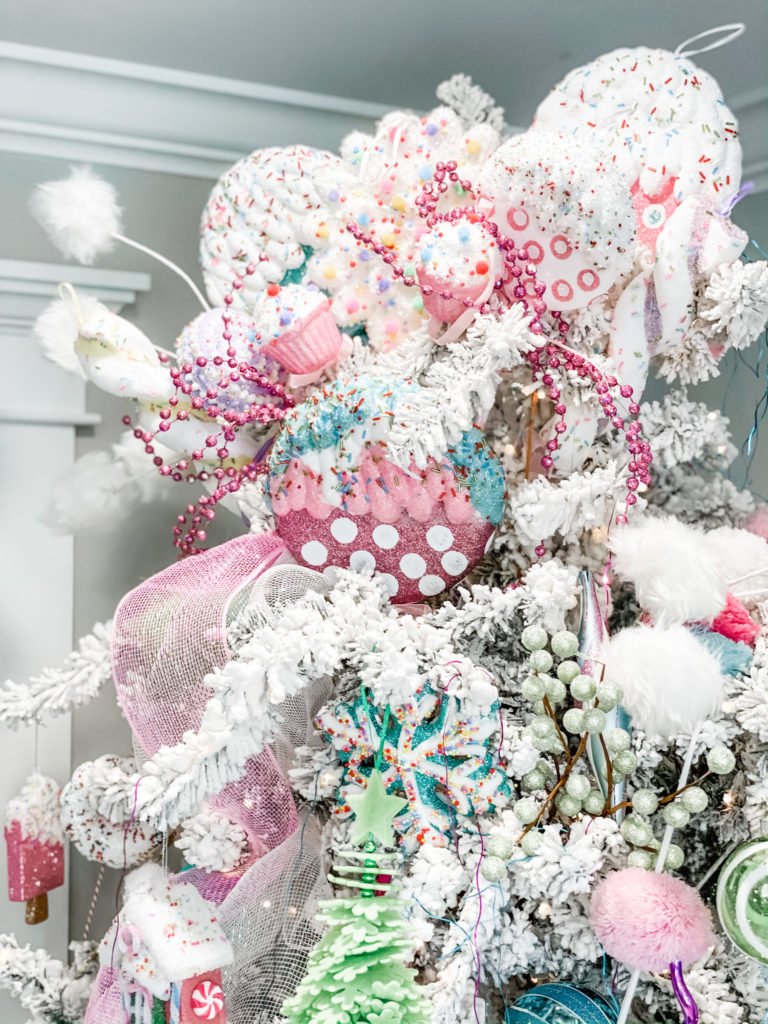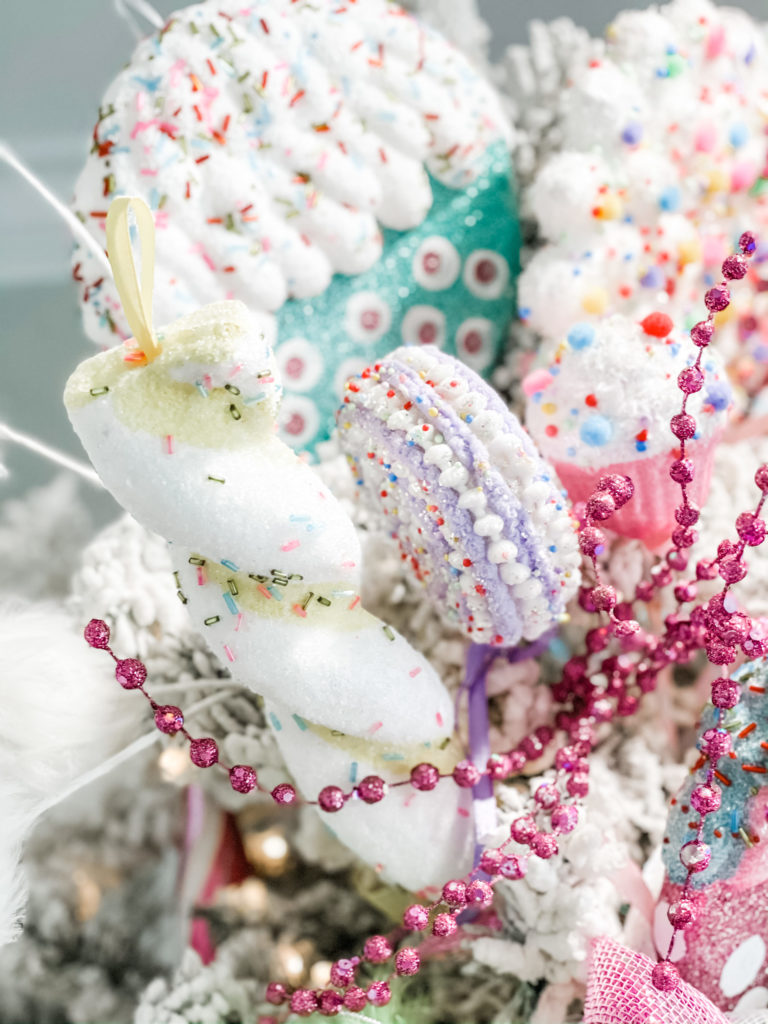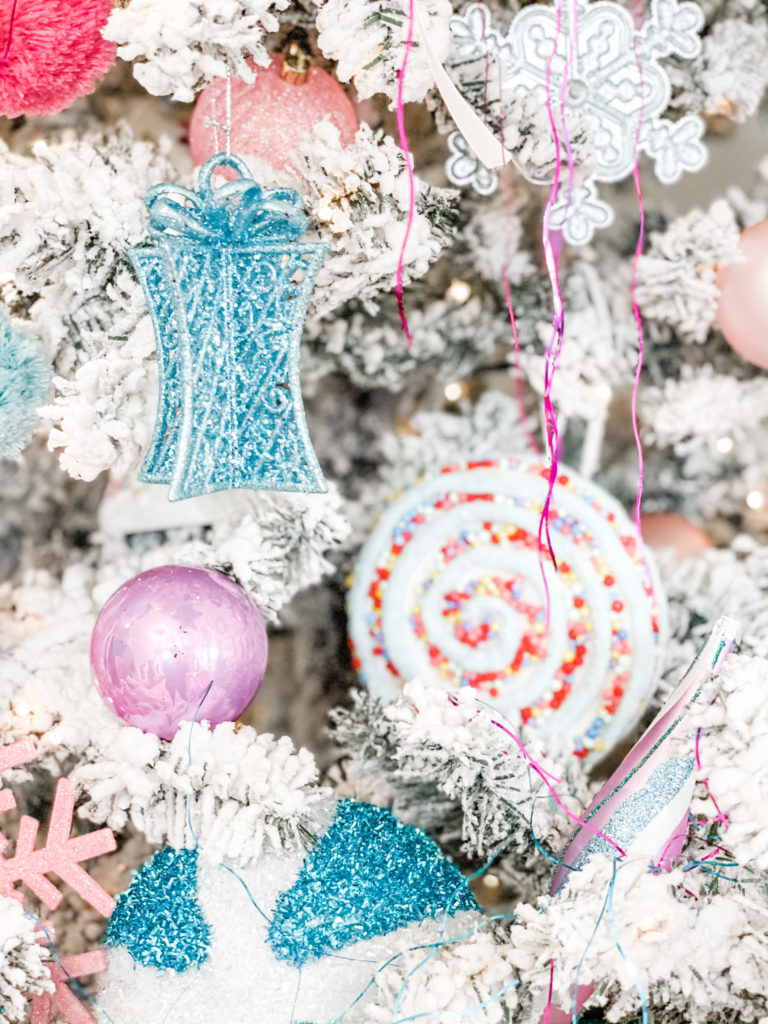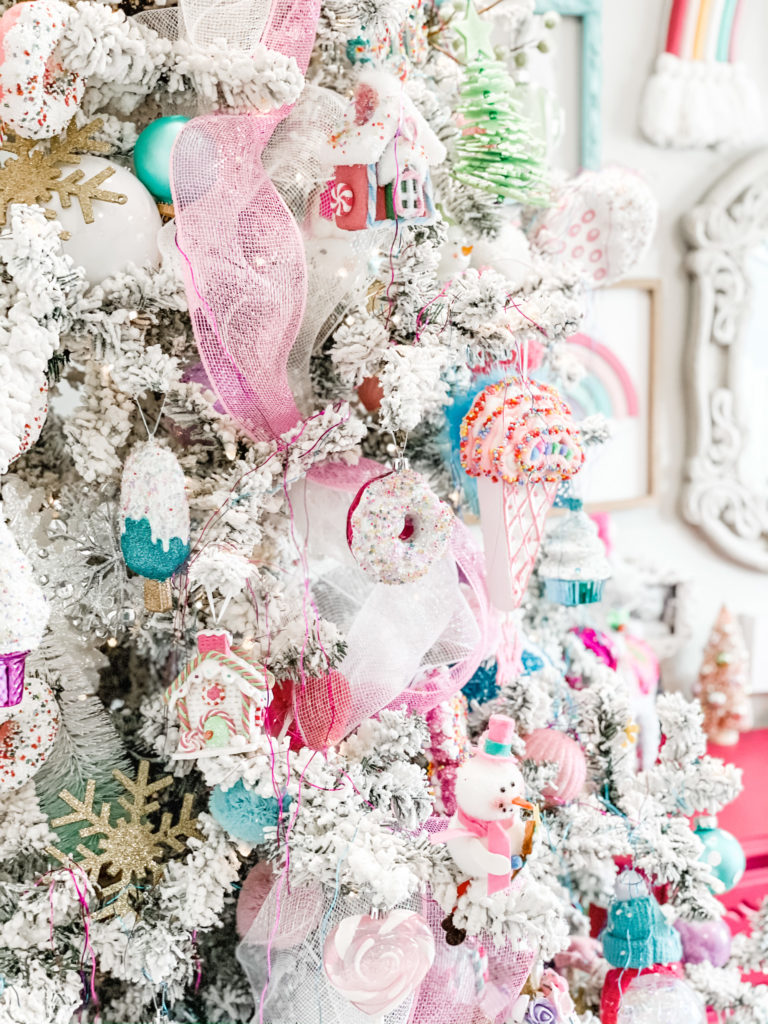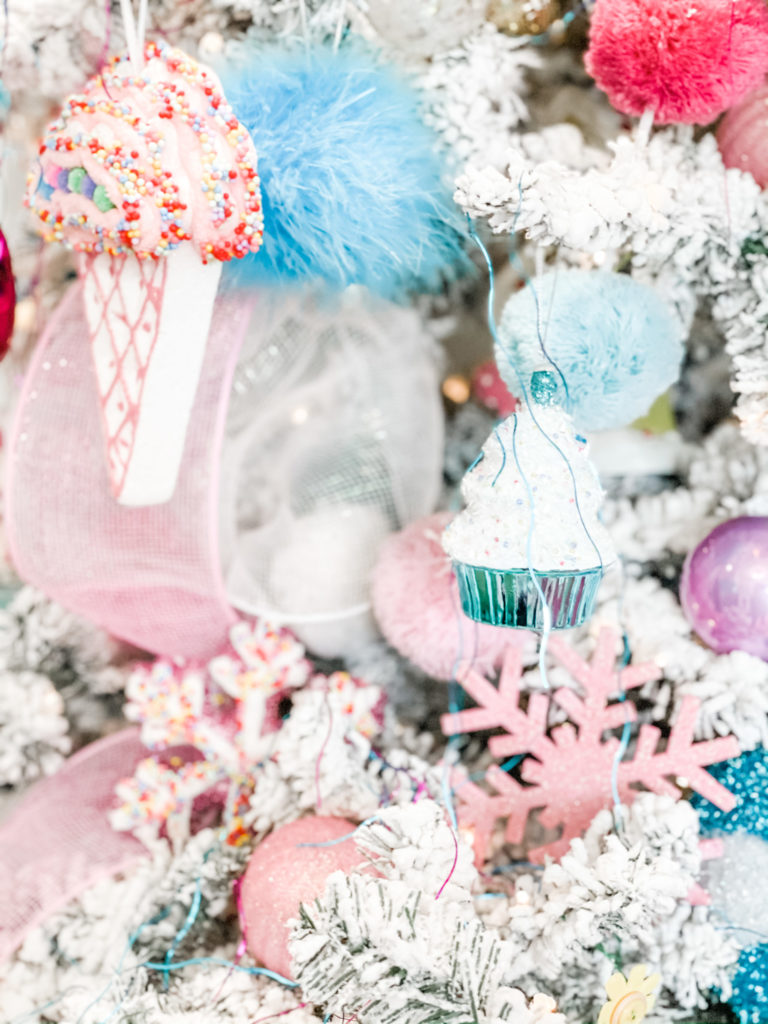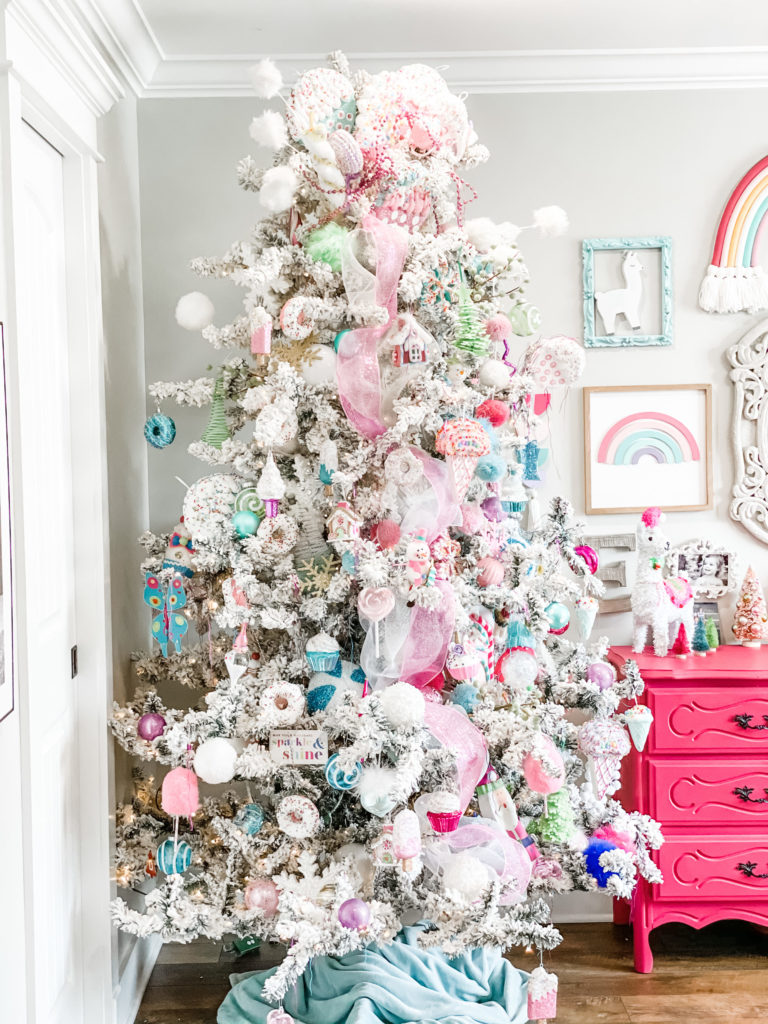 This tree is the epitome of what little girls dream of- the color pink, candy, ice cream, donuts… all the girly things!
So, if I wouldn't have told you that this tree doesn't have the top piece on… would you have ever known?! I think we did a pretty good job of hiding it!!!
PIN THIS FOR LATER!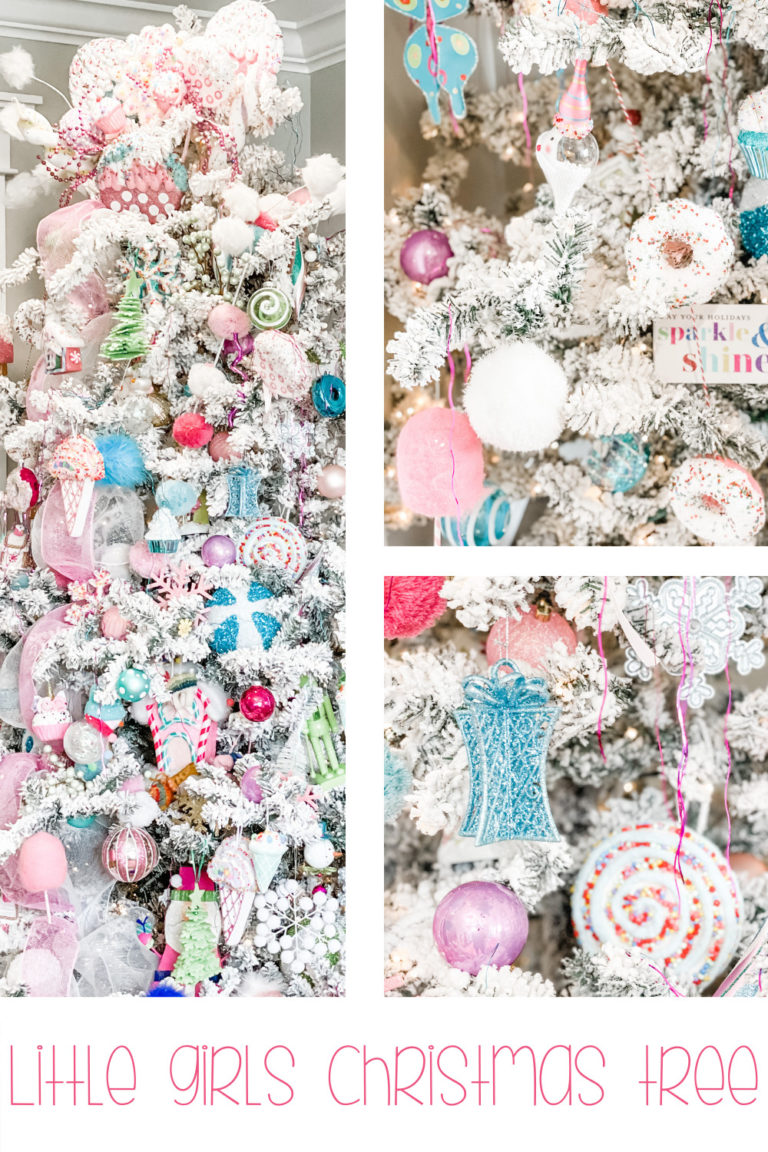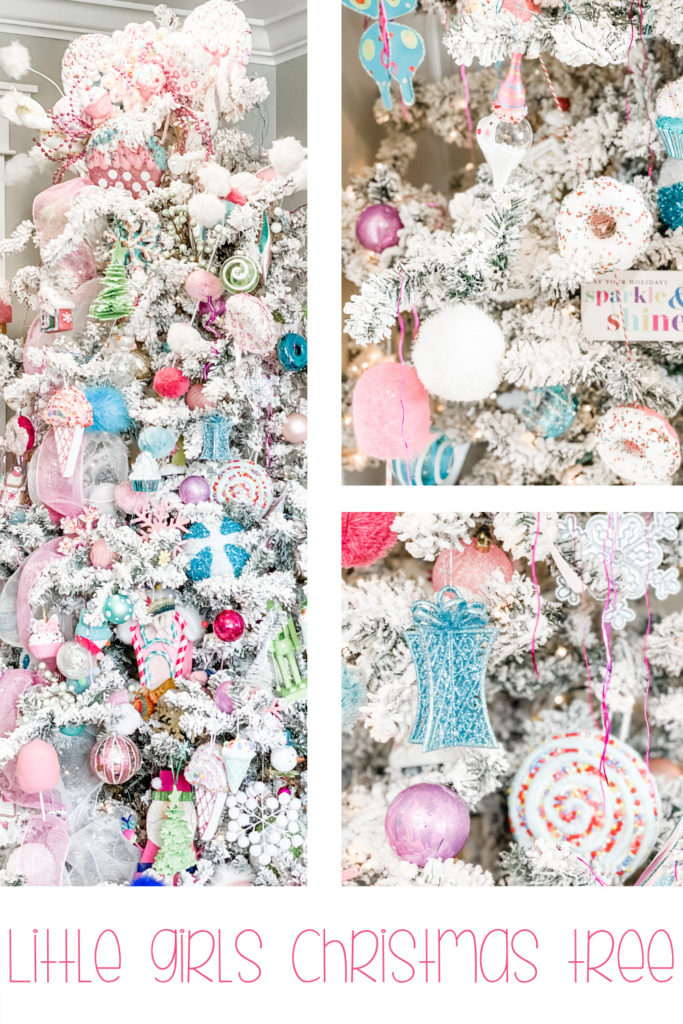 Text me!!! 270-200-5848