The time has come… I am FINALLY taking you on a complete tour of my LIVING ROOM for Christmas!!! I have each built-in decorated to my liking, and the fireplace going… which makes for the PERFECT time to take you on the tour! 
Let's take a look at lotssss of pictures!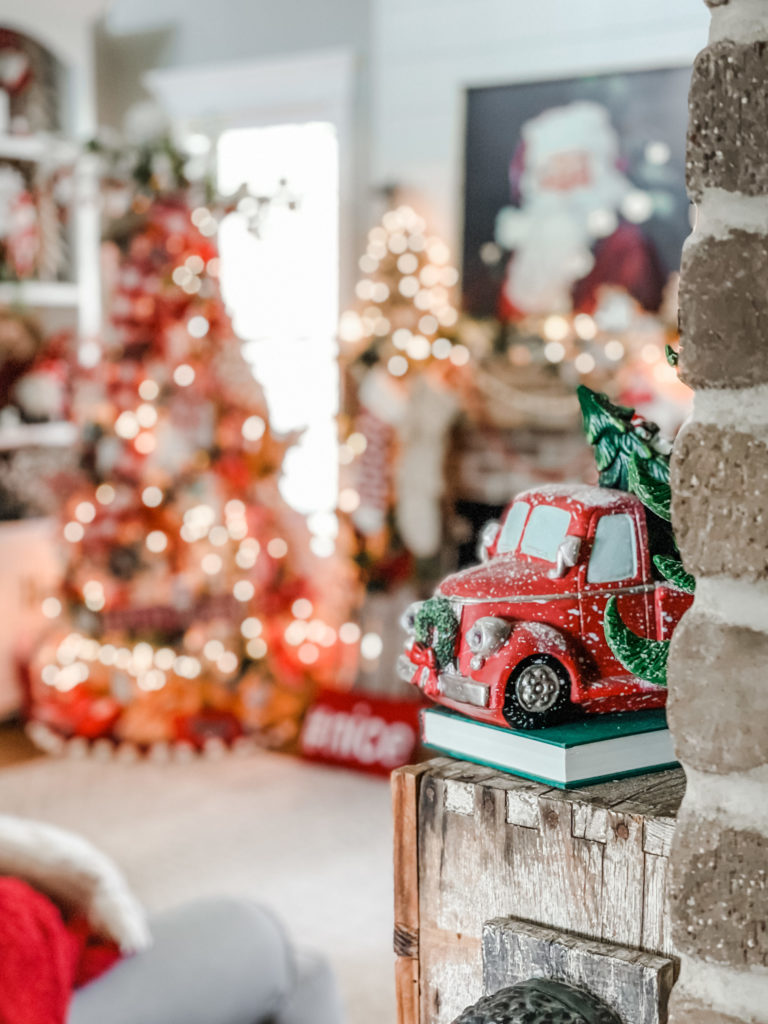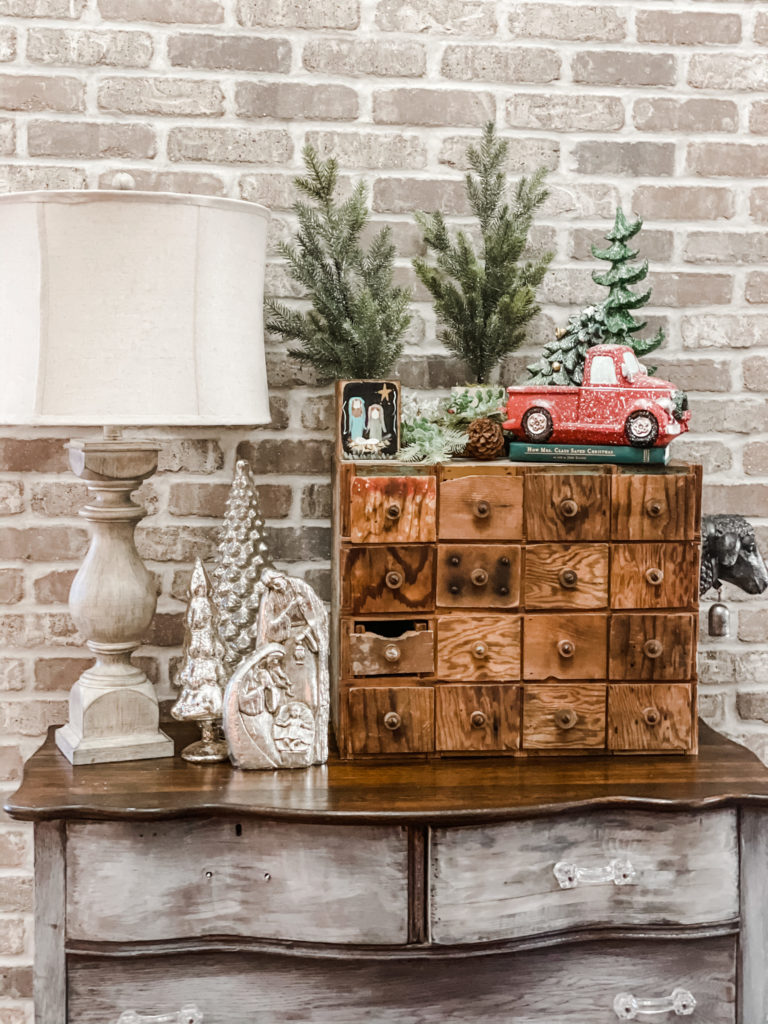 Pay no attention to the missing handle… this piece is SO OLD.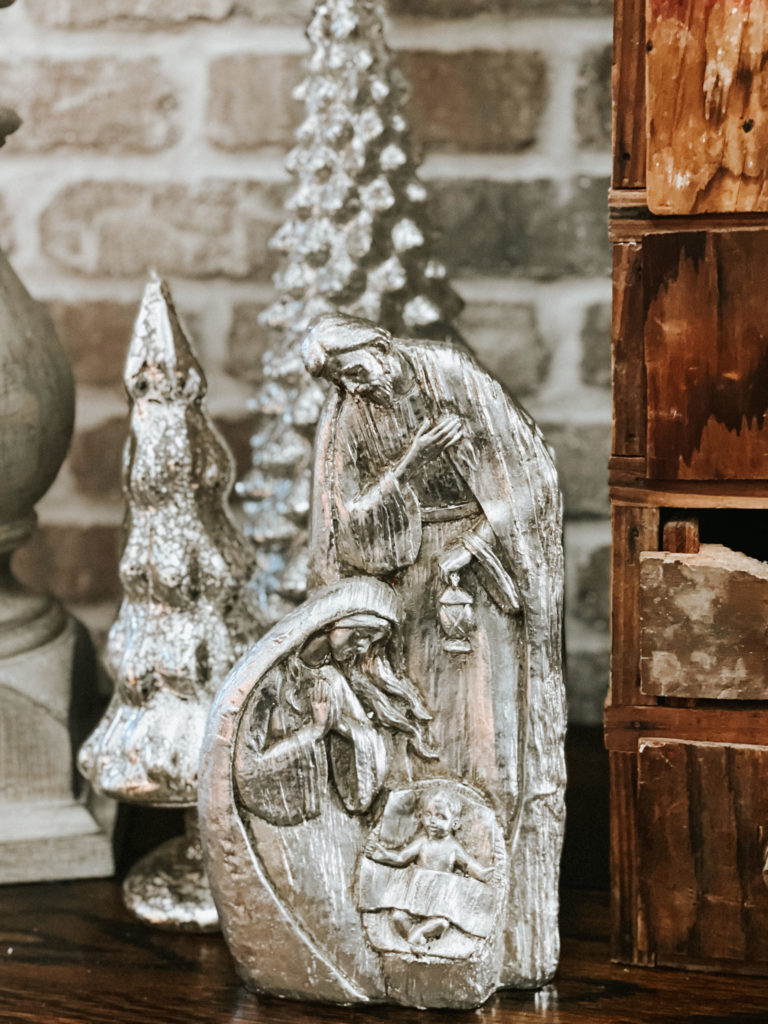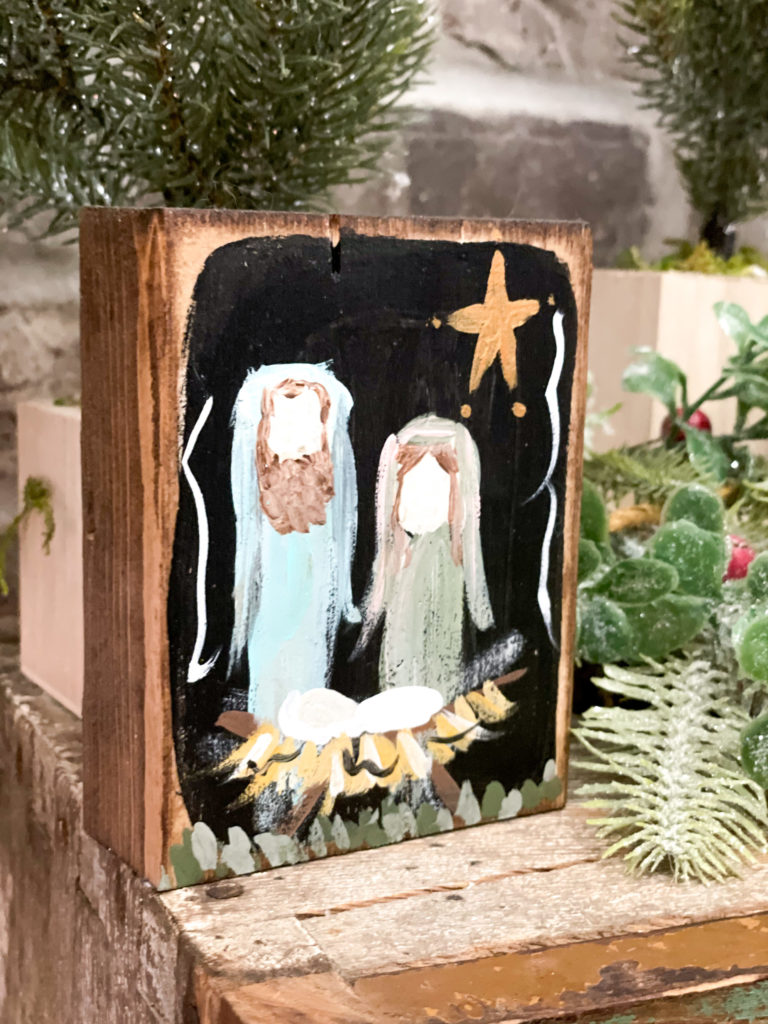 I received this as a gift from the girls at the boutique! It was hand painted by my friend Mandy with MandyMade Designs… check her out on facebook!!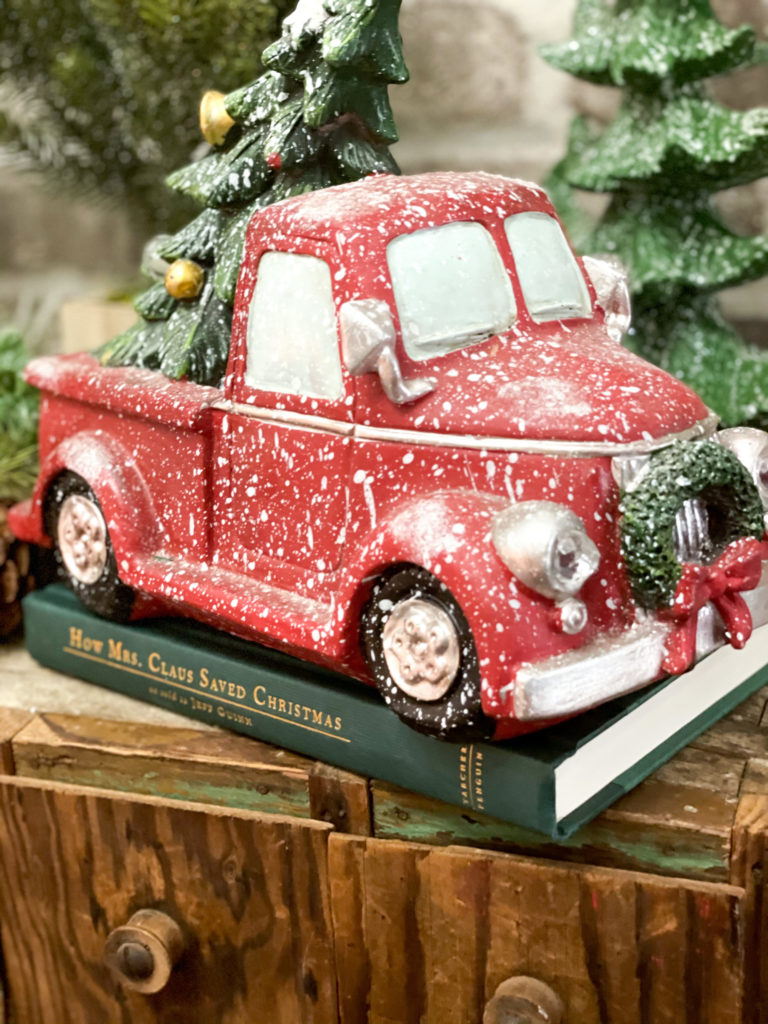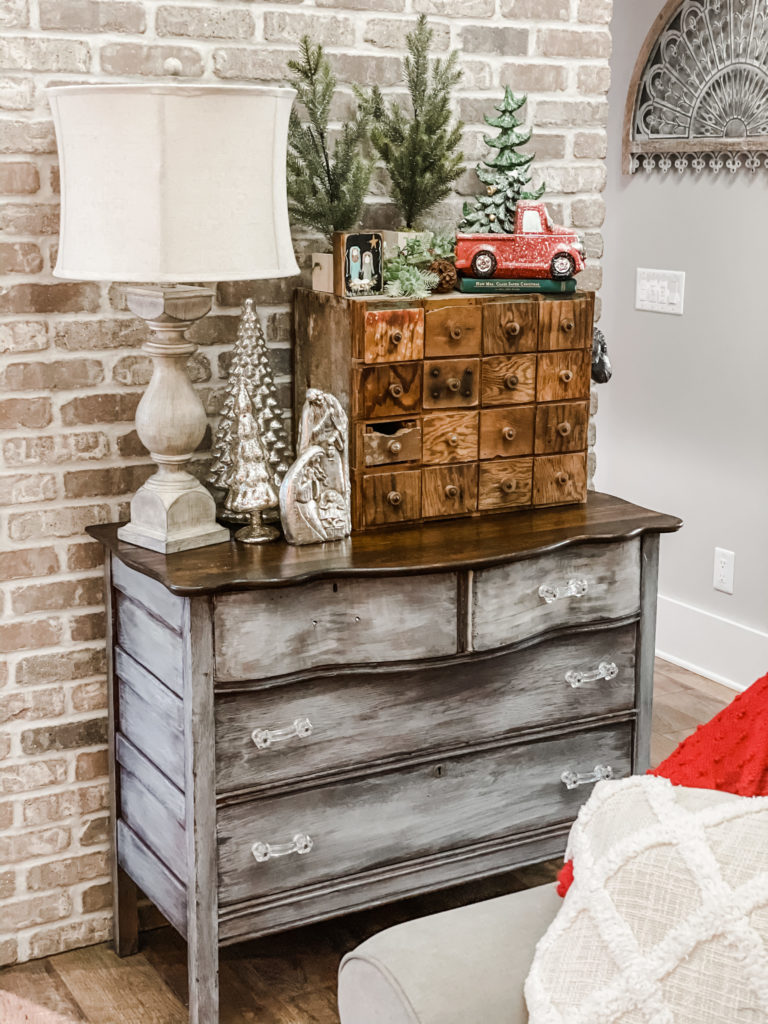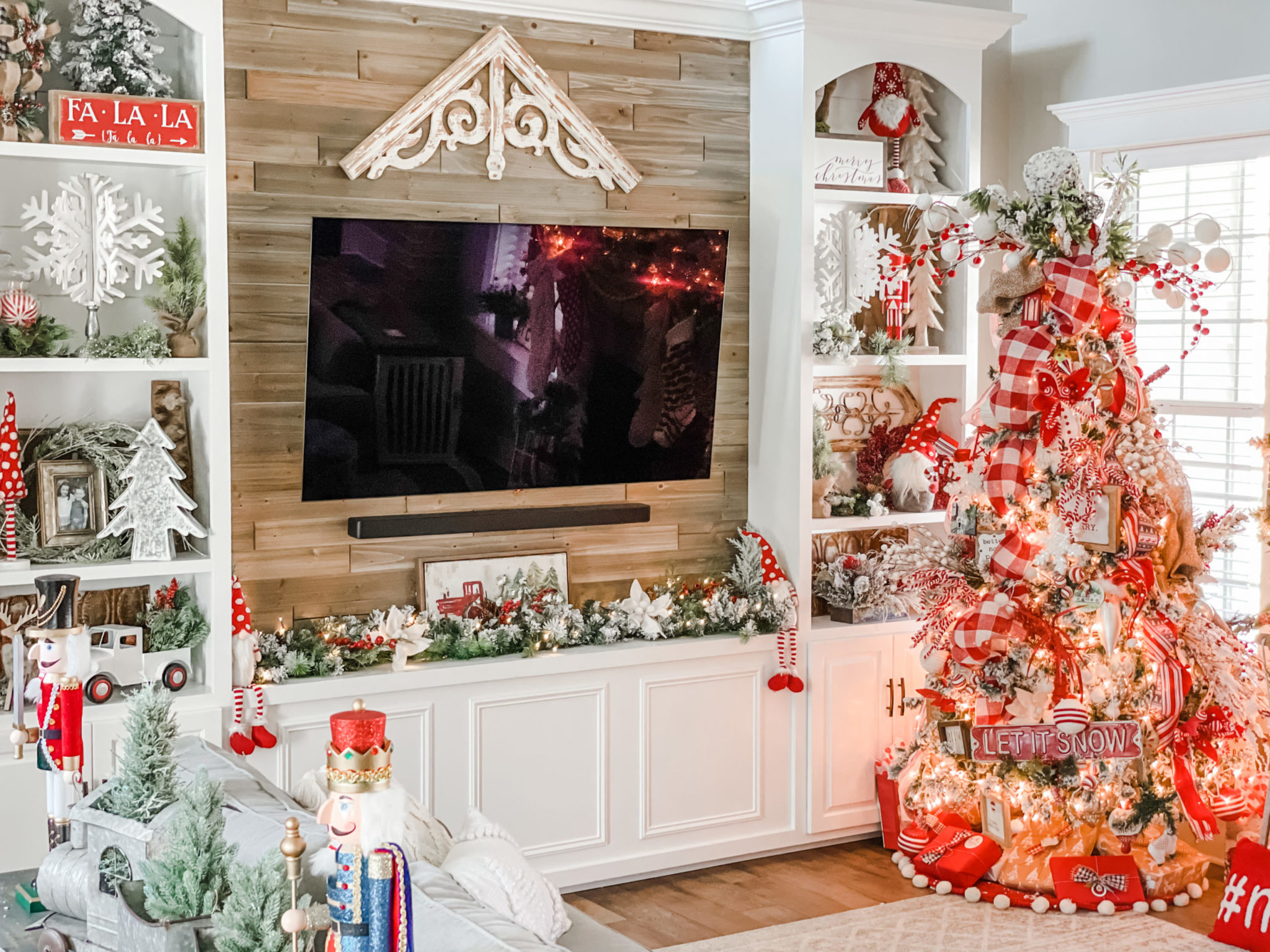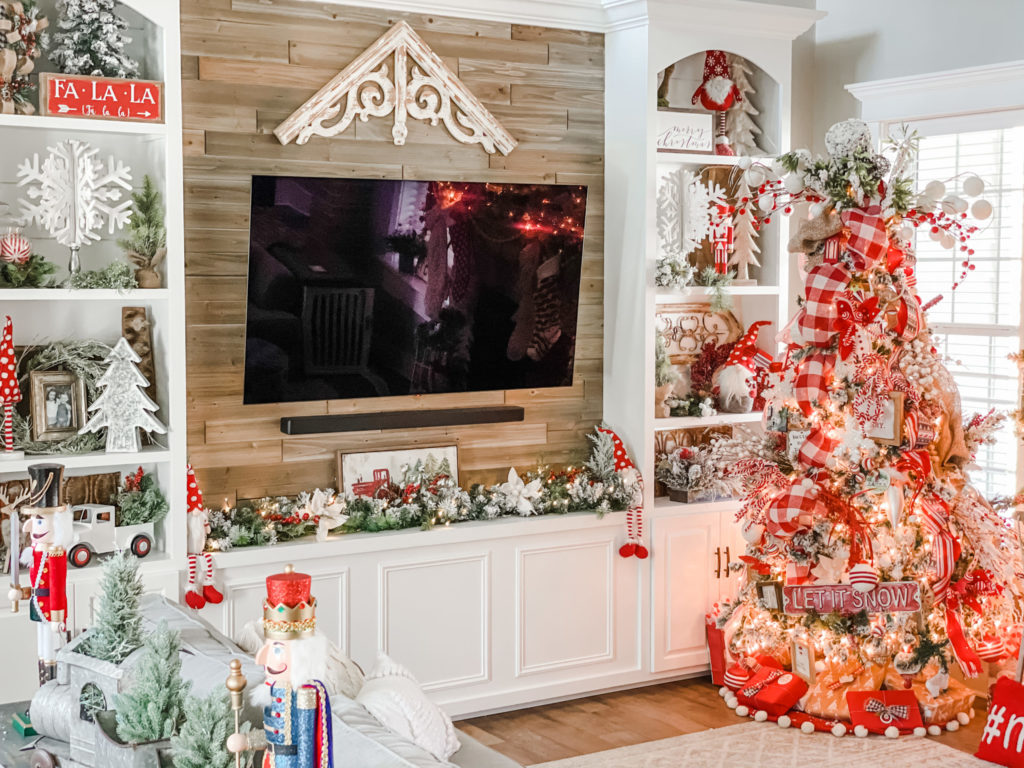 I've already shared all about my Christmas tree- you can see that post HERE!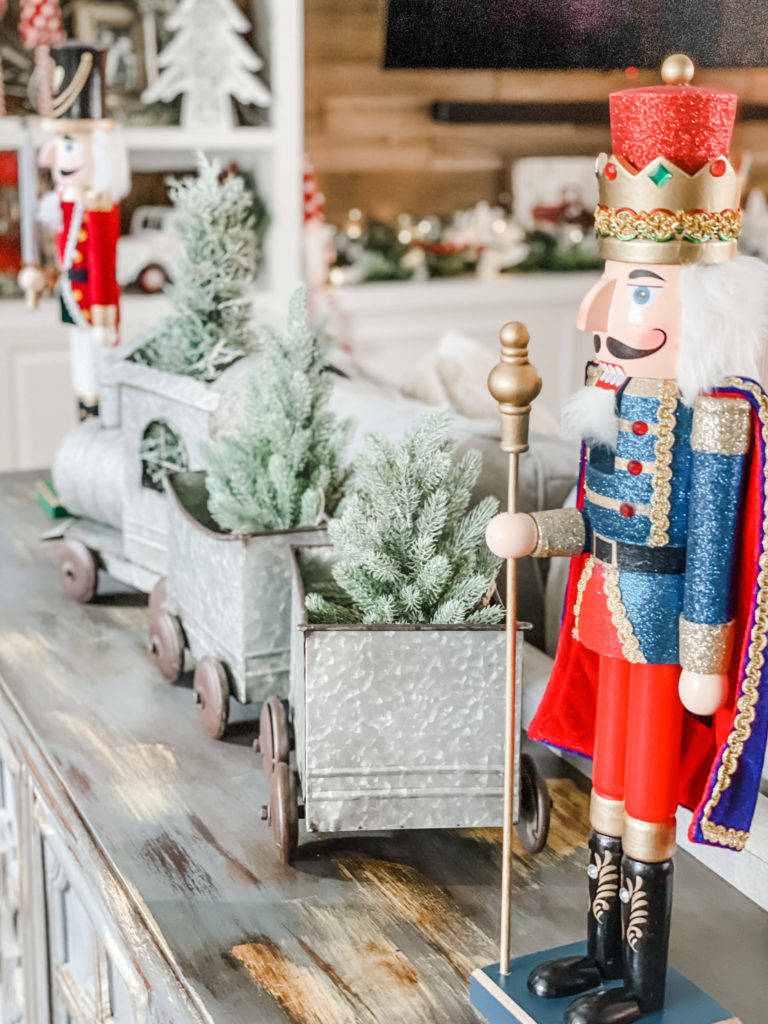 Some people think nutcrackers are creepy… but I actually love them! This one came from Hobby Lobby!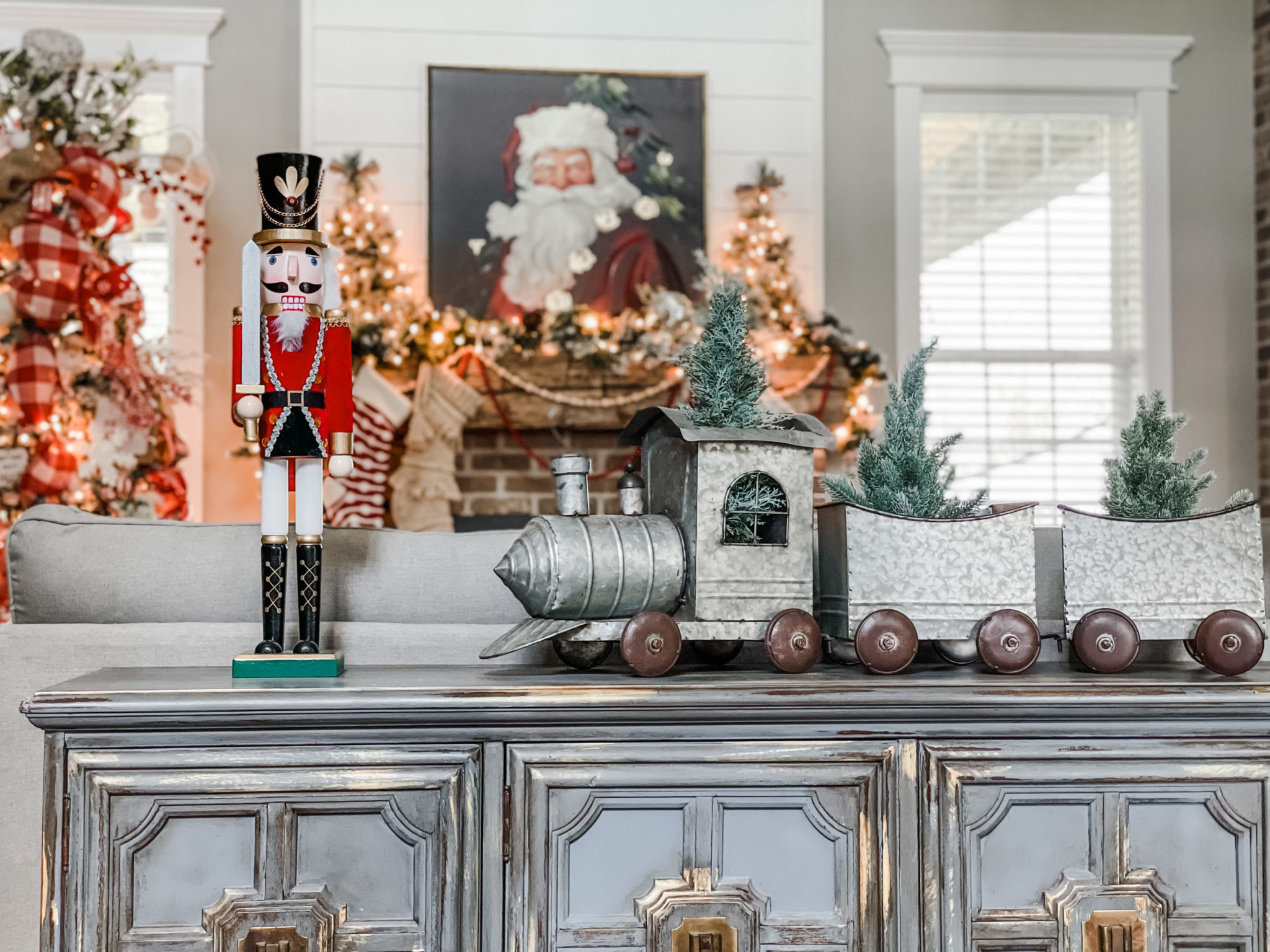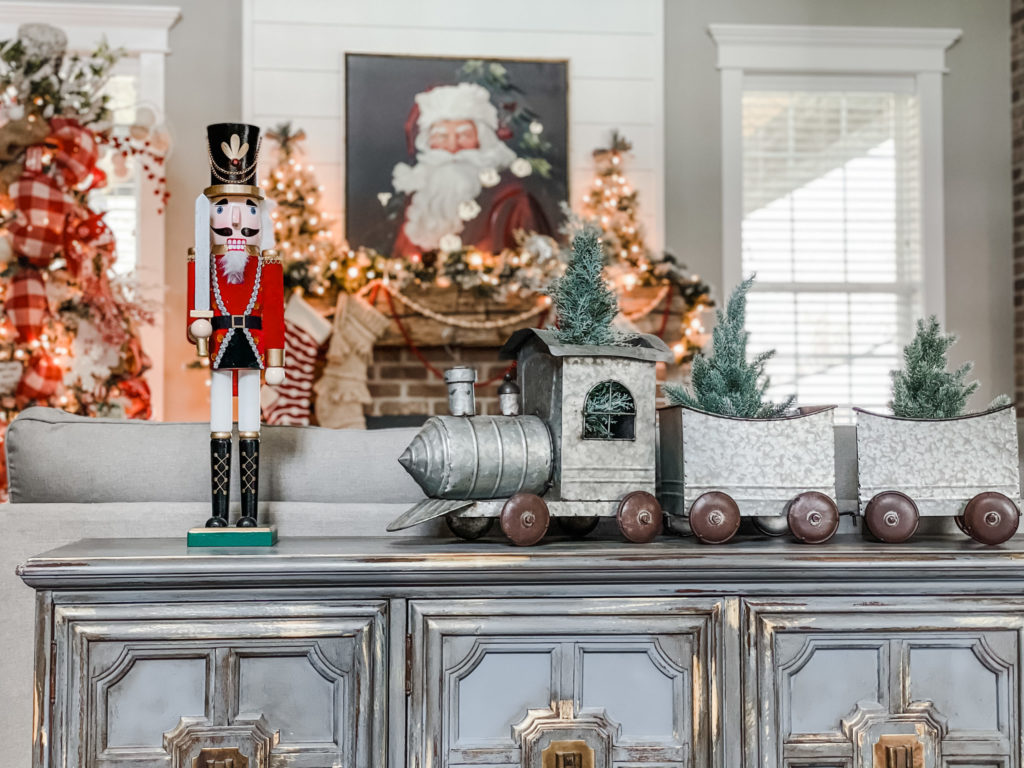 I am obsessed with this galvanized train from Decor Steals!!!! I would link it for you, but since they are a "daily deal" type of site, they don't have it available all the time… so keep your eyes peeled!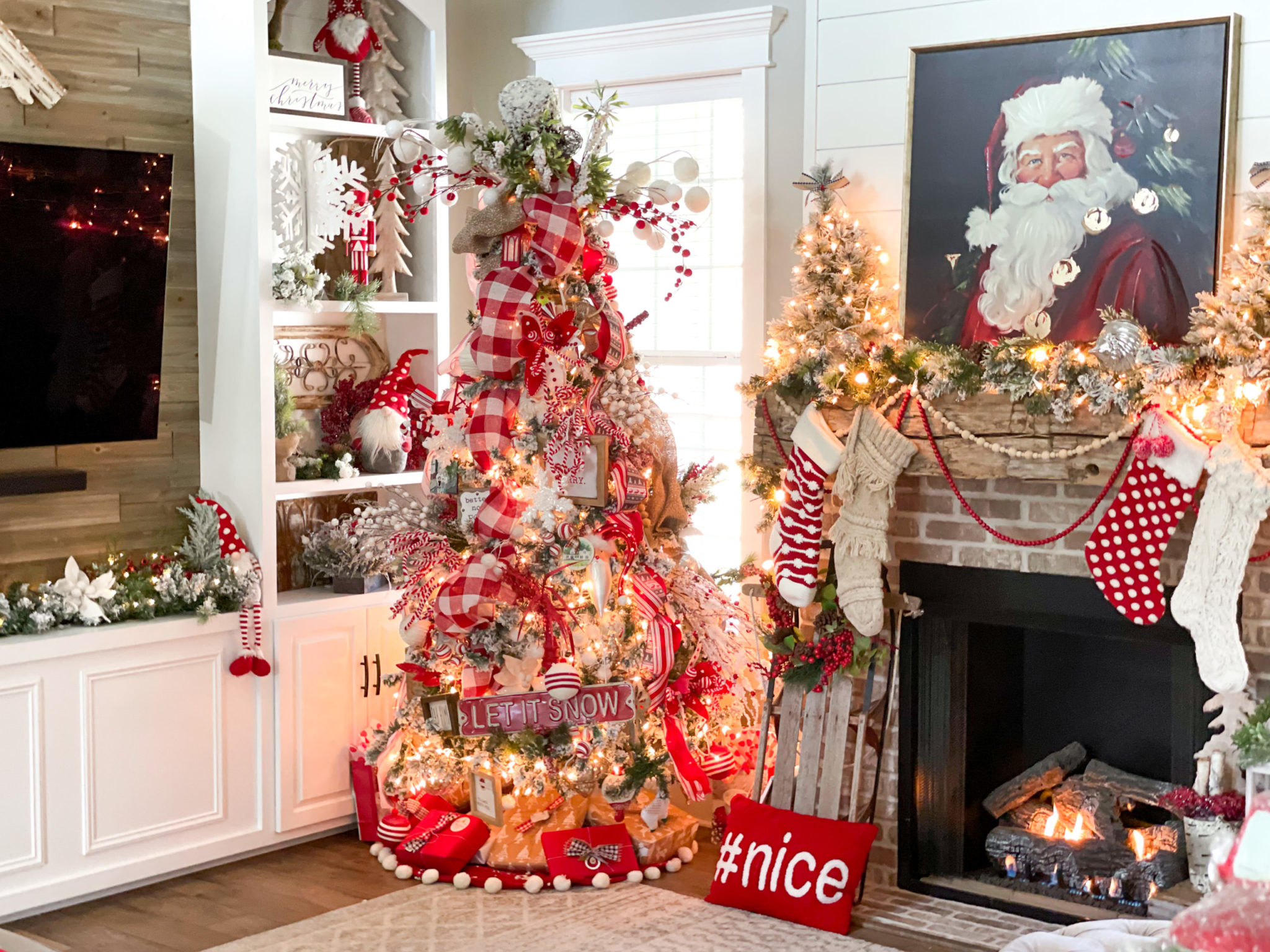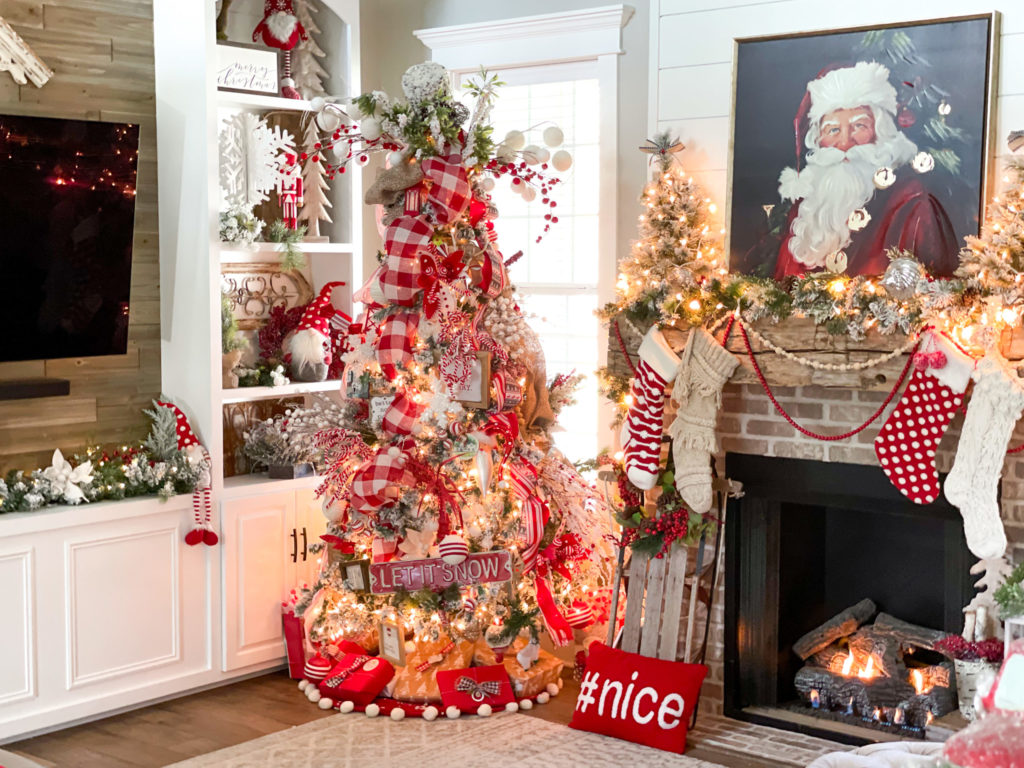 In case you missed it, I also already shared every single detail about my mantel here on the blog… which you can see HERE!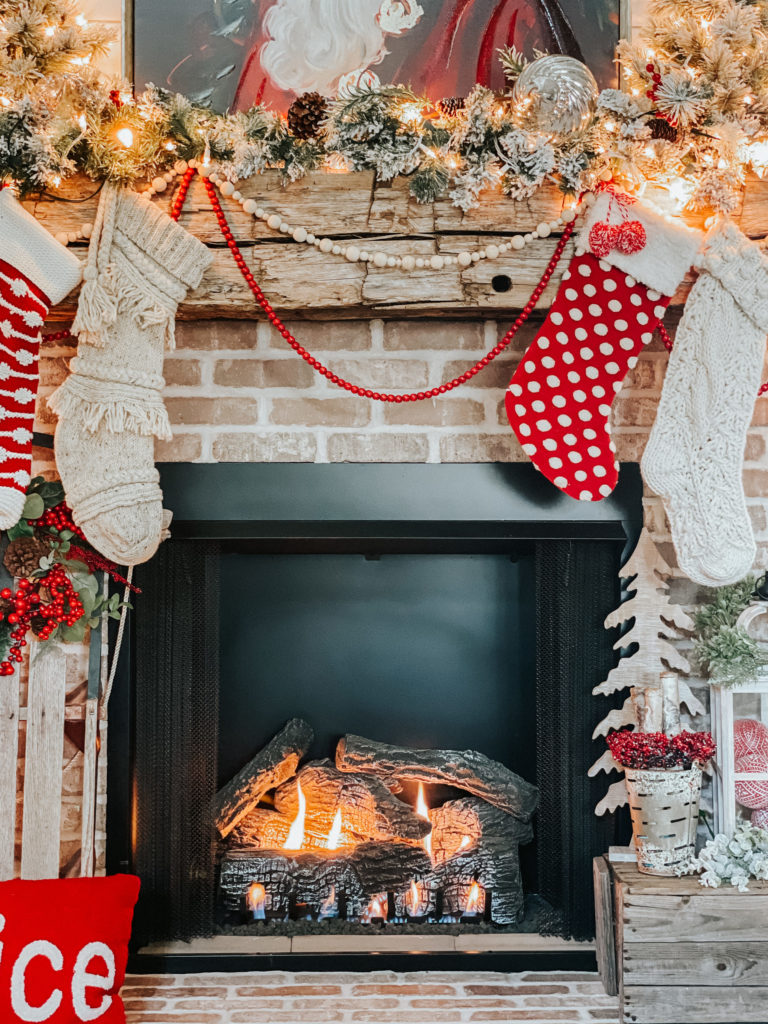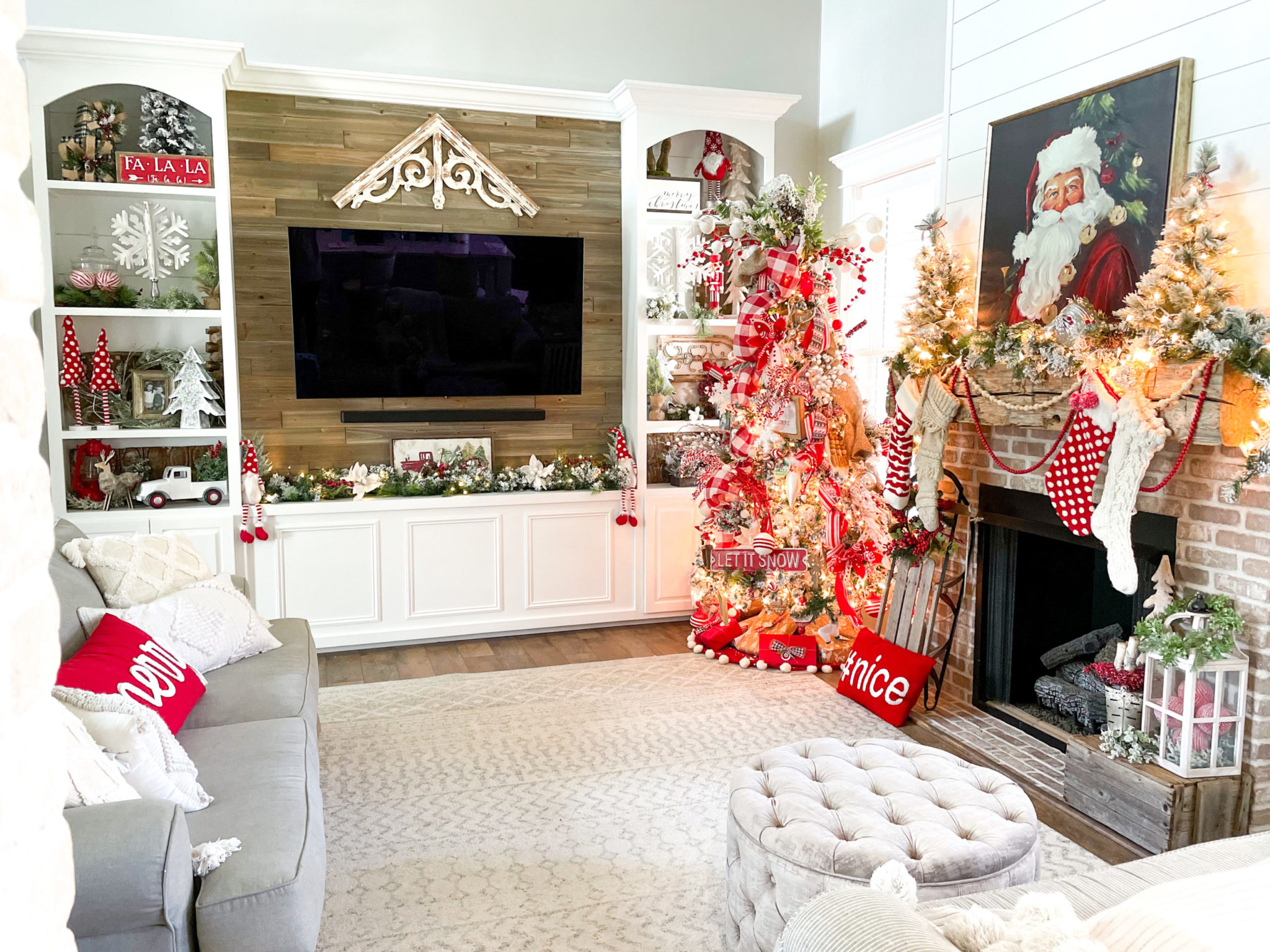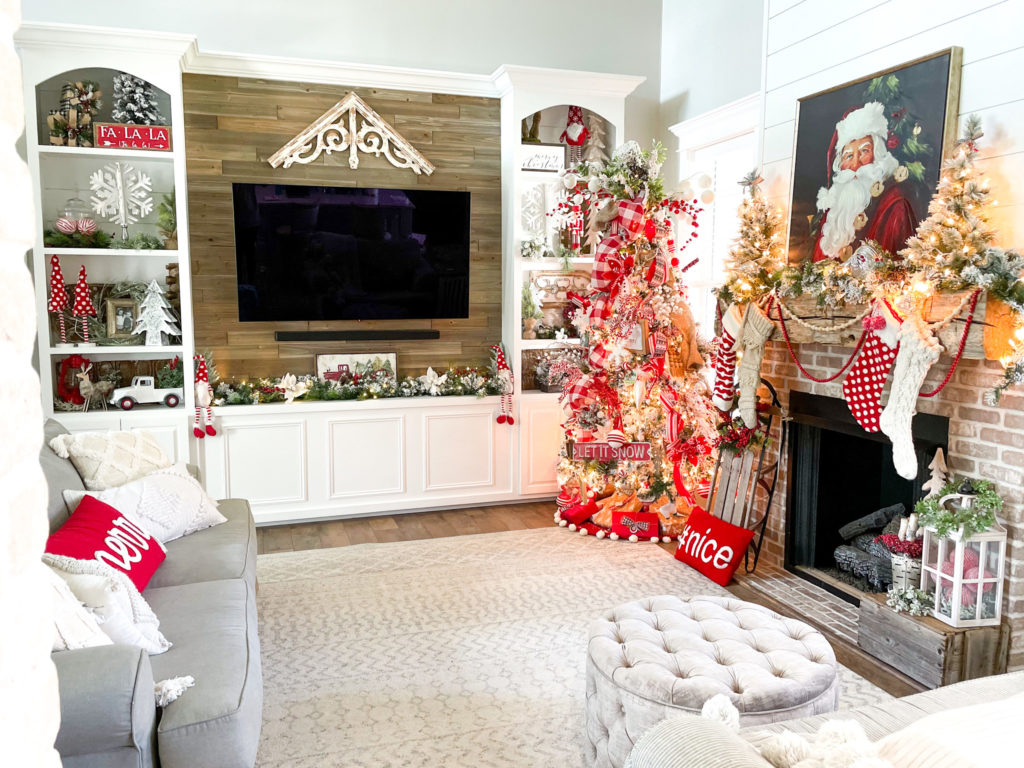 I always get questions about my area rug! It's from Wayfair- you can shop it HERE!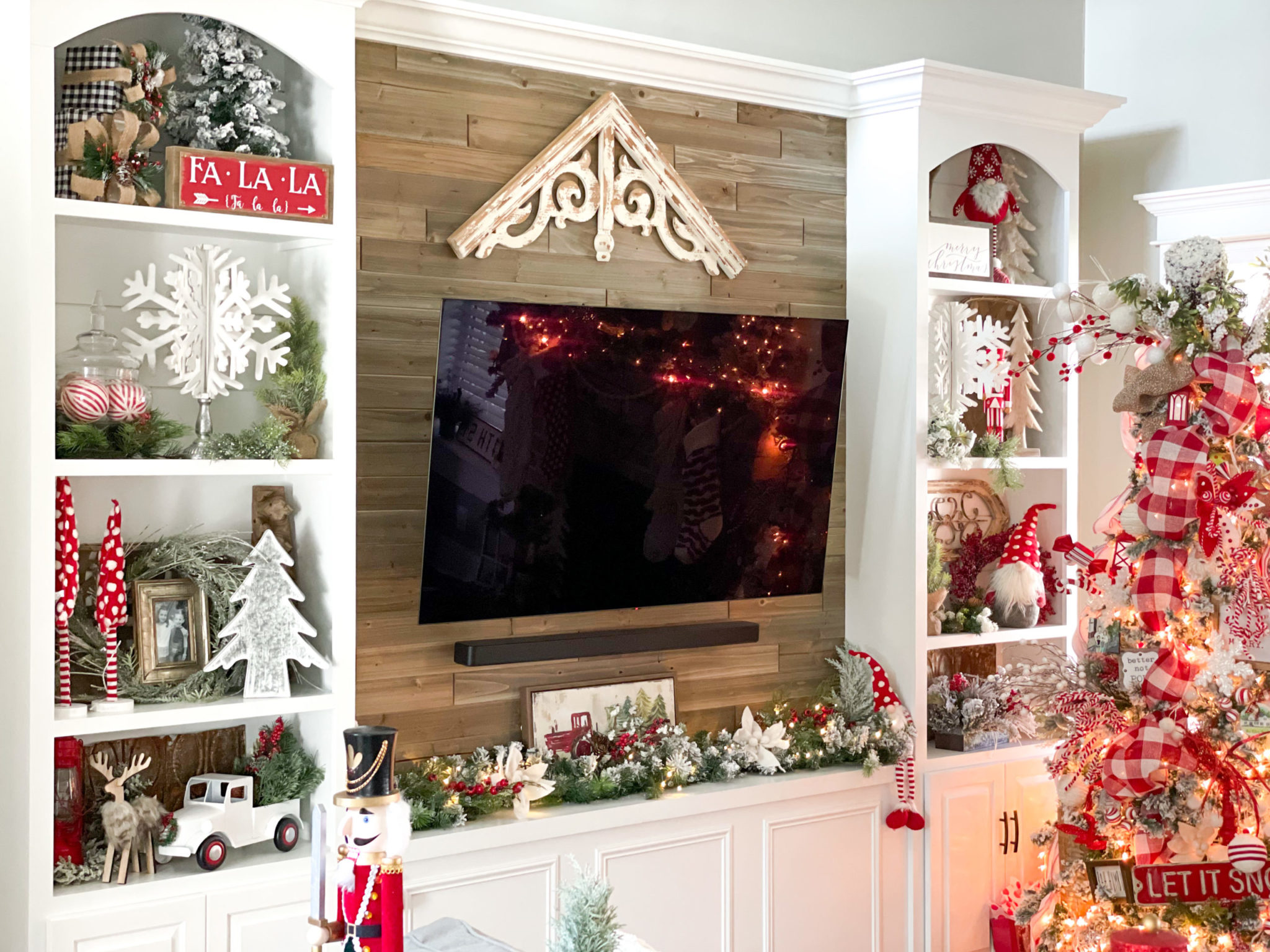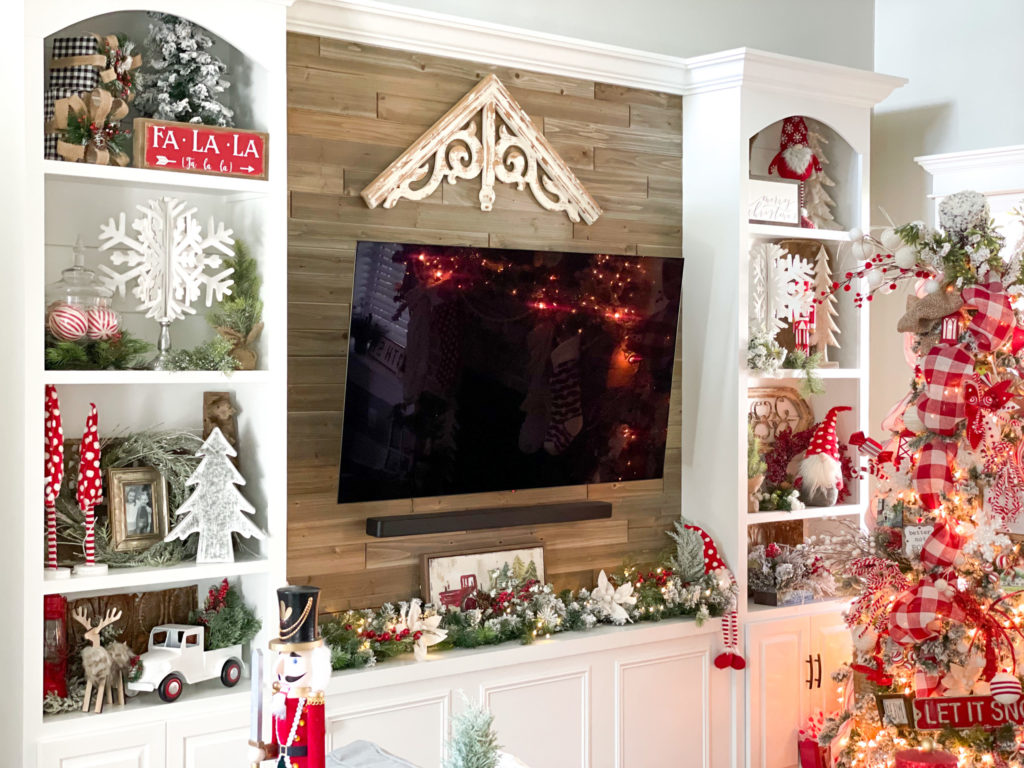 I love having different styled vignettes in my built ins… it's like each section has their own story! Let's take a look at them closer up…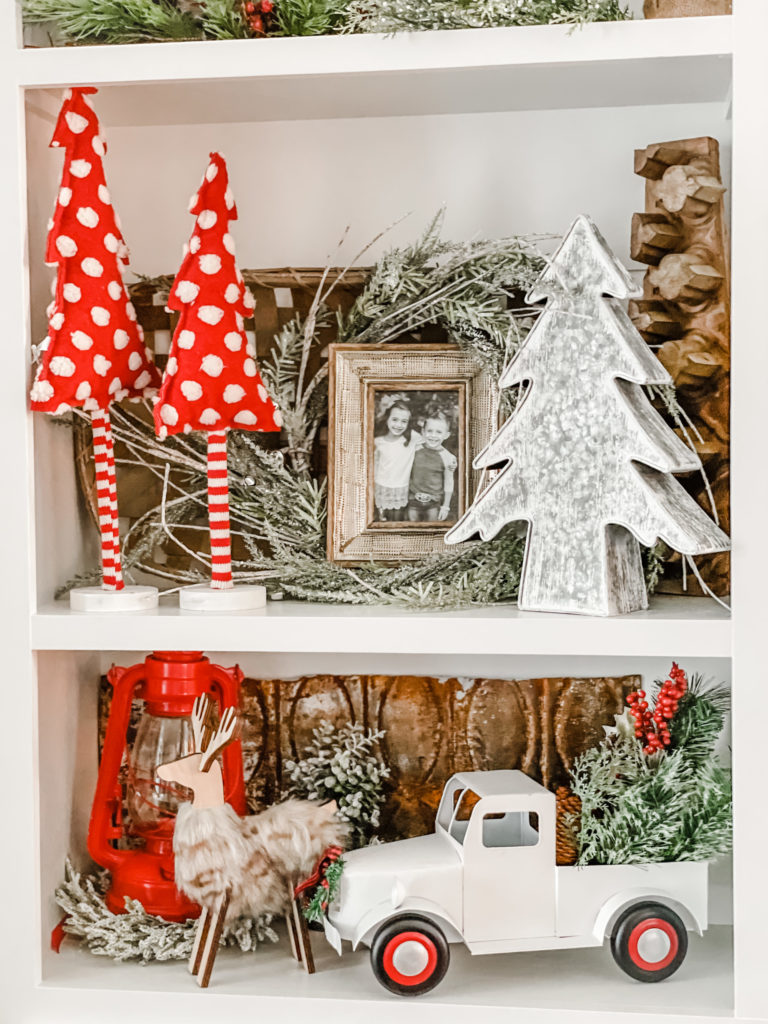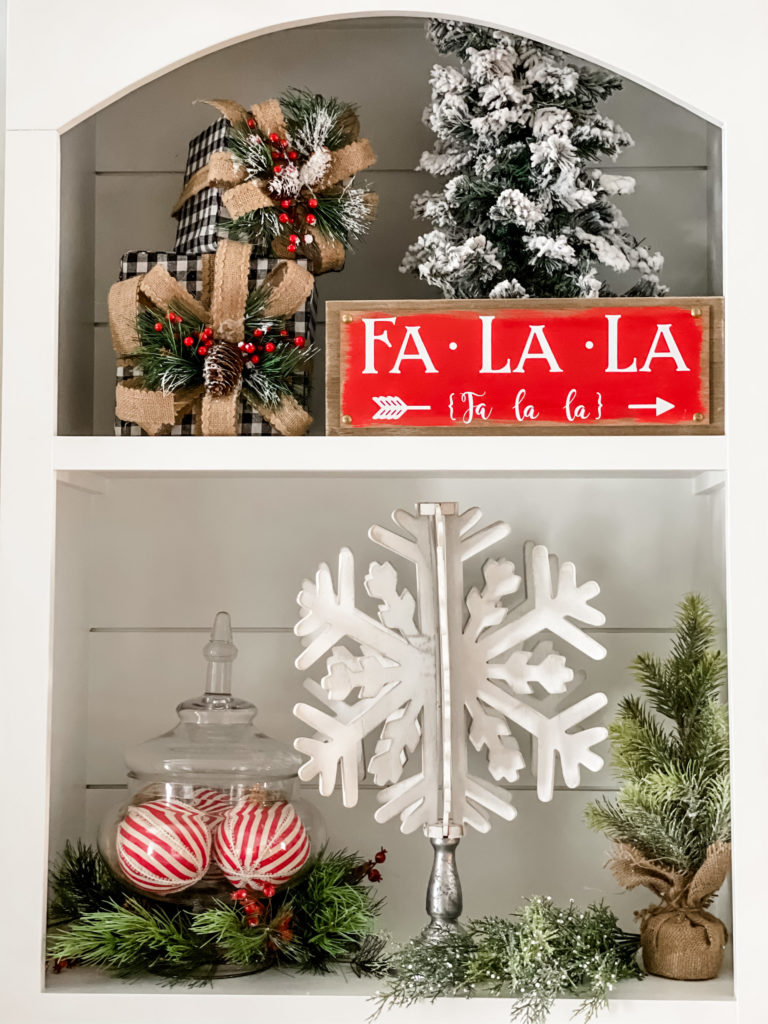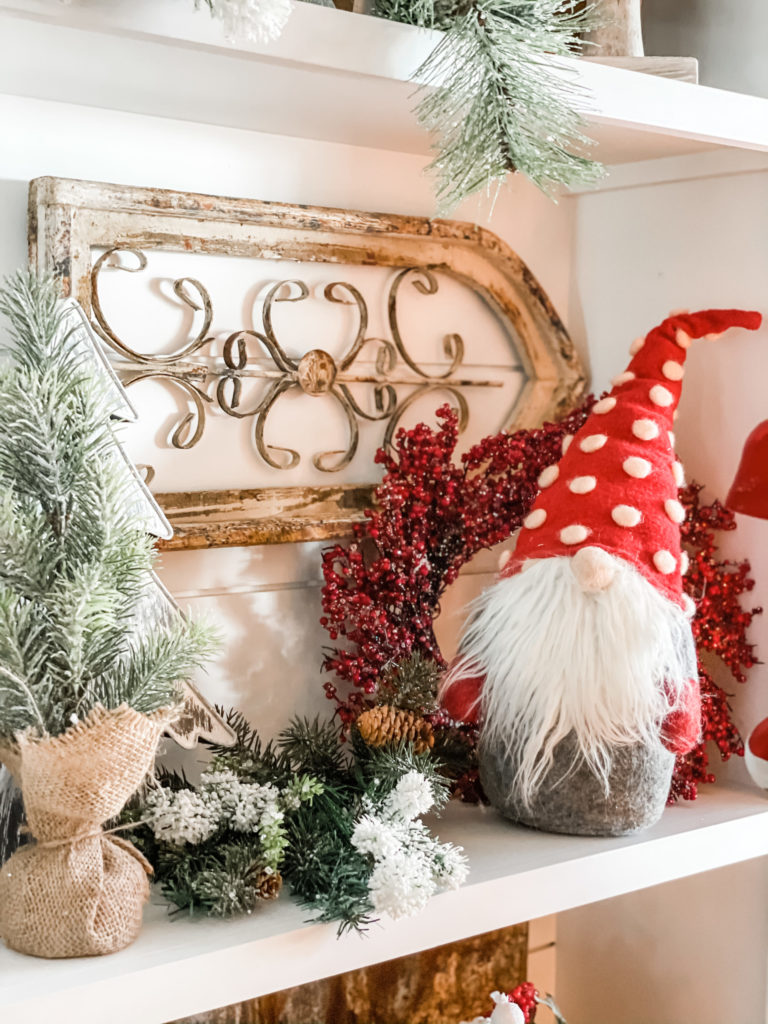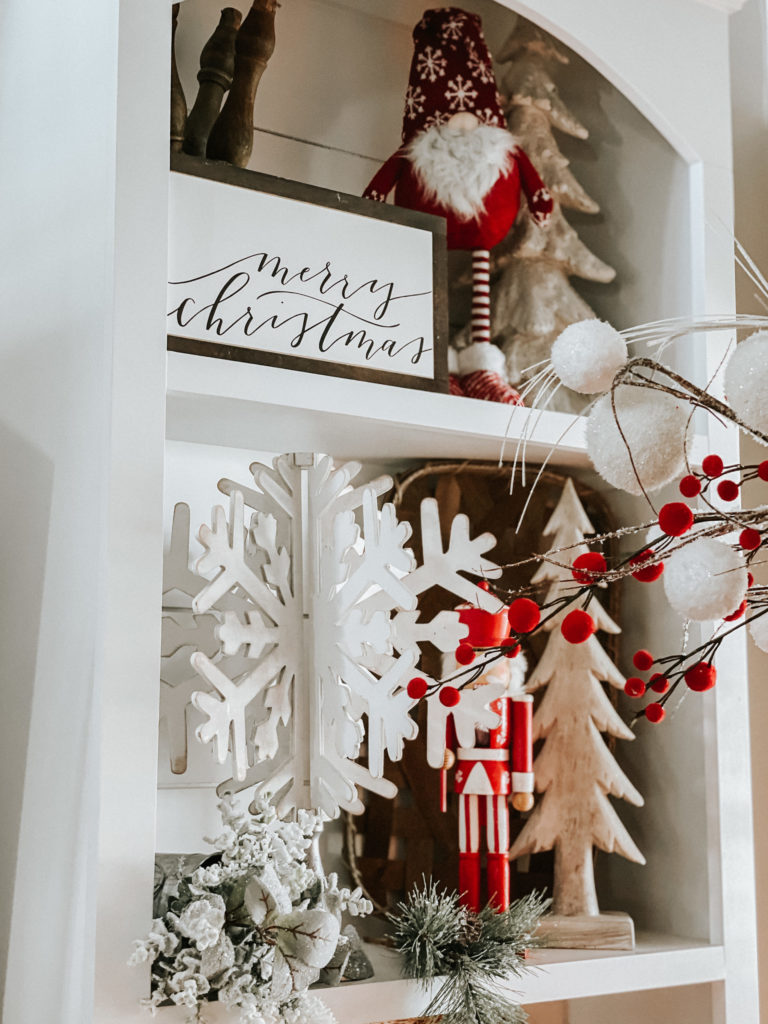 Let me take you upstairs and show you what the living room looks like from the balcony!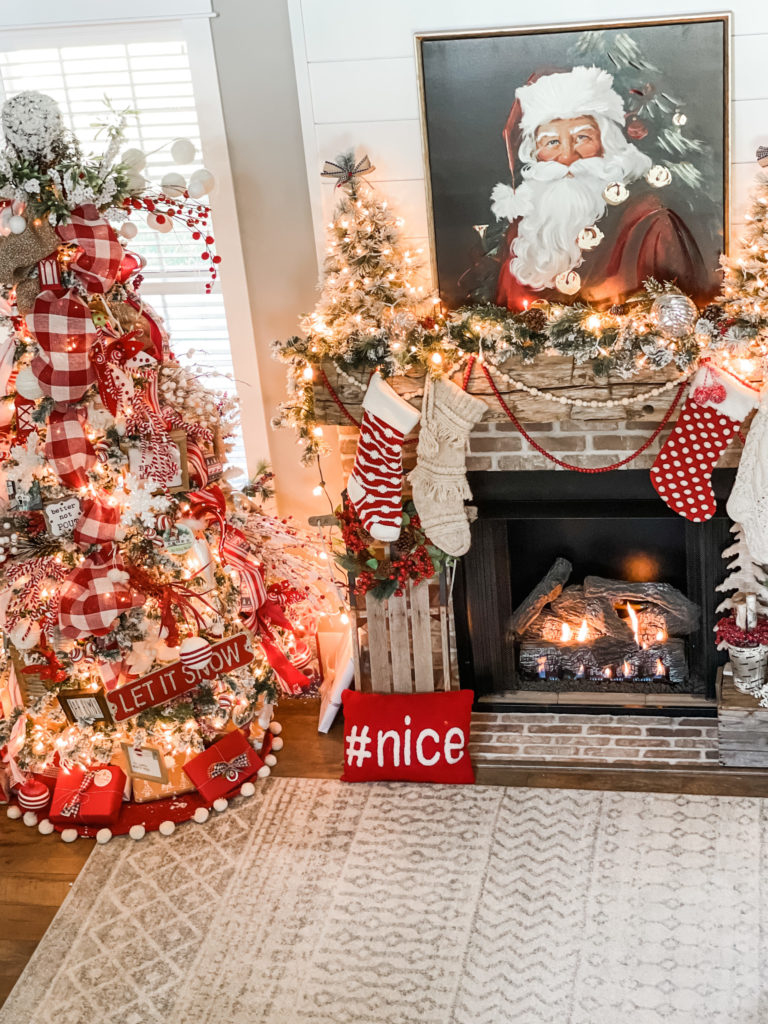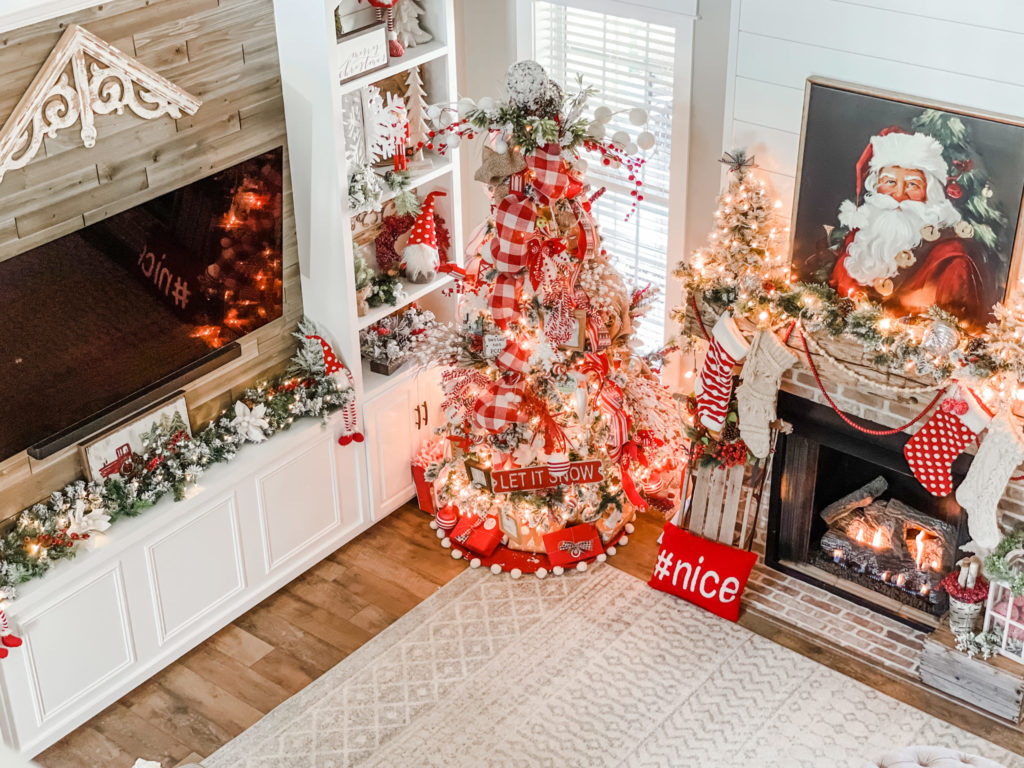 I had a friend come visit me a few weeks ago, and she told me that it looks like Christmas threw up in here… which means I've done my job right! 😂
But honestly… take this season and do what makes your heart happy. If having 10 Christmas trees in your living room makes you happy, DO IT! If having one Christmas tree filled with handmade ornaments makes you happy… do that. That's exactly what I have done in this room (and throughout my whole house)… Christmas is truly the best time of year, so take your ideas and run with them!
PIN FOR LATER!!!!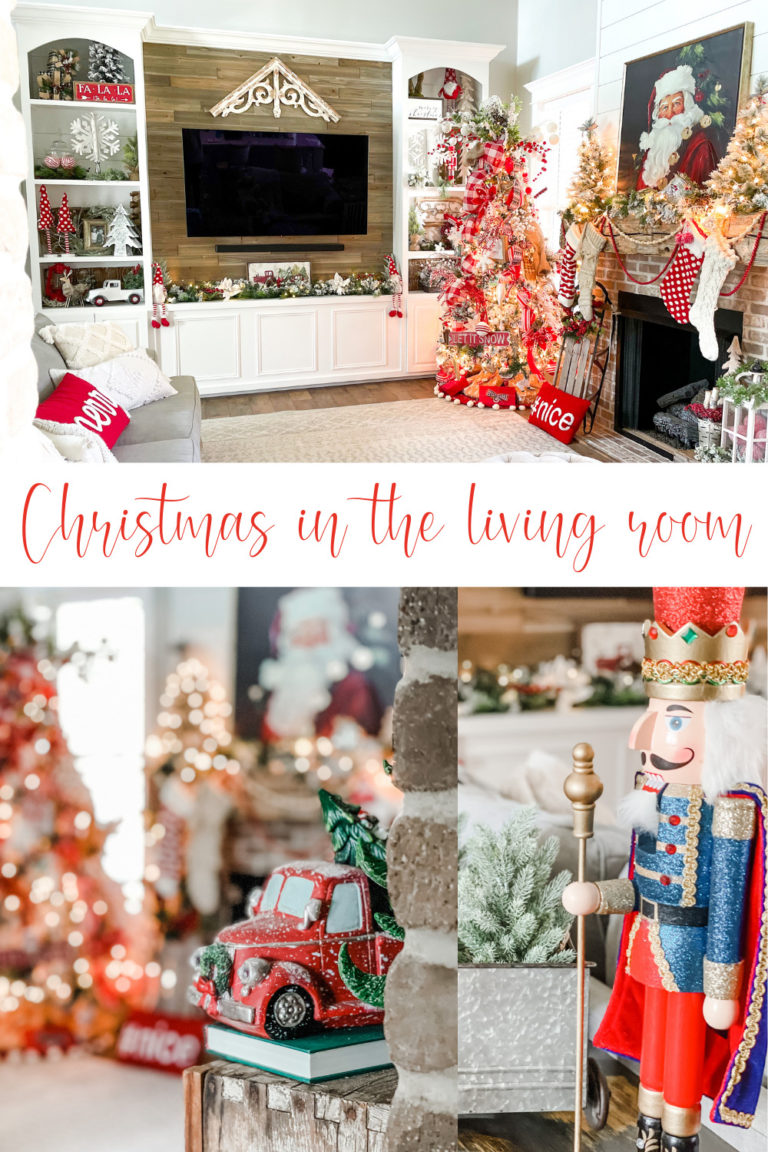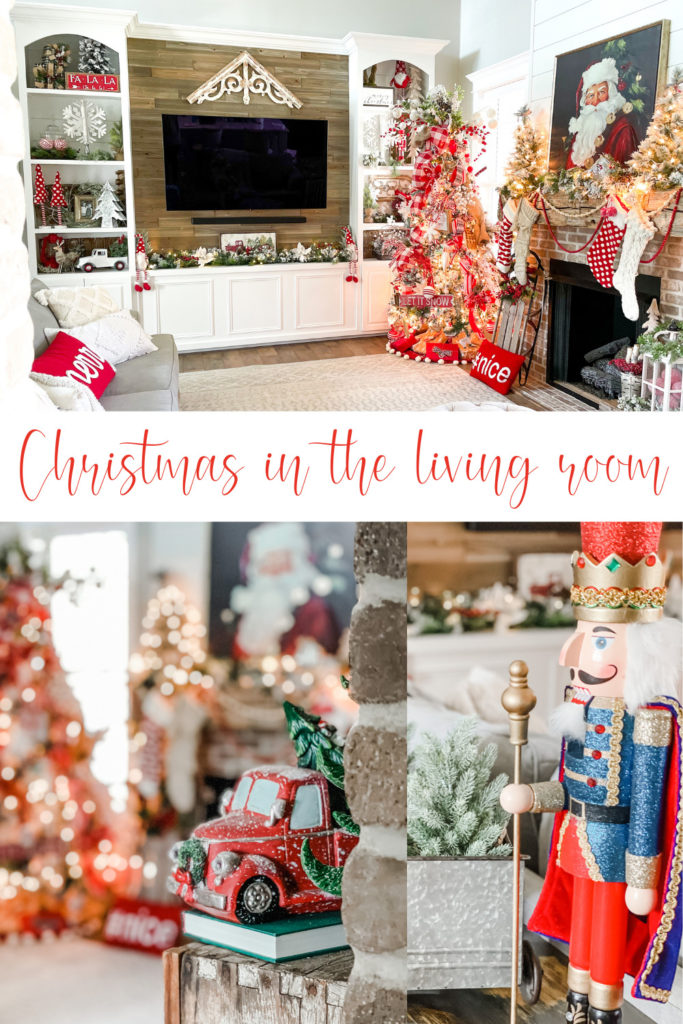 Text me!!! 270-200-5848