It is no secret around here that I am a CHRISTMAS fanatic! I literally LIVE for decorating at Christmastime…and I looooove to share it with y'all!
Today, I am sharing my living room Christmas tree. I am in absolute LOVE with it, and I could not be happier with how it turned out. Each year seems to be a little different…and every year I think it is my favorite.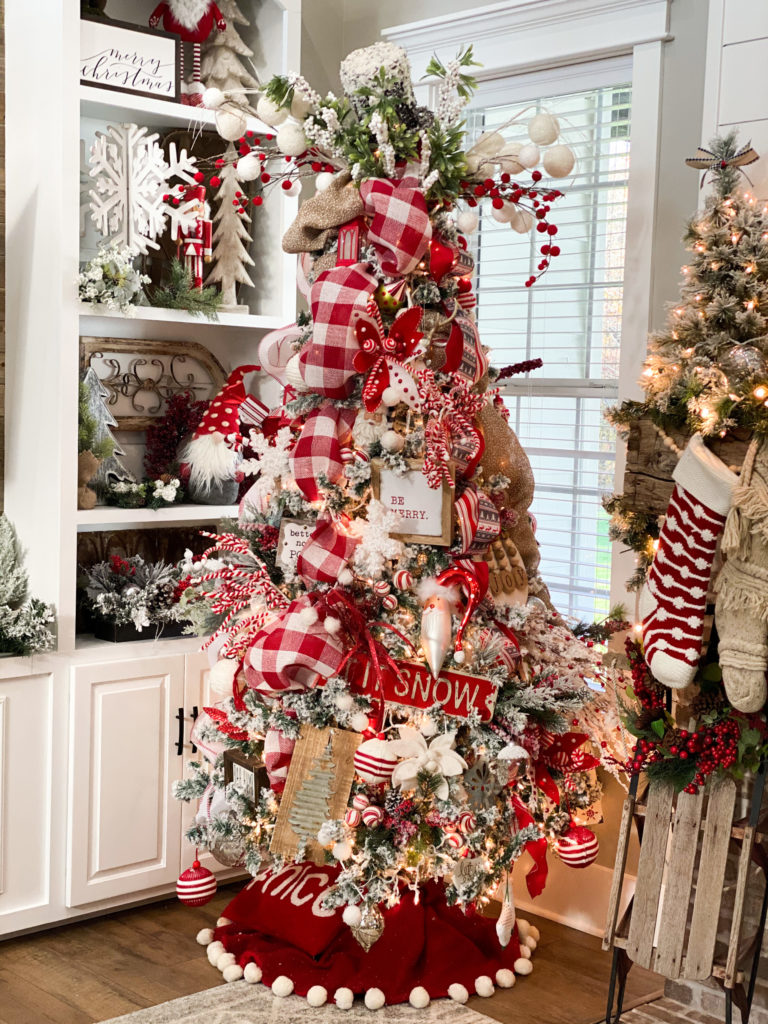 I went with the red and white theme again, because honestly- I just love the classic look. The red makes me feel happy and in such a Christmas spirt.
Once again (as always), I used lots of fun ribbon and picks! I LOVE to do that because it adds so much to the overall look of the tree.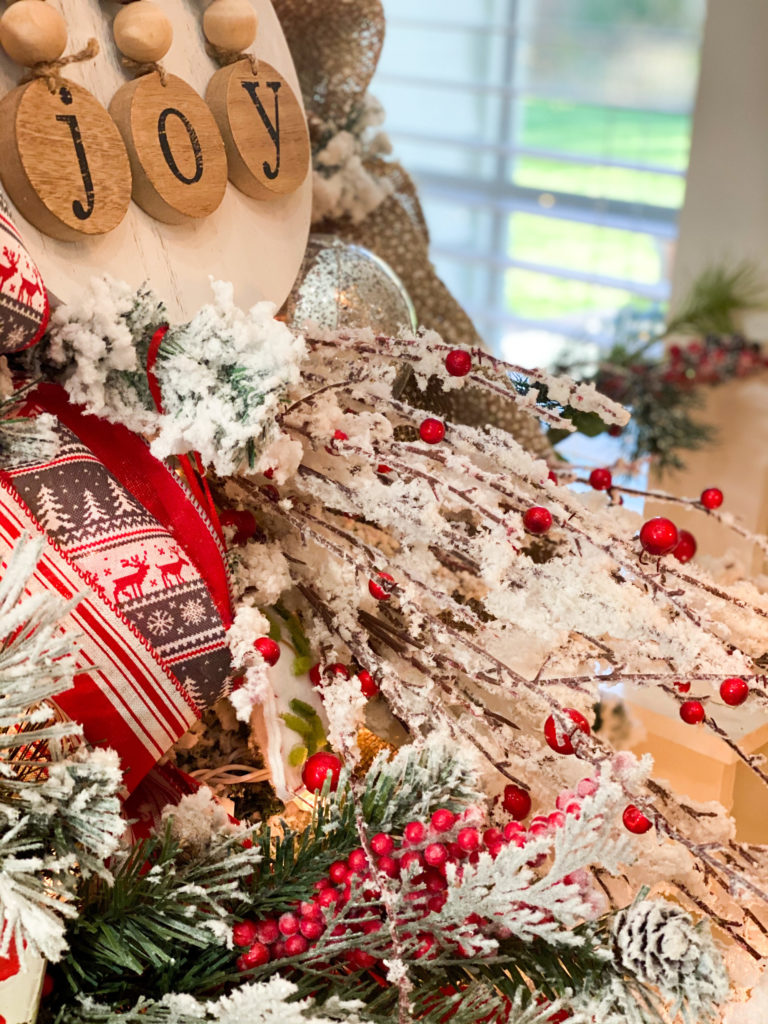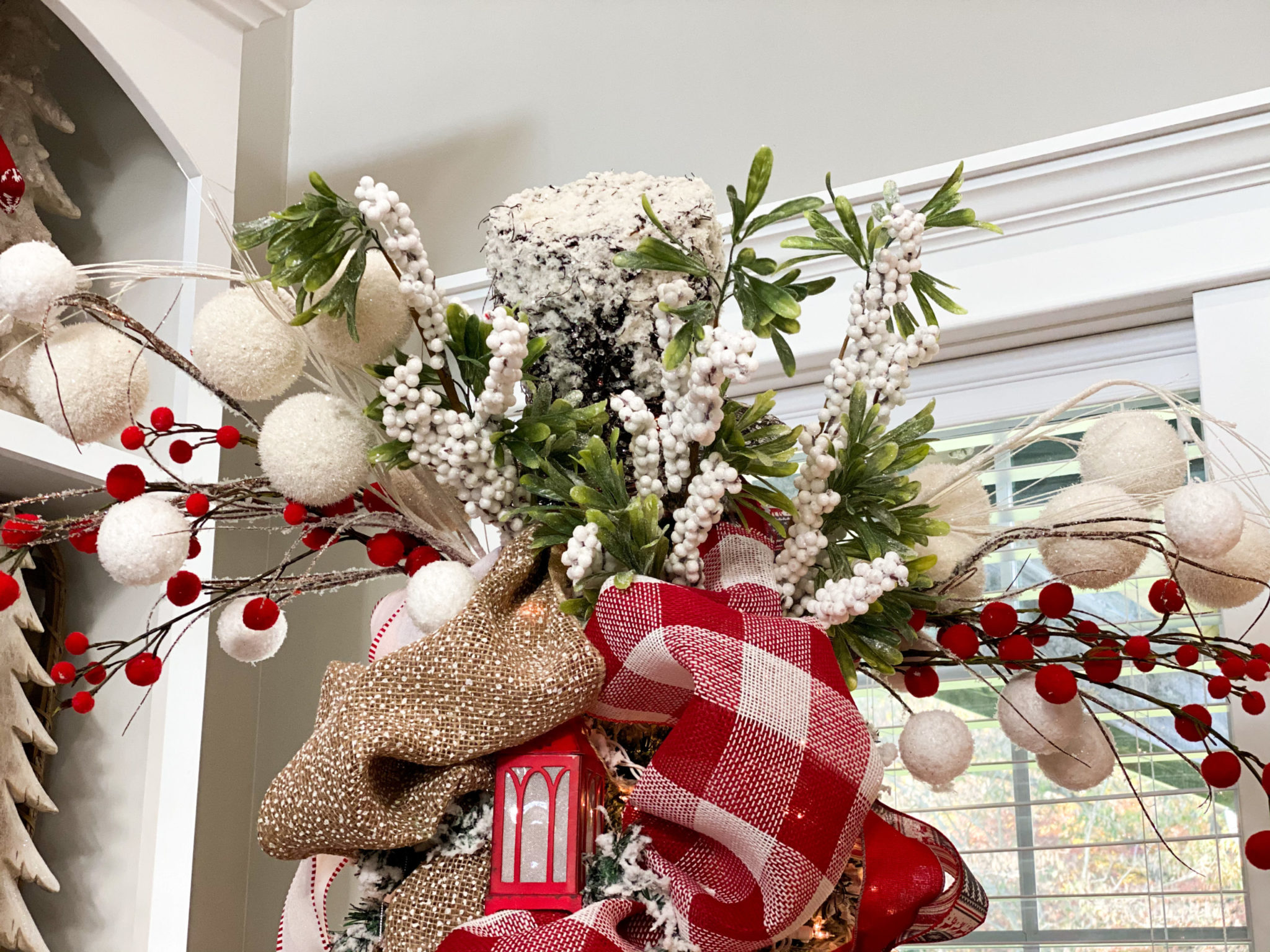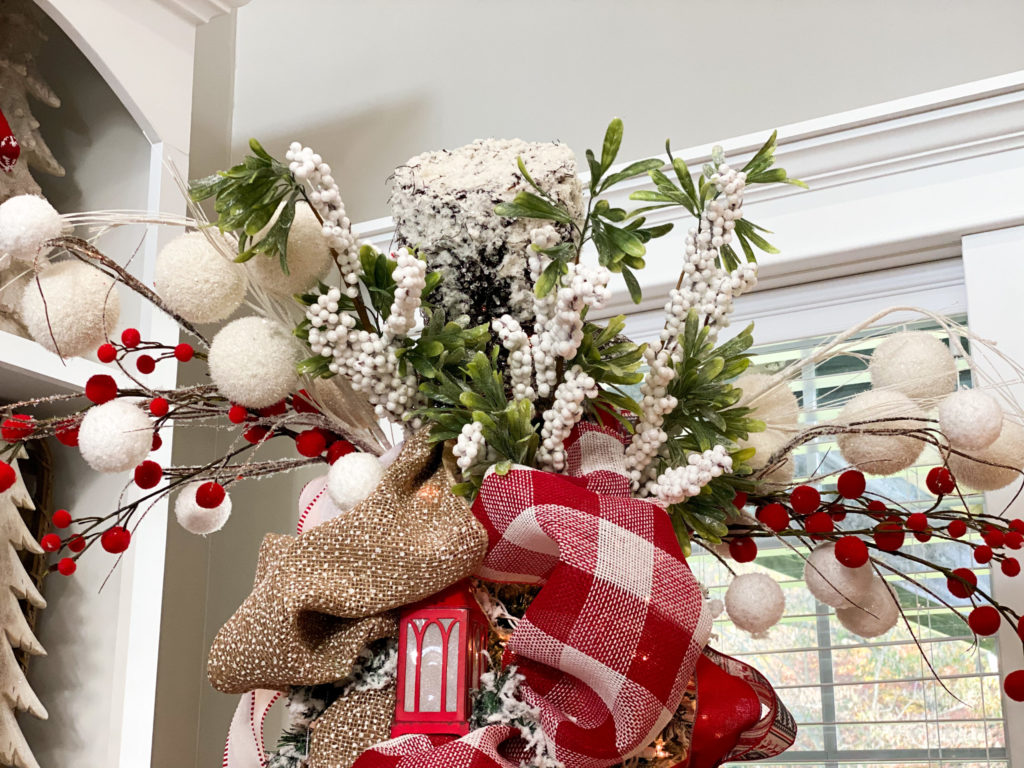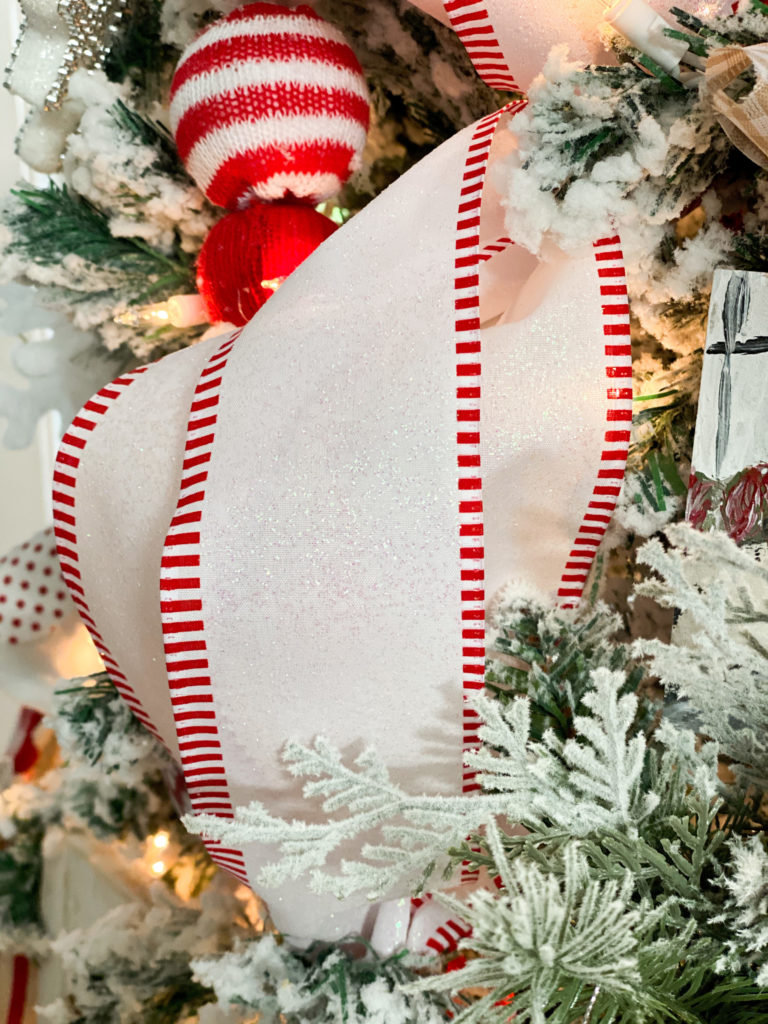 I also used lots of larger ornaments mixed with a few smaller ones. I go by the philosophy that you can never have too much on your tree!
Thank you to MandyMadeDesigns for this BEAUTIFUL ornament I ordered from her!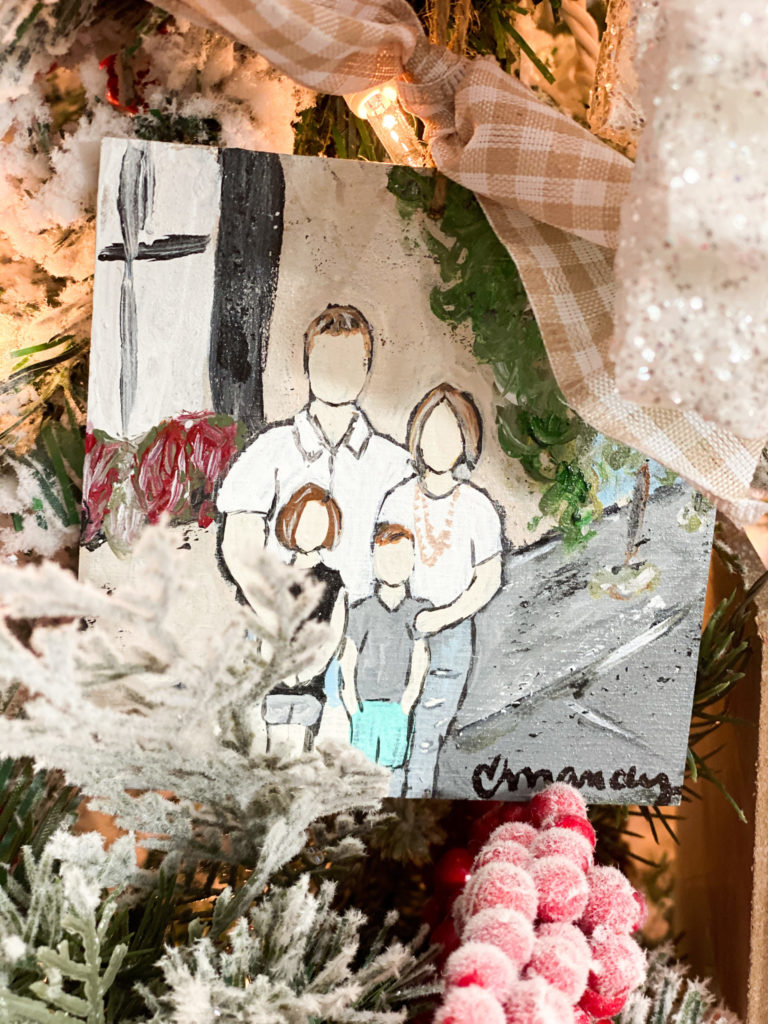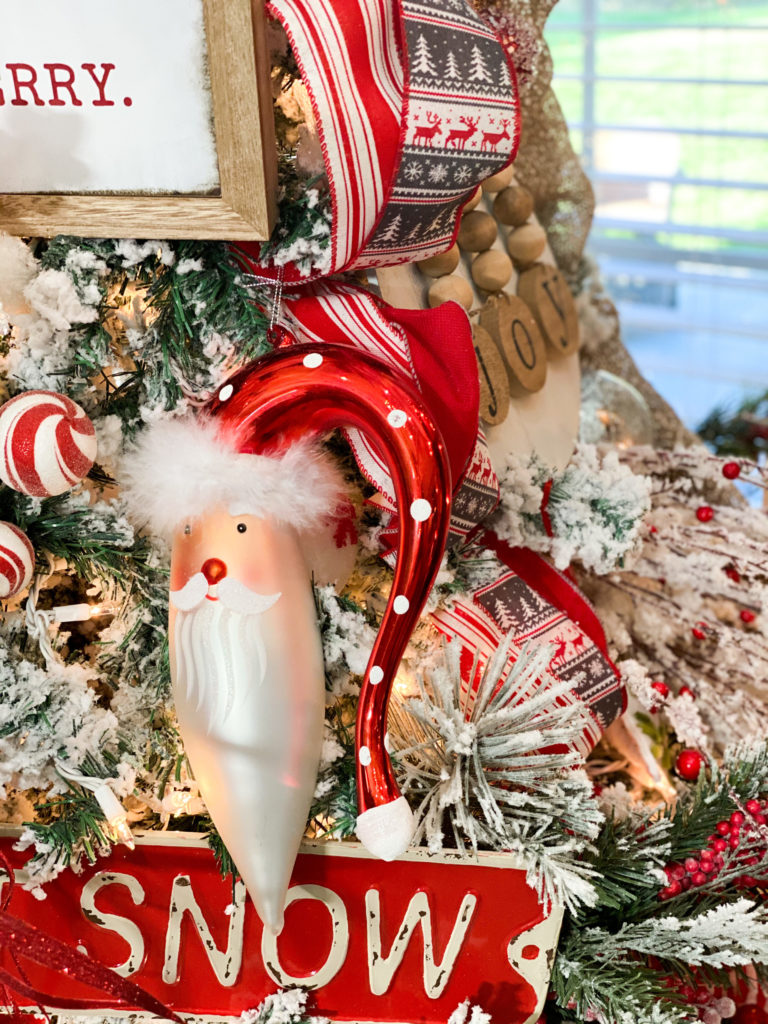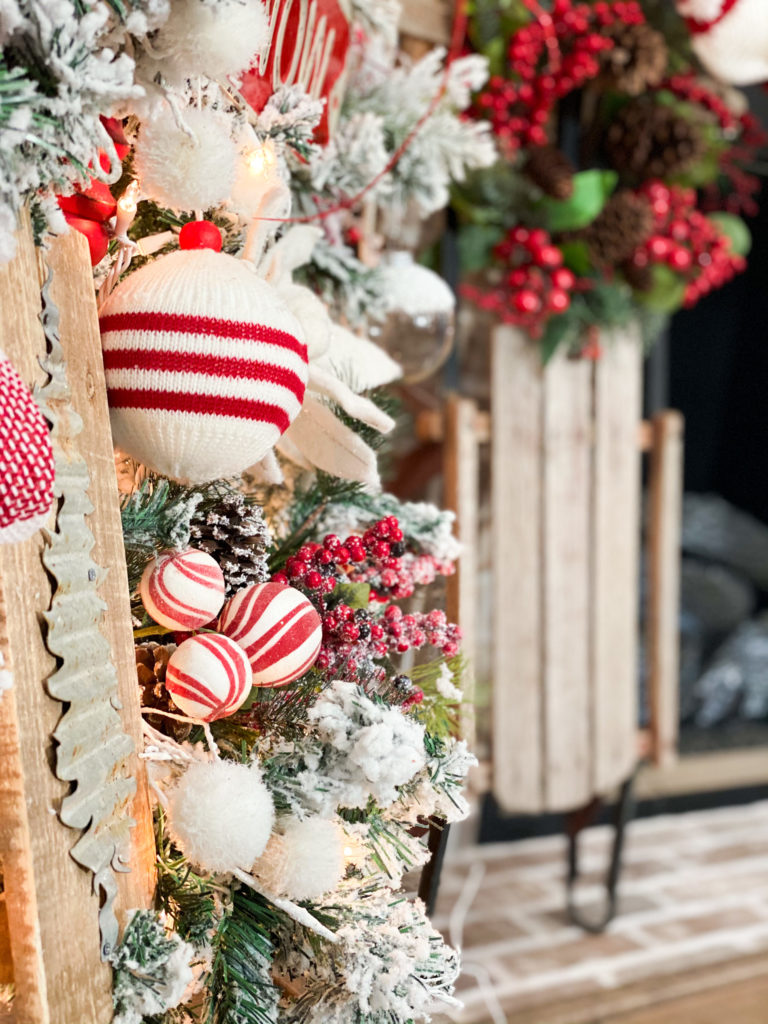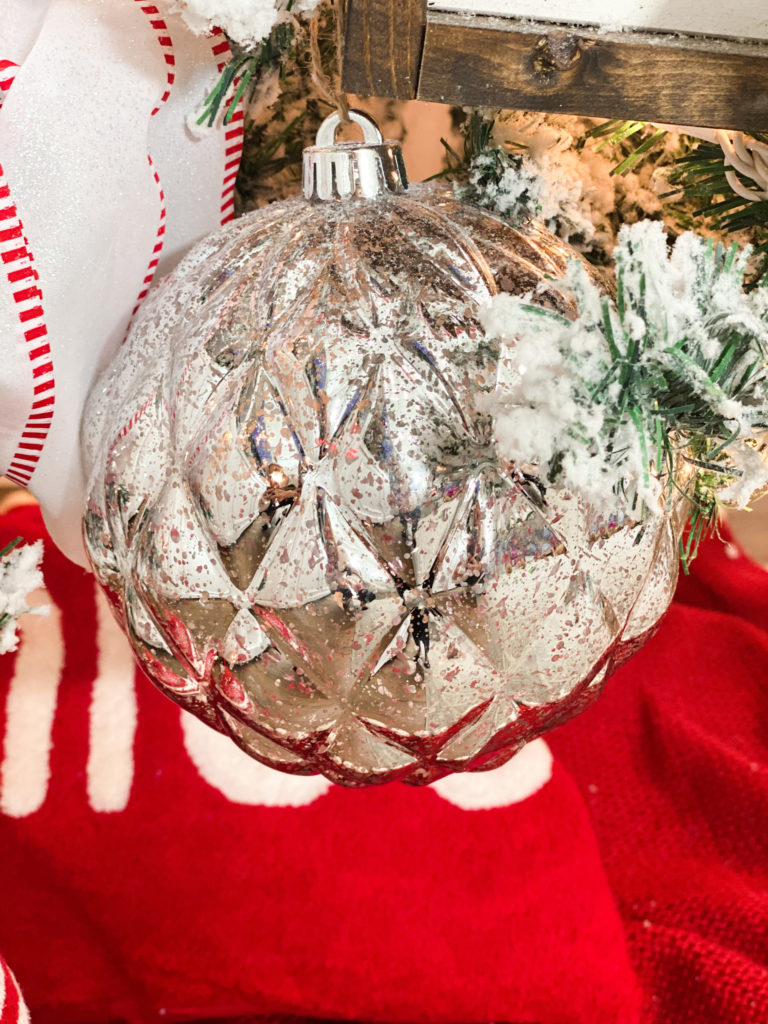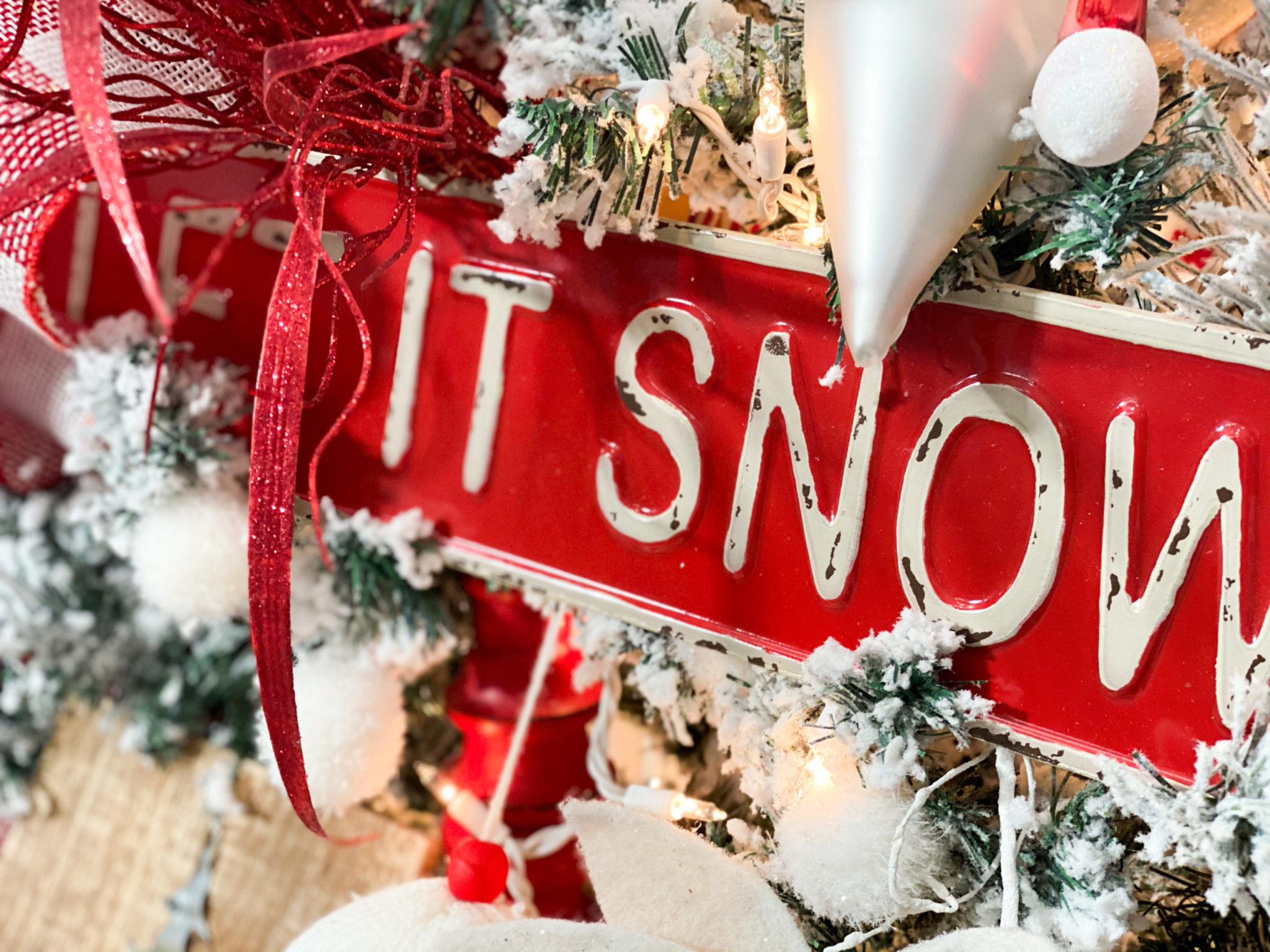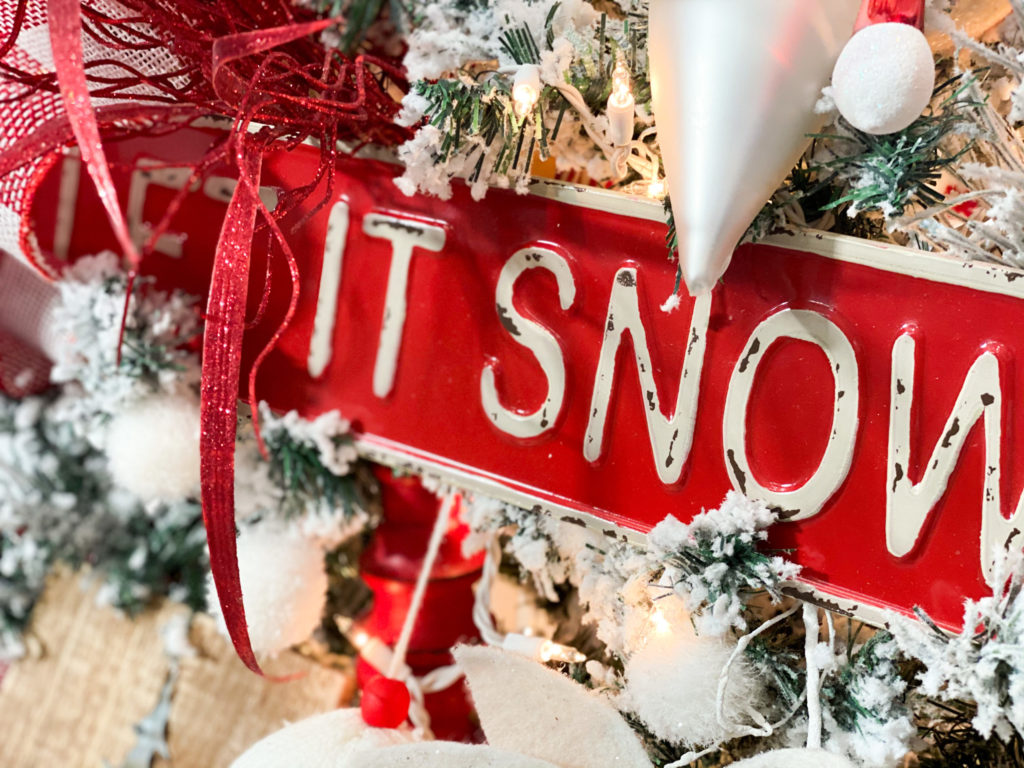 I hope you love it, and I hope it inspires you in your decorating this year! If you want to see how I decorate from start to finish, be sure to check out THIS BLOG POST that details it for you!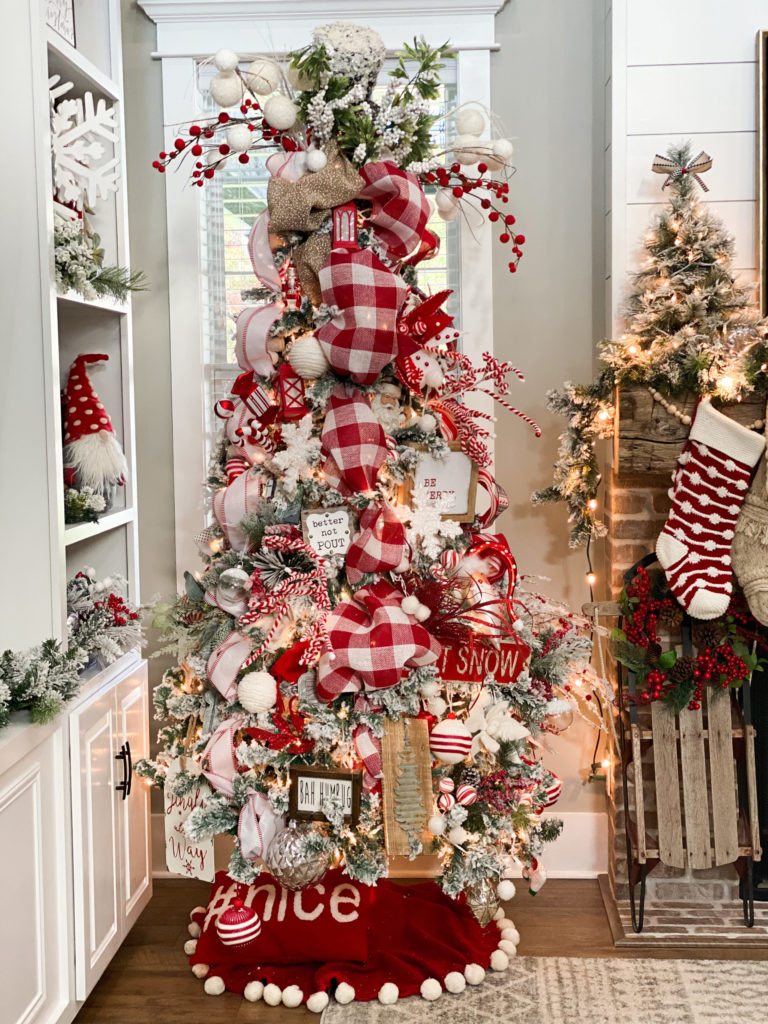 PIN FOR LATER!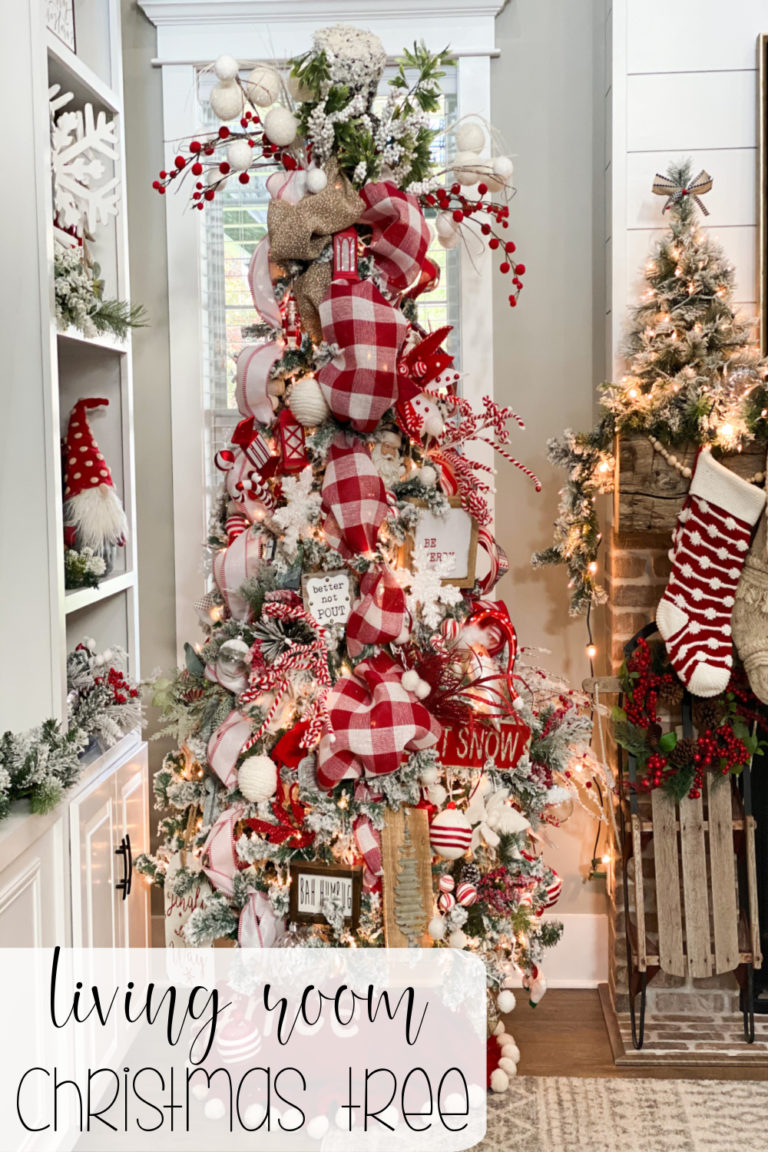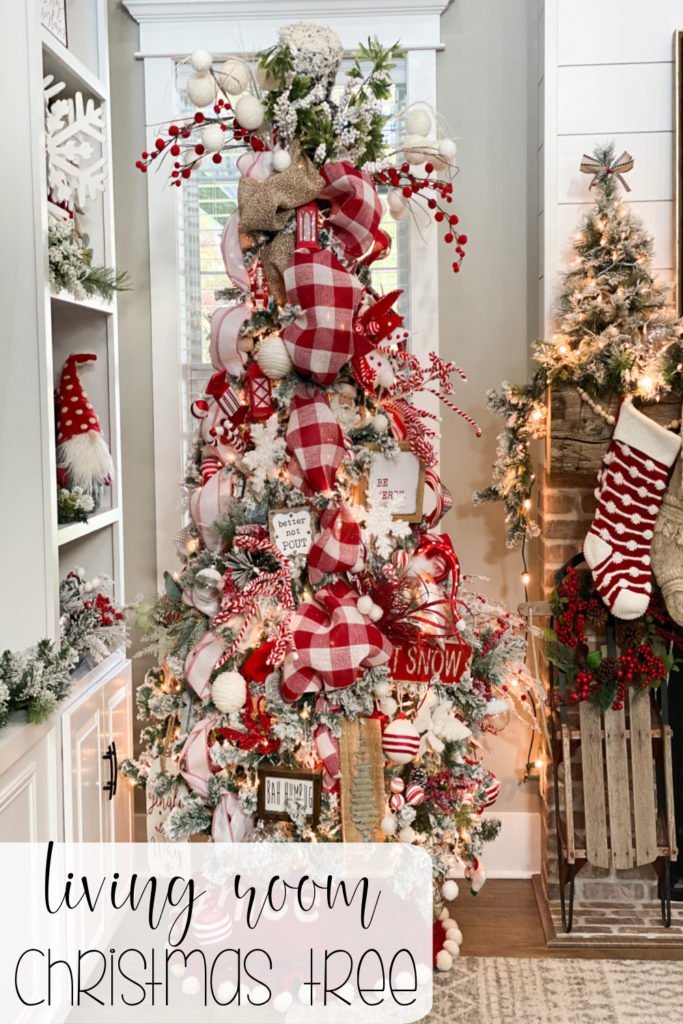 TEXT ME! 270-200-5848