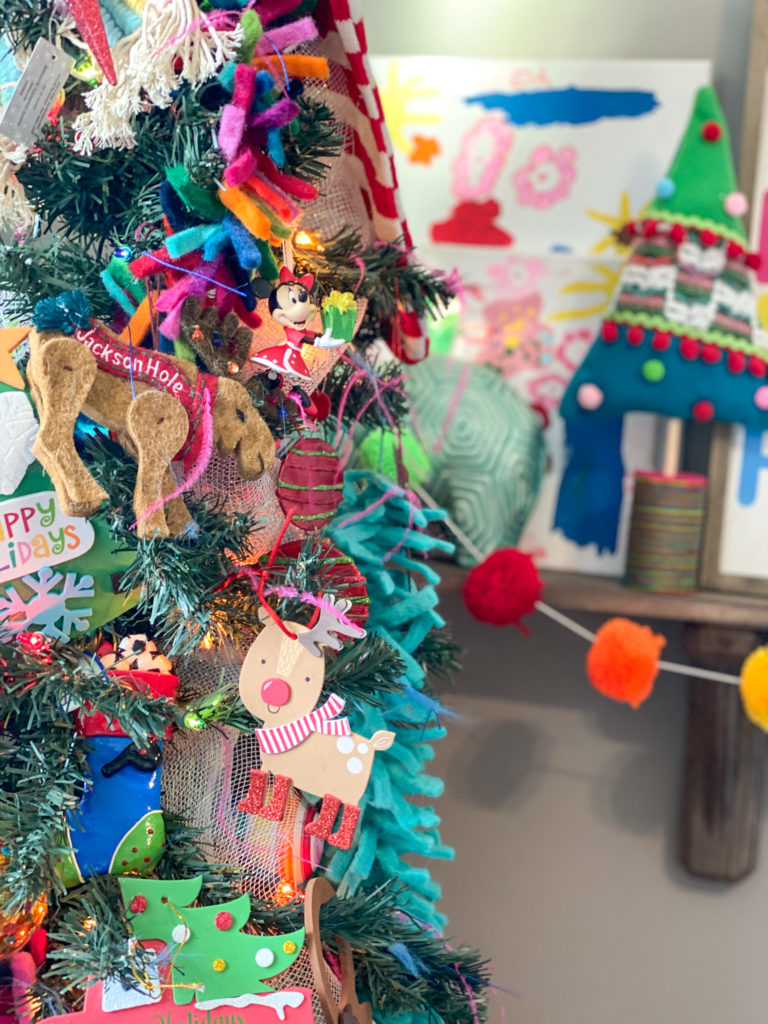 While I love a beautifully themed tree full of matching ornaments and ribbon, I also truly love a tree that is FULL of the ornaments that truly mean the most to our family.
The playroom tree in our home is the tree that is literally full of everything I love. It has ornaments from years of travel, countless ornaments the kiddos made over the years, ornaments that have meant something to our family each year and lots of random stuff the kids wanted to add that is colorful and fun!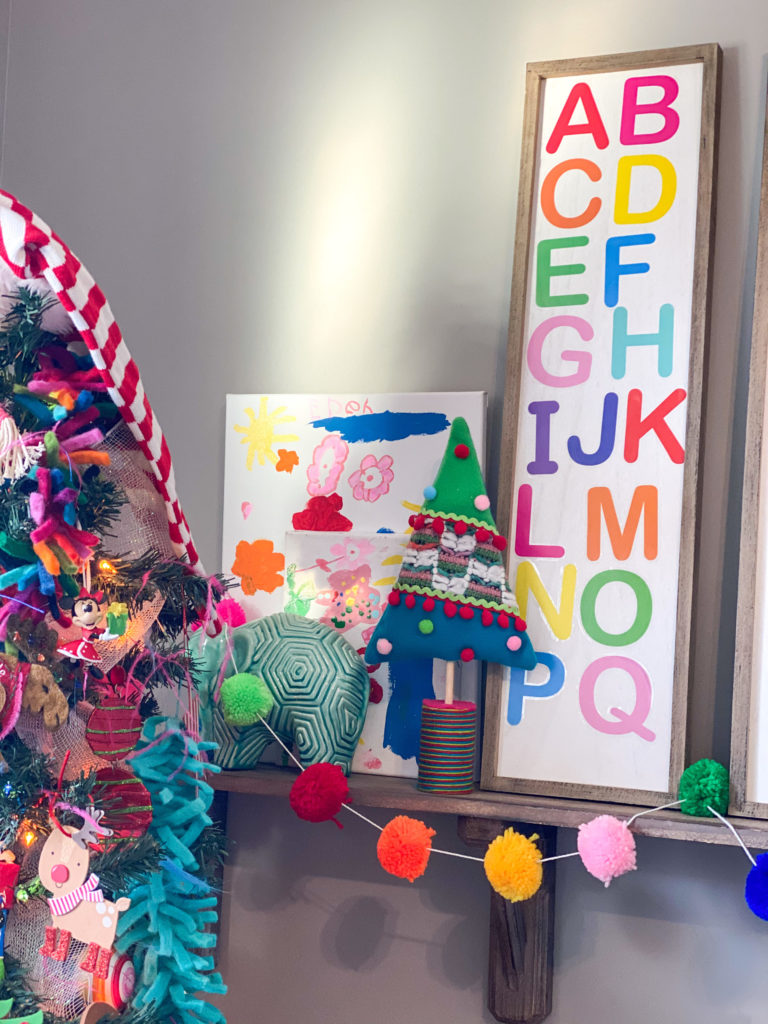 I let the kids decorate this tree 100% on their own! I think that is what makes it the most special. You can't look at this tree without smiling. It is also the only tree that has COLORED lights!
I hope you enjoy the pictures!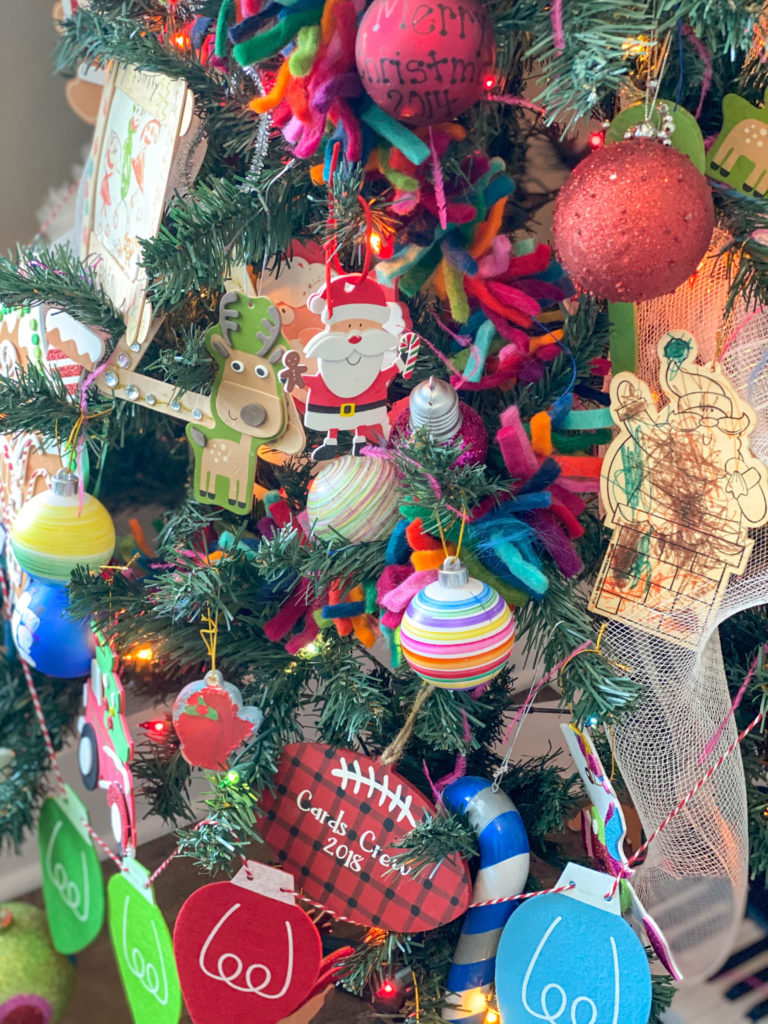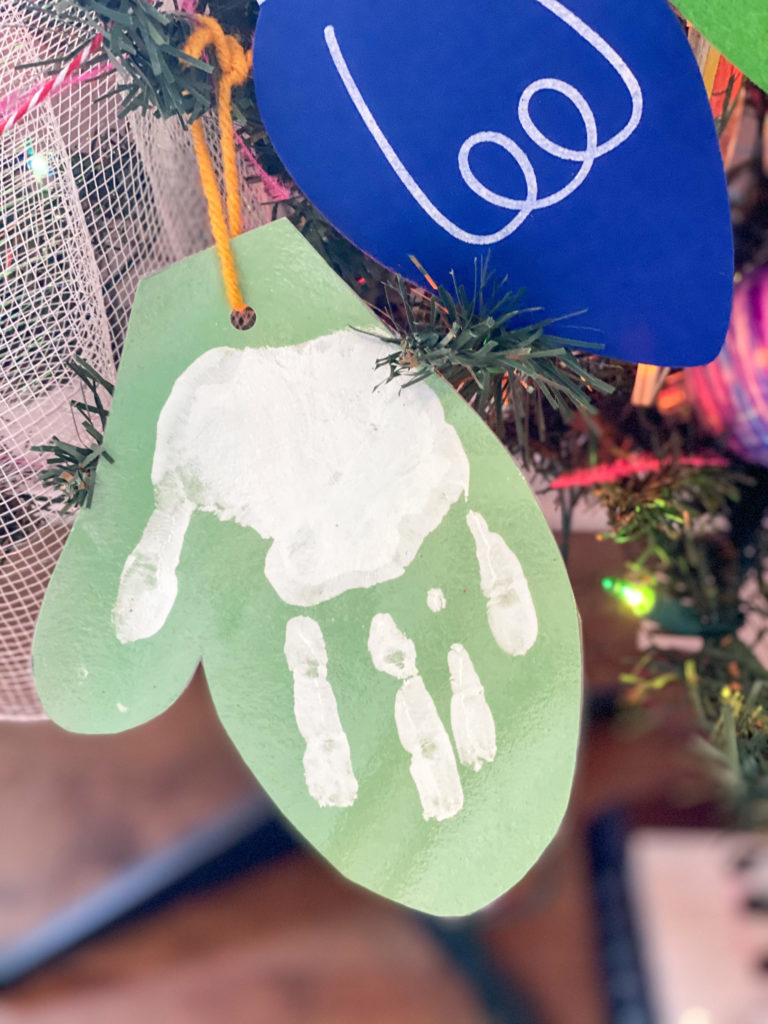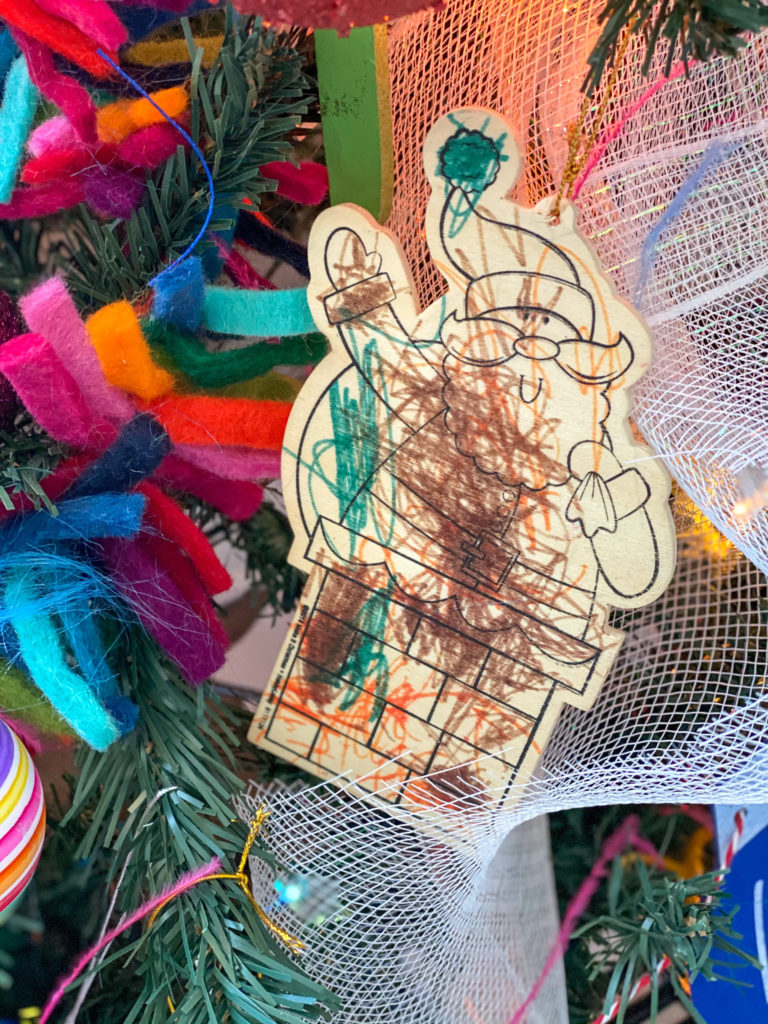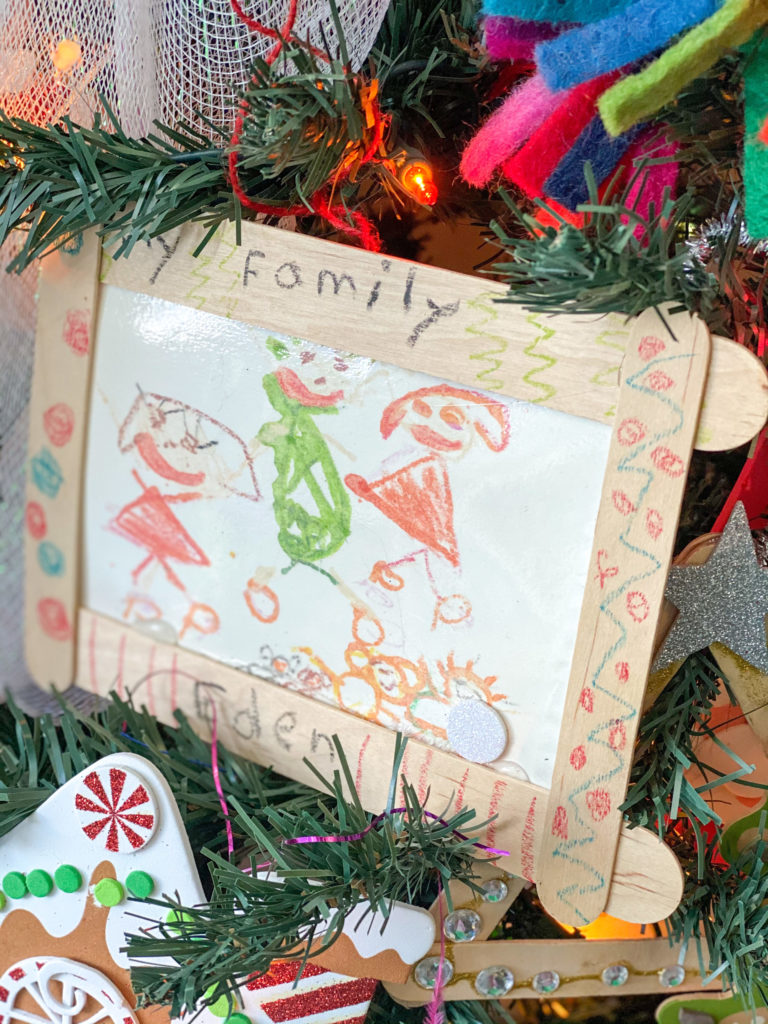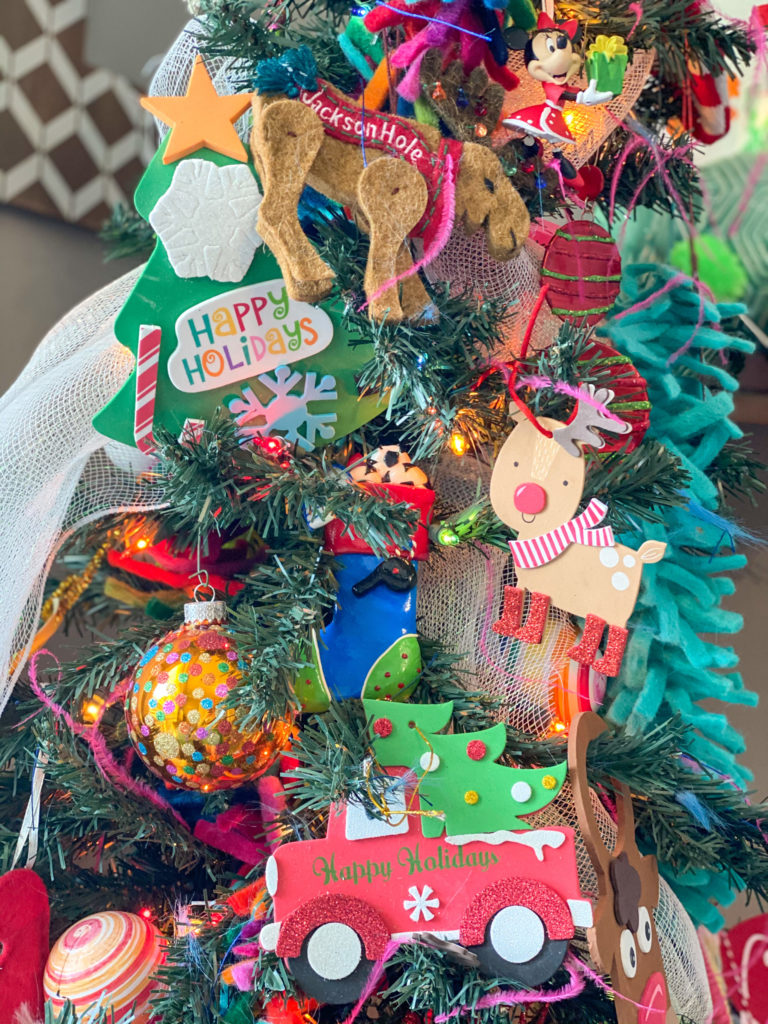 PIN FOR LATER!!